The only question that needs to be asked and responded in this case is not do I need but do I have space. If the response is yes, it is with closed eyes and second thoughts, which one must go for the double sink bathroom vanities option.
What advantages does one achieve?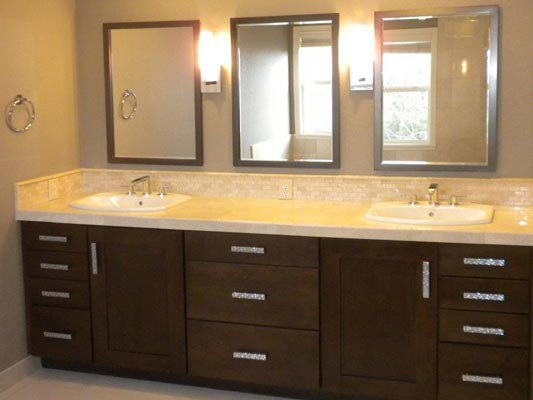 Double sink bathroom vanities implementation helps to add value to one's bathroom with cost overhead or expenses involved being very less. The function that the second sink would give one is quite evident. The whole execution would therefore work out to be the best and most favorable deal. The cost is not of the sink but just of the plumbing work that is involved when compared to a single sink vanity in the bathroom. When there is such a low add-on cost involved to get very high returns, it would be a wise decision if one goes for the double sink option at the outset or whenever one considers an update of one's bathroom.
What are the options available in double sink bathroom vanities?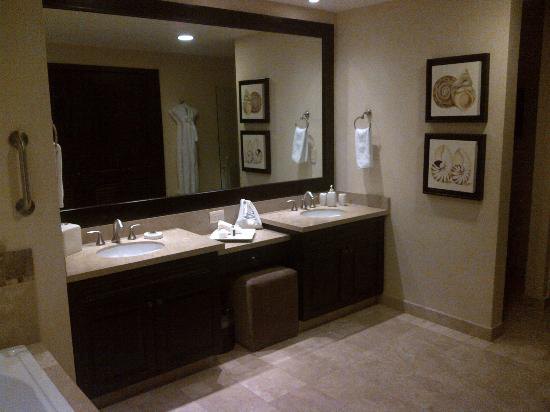 Just like single sink vanities, the double sink options have an equally wide range to choose from, be it in design or style or color. One could opt for double sink bathroom vanities option where the sinks are embedded on the counter and there is room on top for other toiletries. There is also the option of going for artistic sculptures adorning the woodwork on top and the shelves being of floating style. There are options where the entire counter would look much like a kitchen cabinet with its own selective art work. It would be an object that one would not find in most houses and their bathrooms. It adds that touch of uniqueness, which everyone loves to have in their homes, something that the visitors would appreciate and remember by.
Other aspects to be considered before deciding to go for a double sink option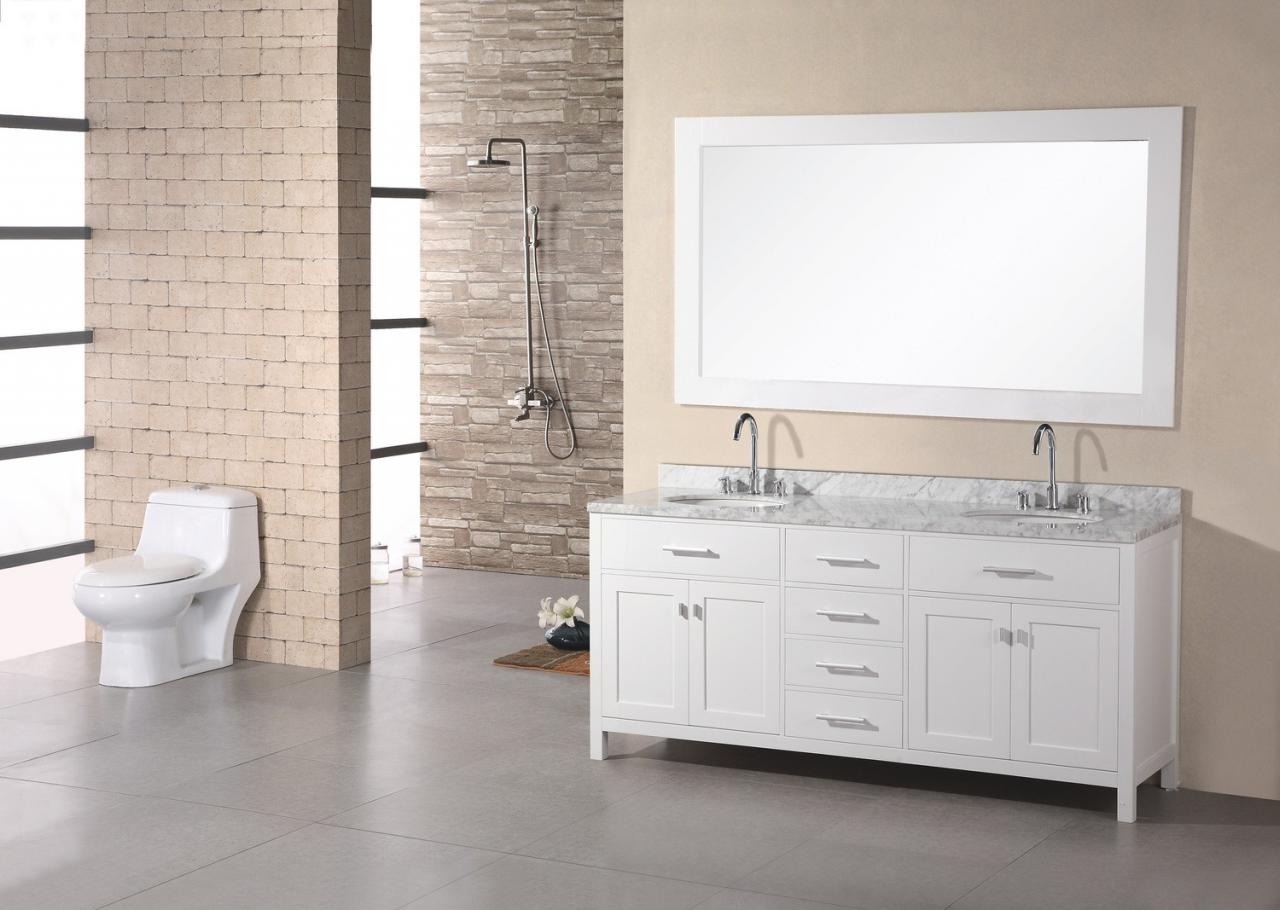 As mentioned, the space is of utmost importance. When it is space that is being looked into it is also the space available on the counter top after installing a double sink option is what one must look at. Therefore, the option for double sink bathroom vanities, where the faucet is hard to turn on or off due this constricted space, would not be a wise decision. Also the amount of light that is available at both the sink fronts must also be considered. Only if ample light can be made available should one opt for this option. The light placement also is to be studied well. It should not be directly above but rather strip lights should be placed before the sink or cabinet for optimal lightning.
To conclude, double sink bathroom vanities is a very good option to build in if only space and factors mentioned above have been considered and catered for. One last point to be remembered is that resale value of one's property would sure go up if this simple and small feature of double sink has been implemented in one's house.