Designer Jarret Yoshida transforms a tiny New York City apartment into a chic living space with stylish storage solutions.
Designer Jarret Yoshida made every square foot count — and look stylish — in this small Manhattan apartment where every area performs multiple functions. Working with less than 500 square feet, Yoshida transforms the dated space into a stylish home with modern touches.
Yoshida shares how custom-built pieces were key to the design.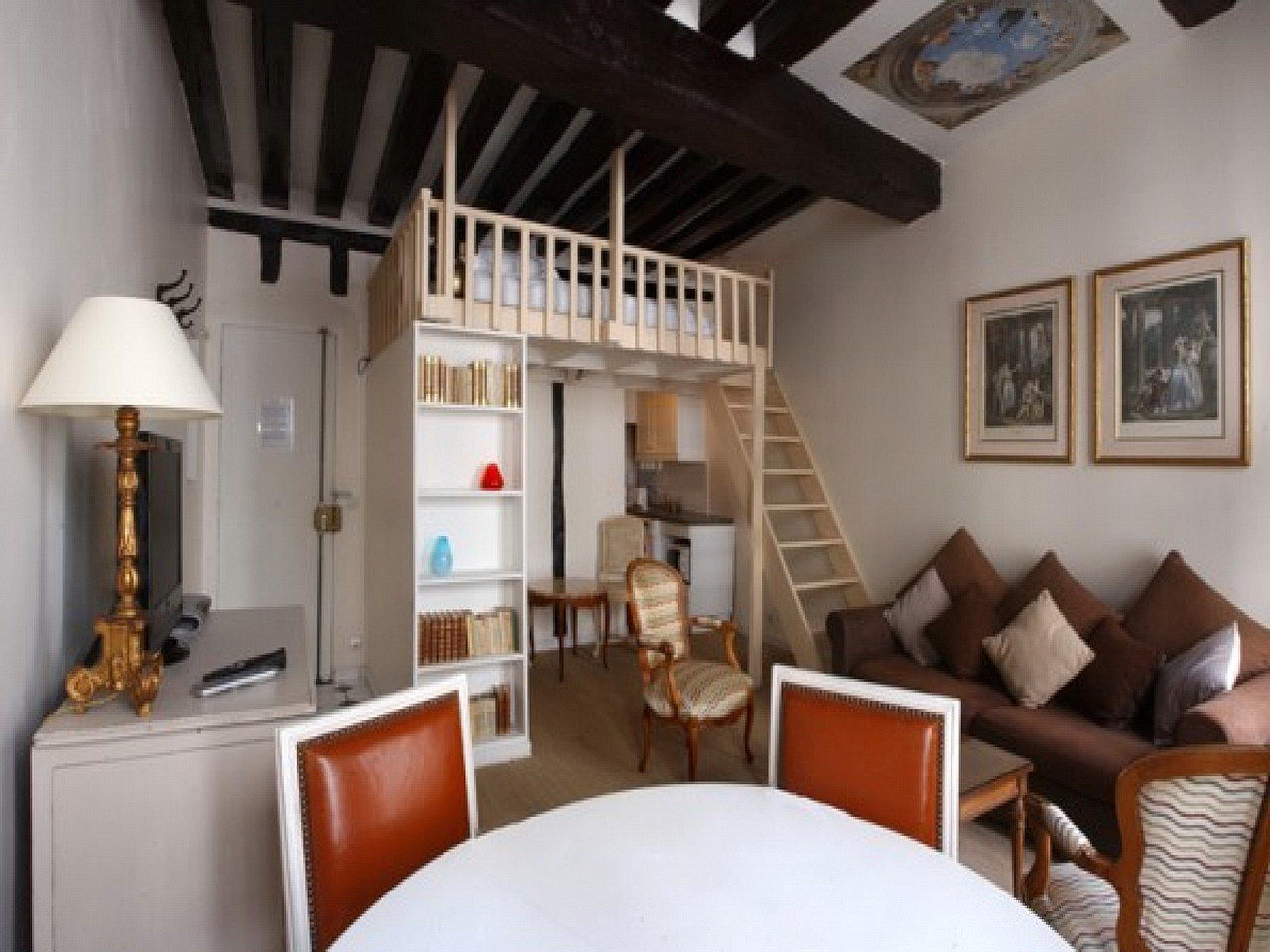 What was on the homeowner's wish list?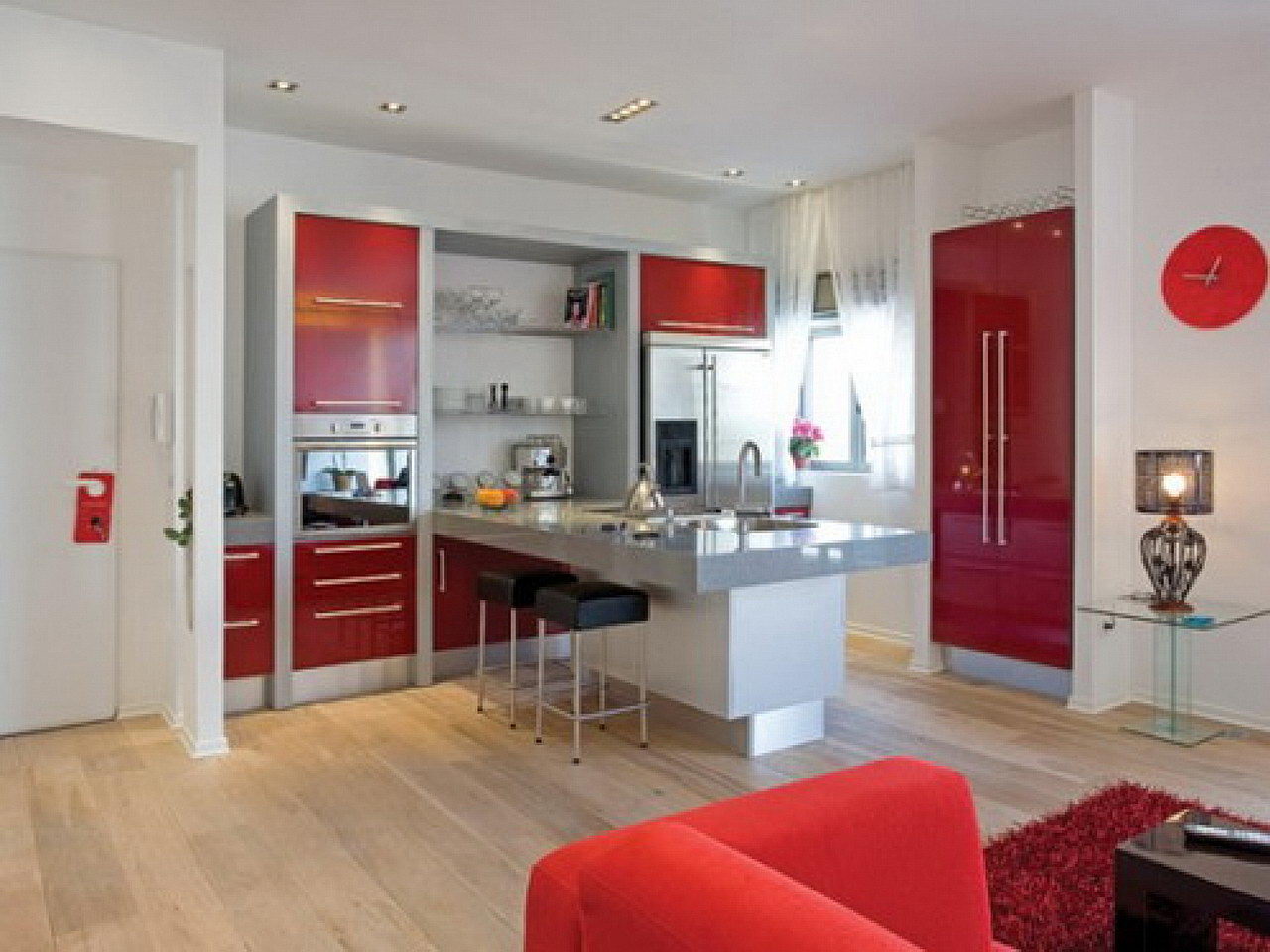 The owner wanted to renovate the entire apartment to create more storage and update the finishes. The owner also wanted the remodel to focus on making the living space more multi-purpose, so it could be used for dining, entertaining and having guests sleep over.
What was a design challenge?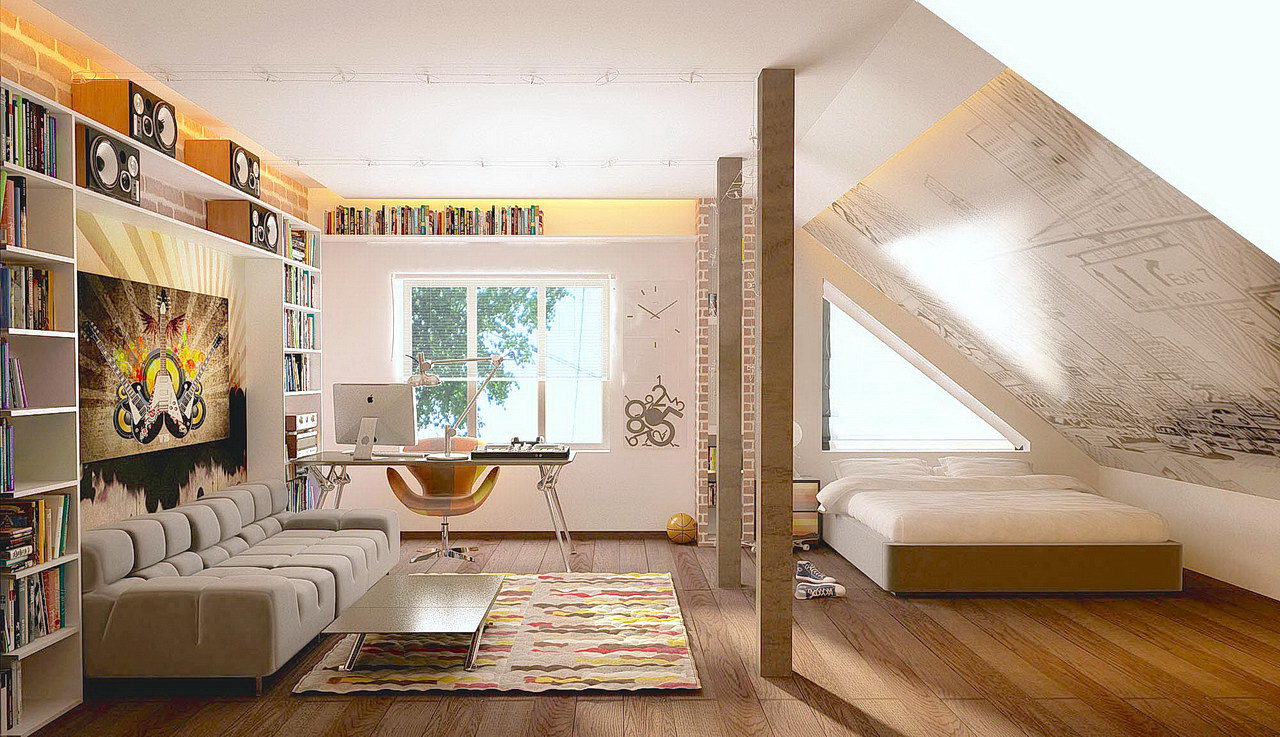 The lack of space was the biggest issue — the apartment is about 450 square feet total. We had to cram all that function into a tiny space without making the apartment look like a built-in closet with shelves everywhere. That was a major challenge.
How did you address obstacles?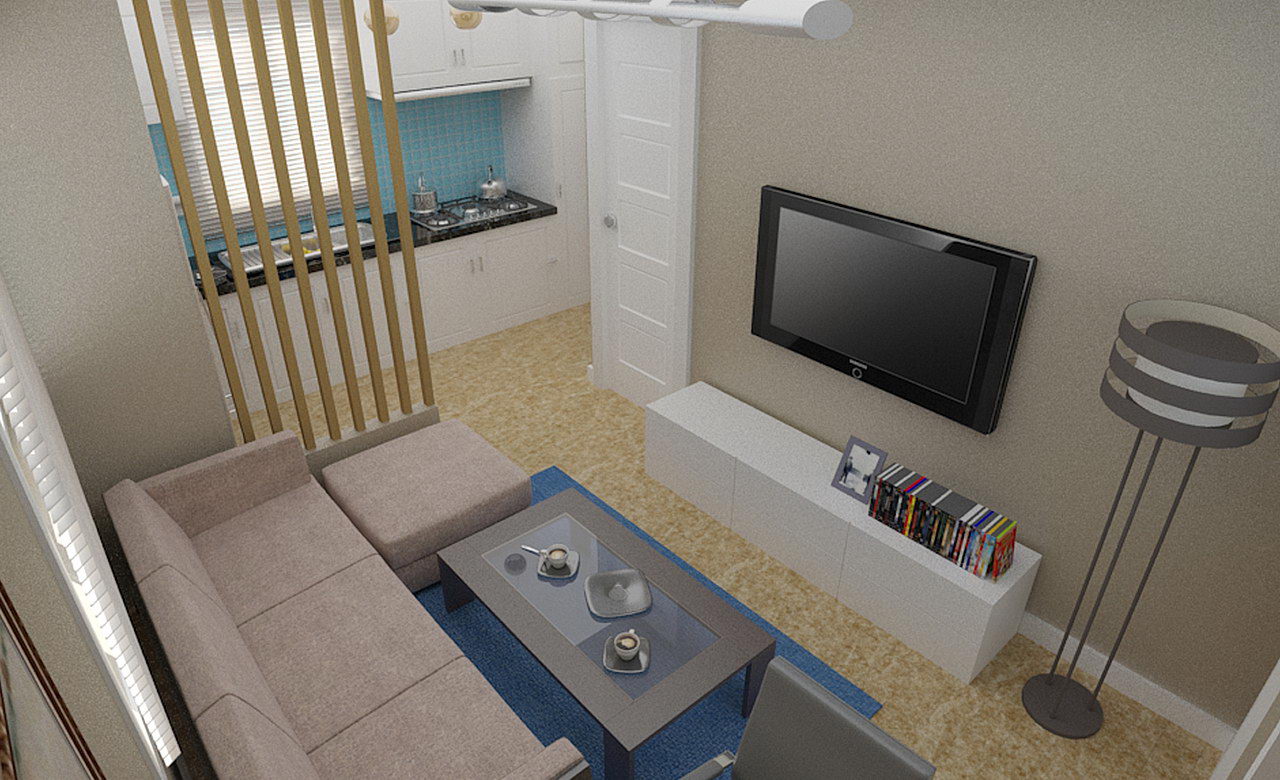 We used special smaller-sized appliances for the dishwasher, refrigerator and oven. My amazing cabinetry specialist, Thea Fresnoza, and I made sure that we eked out every single bit of space possible. We encased the heating pipe in cabinetry to transform it into a beautiful vertical element with additional storage space. We also created a built-in bed that can be closed off for privacy.
Manhattan kitchens ideas
AVANT WHITE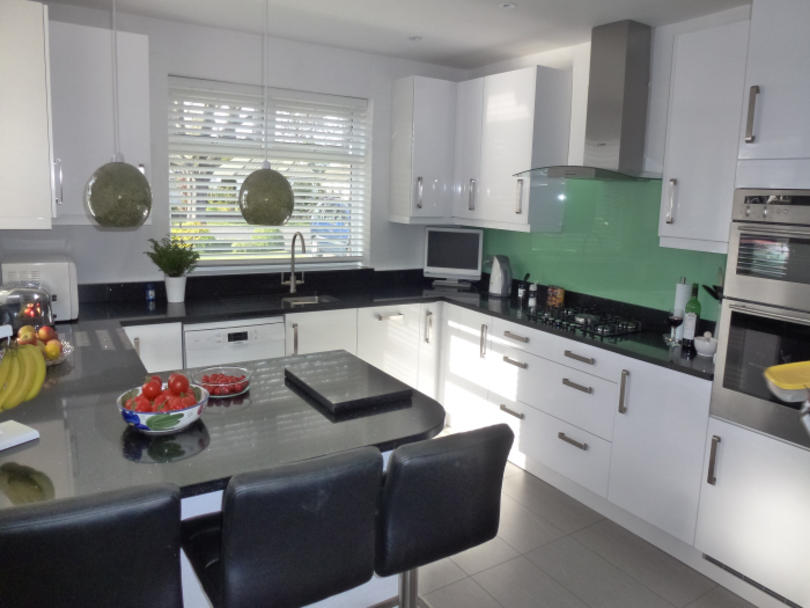 This project is an extension, which doubled the size of the original kitchen creating a much-needed kitchen-dining space.  Having lived with their very small kitchen for over 20 years they wanted to ensure their new design was a modern and sociable space but also very functional.  The Avant White gloss cabinetry creates a light and fresh feel with the tall units surrounding the American-style fridge-freezer offering maximum storage.
The handy peninsula is not only perfect for socialising, when their children and grandchildren visit, but also doubles up as extra prep area when getting meals ready.  A glass splashback was incorporated to inject a splash of colour and the clients chose the pendant lights to complement the colour scheme.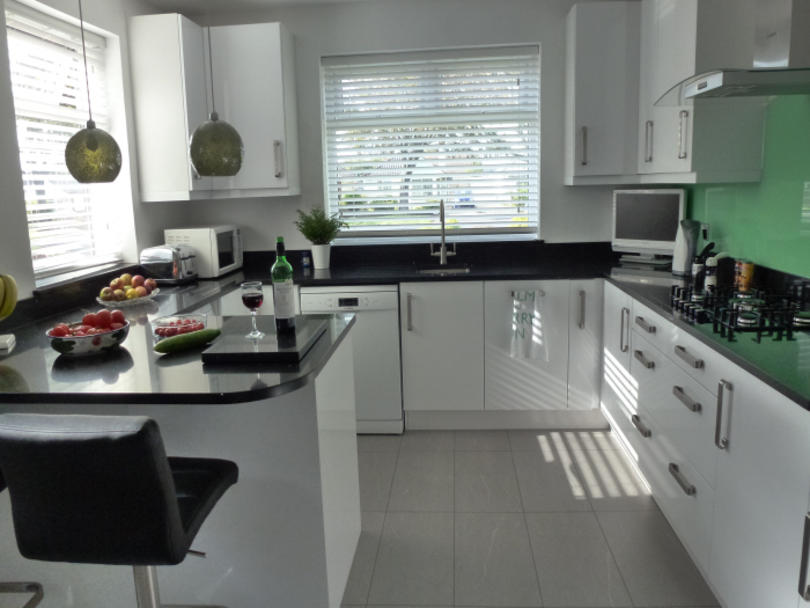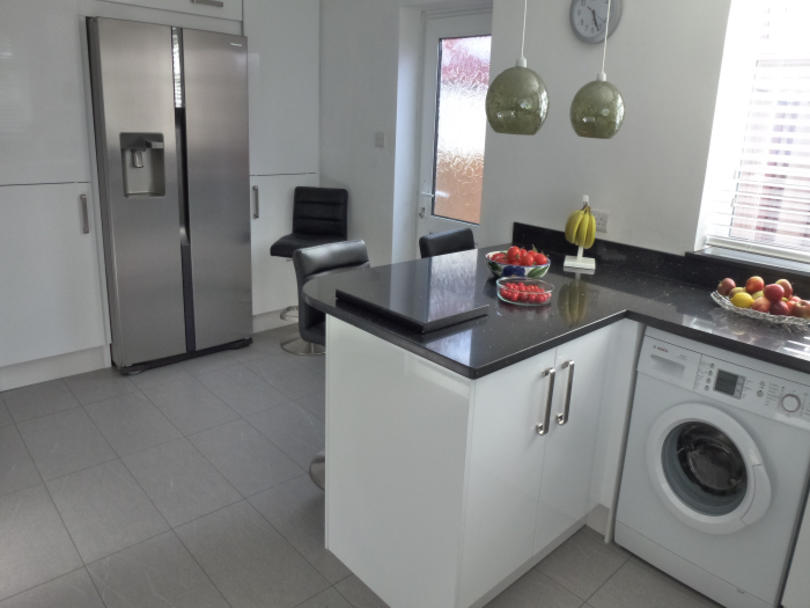 SECOND AVANT WHITE MANHATTAN KITCHENS IDEA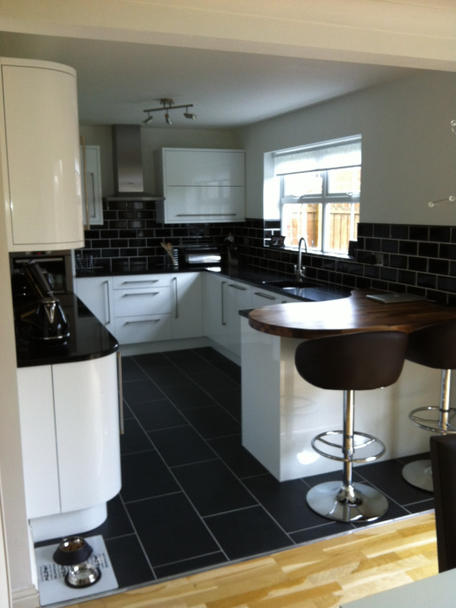 The kitchen has been opened up to join the dining room and make a spacious open-plan scheme. The Indian walnut breakfast bar adds warmth to the modern style of the kitchen, making a relaxed seating area for guests to sit and chat.
Features such as the curves on the units, give a streamlined finish to the kitchen. White units create a light feel, which are then contrasted by the dark finishes and tiling, giving depth to the overall look.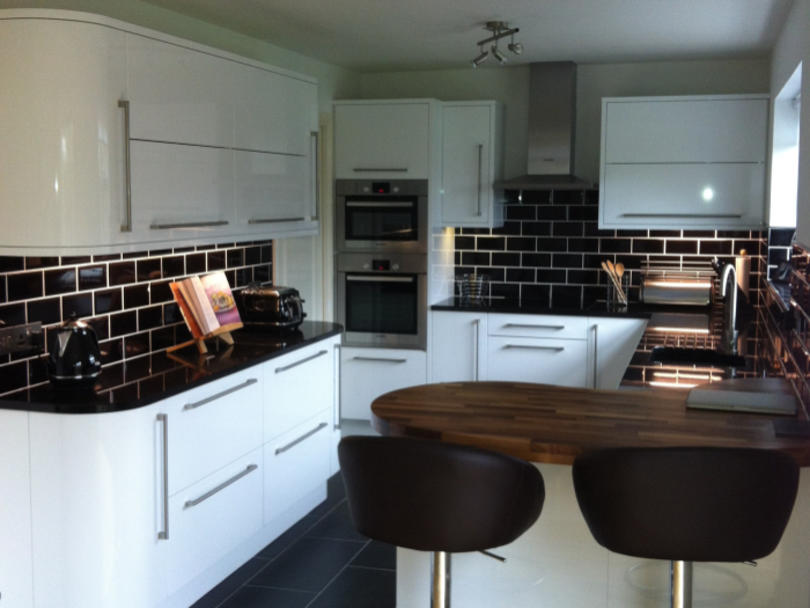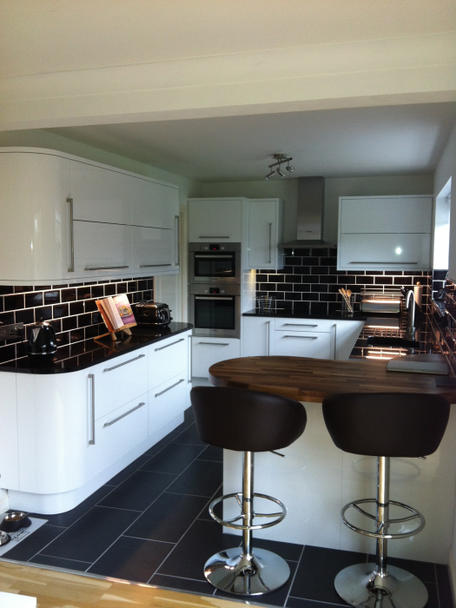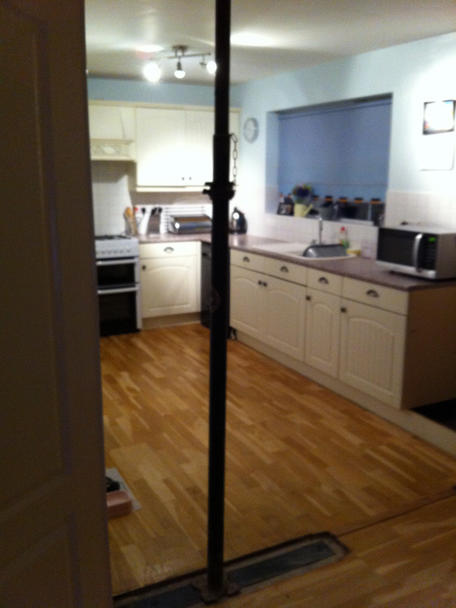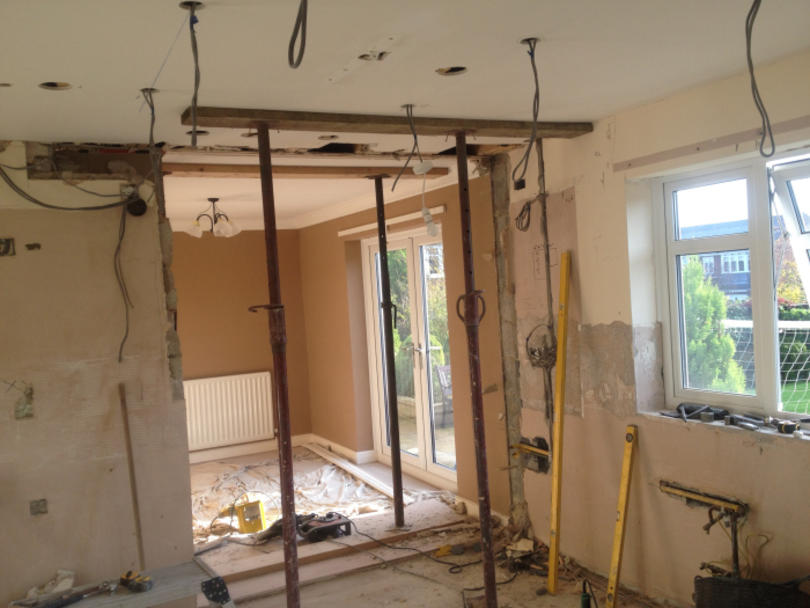 MILBOURNE ALMOND – ANOTHER MANHATTAN KITCHENS IDEA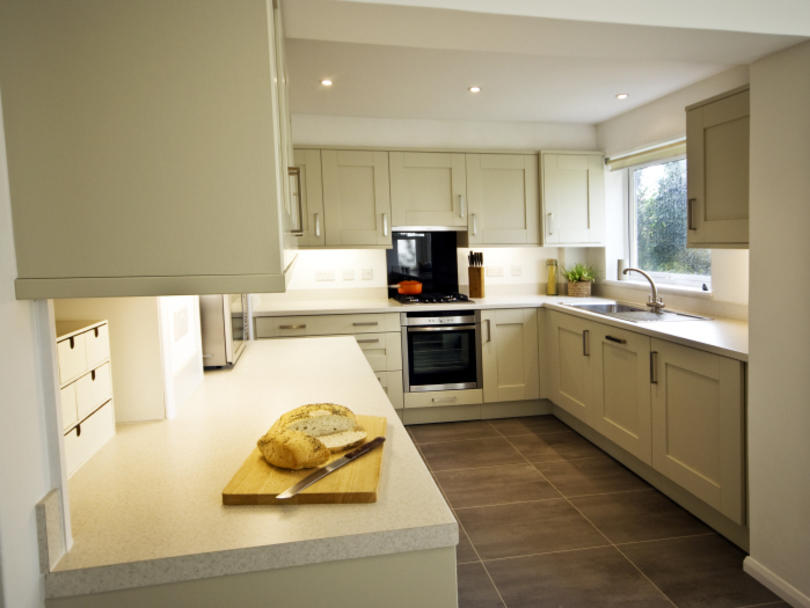 The clients were looking for a practical design that would cope with the demands of a busy family home.  It was important that it was both hard-wearing and visually appealing.  They were happy to put their trust in the hands of the designer to create an ergonomic layout and are over the moon with how the new manhattan kitchens works for them.  They opted for the warm tone of Milbourne Almond for the cabinetry which has brought a light, open feel to the somewhat odd-shaped room.
The clients were working to a fixed budget so the Milbourne Almond was a cost-effective option that has the authentic look and feel of a painted timber door. The layout was all about zoning on tasks to ensure the grandchildren could always be part of what was happening in the kitchen – ultimately creating a light, family space that was in keeping with the clients' tastes.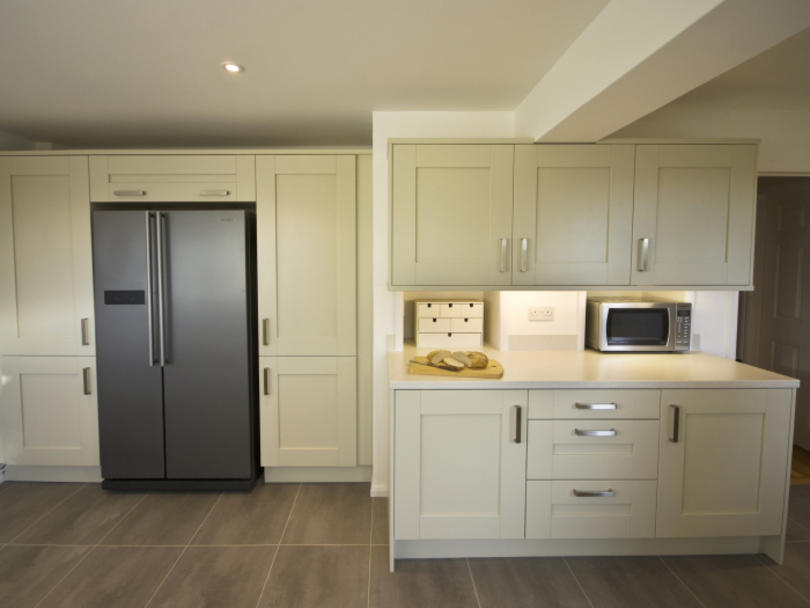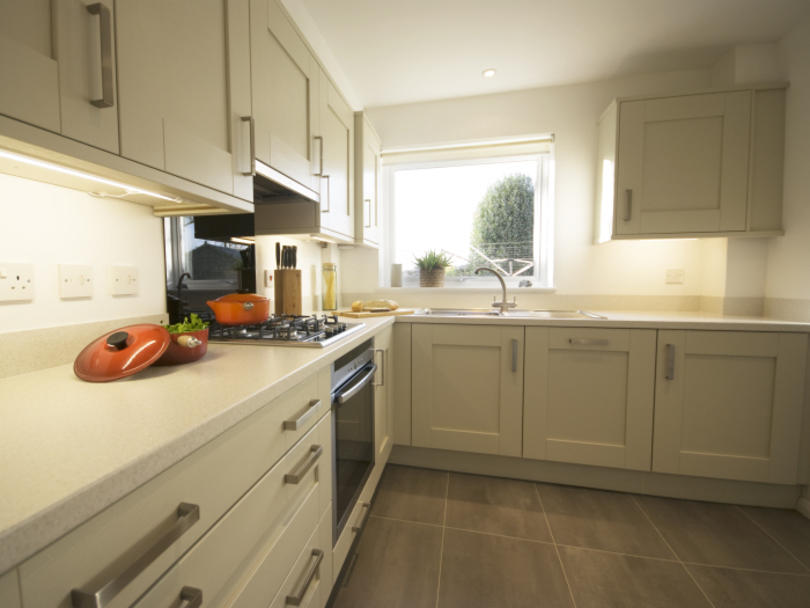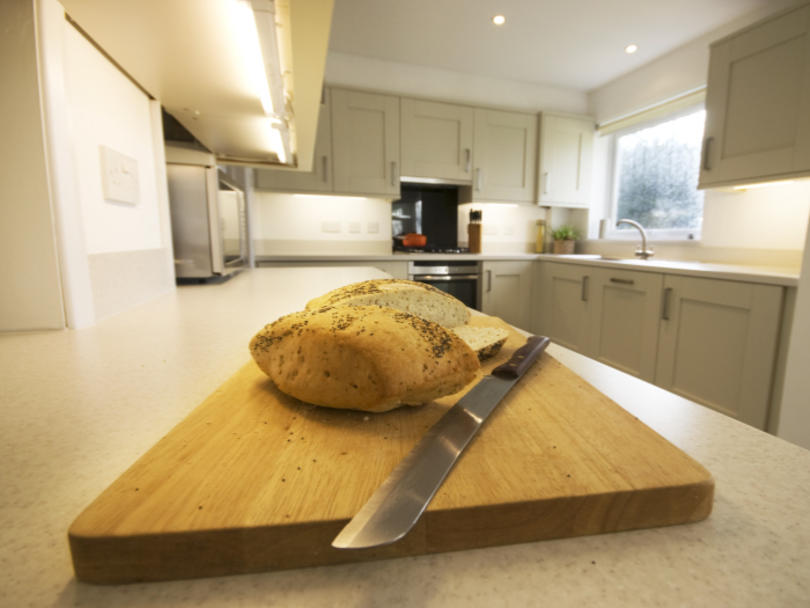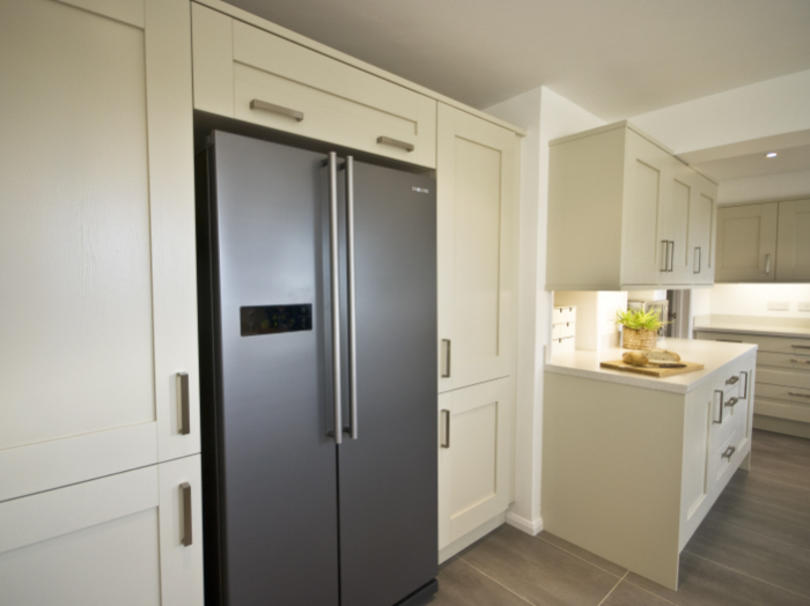 What lessons did you learn?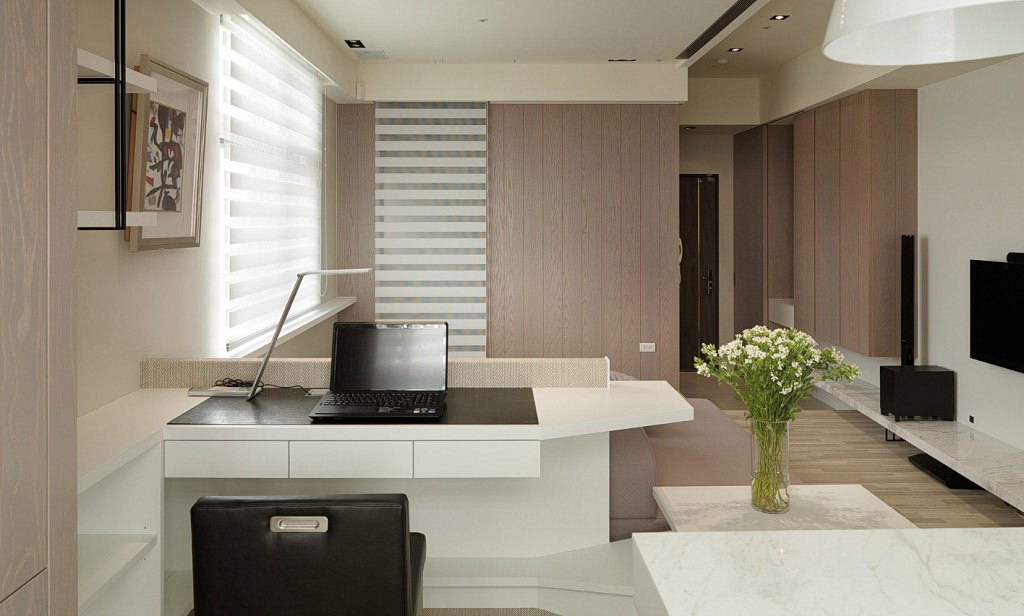 This project taught me to specifically ask the client, "When do you want this project done?" Then, you can tell him how long it will really take. No client ever accurately predicts how long a project will take. Great design takes time. The owner recently sold this apartment and thoughtful design helped him sell it in a day; he also broke a record per square foot for similar apartments in the building. I learned that great design can be an investment that pays off visually and financially when done with care.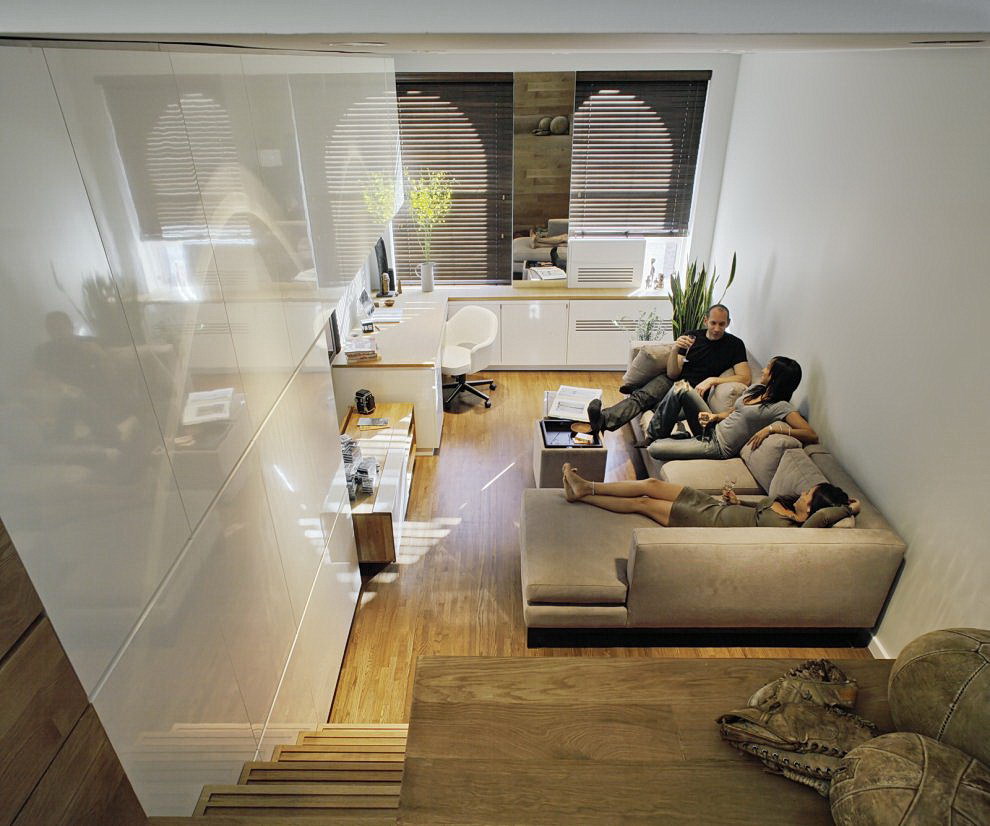 One of my favorites is the deep-and-low sofa back that can be used for additional seating during a party. The sofa back is wide enough to perch on during a party so this tiny studio actually had three seating areas: manhattan kitchen counter, sectional sofa and sofa back!
Source: hgtv.com