I have a client who is look­ing to uti­lize the space under the stairs in his new home. So Eddie, this blog is ded­i­cated to you and Sakura.
There is no rea­son why the space below your stair­case can­not be uti­lized for… well, many things. Depend­ing on what your lifestyle is, and just how much space you have acces­si­ble, I have some ideas I would like to share as food for thought.
If your sin­gle or shar­ing space say in a condo, this is a good solu­tion for your bike(s) instead of putting them out in the weather on the bal­cony, or try­ing to get it in and out of the closet every time you want to ride.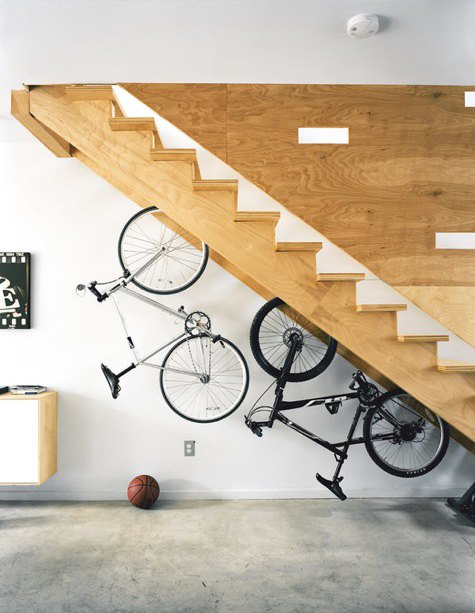 Addi­tional desk space is nice for you or the kids.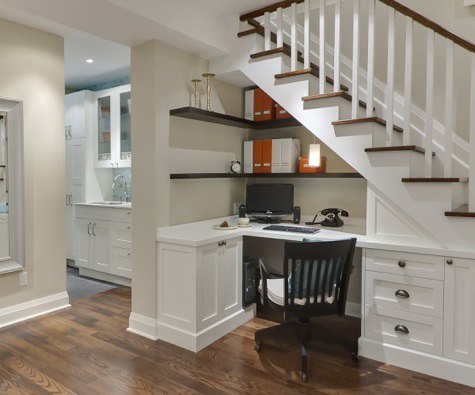 Stor­age, stor­age and then more stor­age. I am of the belief that unless you are an extreme and rare min­i­mal­ist, you can never have enough stor­age. These pull out doors are great. You could eas­ily put sea­sonal items here like win­ter sweaters and shoes or hol­i­day wrap­ping. I never have a good place for that.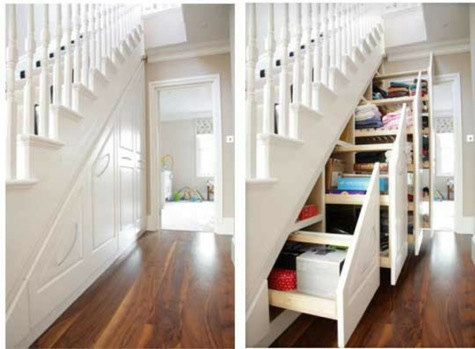 If you really have room, take a look at this idea. What a great pow­der room for guests! Not a lot of width which is why you see a wall mounted sink and toi­let, but adding a pow­der room to your home will def­i­nitely increase its saleabil­ity and value, not to men­tion your convenience.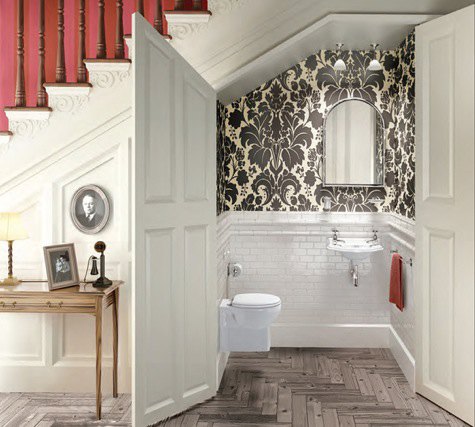 Love this idea as long as your dog likes to camp out in the Foyer. My yel­low lab Sophie likes to fol­low me into what­ever room I am using at the time and that is where she will stay. If you like this idea for your dog, please make cer­tain that the door open­ing is large enough that you can get in and out of it as well as your pup, cause you know that's where all the secretly stolen items from around the house will end up and you are now going to have to go in to get them back.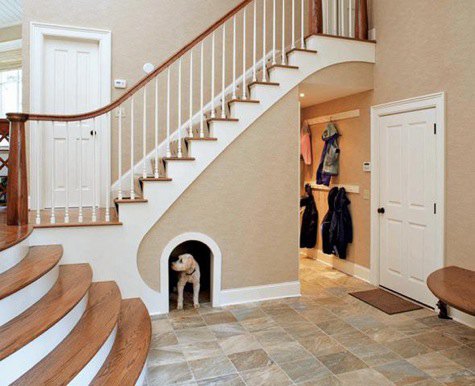 There are a lot of peo­ple with liv­ing rooms or great rooms that have no where to put the flat screen TV. This way you have a nice book­case, a place for the cable equip­ment and Blue-ray and still come out with addi­tional drawer storage.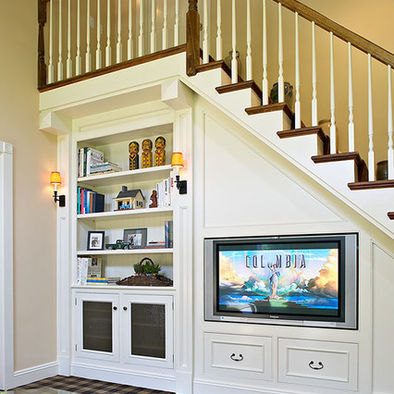 Cre­ate a read­ing area or if this is by the front door, a nice seat­ing area while you wait patiently for your sig­nif­i­cant other, or other. Who hasn't walked through the door on their cell phone and needed to sit down quickly, relax and fin­ish up the call?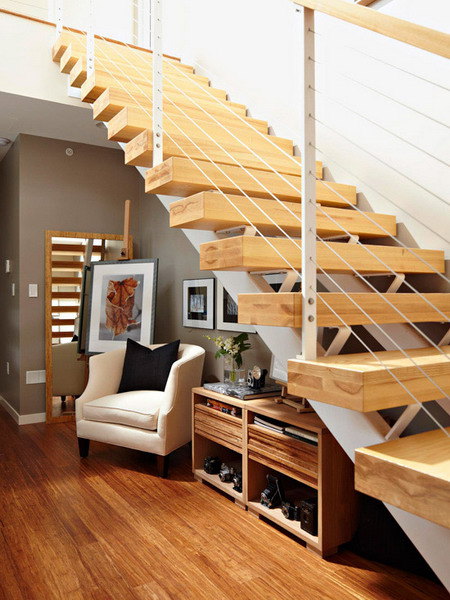 Got kids? Want a spe­cial place that's your own to read a book?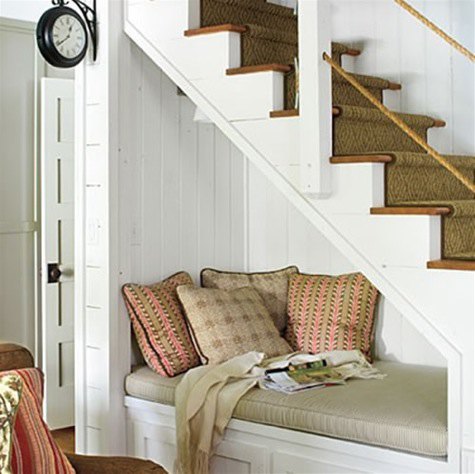 By now, I am sure my friend Eddie is think­ing this is great and all, but I had other plans for this area. Well Eddie, this should make you very happy: wine stor­age! Oh yeah, now we are talk­ing. I do believe you can get a wine fridge at 55 degrees opti­mum for this area, there are sev­eral sizes in the mar­ket place.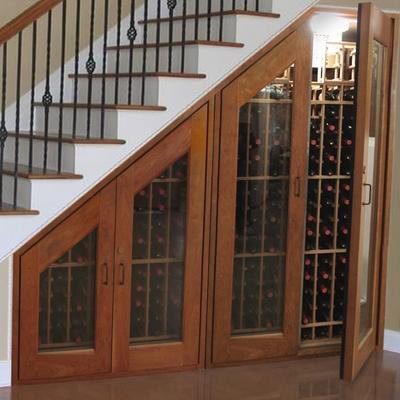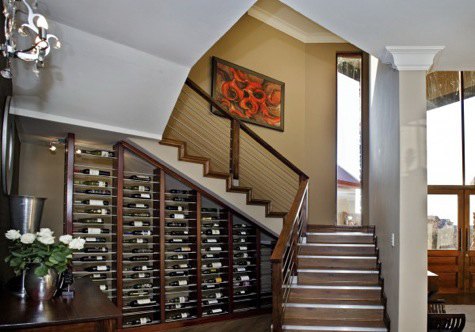 Impres­sive me thinks.
I hope this has inspired you all to think about open­ing up the wall under the stairs and uti­liz­ing some addi­tional space you did not think you had. Good luck, let me know what you come up with.