The kitchen cool bar stools are really important part of the process of creating a functional and comfortable kitchen. The kitchen bar stools can really affect the overall appearance of the kitchen and provide the place with a great accent.  The kitchen bar stools come in a variety of designs, colors, and styles. The kitchen bar stools are made in order to meet comfort in the kitchen and of course to enhance the aesthetics of the place and perky it up a little bit. In this article we are going to focus on a specific design of cool bar stools with a classical and casual appearance but also with superb and modern outlook. The backless bar stools in the kitchen are made to provide the place with casual and daily feel.  Check out the below showcase of 10 super cool and casual backless bar stools that can fit in your kitchen.
Backless Stool With Wooden Top.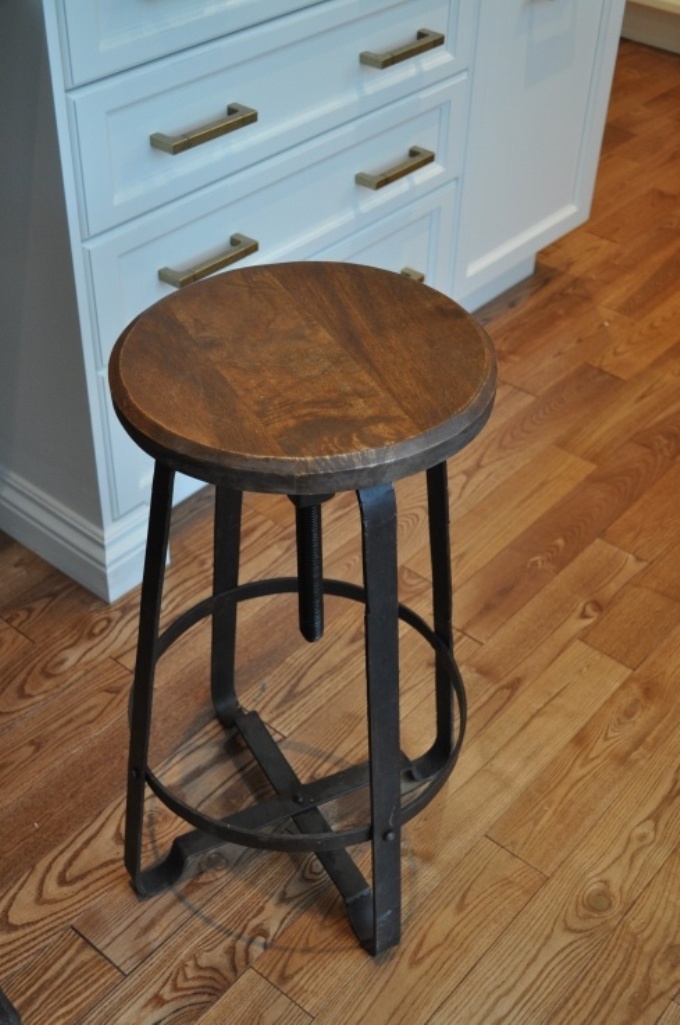 Image Source: Velvet Box.
The wooden round seat in combination with heavy black iron provide this cool backless bar stool with industrial appearance and may work great ascool accent chair in the kitchen.
Casual Backless Bar Stools.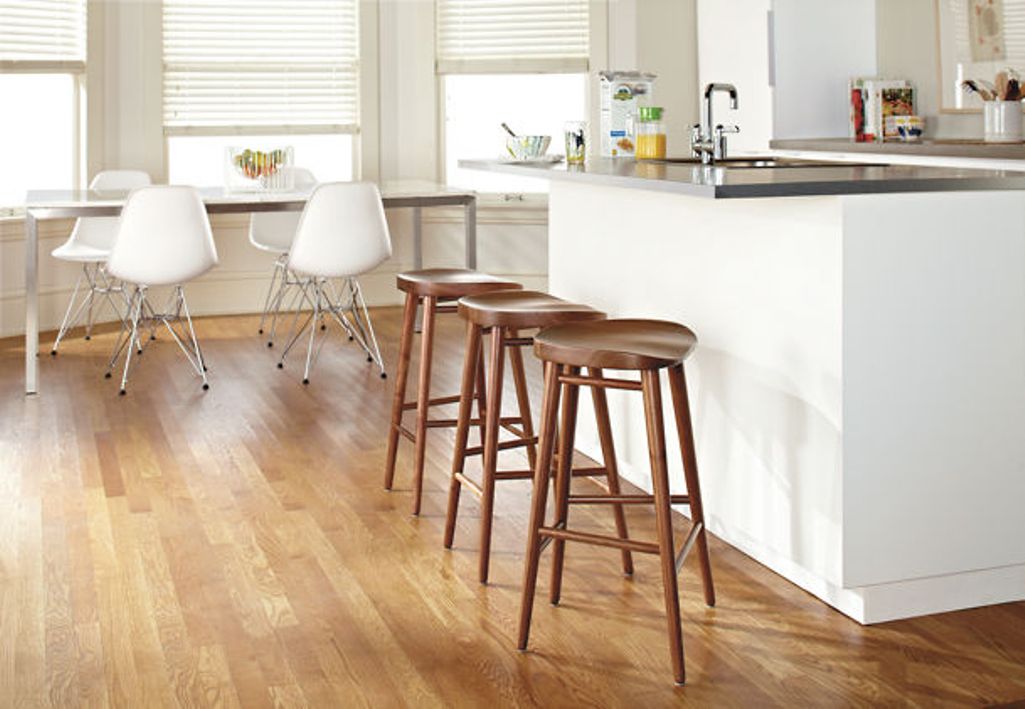 Image Source: Design Stalker.
The leaf formed seat of this backless wooden bar stools add a charming accent on the overall apperance. This is a beautiful and charming design of a backless bar stool.
French Industrial Style.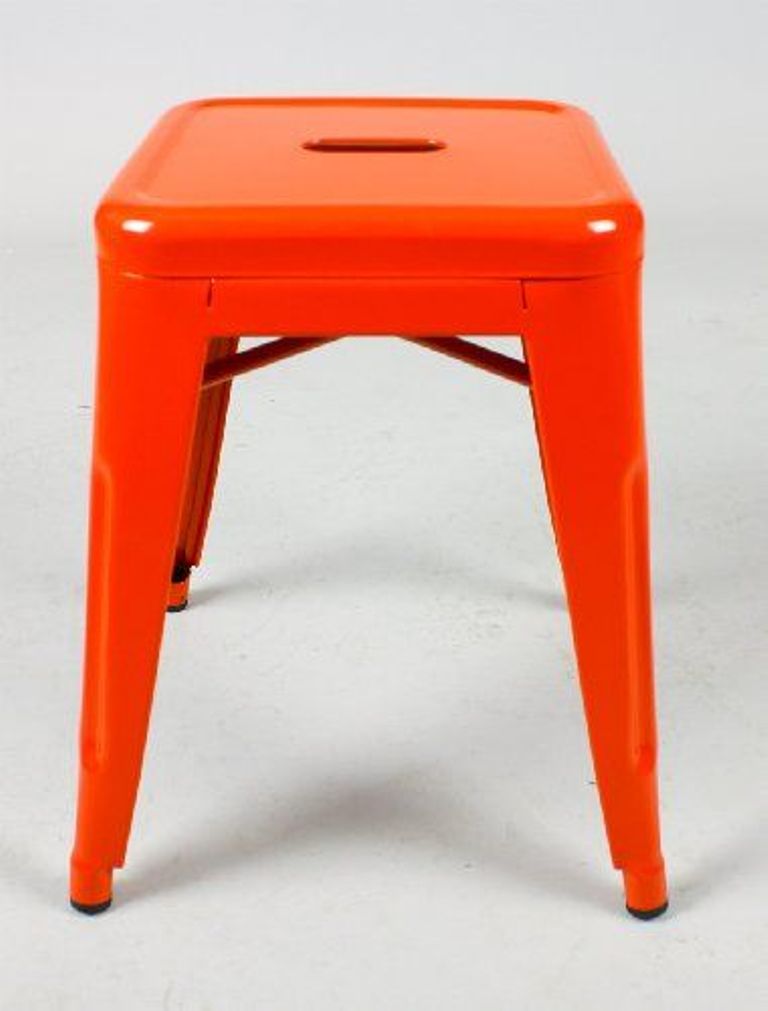 Image Source: Industry West.
The orange metallic Marious backless bar stool with a vibrant and cool appearance surely will work as an accent chair and provide your ktichen with perky and fresh ambiance.
Green Leather.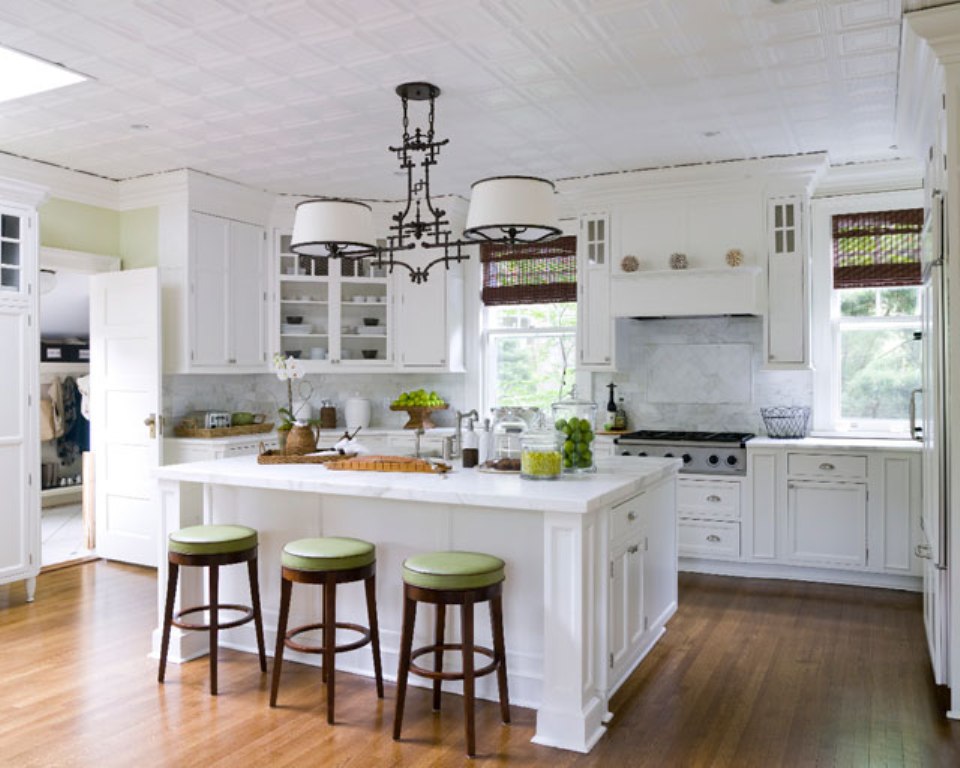 Image Source: Traditional Home.
This is a classical design of a backless bar stool with a wooden foudnationand green cushioned leather. This design will fit in every traditional charming kitchen with table or island.
Logan Style.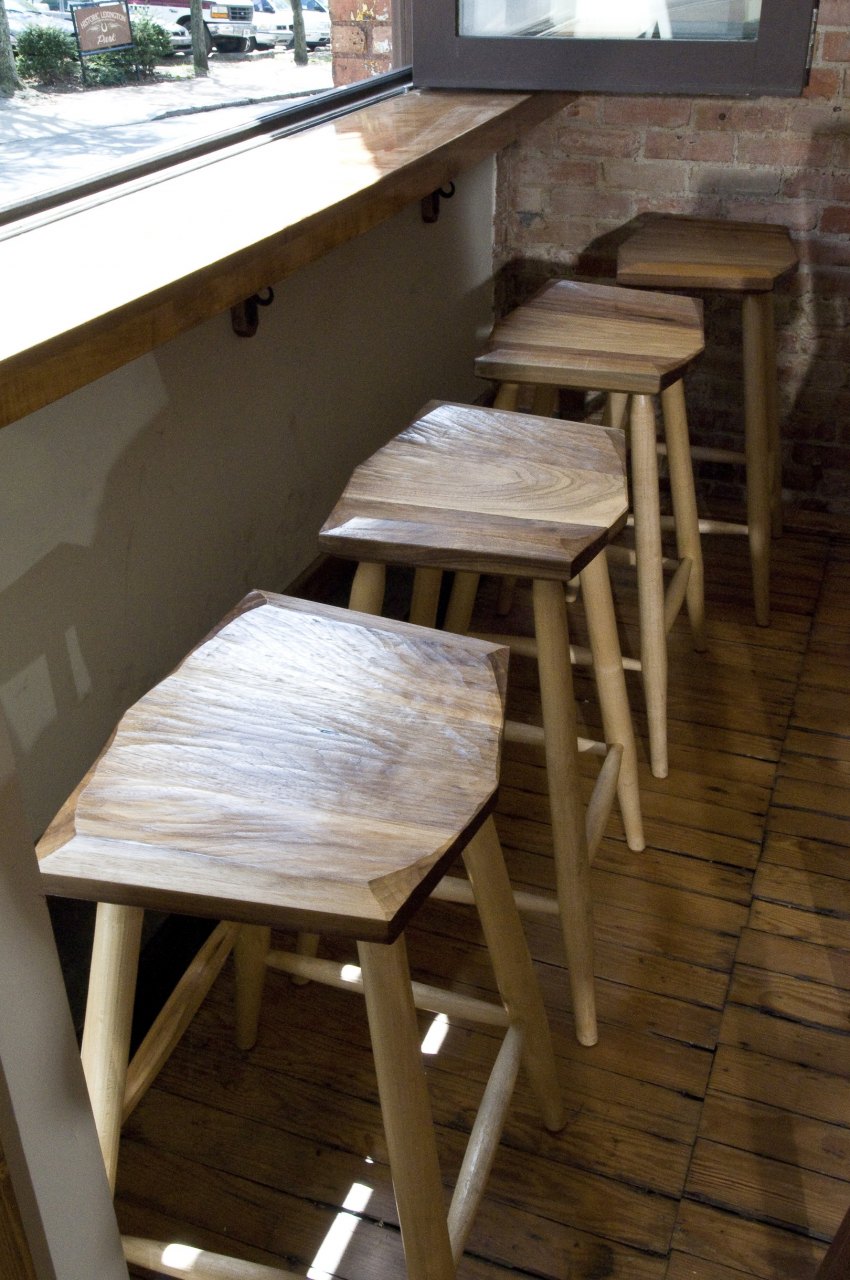 Image Source: Wayfair.
The textured seat of this backless bar stool adds an extra beauty of its overall appearance. This is a really natural looking and beautiful backless bar stools.
Metallic Stool In Your Kitchen.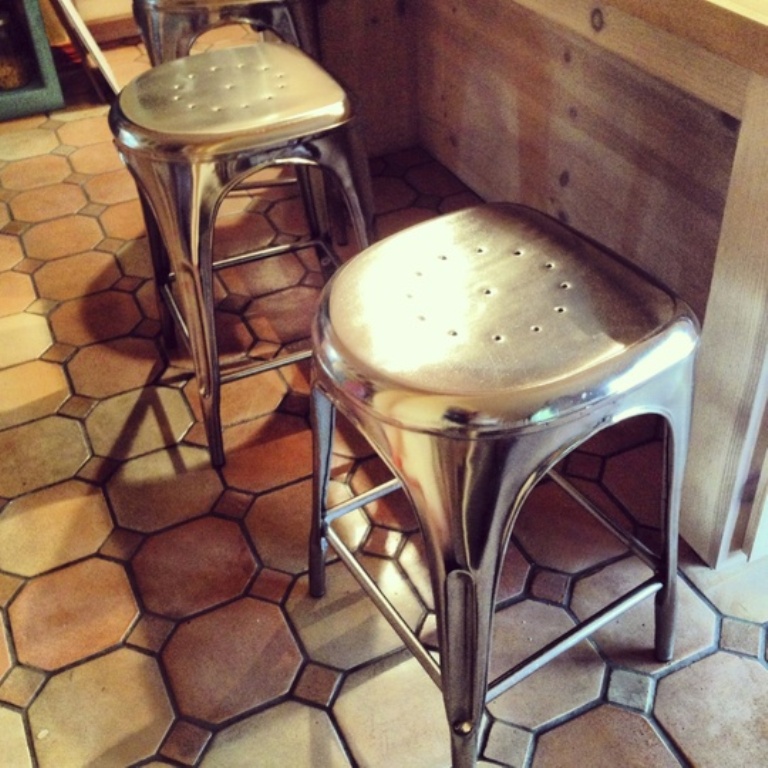 Image Source: Appartment Therapy.
The blury metallic nature of this bar stool will surely stand out in the ktichen and provide it with extra accent. The design and overall appearance of this is extraordinary.
Retro round cool bar stools.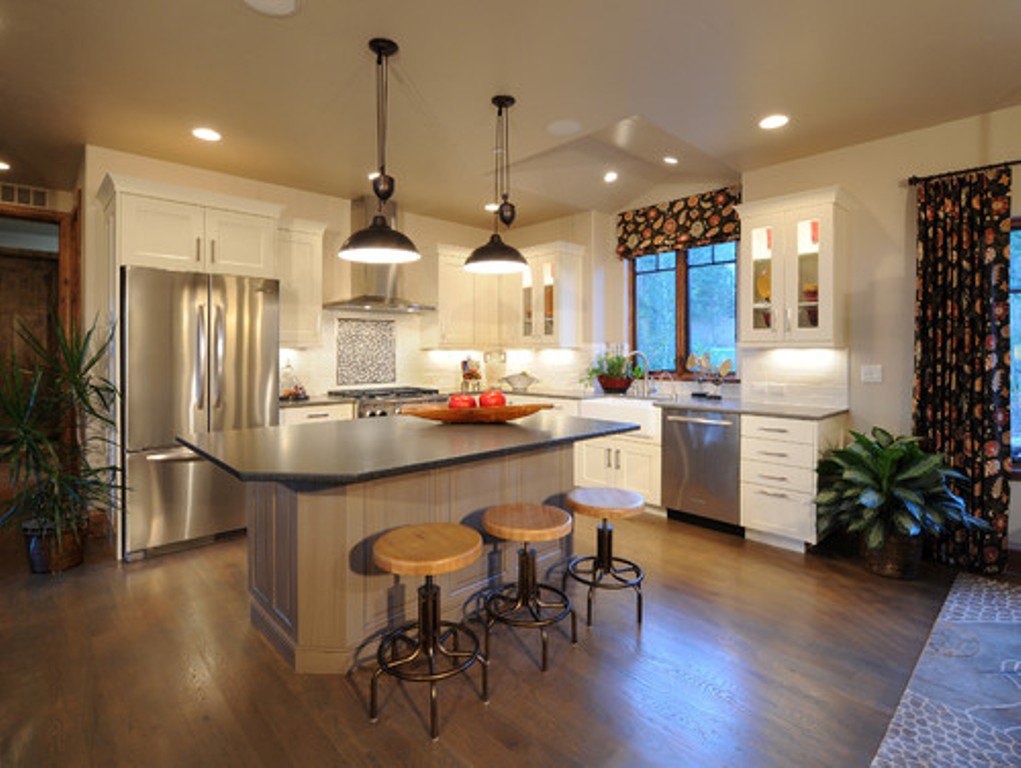 Image Source: Receptor.
This is a casual and retro design of backless bar stool with classic and beautiful and charming appearance. This kitchen bar stool can fit perfectly in every modern kitchen.
Stand Out Wooden Design.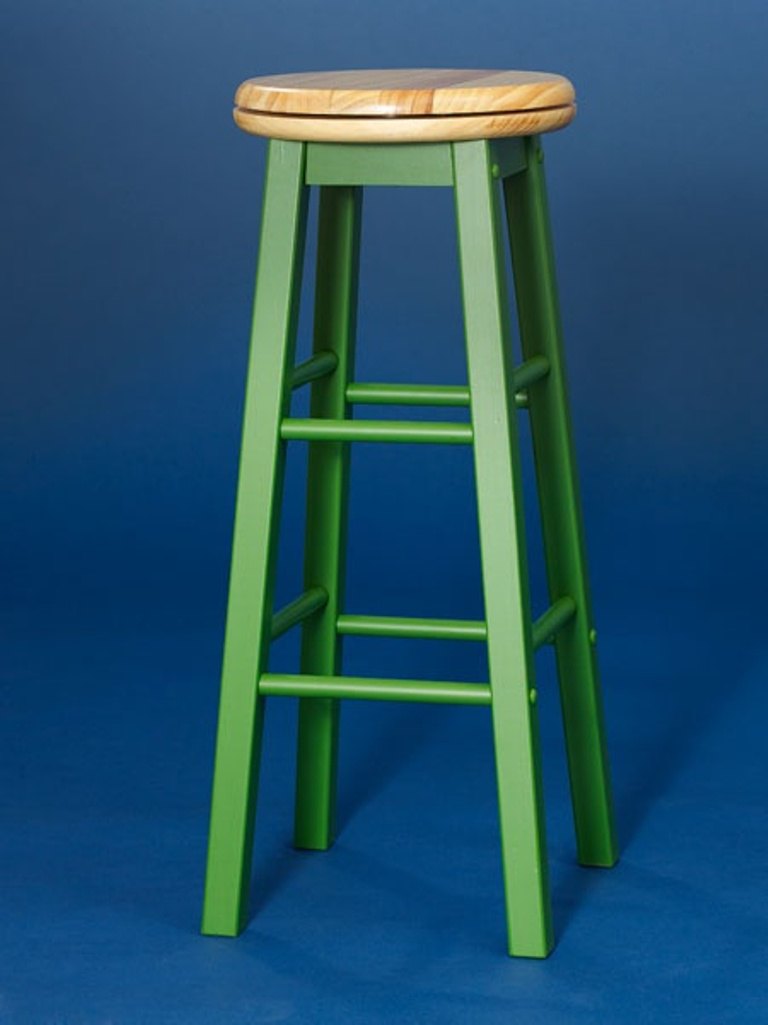 Image Source: Cupcakepedia.
How perky and inovative this backless bar stools looks, right? The perky colors in combination with the simple and  casual design provide this backless bar stool with lively and cool outlook.
Cool Upholistered

Backless Bar Stool.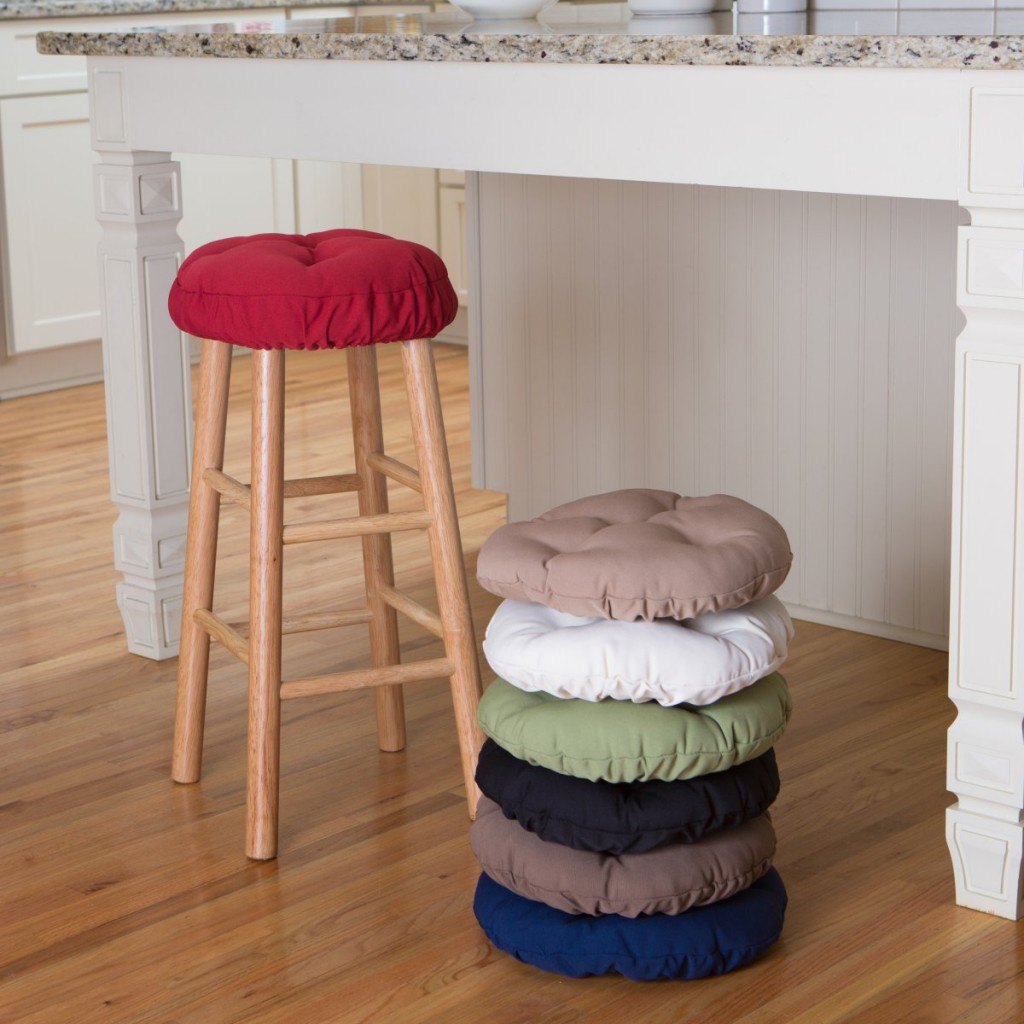 Image Source: Hay Needle.
The pink upholstery of this natural and light backless bar stool adds extra charm and beauty and makes this stool a perfect element for providing and cool and perky accent in the kitchen.
White Rattan and Backless Rattan Bar Stools.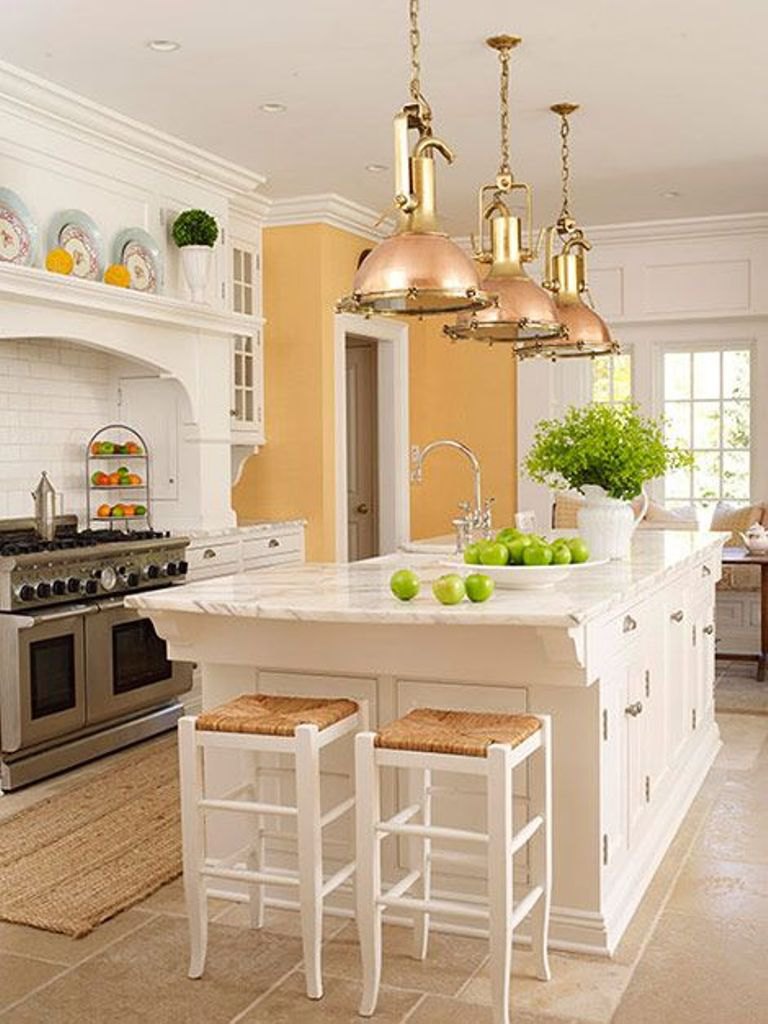 Image Source: Lowes.
Rattan seat and white foundation is the perfect choice for a backless chair in order to create a light and charming ambiance in the kitchen.
Source: rilane.com