What are the best granite countertops colors for white cabinets? What are the trends in kitchen design and decoration? Well, trends and fashions may come and go but granite remain the most popular choice of homeowners as it is durable, reliable, easy to maintain and, most important – stunningly beautiful.
How To Choose The Best Granite Countertop Colors For White Cabinets?
Any home owner knows that the natural stone like granite slabs – the most reliable and durable, ideal for decoration with high humidity, sudden temperature changes and high mechanical loads. This surface is perfectly withstands excess moisture and exposure to chemical cleaning agents. Not to mention the aesthetic side of the issue and the possibility to change the look of a kitchen view radically.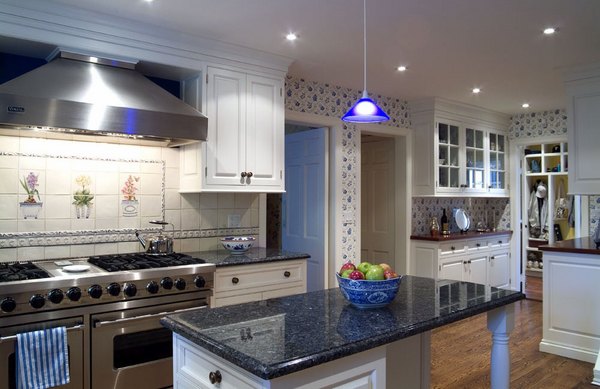 Granite comes in such a wide variety of colors that choosing the best granite colors for white cabinets can be an impossible task because you see so many appealing options that taking a decision becomes a hard job. We will show you what some of the most popular granite countertops look like and how they combine with white cabinets. In addition we will give you some details on the most popular granite colors so that you can easily decide what will suit your kitchen best.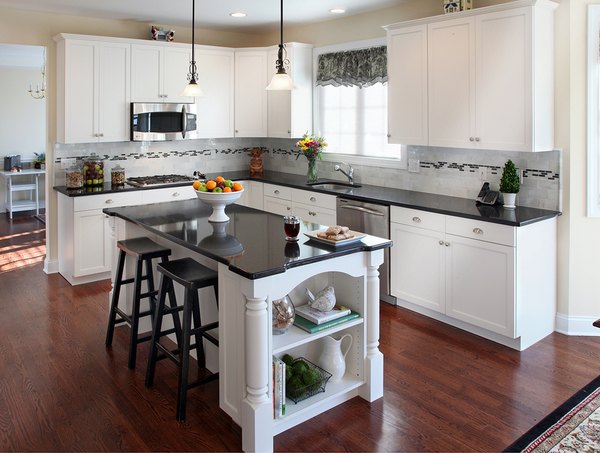 Granite countertop colors: black granite and white kitchen cabinets are a classic color combination which creates dramatic contrasts. Most of black granites are really solid black and at a closer look you will notice mineral specks which add a beautiful shine. Black granite tabletops are an immediate eye catcher and create a modern ambiance.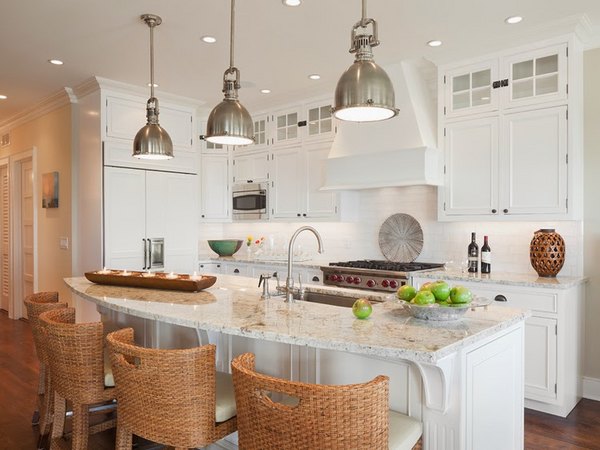 White granites have a lovely clean look and are highly recommended for small kitchens. White granite and white kitchen cabinets are a winning combination as they make any space look much bigger. In addition white granites always have flecks or veins in different colors and each slab adds a unique character to the kitchen.
Best Granite Countertop Colors For White Cabinets – Add A Color Accent.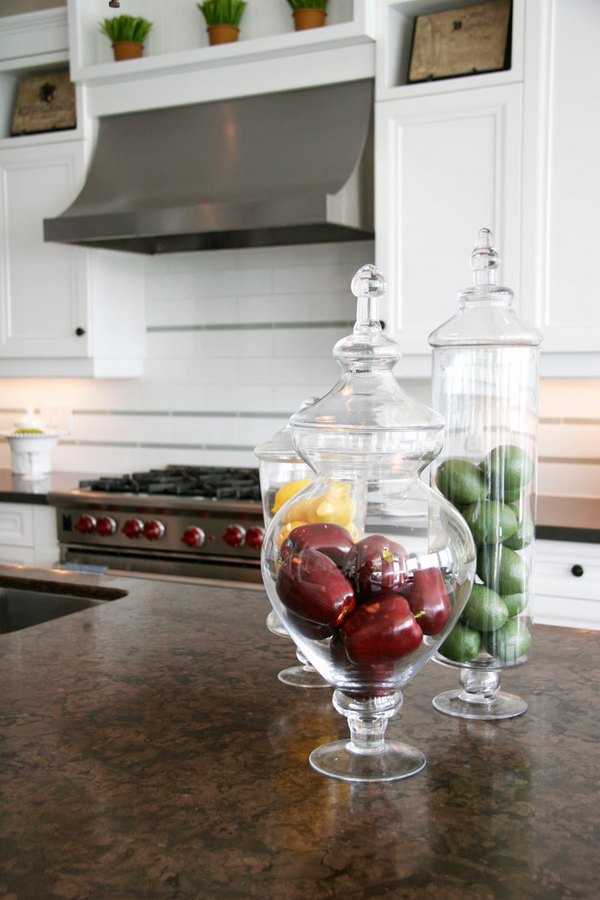 When you are looking for best granite colors for white cabinets you have to start with considering what effect you want to achieve and what atmosphere you want in your kitchen. Brown granites are ideal for rustic kitchen decors as they add warmth and a gentle contrast when paired with white.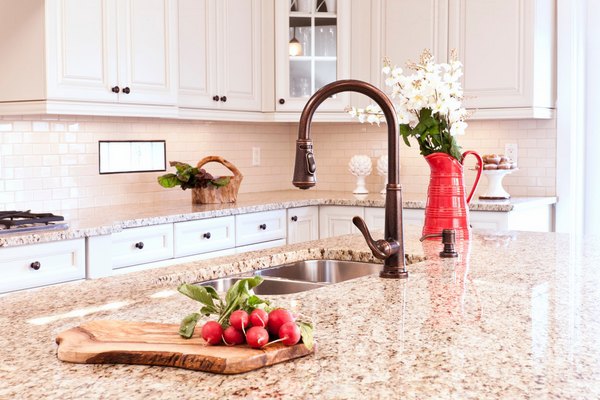 Beige granite and white cabinets also work beautifully together, although the colors are close. The combination is very elegant and provides endless opportunities for additional decoration and color accents.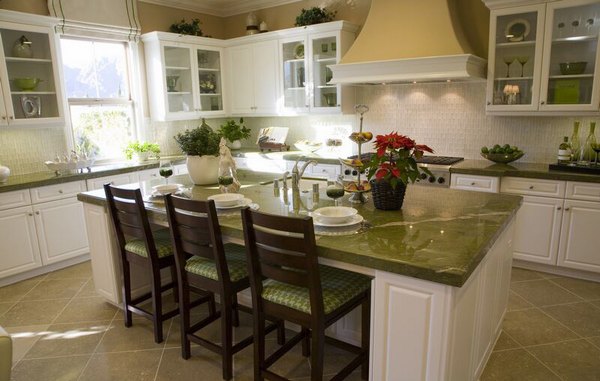 Red or green countertops offer a striking appearance and can be the color accent in your kitchen. Such countertops will stand out in any kitchen style and will definitely be the most eye-catching element in your kitchen.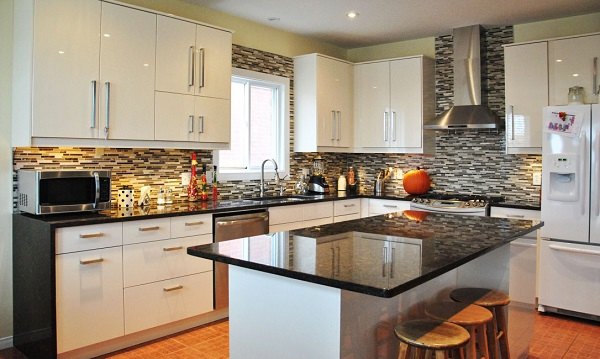 Uba Tuba Granite Countertops.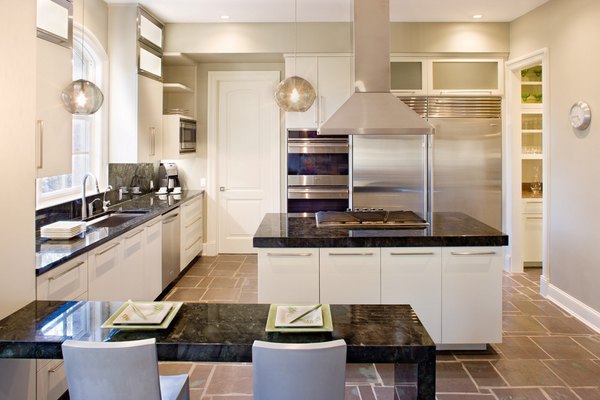 Black Granite Countertops.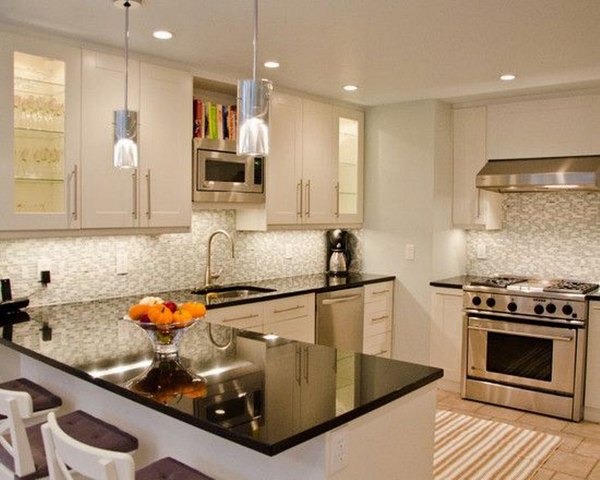 Santa Cecilia Light Granite Countertops.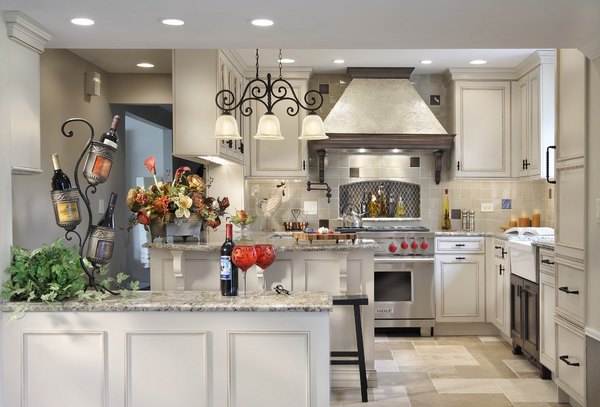 New Venetian Gold Granite Countertops.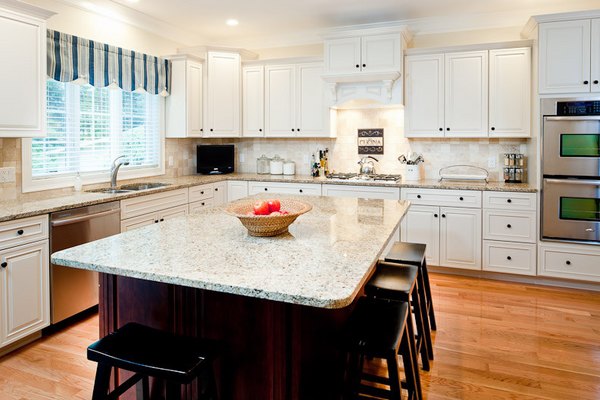 Kashmir White Granite Countertops.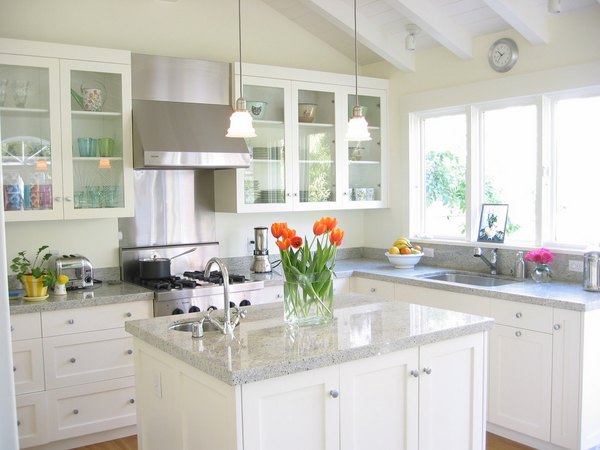 Giallo Ornamental Granite Countertop.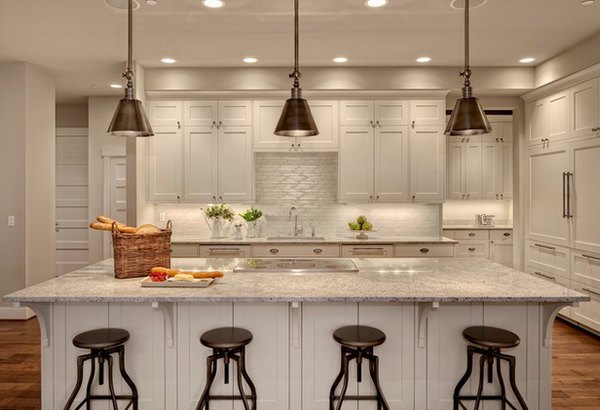 Giallo ornamental granite countertops are a light granite color that can best be described as a yellow-beige granite color with a bit of specks of black and gray. Giallo ornamental granite is used in many residential homes, commercial business and locations worldwide because of its unique and understated refined and calming character. When this granite is combined with yellow hues in a small kitchen it will brighten and produce a playful environment. For a more sophisticated look, you would want your wall colors to be a beige color with hues of yellow to accent the stone's elegance.
White Ice Granite Countertops.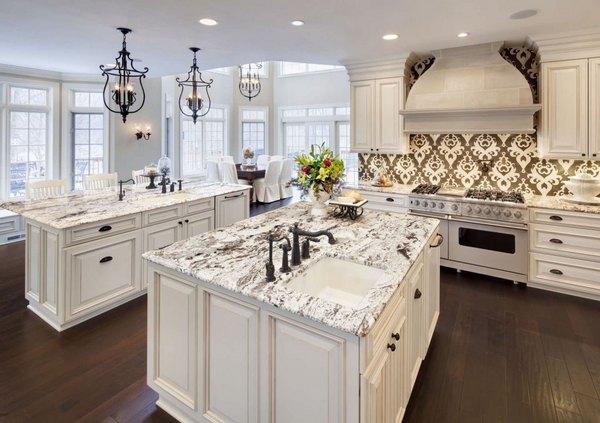 Bianco Romano Granite Countertop.
When you want to arrange the kitchen with the help of boulders, blocks and granite slabs should not forget about the sense of measures. As usual, the stone makes only some individual elements of the interior. If you choose a stone in the interior of the kitchen, look at how it can become a wonderful area for eating, cooking and pleasant Sunday rest.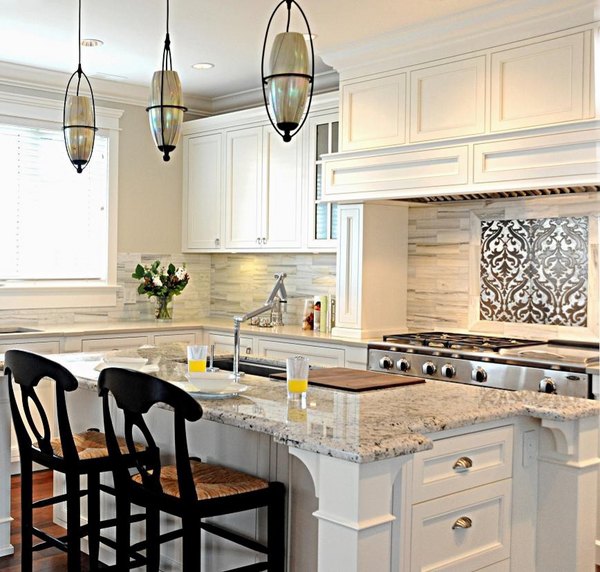 Bianco Antico Granite Countertops Colors.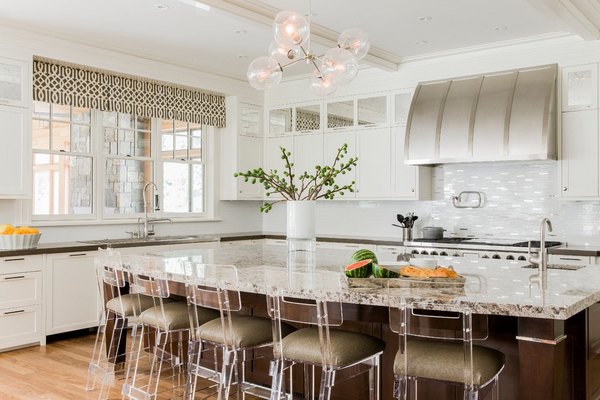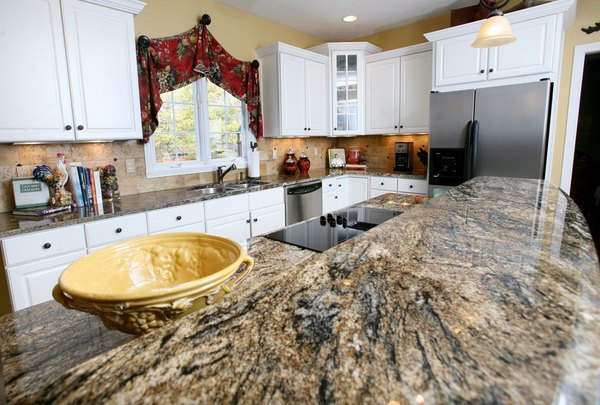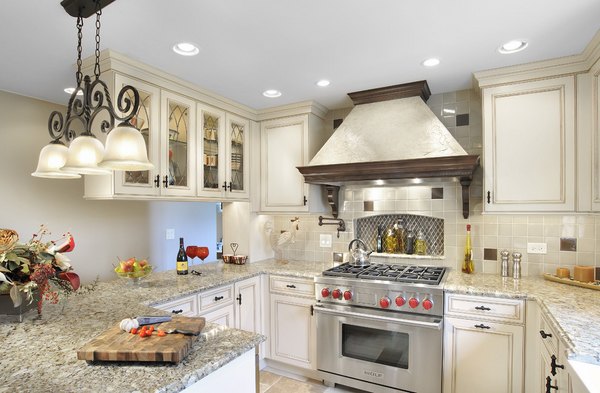 Bianco antico  feature a soft gray background with warm taupe and pink flecks. In addition to countertops, this beautiful granite can be used for coordinating backsplashes, accent walls, and floors. Granite is recommended for both residential and commercial projects, and can be used in exterior projects for wall cladding, landscaping, and countertops.
We hope this article is helpful for you and we hope you get a lot of inspiration in home design.
As usual subscribe for our collections of many professional decisions about home designing.
Source: http://www.minimalisti.com/