Every room will be merry and bright with these colorful finds and simple DIY ideas from HGTV Magazine.
Mark Lund
Wreath: Floracraft 16″-diameter extruded foam floral wreath, $9, michaels.com; Felt balls: 3-centimeter wool felt balls, $.50 each, tadaastudio.com
DIY Wreath
1. Starting at the top and working clockwise, hot-glue the felt balls to the wreath. In this project, about 200 balls were used to cover a 16-inch foam wreath.
2. Tie a ribbon into a bow; attach it with hot glue.
A Holiday-Ready Living Room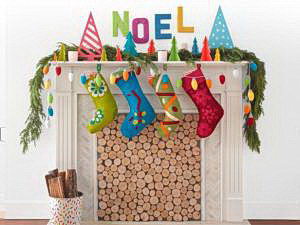 Mark Lund
Hand-felted wool stockings, $76 each, arcadiahomeinc.com; Garland: Crochet Christmas Lights garland, $36, handspuncreations.etsy.com; Large trees: Wood Christmas trees, $6 each, Hobby Lobby stores; Small trees: Design Ideas festive poplar plywood trees, from $3 each, amanogalleries.com
Appliquéd felted stockings, a garland of crocheted holiday lights, and yarn-wrapped letters that spell noel give the mantel a warm and fuzzy feel. Also adding a crafty vibe: a forest's worth of colorful wood trees. Finish with fresh green boughs and votives with battery-operated candles.
DIY Yarn Letters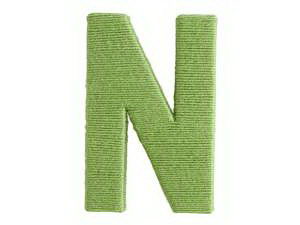 Mark Lund
Letter: 8″-tall papier-mâché alphabet letter, $3, hobbylobby.com; Paint: Tropical Foliage by Valspar; Yarn: Lion Brand Vanna's Choice yarn in fern, $4 for 170 yards, michaels.com
1. Spray-paint each letter the same color as the yarn you're using. Let dry.
2. Apply double-sided tape to the front, back, and sides of the letter.
3. Start wrapping the yarn. When you can't wrap neatly anymore, cut and start with a new piece. Cover the top and bottom with small pieces of yarn; affix the ends with crafts glue.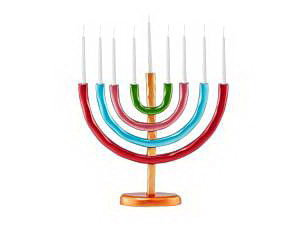 Marko Metzinger/Studio D
Metal Menorah
Yair Emanuel Colorful anodized aluminum menorah, $120, traditionsjewishgifts.com
Cookie Plate
Jingle Cookies for Santa 11 1/2″-diameter porcelain platter, $20, crateandbarrel.com
Cozy Throw
Stag cotton-blend throw in hunter, $165, in2green.com
Polar Bear Pillow
Peking Handicraft Scott Church Polar Bear 18″ x 14″ hooked pillow, $50, hi-countrybeddingandbath.com
Modern, Graphic Christmas Tree Pillow
Aaron Graubart/Studio D
Candy-Stripe Pillow
Ribbon Candy 18″ x 18″ cotton and satin pillow, $85, companyc.com
Tree Pillow
Very Merry Christmas Tree Reversible 18″ x 18″ polyester pillow, $41, overstock.com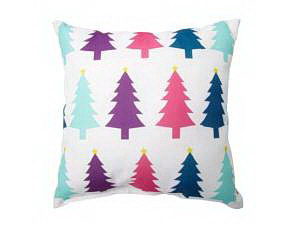 Aaron Graubart/Studio D
"It's a rite of passage in my family to get your own stocking starting at age 4. I still have mine—my grandmother made it for me."
—Chip Wade, Elbow Room
A Holiday-Ready Entryway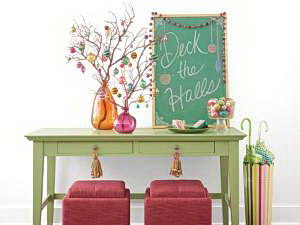 Mark Lund
Chalkboard: Economy Series 36″ x 24″ wood-frame chalkboard, $24, lionsdeal.com; Garland: Cody Foster & Co. Bright Winter 6′-long wool garland, $70, abchome.com; Vases: 20″H x 8 1/2″-diameter balloon vase in orange, $58, and 8″H x 6 1/2″-diameter balloon vase in fuchsia, $23, both shiraleah.com; Branches: Manzanita branches, $9 each, save-on-crafts.com; Ornaments: Cody Foster & Co. Felted Swirl ornaments, $4 each, rockpaperscissorsshop.com
For a foyer with yuletide style, pop painted branches into vases and trim them with ornaments. Then drape wool garland over a chalkboard for seasonal greetings. Bell-embellished yarn tassels on the console knobs bring the jingle.
DIY Tassels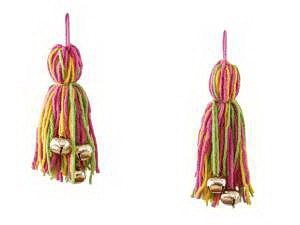 Mark Lund
Yarn: Lion's Pride Woolspun yarn in orchid pink, $6 for an 127-yard skein, and Lion Brand Vanna's Choice yarn in mustard and fern, $4 for each 170-yard skein, all michaels.com; Bells: Creatology 18-millimeter Jingle Bells in silver, $4 for a set of 38, michaels.com
1. Cut a piece of cardboard into a 7-inch square. Wrap yarn in three different colors tightly around the cardboard.
2. Slip a piece of yarn through the top and knot it; snip the yarn along the bottom to remove it from the cardboard.
3. Pinch the tassel two inches from the top and tie with yarn. Tie on small bells.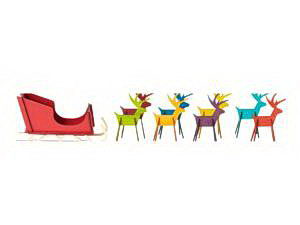 Lara Robby/Studio D
Sleigh and Reindeer
Design Ideas Alpine 4″ x 7 3/4″ poplar plywood sleigh, $14, and 3″-tall reindeer, $16 for a set of 8, both allseasonsforallreasons.com
Dog Toys
Retro Sock 7″-tall canvas dog toys in aqua and red, $10 each, harrybarker.com
Snowflake Rug
Let It Snow 2′ x 3′ polypropylene rug, $60, companyc.com
Holiday Card Bin
Holly 5 3/4″-tall metal card tub, $39, onekingslane.com/giftguide
Moose Head
12″W x 12″D x 18″H freeze-dried boxwood head, $169, westelm.com
"Since I was a kid, the grand finale to our family's candlelit Christmas dinner has always been snowballs—ice cream balls rolled in coconut."
—Meg Caswell, HGTV designer
A Holiday-Ready Kitchen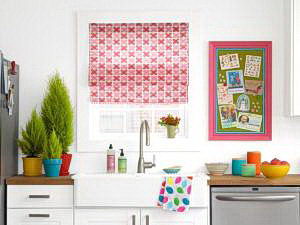 Mark Lund
Curtain fabric: China Seas by Quadrille Georgia Small Scale linen-cotton-blend fabric in pink magenta, decorativebuyingservice.com for buying info; Soap: Cranberry scent dish soap and Iowa pine scent hand soap, $4 each, both mrsmeyers.com; Tea towels: Merry & Bright tea towel, $17 for a set of 3, papersource.com; Pots: Lee's Pottery Cupcake 6″-tall planter in red, $12, and Electric 5″-tall flowerpot in blue, $7, both The Home Depot stores
DIY Bulletin Board
1. Spray-paint a framed corkboard. Let dry.
2. Attach a piece of burlap to the cork with spray mount.
3. Hot-glue ribbon around the edge of the burlap, just inside the frame.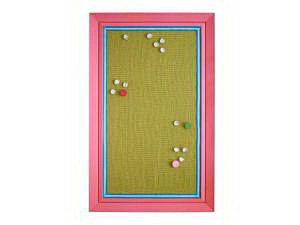 Mark Lund
Corkboard: 28 1/4″ x 24 1/4″ framed corkboard, $50, hobbylobby.com; Paint: Gloss Watermelon by Krylon BURLAP: BLP burlap fabric in avocado, $4 per yard, hobbylobby.com; Ribbon: Burlap ribbon in turquoise with white stripe, $1 for 4 feet, hobbylobby.com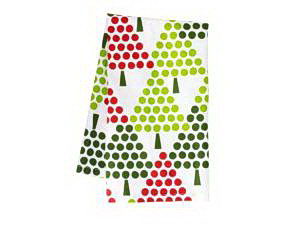 Lara Robby/Studio D
Dish Towel
Whimsy Dot Trees cotton dish towel, $13 for a mixed set of 2, tag2u.com
Reindeer Trivet
Aluminum 10″ x 8″ trivet, $17, crateandbarrel.com
Cookie Jar
Red Car With Holiday Tree 11″W x 6″D x 8 1/2″H dolomite cookie jar, $13, worldmarket.com
Tumbler
Dreidel 6-ounce glass, $3.50, crateandbarrel.com
Spatula
Be Jolly silicone and wood spatula, $15 for a mixed set of 2, shopmerimeri.com
Pet Bowl
Kenya small metal bowl in red, $34, jayesstudio.com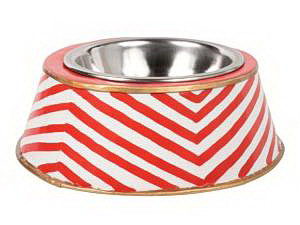 Courtesy of the manufacturer
"Every year we buy an heirloom-quality ornament for each of our kids. When they leave the nest, they'll have an instant collection for their own trees."
—Vern Yip, HGTV Designer
A Holiday-Ready Bathroom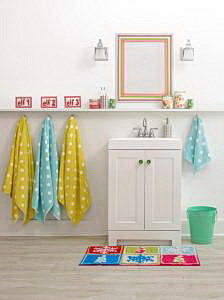 Mark Lund
Elf decals: Custom 2 1/2″-tall removable vinyl lettering, $1 per letter, vinylwallexpressions.com; Bath towels: Dot to Dot bath towels in citron and aqua, $28 each, and hand towel in aqua, $20, all garnethill.com; Bath mat: Style Selections Holiday Patchwork 20″ x 34″ cotton bath mat, $28, theprimroselane.com
Help overnight guests keep track of their towels by assigning them peel-and-stick numbered elf decals. Another way to deck the walls: Outline the vanity mirror with graphic washi tape. Pull it all together with a winter-themed rug in matching colors.
DIY Wrapped Jars and Votives
1. Cut wrapping paper to fit around the jar or votive. Wrap it around, sealing the seams with double-sided tape.
2. Decorate other jars or votives with washi tape.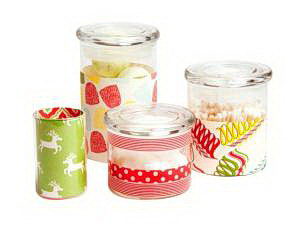 Aaron Graubart/Studio D
Wrapping paper: Merry double-sided gift wrap, $9 for two 24″ x 36″ sheets, smockpaper.com; Gumdrops and Ribbon Candy gift wrap, $6.50 for each set of two 20″ x 30″ sheets, snowandgraham.com; Washi tape: Recollections washi tape, from $5 per roll, Michaels stores
Shower Curtain
Andrea Victoria Jolly Ornaments polyester shower curtain, $89, denydesigns.com
Soap Pump
Tree 7 1/2″-tall hand soap in holiday forest scent, $6, pier1.com
Ring Dish
Snow Much Fun 6″ x 9 1/4″ dolomite tray, $13, bedbathandbeyond.com
Scent Diffuser
Home Ambiance glass and bamboo reed diffuser in sugar plum scent, $32, voluspa.com
Toilet Paper
Kurt S. Adler Cross Stitch Reindeer 200-sheet toilet paper, $13, digsngifts.com
Tissue Box Cover
Chevron 6″W x 6″D x 6″H metal tissue box cover in green, $30, jayesstudio.com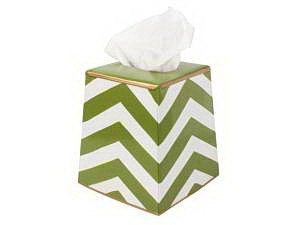 Courtesy of the manufacturer
"Without fail, my husband and his family do the Polar Bear Plunge into Boston Harbor on New Year's Day. Brrrr!"
—Taniya Nayak, HGTV designer
Source: hgtv.com