With daylight savings time only days away (don't forget to "spring forward" your clocks on March 13), we're thrilled at the prospect of letting there be more light. If your plans include lightening up around the house by installing or replacing a chandelier or pendant, we have some tips to help you achieve beautiful results.
#1 Make an Entrance in the Foyer.
With the right foyer light, you can create everything from a warm welcome to a grand entrance. A quick tip for sizing your entry light: Add up the length and width (in feet) of your space to calculate the diameter of a light (in inches). For example, an entryway that's 5 feet by 10 feet can accommodate a light 15 inches in diameter. Keep in mind, the bottom of the light fixture should be no less than 7 feet off the floor.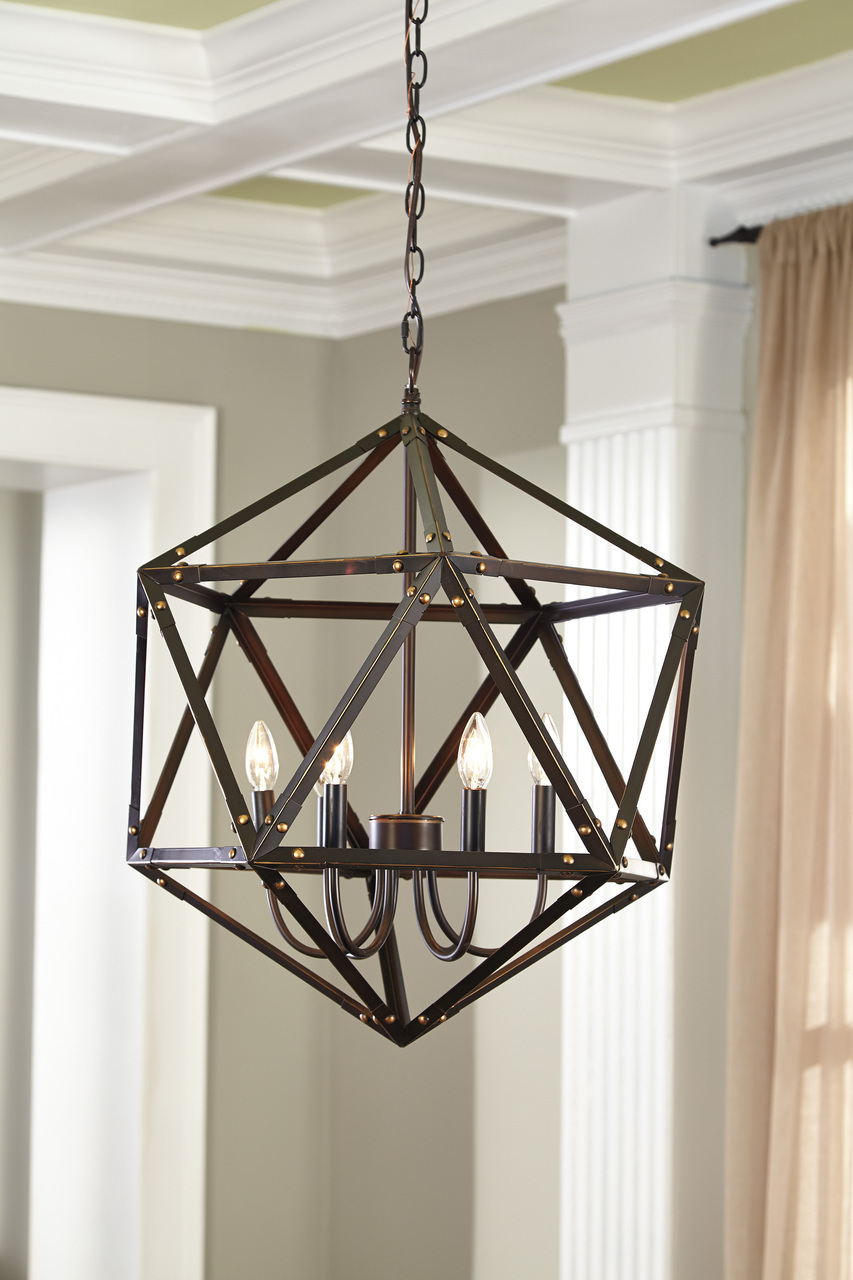 The open-and-airy feel of our Fadri pendant light is a great look for the indoor-outdoor transitional nature of an entryway.
#2 Cater to Your Dining Room Table.
How high? For a standard 8-foot ceiling, chandeliers should hang about 30 inches to 32 inches above the surface of your dining room table. For each additional foot of ceiling height, you can raise the chandelier about 3 inches.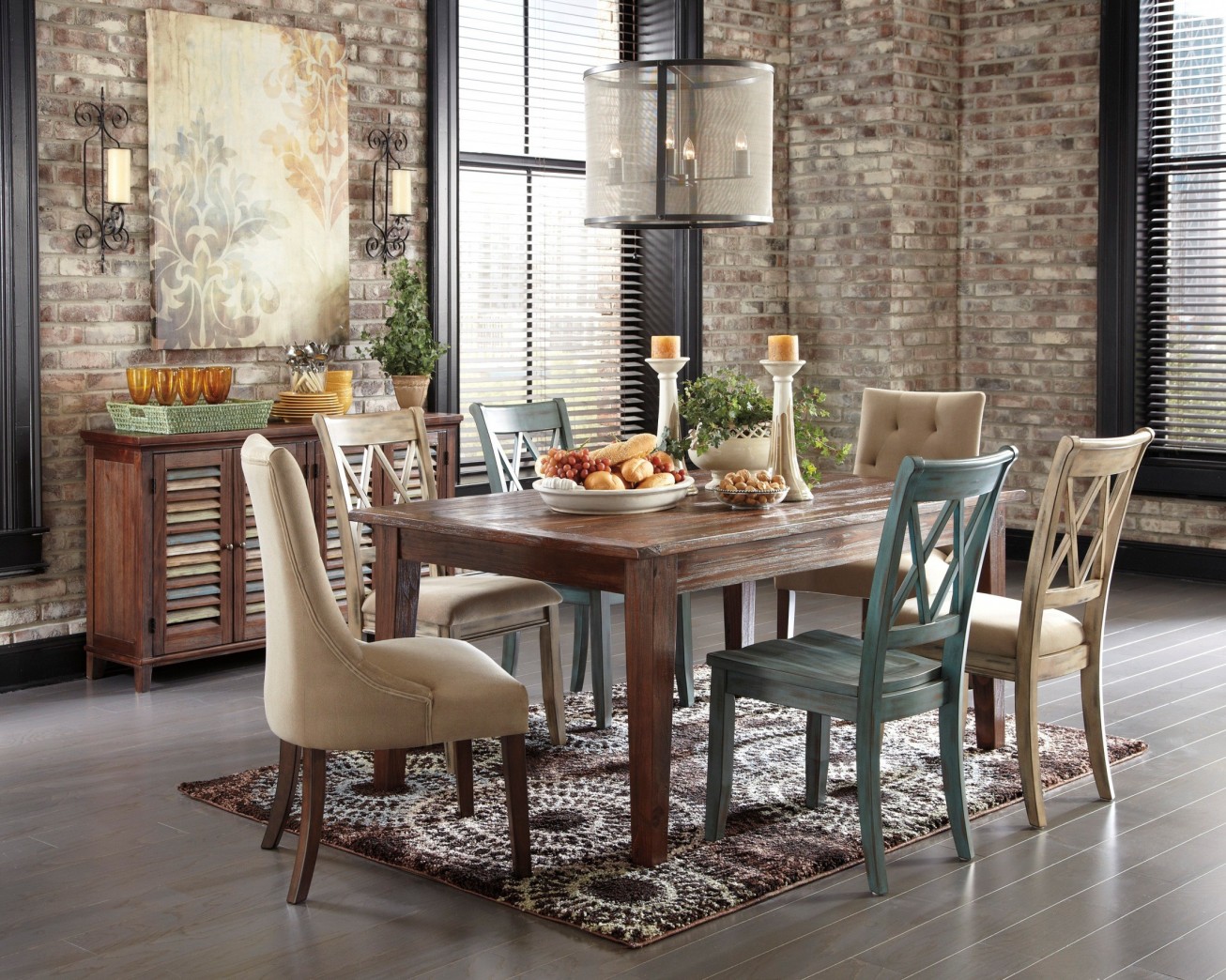 The scale of this translucent drum shade light is nicely proportional to the table. Not too big. Not too small. Just right.
How wide? Though it's not set in stone, here's the general rule: For round/square tables, the diameter of the chandelier should be about 12 inches narrower than the diameter of the table. Rectangular tables tend to offer more leeway.
How much light? Brighter lighting might work for your work space. For the dining room, softer lighting will serve you well. You can set the scene for romance by putting your light fixture on a dimmer switch. Pendants with diffusers are another option.
#3 Be Complementary. Add Continuity.
Matching the shape of your chandelier or pendant light to your dining room table infuses a sense of continuity. If you have a rectangular table, you might consider a long, linear fixture or two flanked lights. Have a round table? Circular drum shades add symmetry. Whatever light fixture you choose, you'll want it to complement your decor and the architectural style of your home. Modern merges with modern. Traditional ties in with traditional.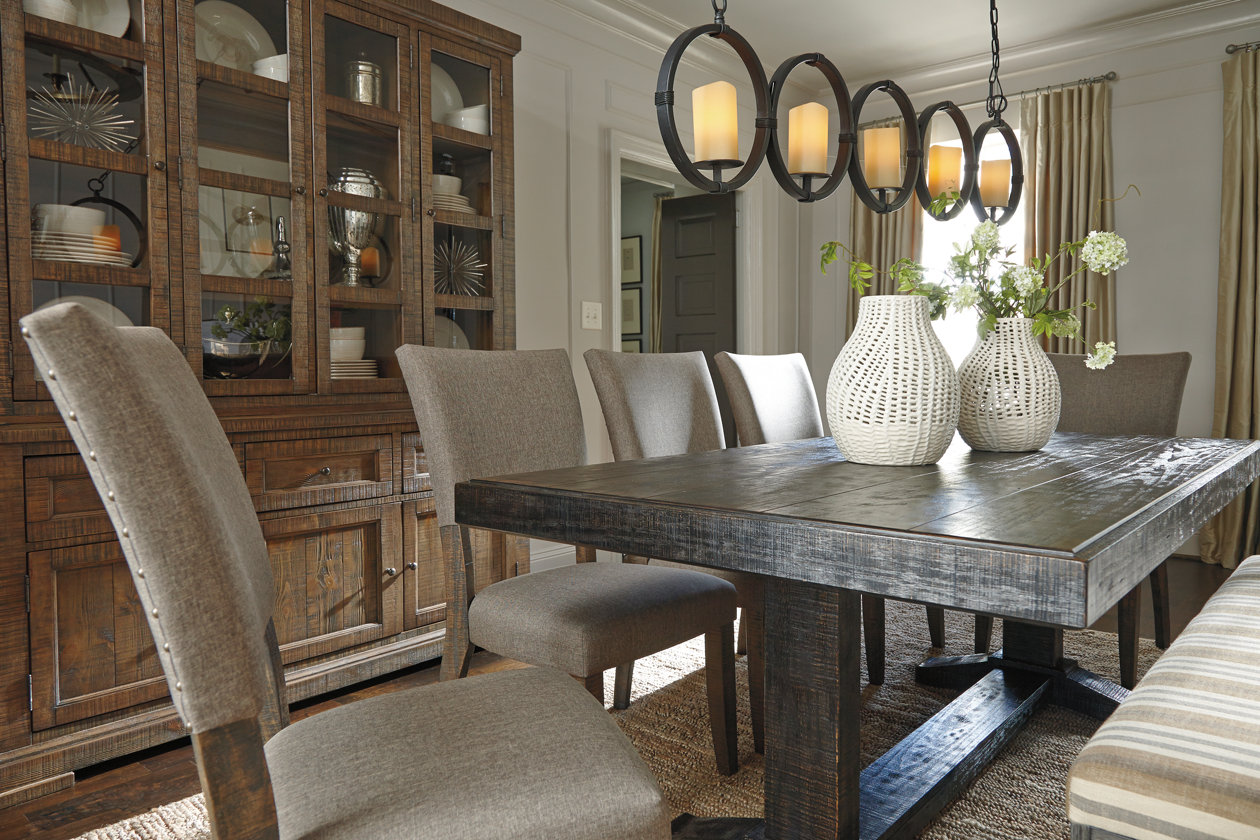 A wide-scale light fixture such as our faux pillar chandelier can truly extend the appeal of a rectangular table or kitchen island.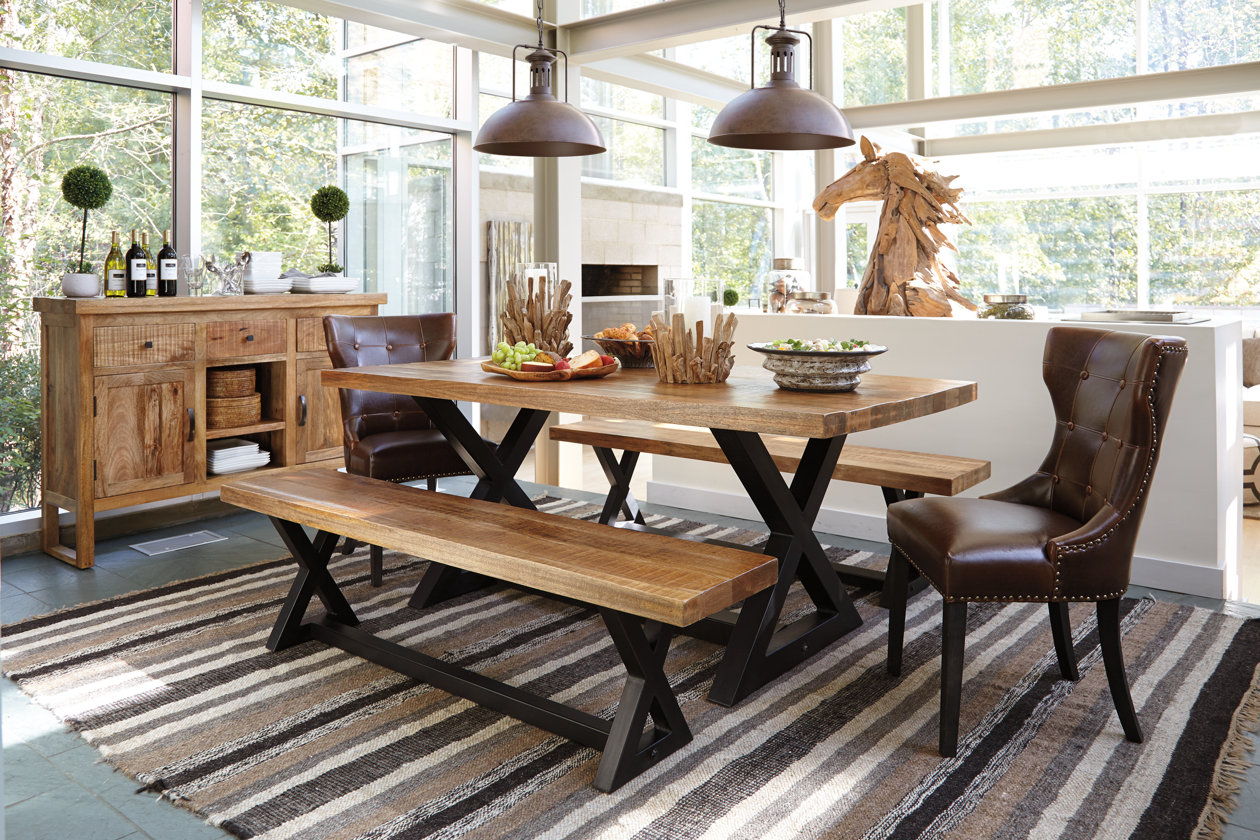 Not one but two Famke pendant lamps flanking the Wesling rectangular table make such a pretty pair.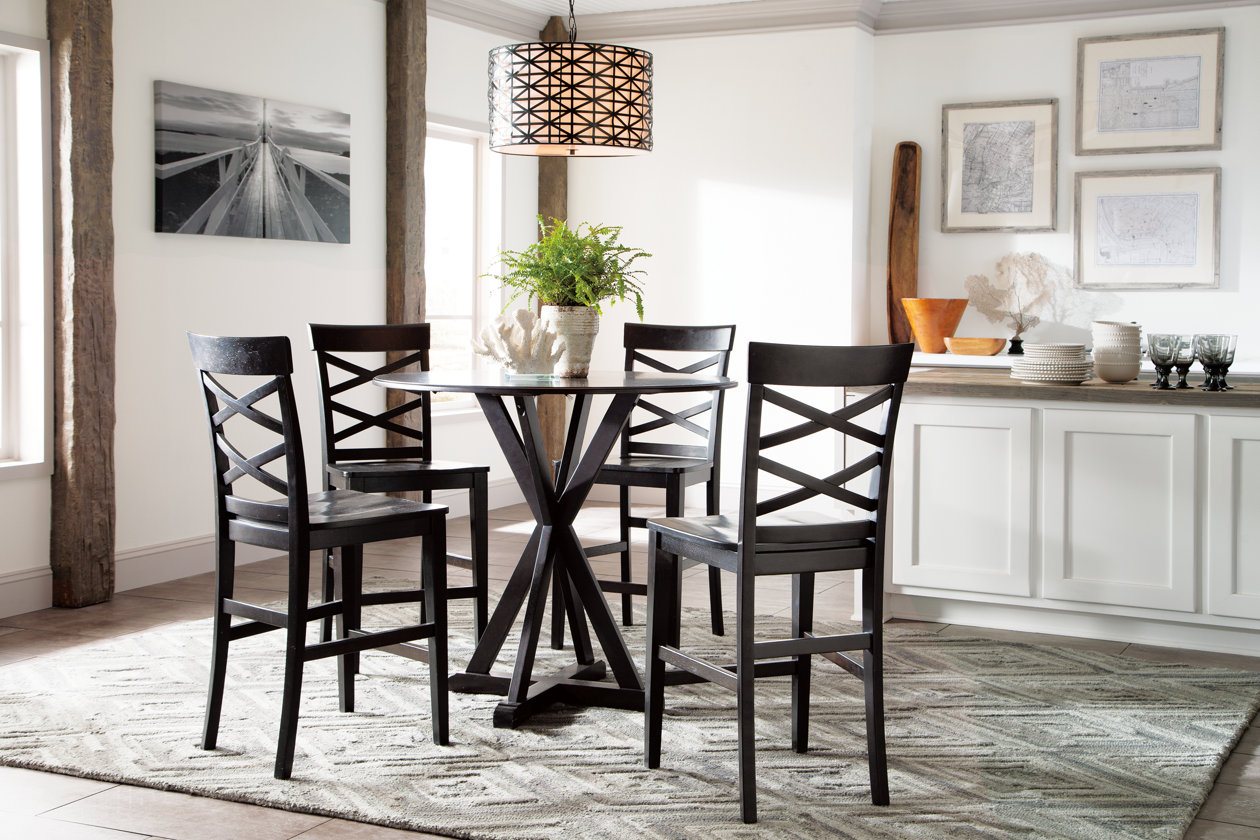 Equipped with a softening diffuser, the striking Damali pendant light is so at home in its modern surroundings. We love how the table and chair's cross-bar element is echoed in the drum design.
#4 Awaken to Bedroom Trends.
Chandeliers and pendant lights are making their way into the bedroom more and more. We love the trend. Incorporating romance and elegance, chandeliers work best in rooms with at least 9-foot ceilings. You're welcome to hang a chandelier in the middle of the ceiling or off center, say over a writing table. For even more drama, hang it over your bed (at a comfortable, unobstructive height over the center or head of the bed). After all, your bed is the centerpiece of the room. Give it the wow factor it's due.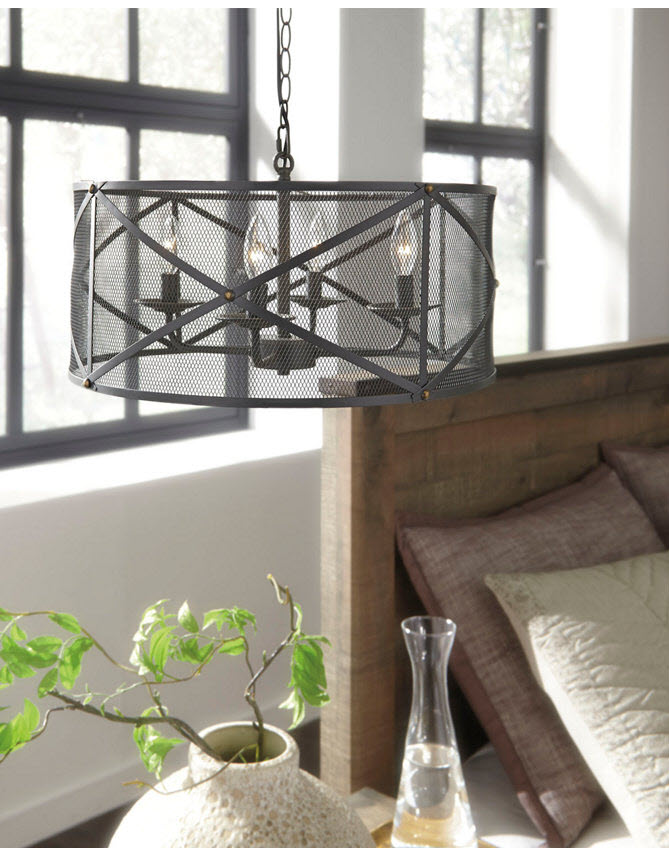 In the bedroom, consider swapping out a space-hogging table lamp for a hanging pendant light. As our wire mesh Jovani pendant light shows…it's a cool, clever way to lighten things up.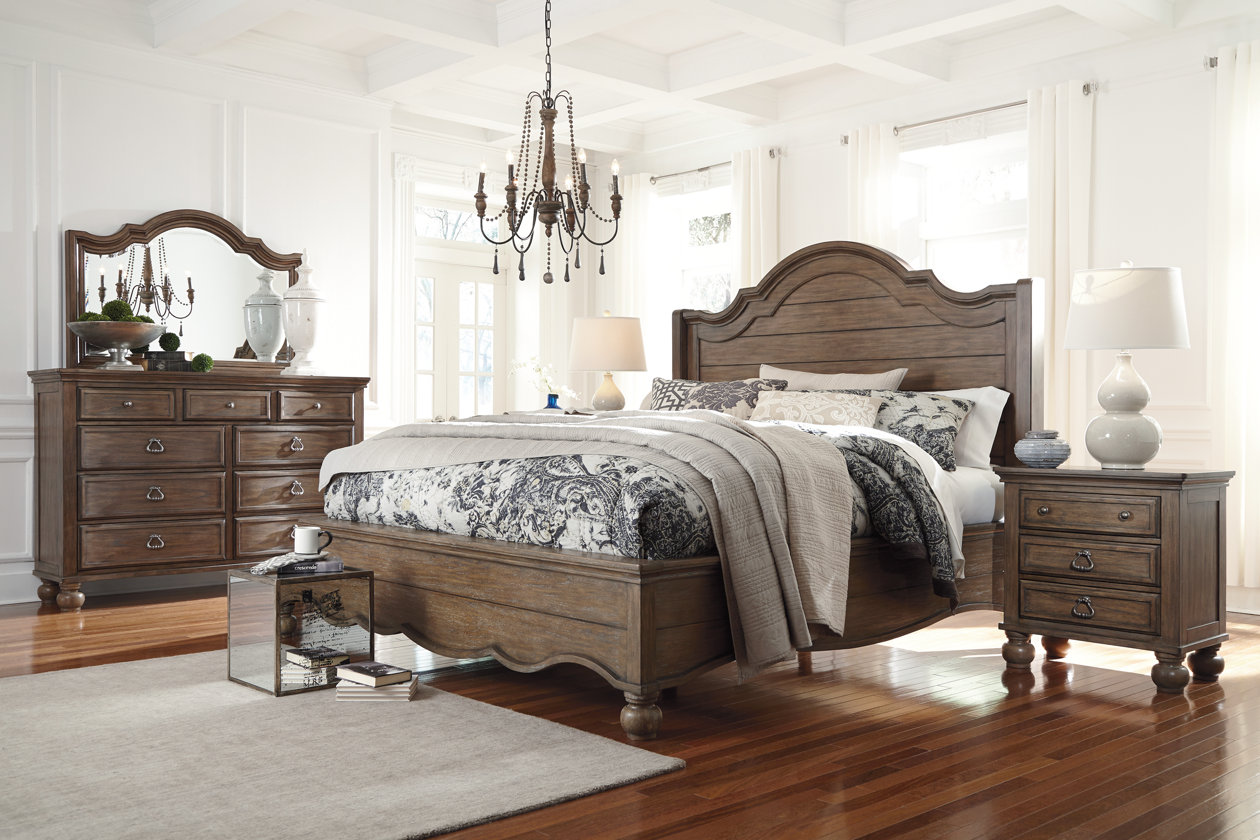 A chandelier dripping with drama—such as our fresh twist on the French chandelier—can transform your bedroom from a place you sleep to an elegant retreat.
Source: blog.ashleyfurniturehomestore.com