I have always dreamed of having a play room, reading nook or, more recently, a mom cave under the stairs in our basement.  Something about it being a bit of a bonus use of otherwise unfinished space makes it more exciting to experiment with.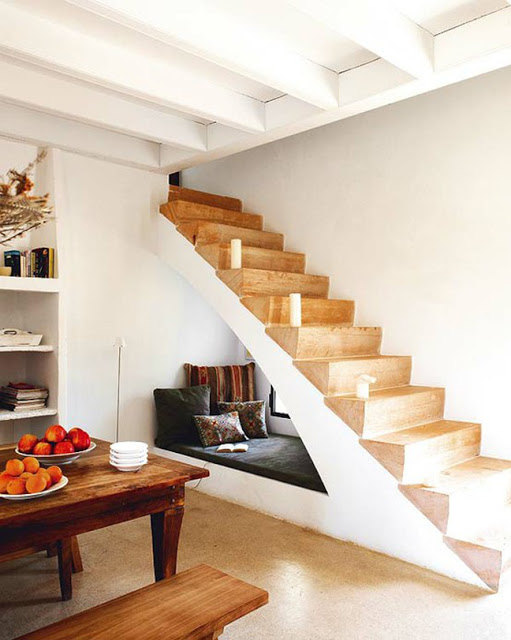 I love that they managed to fit a window into this small space as well. I don't think this would pass building code without a railing.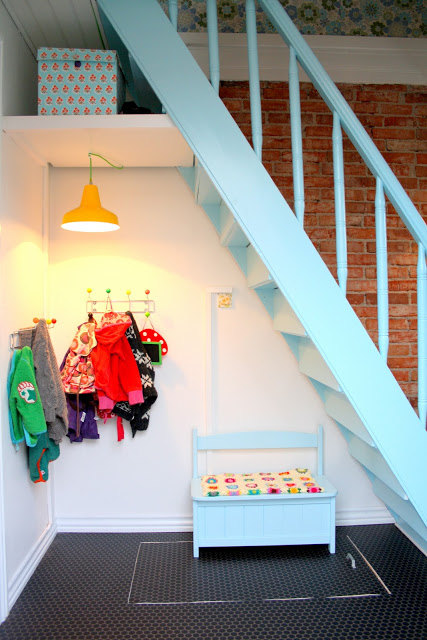 I think this is meant more as a mudroom of sorts, but the bright colors and creative use of space could easily function as a play room too.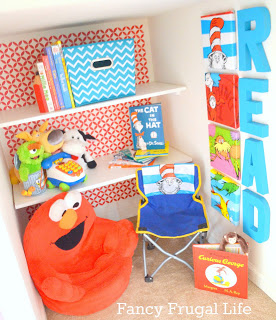 The wallpaper in the back of this playroom bookshelf is so adorable.  I love the colors, bright and fun.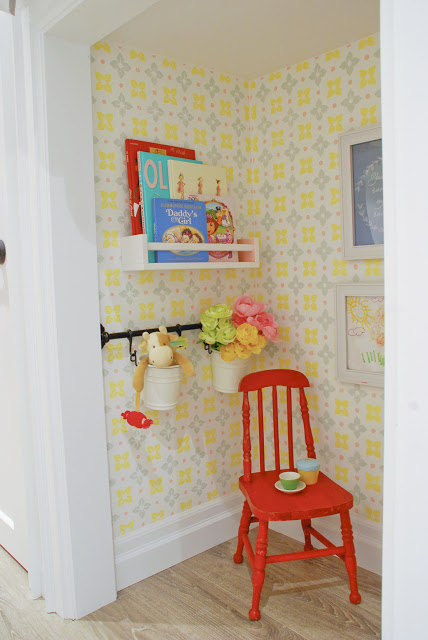 This pattern is adorable as well.  I love the features on the outside (hallway) but I would want there to be a curtain or something to hide the messes that are bound to be in there ALL. THE. TIME.
I am trying to get my husband to build me our sons a play room under the stairs in our basement, but the space is used in the storage room, and we aren't sure if we can give it up.  I am also thinking it would be nice to dedicate that space to a play room, however,  I might want to incorporate a door into the design, so that it can be used as something else as the kids grow up.  Multi Functioning spaces!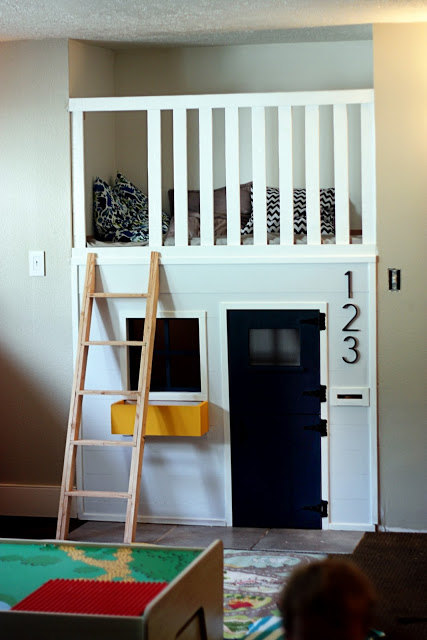 If you are looking for other creative kids spaces, check out this post about play spaces.
Source: http://brooklynberrydesigns.com/