A combination of old and contemporary trends in the design of a dining room creates unique atmosphere, and brings a breath of a fresh air into old reliable classic design, making it even more comfortable. An amazing examples of such dining room designs are presented below. Some designs presented here are created with use of furniture that is commonly used for classic-style interiors.  A little touch of appropriate aesthetic design will give the impression of charm and comfort.
Design That Is Comfortable And Charming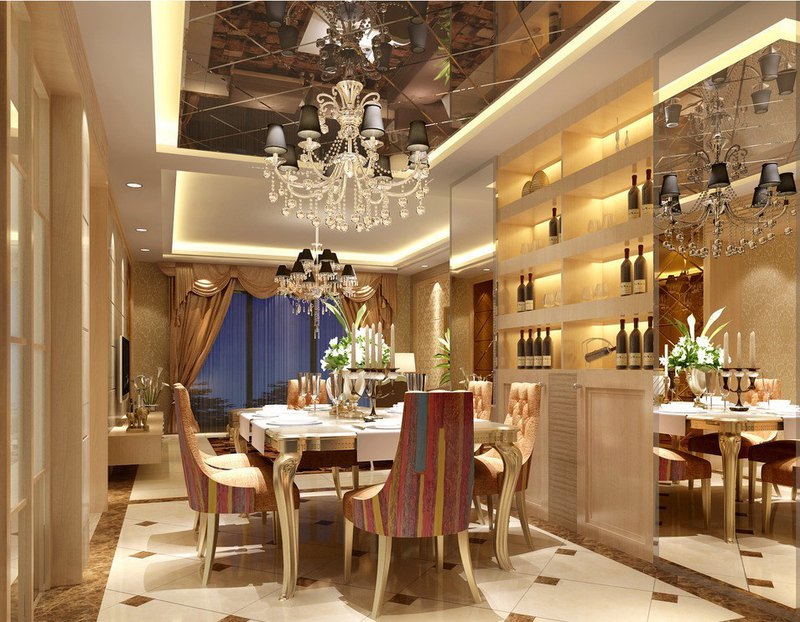 Combination of white and soft dove gray colors in the dining room design allows creating beautiful and relaxing atmosphere as gray takes a neutral place in color line, and the neutral palette helps to concentrate on your inner feelings and thoughts.   Cleverly chosen shades of gray create a refined and elegant style. And you will also see that in some of the examples below use of different shades of grey  will help to create color of accents in the decor. A white color in design  makes the room more spacious originating a relaxed atmosphere.  White colored walls can profitably highlight  pieces of artwork, such as paintings, mounted on the wall. Sometimes the addition of patterned wall will make an accent on the purity of white color.  Wood floors and carpets certainly add a soft touch to the interior. We have put together some examples of family-style dining room design in minimalist, modern, simple style and even some designs for small and cramped rooms.  So the combination of grey and white allows  creating bold, original and unusual  design solutions making at the same time the dining room comfortable, pleasant  and cozy place for family leisure.