Modern interior design is defined by strict, straight lines and minimalist solutions. Modern home decorating ideas are never overdone: designers try their best to use color and material in a stylish way, and to turn even the simplest space into an amazing contemporary haven.
The focus is on functionality and good atmosphere, and those can be achieved with few simple modern decor touches.
How to add modern decor to your home? Let us deal with it:
Keep things minimal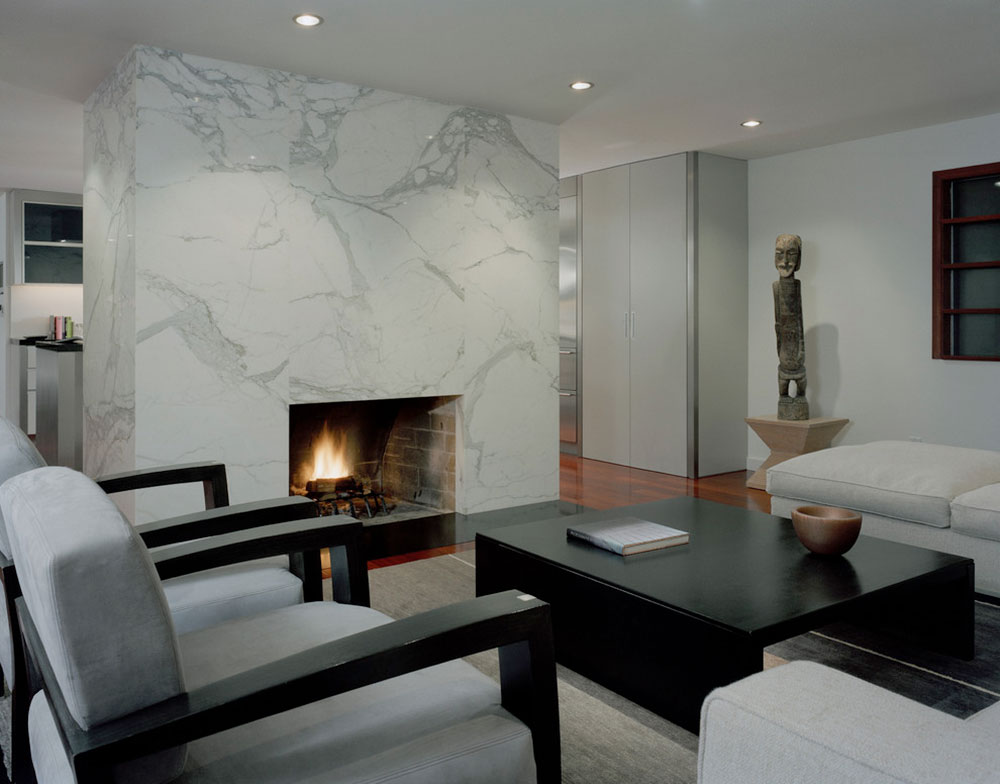 Minimal is the best association for modern. Luckily for us, minimal decor costs less, it is easier to maintain, and it makes us feel more organized.
Regardless of the reasons you have to turn your home into a modern and minimal residual, you need to think of yourself first. Are you a person that likes few, well-organized belongings? Assuming you are, we're moving forward.
Quality comes first
Minimal decor is driven by the 'less is more' slogan, which means that you are supposed to give up on quantity instead of quality.
If you want your place to look minimal, don't compromise on quality: display few well-chosen pieces that will look exceptional, and will add unique appearance to your room.
Black and white schemes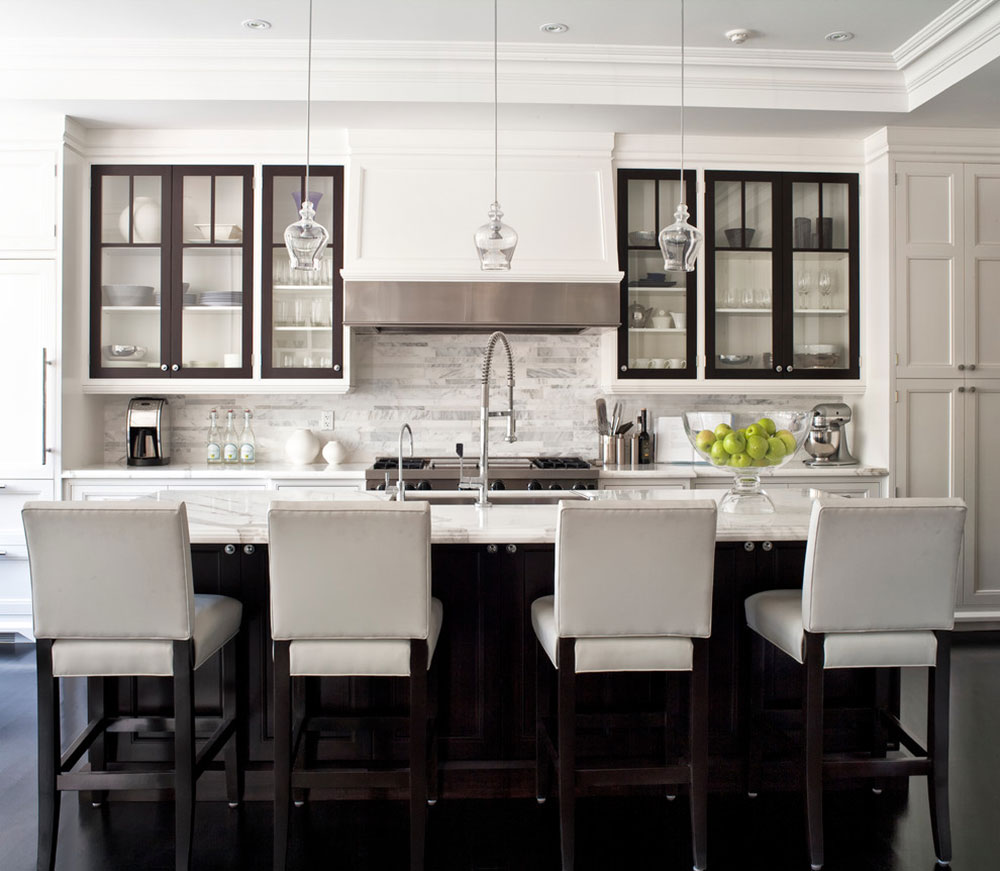 A very recognizable feature of modern interiors is black-and-white contrast. When applying it, you need to balance it properly, and to give white a more prominent role. There should be only few black elements, applied to create depth and visual contrast.
Greenery is compulsory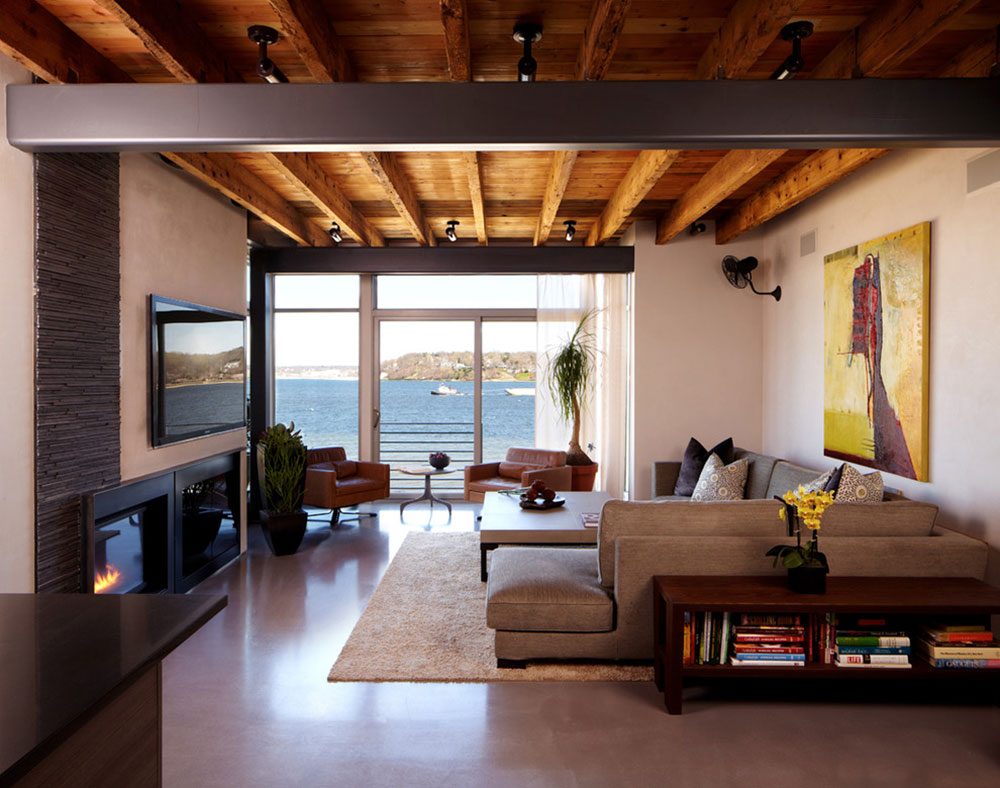 Greenery is a great idea for every space, because it contributes to our health and our positive mood.
If you think you have no conditions to take care of a proper plant, you can go for fake ones to cheer you up with their mere presence. Before making a choice, consider the needs of your pets, and don't buy something that could be toxic to them.
Metallic decor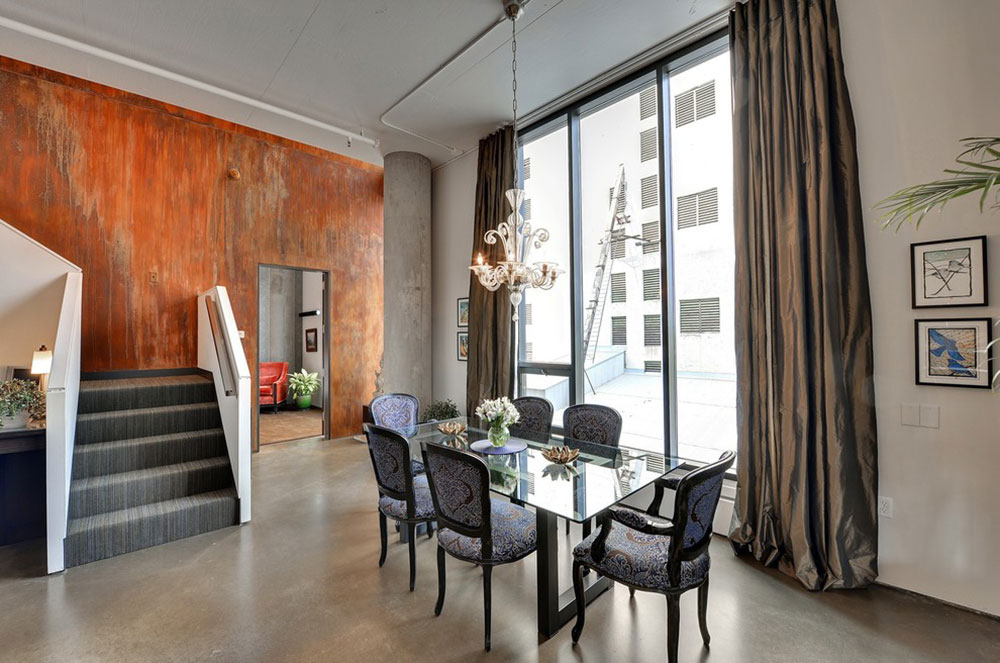 The presence of metallic accessories is very typical in modern homes, in order to achieve huge effects in an apparently empty space.
The best way to go is to use silver, golden, and cooper details, either through small furniture details, or shiny finishes. Choose them wisely, and try not to exaggerate. The results will be amazing.
Use light appropriately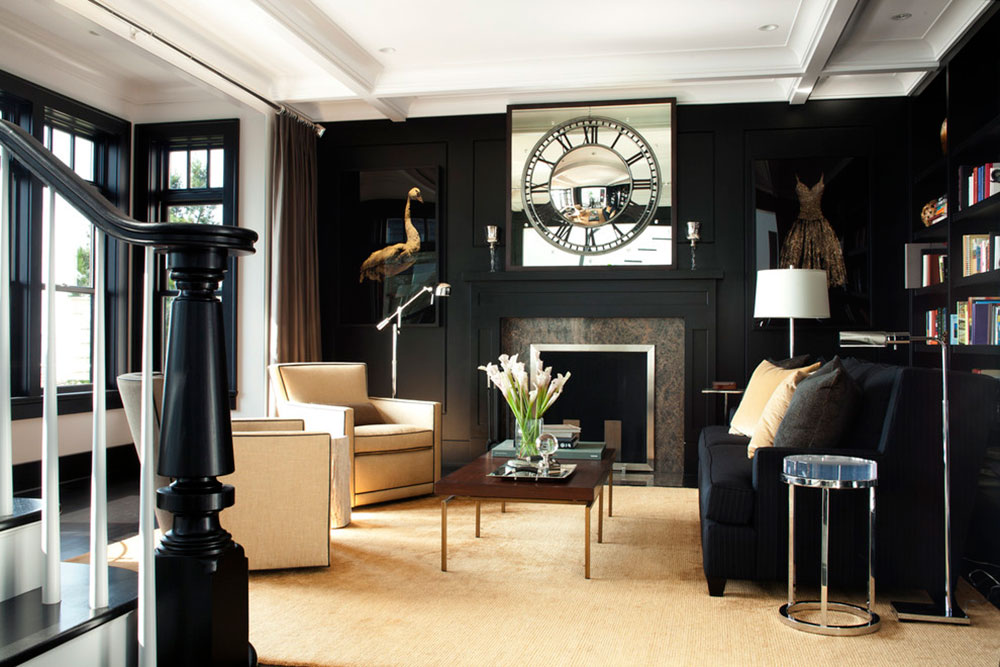 Lighting has a very important role in contemporary interiors, often observed as the key tactic for making a room appear modern. Once again, the market is heaped with creative illuminating solutions, mostly dealing with clean and straight lines.
The most modern solution you could think of is to install track lighting, or to display few floor lamps in the corners. Modern interiors use strong and bold colors that reinforce the metal accessories, or add flow to the colors you've already used in the room.
Long story short, they make a statement! This doesn't mean, however, that traditional lighting choices are not allowed-there are many modern interiors featured with boxy-patterned sconces and long chandeliers.
All it takes is to find something that looks good combined with you interior.
Couches and chairs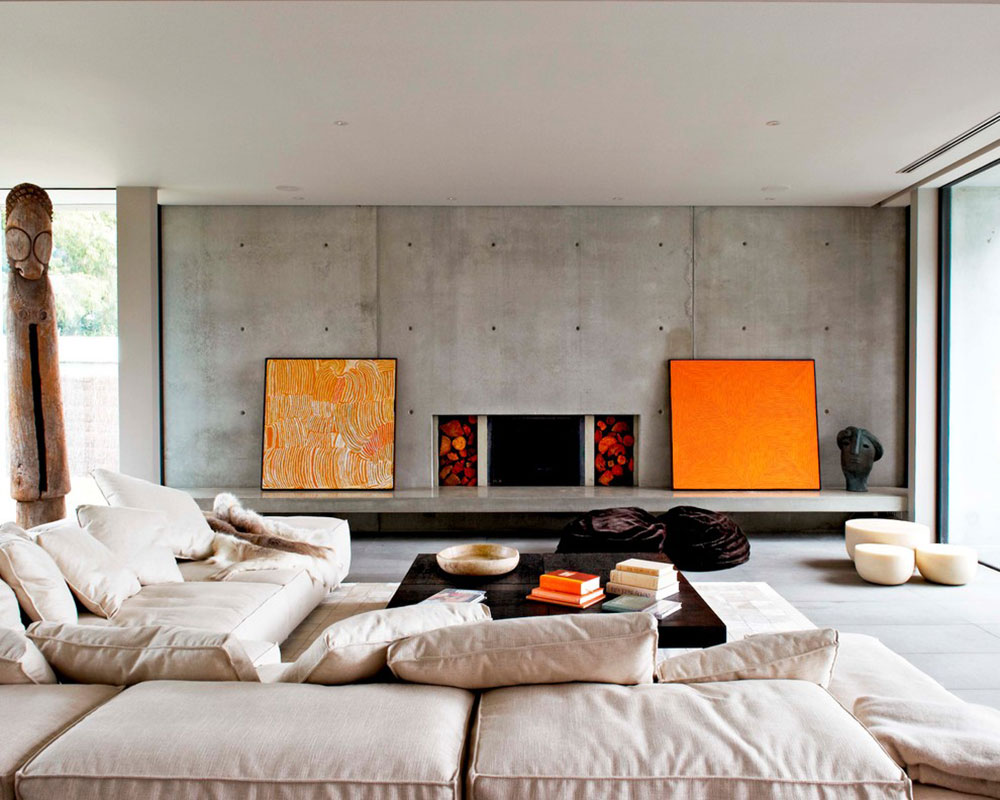 There are two things that define modern furniture: straight, strong lines, and lack of excessive ornamentation. Contemporary homes include nothing but few essential pieces of furniture, usually ones that are large and absolutely necessary.
In terms of chairs and couches, modern designers recommend the so-called 'floating plane' style, meaning that furniture should be simple and sophisticated, made of refined and sleek materials (tweed, micro-fiber, leather, etc).
Once again, include only few pieces, and leave the space as airy and light as possible.
Flooring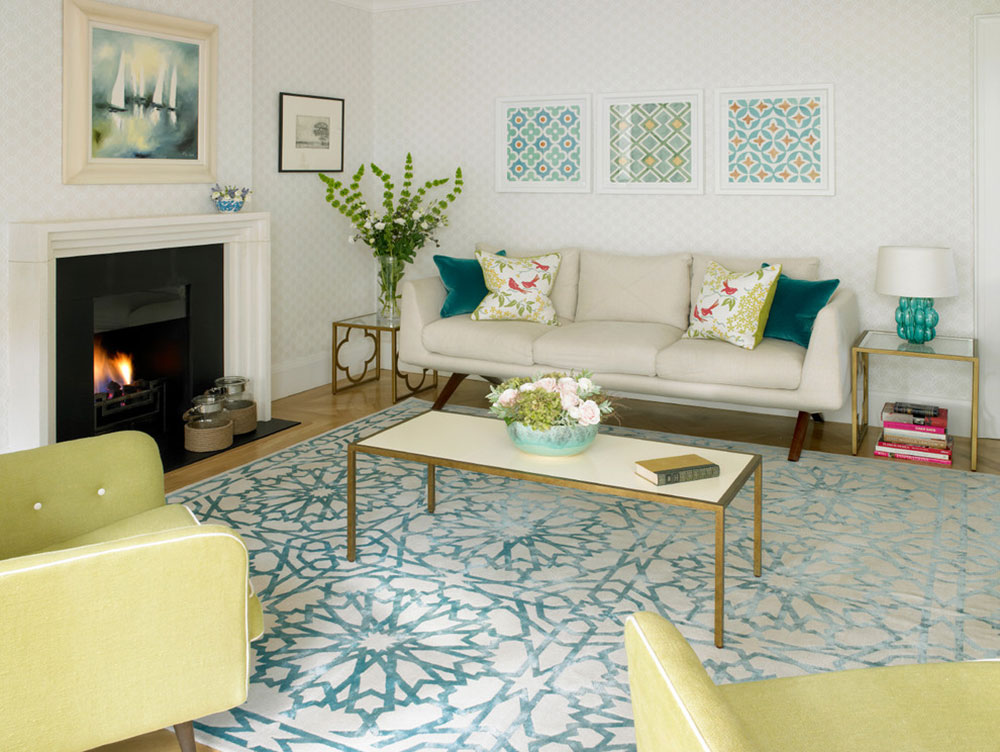 Contemporary floors are supposed to be smooth and bare, made either of wood or shiny tiles. In case you have to use carpets, choose ones with calm colors and simple patterns, or throw few rugs instead.
Large prints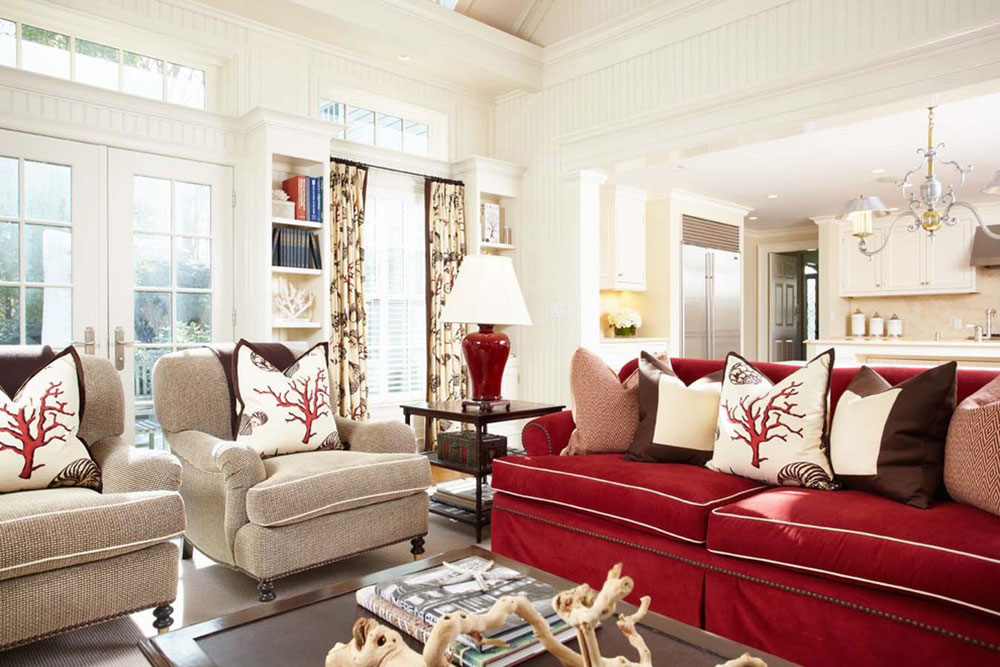 Modern furniture can also be decorated with large prints, especially when it belongs to creative and artistic people who like bold and personalized interiors.
The good side of prints is that you can replace them whenever you think your place needs a new look.
A very funky solution is geometric patterns, but you don't have to go that far: instead, you can opt for calmer solution-stripes, floral, or similar patterns. In fact, you can use everything that gives your space the character you want it to have.
Windowing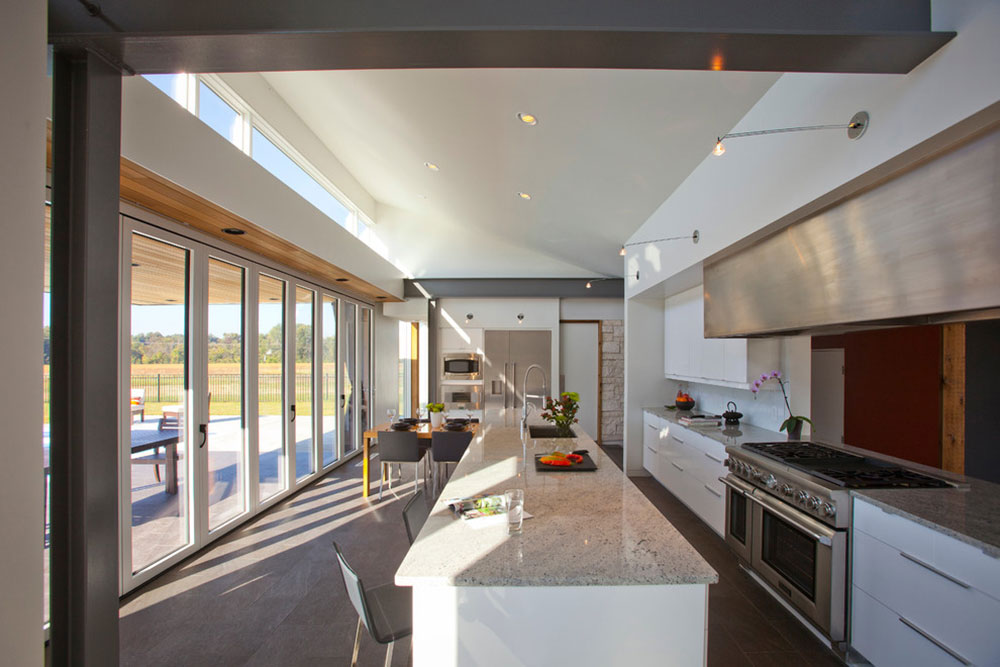 Sticking to the idea that light is essential in modern interiors, we advise you to go for large and open windows without heavy blinds and drapery.
The lighter, the better! Puffy curtains are simply too ornamental and they don't fit the minimalist idea of keeping space light and airy.
This counts for furniture too-you have to look for bright and minimal pieces that won't 'suffocate' the light coming inside.
The importance of texture
Having in mind that there are not so many elements to experiment with, you have to use textures in a way that will make you place interesting and attractive.
You can use all sorts of natural materials (granite, marble, stone, faux fur, etc), or a modern, shiny texture to make the place look more elegant.
The more textures you apply the better, but you have to know how to mix them. In case you're not sure, we recommend you to ask for professional help, or to check one of the many helpful guides available online.
Consider international texture solutions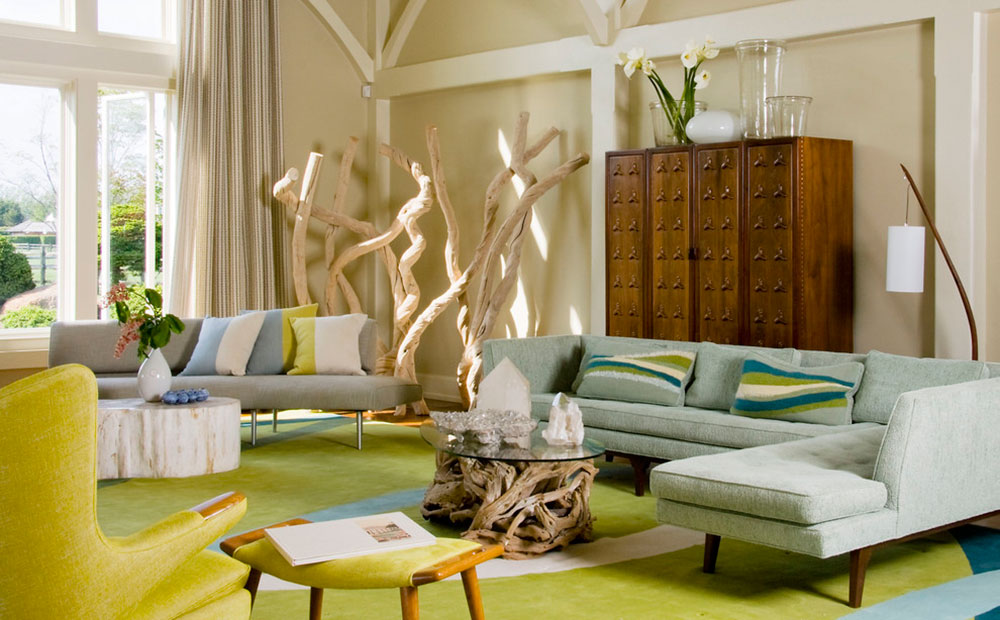 Contemporary décor is not all about straight lines and neutral walls. In fact, you can use your modern interior to share favorite travel moments, by applying international accessories as the hallmarks of your contemporary home.
You can place your favorite Turkish rug, Ethiopian mesob, or a Chinese Chippendale. In case you find this type of accessorizing too expensive, you can purchase simpler, culture-inspired motifs that match your furniture.
The effect will be the same.
Tables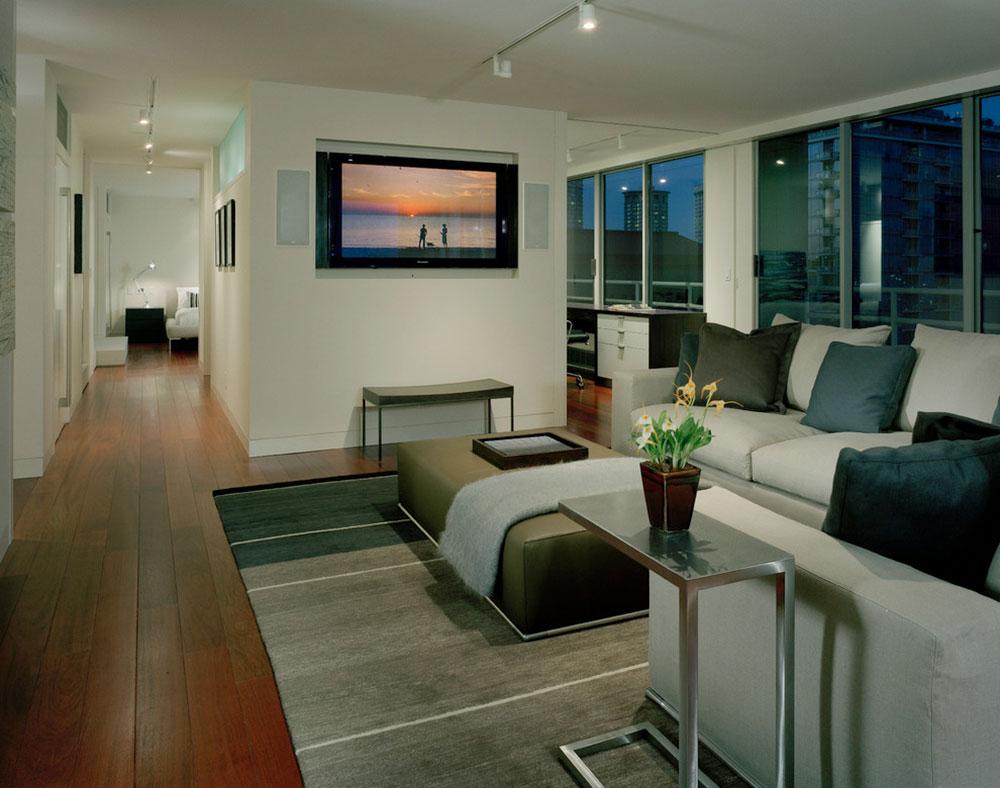 Tables follow the same pattern of couches and chairs-they are recognized by sharp horizontal lines and refined use of materials like wood, glass, and metal.
Clean-shaped tables combined with accent accessories (comfy ottomans, for instance) are great for cozy rooms, but you can also opt for industrial looks by simply adding a couple of shiny and reflective accessories.
Have in mind that modern cocktail tables are lower than the traditional ones, and the purpose is to emphasize simplicity and minimalism.
Focal red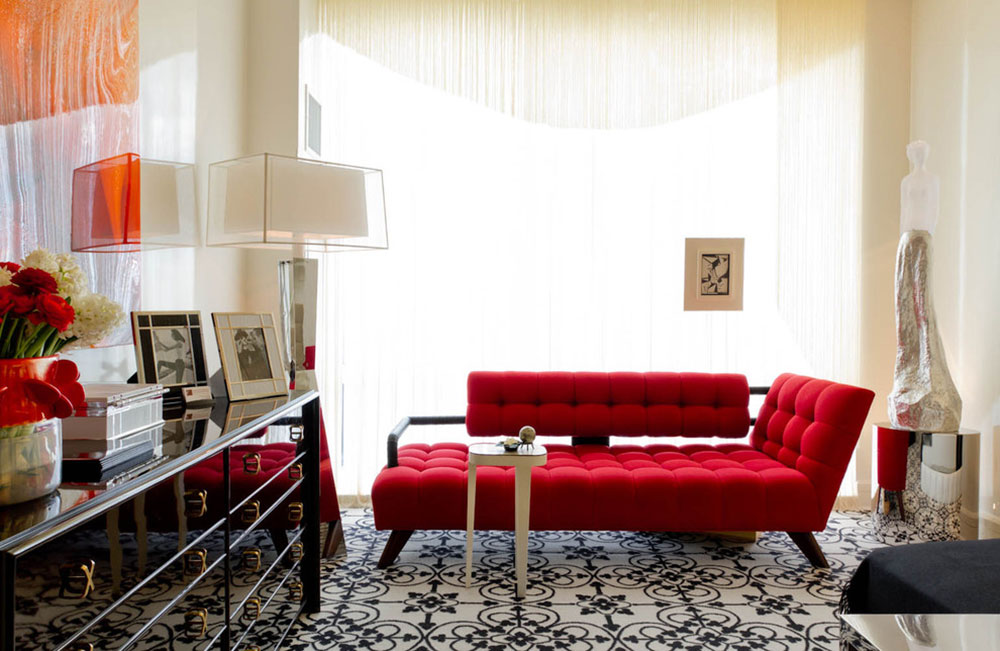 Red is probably the only warm color that is common in modern interiors, both for the walls and the furniture. The best way to combine it is to use it with black-and-white schemes, a good choice for private and public spaces.
Decorate with your favorite art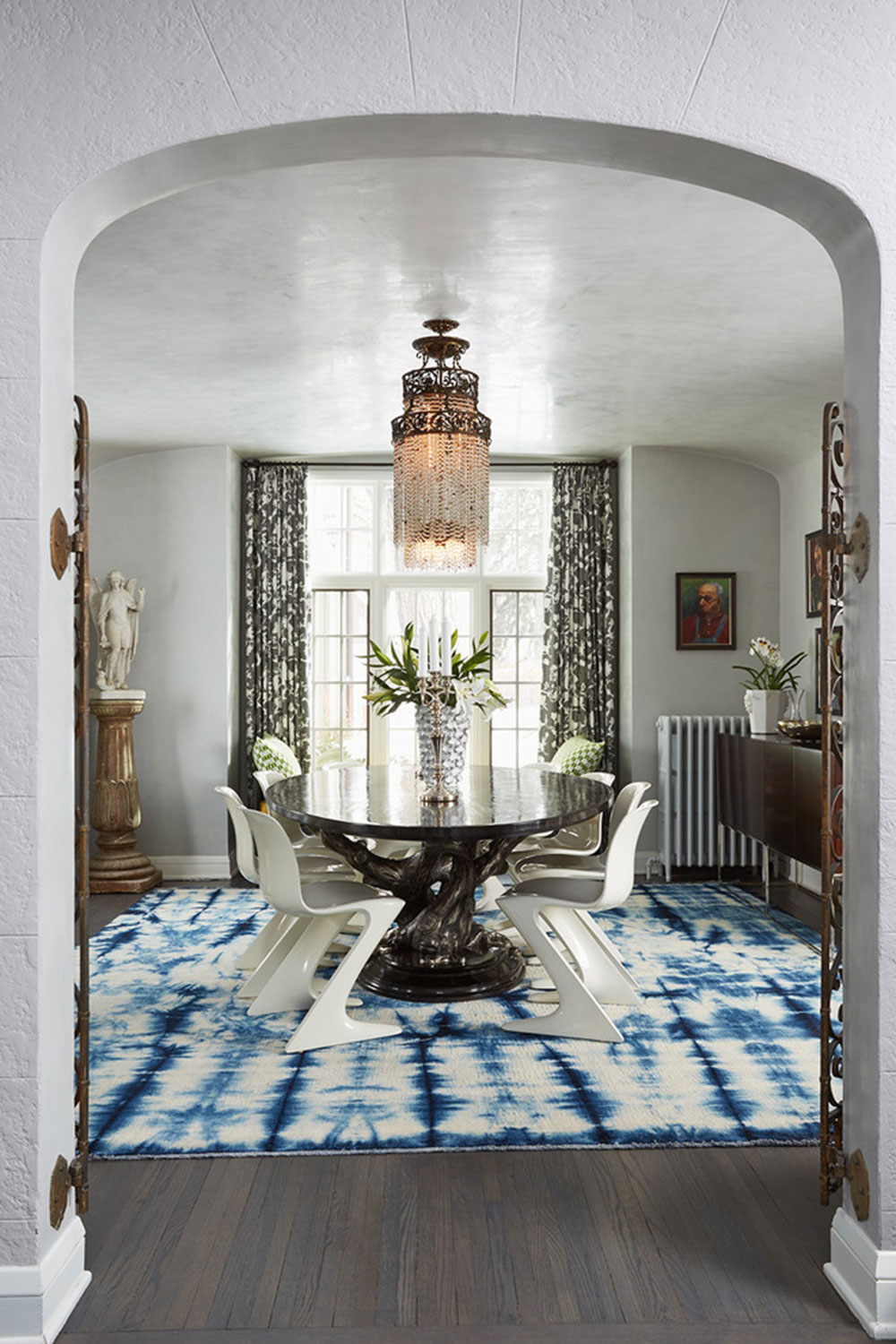 Art is a good way to make your place personal, and to show people what you really like. You can express your artistic side on feature walls, or simply by hanging few favorite pieces in strategic places.
Modern bedrooms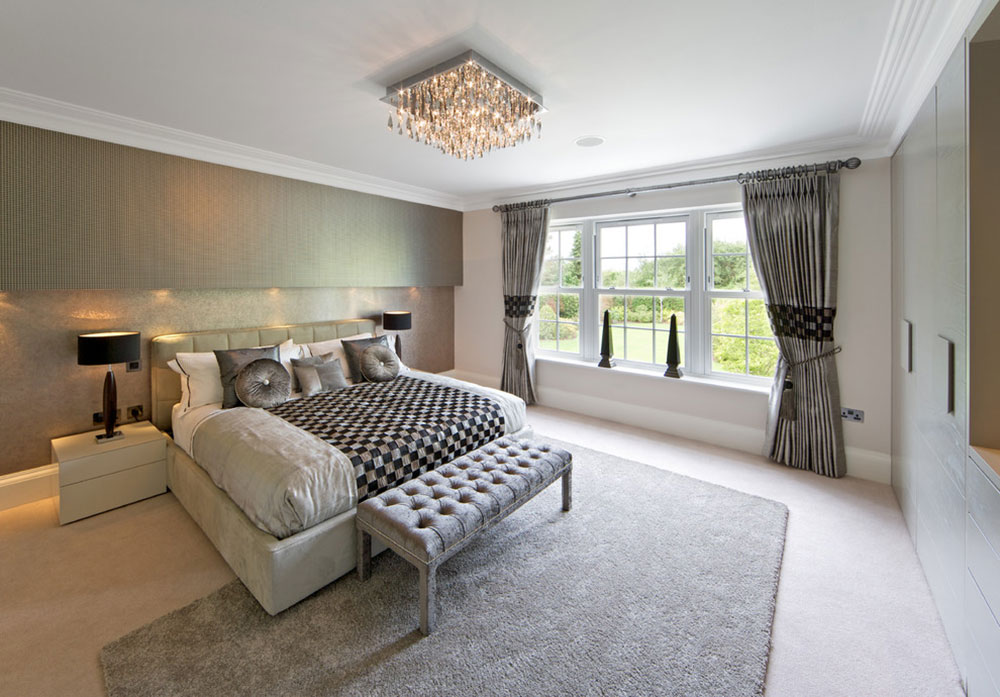 You should go for platform beds with solid horizontal planes, and a couple of simple nightstands. The bed should obviously be the focal point in the room, and all other pieces should emphasize its importance.
A good way to trick the eyes is to use cantilevered beds with modern decor's favorite simple lines, positioned to look like artistry details.
Even if you have the simplest bed, you can make it look amazing with interesting bedding prints and colorful pillows. The colors should be deep and neutral, instead of bright and loud ones.
Source: impressiveinteriordesign.com