Metal Wall Sculpture – Unusual And Modern Ideas.
Decorating and styling the living room is always the biggest challenge, since this is the room that is on display for visitors who come in our homes. That's why we need to pay some extra attention if we like to make a statement and to leave a mark with our living room appearance. And because it's all in the details, investing in statement decorative pieces is a must. Today we are going to give you an idea of a remarkable decorative element, that is a metal wall sculpture. No matter the design, will always look exceptional and will give your wall character and style. It will fit into almost any kind of setting, embellishing it and adding to its charm and statement. So do not hesitate, but take a look at the ideas that we collected for you, in order to get inspired and getting yourself a statement metal wall sculpture for your own living room. Read on and enjoy!
Oriental Blossoms Metall Wall Sculpture Design.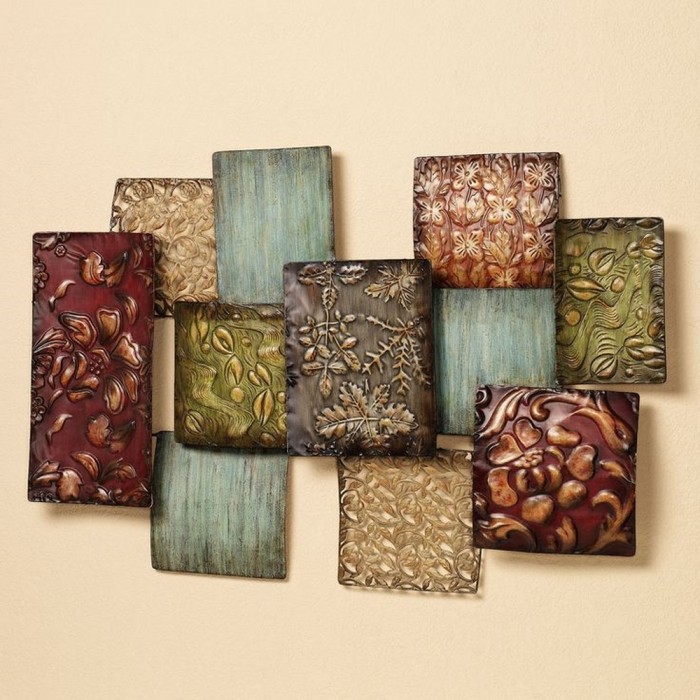 Image Source: Touch of Class
These lovely metallic pieces, brought together in a sculpture,  complemented with distinctive shades and golden shine, will definitely bring charm and grace to your living room. Their impeccable oriental flower pattern radiate with character and style that is impossible to ignore.
Great Zebras Metal Wall Sculpture.
Image Source: Addoway
This four zebras are so interesting and dynamic, that this metallic wall sculpt almost looks real. It will bring a wild touch in any living room setting and will definitely contribute to a more lively and vivacious appeal of the spot.
Modern Blue Metal Styling.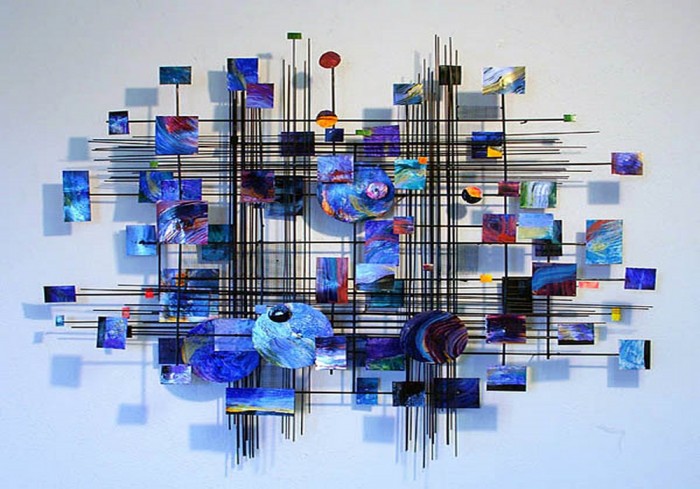 Image Source: Crystal Fox
This super modern and futuristic structure is rather impressive and stunning. Parallel vertical and horizontal lines are decorated with blue accents for a magnificent outlook of a decorative piece on the wall as an end result.
Starburst Metal Sculpture.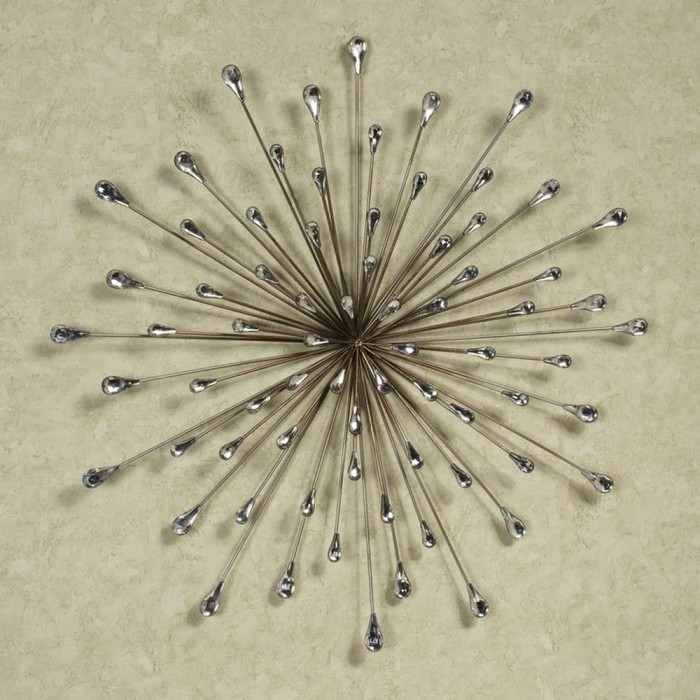 Image Source: Pinterest
This simple, yet striking metallic side sculpt imitates starburst, and looks absolutely adorable and lovely. With its delicate decision will add charm and allure to any kind of living room setting.
Colorful Styling.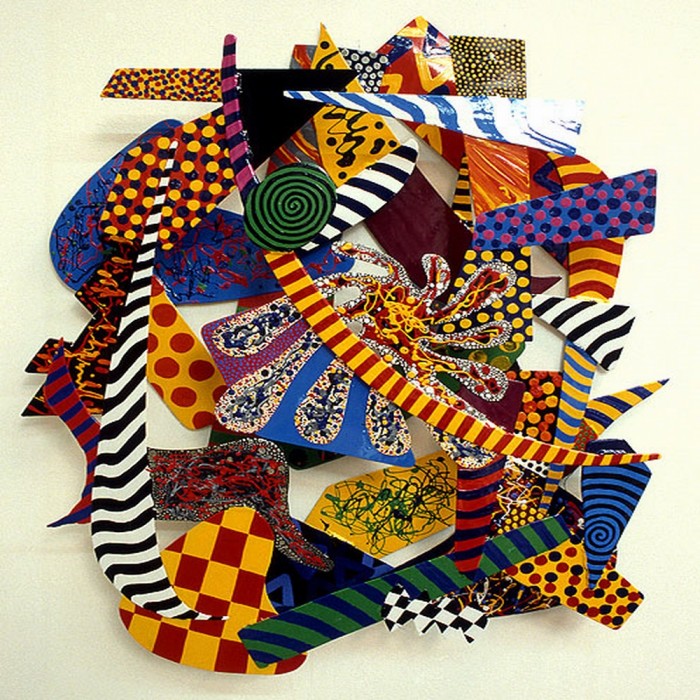 Image Source: Neatorama
This lively and very colorful sculpt by the artist Bruce Gray, called Nebula, is an extraordinary piece of abstract art, that makes such a statement and brings an extraordinary twist on a wall.
Musical Styling.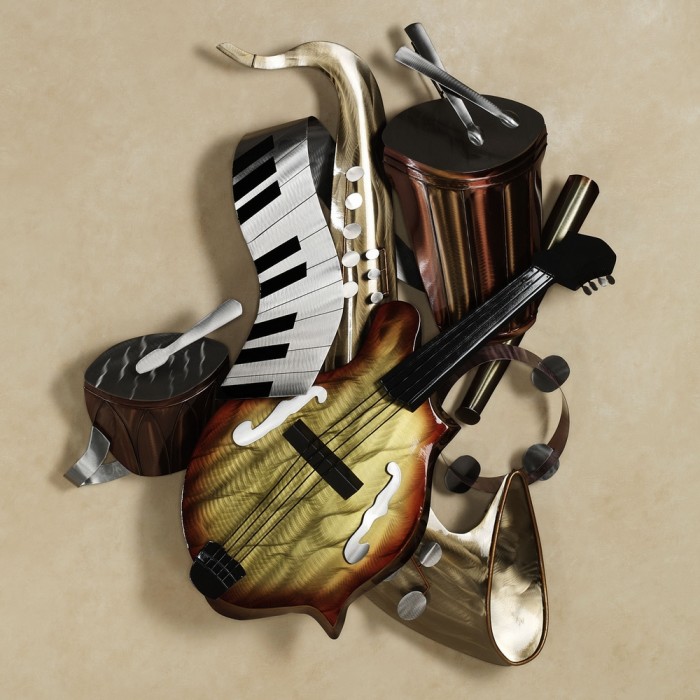 Image Source: Gallery Hip
This music inspired sculpt made out of twisted musical instruments looks so distinctive and super appealing. Its peculiar design will be a real delish for any music or art lover.
Circle Metallic Construction.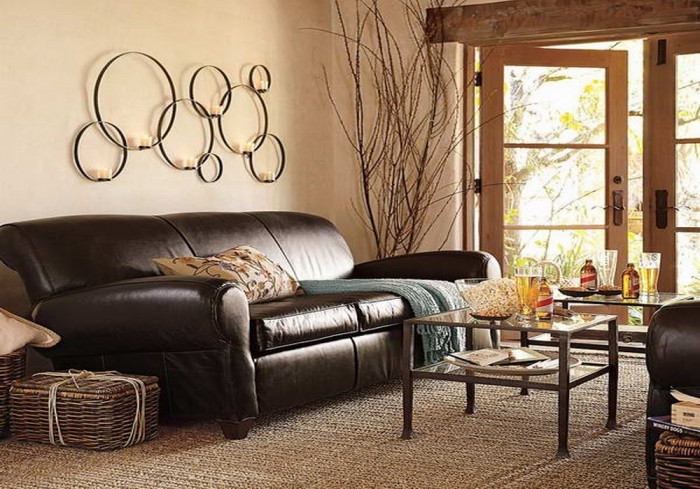 Image Source: Giesen Design
The simple connected plain metal circles create a wonderful decorative wall sculpture, which is additionally accentuated by the beige candles incorporated into the design. This decorative piece perfectly fits this calm, neutral and lovely setting.
Bee in a Honeycomb Sculpt Design.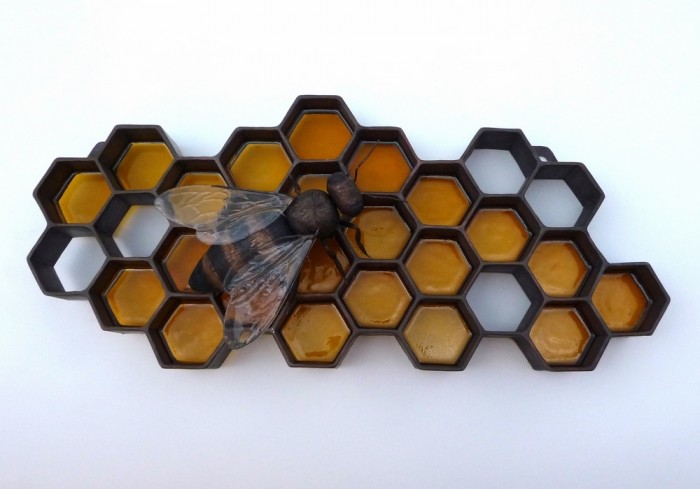 Image Source: Maronpot
This super unique and one of a kind sculpture displays a bee in a honeycomb, and it so creative and lovely that is melting our hearts. This shows the delicate beauty of nature caught on a metallic piece and placed on your living room side.
Delicate Metallic Design.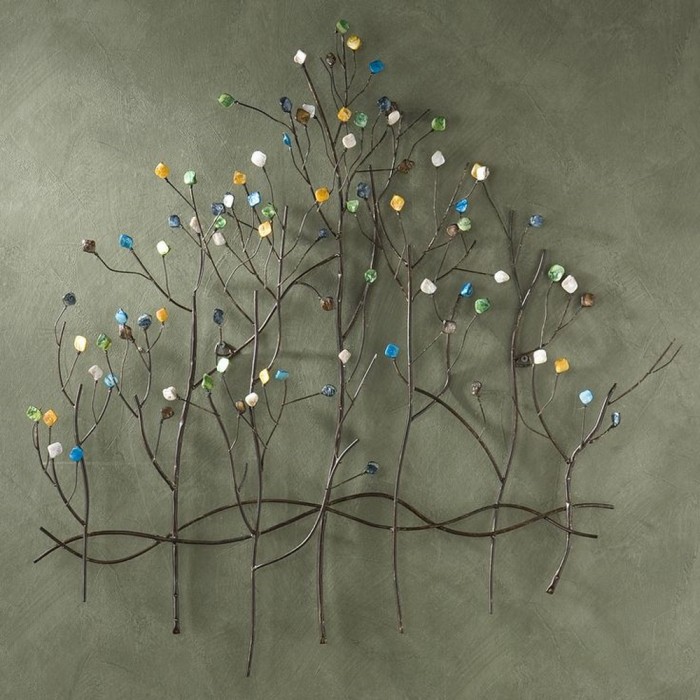 Image Source: Goedeckers
The delicate design of this sculpt make it look very discreet, but at the same time pretty alluring. The colorful moments add to the appeal of the piece, making it look gorgeous on any kind of living room setting.
Bookcase Metal Wall Sculpture Design.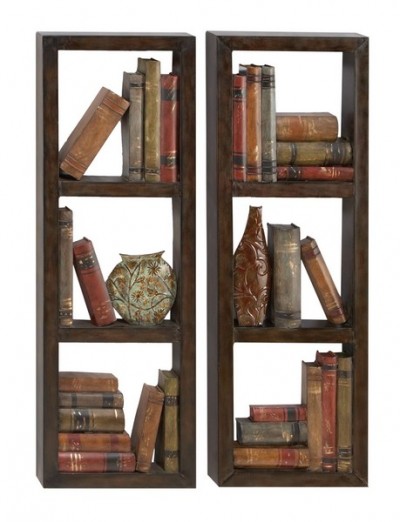 Image Source: Real Home Furnishings
This unique metal wall sculpture displays old bookcase fulfilled with books. Its distinctive, one of a kind design stuns with its warmth and character, and brings a vintage charm to your living room wall. This would make a tremendous gift for a passionate book lover.
Source: rilane.com