Unless you yourself are part of the 1%, it's hard to not be at least a little curious about how those lucky people live. And perhaps nothing is quite so intriguing as where they might lay their heads down each night. The luxury bedrooms featured in this post are the height of indulgence from sumptuous bedding to glorious bedroom chandeliers, they offer us a glimpse into the world that always seems just out of reach.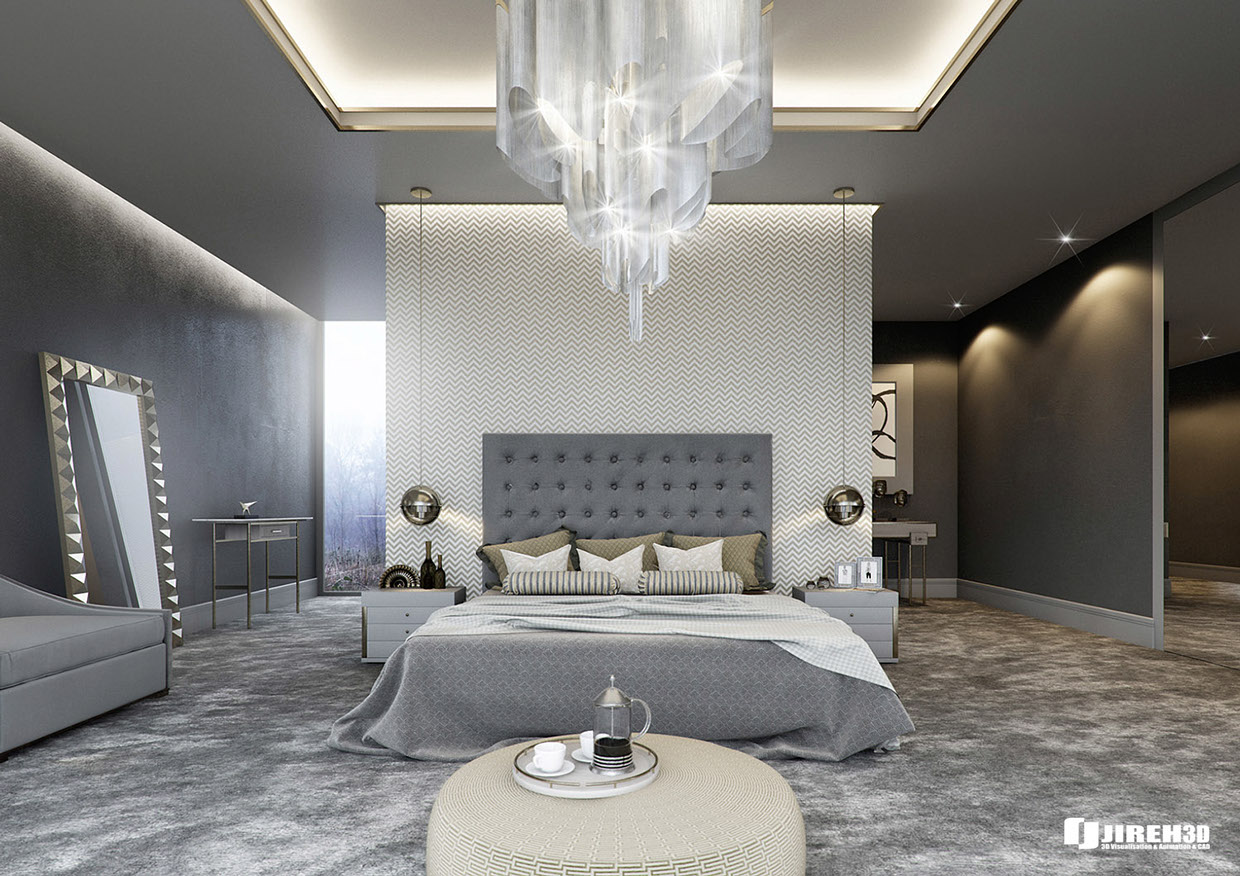 The first bedroom here, designed by Mauritz Snyman, uses soft and soothing grays and silvers to create a sparkling, luxurious feel. From an ultramodern chandelier that dangles over the bed to a plush silvery gray carpet that practically begs for your bare feet, waking up in this bedroom would be like waking up inside a warm storm cloud.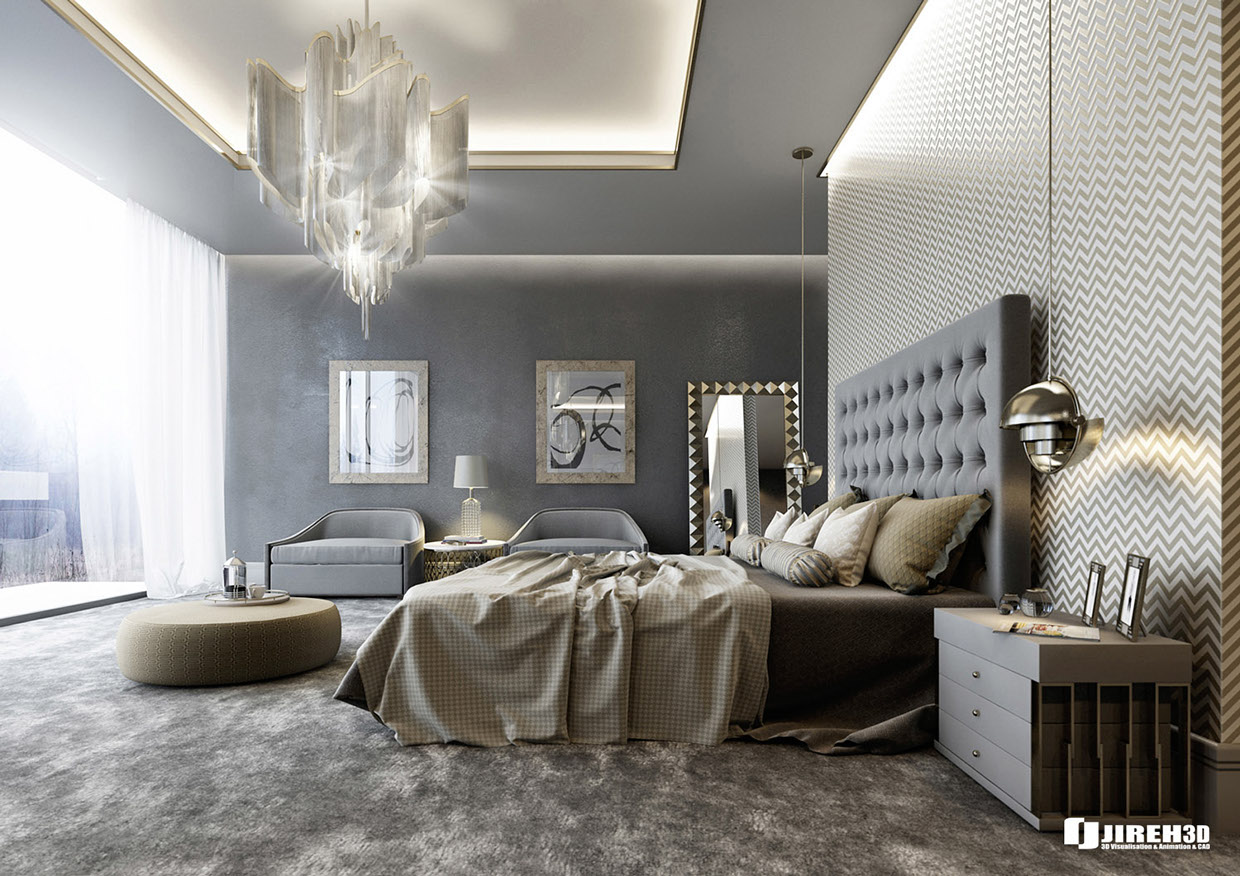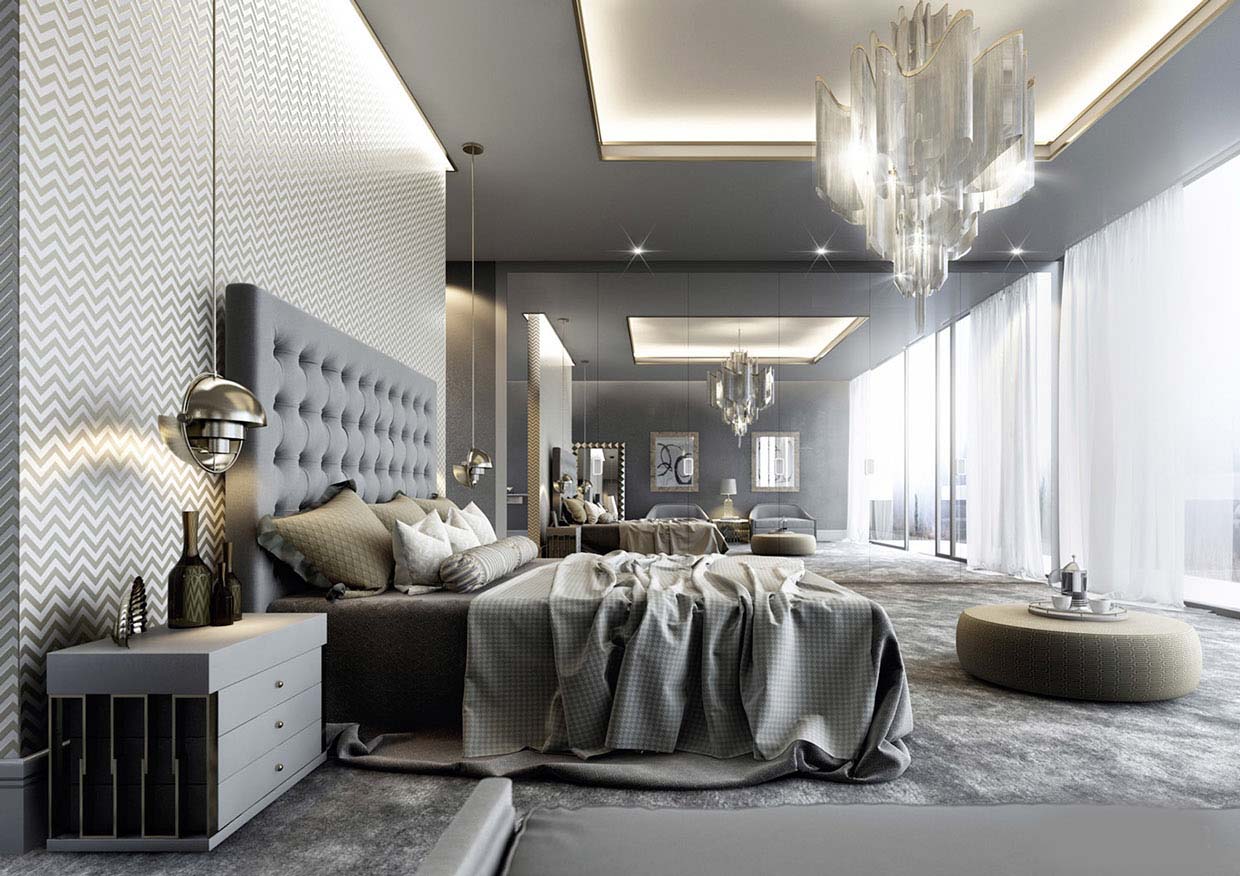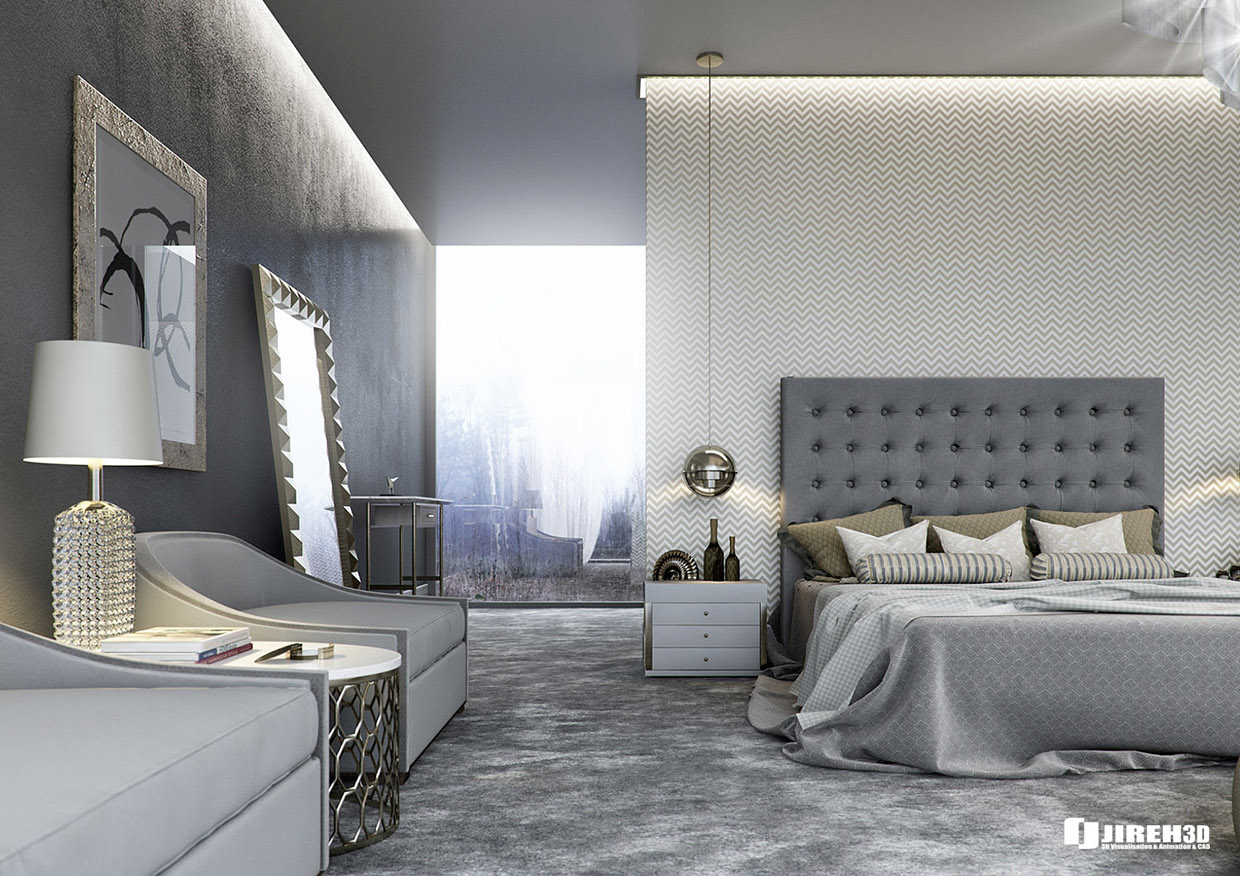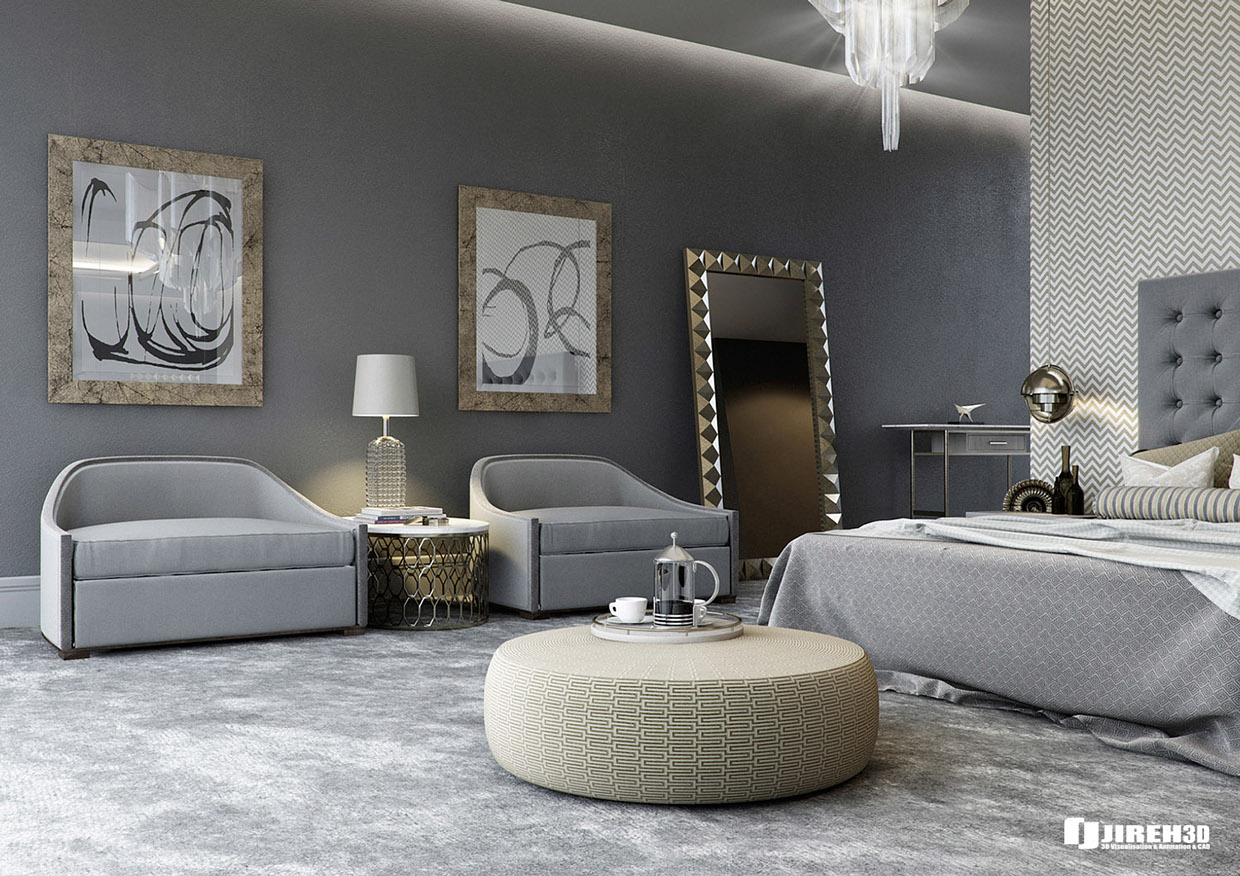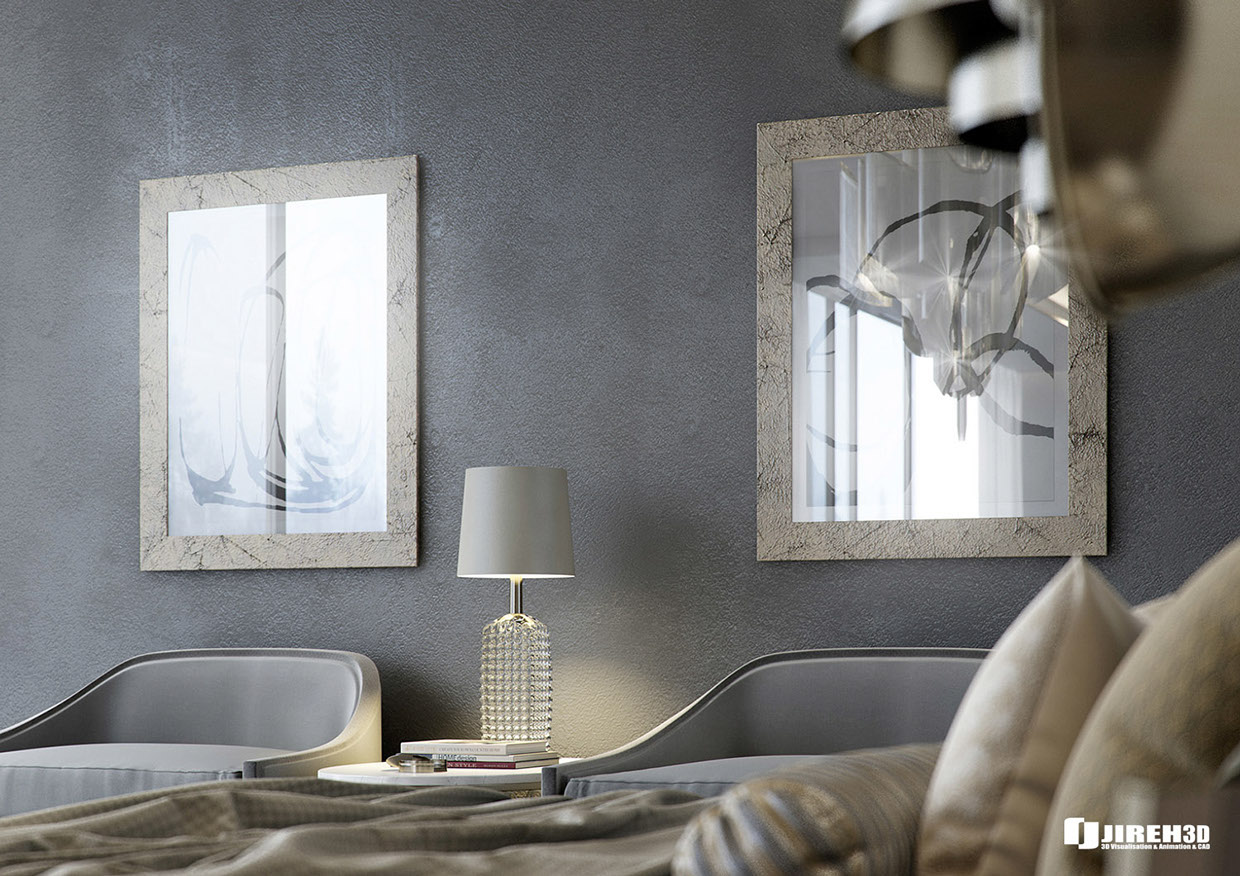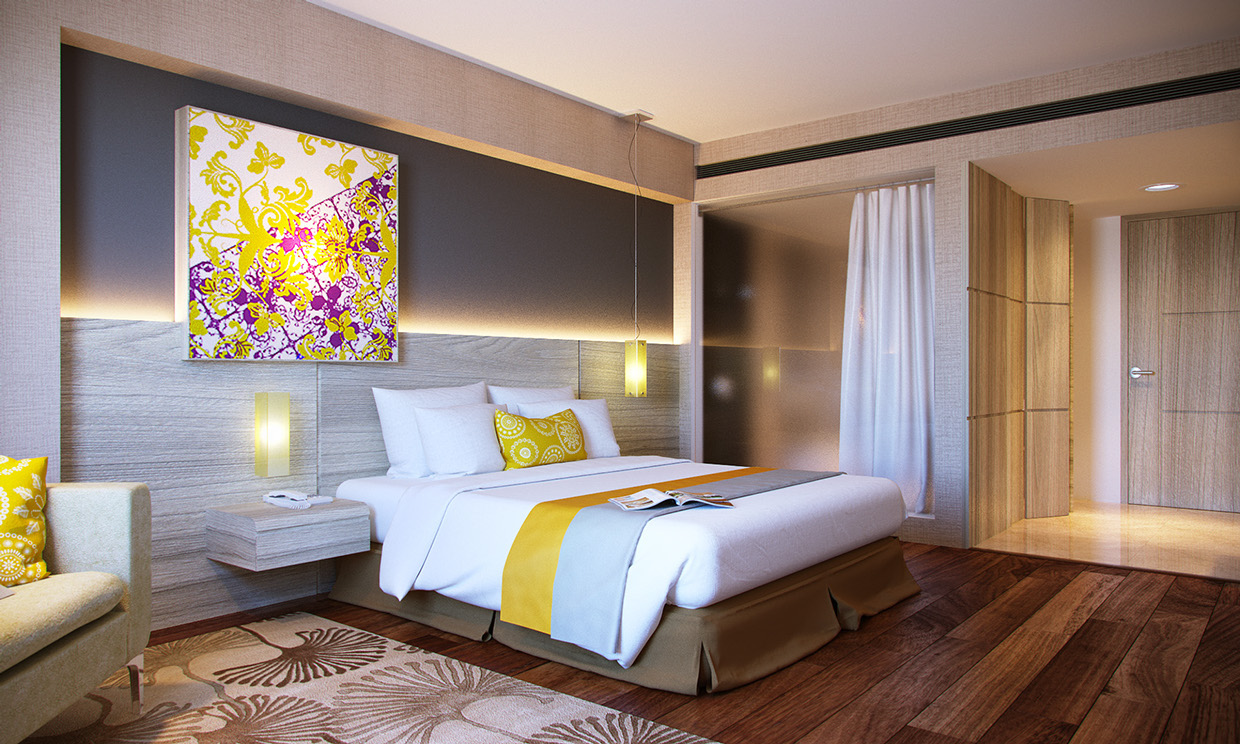 While having more money might seem like a one way ticket to all the happiness you could handle, it doesn't hurt to bring in some cheerful colors, too. This sharp sunny bedroom has plenty of that with splashes of citrus and lots of light.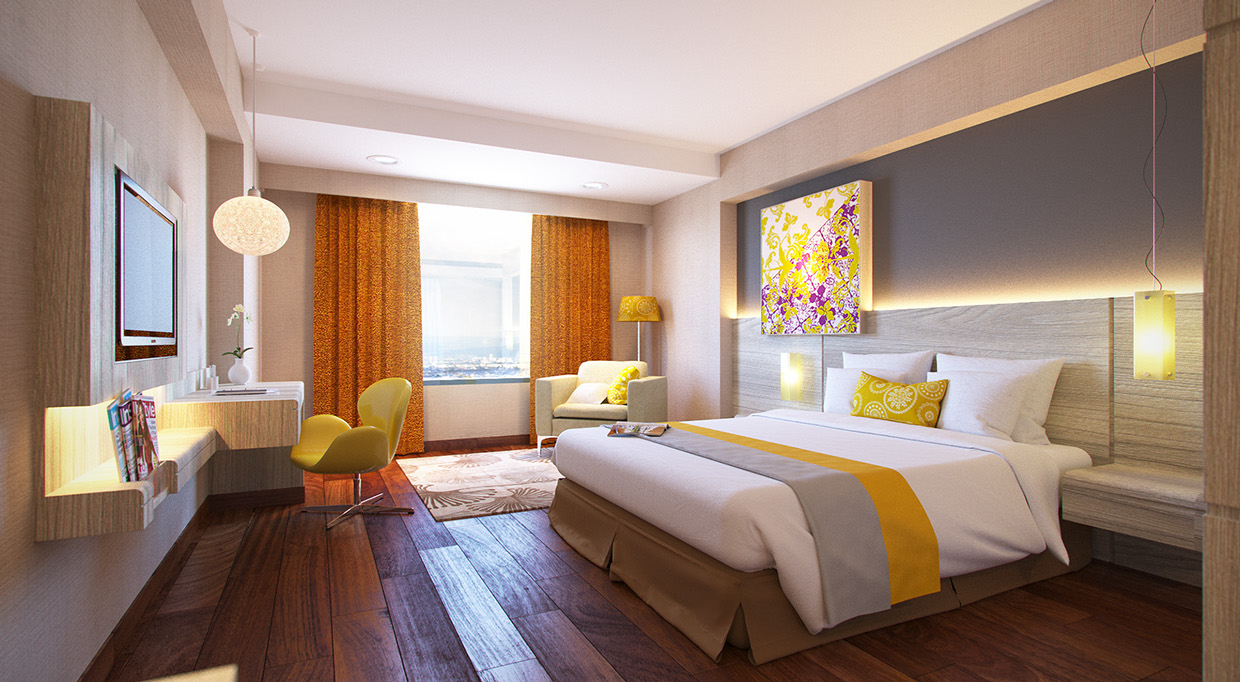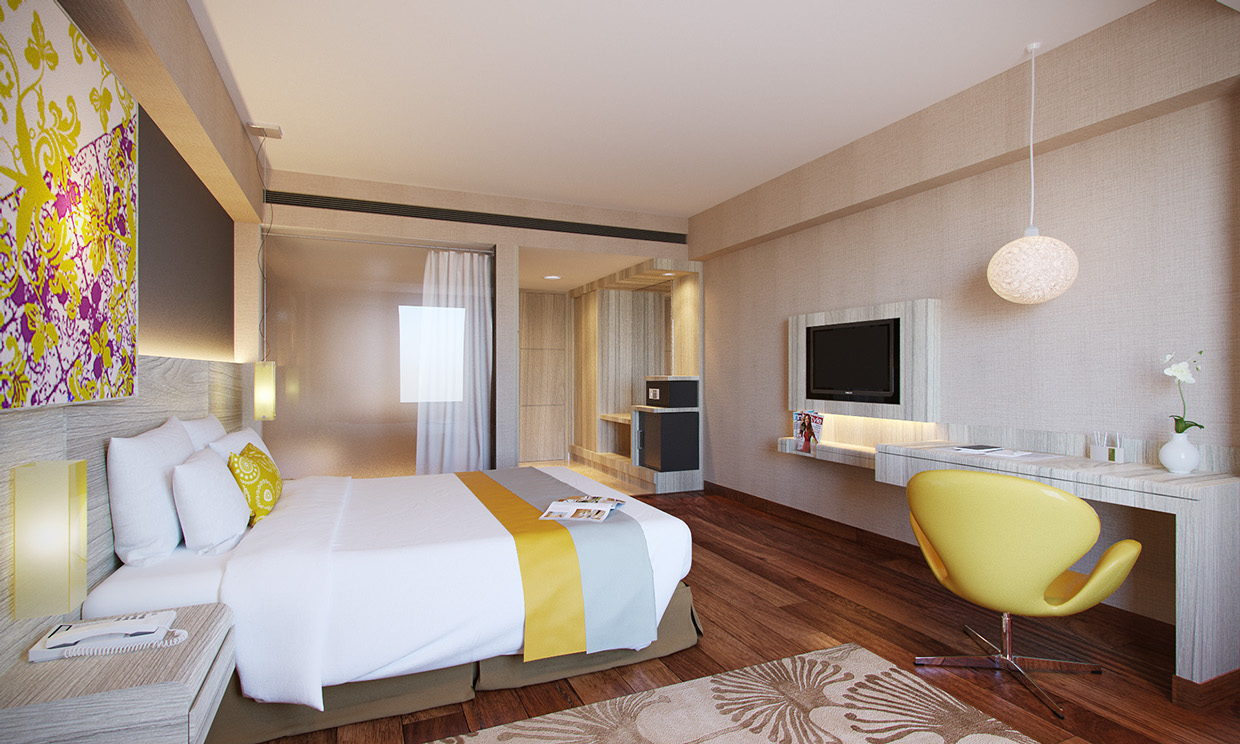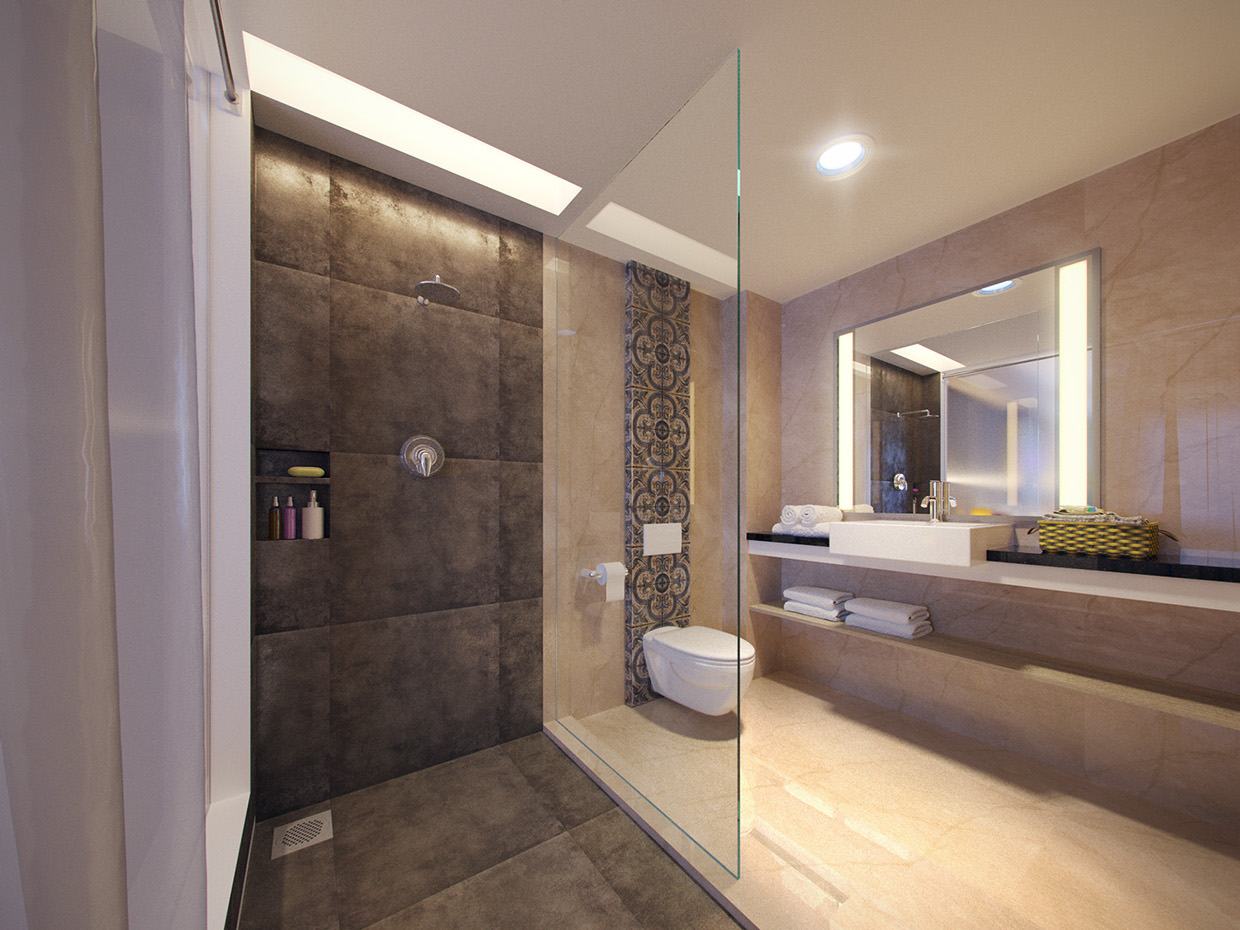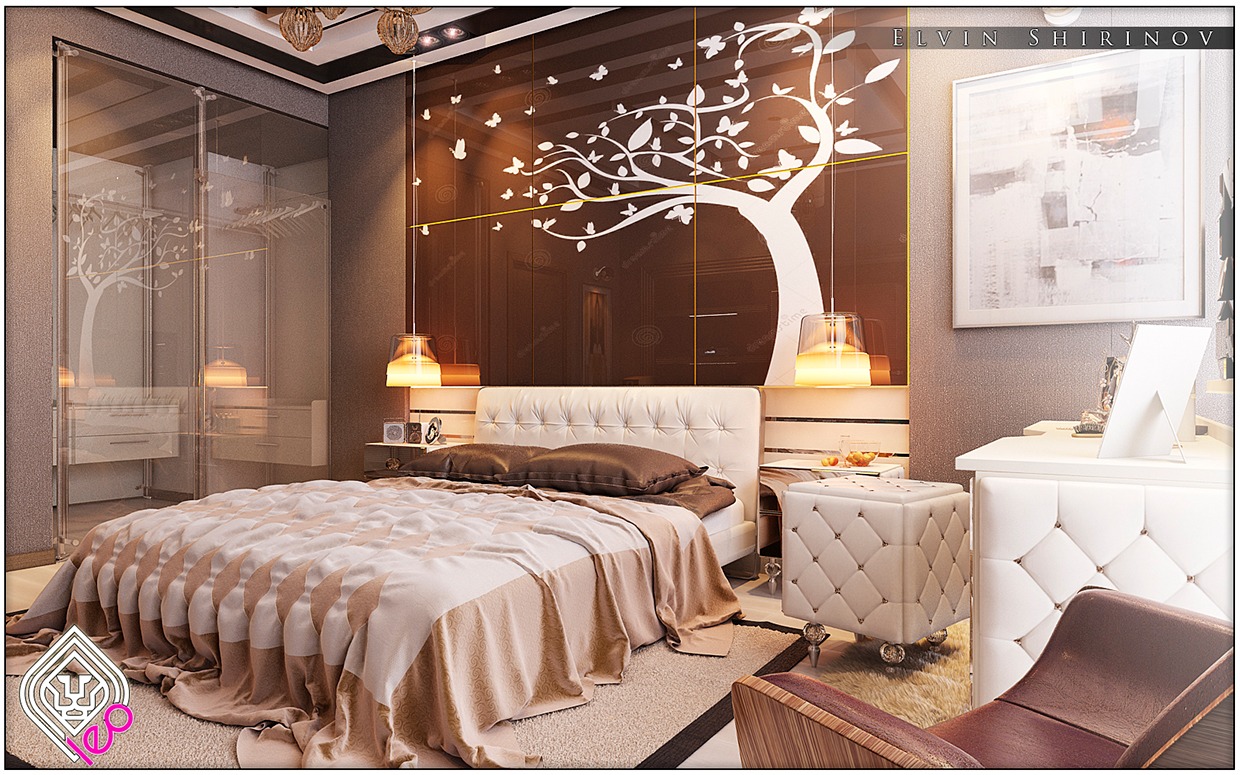 The oversized tree graphic really gives this bedroom a focal point. Chocolatey brown bedding and walls are neutral but still rich while a stunning vanity and metal accents make this a modern Cinderella's dream.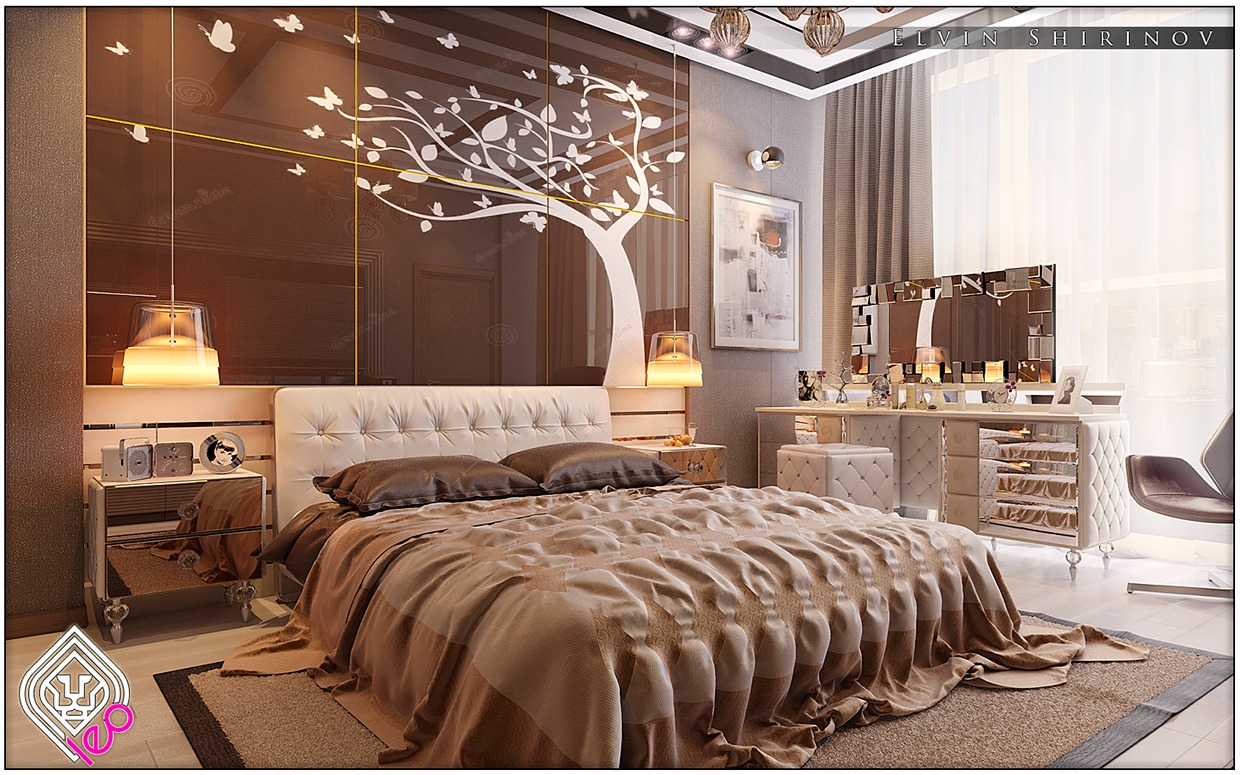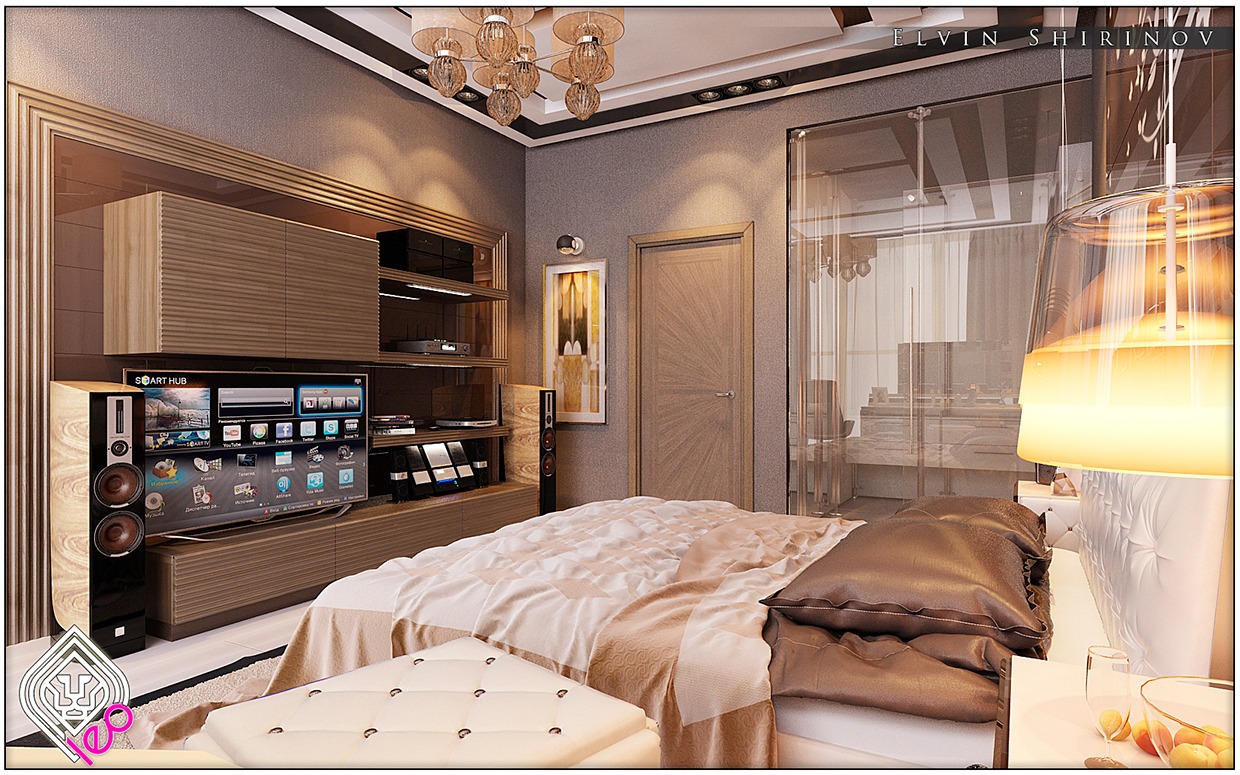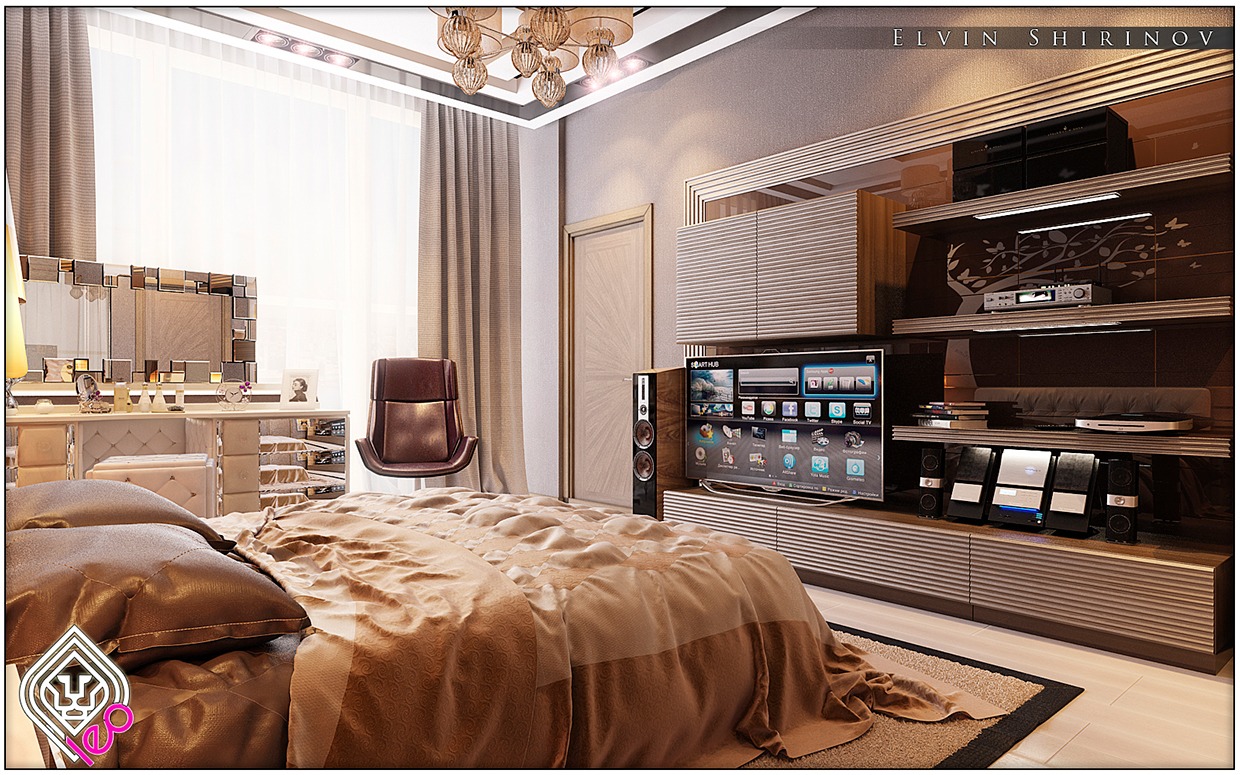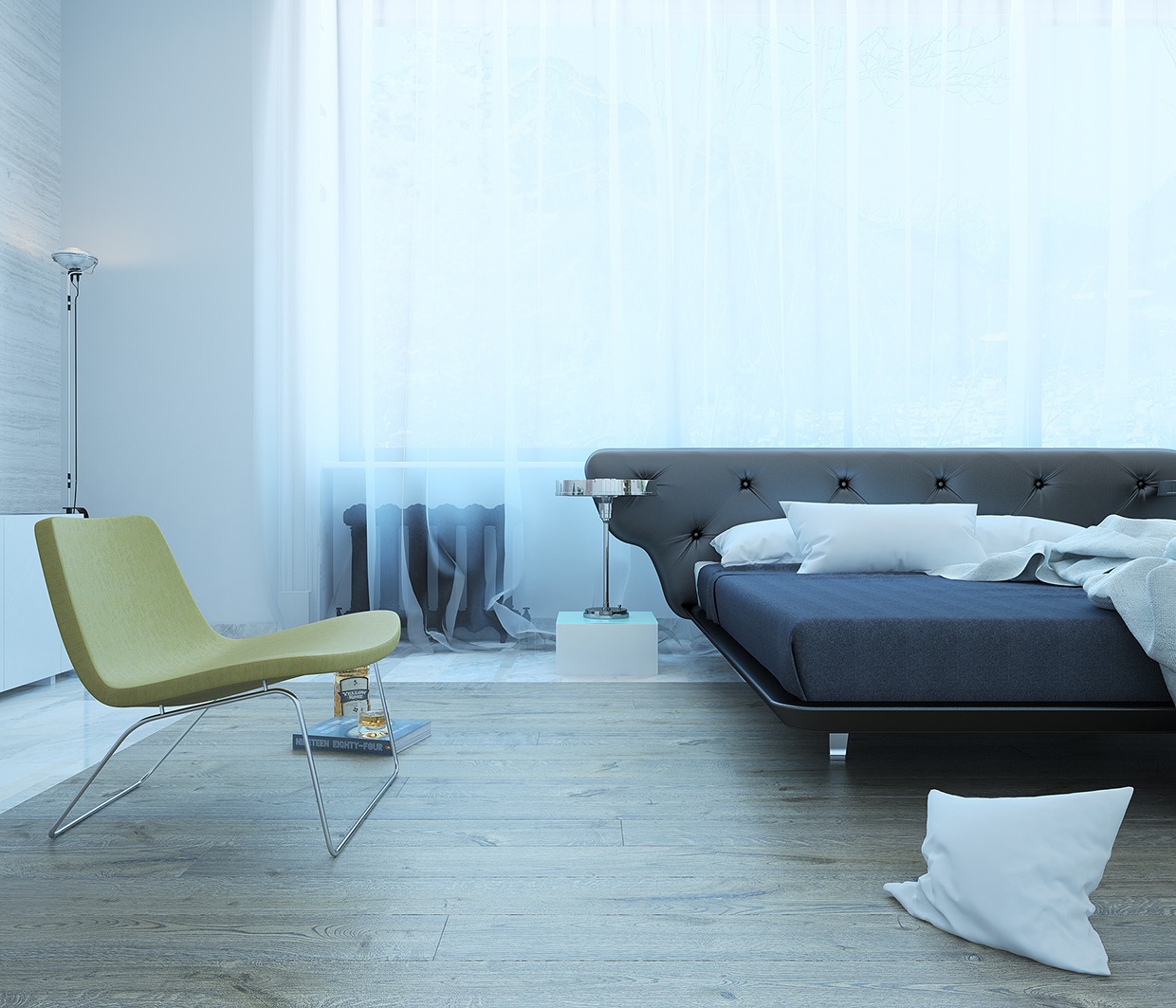 Of course, sometimes a stripped down design is what luxury is all about. This sleek and minimalist bedroom still speaks to luxury but it does so in a whisper. From simple white gauze curtains to a long and low bed there is nothing here that isn't necessary. Except maybe the chandelier.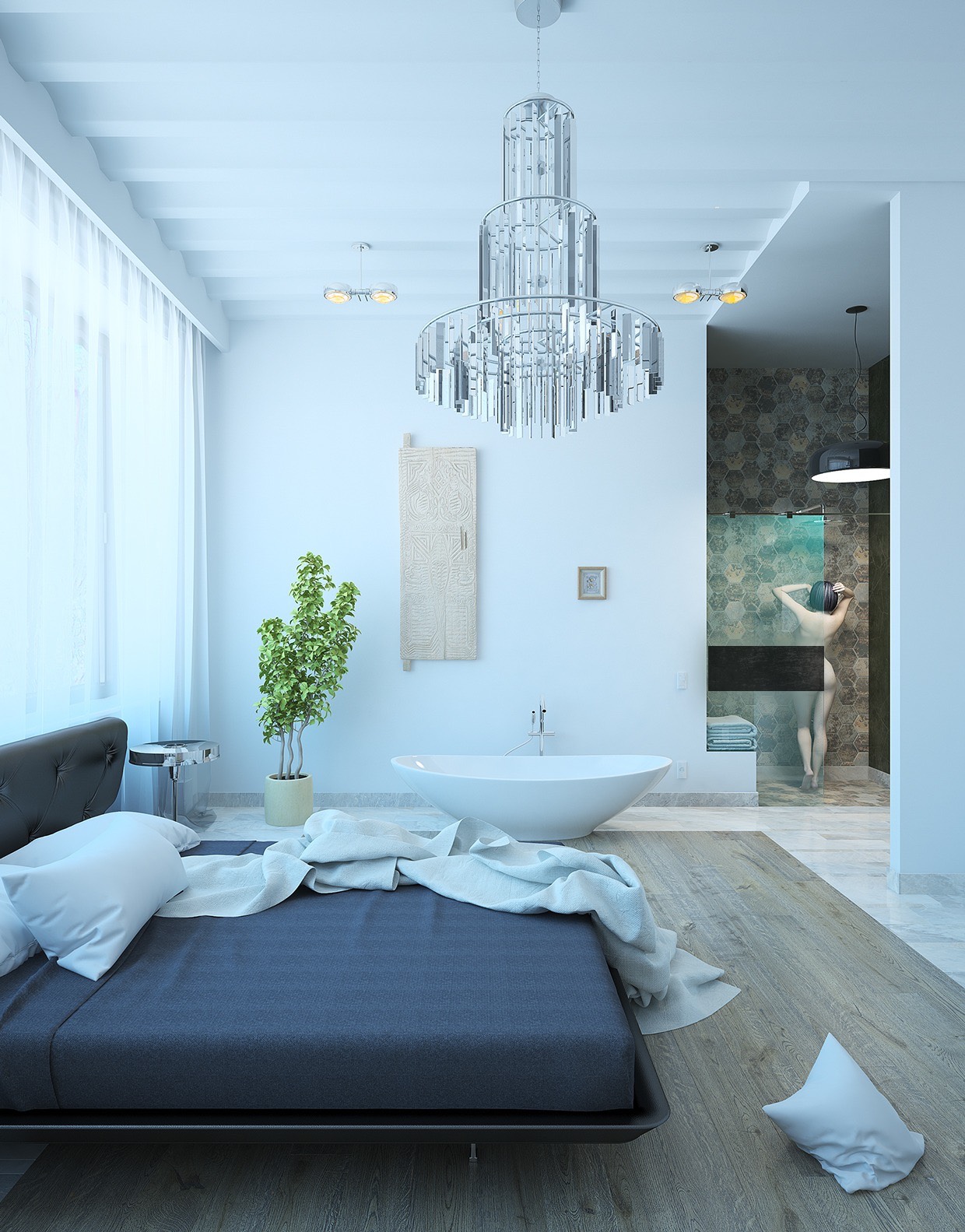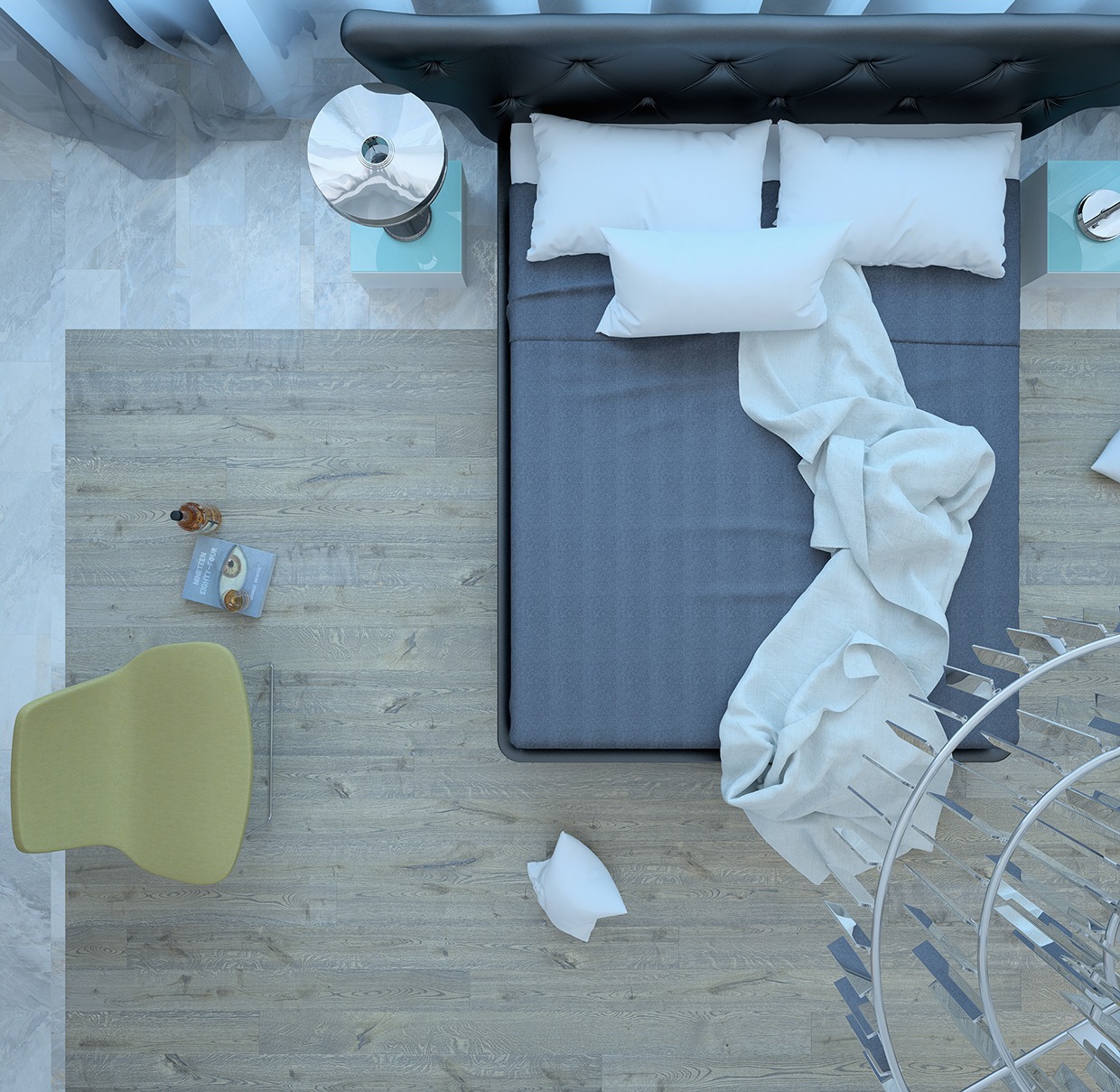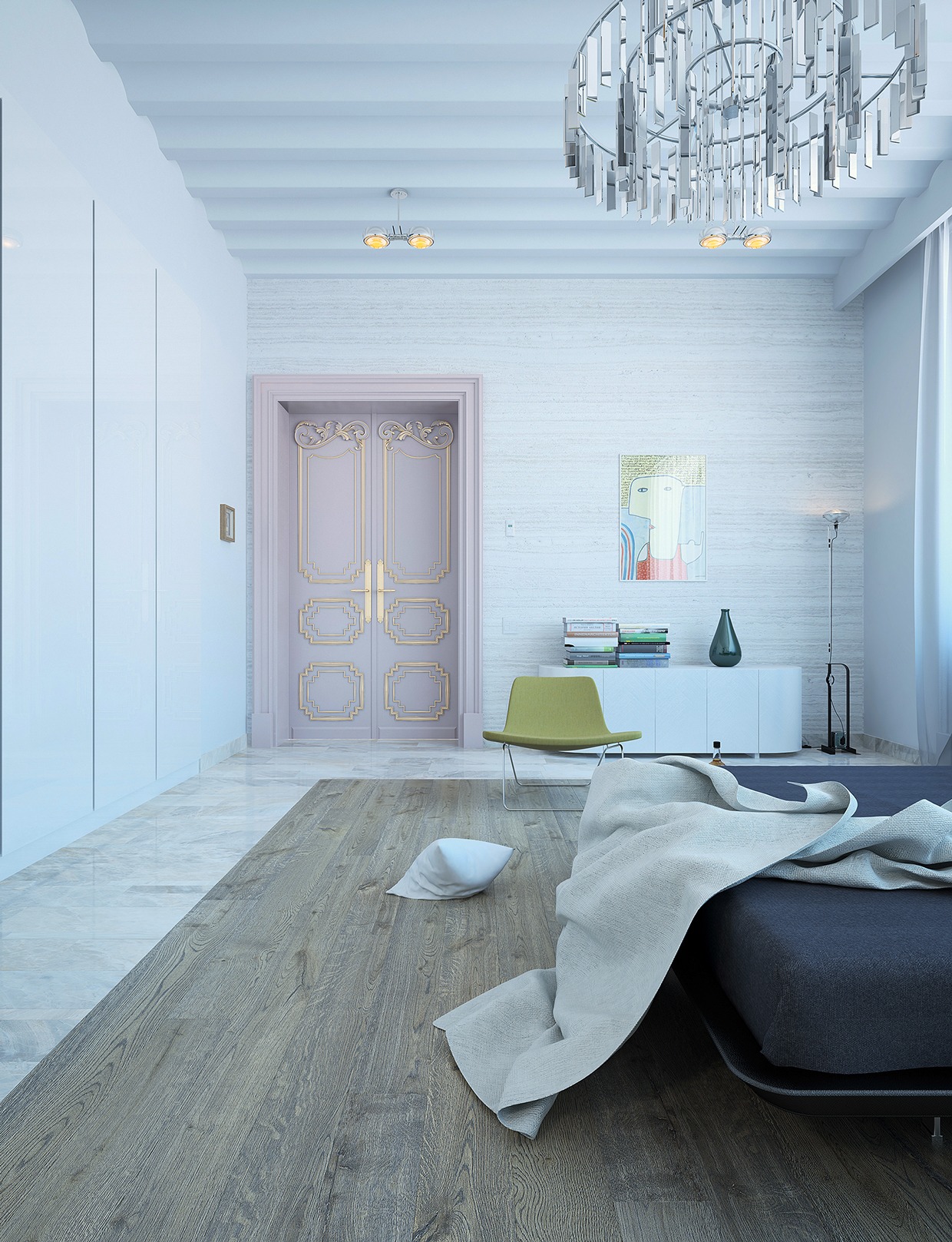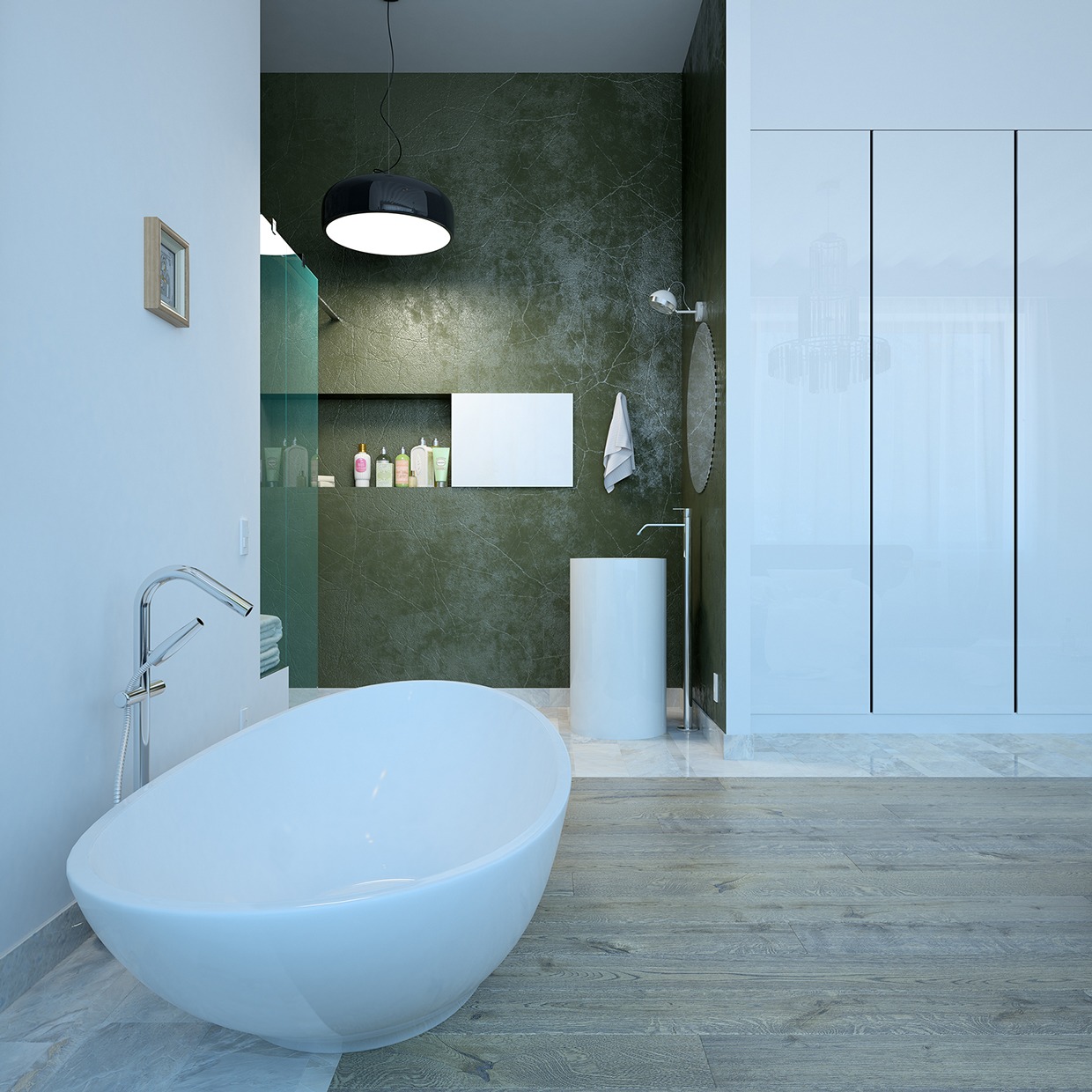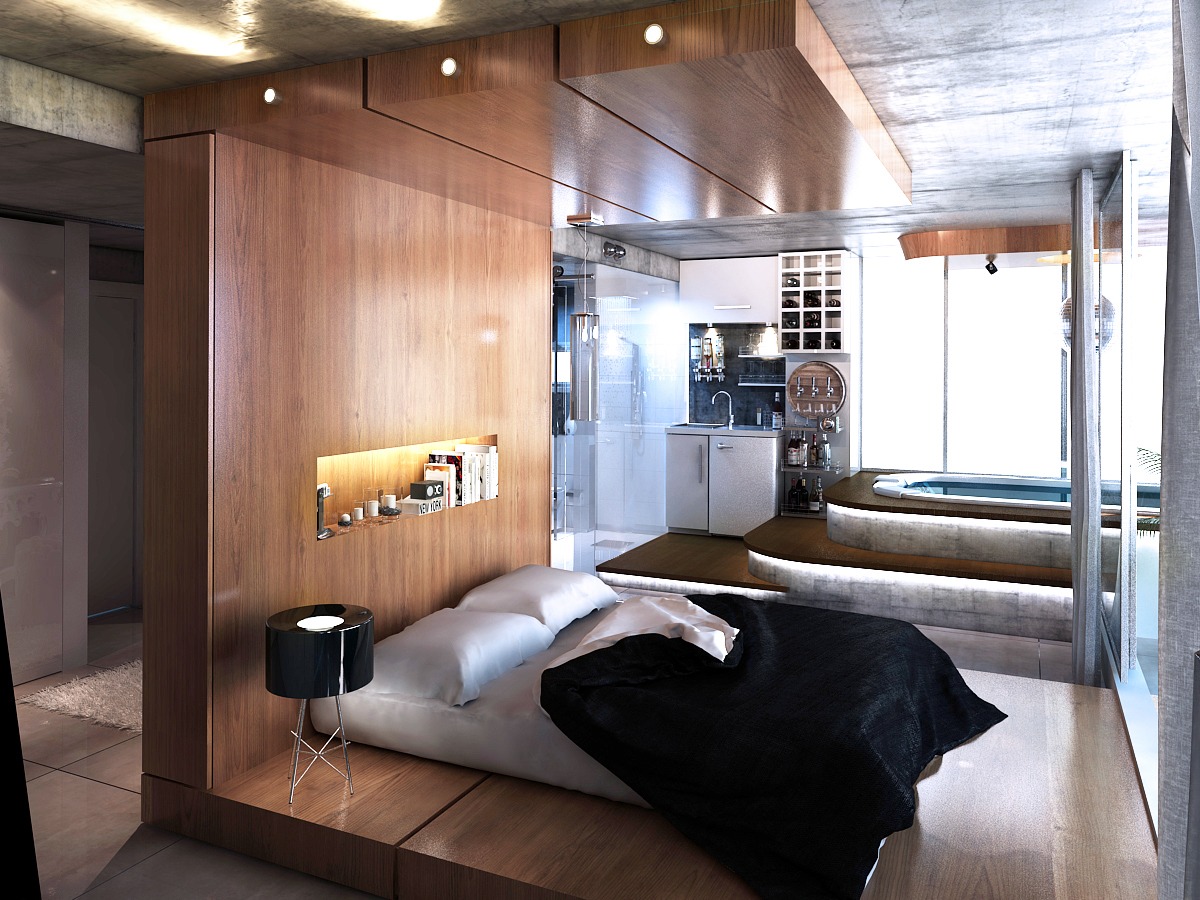 The luxury features don't stop in this bedroom. Mounting the elevated bed platform is like climbing into a throne while an elegant, ornate vanity is also fit for royalty. The huge private bath is the only way to soak away a long day of luxury living.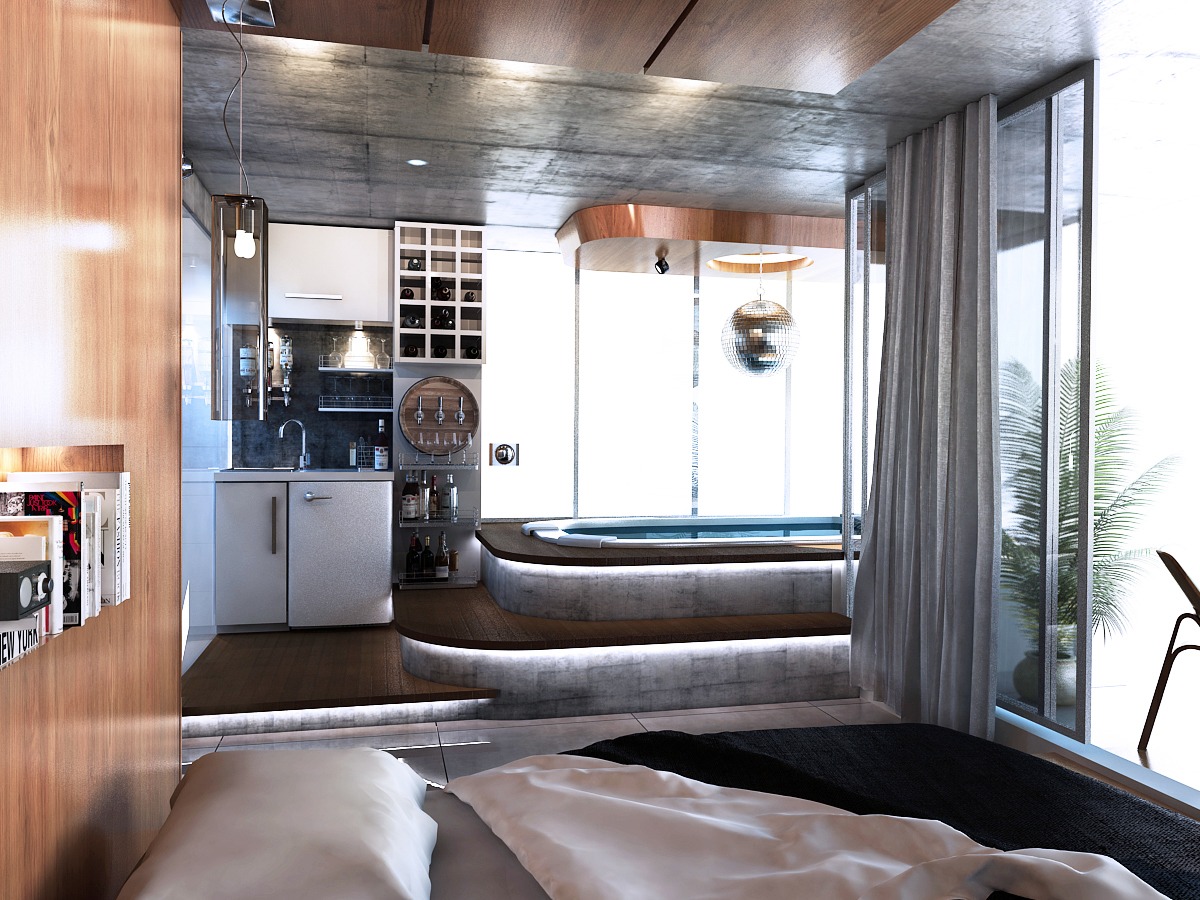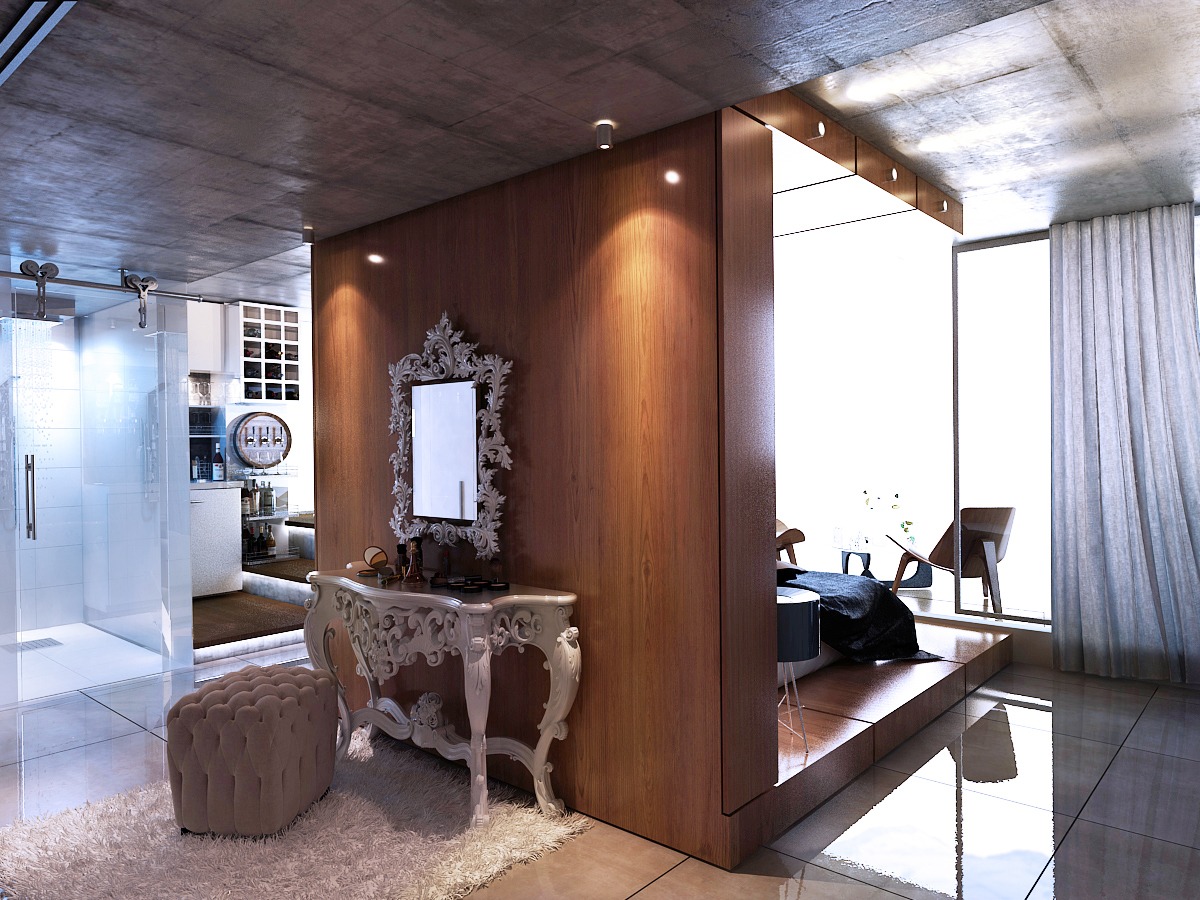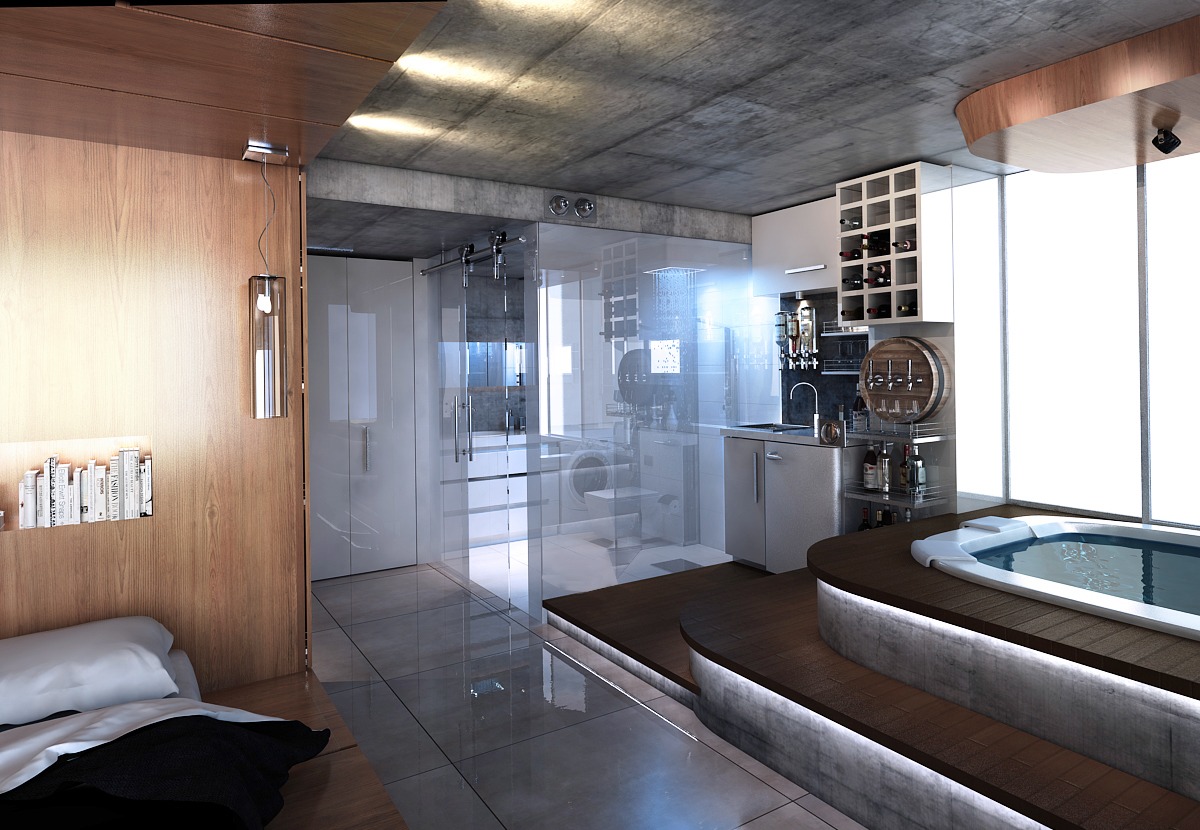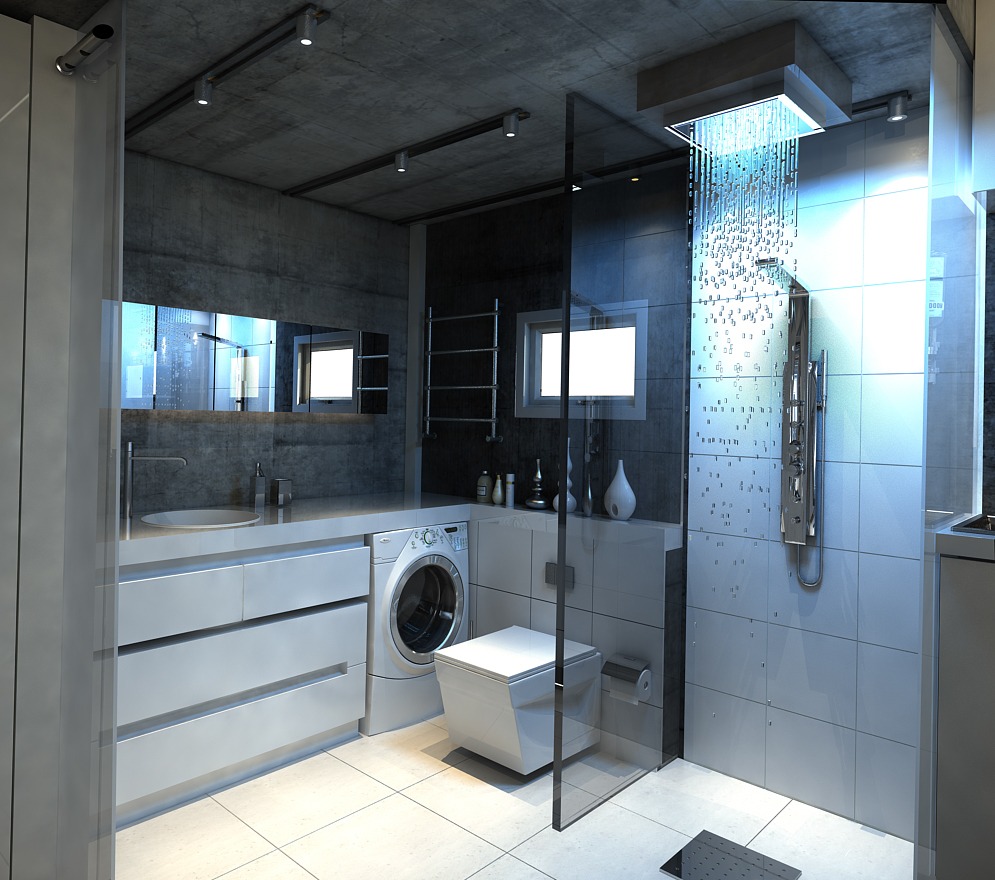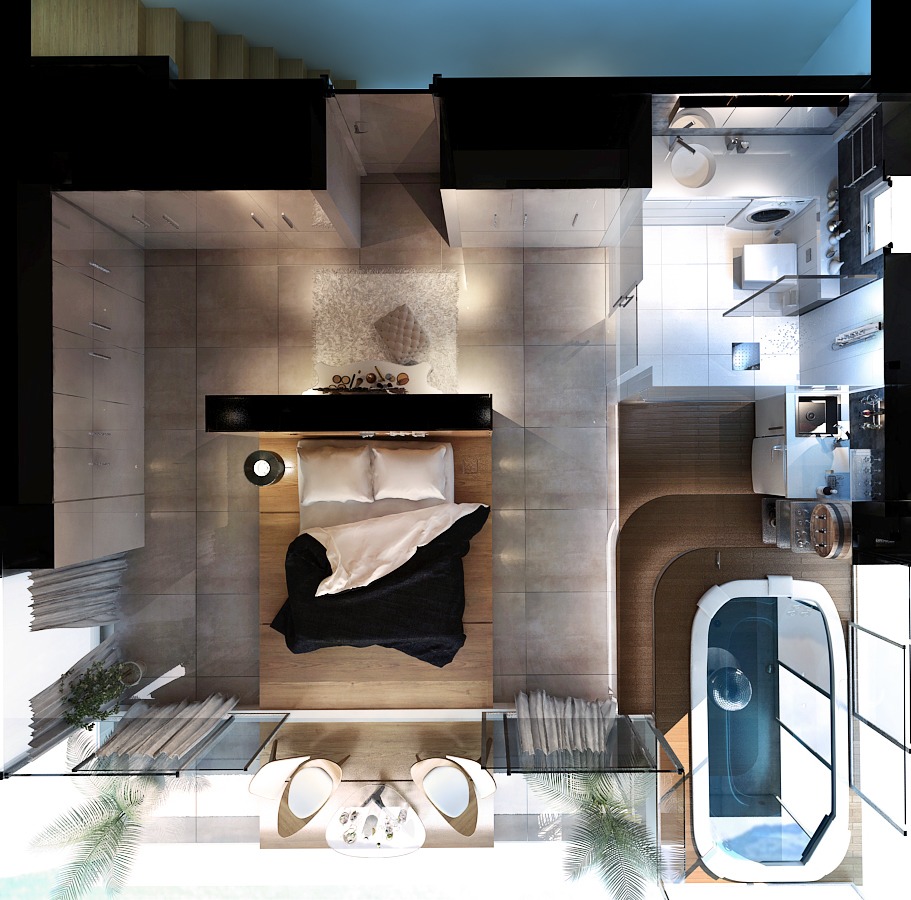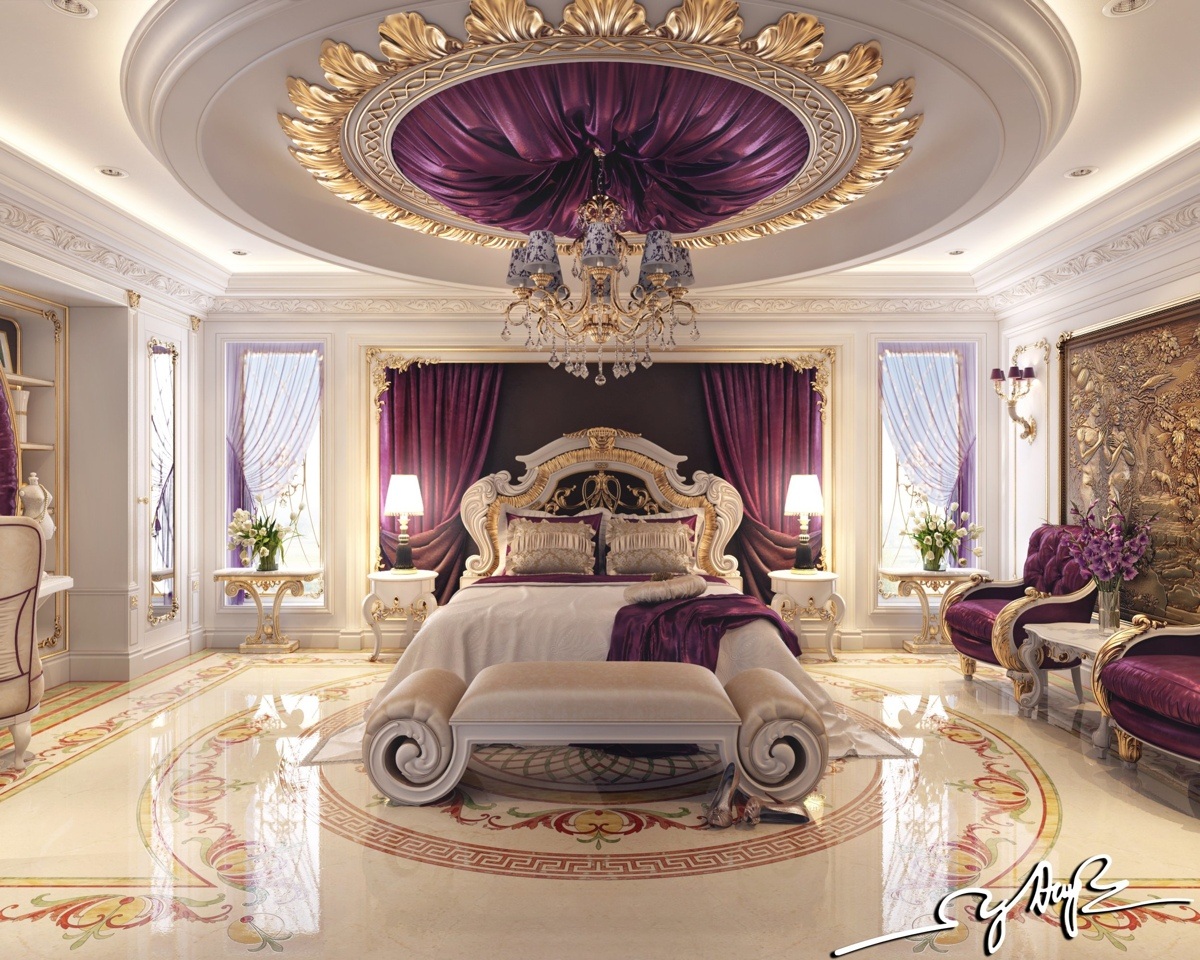 This bedroom tends toward what most people might envision when they dream of luxury. Rick purple tapestries on every surface, a perfectly polished marble floor, and lots and lots of gold leaf.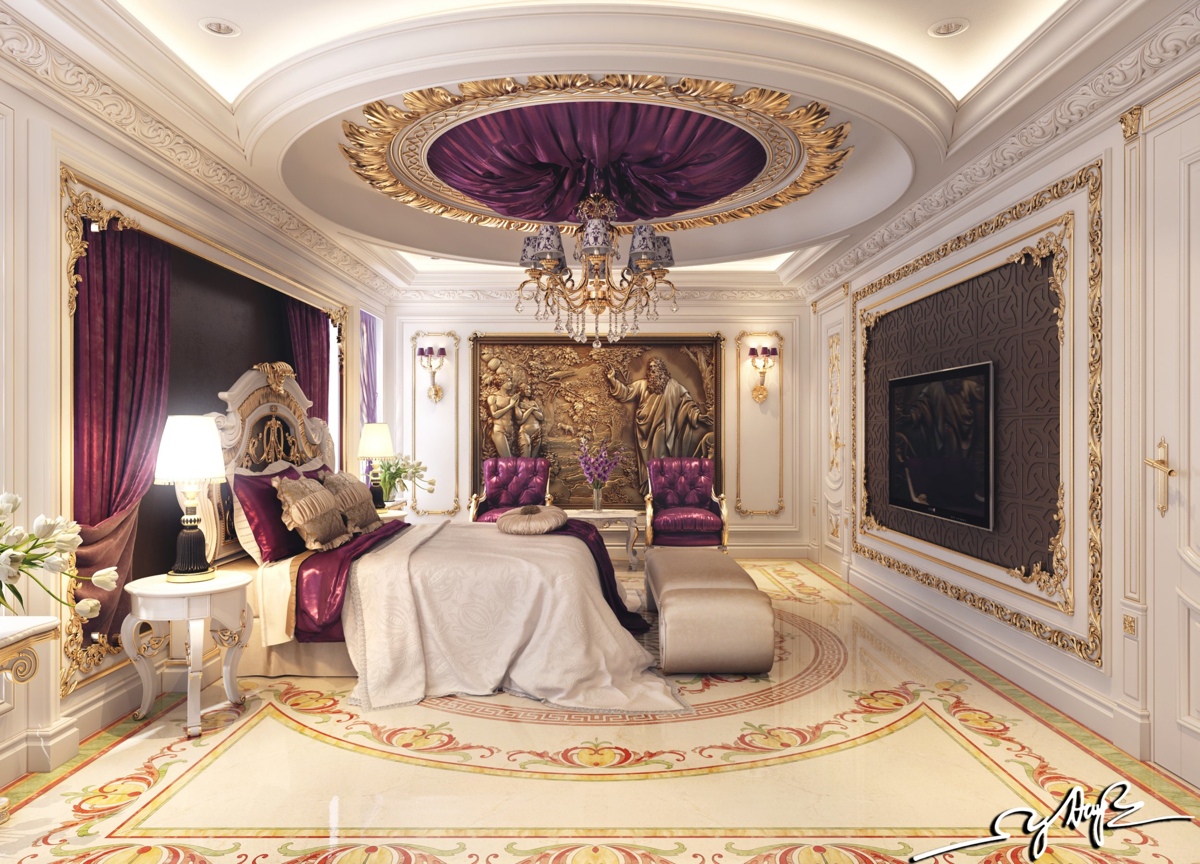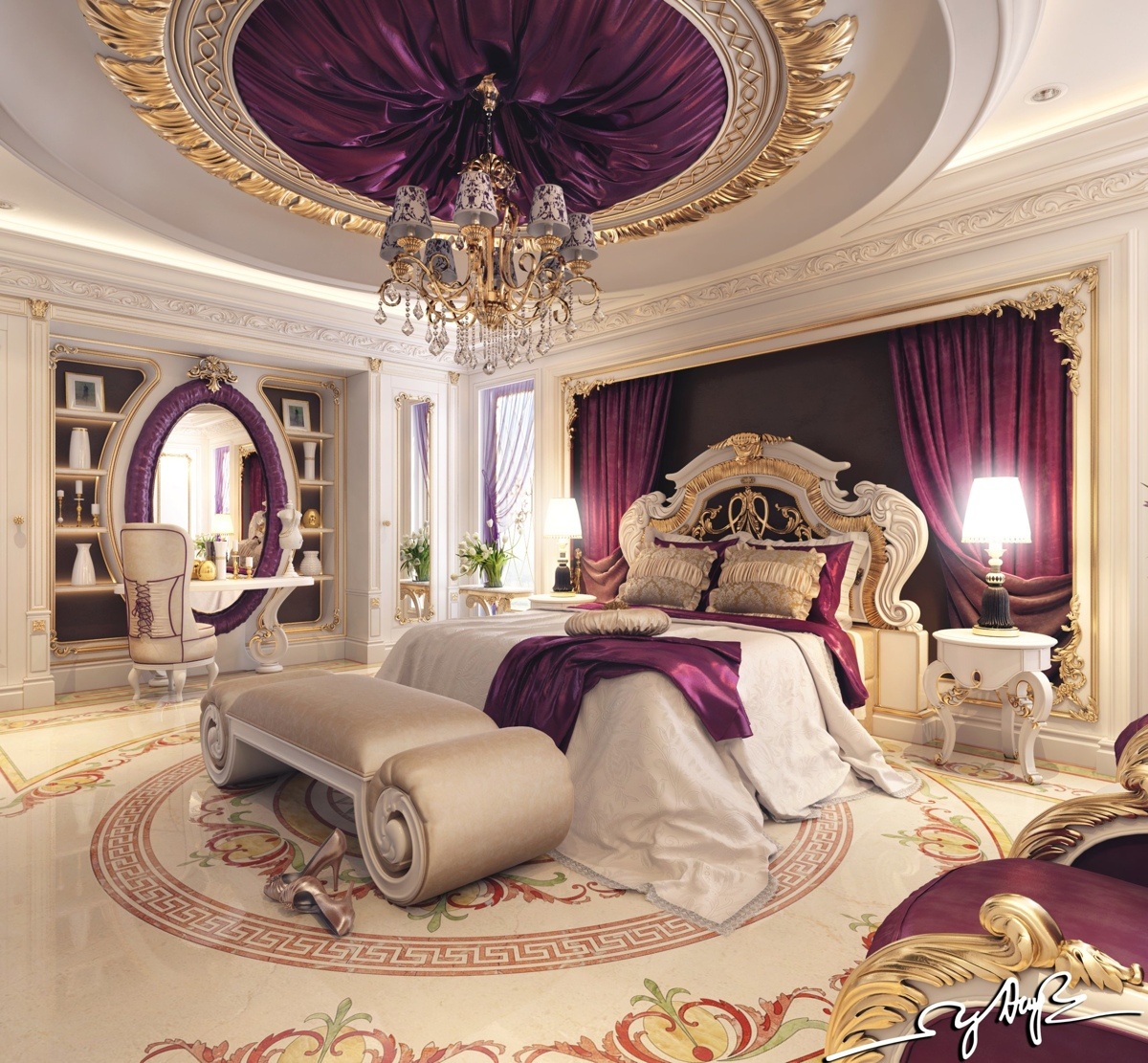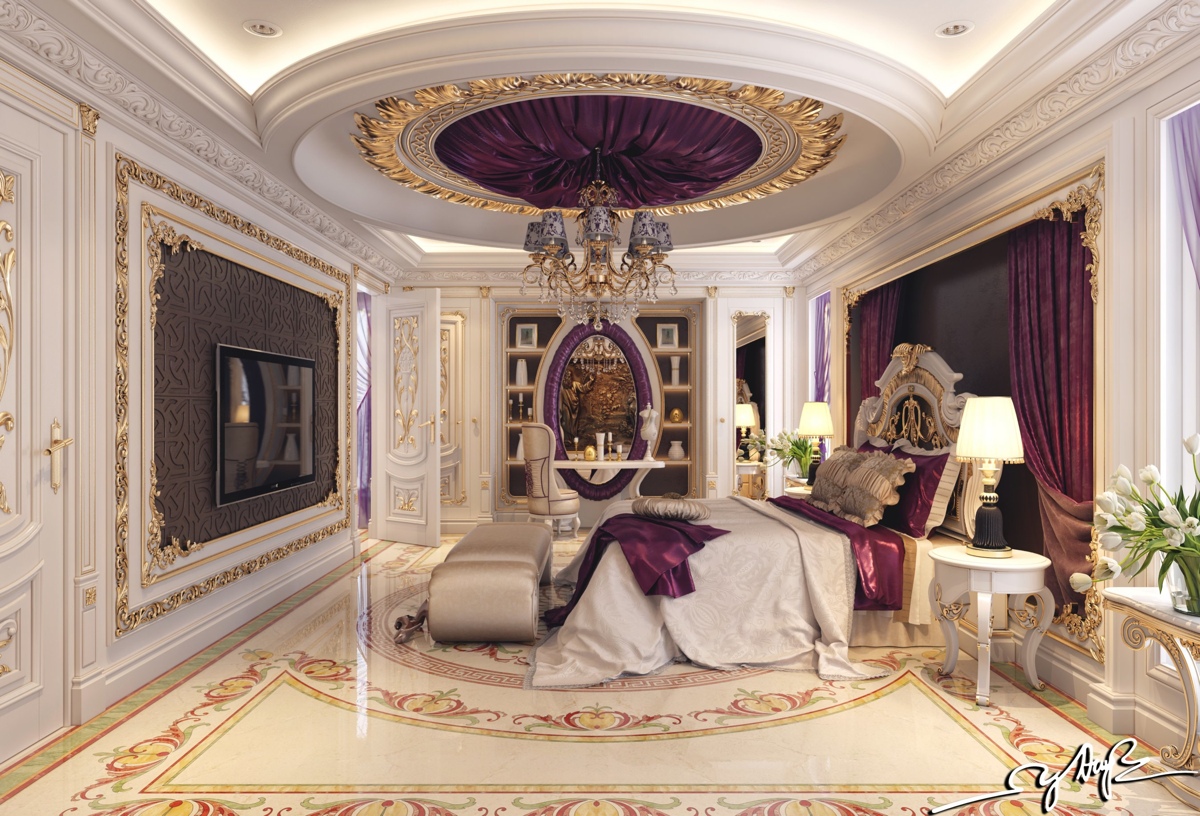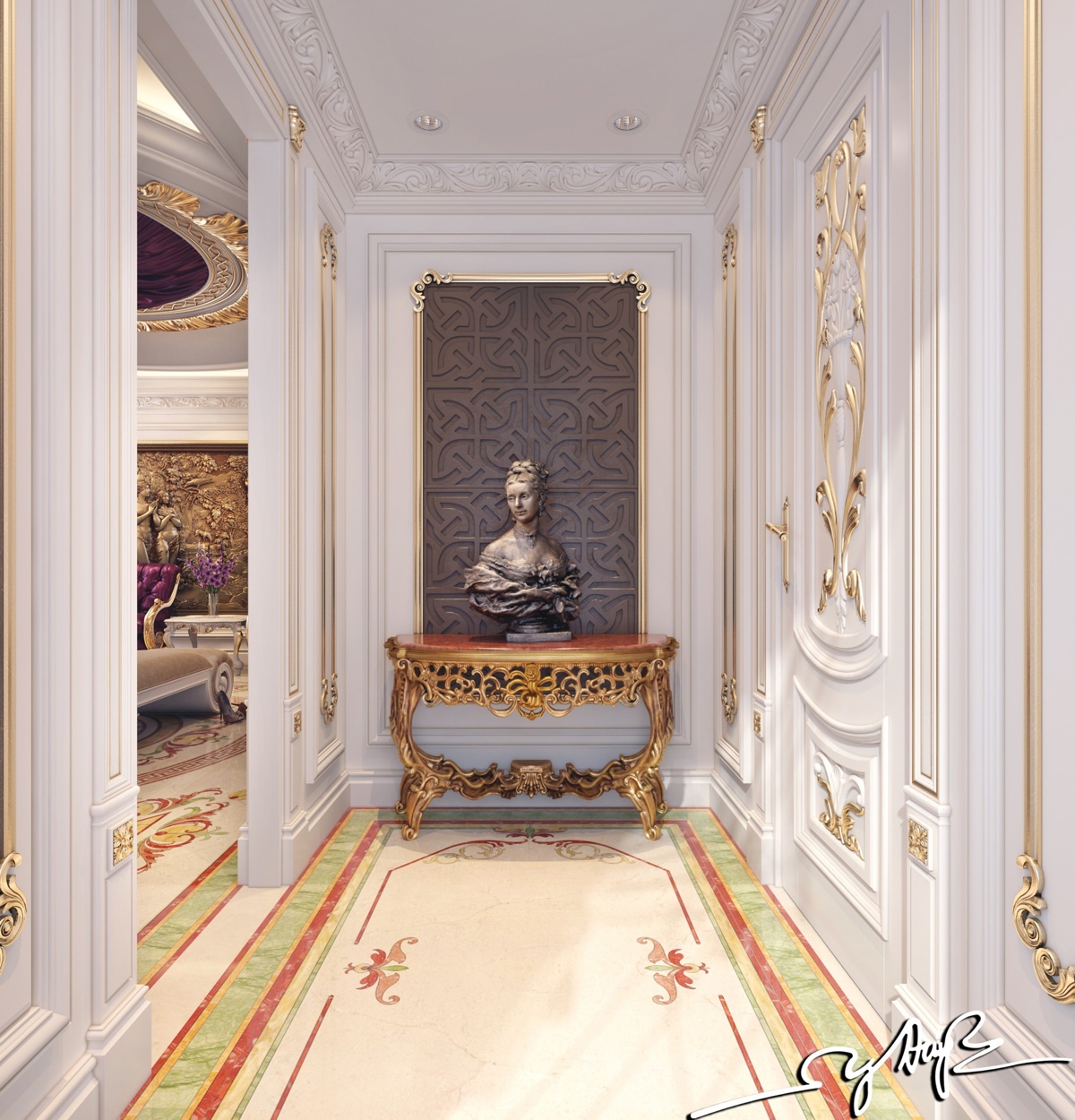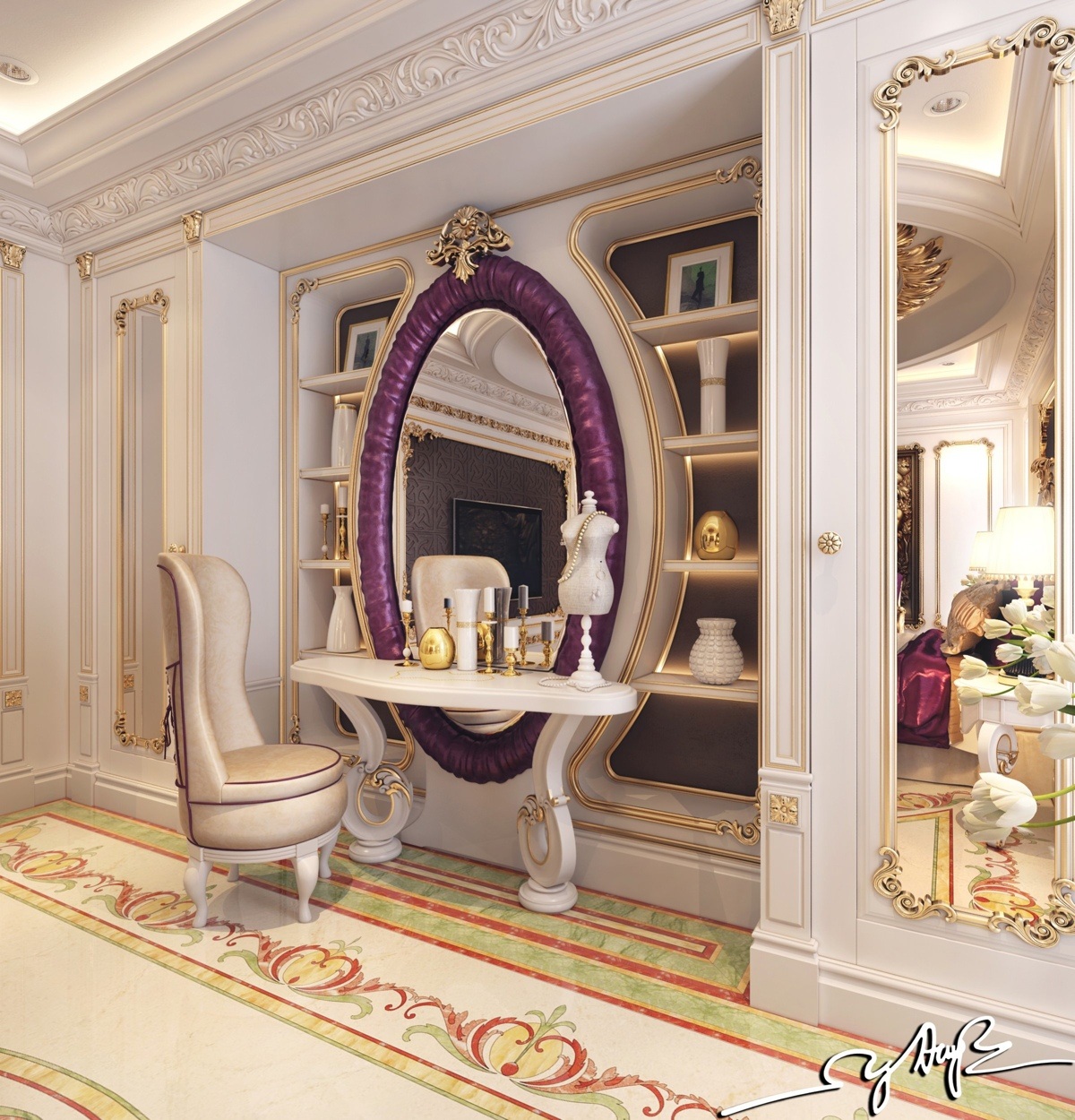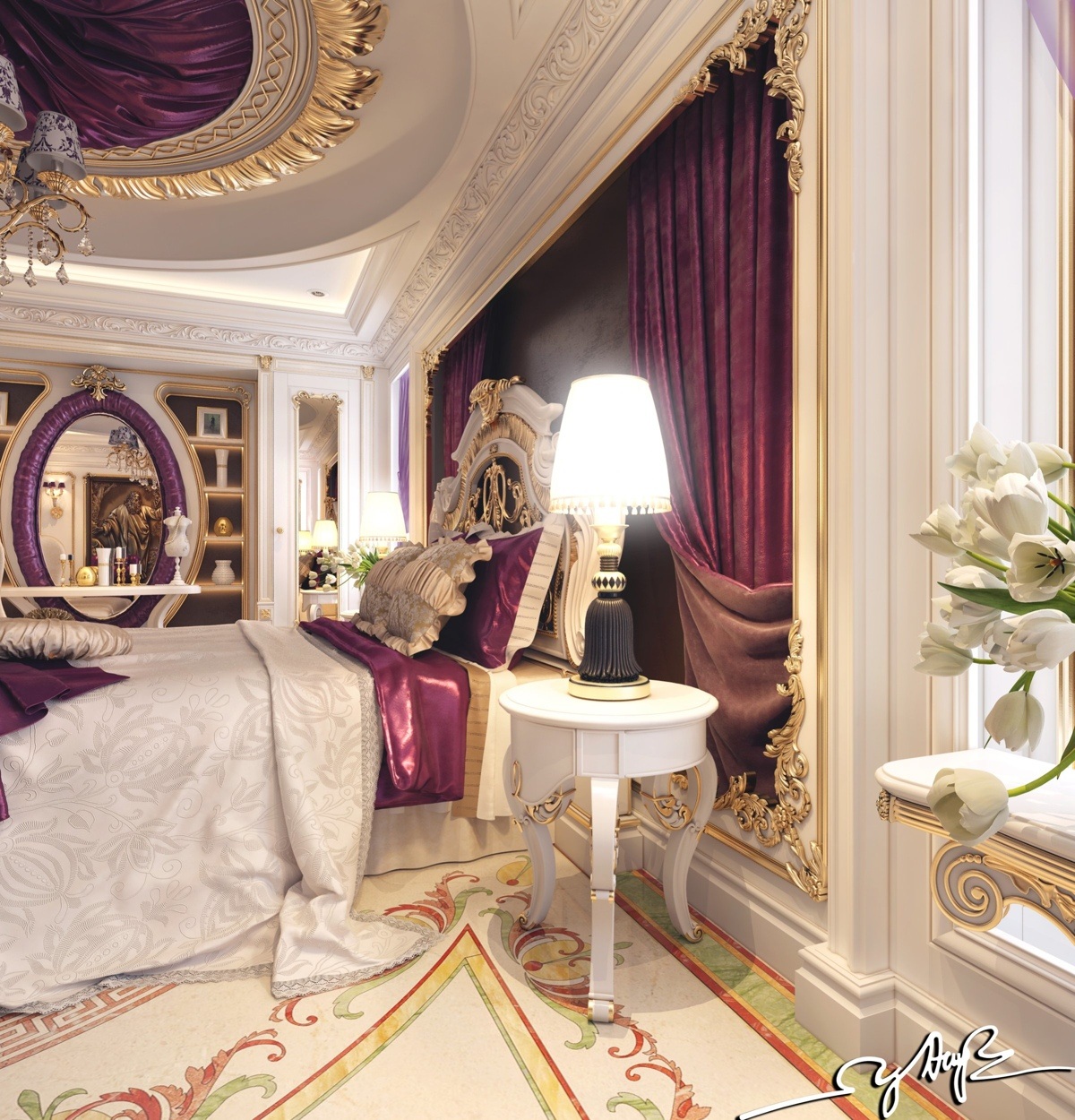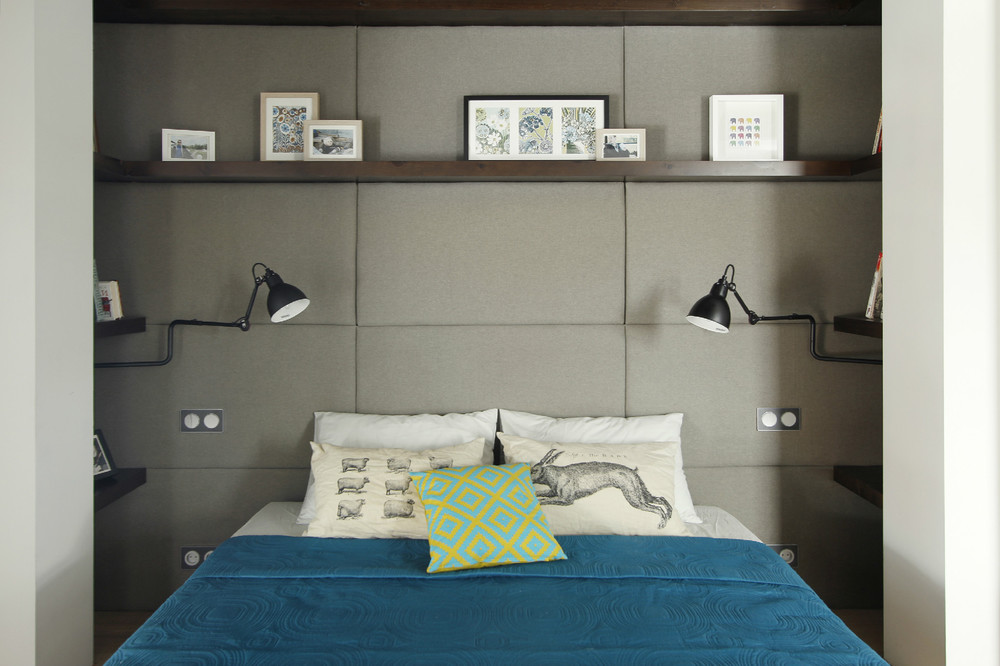 On the other end of the spectrum is this simple bedroom that celebrates luxury in an entirely different way. With dark wood accents and a carefully organized storage system, this bedroom is what modern luxury is all about.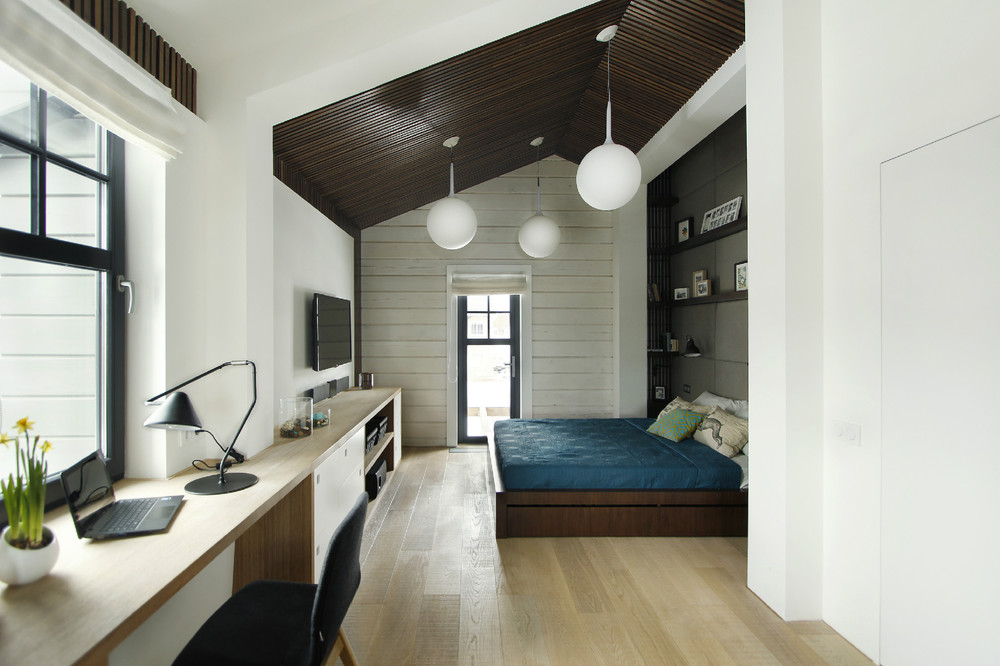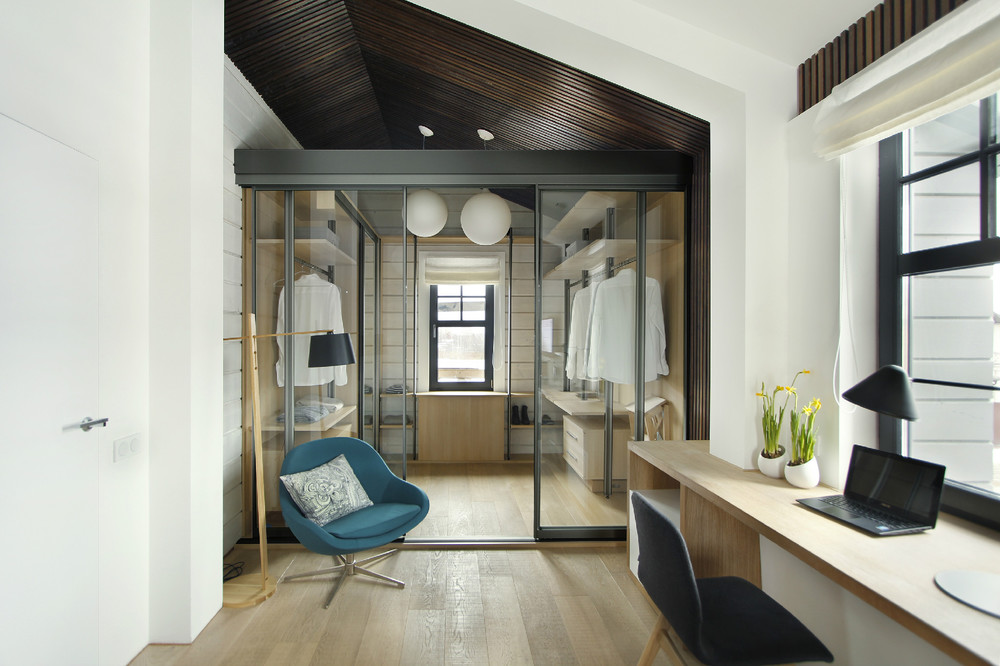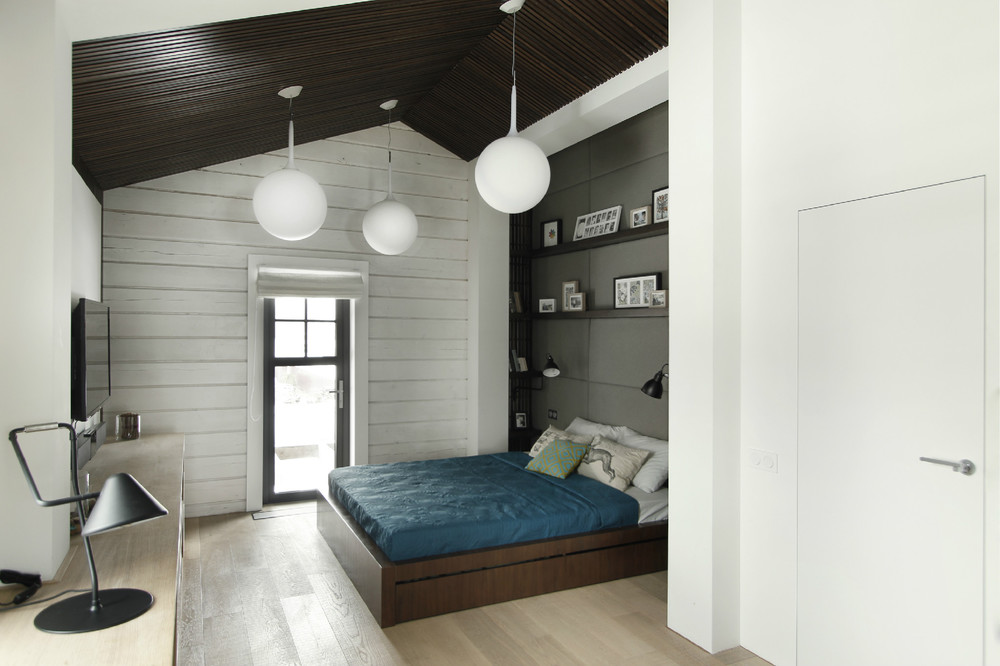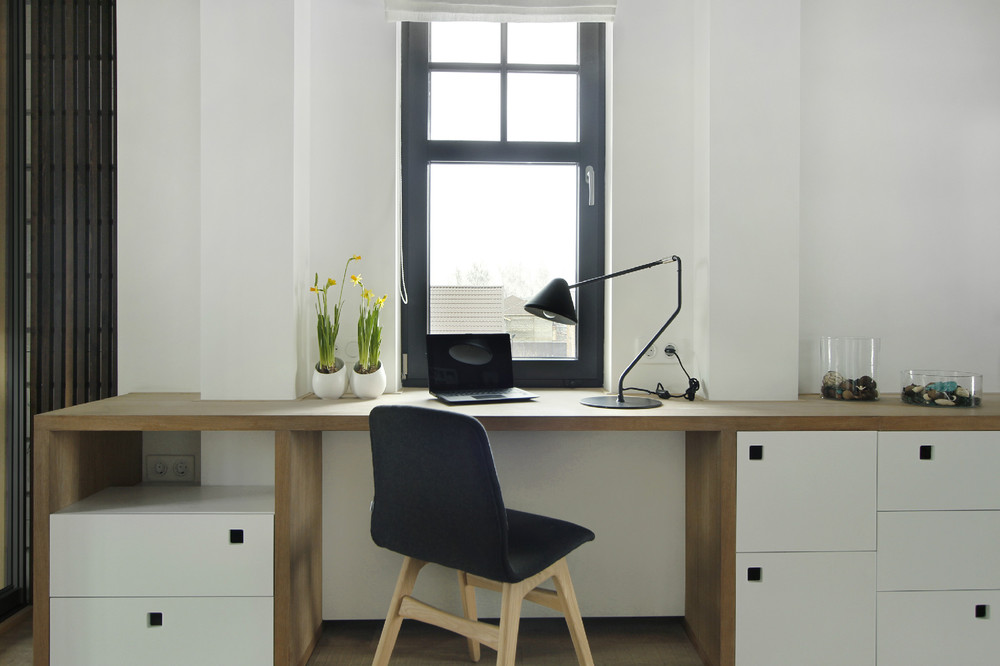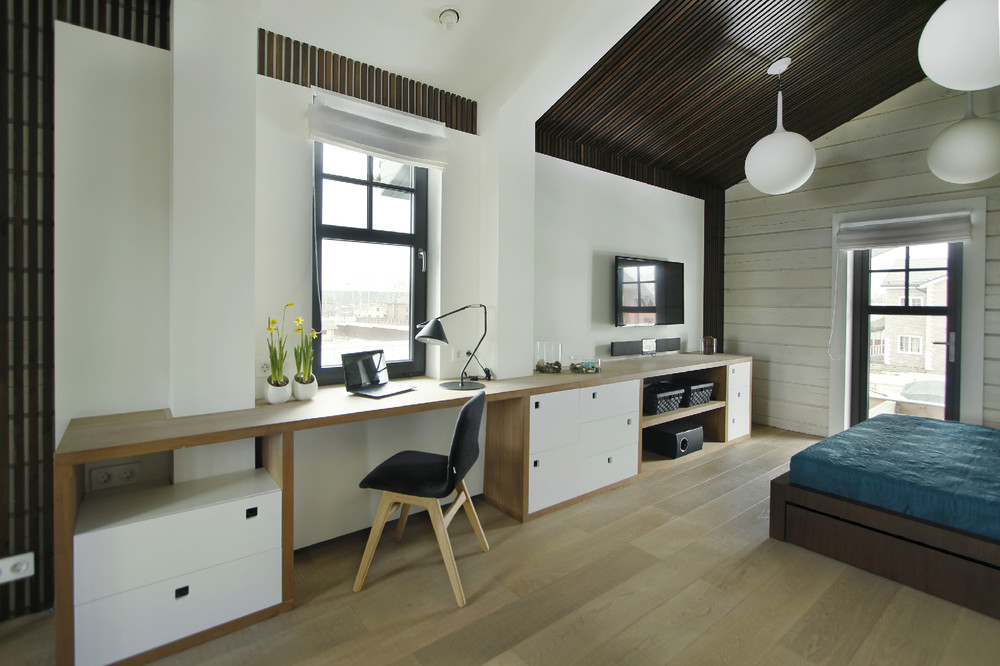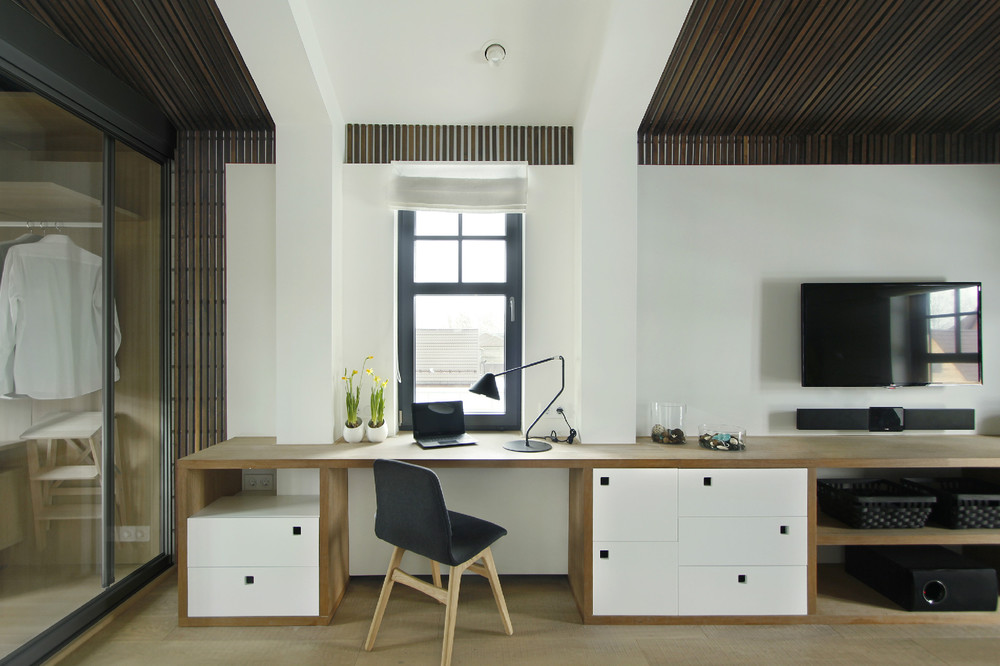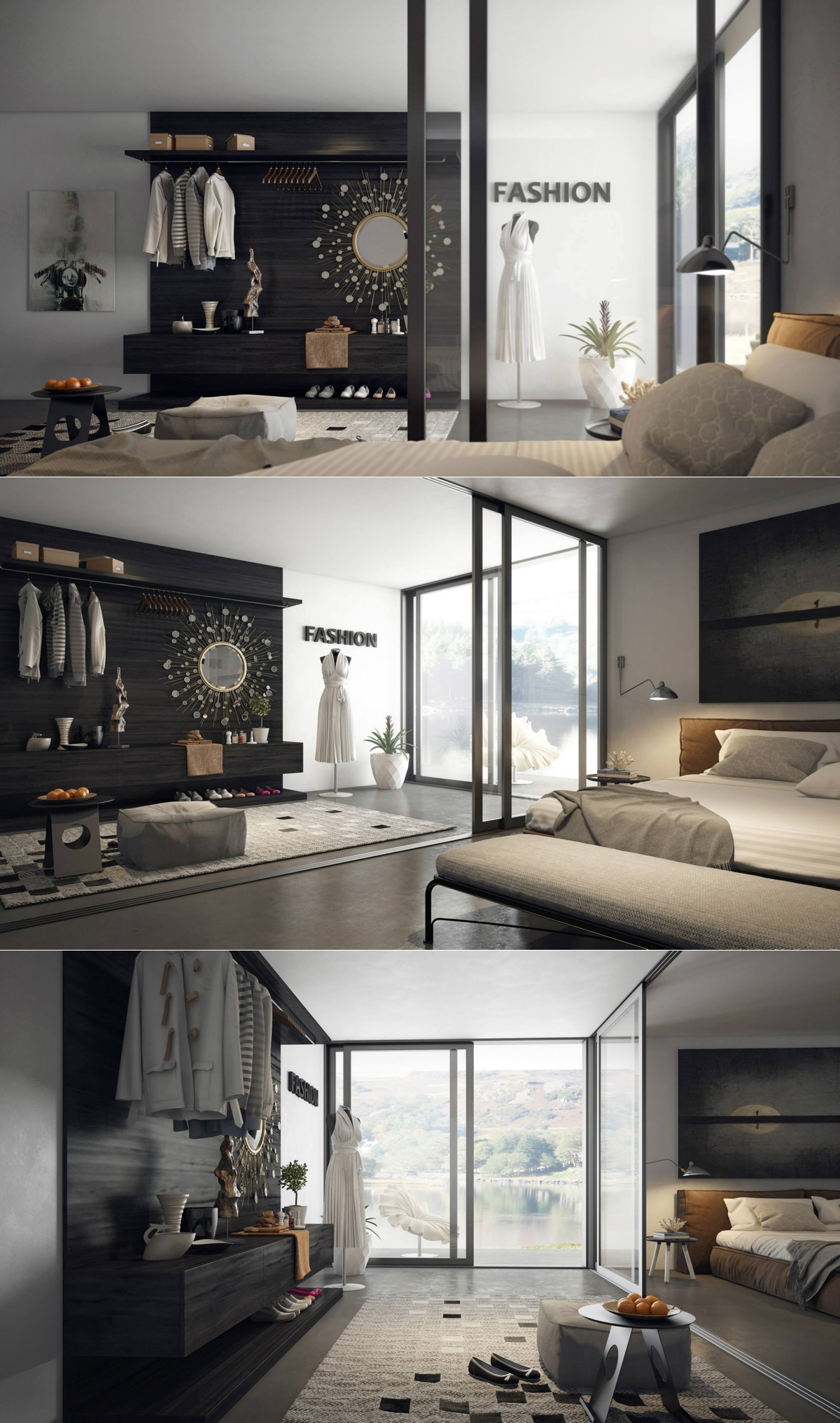 Finally, a fashion forward lady's bedroom with space specifically for planning outfits is a creative luxury choice. The fantastic views and supersoft bedding are nice, too.