Fit for a King & Queen
Whether a boy or girl, you baby deserves to feel royal… even though they might not even understand what that means. Yet when it comes to children, all parents want to do is pamper them with unconditional love and I'm pretty sure this decor illustrates just that. Plus, those gold accents right?!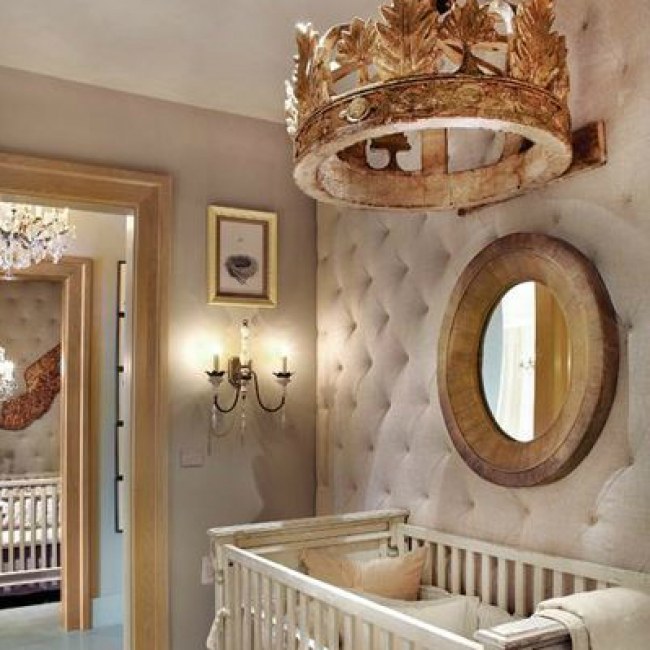 Add some fairground flare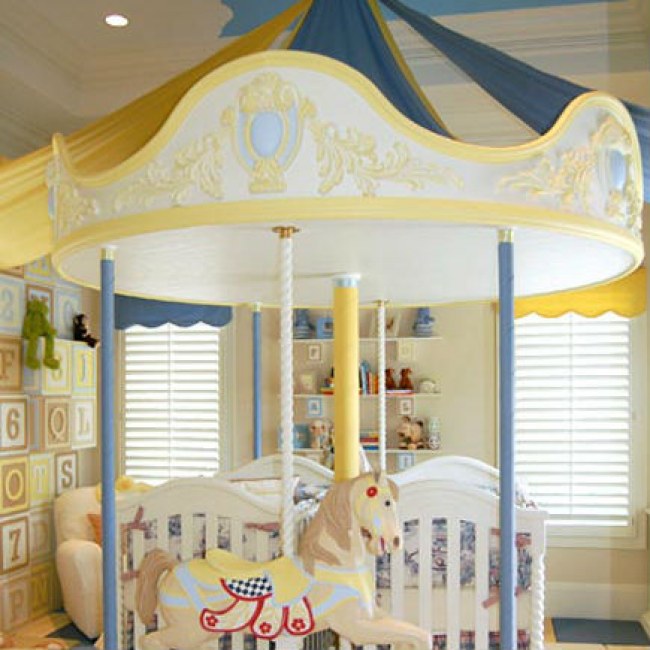 Somebody actually thought of, and did THIS. That is all.
Unisex Nursery Ideas: Focus on One Aspect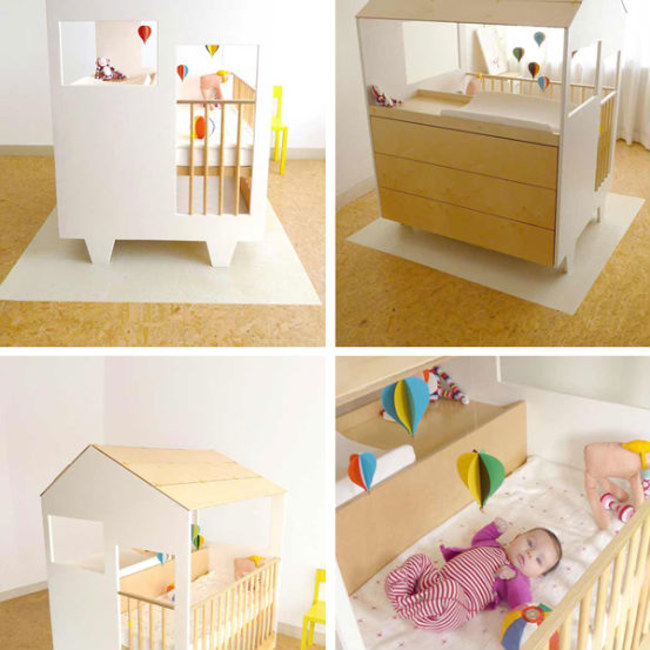 © blackeiffel/Pinterest
Rather than getting worked up over a color scheme that may or may not be unisex, buy or make an item in the nursery that will be the focal point similar to this fantastic baby crib. If you do so, all the attention will be on the centerpiece and not the rest of the room. If you made something like this, there's a chance you could go without decorating the entire nursery and no one would even notice. However, I don't recommend that.
Decorate with Knick-Knacks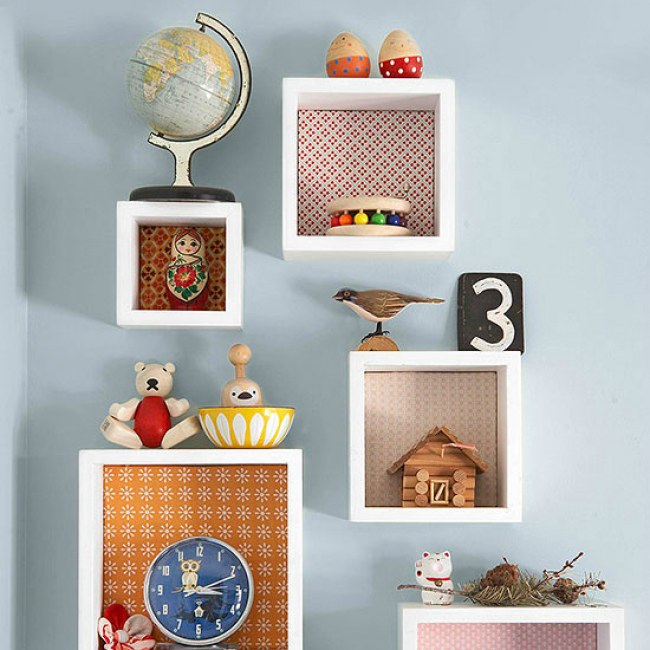 Having a boy and a girl but don't want their shared room to dominate one way or the other? Display your babies' personalities through the odds and ends you decorate the room with. Hoping your son will play soccer and your daughter will be a dancer, or vice versa (hey, boys can be dancers and girls can be athletes too, you know)? Just because those two things might not seem to mesh doesn't mean you can't decorate with a little from both.
Use Every Single Color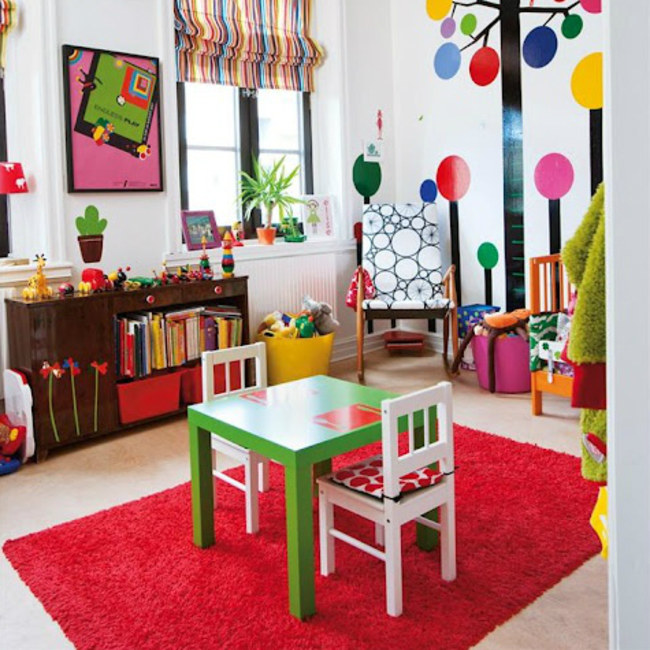 I mean why not? If you're seriously panicking about what colors to use, just use them all with a rainbow room! If you wanted to know what a unisex nursery room looks like, this is definitely it.
Paint It Red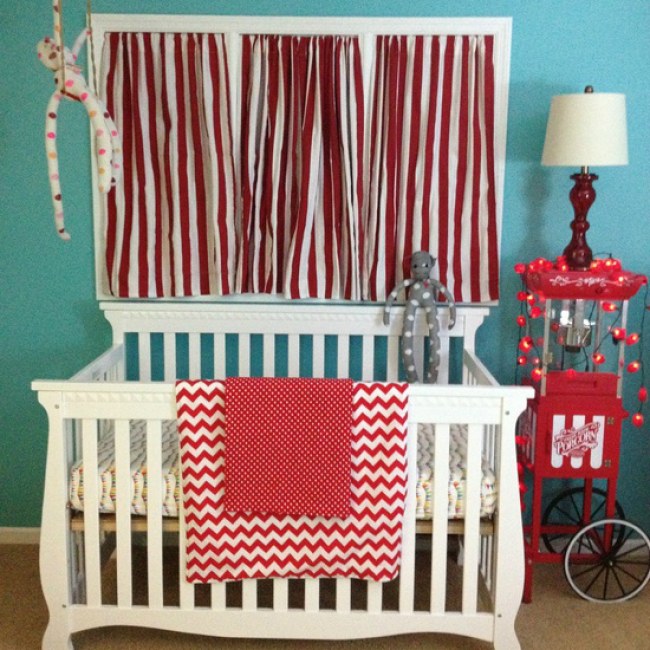 When all else fails, there's always the color red. Though it might be a loud color for a baby room, if you can handle it, red paint is a great way to make a nursery feel more unisex. Don't go for any light tints of this hue as it might make the room look a little pink, but try out a dark shade instead. This baroque theme is absolutely perfect!
Give the Changing Table Some Style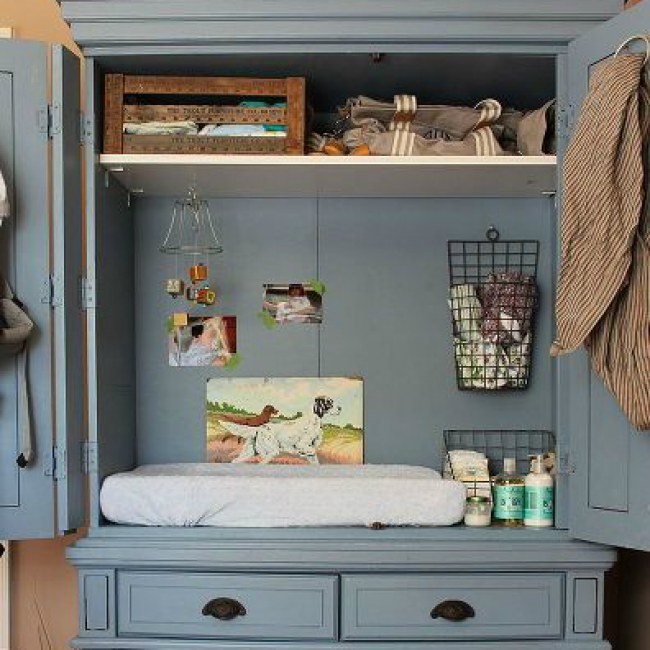 Personalize the changing table in your nursery room with something that'll work for both a boy and a girl. I love the color of this armoire (super creative and useful way to save space, by the way) because it provides the room with a rustic feel and is suitable for either gender. Additionally, if you happen to be sharing your guest space and baby room, this mature furniture will work for that as well.
Simply Add on to An Existing Room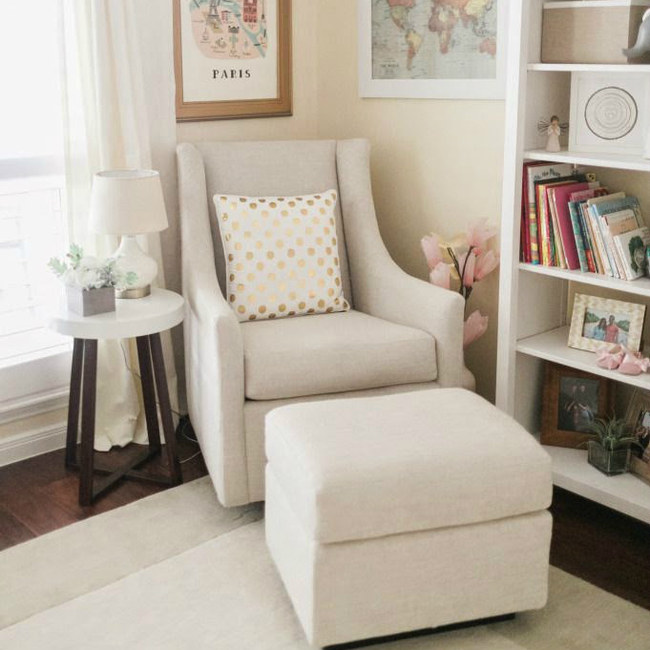 © andeelayne/Pinterest
Let's be real – starting from scratch and decorating a whole room for the baby is a lot of work. Not to mention, after only a few years you'll probably have to change the theme when your kid(s) grow up. So keep a room what you already have and just add baby pieces here and there for your future child. For instance, this nursing spot pictured above appears to cater to an adult, but with the giraffe on the shelf and the ceiling mobile, these little touches really go a long way in making it feel more like a unisex nursery.
Work on That Green Thumb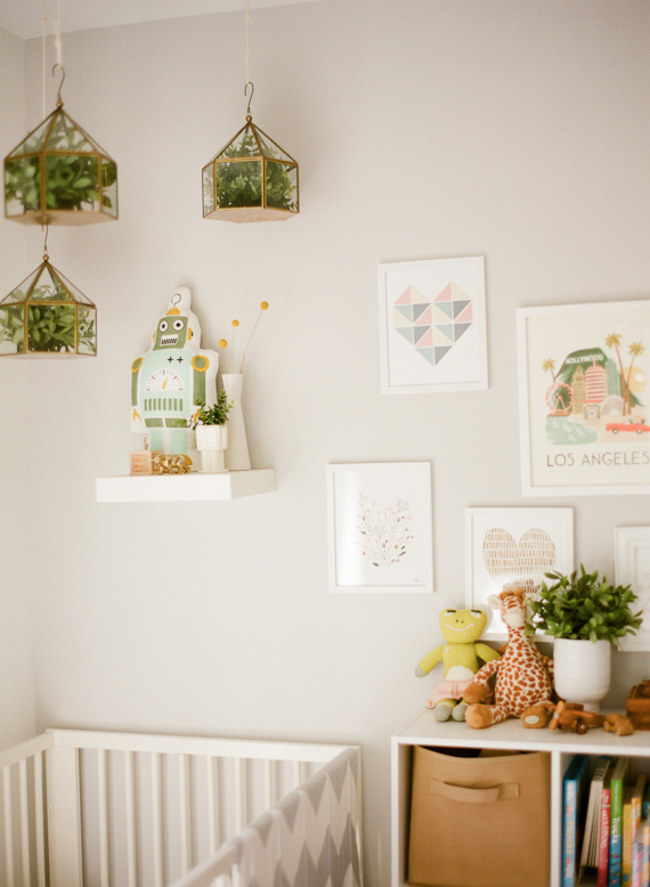 Just kidding. I totally don't expect any new moms to take care of a ton of plants and wildlife after giving birth, but these natural notes of green can make a baby room feel super fresh. Buy a plant that doesn't necessarily need to be taken care of daily or even a terrarium to complement the nursery. Not only will your friends love the room, but it'll also be great for both boys and girls.
Go for a Neutral Wallpaper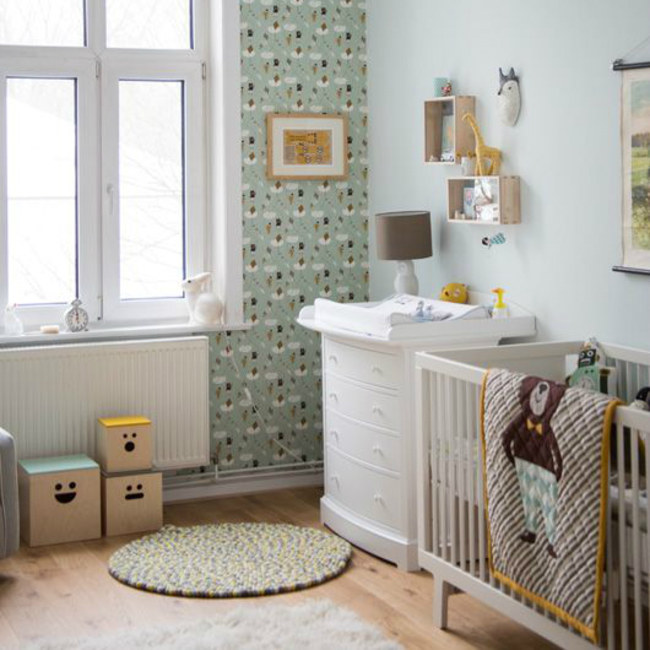 Who needs paint when you can just put up wallpaper? Choose a style that doesn't symbolize one sex or the other, like stars, images of animals and even trees. Source: http://www.wewomen.com/