For many couples, designing the nursery for a newborn is stressful. I mean… I'm pretty positive that paint chip samples are a sensitive subject for parents everywhere, and that's just the beginning of what goes into decorating a nursery. So when it comes to not knowing the baby's sex or having one of each (yay, twins!), the plans become that much more complicated. Don't fear however, because these 30 cute ideas for a unisex nursery will make your life so much easier!
The Sophisticated Baby Room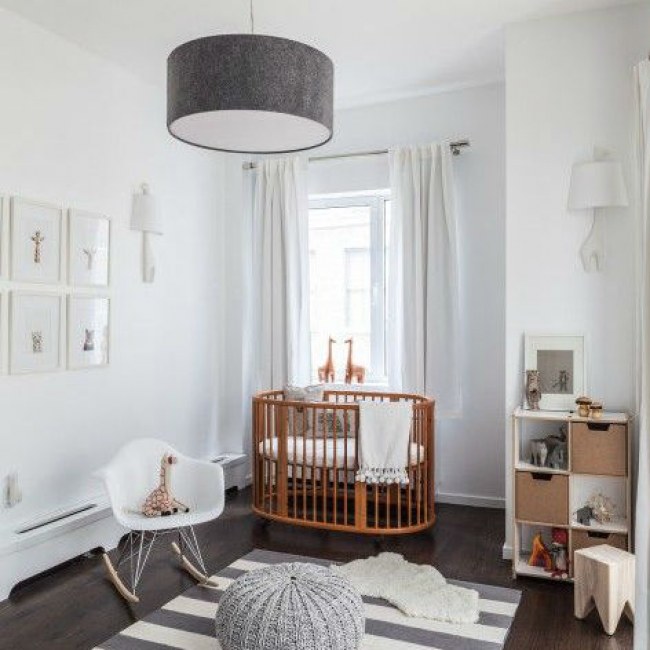 The colors of choice for most unisex nurseries are green and yellow because they're meant to be fitting for both boys and girls. Instead, why not go for some grey accents around the room for a chic look? Not that other babies care… but your baby will be the coolest one at daycare. If your baby could talk, they'd be talking about the classy nursery room you designed for them.
Unisex Nursery Ideas: Mix & Match Bright Colors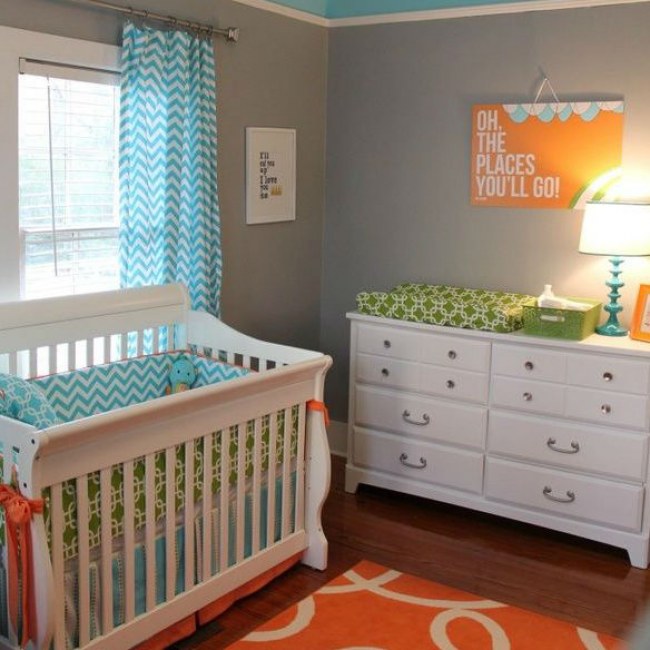 Although blue isn't typically used for a girl's nursery (though I don't know why, because I like it better than pink), you can try using various colors for the room to make it less masculine. By mixing green, blue and orange like this photo, the parents were able to keep the nursery neutral for any sex.
Murals on a Black Background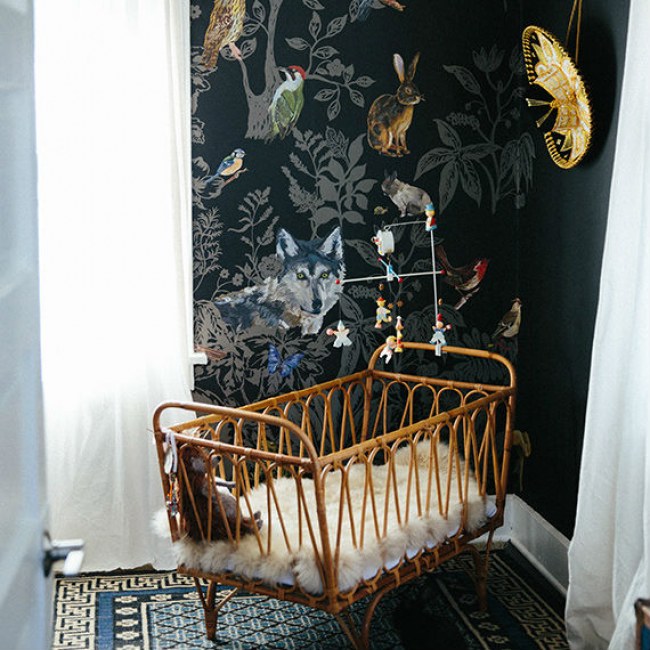 Have you ever seen a nursery so whimsical? I didn't think so. If you're having trouble figuring out what to do for your little one's future bedroom, paint the walls a solid color (black, beige or white) and hire someone to create custom wall art or do it yourself. Concerned about painting something that might lean one way or the other? Why not pick out one of your favorite childhood books (e.g. "Where the Wild Things Are" or basically anything by Dr. Seuss) and paint characters or quotes on the walls.
Animal Decor for Every Baby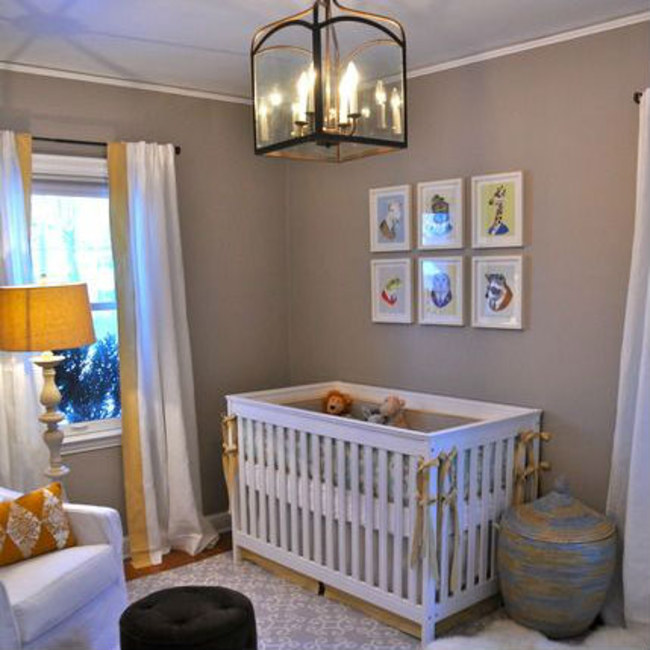 Whether you're going for a full jungle theme or you've just used framed animal photos throughout the room, decorating with animals makes sense for unisex baby decorations. Animals don't necessarily scream boy or girl (after all, there are both male and females out there in the animal kingdom), so they'll be a perfect addition to your design.
Black & Yellow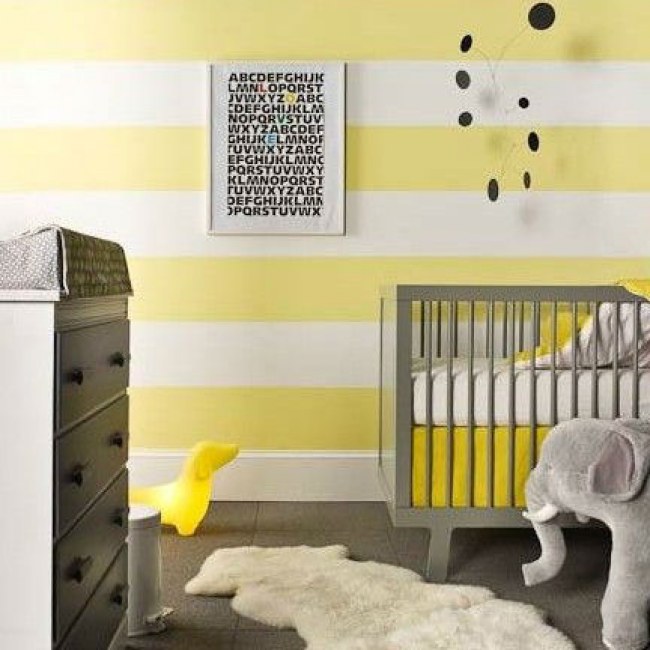 No, I'm not talking about the Wiz Khalifa song, but as everyone knows, yellow is a great option for unisex rooms. I'm not usually a big fan of the color, but I like how it doesn't appear overwhelmingly bright in this setup. The subtle hints of black, white and grey around this nursery make it a great space for a baby of either gender.
A Nursery for Parents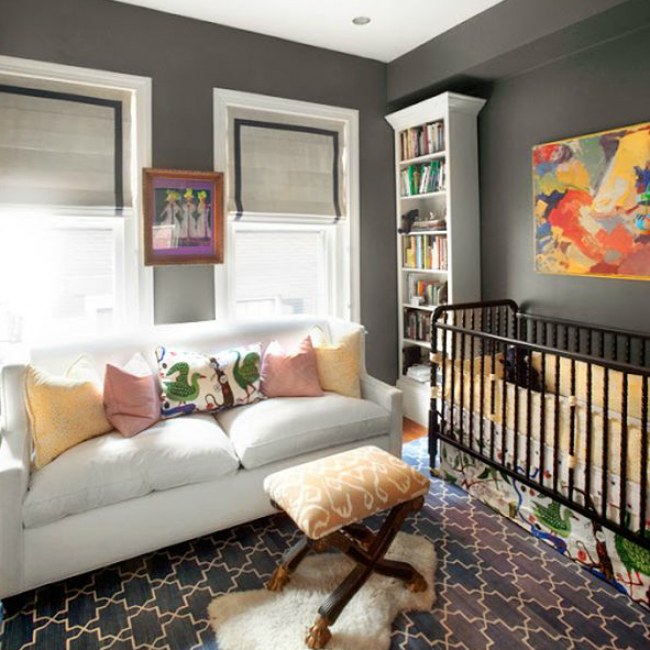 As much as everyone likes to decorate with the baby in mind, why not share this space? After all, moms and dads end up spending almost as much time in the nursery as their baby does. With grey walls, white furniture and some artsy flare, even I'd want to sleep in this room!
Don't Choose a Color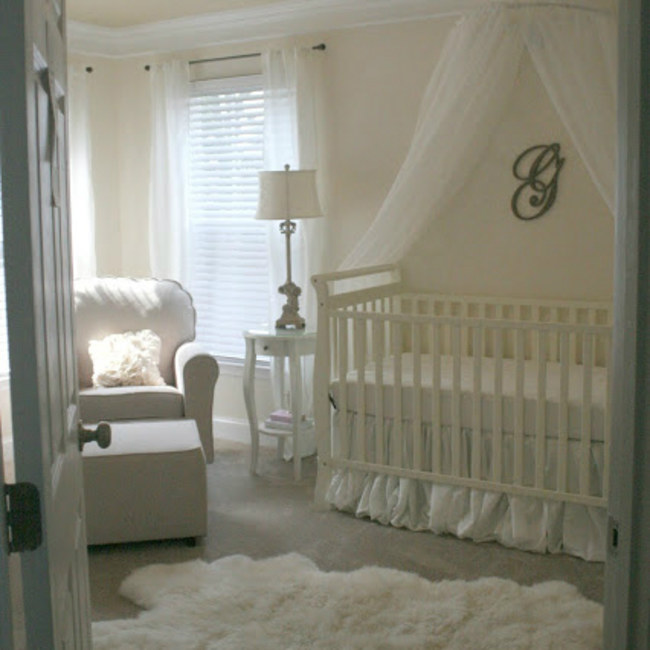 Rather than picking out paint or wallpaper (which we know everyone hates to do anyway), stick with an all-white nursery. Simple and effective (and easy to wash!).
Books Galore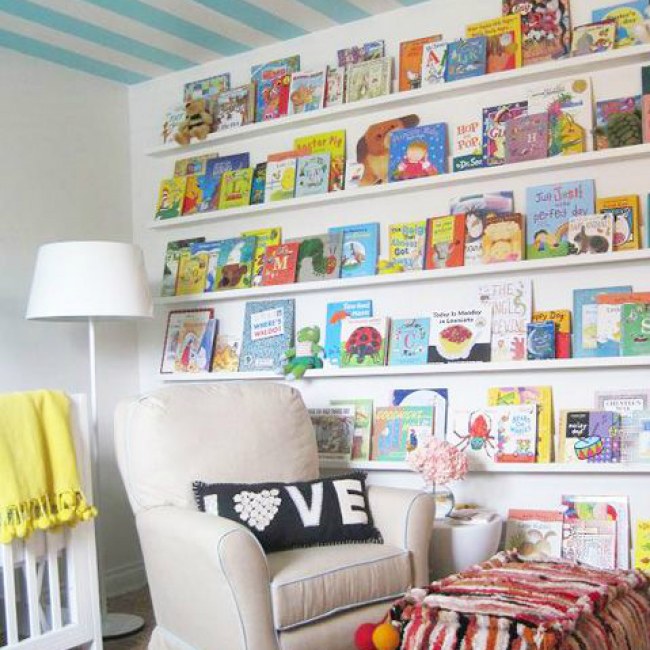 Why even worry about colors or patterns when you can just have an entire wall fully dedicated to books? I'm a complete book nerd so I know that I'll definitely want to do this when I eventually have a child. Start collecting books, whether they're your favorites from when you were a kid or new ones you've picked up at your local Barnes & Noble. Plus, once your baby grows up and transforms his or her new room, (s)he can replace those childhood books with high school and college classics.
Stick with a Theme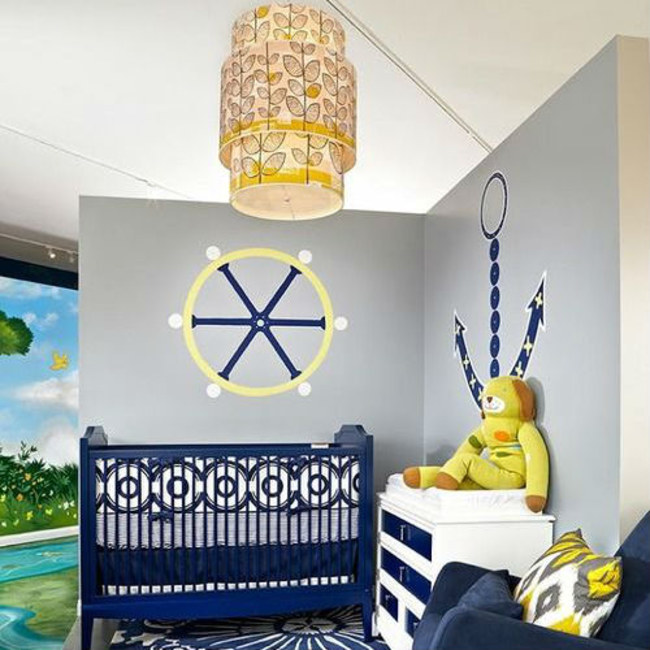 By theme, I don't mind with your colors, but rather… are you going to do something intergalactic with planets around the room? Something more nautical because you live by the beach? Whatever it is, make sure that it can go for either gender.
Disguising the Symbolism Behind the Color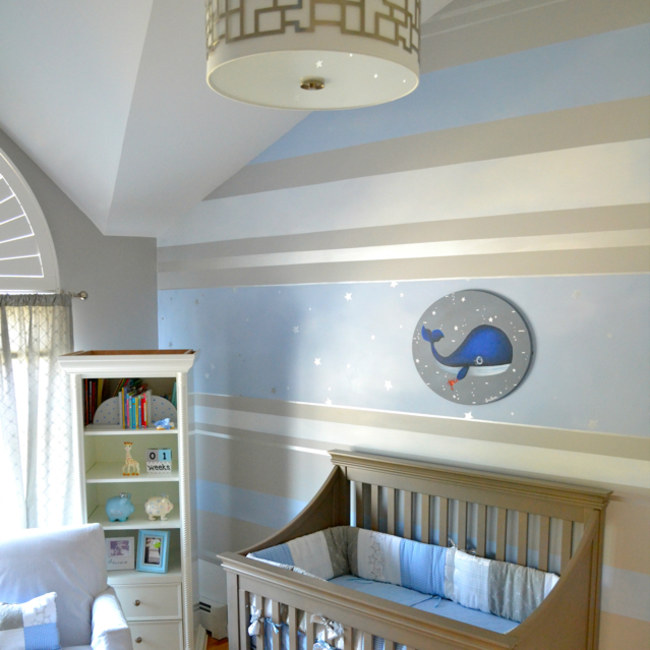 Seriously though, who said that blue has to be for boys and pink has to be for girls? Hopefully all of that will change in the future, but I digress. If you just happen to be a person who likes blue but who also wants a unisex nursery, you can still have that by simply disguising the color. Remember how we talked about themes a minute ago? Well, take some inspiration from the photo above by using an ocean theme (or simply a giant picture of a whale) so you can paint your walls blue. Then when someone asks if you painted the room blue because you're having a boy, you can respond with the obvious answer.
Source: http://www.wewomen.com/
Images from Pinterest.