A seventh-floor apartment in an eight-year-old Art Deco–style building located just north of Queen's Park and the University of Toronto campus.
The New York firm Robert A.M. Stern Architects designed this building as a twin to 15 Central Park West, a 1920s-style tower that was completed in 2008. As a result, 1 St. Thomas has some ornate details that stand out among the boxy skyscrapers near Bloor. This suite's owners found the finishes a little too ornate, though. They added sleek walnut cabinetry, plain built-in bookshelves and travertine walls and floors in the bathrooms.
The concierge staff is known for attentive service, according to the selling agent. They'll carry groceries, make reservations, deliver dry cleaning, park cars or even take them to the building's free car wash. And they're used to being discreet, having served the likes of Drake, Belinda Stronach and at least one high-priced Toronto FC import.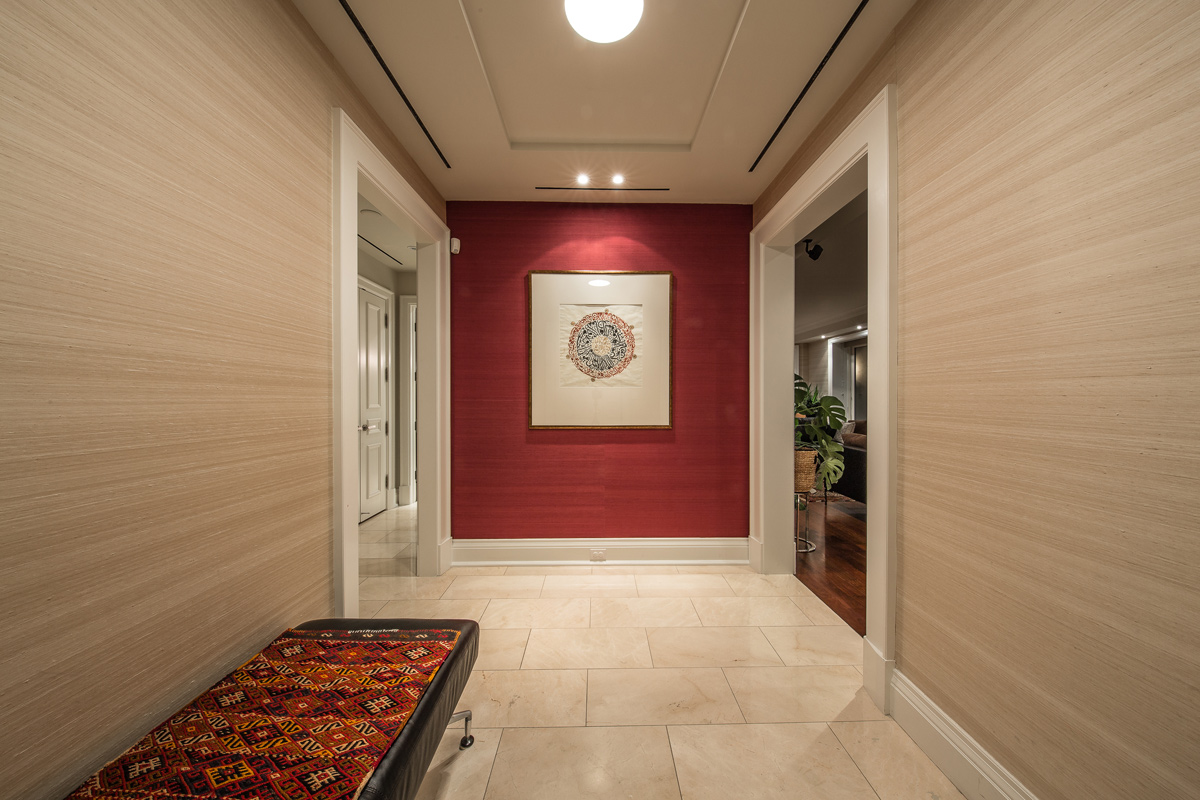 The owner added two custom shoe closets in the foyer.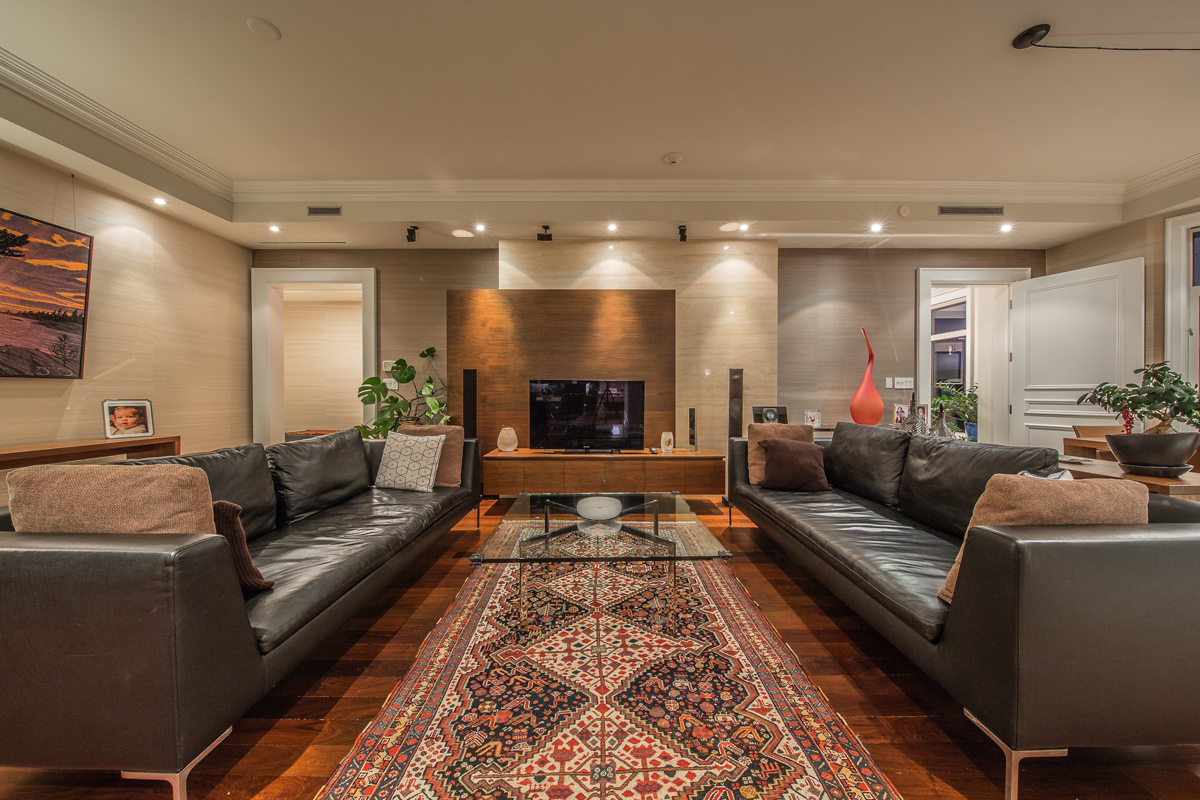 The living room has recessed ceilings, pot lights and high-end wall treatments—and some very fancy leather couches.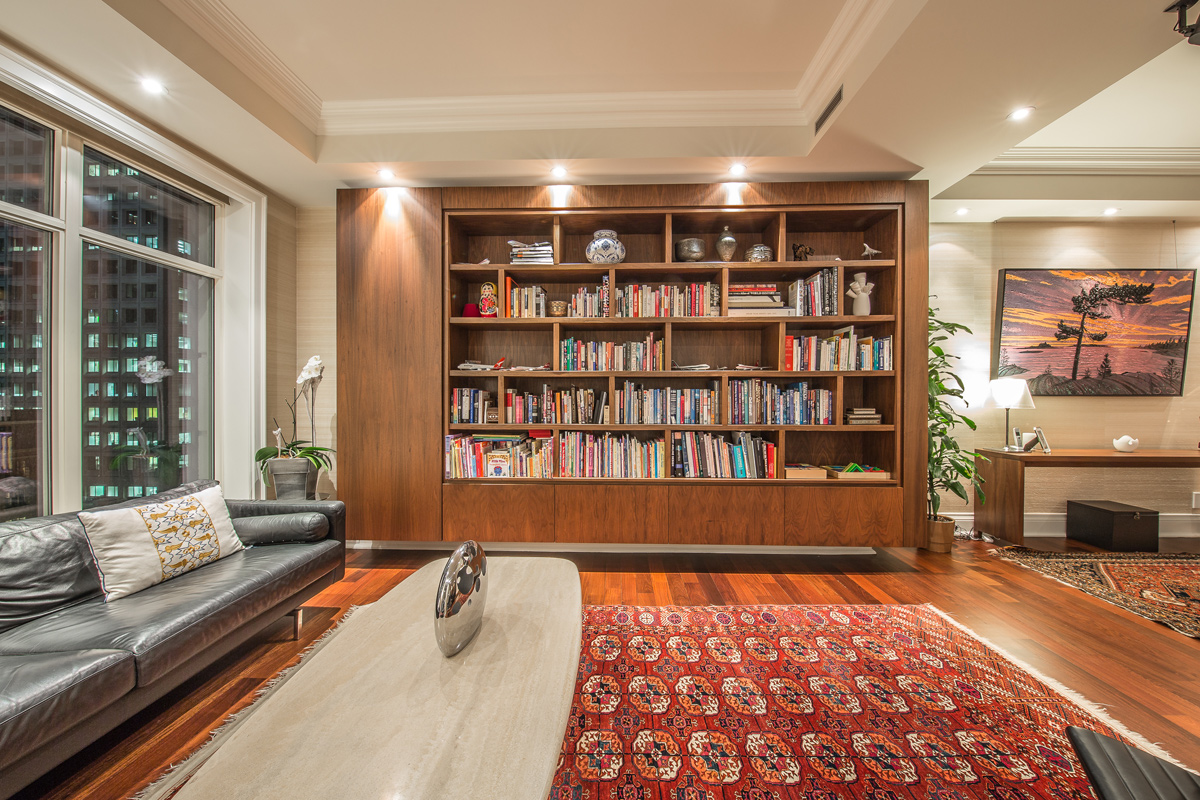 The couches don't come with the condo, but this built-in shelving unit does.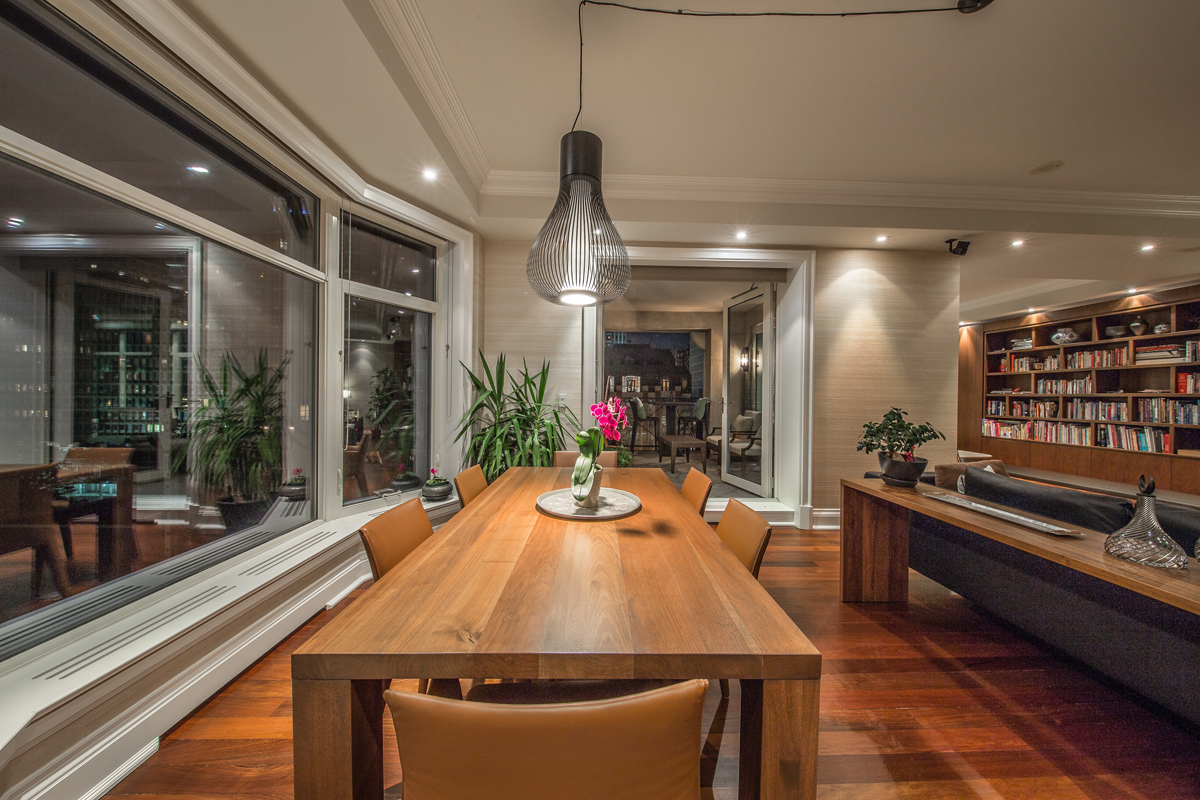 The dining area is combined with the living area. The door to the terrace is visible in the background, here.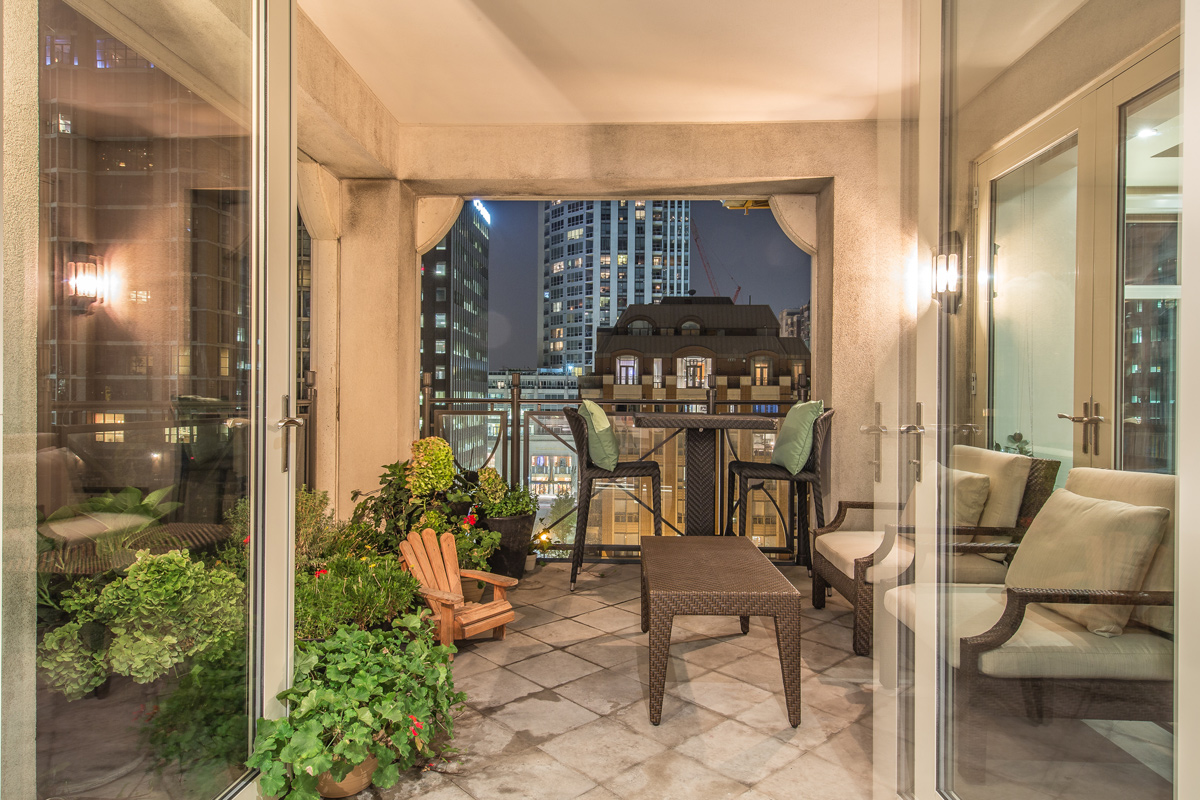 The terrace is on the small side for a $2.9-million place, but it's very private.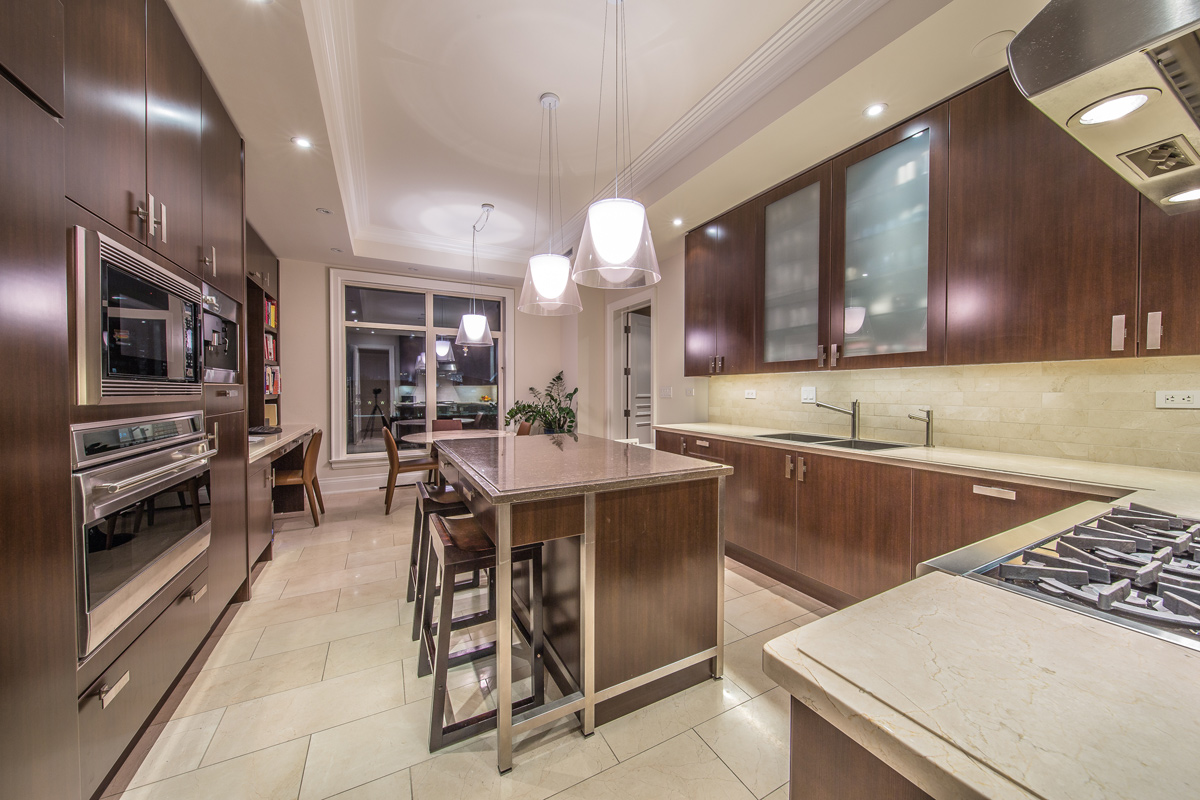 The walnut cabinetry is all custom made. The owners got it from Downsview Kitchens.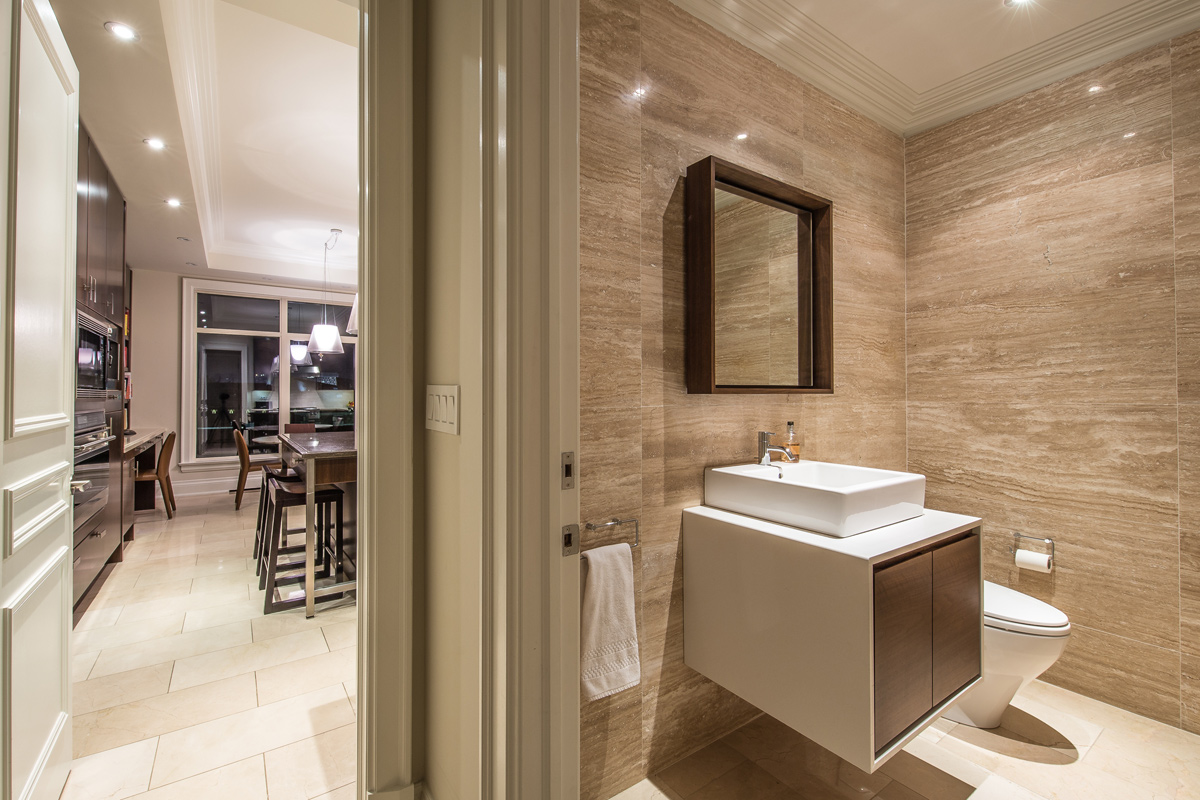 The powder room.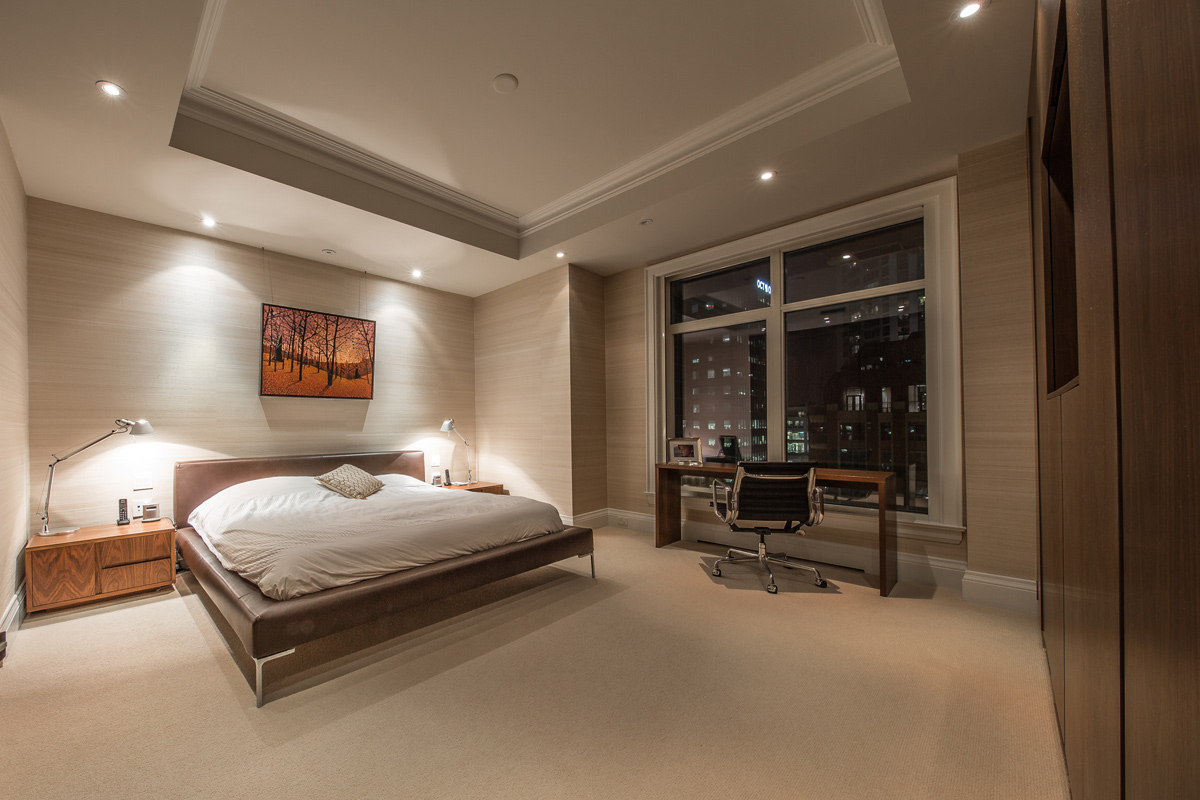 The master bedroom is one of two bedrooms in the unit.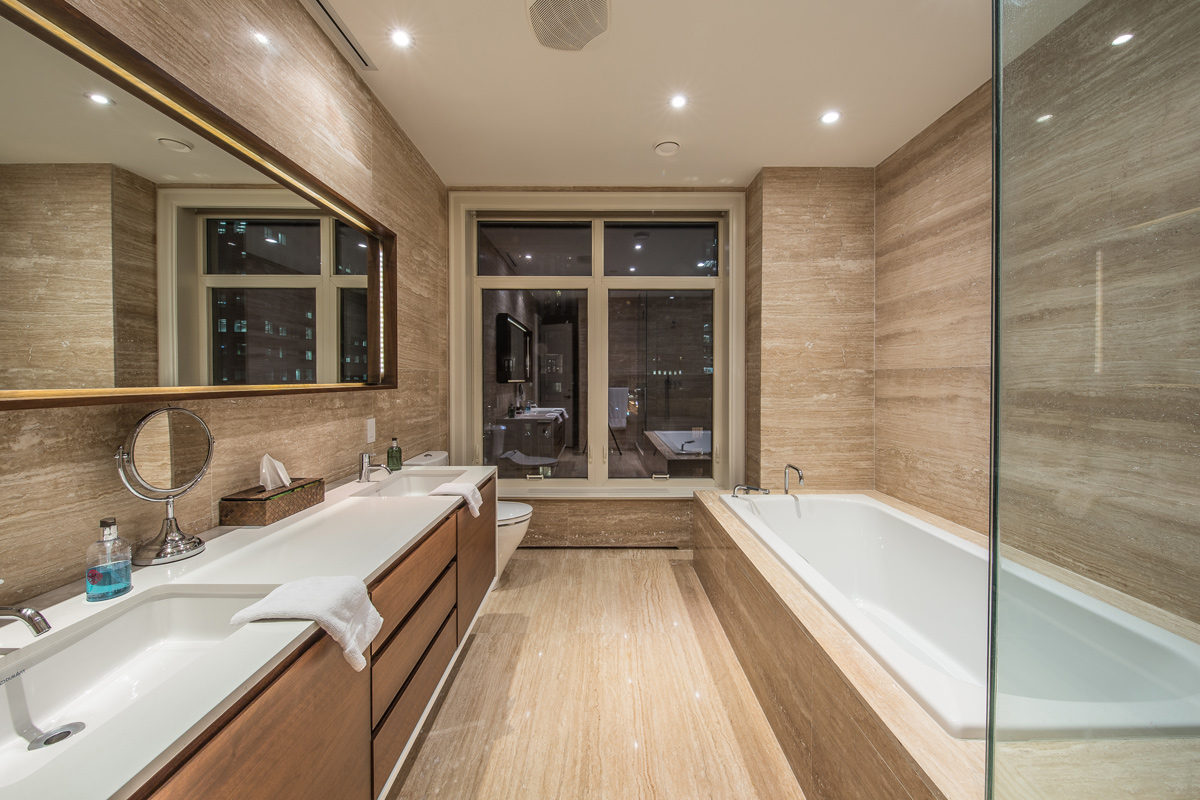 The en suite bathroom is covered in travertine.
Source: http://torontolife.com/