Good design isn't about following trends. According to Miriam Fanning, principal at Mim Design, the reverse is true: good design is what leads trends.
Fanning should know – her award-winning Melbourne-based studio is nationally and internationally renowned for its creativity and high-end finishes.
In late March, Mim Design's MAH Residence was shortlisted in the Residential Decoration category of the Australian Interior Design Awards (AIDAs). The AIDAs, which will be held on 10 June, recognise and celebrate excellence in interior design.
Competition in the Residential Decoration category is fierce, with 14 projects from nine of Australia's top studios making the cut.
The projects are distinctive and impeccably executed. From lush greenery, cool greys and bold patterns to statement bespoke furniture and dramatic lighting, each of the designs is unique, but there are some common threads.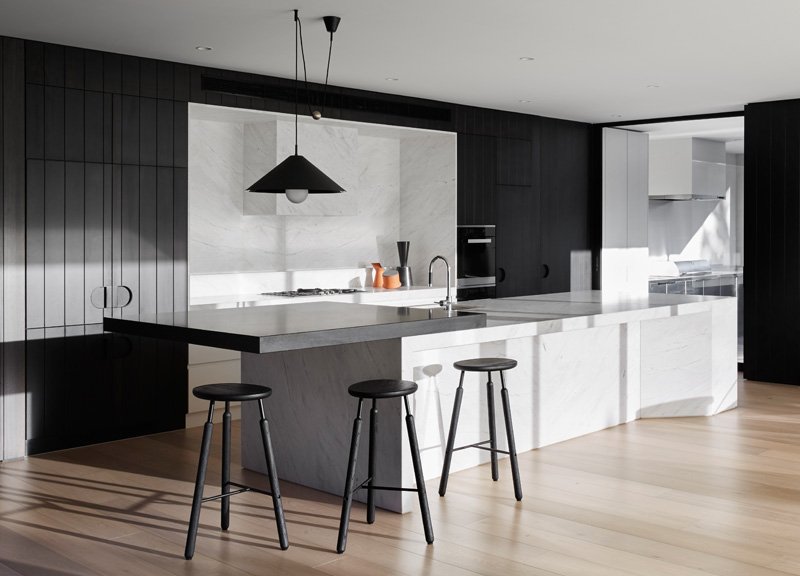 Mim Design's MAH Residence. Picture: Peter Clarke
Authentic materials
"What I love about all the AIDA-shortlisted designs this year," says Fanning, "is the authenticity of the materials used throughout – lots of natural products such as real stone and timber flooring.
"It's about using the best materials you can – no faux stones, no faux tiles that look like they're supposed to be timber or stone."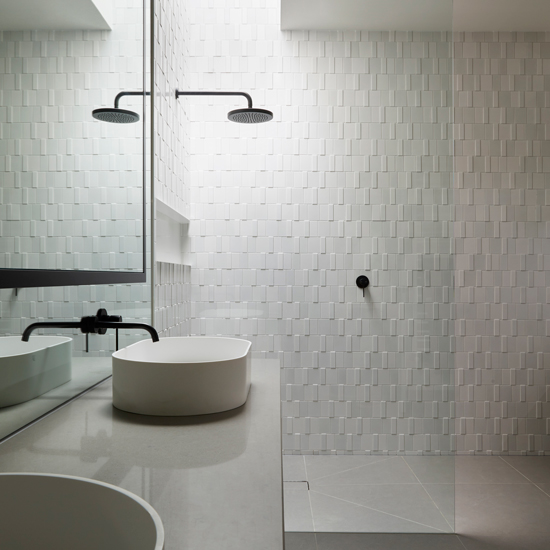 The bathroom in MAH Residence by Mim Design. Picture: Peter Clarke
Lighting
"The other thing I noticed is really great lighting. Lighting makes a huge, huge difference – whether it's a feature pendant or indirect light.
"As Australians, we pay so much more attention to that than our global counterparts. We like to maximise our natural daylight, whereas in Europe some of the buildings go for the cosy, confined, darker feel, which might give them a better temperature in those colder months."
Lighting makes a huge, huge difference
Original design
A clear takeout from the shortlisted designs is that creating a truly beautiful space is all about attention to detail.
"The designers you see in these awards spend a lot of time thinking about the detail and finding custom furniture and pieces to make the interiors unique for their clients," explains Fanning.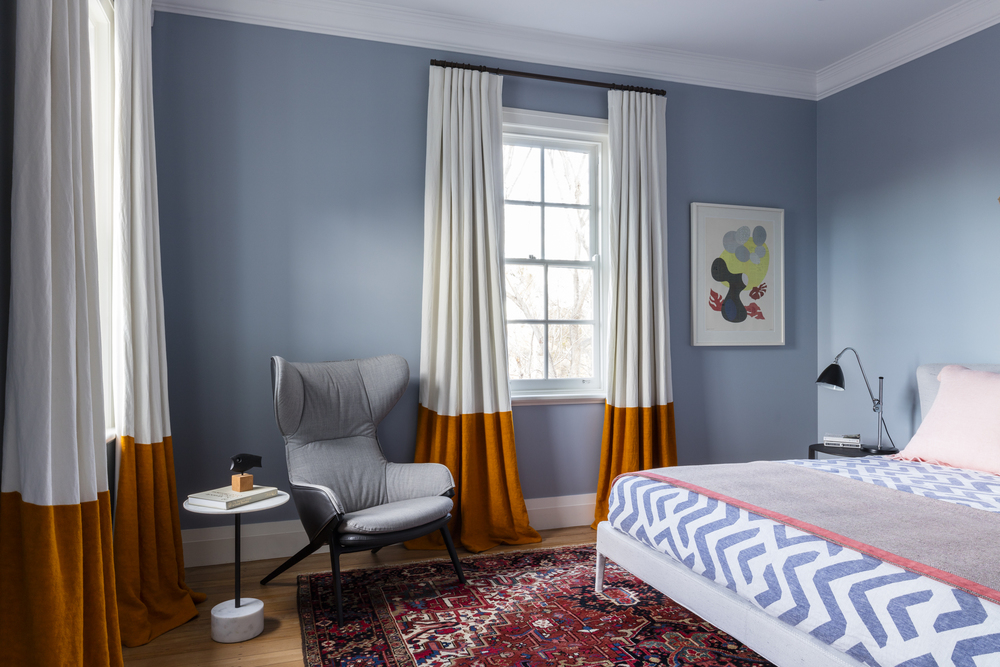 Arent&Pyke's Croydon House is shortlisted for the AIDAs. Picture: Tom Ferguson.
For budding decorators planning a home makeover this winter, she has this advice: "Have a good look around at key suppliers and make sure you always buy originals. Don't support the copy industry – it's not good for the people who spend a lot of time designing and creating the pieces.
"See every piece as an investment, because down the track it's going to be worth the same or more."
When you buy an original, every piece is an investment.
"Of course you don't have to go all high-end for everything – it's about mixing and melding and designing it yourself. So maybe you have an original, unique chair with a great little side table you found at Ikea."
Artwork
Speaking of blending, Fanning lives in an old double-fronted Victorian with a modern extension at the back. The interior is a soft meld of the two periods, with very high ceilings, lots of natural light, of course, and a "gallery hallway" down the middle.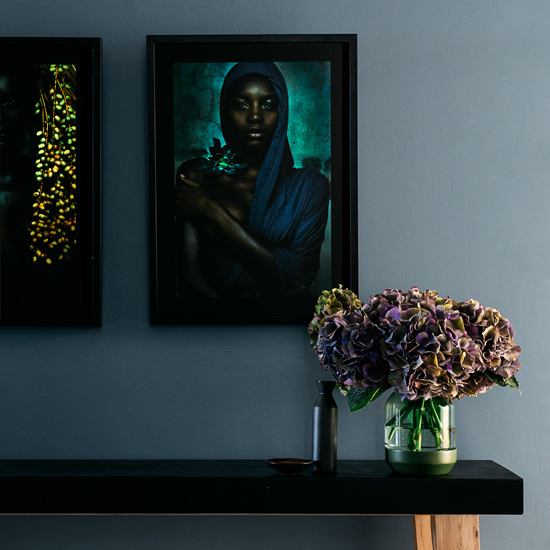 Willoughby House by Arent&Pyke is shortlisted in the AIDAs. Picture: Felix Forest.
"I'm a big advocate of having a good artwork collection, and starting young, so your art collection grows with you over time.
"For me, it's about longevity – it's something you love that also has a story behind it. If you love art, put a plan together and start collecting, because we have wonderful Australian artists."
Fanning's favourites are John Coburn and Michael Johnson.
The celebrated English designer and craftsman William Morris once famously said: "Have nothing in your house that you do not know to be useful, or believe to be beautiful."
These luxury designs certainly prove his advice to be timeless.
*Main picture: MAH Residence by Mim Design. Picture: Peter Clarke
Source: http://www.realestate.com.au/