Look, we don't mean to be rude, but if your private jet doesn't come totally decked out in mahogany, with a queen-sized bed, a walk-in shower, buckets of champagne on every available surface, and leather-bound encyclopedia sets, it's like…what are you even doing with your life? Go ahead, people who can afford private jet. Treat yourself to the Skyacht. It only costs $83 million and you deserve it.
At the very least, get those leather-bound encyclopedias.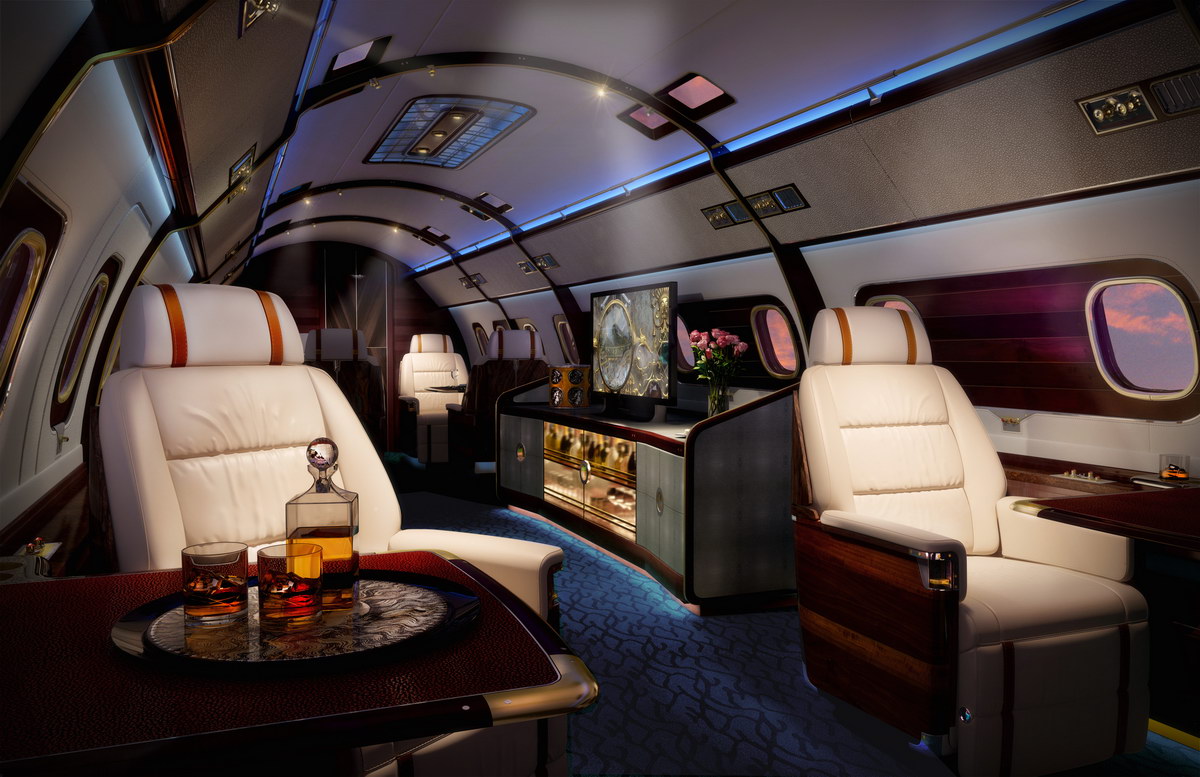 Skyacht One's Master Bath is second to none. It features a bejeweled "throttle" inspired faucet with a lit gauge that controls temperature over a walnut and gold sink. Edge lit bronze mirror softly bathes the space while adjustable spotlighting tasks the working areas in addition to a brass framed window. The walls are lined with matte finished teak and mahogany, held tightly by brass fittings.  Contrasting the woodgrain, green Malachite countertops and Shower lend a deep elegance. Vintage Fornasetti Accessories accent our own platinum Skyacht hardware.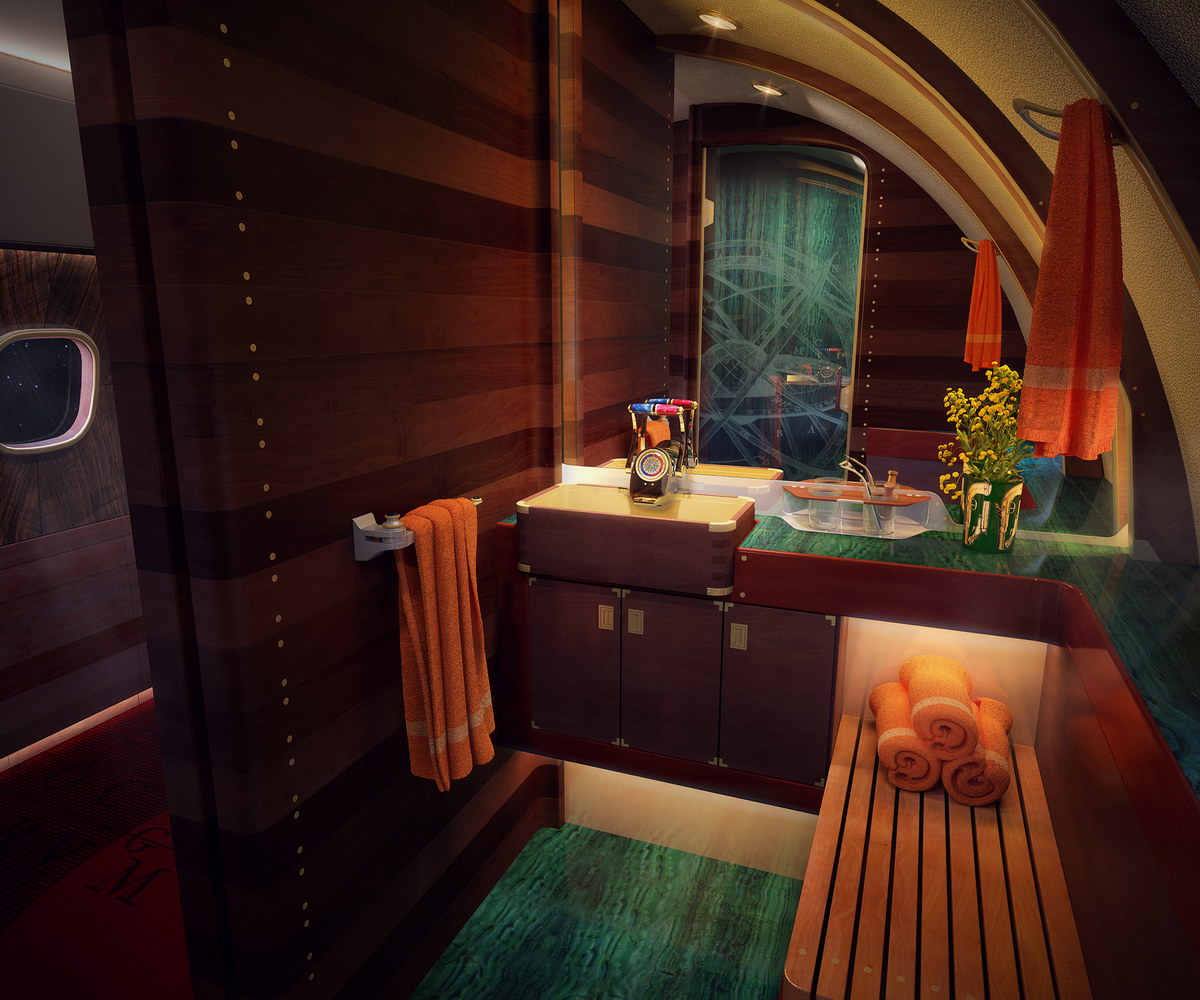 Technology from the future masterfully wrapped in the handmade luxury of the past, one mahogany plank at a time. They do make them like that anymore. The faux "planked" joinery "hull" turns heads with a towering "mahogany" stabilizer and polished rudder. This private jet is an etalon in aircraft construction.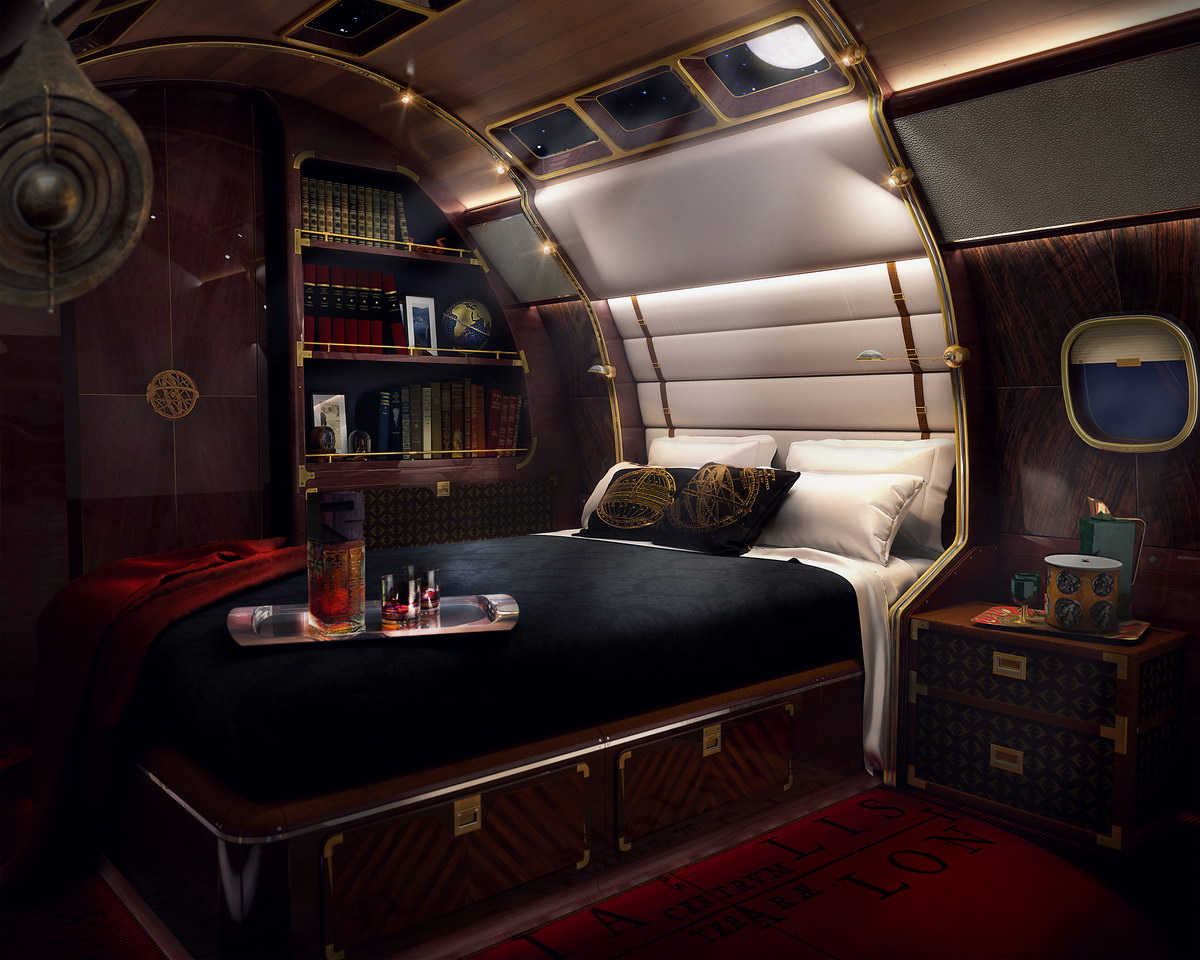 The main cabin is expansive with a Chesterfield Sofa and Cocktail Bar for watching television or surfing the net. Seating is lavish, flanked by inlaid paneling and window "portholes" lined in brass, nickel and mahogany. Platinum Controls are bejeweled and simply operated. Shagreen "Stingray" skin lines the valances and tabletops, while Skyacht's ribbed structure of inlaid brass and wood span the cabin with adjustable lighting.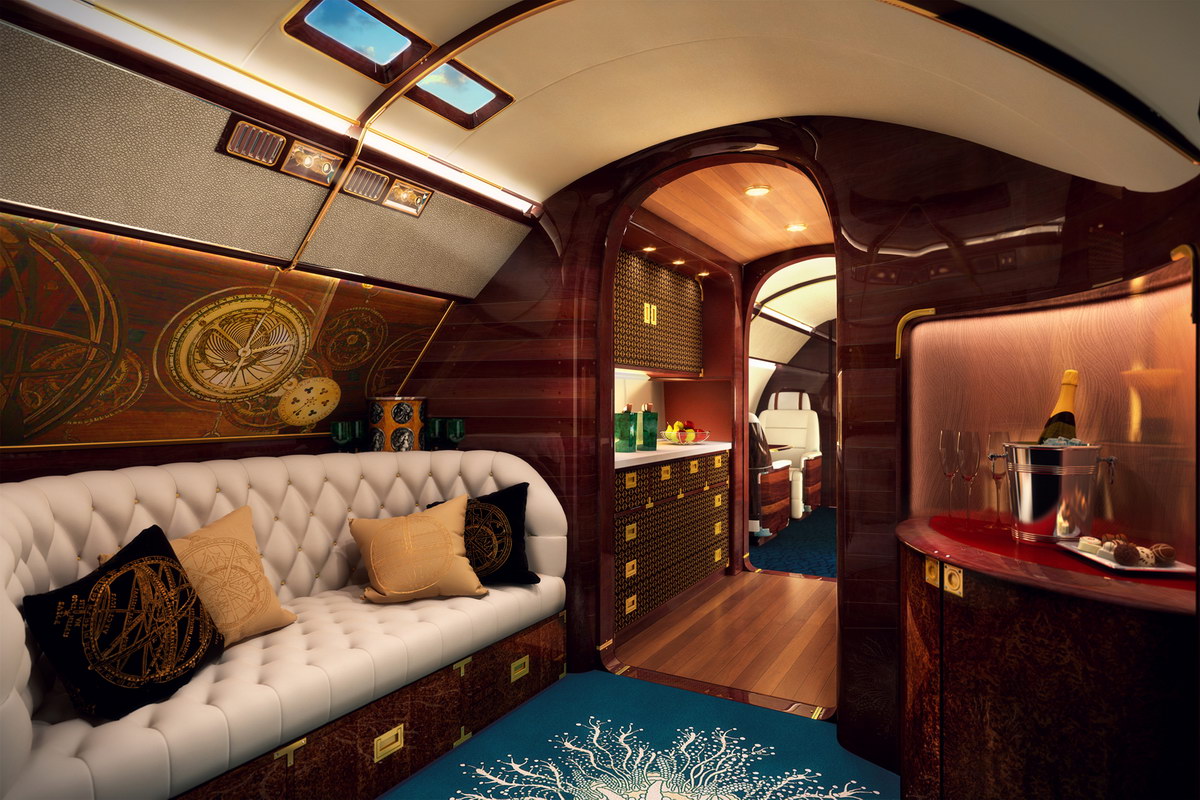 Skyacht was further inspired by the vision of one George Whittell Jr. of Lake Tahoe, California. Back in 1939 Whittell was in love with his Douglas DC2 Aircraft. The gleaming fuselage and streamlined shapes drove him to commission the Thunderbird, a fantastic Hackercraft motor yacht to match his airplane.