Sitting in a hot bath with a forest view and a light breeze is pretty close to our idea of heaven, and we have the soaking tub to thank for it. We've collected 12 of our favorite Japanese-inspired soaking tubs—most in Japan and some, not all, with green spaces just a few feet away.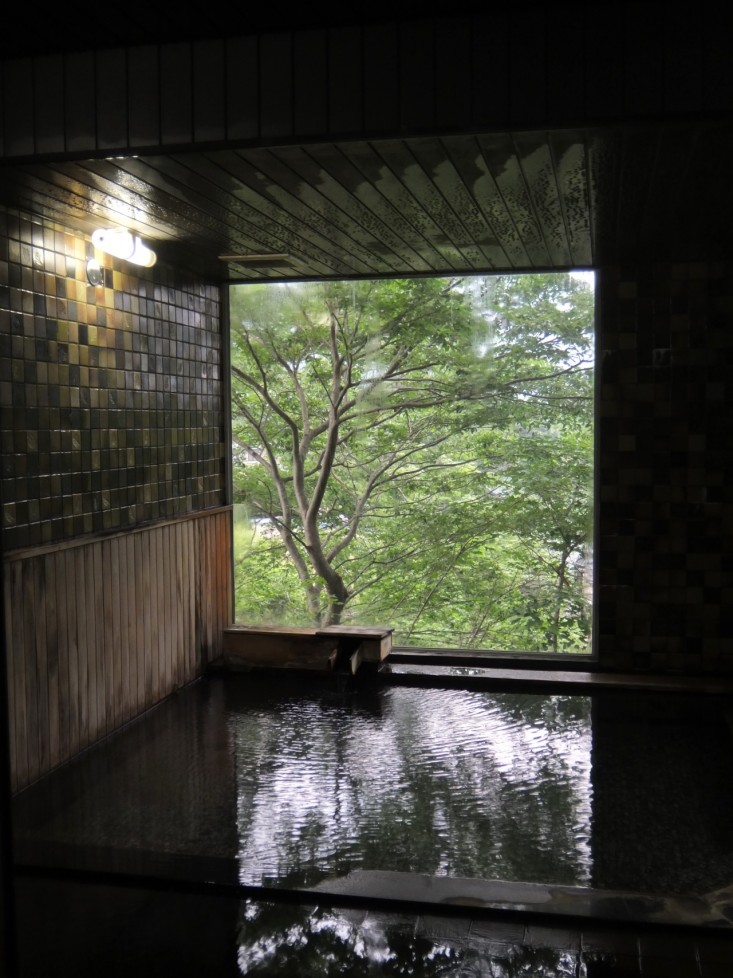 Above: A soaking tub at Aoneonsen Eco Hotel in Miyagi, Japan. Photograph via Tofuist on Tumblr.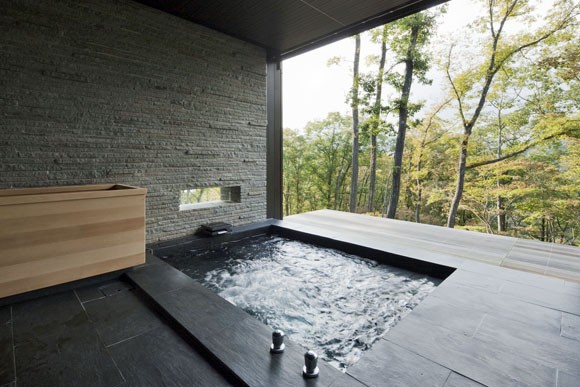 Above: An indoor/outdoor tub in Karuizawa, a mountain resort town outside of Tokyo, by Ken Yokogawa Architect Associates. The cypress soaking tub and black granite sunken tub look through a fully glazed and operable window wall onto a forest screen beyond. Photograph via ja+u.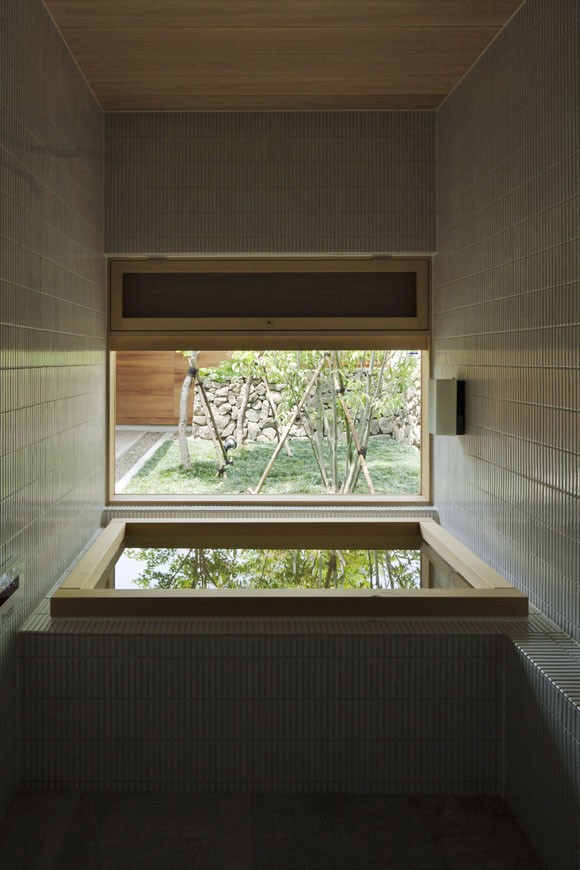 Above: A sunken tub clad in thin vertical ceramic tiles looks onto a courtyard by Yasushi Horibe Architect + Associates. Photograph via ja+u.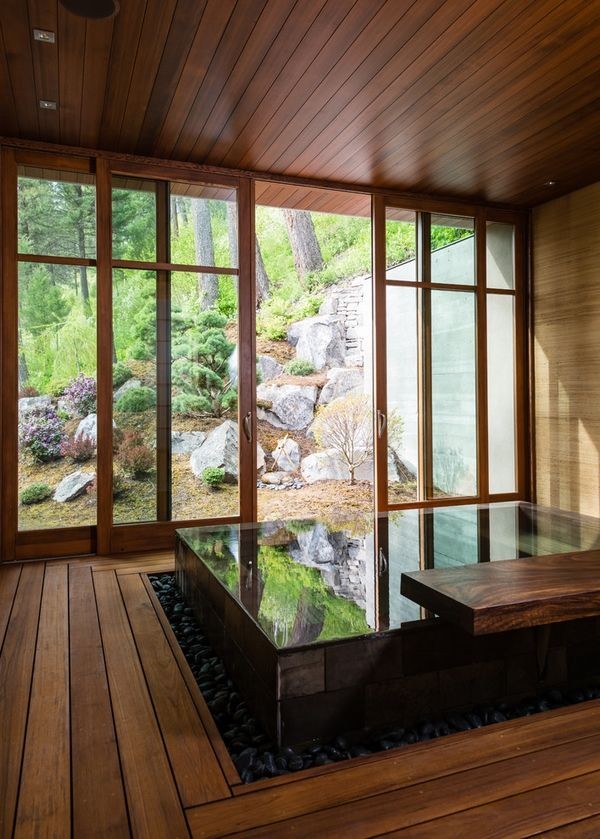 Above: This tub is Japanese-inspired but lives in the mountains of Northern Montana in a Zen sanctuary on a 15-acre estate. The spa room's wall of teak windows folds away completely to open to the forest. Photograph via Interior Design.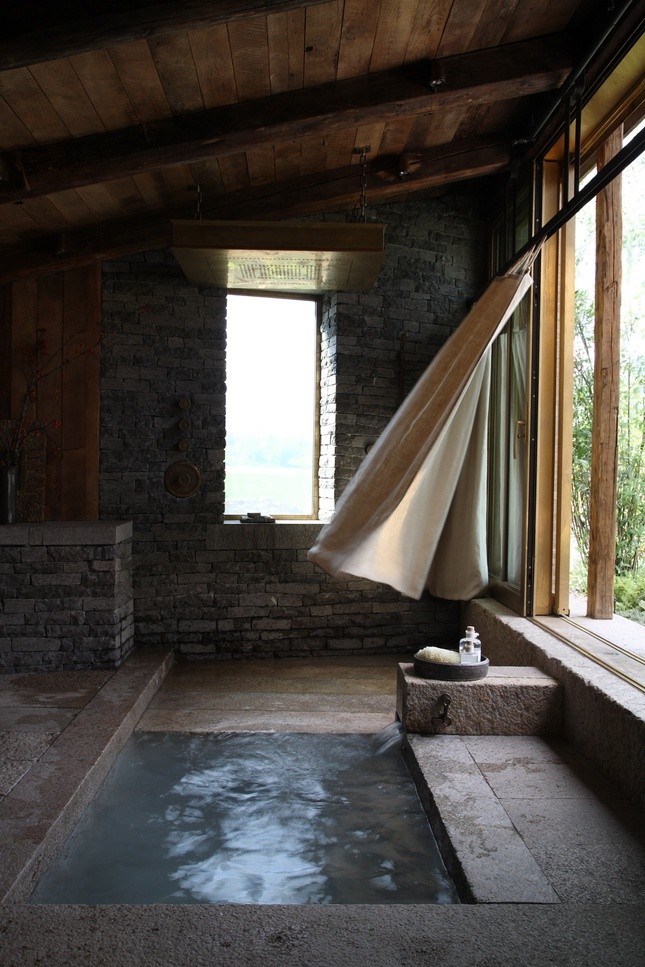 Above: A sunken stone bath with breeze via Boutique Homes.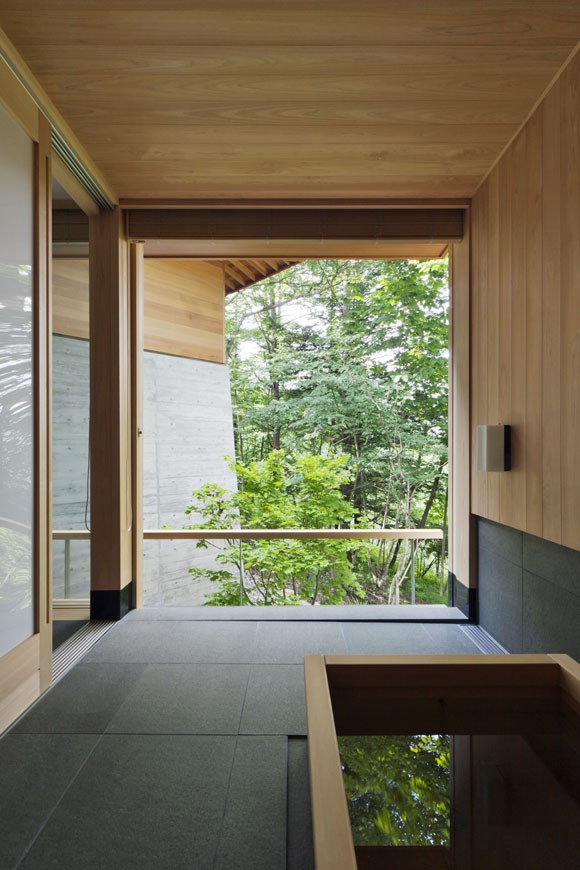 Above: A wood soaking tub in a bath by Yasushi Horibe Architect + Associates in the resort town of Karuizawa. The glazing wall opens completely to the outdoors, illustrating the perspective of the architect: "Residences fuse or layer public and private…The exterior and general appearance are public, with the roof and outside walls becoming a part of the landscape itself." Photograph via ja+u.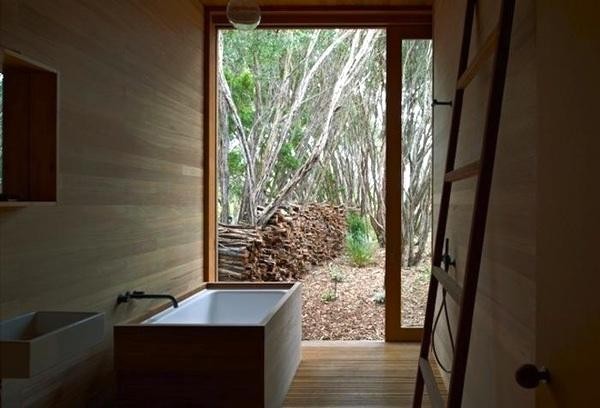 Above: Melbourne architects O'Connor and Houle designed their own house with an intent to teach their children how to live slowly with an appreciation for nature.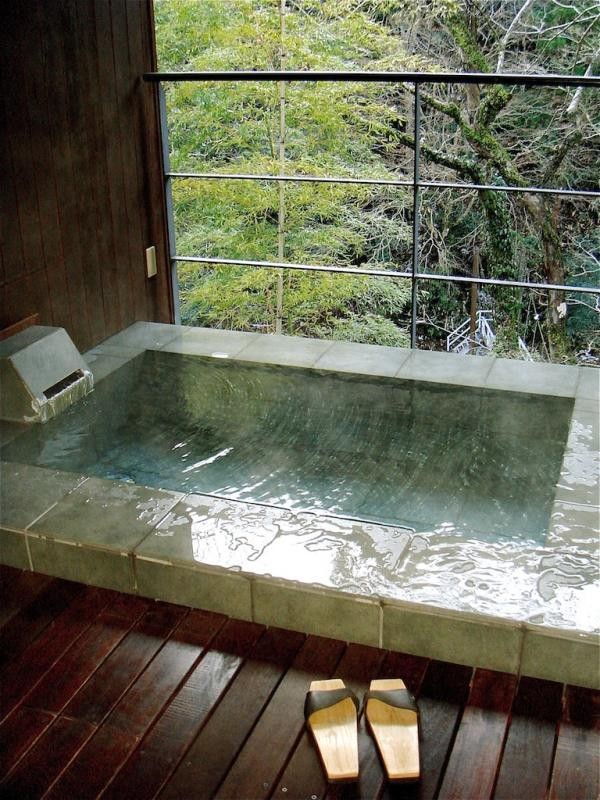 Above: A tiled soaking tub at the Arcana Izu hotel and spa in Izu-shi, Japan. Photograph by Ken Lee via Flickr.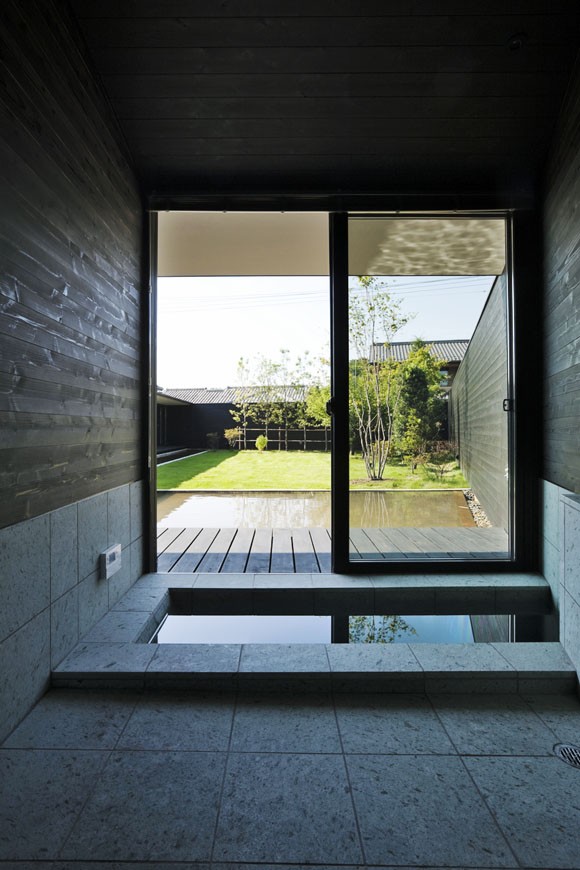 Above: A soaking tub in a house by A.H. Architects in Tokyo leads to an interior courtyard via a sliding glass door. Photograph via ja+u.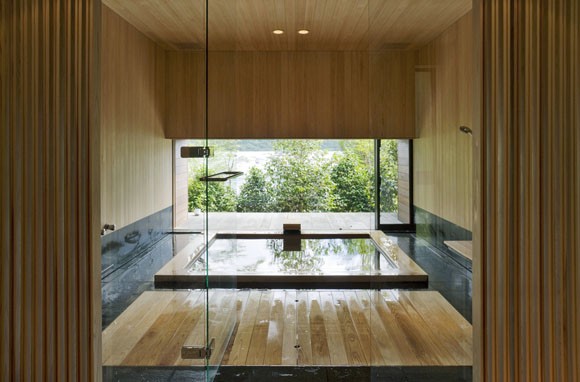 Above: A hinoki wood-lined spa room in a house by Kidosaki Architects Studio. Photograph via ja+u.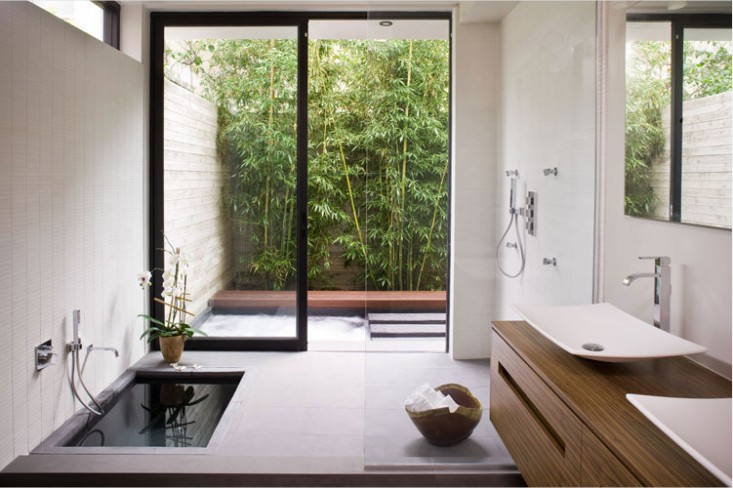 Above: In an LA residence by Aidlin Darling Design, a room with a sunken bath and shower opens onto a bamboo screen and hot tub connected to a larger backyard swimming pool. Phtograph via Karmatrendz.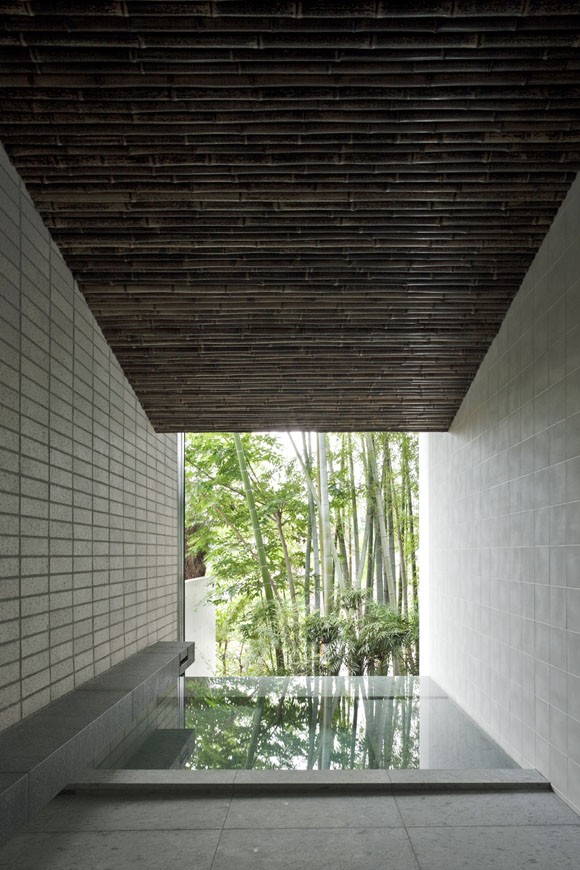 Above: A house in Tokyo by KEN Architects/Kenichi Kohmura faces a bamboo grove, echoed in the bathroom's sloped bamboo ceiling. Photograph via ja+u magazine.
Source: http://www.gardenista.com/