When architect Charlie Lazor was com­missioned to design an affordable, dura­ble summer retreat on Lake Superior's historic Madeline Island, he was aware of the location's challenges. Because of its relative isolation, site-building results in a 20 percent up-charge for ferrying materials and equipment, such as a weighty concrete mixer, to the wooded site. The clients envisioned a modern cabin that evoked a rustic simplicity; Lazor, creator of the panelized FlatPak house, developed a new modular 1,600-square-foot open-plan Week'nder sporting a screened porch, traditional porcelain fixtures, and shed door latches. Mounted on tubular steel posts to minimize its ecological footprint (and the number of ferry crossings), the home stands out amongst the trees as a testament to both prefab's tenacity against the elements and its environmental ethos.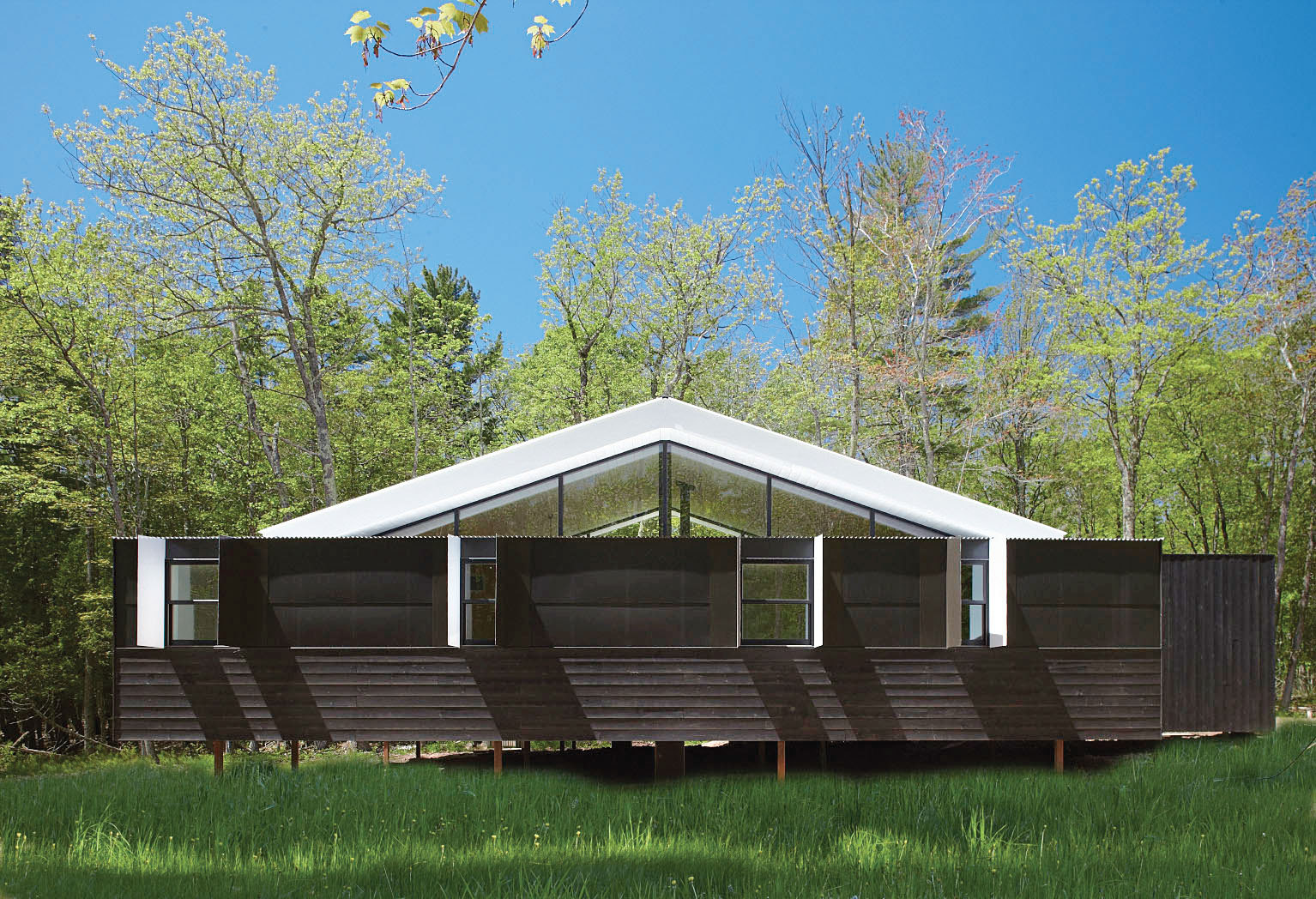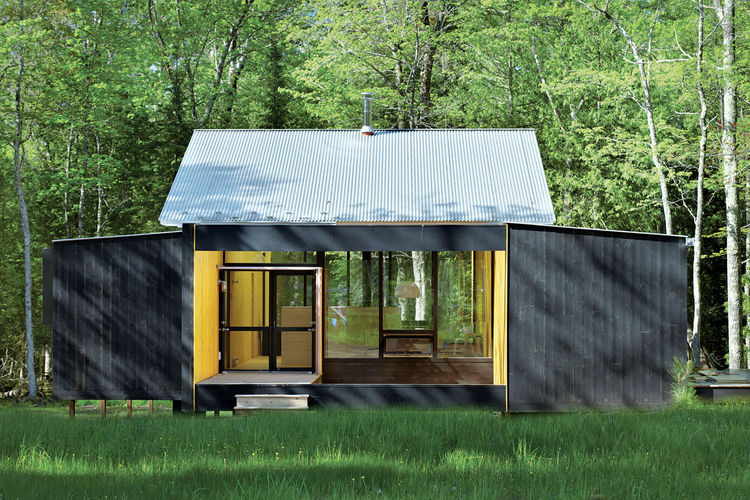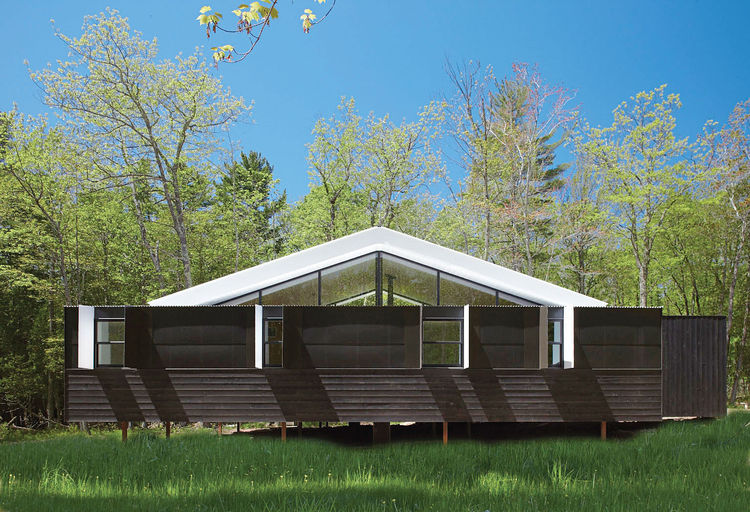 Nestled in a field of praire grass in the Wisconsin woods, the Weekn'der is a dynamic contrast of minimalist black and white. Charlie Lazor's design consists of two prefab modules bookending a central stick-built home.
Photo by
The Lario Wing at Spazio Villa Erba is constructed of glass sheets and steel. The architect describes this wing as characterized by free curved lines, in subtle harmony with the existing trees.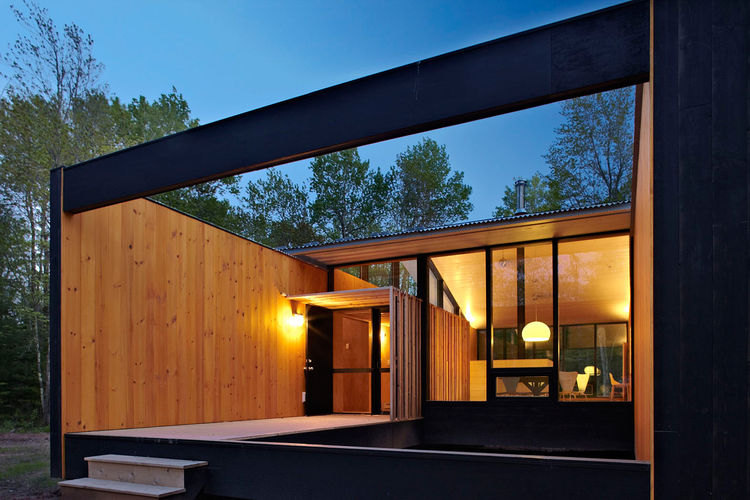 Proceeding through the Weekn'der is an experience of shifting volumes, myriad textures, and changing light. Pine walls stained a warm blonde hue, corrugated metal roofing, and an abundance of glass make the space feel roomier than its 1,600 square-feet.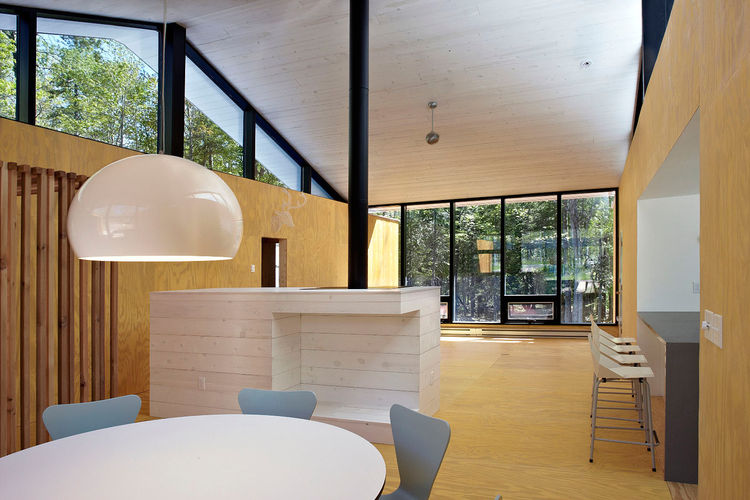 In the naturally lit central living space, stained plywood is used for the walls and flooring. The interior boasts high ceilings, a wood-burning fireplace, and a dining table by Robert Ewert Designs.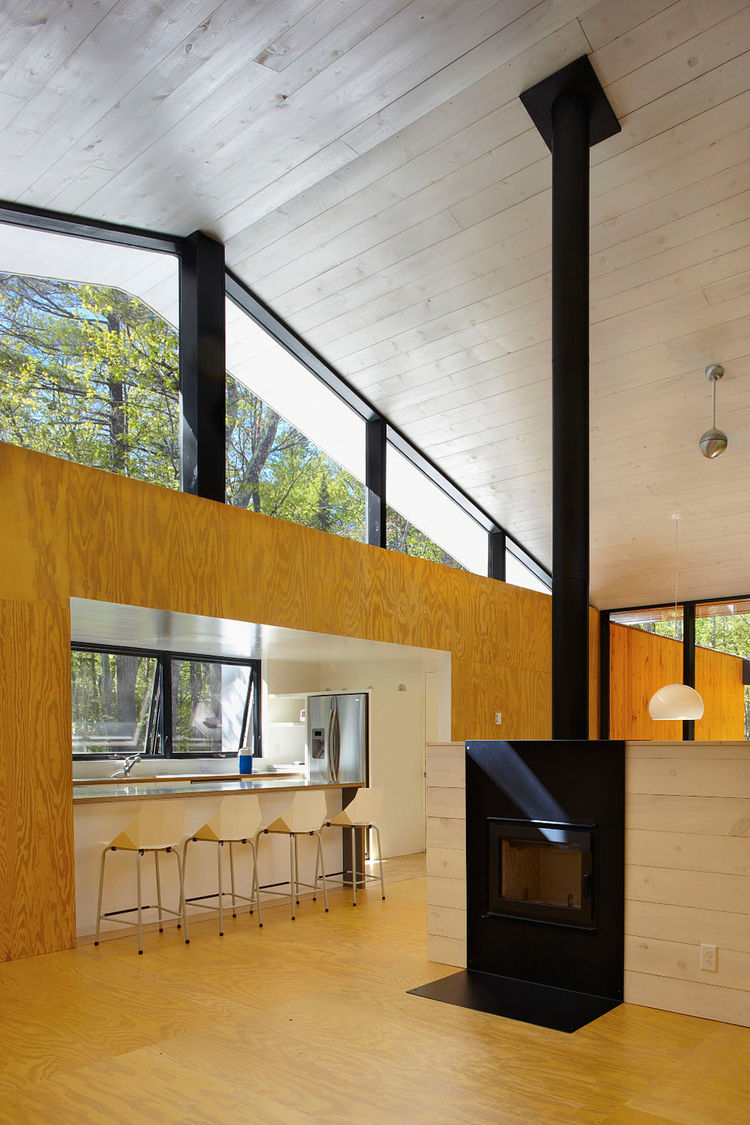 A Rais wood-burning fireplace heats the central space and the architectural element surrounding it was designed and installed by Charlie Lazor. The sleek, minimalist kitchen is outfitted with zinc countertops and the counterstools are by Blu Dot.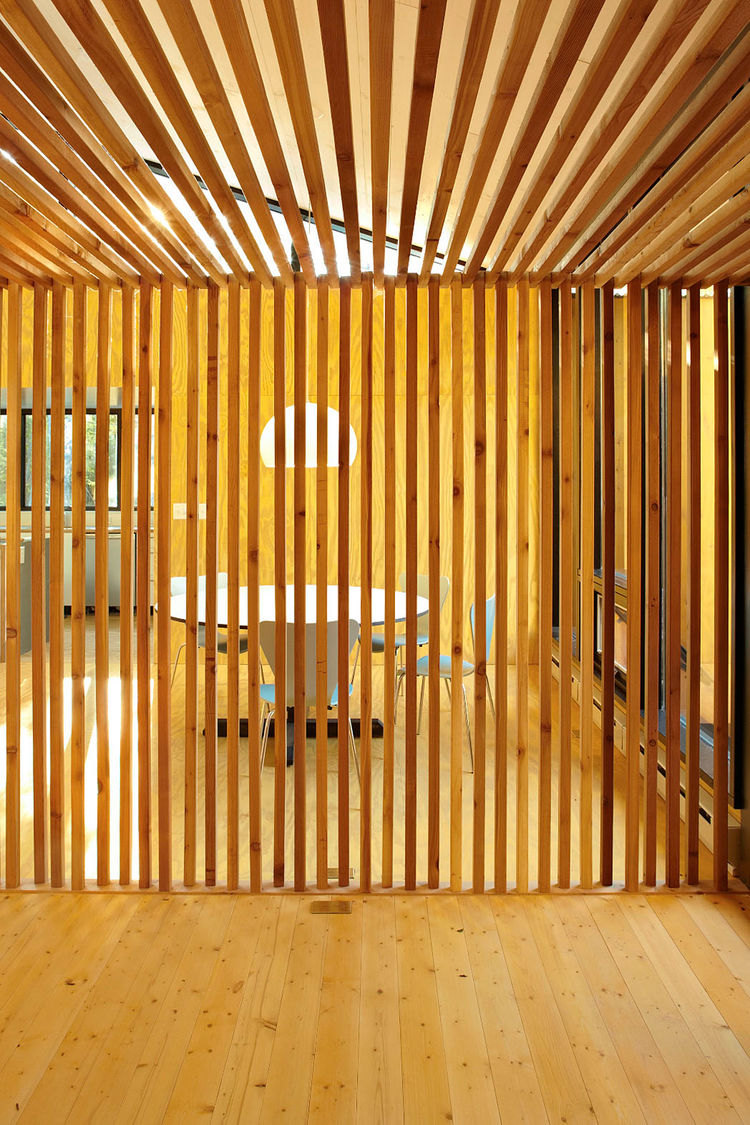 A seven-foot-tall entry screen made from raw heirloom cedar is a cozy decorative moment that first compresses one before launching him or her into the expansive shared space.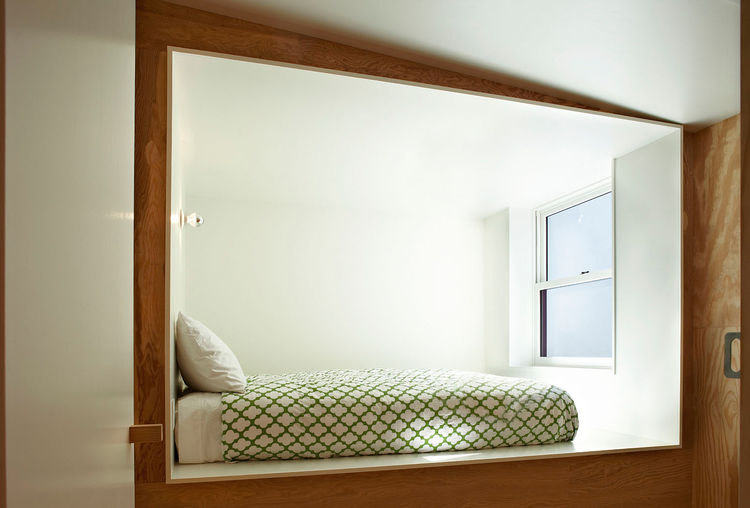 The ultra-compact "sleeping berths" are a couple of steps up from the ground. Deep frame windows mediate views to the outside and the white walls bounce diffused light to illuminate the space as if it were a light box.
Source: http://www.dwell.com/