Interior design is a form of art. Creating a space that perfectly reflects our personality, inspirations, and ambitions is not an easy task. Combining a hundred elements – furniture, decor, natural light, colors, fabric, etc. – in a way that makes sense, in a way that creates harmony may feel overwhelming. If you are thinking of remodeling your house or apartment, but are not sure where to start, we suggest to first settle down on the style of interior design that fits you best. We put together a quick guide for you to learn the difference between basic interior styles. See which one matches your taste and personality best. Don't be afraid to combine different styles. Let your imagination run wild.
1. Classic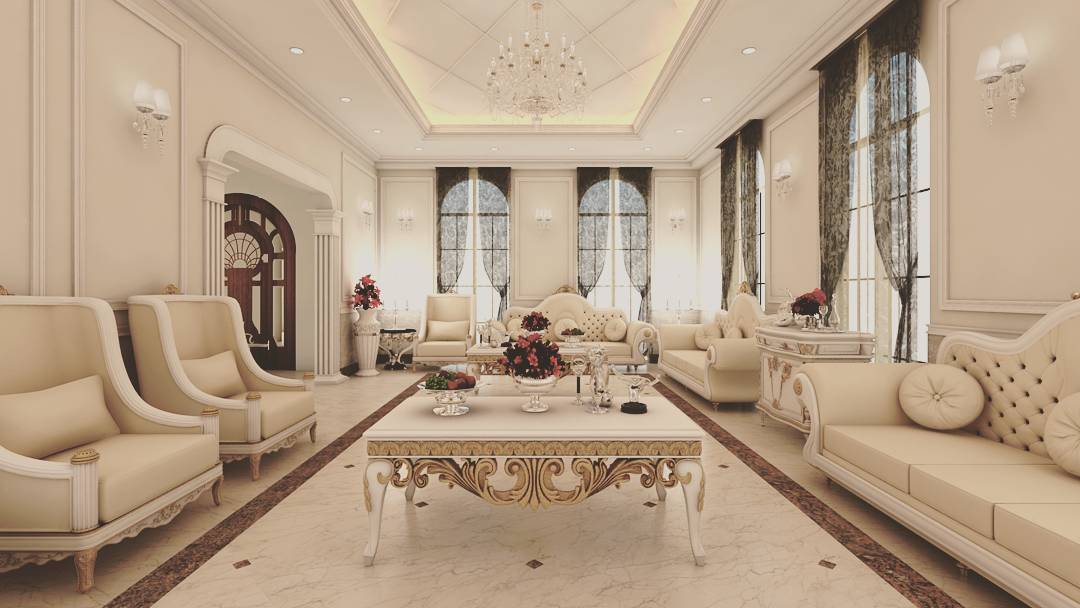 A classic design does not follow trends. It is traditional and, as such, eternal. It strives towards perfect harmony and symmetry. You will generally find a focal point in a classically designed space – be it a fireplace, a grand piano, or an impressive table, as well as large vases, wall art in detailed frames, and velvet upholstery.
2. Modern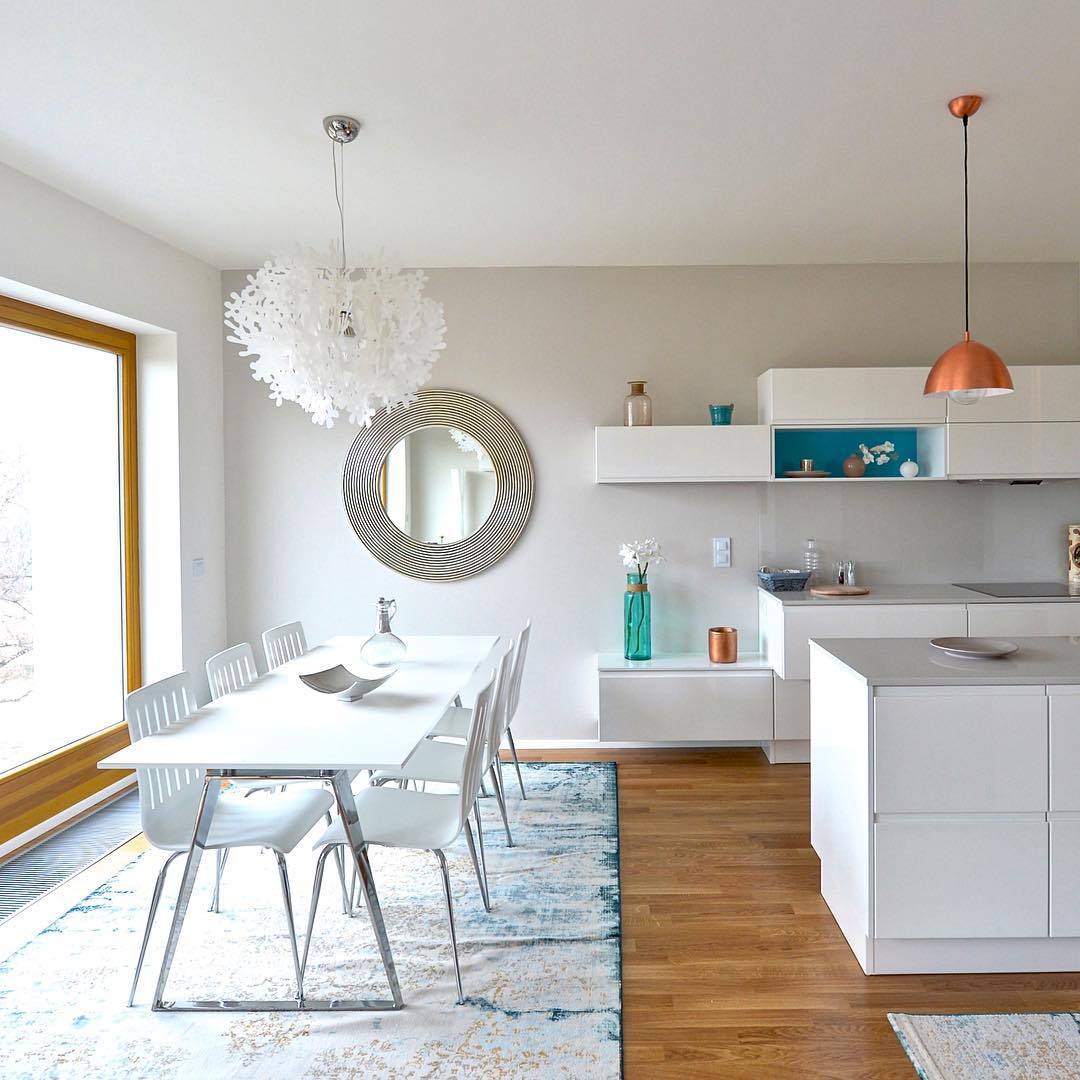 A modern design may often times be one of the most confusing ones to identify, as it can be mistaken for contemporary, minimalist, or even high-tech. A modern design does not mean it follows the most recent trends in design or technology. It is rooted in the movement that rejected ornate flourishes of such styles as Renaissance or Victorian. As a result, it favors simplicity, clean straight lines in furniture and decor, and neutral colors. It strives to visually maximize space.
3. High-Tech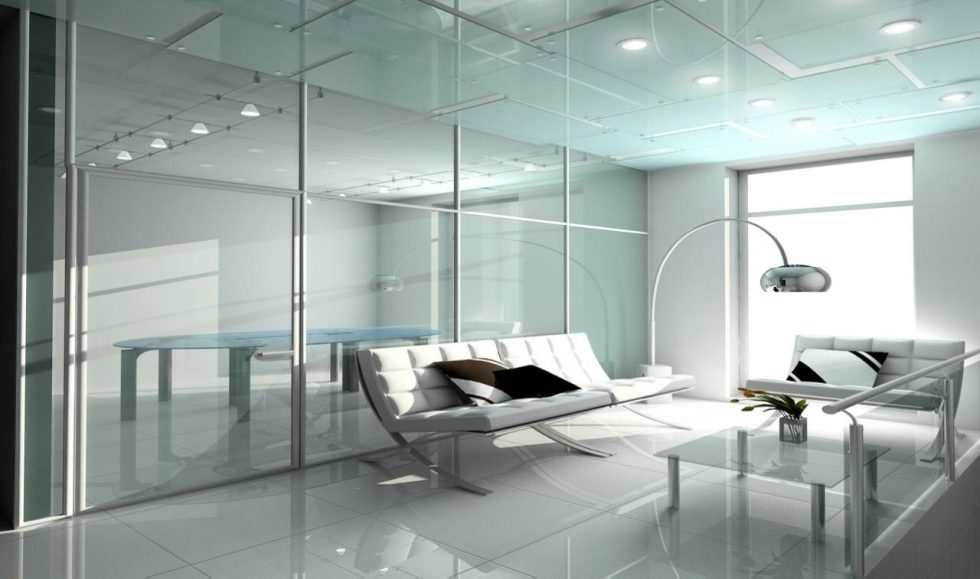 As you probably guessed from the name of this design style, it is shaped by industrial elements and technology. You will see a lot of glass, metal, plastic, muted colors, and square/rectangular shapes. Digital technology serves both as an item of decor and a functional object.
4. Retro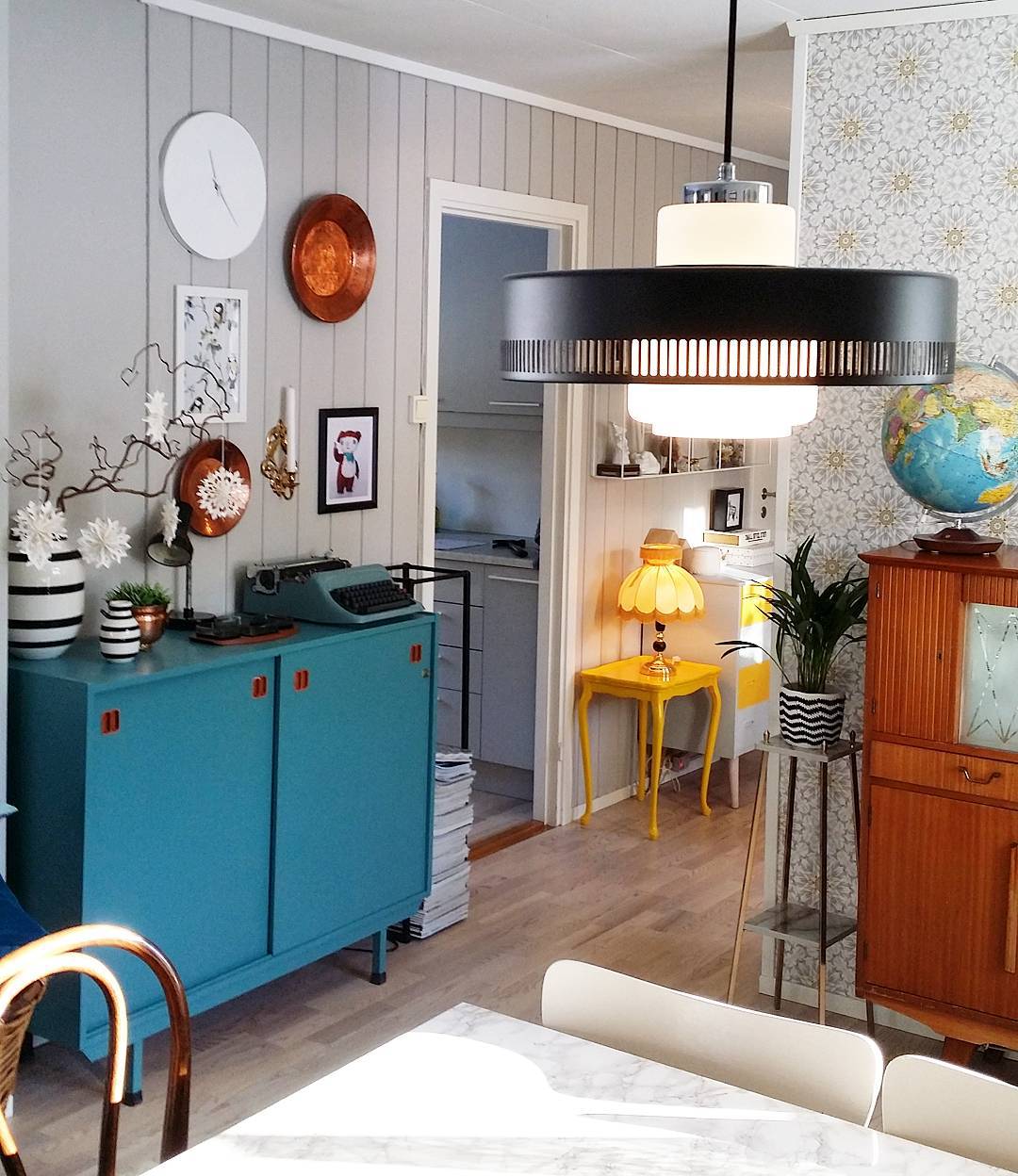 Old styles reinvented – Retro is as simple as that. It's about incorporating design elements of the 50's, 60's and 70's in a new fun way. So think bold colors, bright textures, electrifying decor, and geometrically surprising shapes.
5. Industrial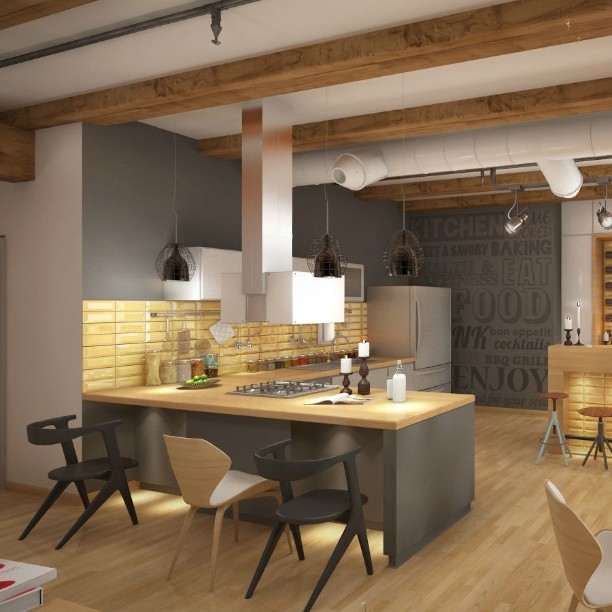 Industrial is often the design of choice for lofts. It suits well open high-ceiled spaces. It's about exposing the raw, authentic elements – pipes, structural elements, brick, and beams. Industrial designs can beautifully integrate elements of many other styles: bright accents, minimalist furniture, or modern decor.
6. Rustic
Weathered wood and warm color choices in furniture and decor make rustic interiors feel immediately cozy. The charm of a rustic design is in its visual harmony with nature. Distressed furniture, stone, and wooden ceilings are the main components of rustic interiors.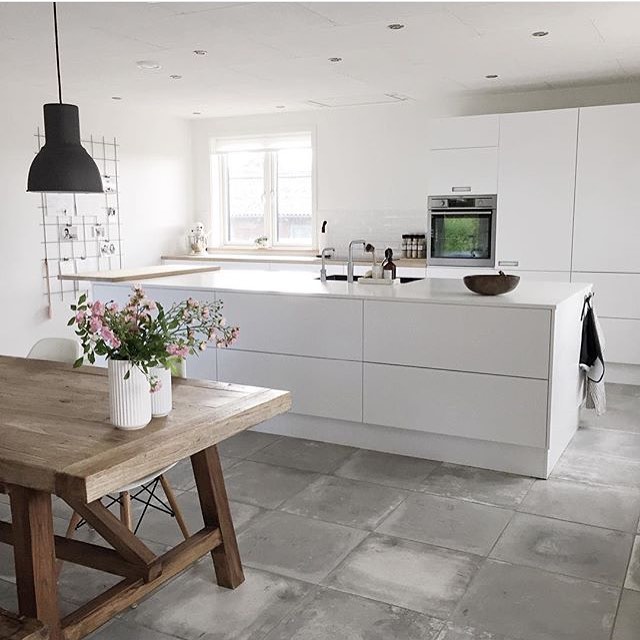 This design originated in the Nordics in the 1950s. It is guided by the ideas of simplicity, affordability, and functionality. You will find clean lines and perfection in finishing touches and individual pieces of decor. Wooden floors and light colors are typical for Scandinavian interiors, which favor understated elegance to flashy designs.
8. Minimalist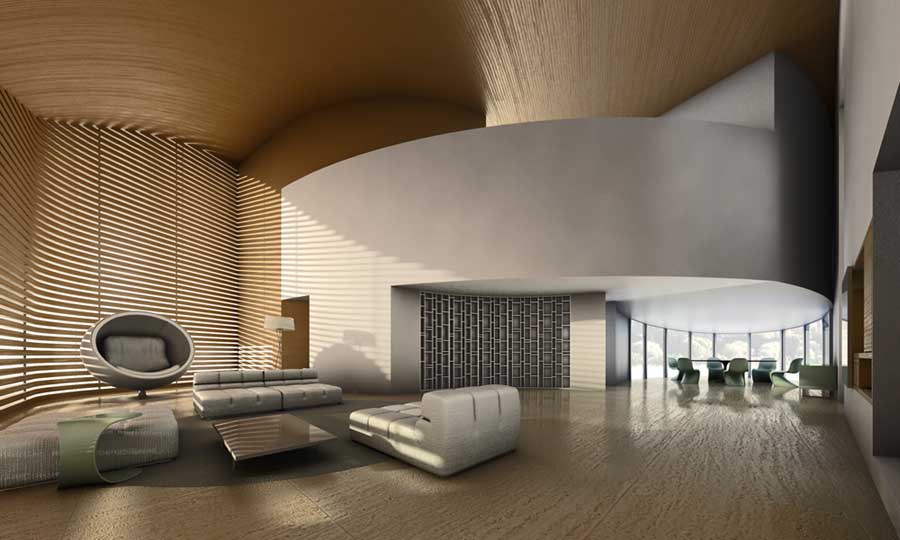 The main goal of a minimalist design, as the name already implies, is to eliminate clutter. It's a clean design, which requires to limit decor and furniture to absolute necessities. A minimalist design will be dominated by lighter colors – white and blue. It signifies simplicity, and both emotional and psychological equilibrium. You will see geometric forms, simple floors with one rug or a carpet to act as a color accent, and very little wall art.
9. Country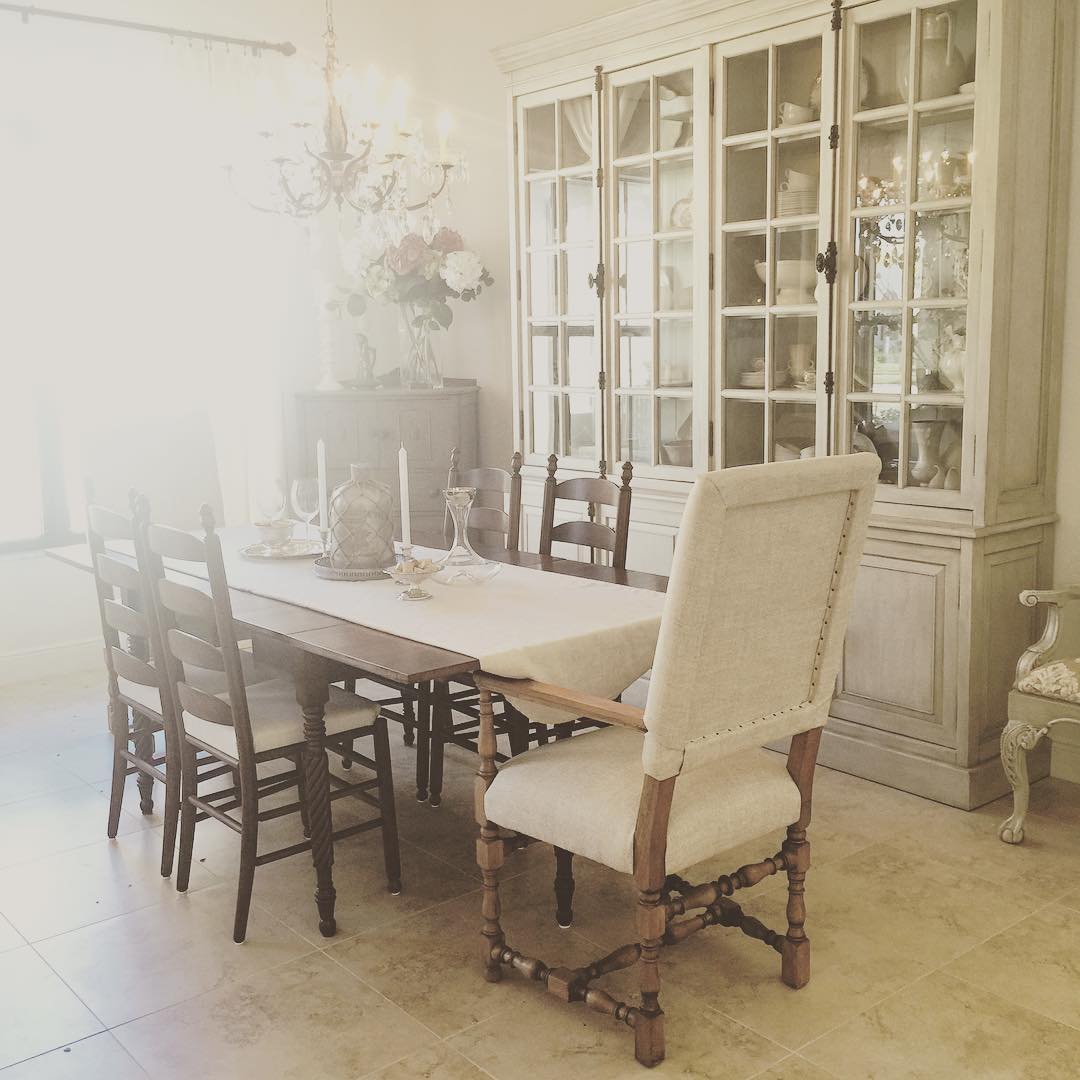 Country style has many variations: French, English, American, and Italian. However, there are many uniting elements, such as larger pieces of furniture, predominance of wood, plaids, and floral patterns. Country interiors give you the feeling of a cottage – cozy, warm, and in tune with nature.
10. Contemporary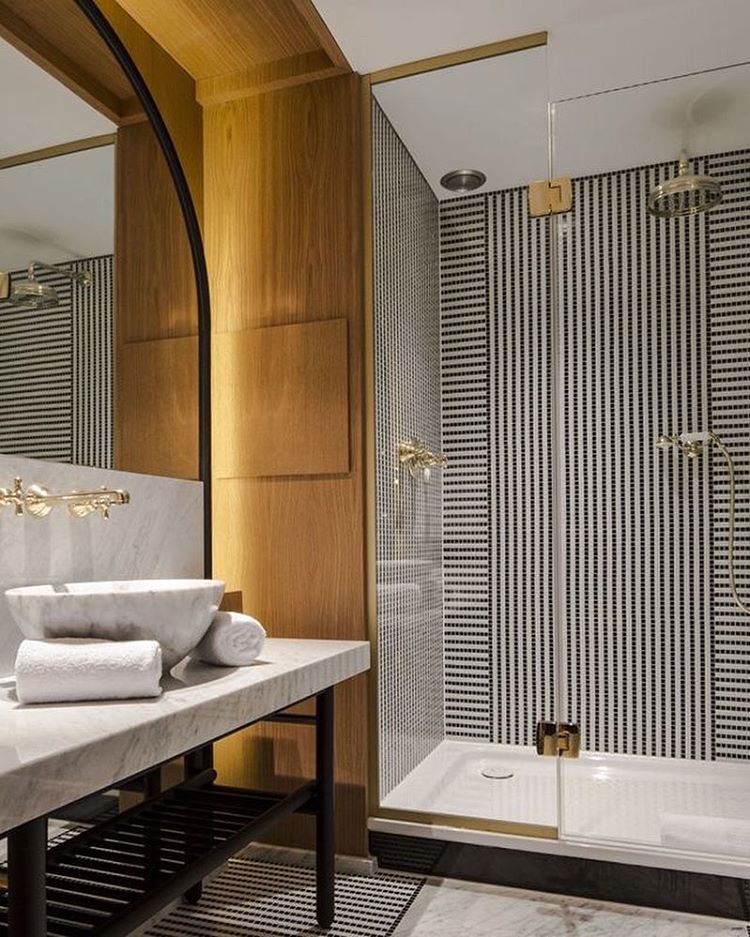 Contemporary interiors have a trendy, stylish design. As a result, the look will differ depending on the latest trends. Unique furniture, lack of clutter, smooth lines, and the use of negative spaces are some of the common elements of contemporary designs.
Source: http://blog.arcbazar.com/