1550 sf new incredible unique house in the boulders north of Yucca Valley. A breathtaking site overlooking the Mojave Desert that had stymied previous owners' attempts at construction required over a year of careful planning to provide emergency vehicle access, parking, and utilities while incorporating the existing grading work done on site. Various strategies were explored and incorporated to integrate the house into the site with a portion of the house burrowed into the ground and other portions rising off the ground to allow parking access underneath. In some areas site walls provide a defined edge to the man made intervention, while in other places the house pushes out past the slope. Truly a collaborative effort between the client and the architects, the design grew out of the concept that the project appear as a shadow on the landscape, the negative of the mountain that was dynamited 40 years ago to clear the building pad. Movement through the house is orchestrated as a spiral around a central protected courtyard with the rooms cascading down via ramps and large steps echoing one's movement down the boulders outside. The sunken living room balances a vertiginous corner outcropping with the timeless reassurance of having one's back firmly against the earth.
The house has been featured in many publications internationally, including Hauser Magazine.
structural engineering: castillo engineering
energy analysis: alternative energy systems
Project by oller & pejic.
Let's See At The Rendered Project Of This Unique House.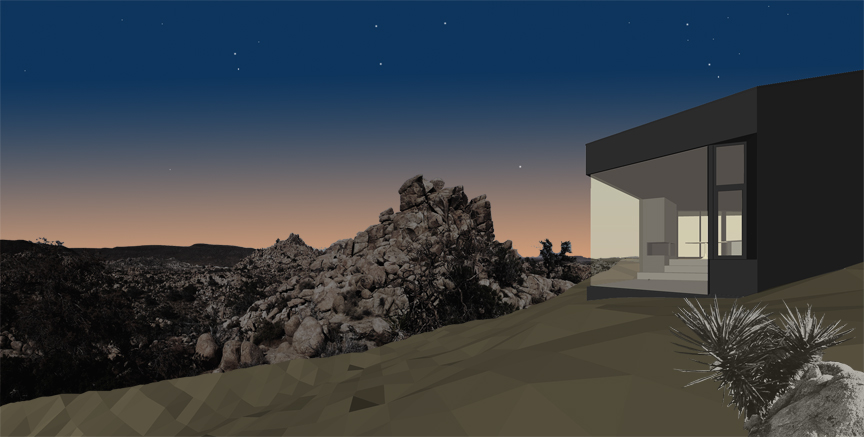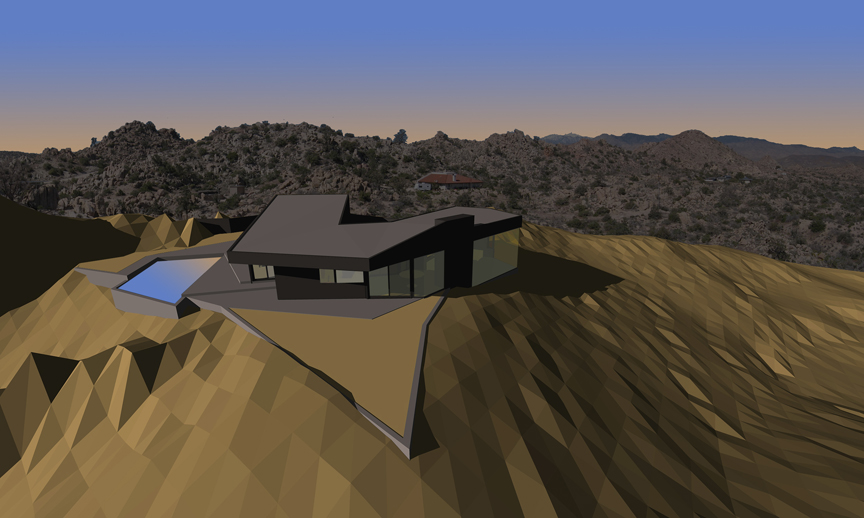 A Desert House Plan.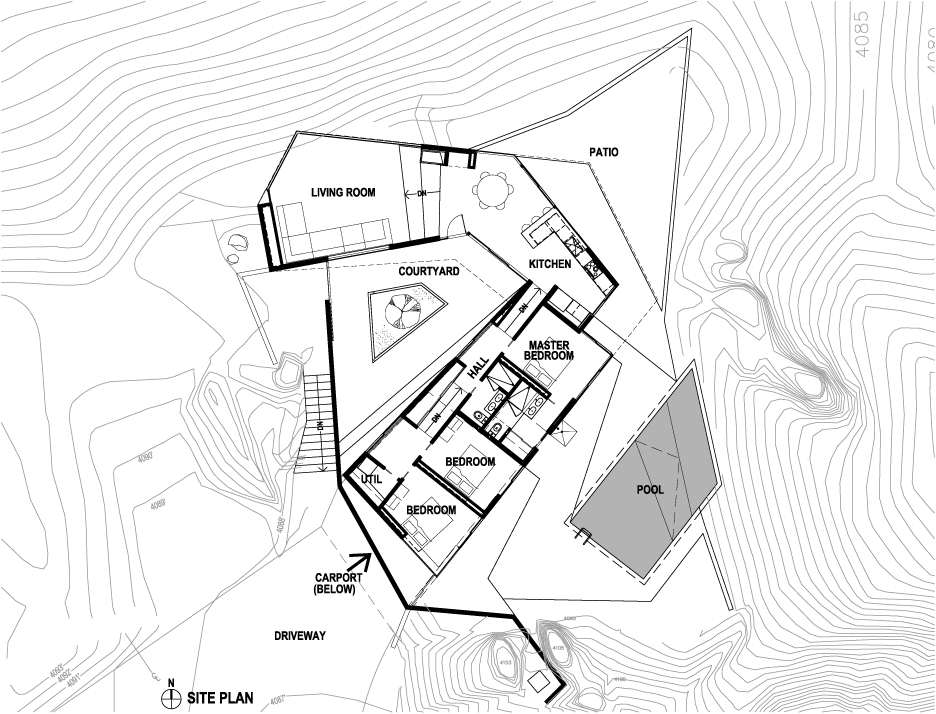 And A Great Result.