Rosa Muerta happens. An all black, open-concept mind-trip available to rent for those looking for something different. The layout is dead simple: bedroom, bathroom, kitchen and living room (with a fire pit and foot spa), all black of course. You're exposed to the elements and a short jaunt from Joshua Tree National Park. At $200/night, you too can have a hand at glamping (glamorous camping).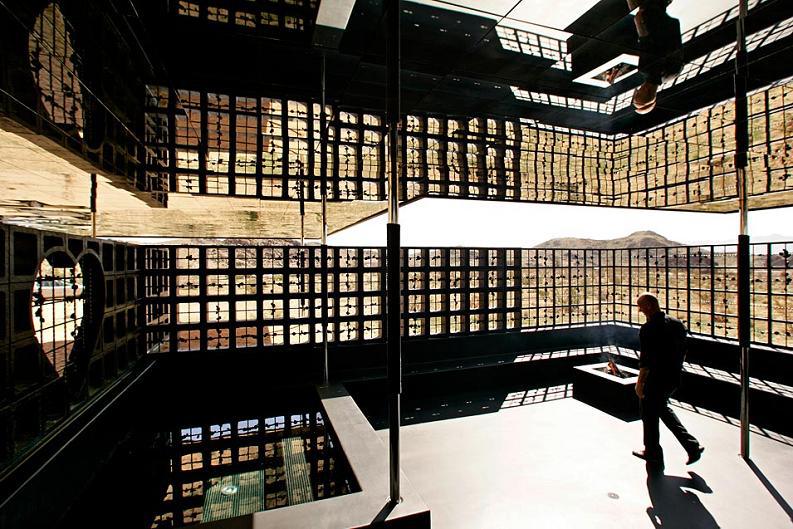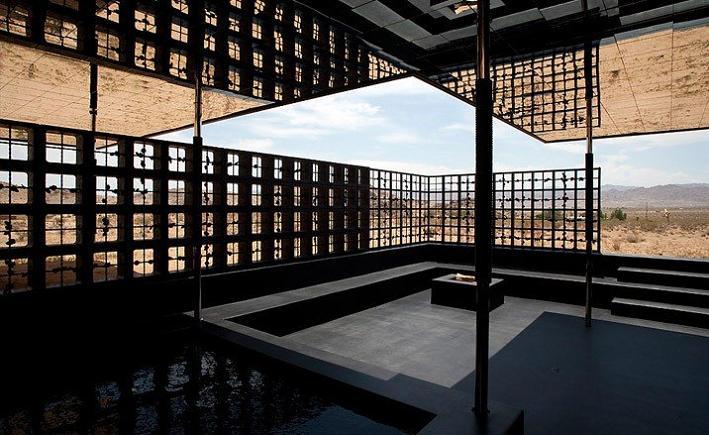 A former punk-rocker and studio artist, LA-based architect, Robert Stone, built Rosa Muerta by himself over a period of three years. Learning from his father, a spec-home builder, Robert realized his vision from concept to execution.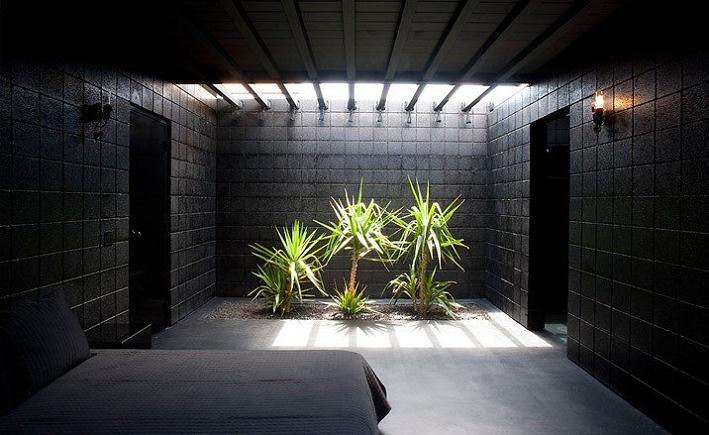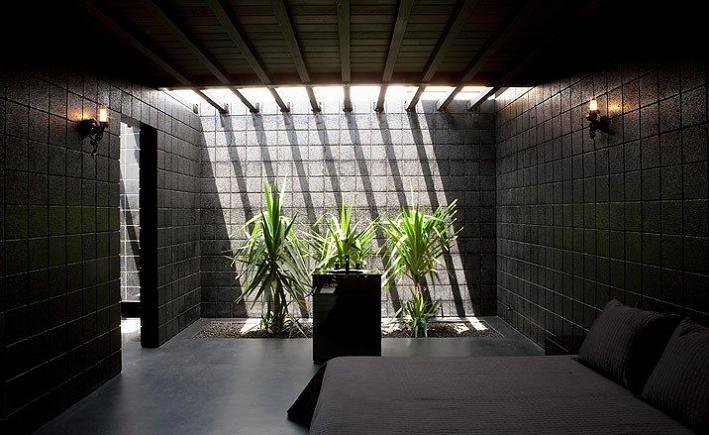 "Black is a foil," Stone explains. "People are the color — they're what bring it to life."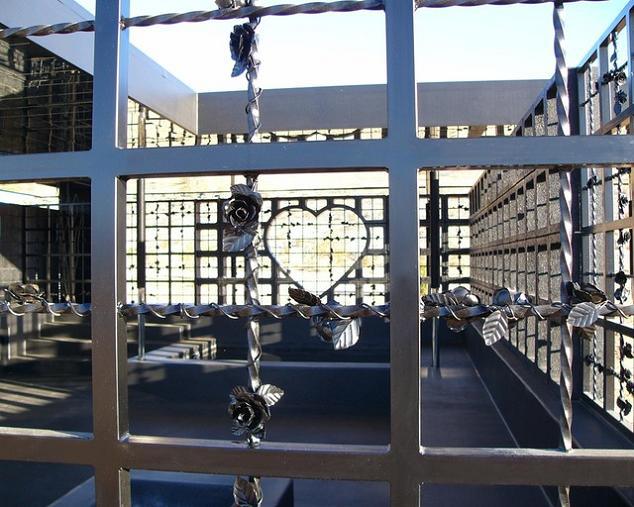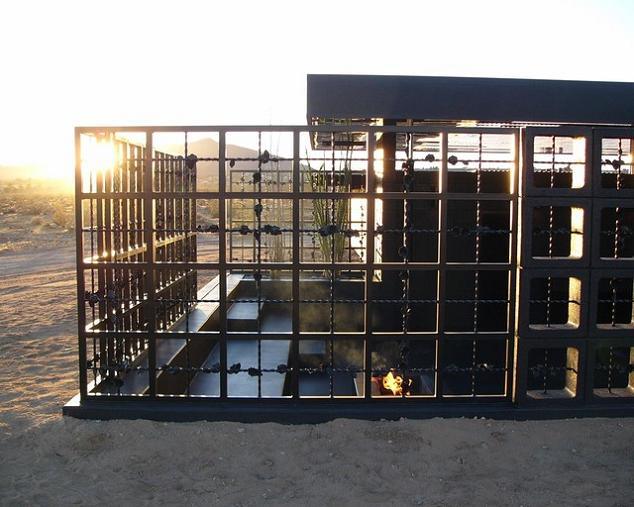 1,300 Square Feet of All Black Everything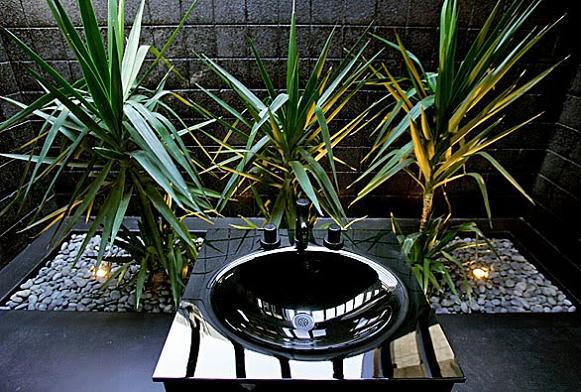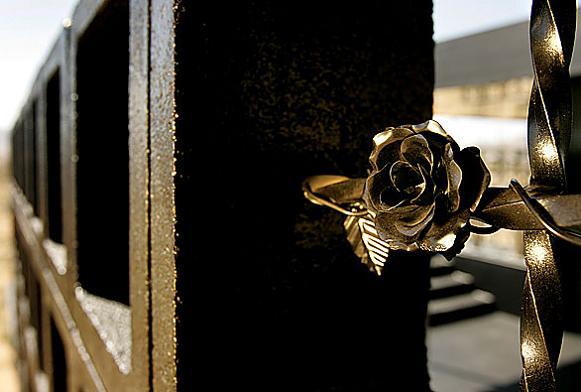 Robert Stone on himself:
Robert Stone is an architect from Los Angeles who has spent the last few years solo building party houses out in the desert of Joshua Tree. He grew up in Palm Springs and has always harbored an idea for a new desert aesthetic that combines the modernist houses of his hometown with high end inspiration from 90's Gucci to Minimalist Art, and low-end inspiration from lowrider cars to burned out building shells. The first completed house in this style is Rosa Muerta (dead rose), a modernist pavilion and "glamping" (glamour camping) site that is available for vacation rental.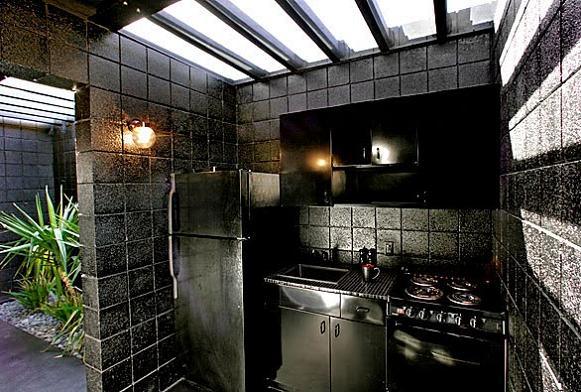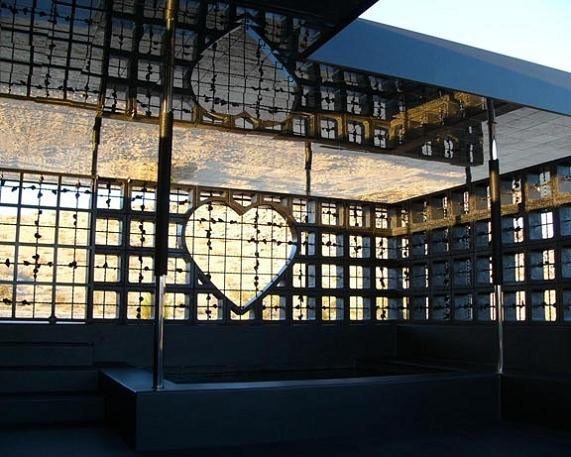 Source: http://twistedsifter.com/