Rustic styled bathroom is for those people, who rather enjoy a wood-paneled interior with stone stacked wall than modern, minimalist bathroom with splendid setting. Rustic style features neutral color scheme, natural materials and opulent textures and patterns. If you want to bring a warm and cozy vibe in your bathroom, think about applying a rustic touch in your bathroom interior. In order to inspire you and provide you with cool ideas, we prepared this round up of super charming rustic bathroom design ideas. Take a look at the list below and get inspired!
Amazing Rustic Bathroom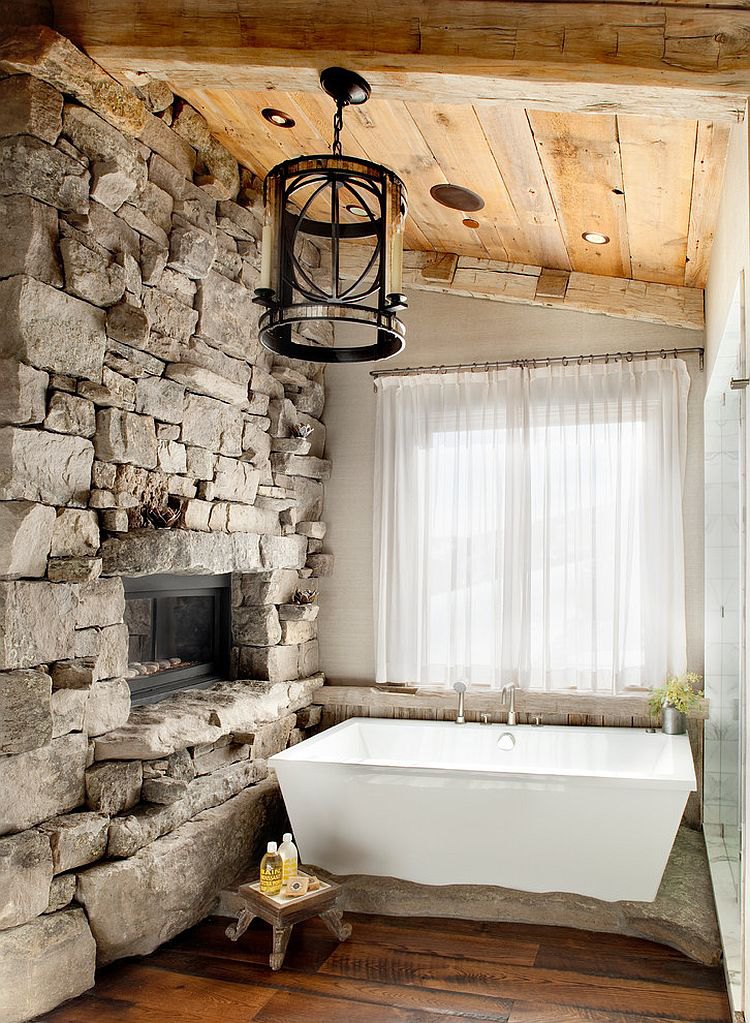 This bathroom looks amazingly airy, cozy and tranquil, due to the presence of natural materials such as the stacked stone wall, walnut wood floor and unfinished oak ceiling, the big wide window brings natural sunlight and the contemporary bathtub just brings a scent of fresh and modern touch and sublimes the appearance of this amazing bathroom.
Bright Rustic Bathroom Ideas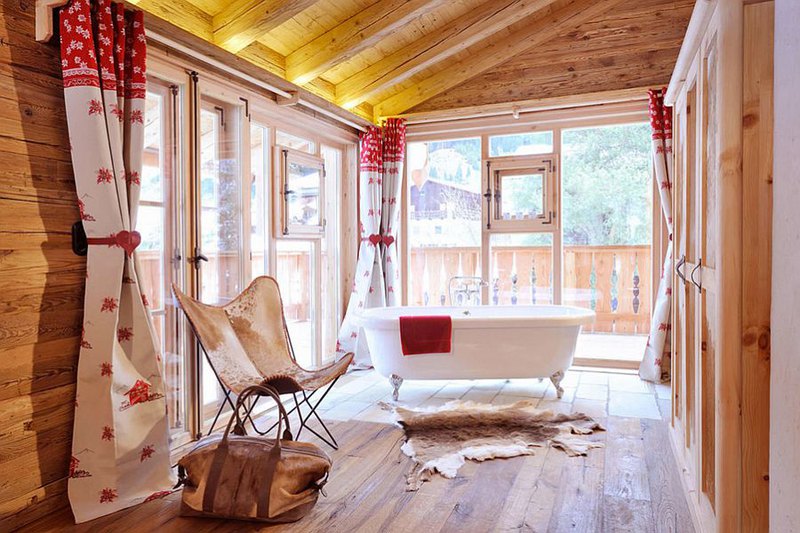 So airy and tranquil, right? – The wood paneled bathroom with glass walls and minimalist setting looks just amazing and so relaxing. The faux fur rug and contemporary accent chair bring a chic note and beautify the natural interior.
Charming Rustic Bathroom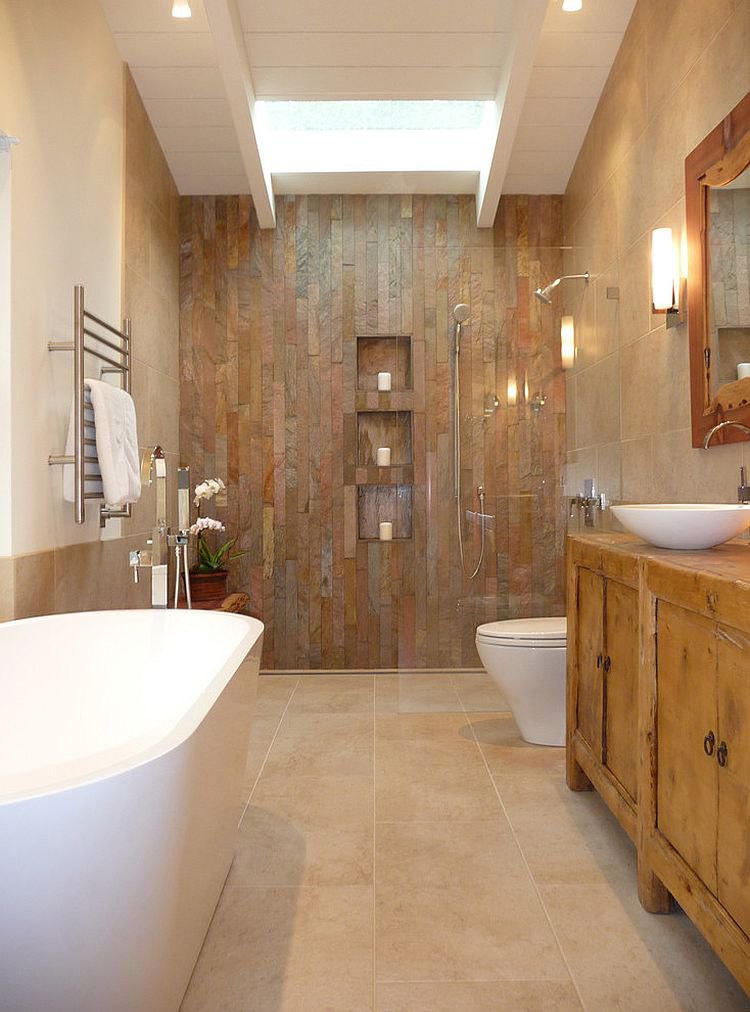 The narrow bathroom with wood paneled wall and skylight on the ceiling reflects utterly charming and bright energy.
Cool Rustic Bathroom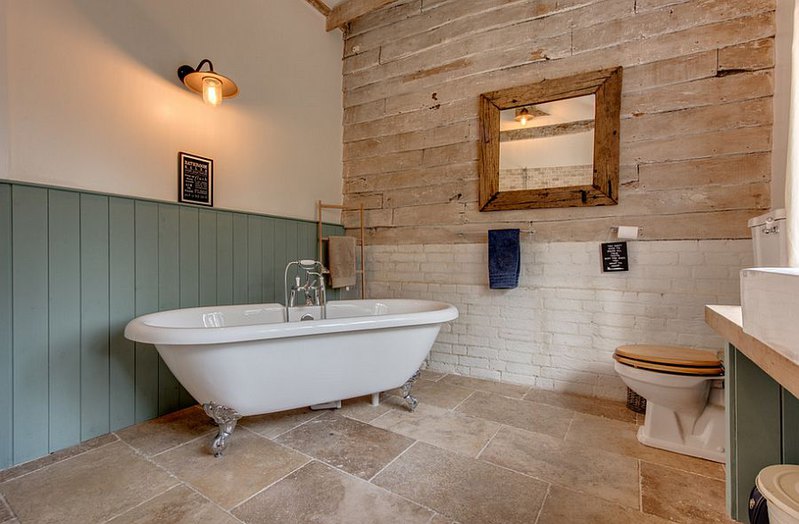 We love the loose and lively charm of this beautiful bathroom with wood panel, exposed white wash brick walls and claw-foot bathtub. The bathroom looks utterly charming, eclectic and cool.
Cottage Inspired Rustic Bathroom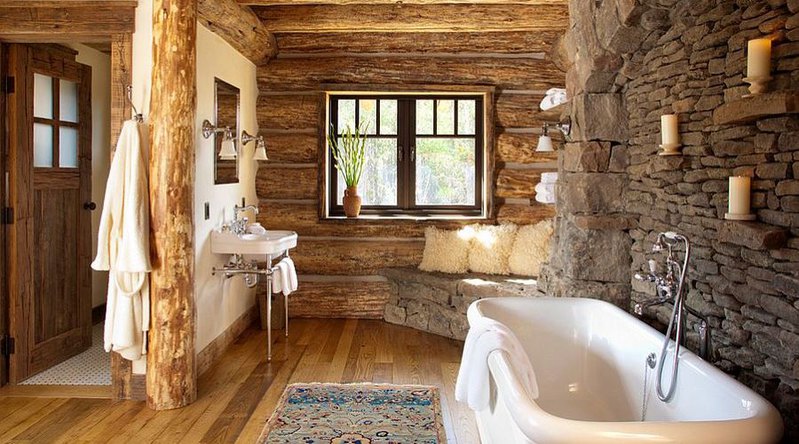 Wow! Here is a bathroom that looks like a living room with a bathtub, astonishingly cozy and relaxing. The natural stone stacked wall, the natural wood panel and plenty natural sunlight make this bathroom airy, cozy and amazing.
Splendid Rustic Bathroom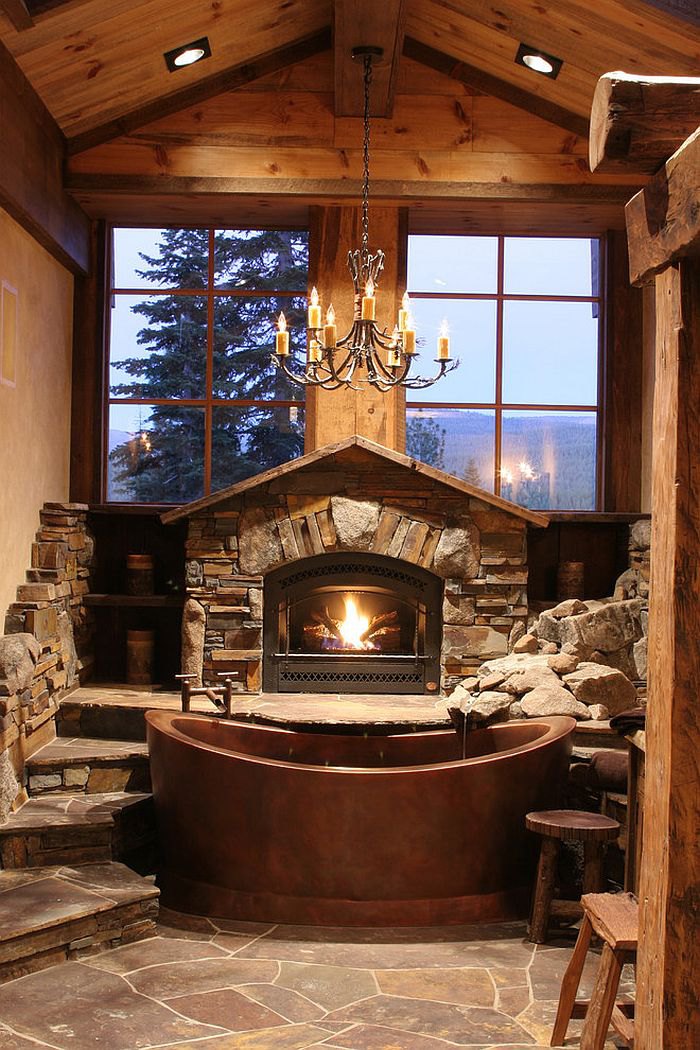 So bold and dramatic, right? – We love the combination of copper bathtub, stone-stacked fireplace and wide, tall window. The valued wood ceiling just sublimes the beautiful and opulent ambiance in this amazing bathroom.
Tall Rustic Bathroom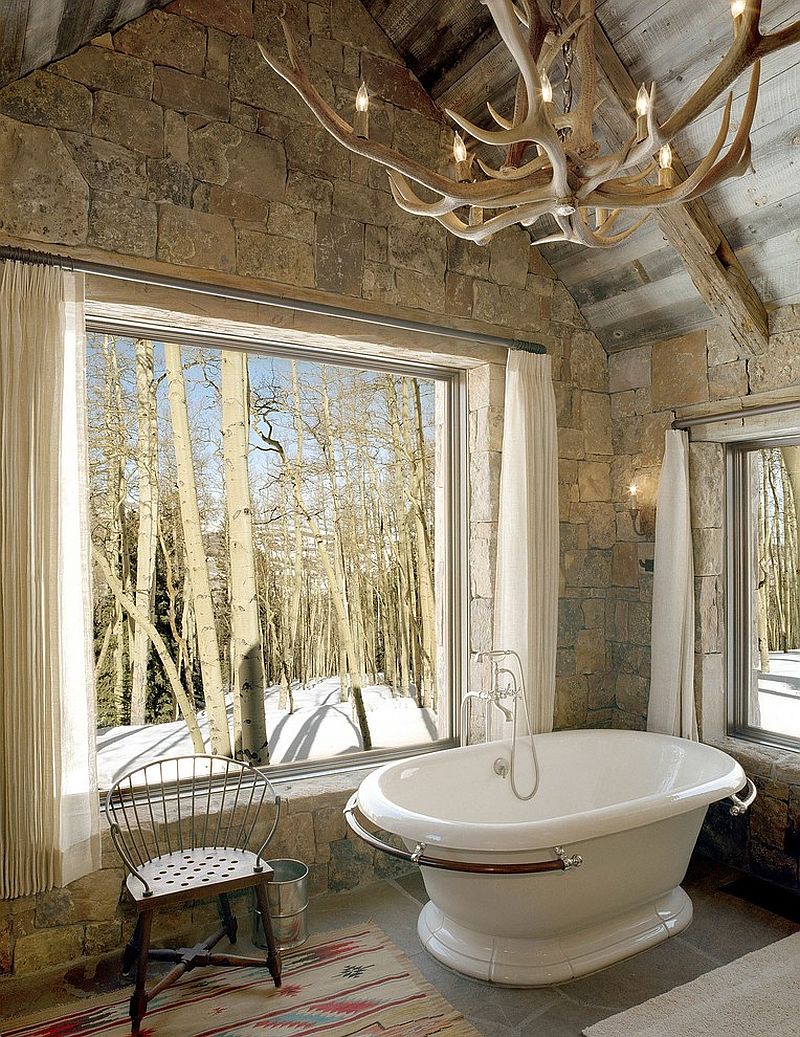 How loose and relaxing is this dream bathroom, right? The roof ceiling, the natural stone stacked wall, the wide windows with an amazing view of the forest, everything in this bathroom is dazzling and beautiful.
Wood Paneled Rustic Bathroom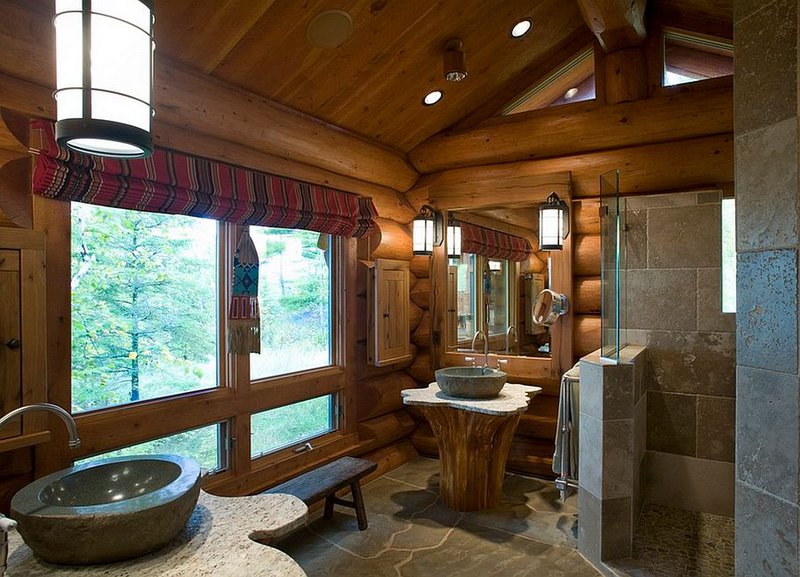 Amazing combination of natural wood and stone. The wide windows bring natural sunlight and bright up the beautiful and charming bathroom.
Source: interioridea.net