Japanese soaking tubs for small bathrooms are an excellent choice for interior decoration. You can place them in the bathroom even the smallest sizes. With its perfect forms and functionality, the Japanese bath can provide for the room an interesting view, harmoniously fit into the overall design as well as you can get an unforgettable experience and emotions of taking such bath.
Elegant And Practical.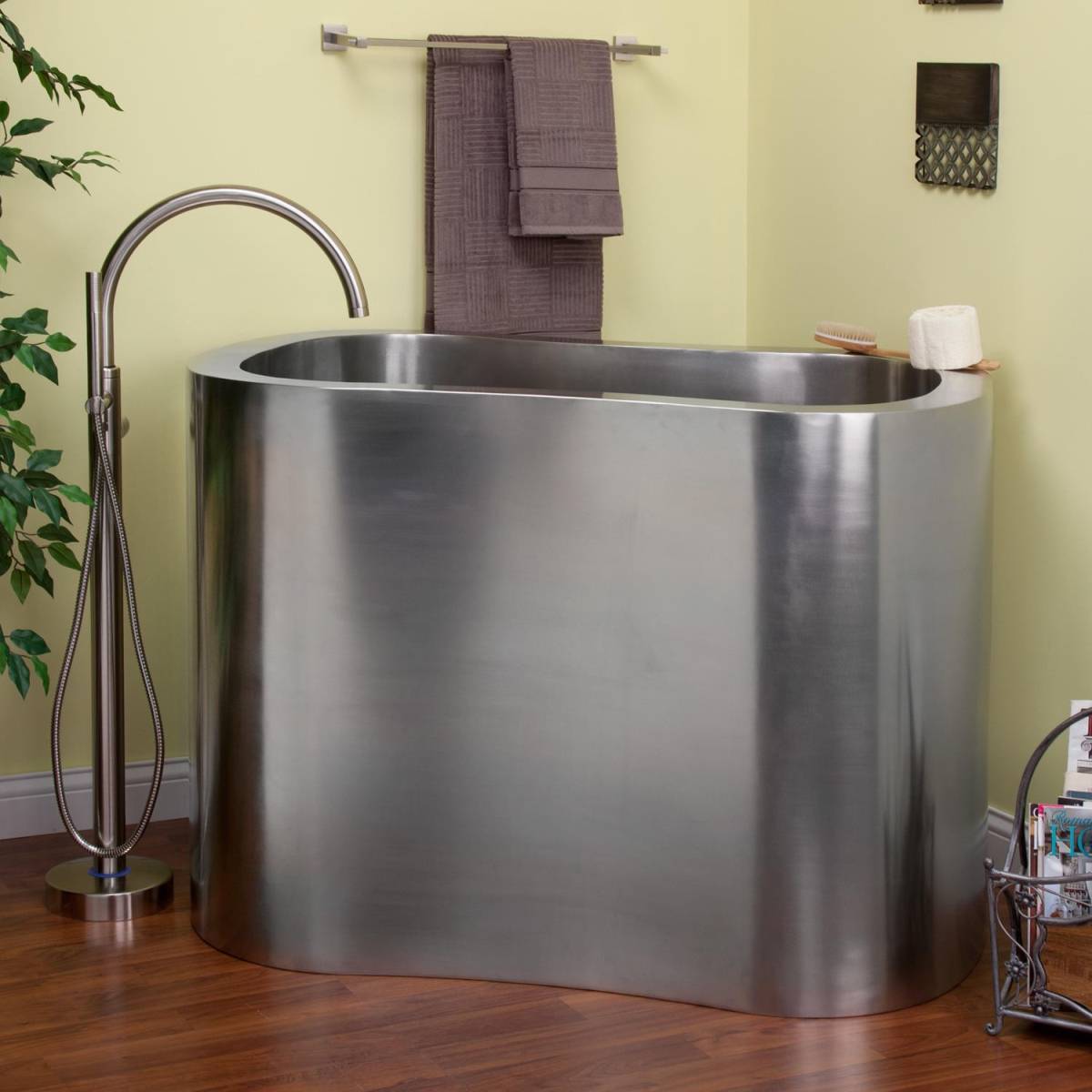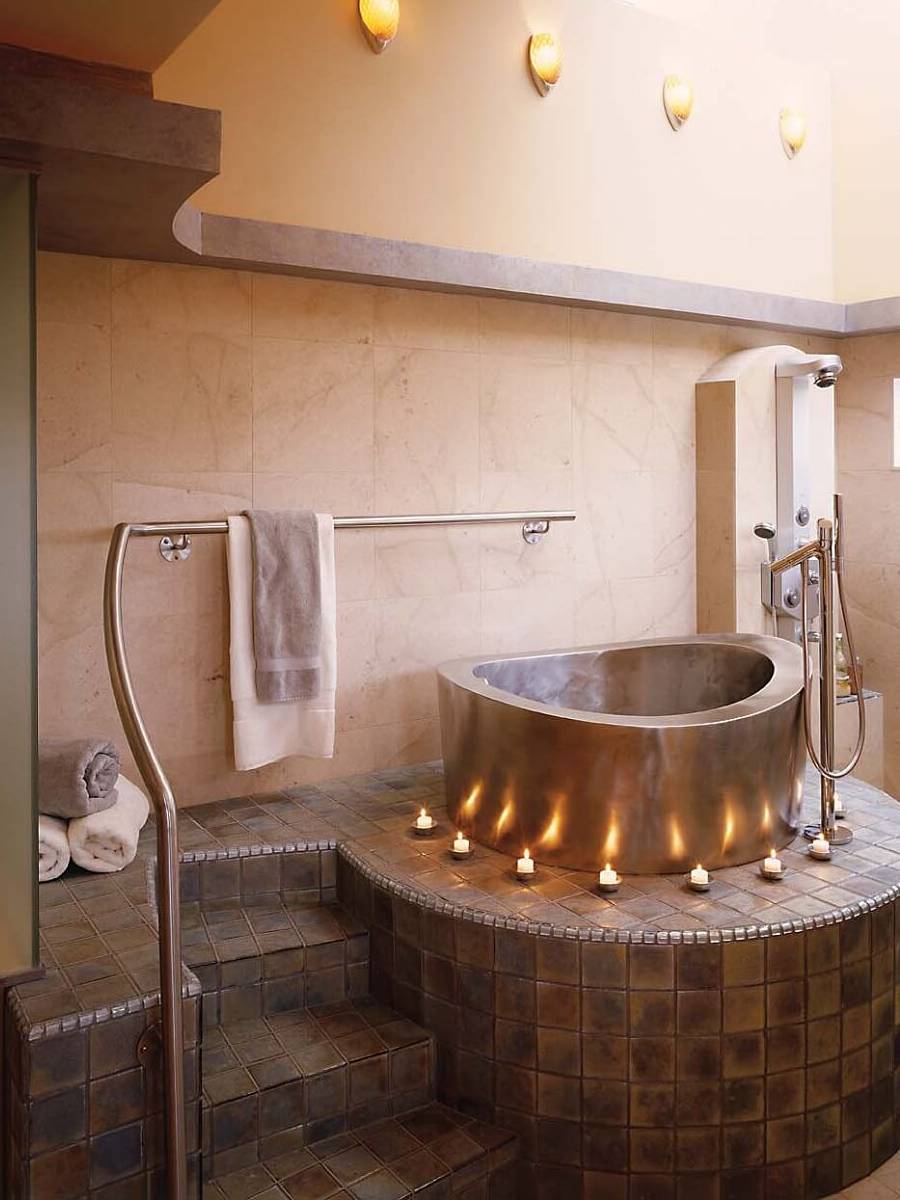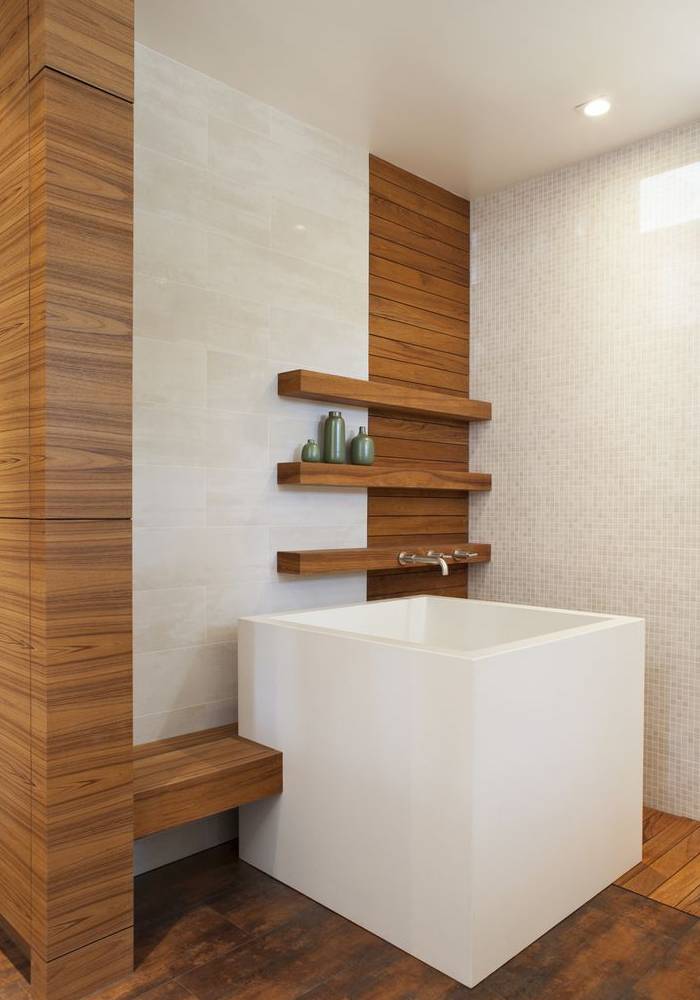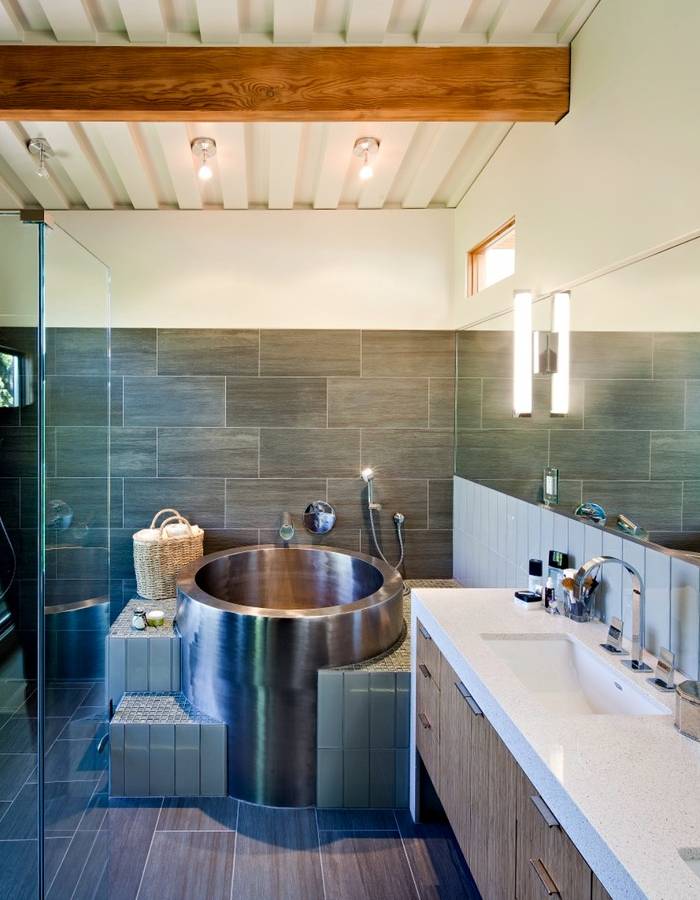 What Is A Japanese Soaking Tub?
Specifically, it is a type of bath which originated as a short, steep-sided wooden bathtub. Baths of this type are found all over Japan in houses, apartments and traditional Japanese inns (ryokans). Furo (or yubune that specifically refer to the bath with water) are part of the Japanese ritual of bathing, not meant for washing but rather for relaxing and warming oneself. Washing is carried out separately outside the yubune. The bather should enter the water only after rinsing or lightly showering. Generally Japanese bathrooms are small by Western standards, so the bathroom is set up much like a walk-in shower area but containing the Furo.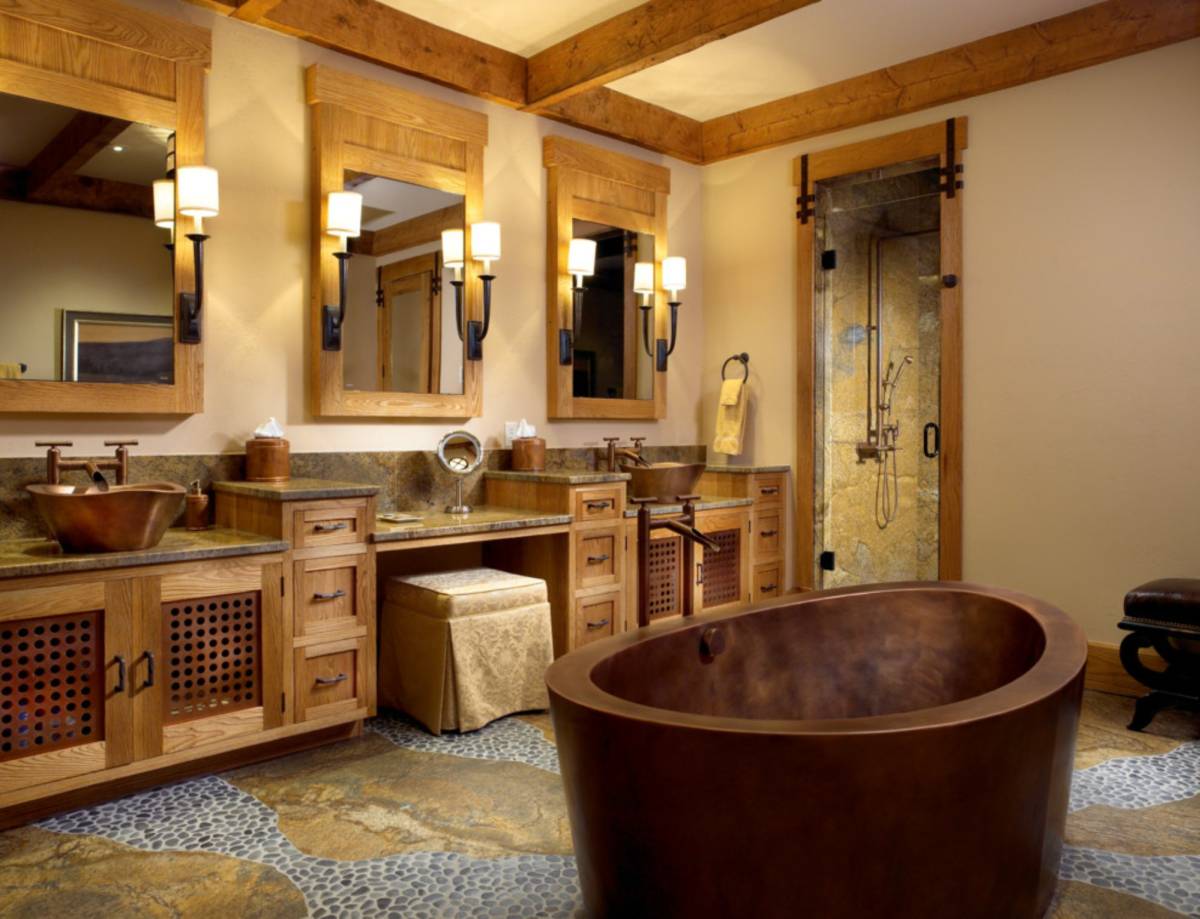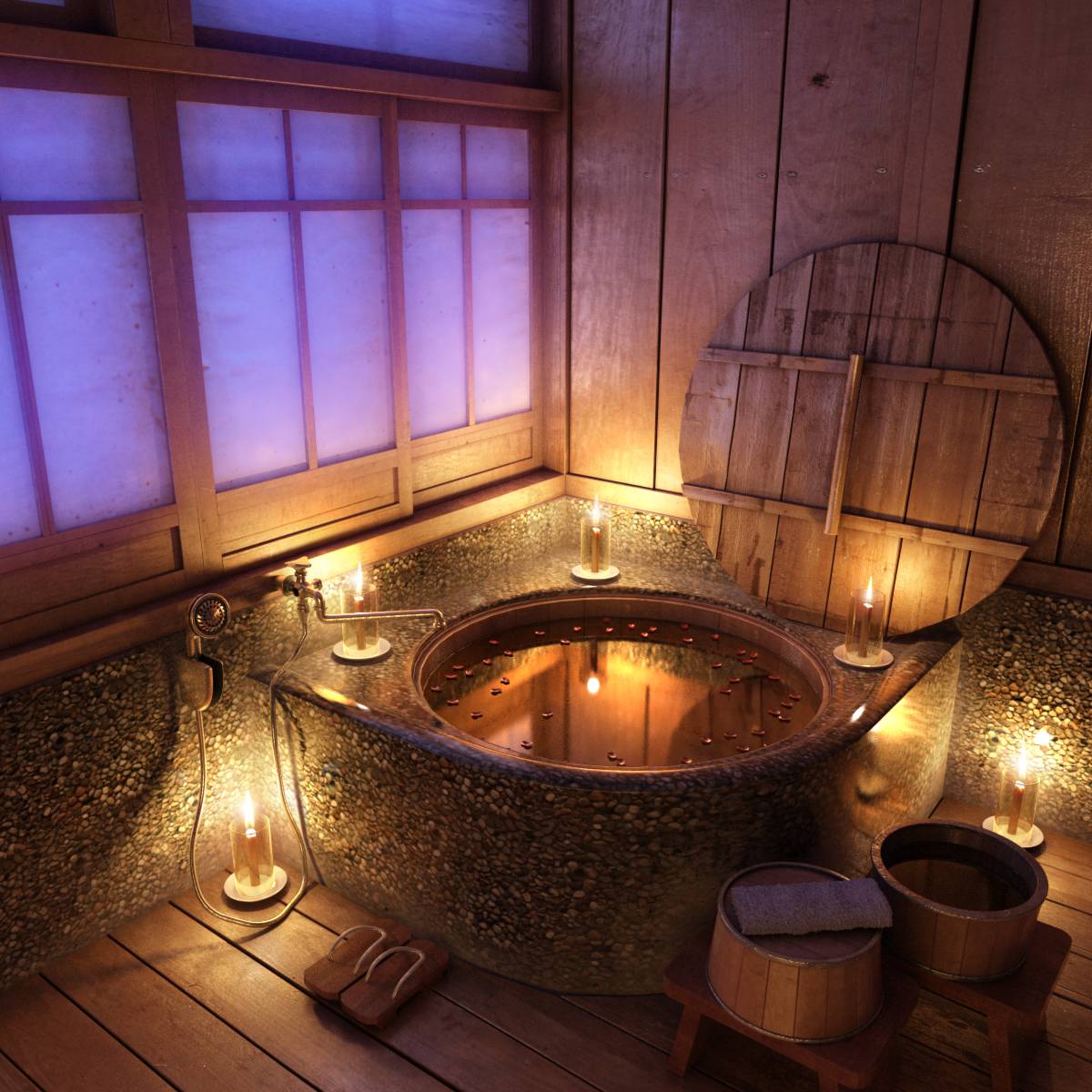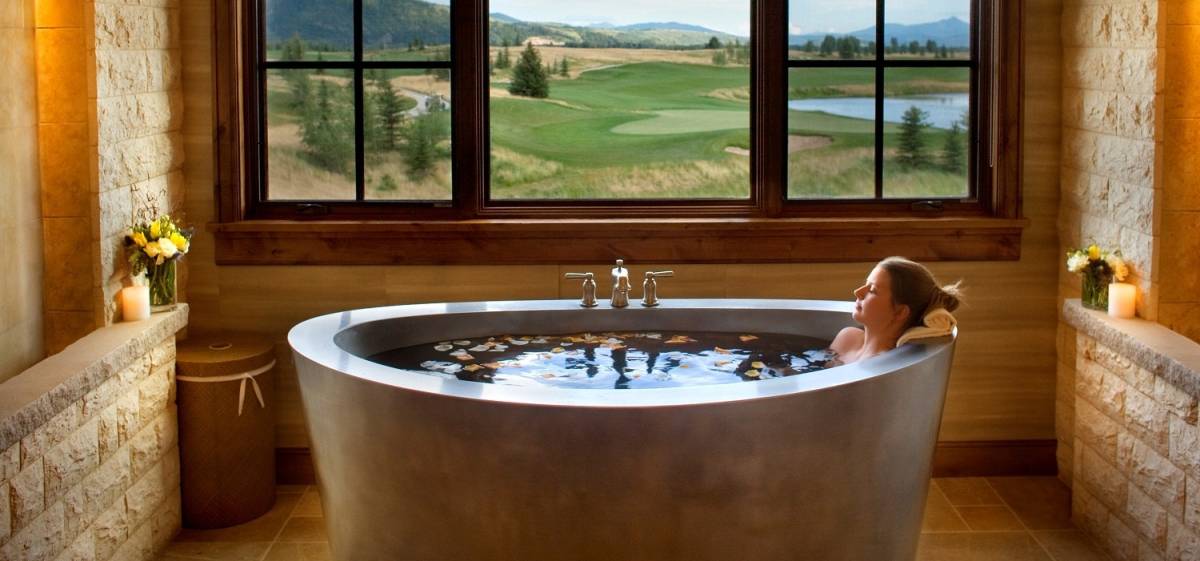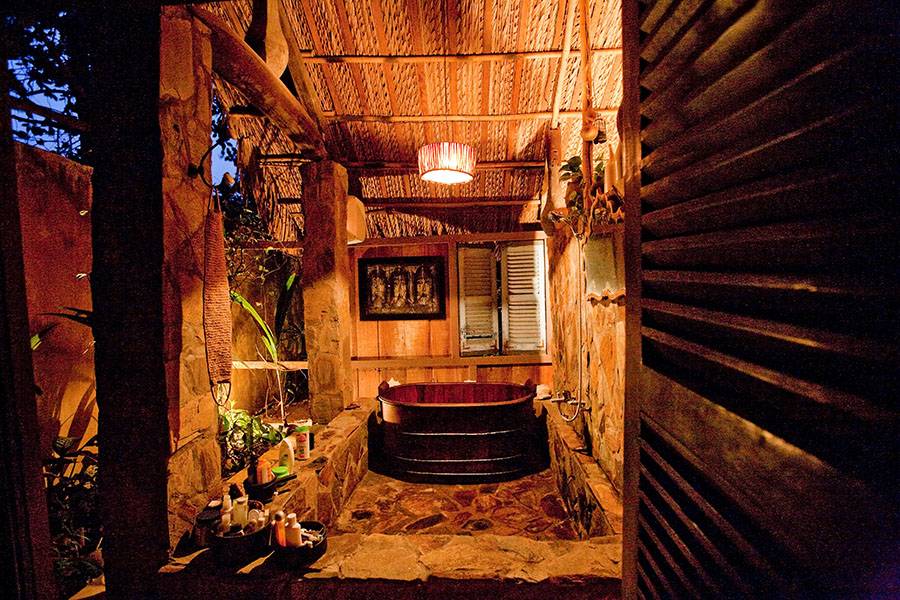 Japanese Soaking Tub Shower.
Despite the fact that the Japanese tradition meant taking a shower before diving into the Furo, modern solutions in the Japanese style combined these processes. Japanese soaking tub shower is more suitable for Europeans and Americans, in any case, for all people, but not for the Japanese, who adhere to tradition and to the present days.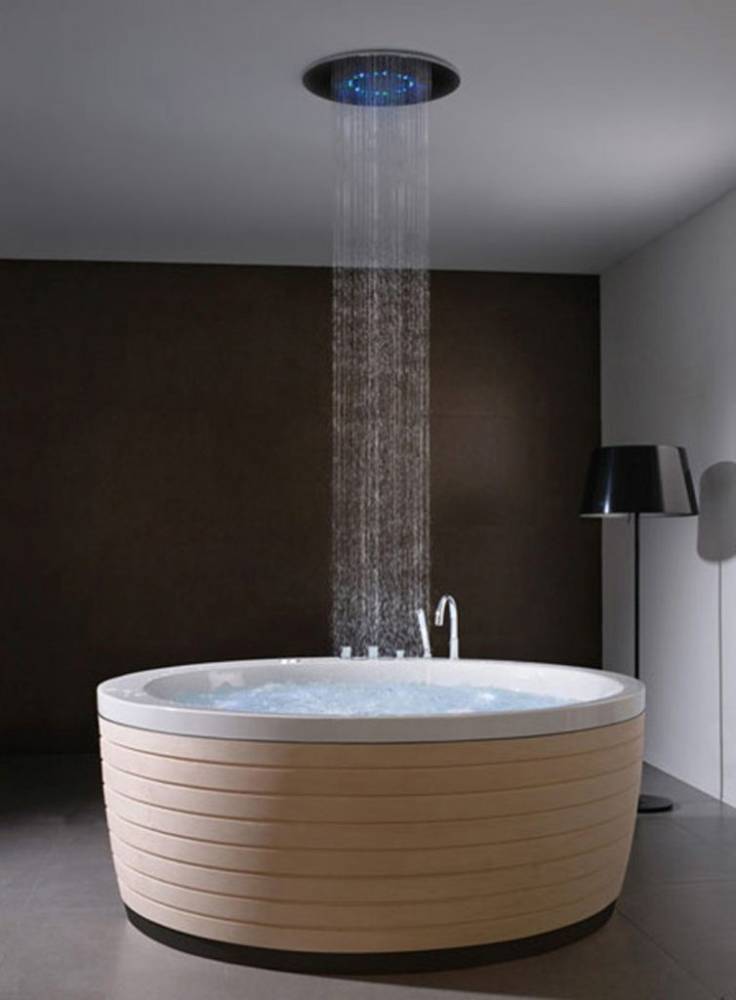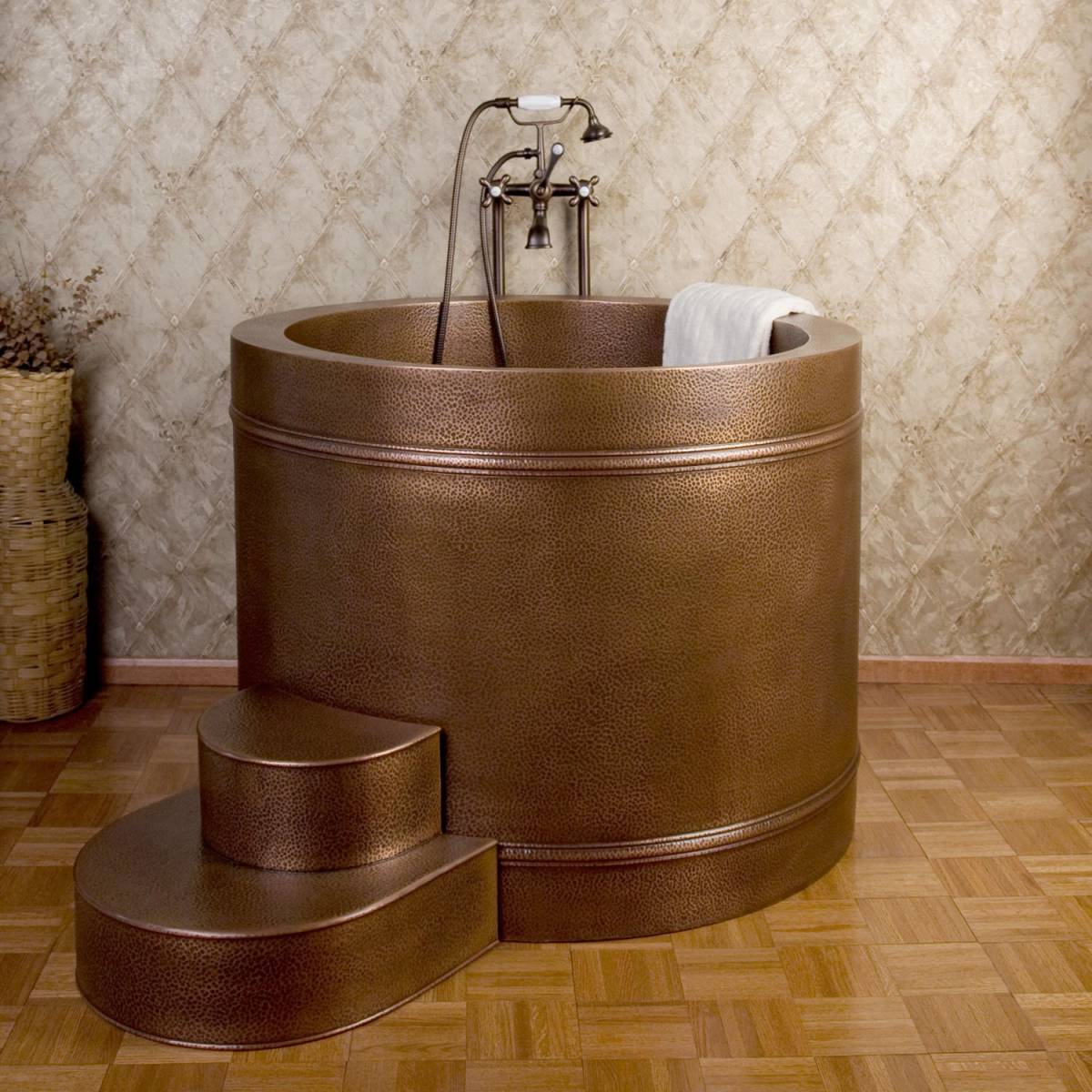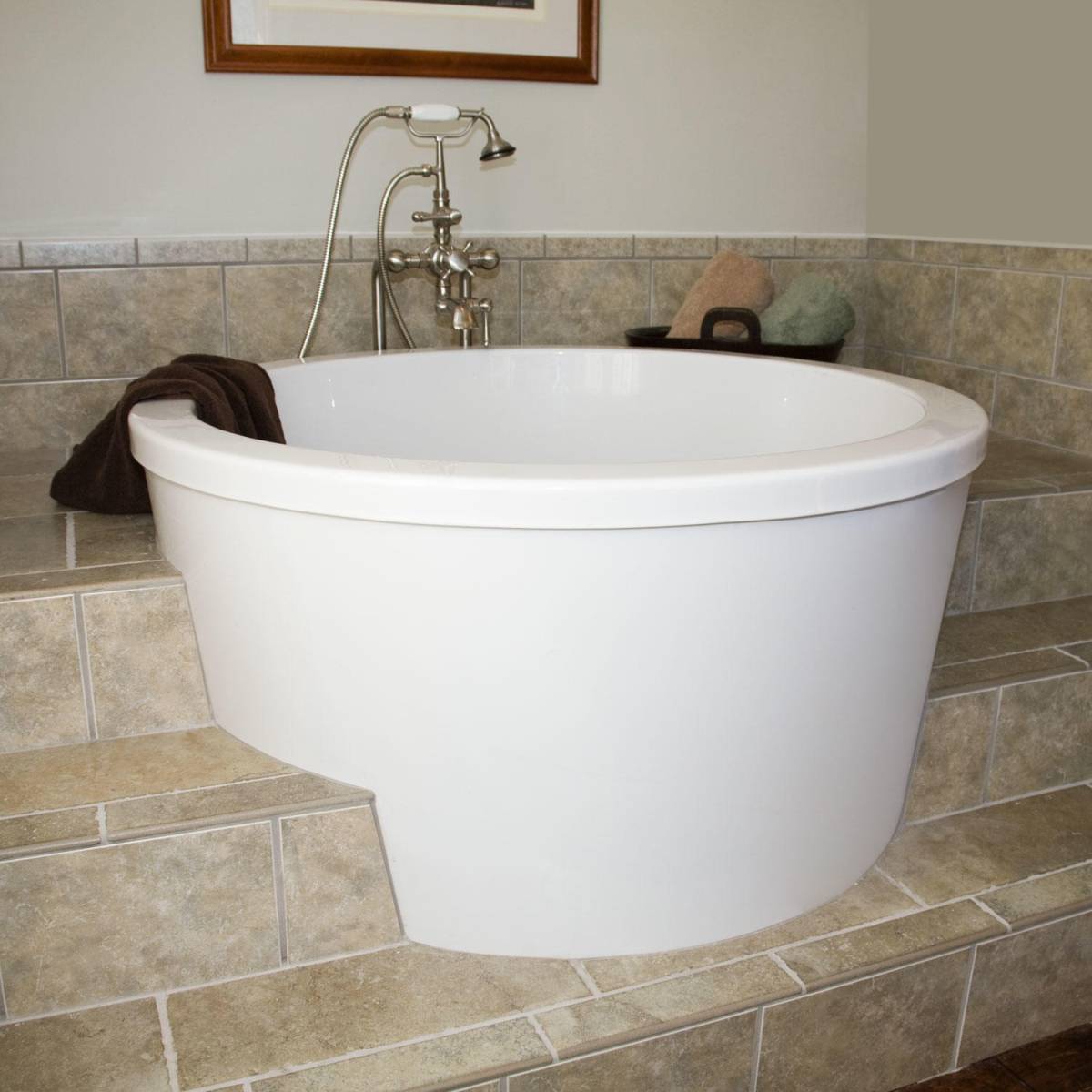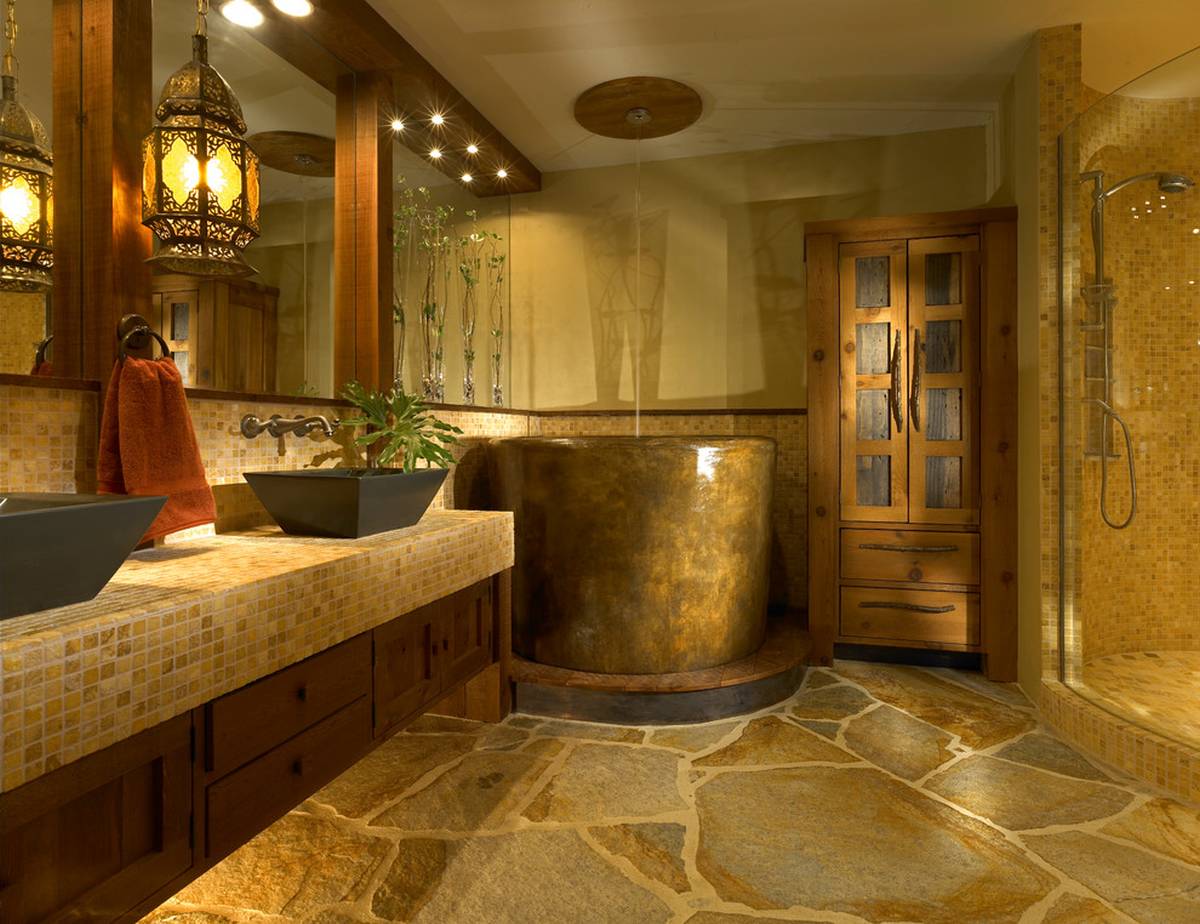 Japanese Soaking Tub Made Of Wood.
The Japanese soaking tub made of wood, which grows in Japan. It hinoki. The wood is so strong that it is not afraid to rot, insects and mold. This tree is so rare, therefore the modern Furo for other countries are made of wood such as oak, cedar, larch, angarsk pine.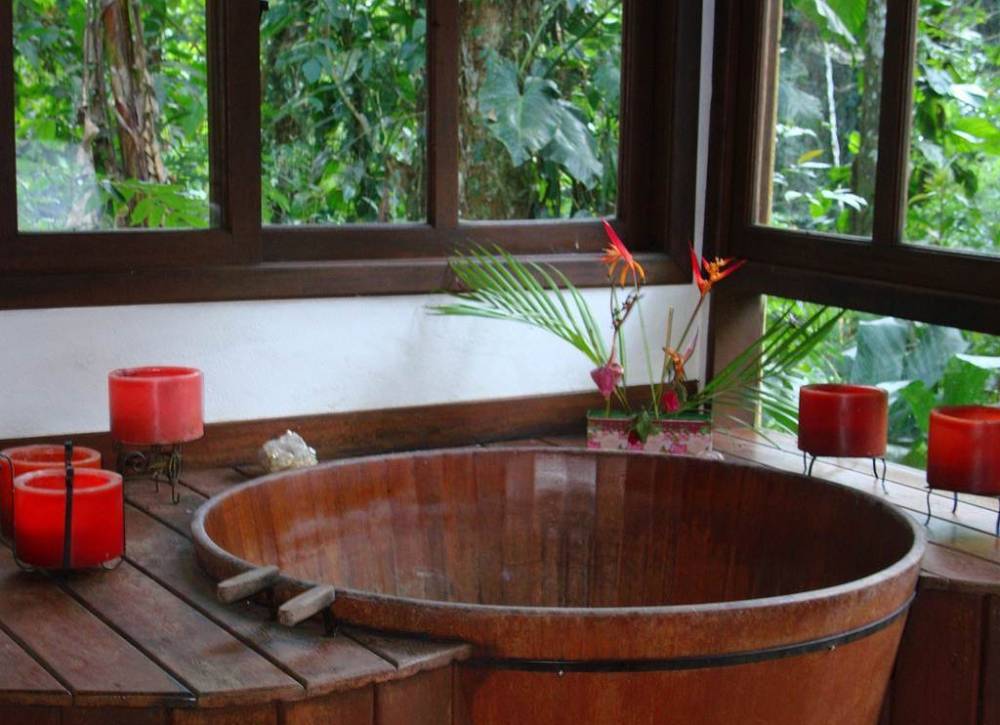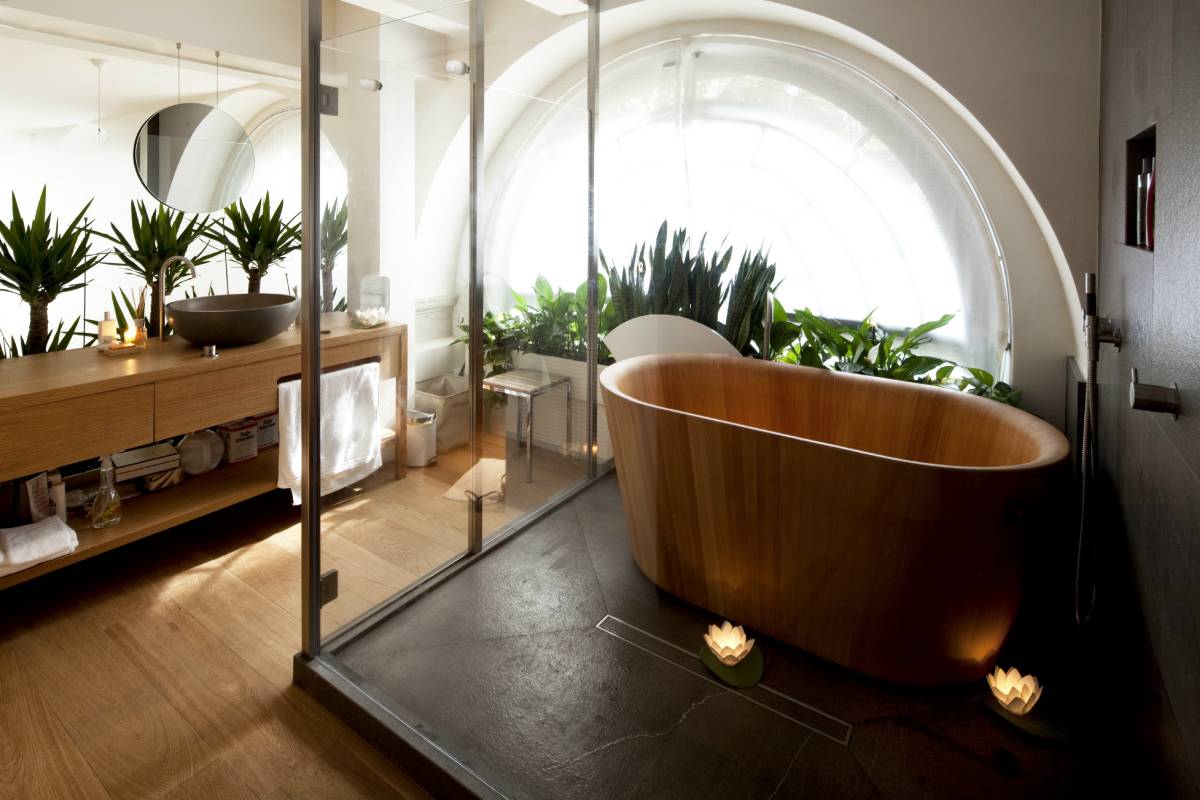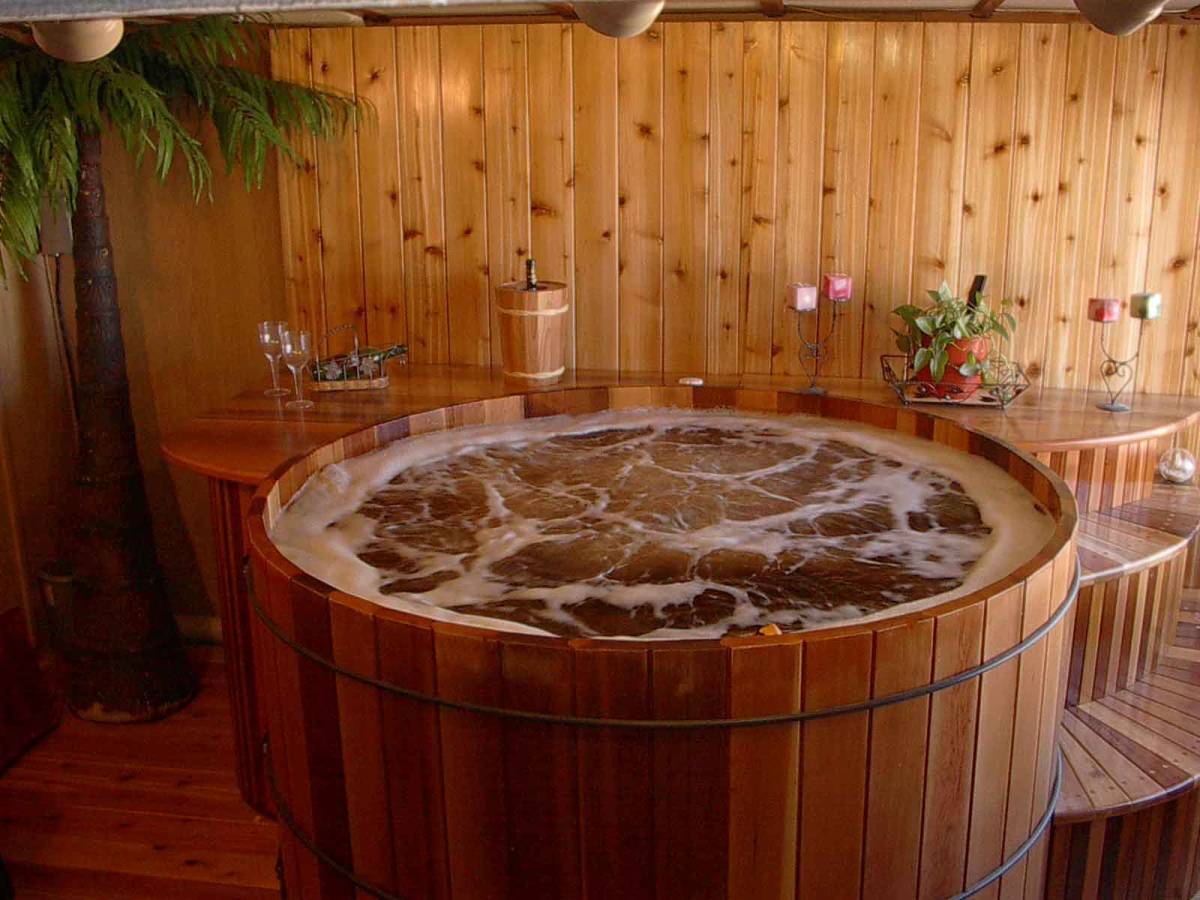 The bath is made of wood can be placed in the middle of the room – and it will be the main focus, which concentrates on the gaze. Sometimes it is mounted on the podium, then it looks especially majestic.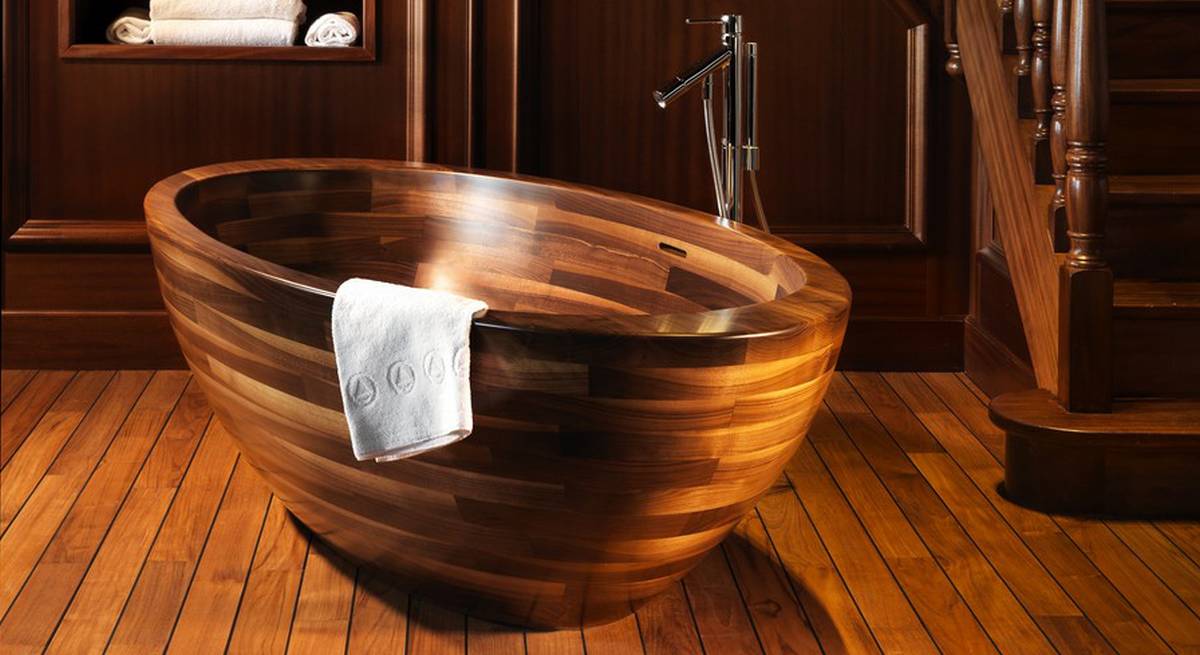 Outdoor Japanese Soaking Tub.
The outdoor Japanese soaking tub is the most grateful decision for your own house. If you are not able to build a full pool, Furo is a smart option for you to spend time relaxing in the air in a hot tub.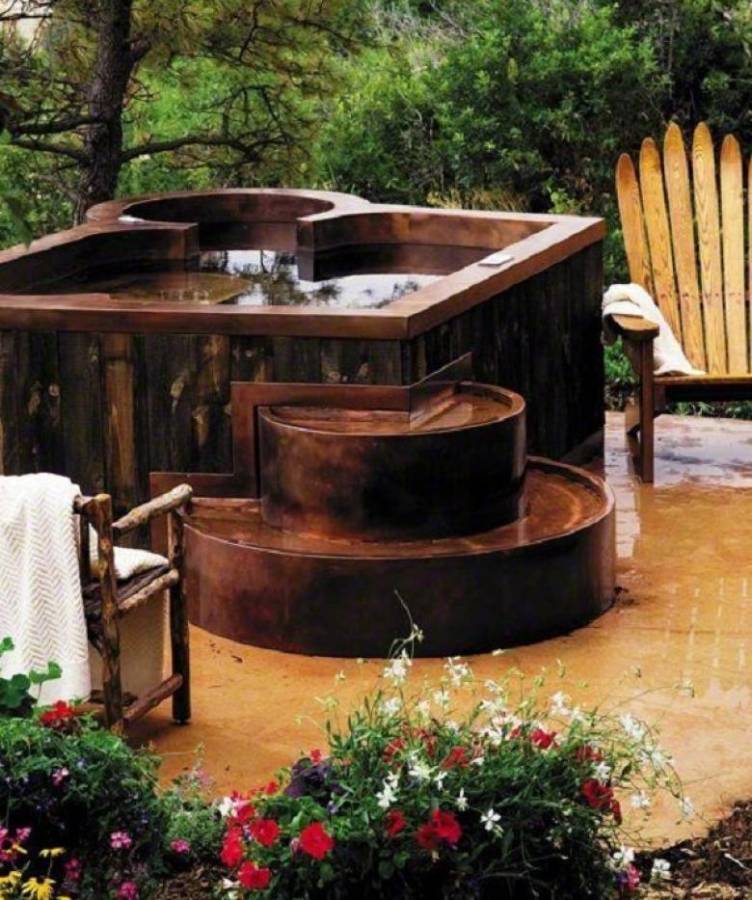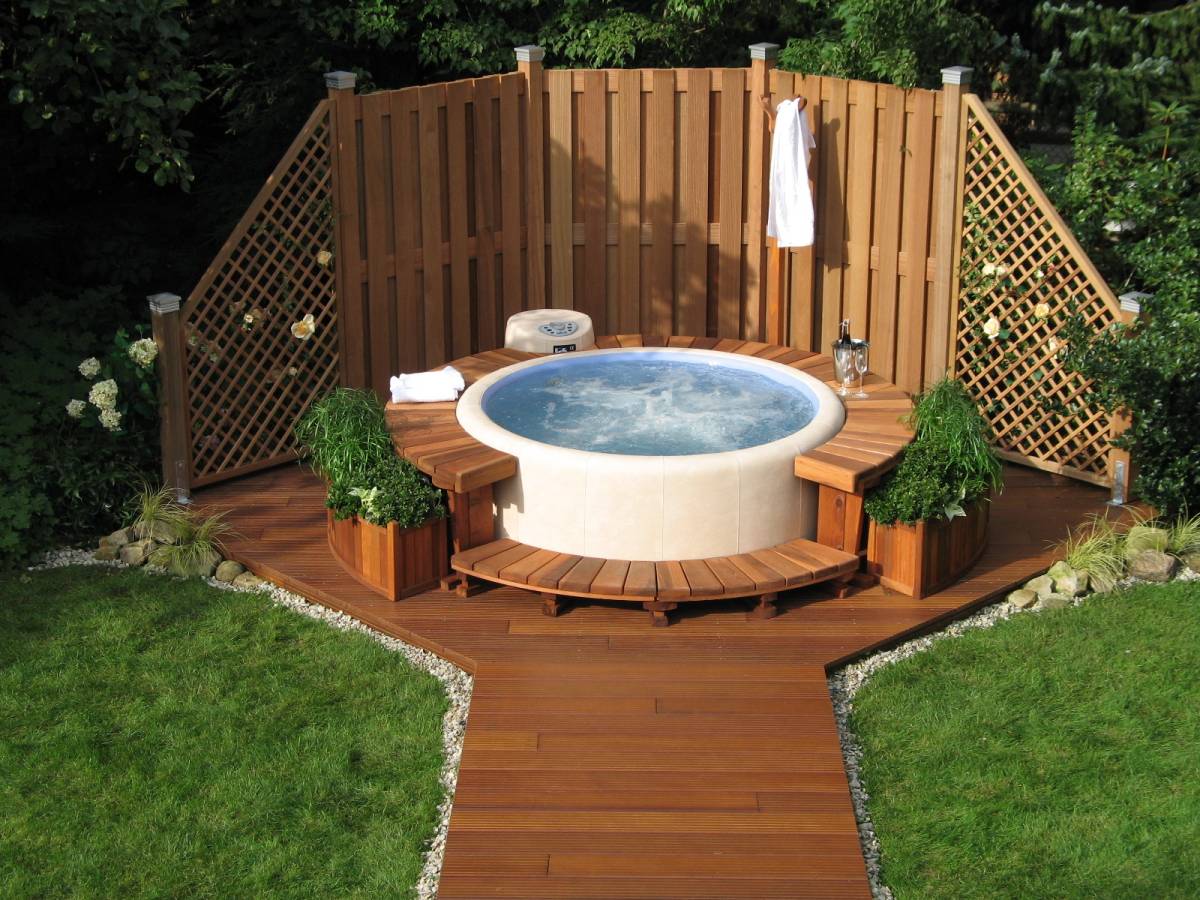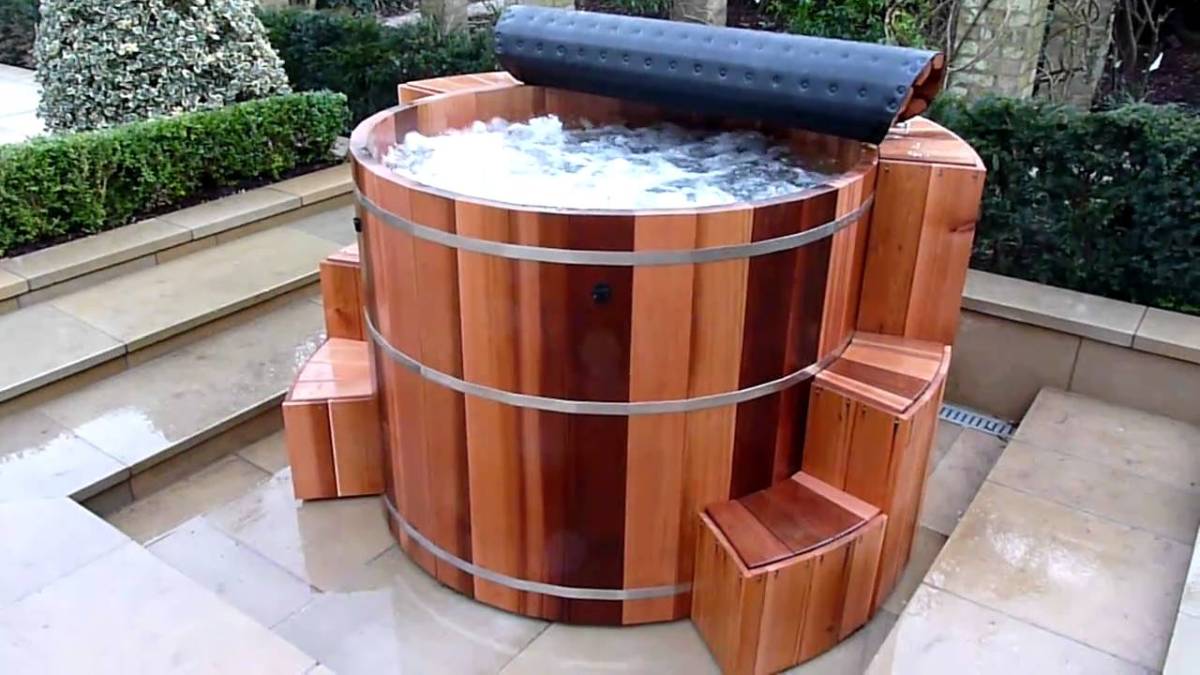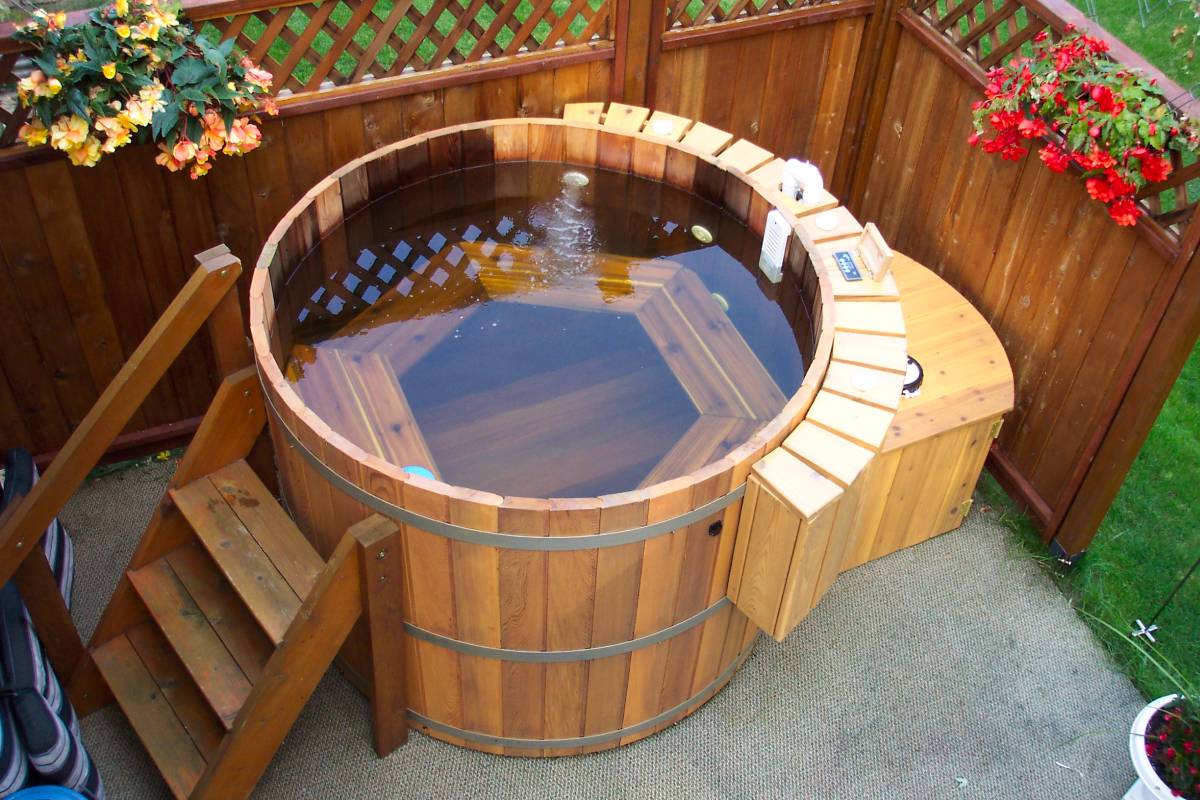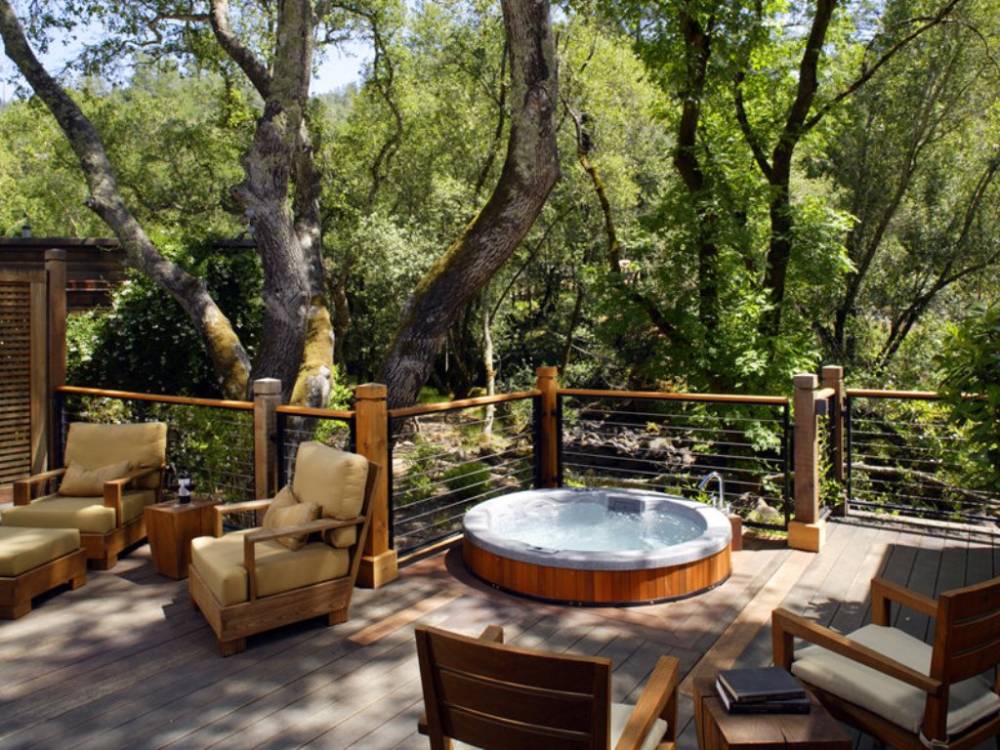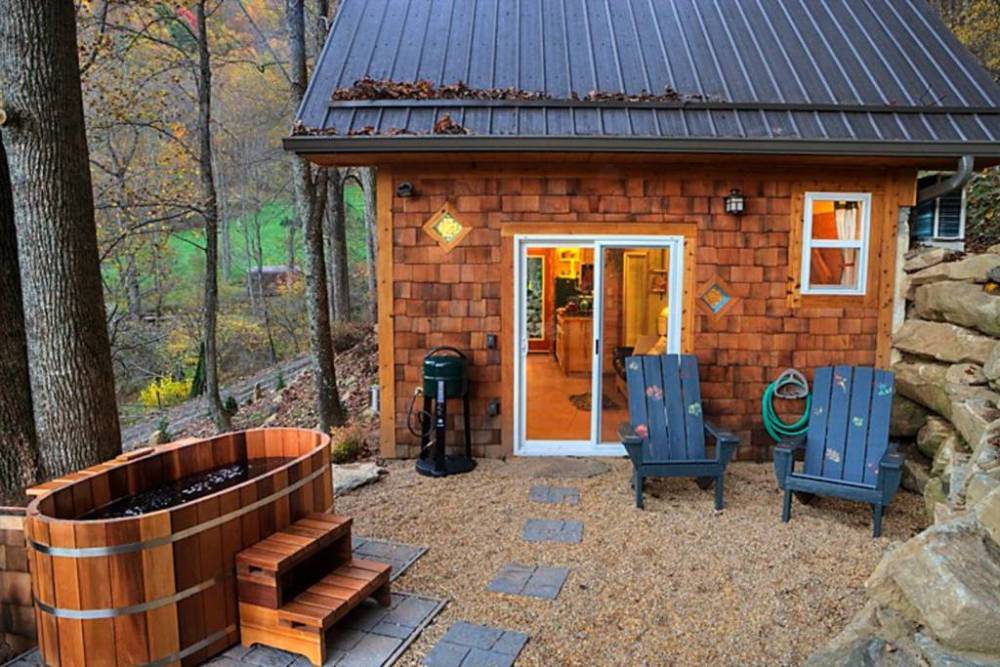 The idea of bathing in Japanese ofuro is to take hot baths in the open air at any time of the year, especially during the cold period. Yes, the greatest pleasure of swimming in the Ofuro is obtained at low ambient temperatures, it is mentioned even in the ancient Japanese treatises.