Paint is the number one tool in the home decorator's arsenal. It's inexpensive, it's easy to use, and the possibilities of what can be done with it are quite literally endless. If you want to update your living room consider one of these 5 paint projects.
Paint the Walls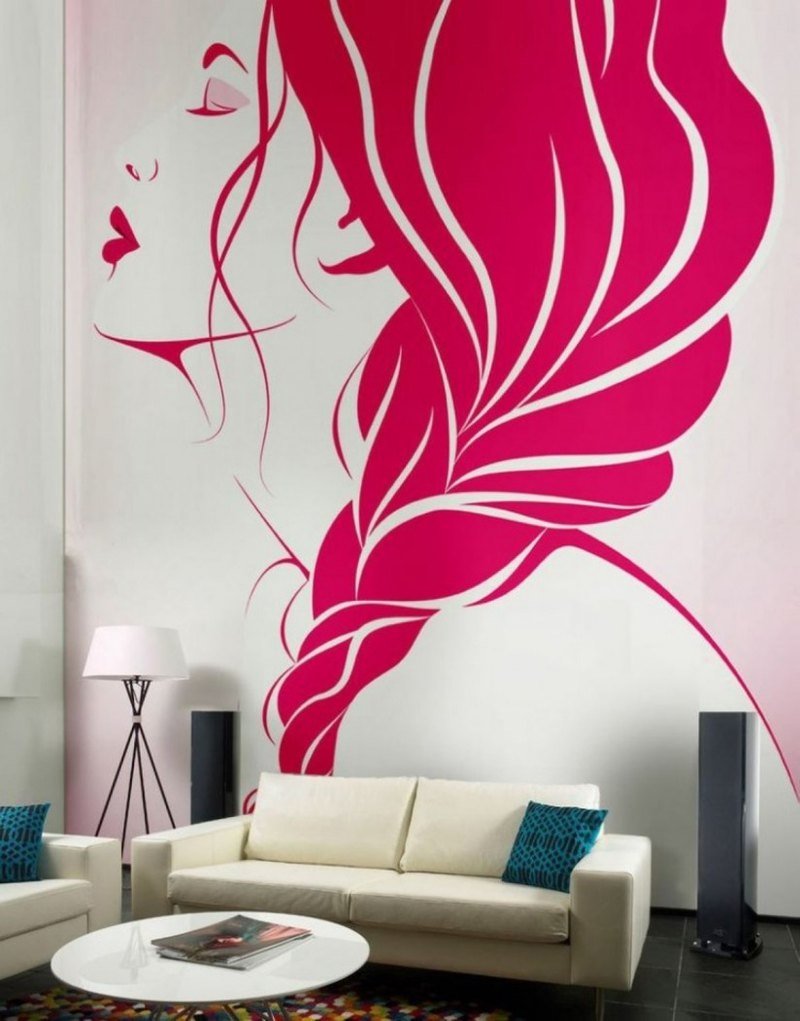 Painting the walls is one of the easiest ways to give a room a dramatic transformation without spending a lot of money. You can go from light to dark, brash to bold, shiny to matte, or something totally different altogether.
You can also try painting patterns like stripes, chevrons or other geometric designs. Or you can try techniques like stenciling orcolor blocking. When it comes to painting the walls there's no end to the possibilities. If you're willing to put in the work you can get top notch results.
Paint the Trim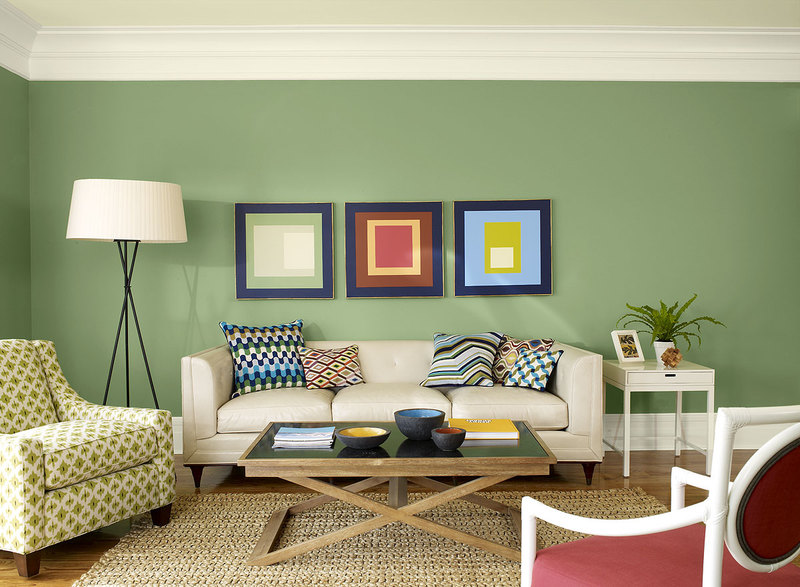 If you want to perk up a room but you don't want to paint all the walls try painting the trim.
A fresh, glossy white will give the room a bit of a pick me up, while matching the trim color to the wall color will make the room feel slightly larger. However if you want to do something a little more dramatic try painting the trim a different color entirely. Glossy black is sophisticated and glam, but if you're feeling adventurous don't be afraid to paint the trim something bold and bright.
Paint the Ceiling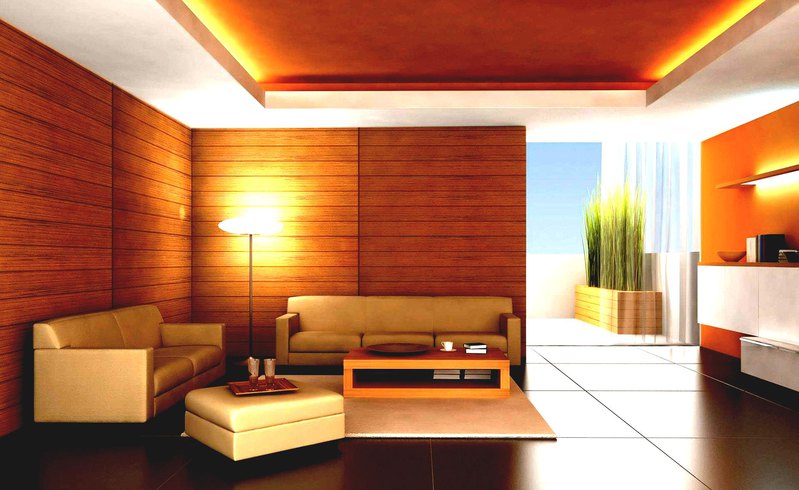 Somewhere along the line people got into the habit of painting ceilings white – and while a white ceiling is always a fine option, it's not the only one!  Ceiling offer terrific decorating opportunities and shouldn't be ignored. Sometimes all you need is to mix your wall color with some white for a subtle effect, but if it suits the room consider painting a wild pattern on the ceiling.
Stripes and chevrons add a graphic punch to plain ceilings and can make a room look longer or wider depending on which way you paint them. Stencils are also a great option as they offer the opportunity to decorate with intricate designs without having to purchase and install wallpaper. Using stencils on the ceiling can be an exercise in frustration however the finished product can't be beat.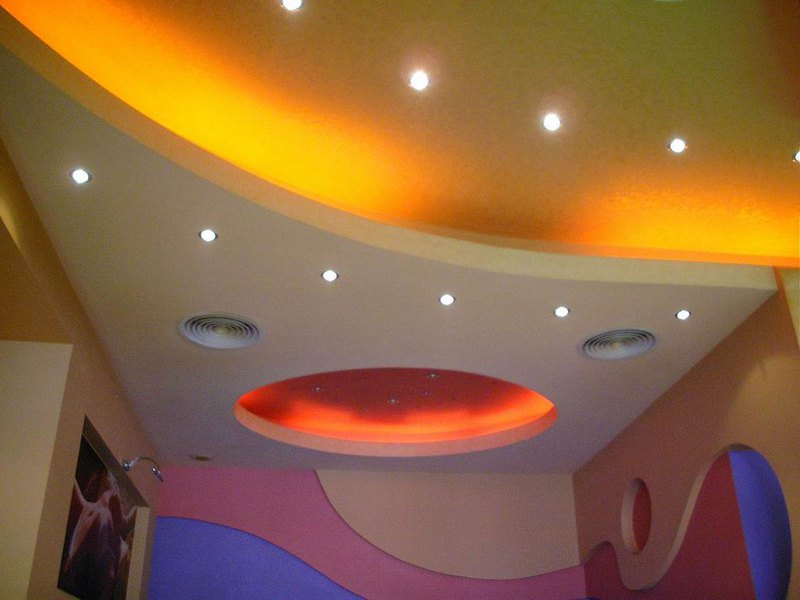 Paint a Piece of Furniture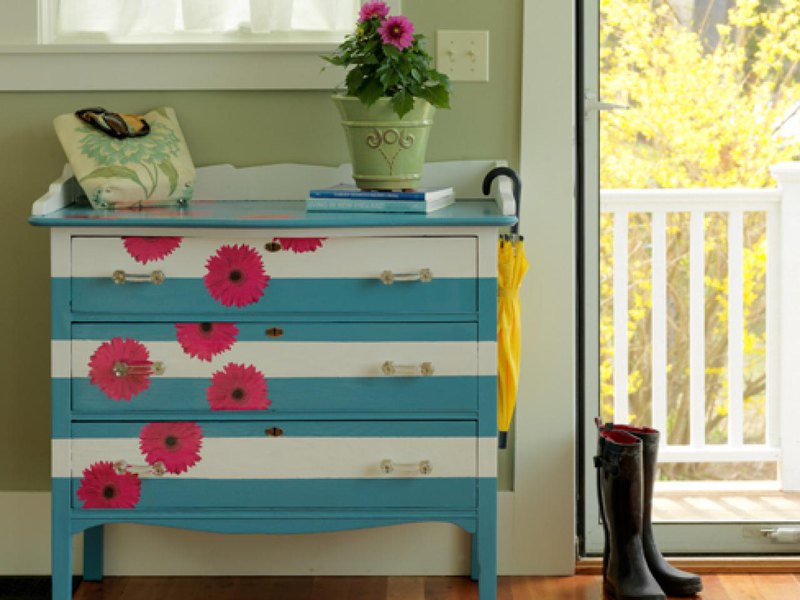 Painting furniture is a great way to spruce up an old piece and create a striking focal point or conversation piece. Depending on what you've got you could try painting the frame of an arm chair or side chair, or you could opt for something more dramatic like a chest of drawers or table. Just make sure you've prepared the piece appropriately so the paint doesn't chip off after the fact (particularly if it's a table surface that will see a lot of action).
Paint the Lampshades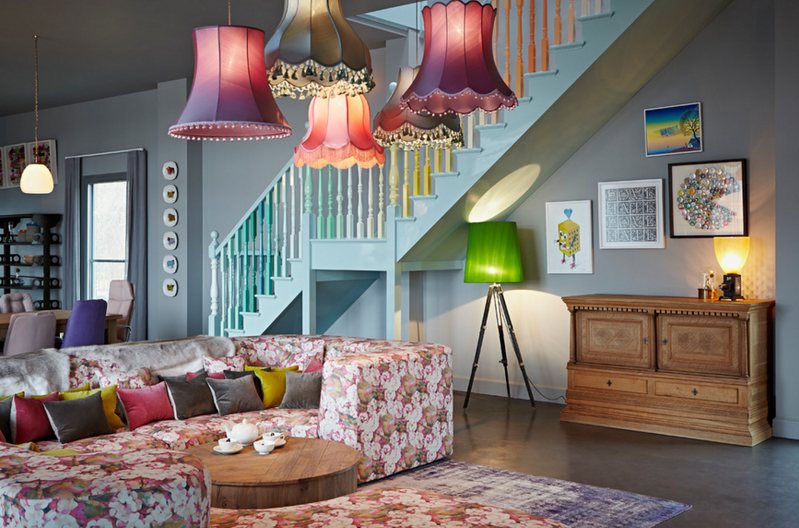 Lampshades have come a long way in recent years, but the majority of lamps still come with shades that are white or some version of off-white. While in some cases white shades suit a room perfectly, other times it would be nice to have something with a little more color. Enter paint. Painting a lamp shade is a simple project that can be done in a very short period of time and it can add a wonderful pop of color to a space. A new solid color is great, but of course if you're feeling a little adventurous you can always try a pattern or stencil. Just be aware that once you paint it you may not get the same amount of light passing through the shade as you once did.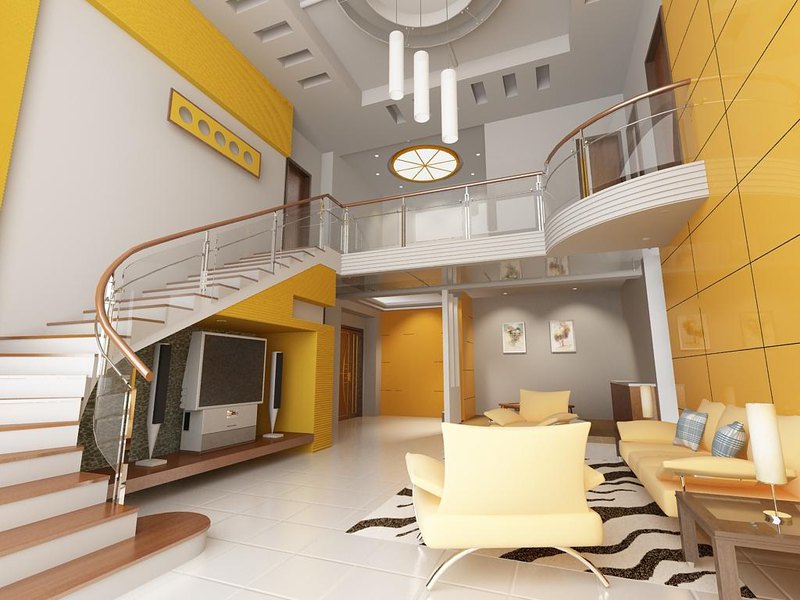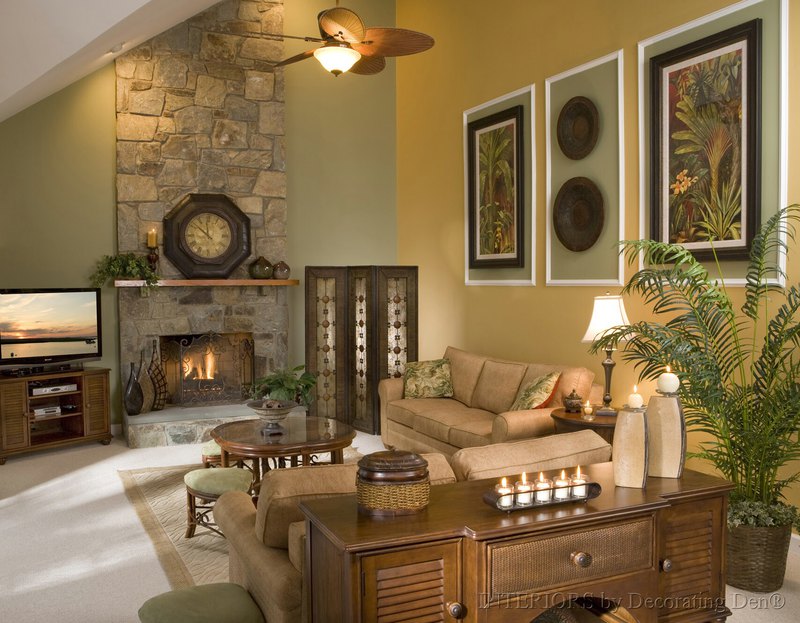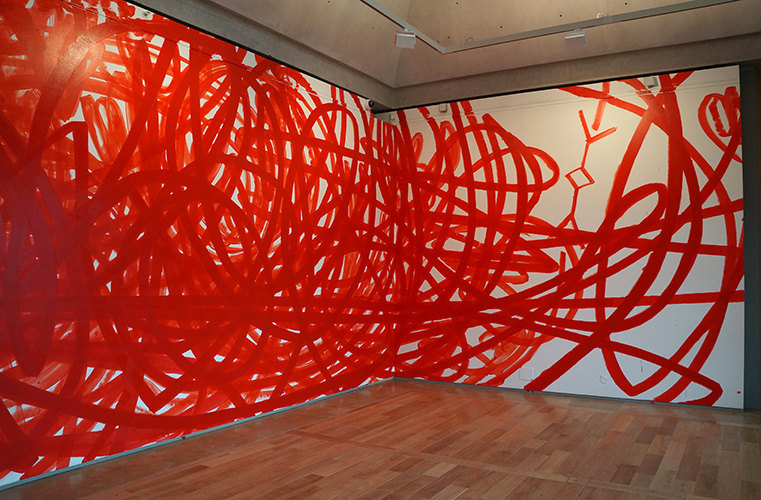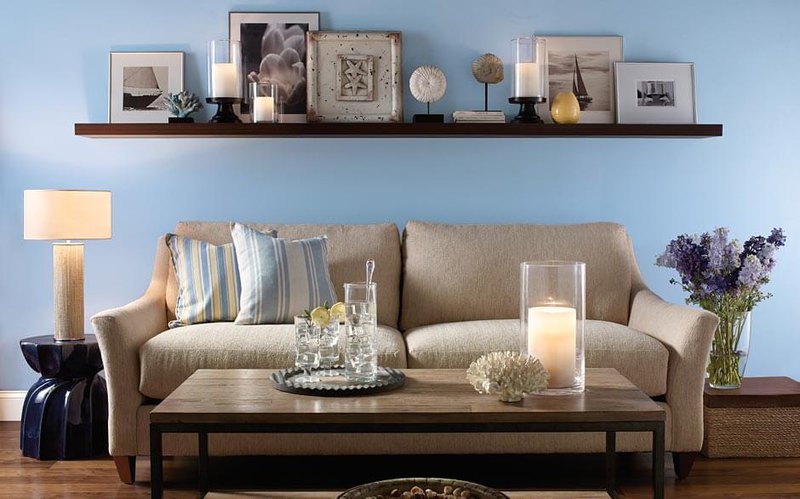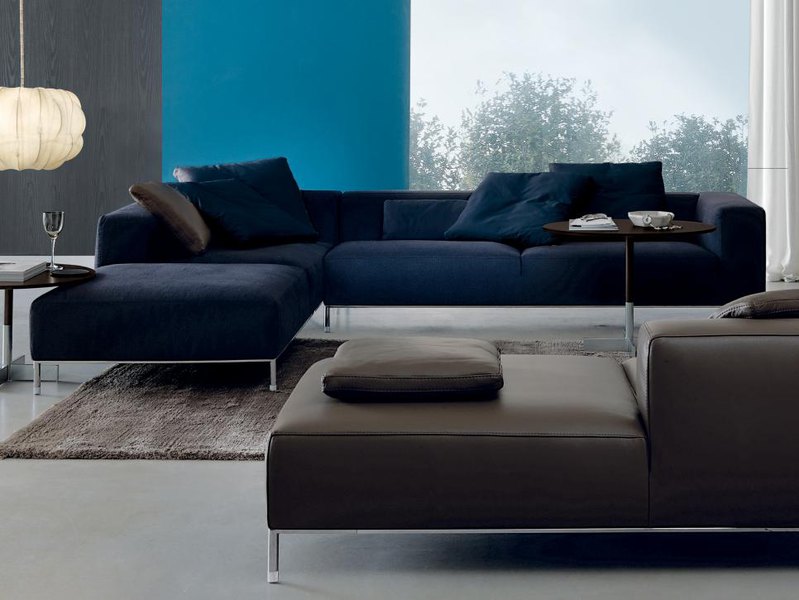 Source: http://livingrooms.about.com