One type of home ornamentation that has been gaining steam lately are art gallery walls. Creating your own personal wall gallery with your favorite pictures or prints is unique because you don't have to follow anyone else's particular style! There's is no right or wrong, it's all comes down to what inspires you. What's more, creating an art gallery wall can instantly upgrade the style of any space. Here are several steps you can take to get your dream gallery wall off to a good start.
HOW TO CREATE AN ART GALLERY WALL
-If you don't have an idea of the type of art wall you want, it's important that you do that first. The types of picture/photos/prints you want to put on your wall will be the core of your wall gallery. When you have the type of art you want to put on your wall all figured out, you can go to the next stage.
-The next step is to find the frames for your chosen artwork. Keep in mind, the frames you choose can be completely different in style from one another, it all depends on how you place them on the wall. Moreover, it's really a matter of personal preference. The best advice is to frame each piece separately in a way that complements the artwork best. Using a different frame for each piece will make your wall more unique and as a bonus, if you decide to hang a particular piece in a different place later on, it will still look awesome by itself! Various types of antique styled frames are always stunning, or you can mix styles such as art-deco with traditional styled frames.
-Now that you have your artwork together, next you have to work on the layout of your art gallery wall. Measure the amount of wall space you want to use and then take that same measurement and tape off a section on a flat surface, like the floor. This will help you to space your artwork uniformly. Once you have your arrangement together, take several photos with your smartphone for reference.
-You can now hang your art gallery onto your wall. To keep the balance right, start with the largest piece first. If you don't have one large piece, put two smaller pieces together to create the appearance of a piece of larger artwork. Once you've got the main piece/pieces up, branch out from there with smaller pieces until you have duplicated the arrangement you designed.
TIP: Be sure to check the height of your art gallery wall to keep your art at eye-level. It will be much easier for everyone to enjoy it!
Image: Styling and photography by Michelle Halford for T.D.C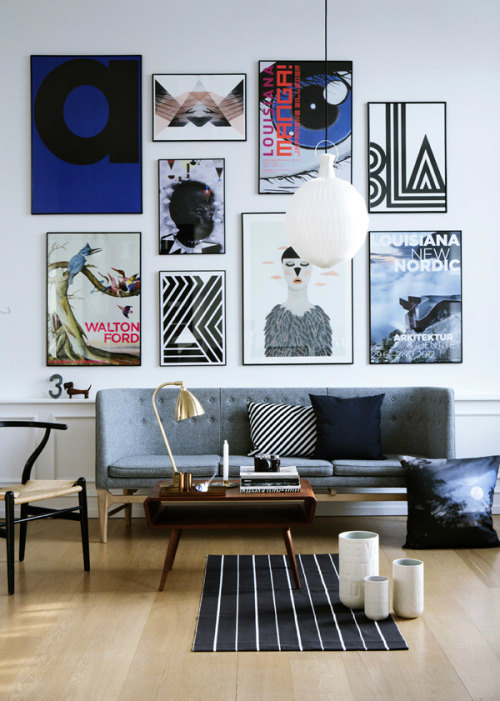 Image: A/D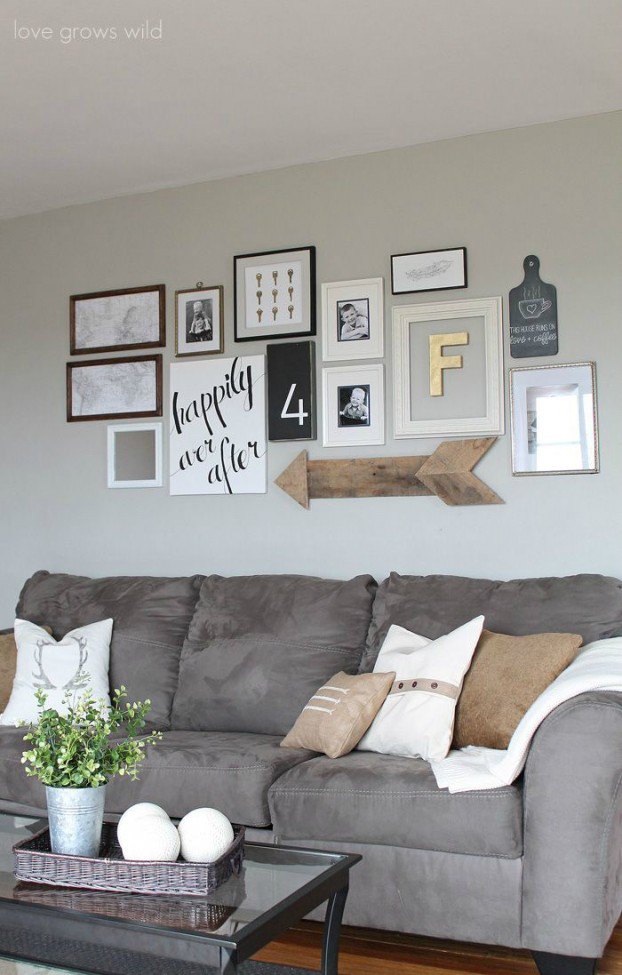 Image: Love Grows Wild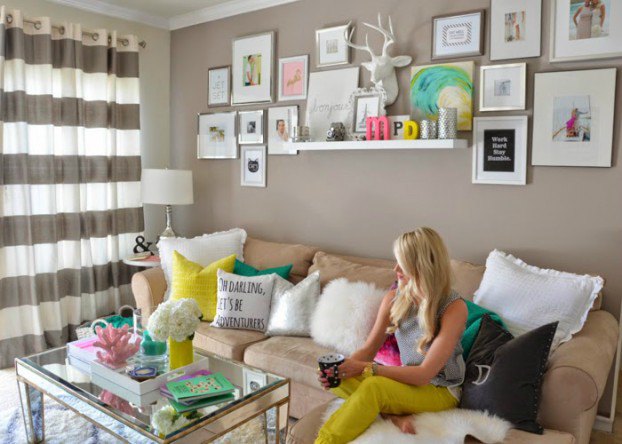 Image:  Mckenna Bleu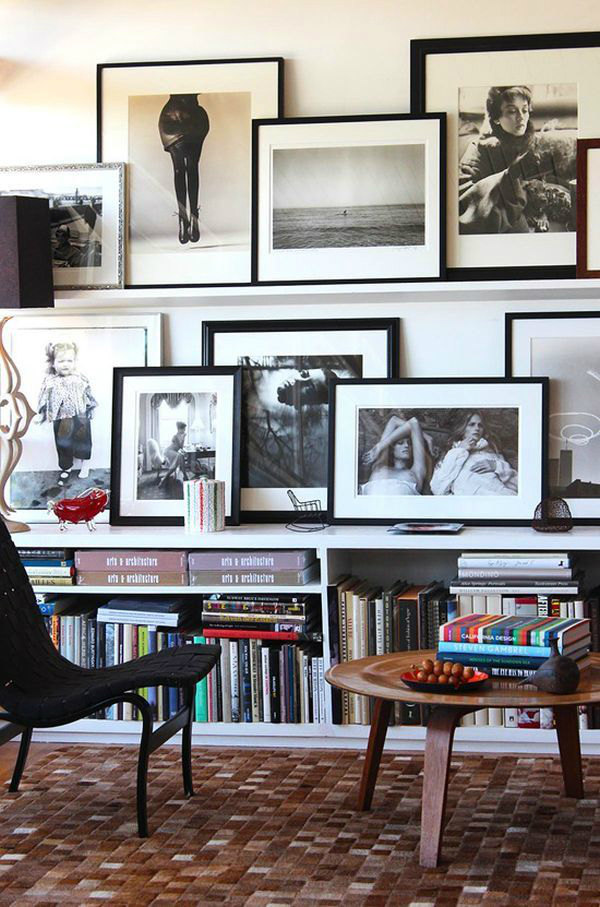 Image: Centsational Girl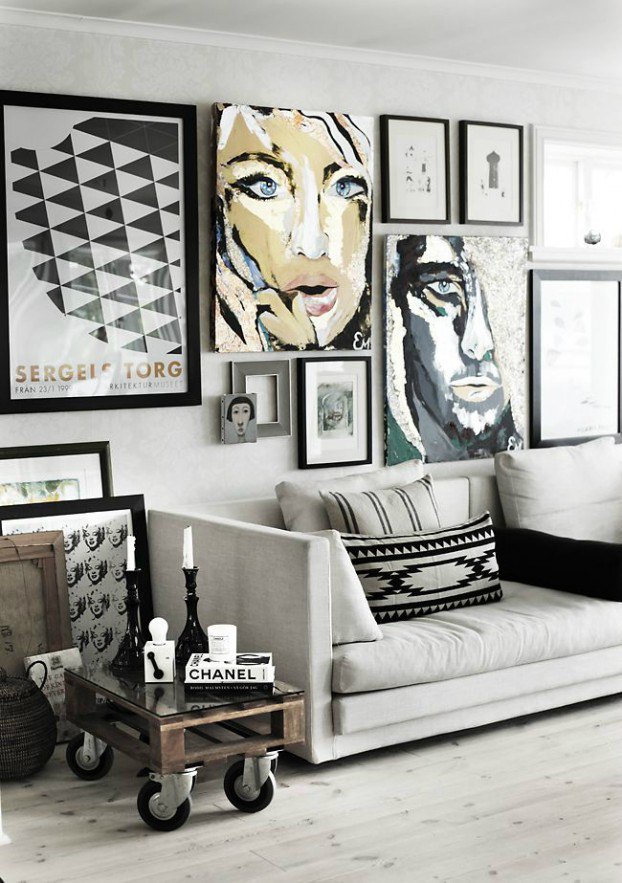 Image: crafty teacher lady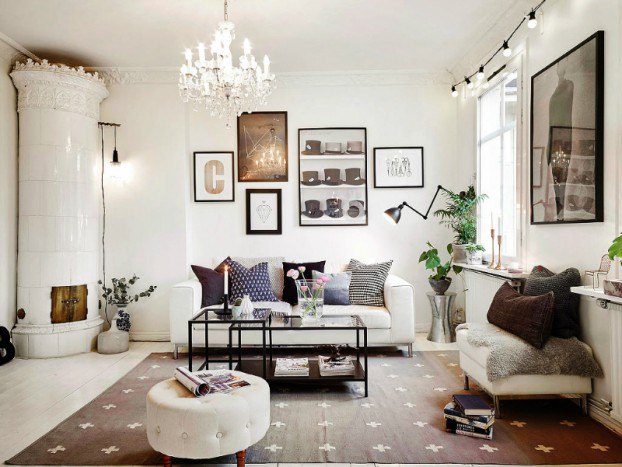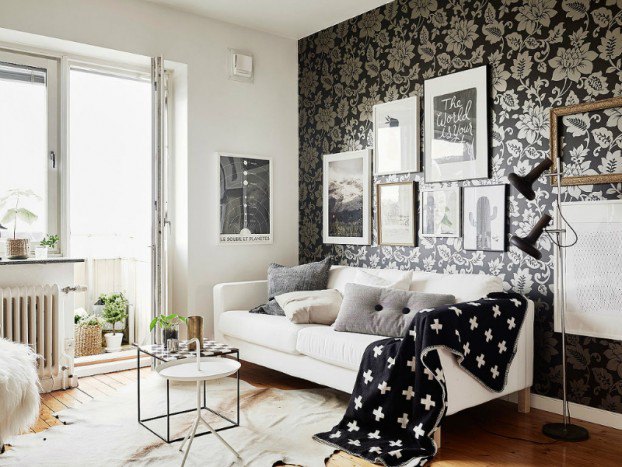 Images 8-9: 55kvadrat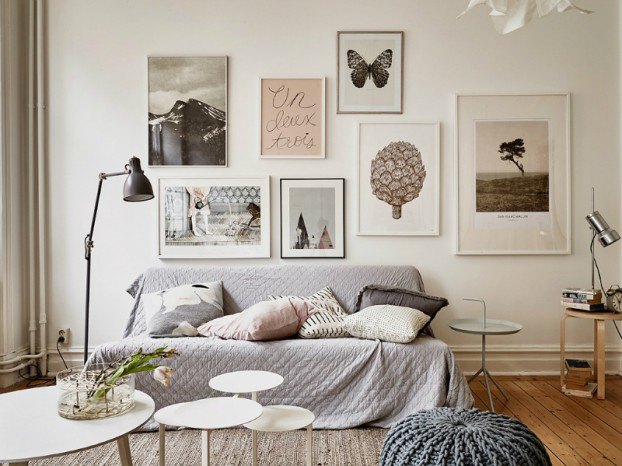 Image: Stadshem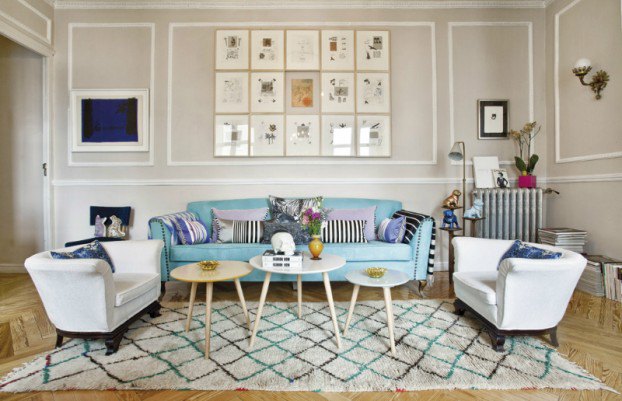 Image: ELLE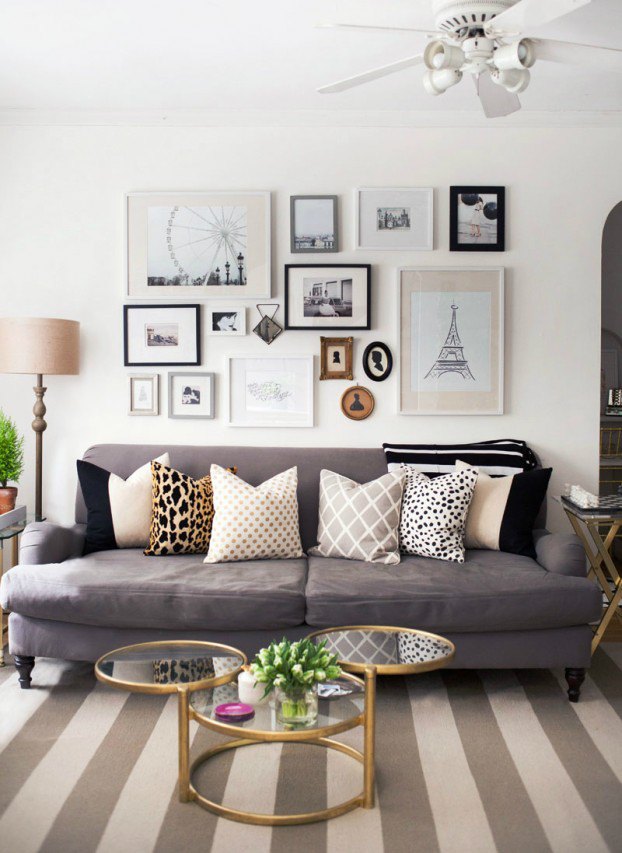 Image: The Everygirl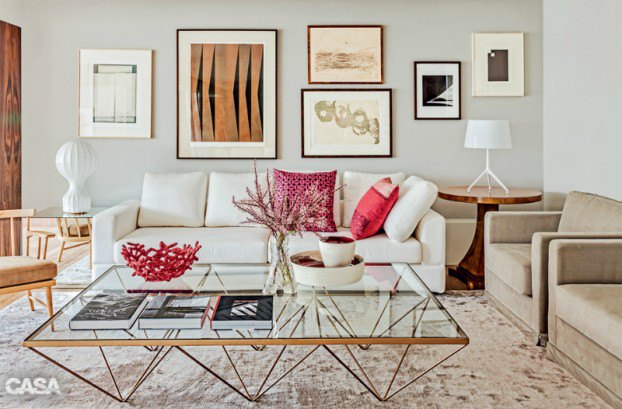 Image: Casa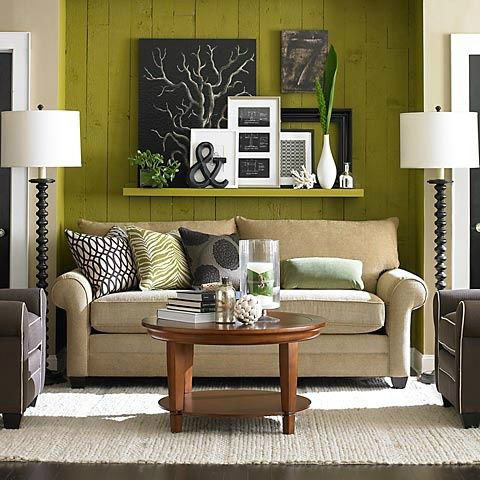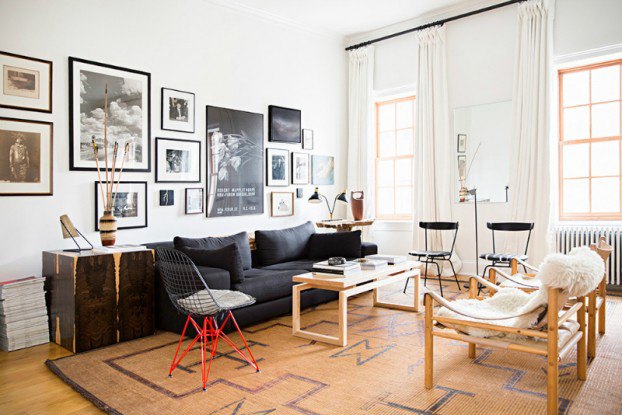 Image: Domino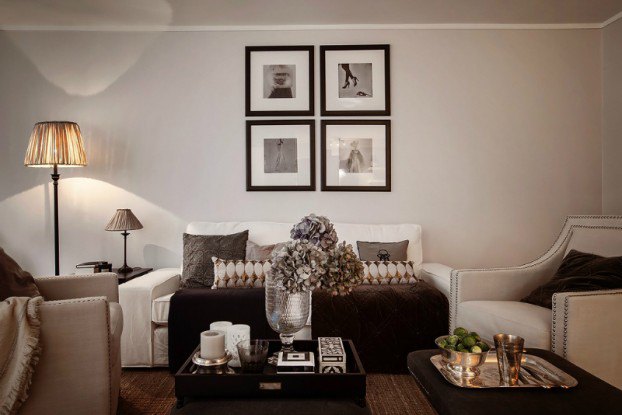 Image: Fantastic Frank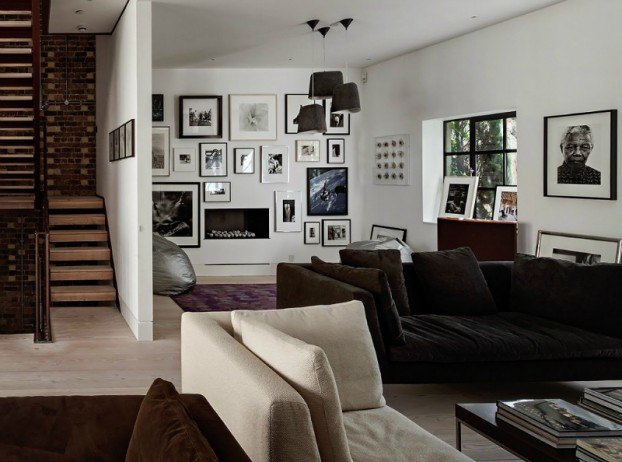 Image: DomusNova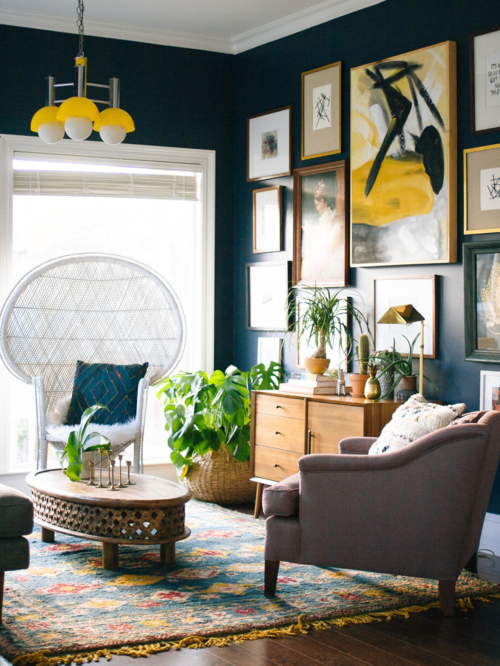 Image:  Old Brand New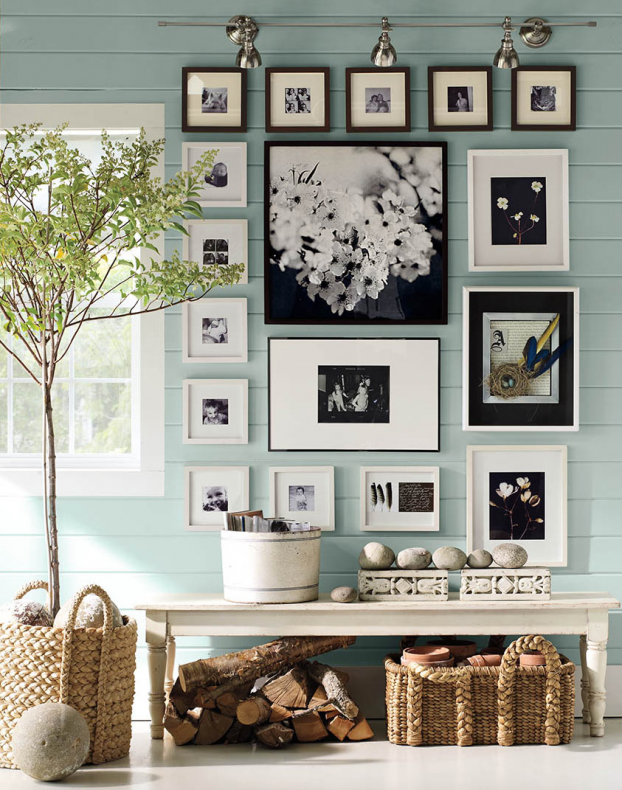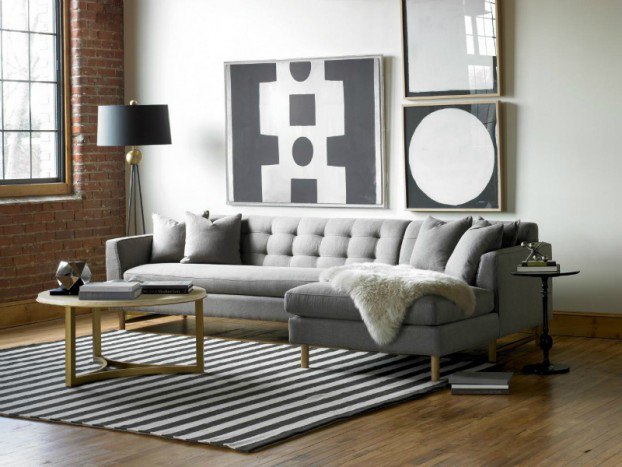 Image: HGTV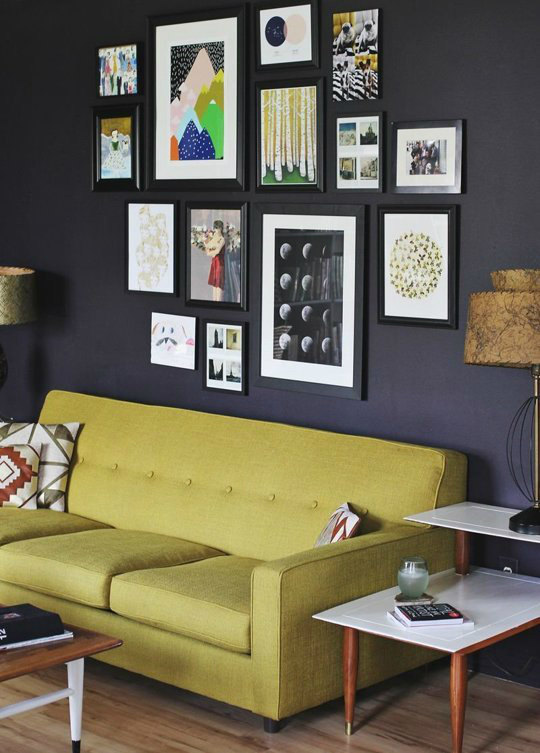 Image:  A Beautiful Mess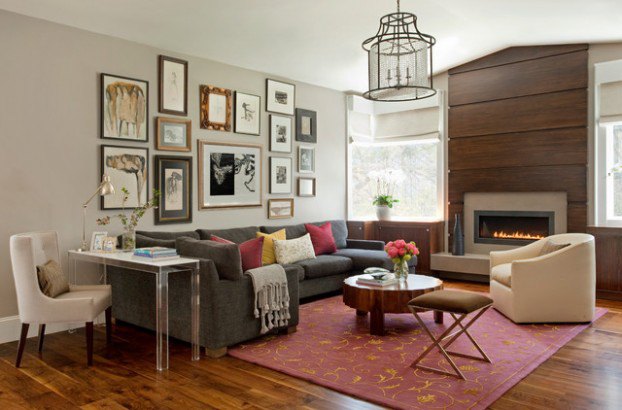 Designed by Sindhu Peruri of Peruri Design Co.
Source: http://decoholic.org/