Wood Window Designs – What comes to your mind when I ask you what characteristics needed for the best wood window designs of a wooden house? I am quite sure you hate dark, stifling rooms, and even worse in tiny rooms. This is one of the crucial requirements for the best wood window design, that is, allows tons of light from the sun and air to come in freely all the time. That's the key point to deal with this study case, or you may have another thought? That must be too funny if you disagree with my explication.
As you know that wooden window frame styles are generally designed small with not too much additional ornaments. Conversely, they have much uniqueness due to the size and will be more eye-catching if the homes designed in a great way. Enjoying the magnificent nature and feel like you can live in a forest is the main purposes why people are now addicted to spend time in their log homes – whether the homes are just their recreational homes or have been chosen for their main home to live daily.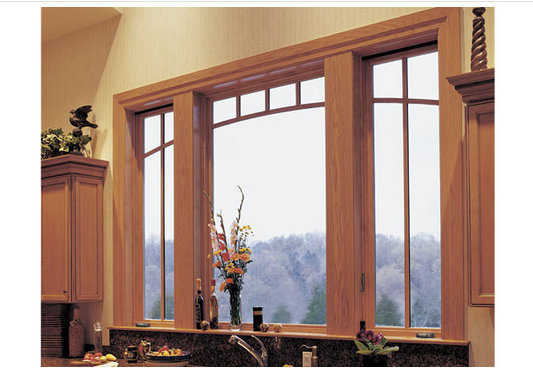 A wood window design with expanses of glass is becoming increasingly popular nowadays. Some occupants prefer full-plain glass windows in a wide size so their eyes can freely stare at the stunning scenery outside. Besides, it is important to understand that glass can have expansion in which if the framework did not constructed correctly, the glass will no longer crack. So this matter is necessary to know mainly for laymen.
Interestingly, some prefabricated manufacturers have decided to get a priority of allowing customers to build and create our own home plans (custom log homes). So you can be the architect of your home, even there are a lot of wood window design software made for people to compose their home designs that you can find easily.
An excellent window design is not about look with gorgeous elements solely, but how the window is able to produces feelings of convenience. It seems tricky to just giving you explanation without some helpful examples to make you know better, so these are a few examples of best wooden house window design ideas.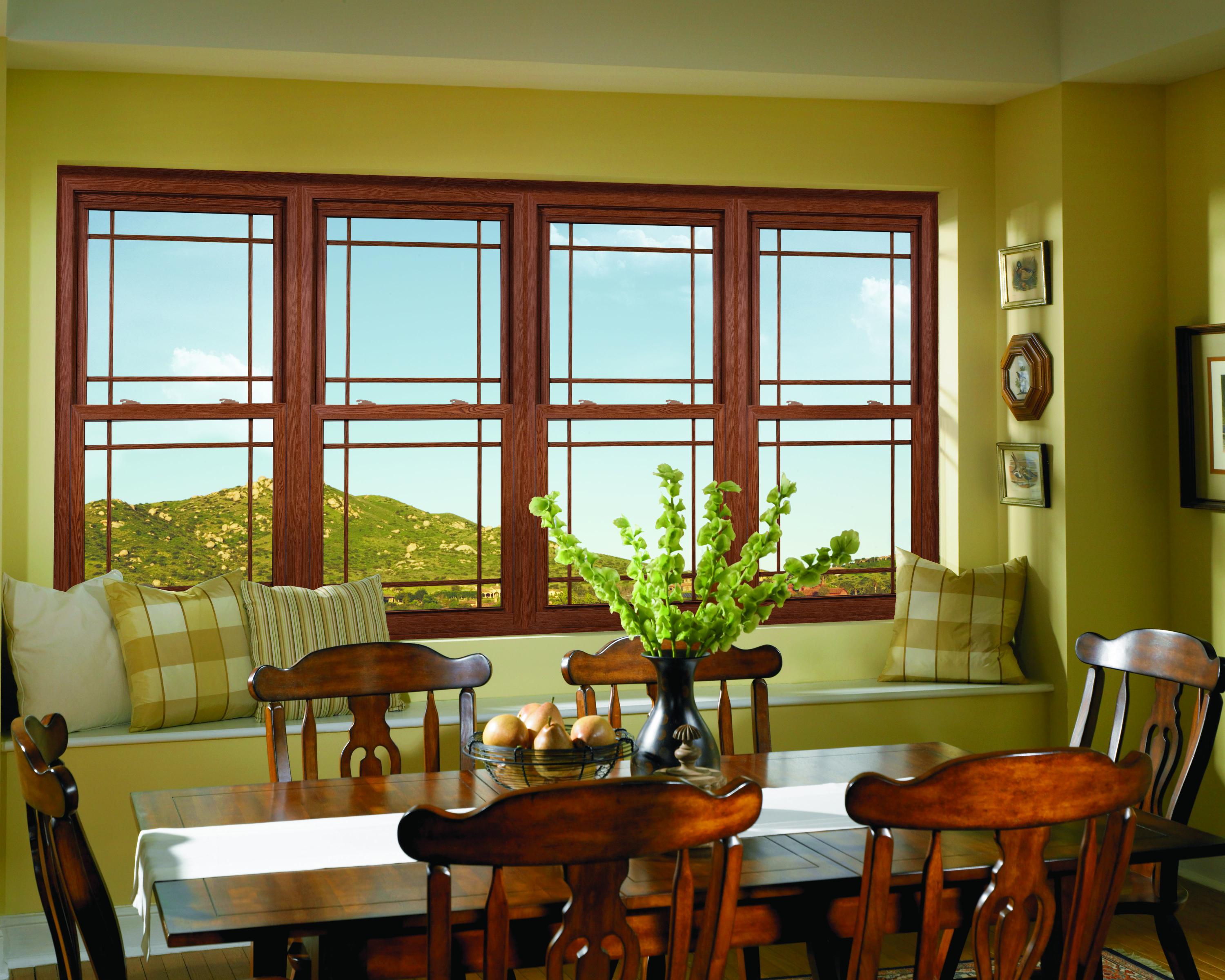 Best Wood Window Designs for Homes
Awning Window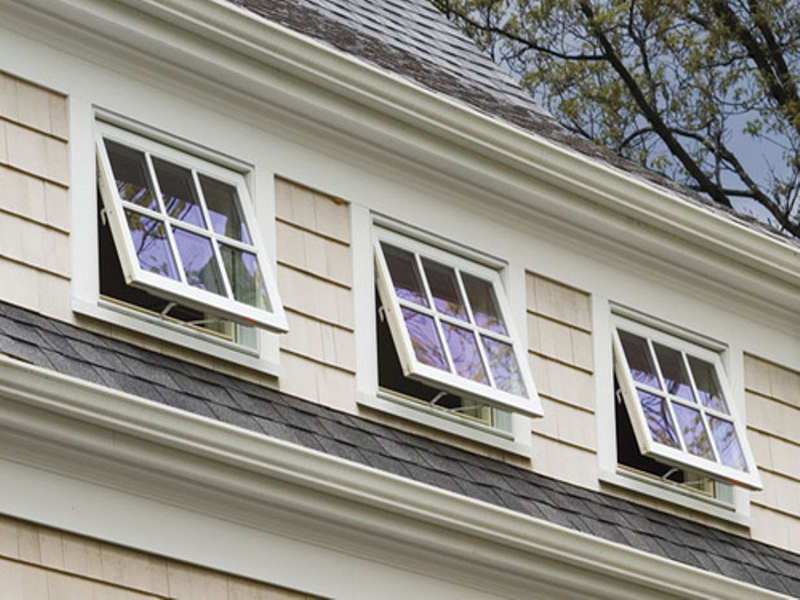 It is a kind of swinging window you can open usually from the bottom of the window. It has main hinges at the top which has a function to be hung when the window is open. This model is sometimes made as an additional ventilation and placed above or below another window.
Double Hung Wooden Window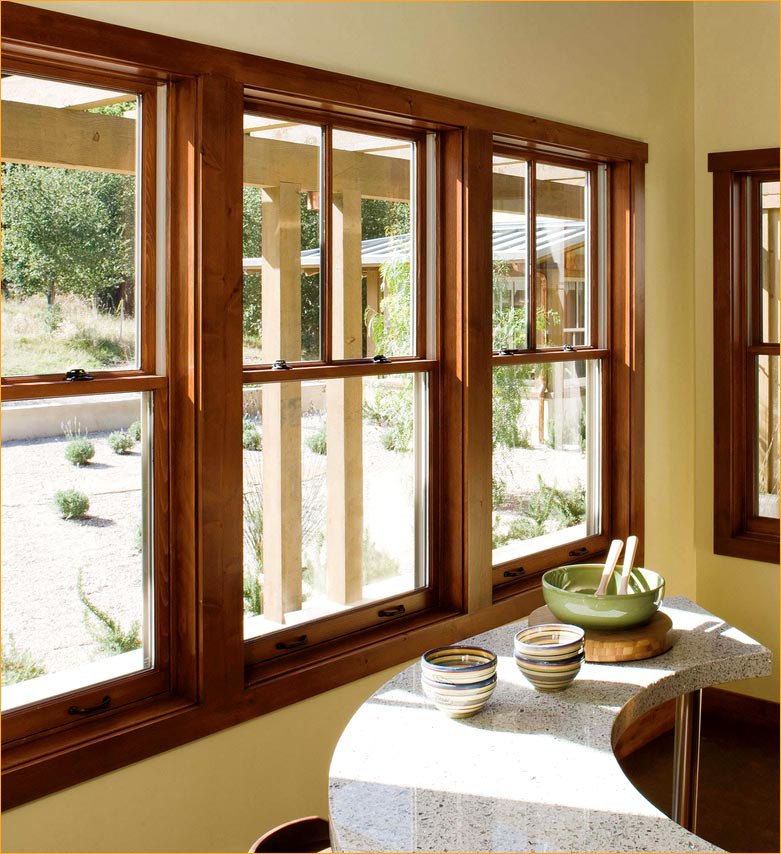 Designed in double operations with up-and-down sliding. The sashes slide in opposite up and down. Double hung wood windows are easy to clean and give you good ventilation.
Casement Wooden Window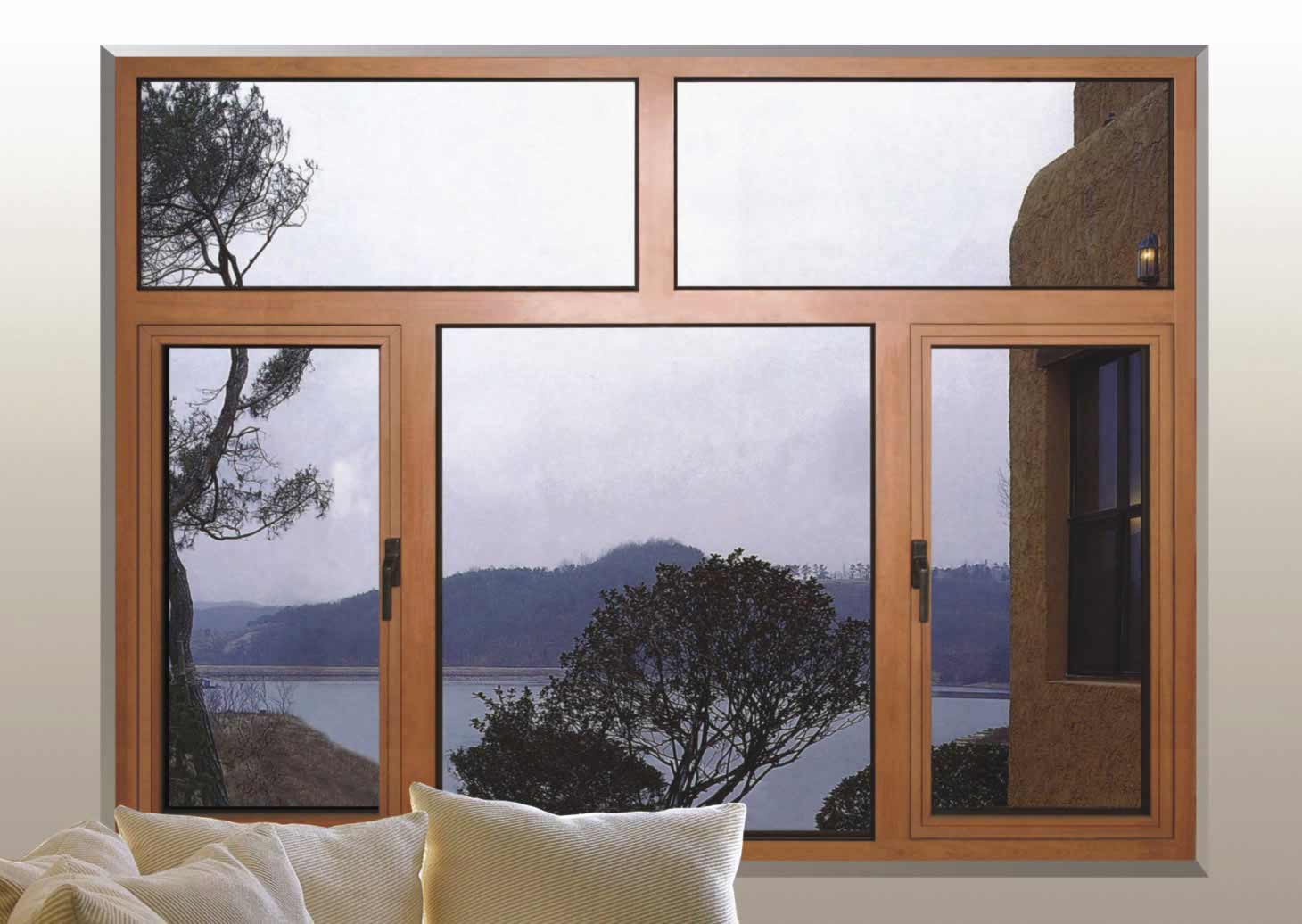 A casement window uses easy handle to swing the window outward on the bottom. It is easy to open and close, and allows the air come in massively.
Single Hung Wood Window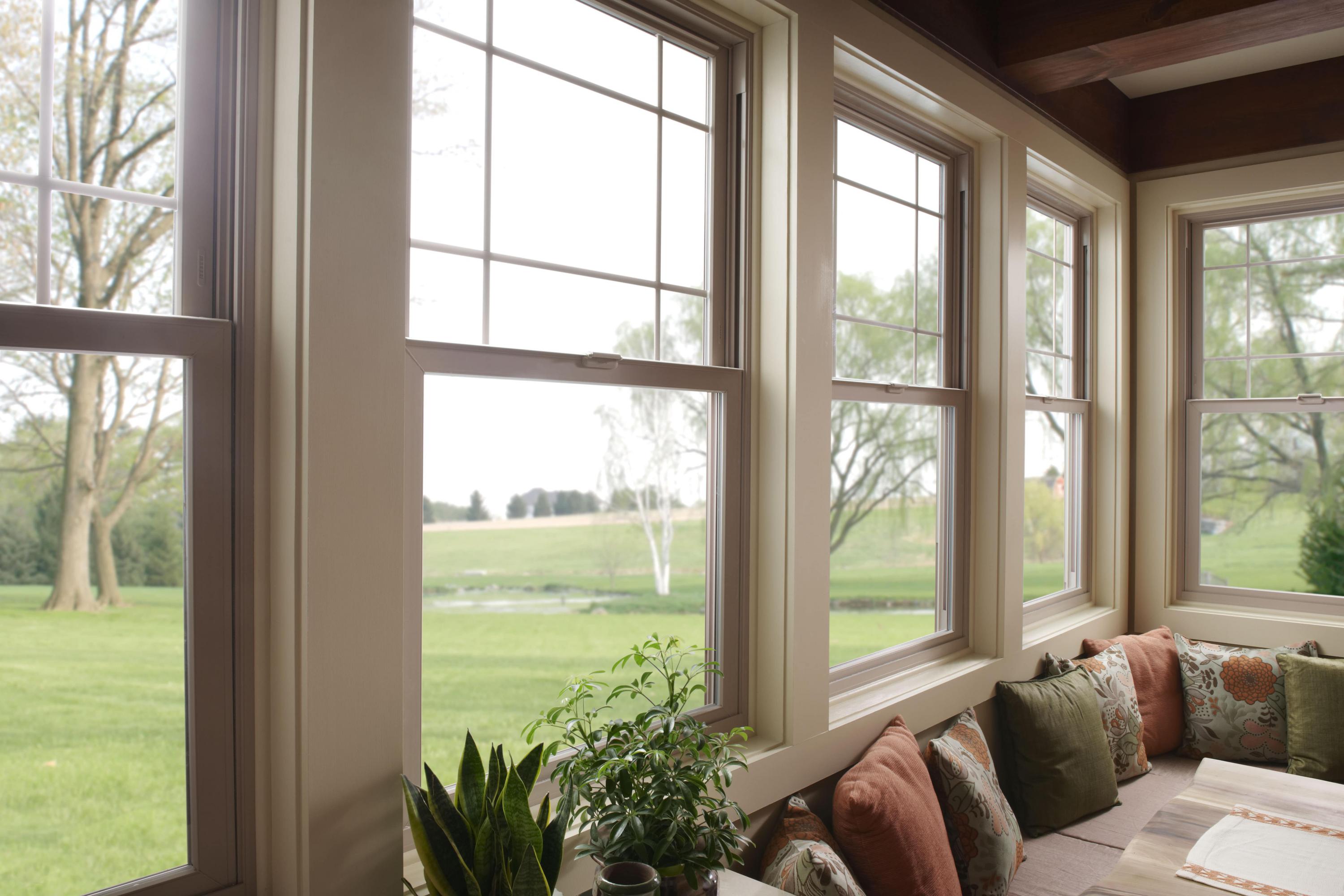 It has one functional sash on the bottom to be slide up and down with nonfunctional up-sash.  It feature its wood window frame design.
Wooden Slider Window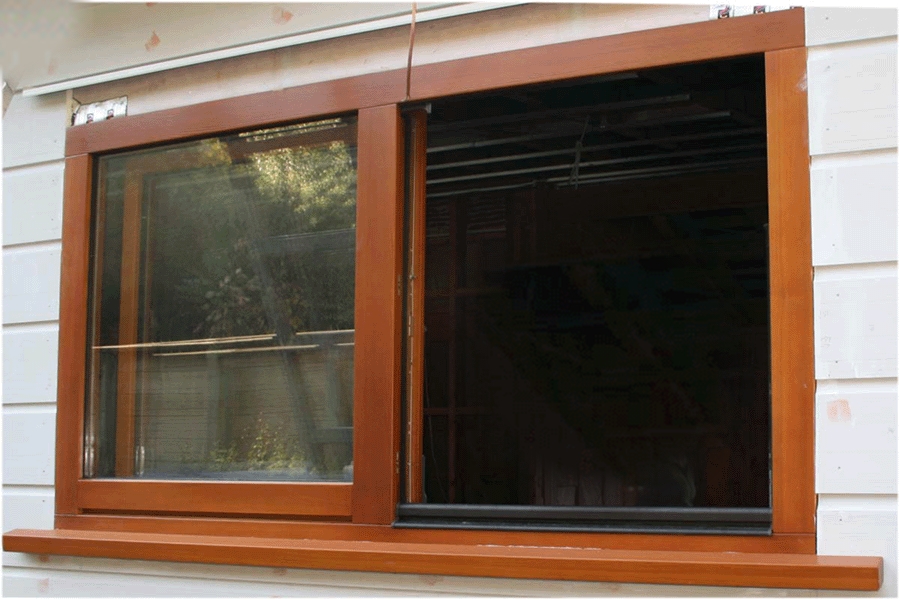 A Slider window also works with one functional sash and one nonfunctional sash, but it slides side to side.
Fixed Glass Window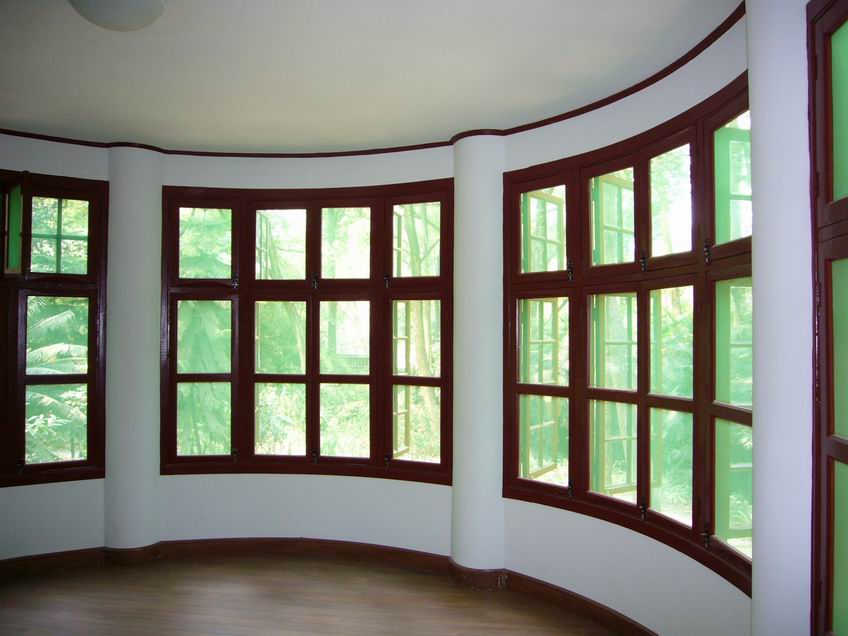 The glass of the window is not functional and it keeps unmoved since the first constructed. These kind of windows are generally made in wide sizes, even more than how wide you can imagine it is. This choice is suitable for people who love gazing outside at surrounding pretty landscape.
Glazing Wood Window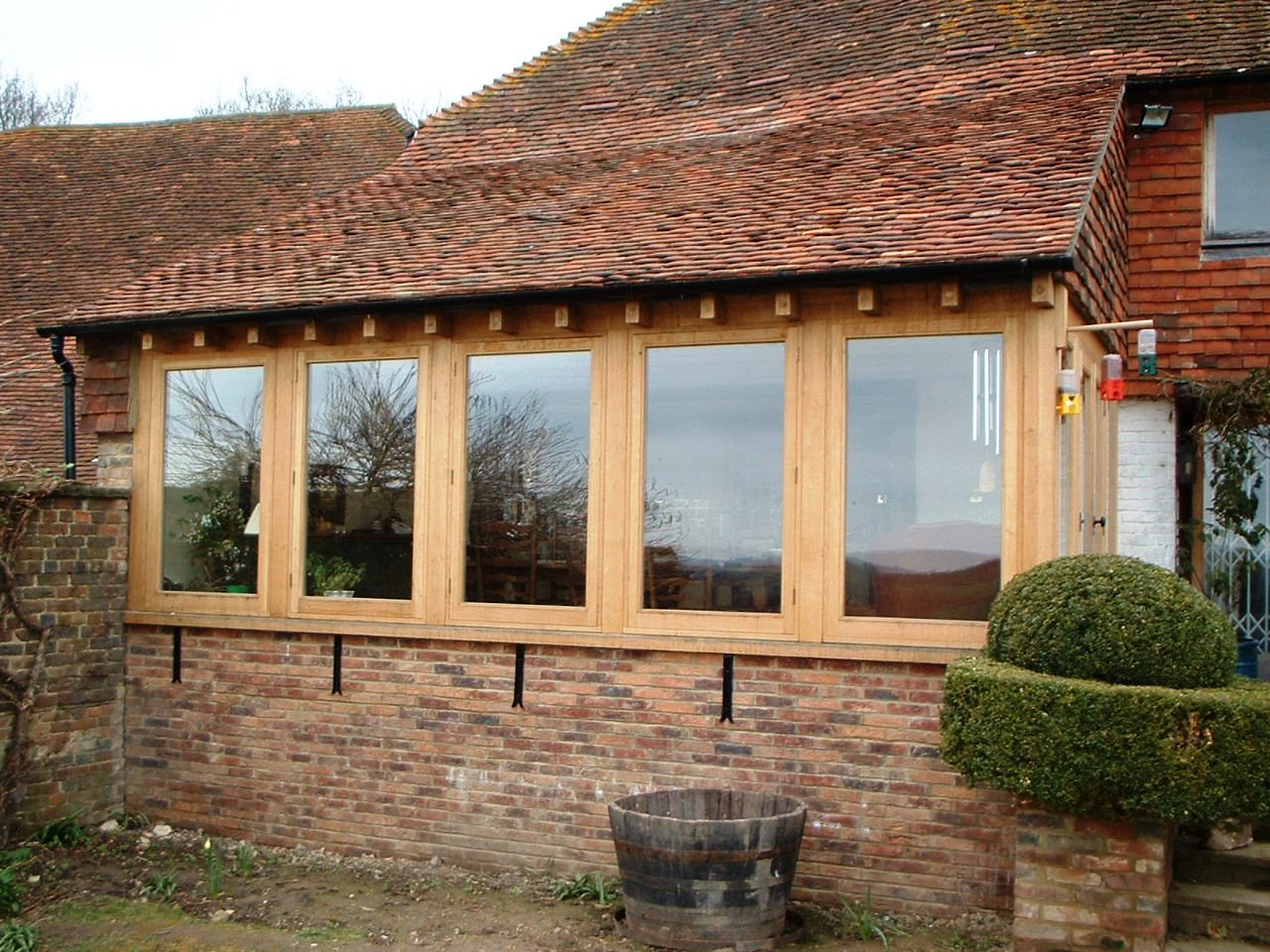 It means that the glass windows are made based on the environmental and architectural requirements. It depends on the conditions of every residence of a place which has different climates.
Aluminum Clad Wood Window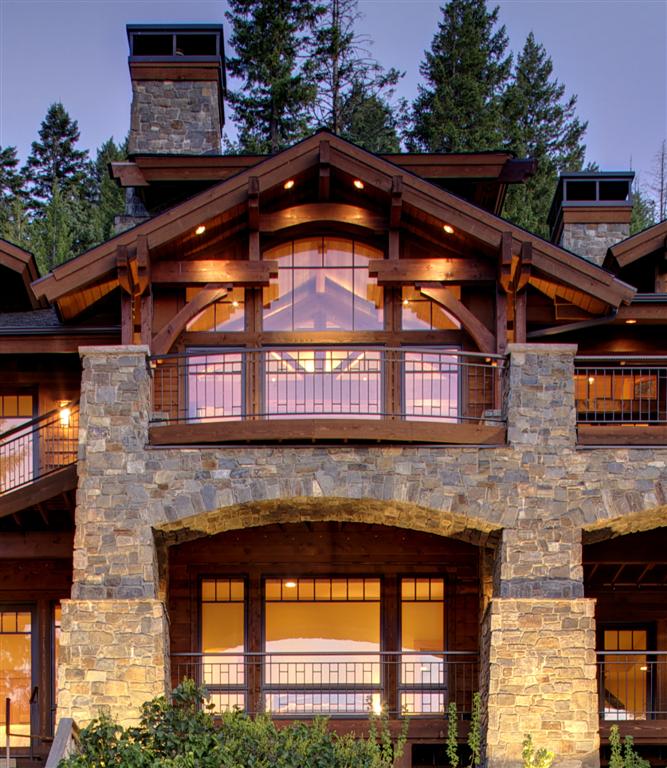 An aluminum clad wood window is a kind of window covered with aluminum on the edges of the window. The aluminum cladding is mostly performed in plain without any colors, yet it of course comes along with the owner's wish.
Wood windows with low domination of glass are considered as a better choice rather than full-glass windows because of ventilation system which is a crucial factor to have an excellent window design. This is even deadly right for homes in tropic climates. On the contrary, you may have desire to own a log home with a huge amount of open sides that are see-through. When we think of the material element, teak wood window design is much better and the best for you. If you are planning on creating your wood window design, please consider the elements which you consider they are important for you.
Source: http://www.awoodenhouse.com/