Ideas implemented in the project by Sudilovskaya Catherine go against the decorating and planning stereotypes. This is not rebellion, but a sensible solution: in that way the place reveals its potential as much as it is possible.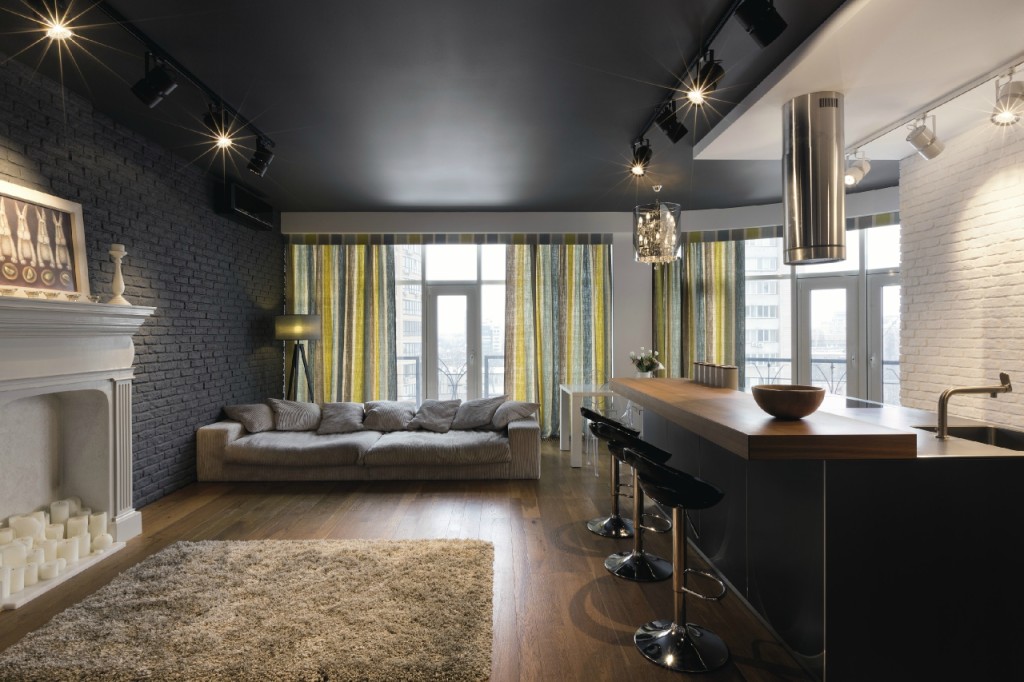 This project was possible with the great teamwork between the architect and the customer. Creative ideas of this tandem allowed some unusual methods, in order to avoid a compromise and to be 100% realized.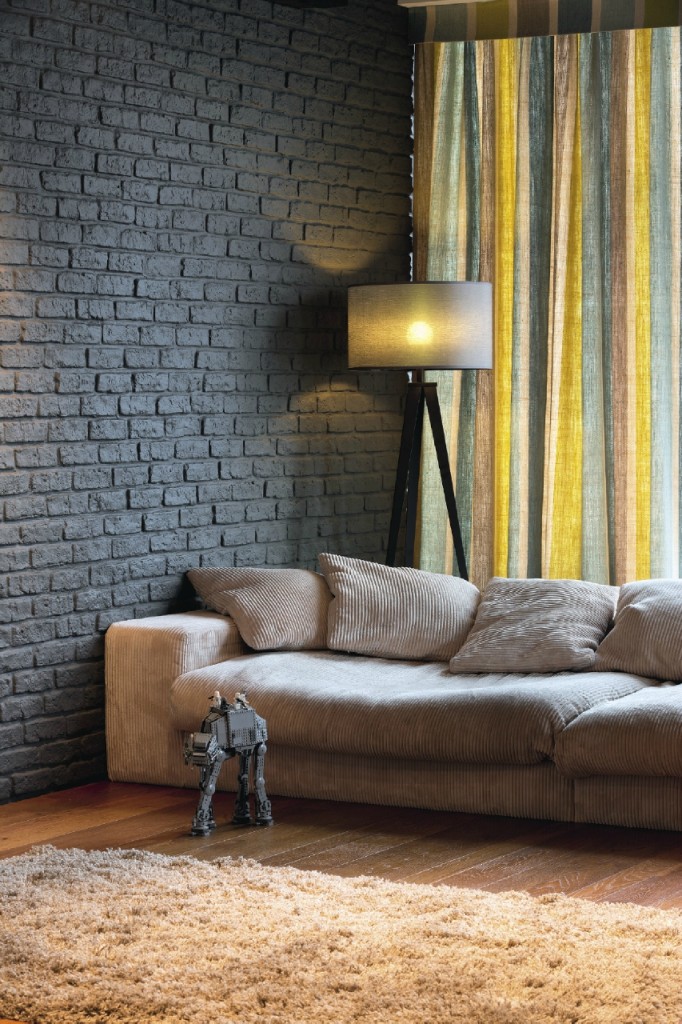 The living room looks like an experiment in decoration, with the strange idea to paint one of the walls and ceiling in an anthracite colour. Exactly that created visual zoning of the kitchen, the dining room and the living room. Anthracite wall provides good counterbalance to the kitchen and allows the two large brick walls to complement with each other.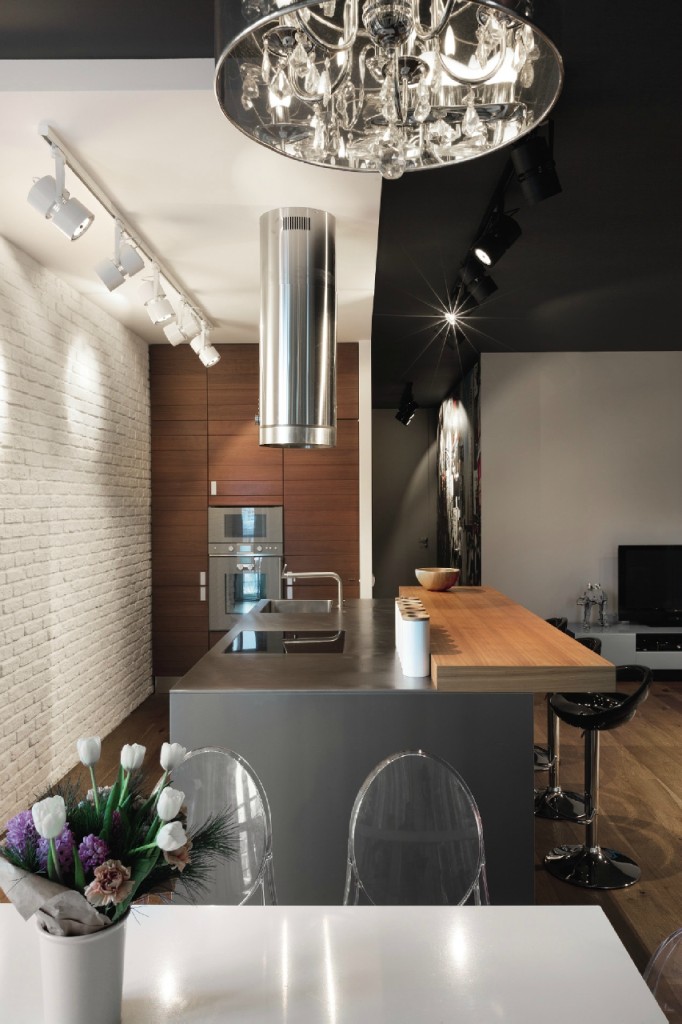 The hallway is an illusion of the lively crowd in Times Square. In fact, it turns out that the wall is not solid, but it has an unusual door to the guests bathroom. It is real quest to find it because of this camouflage. On the other side we can see a mirrored wardrobe, which reflects the Times Square from the opposite wall.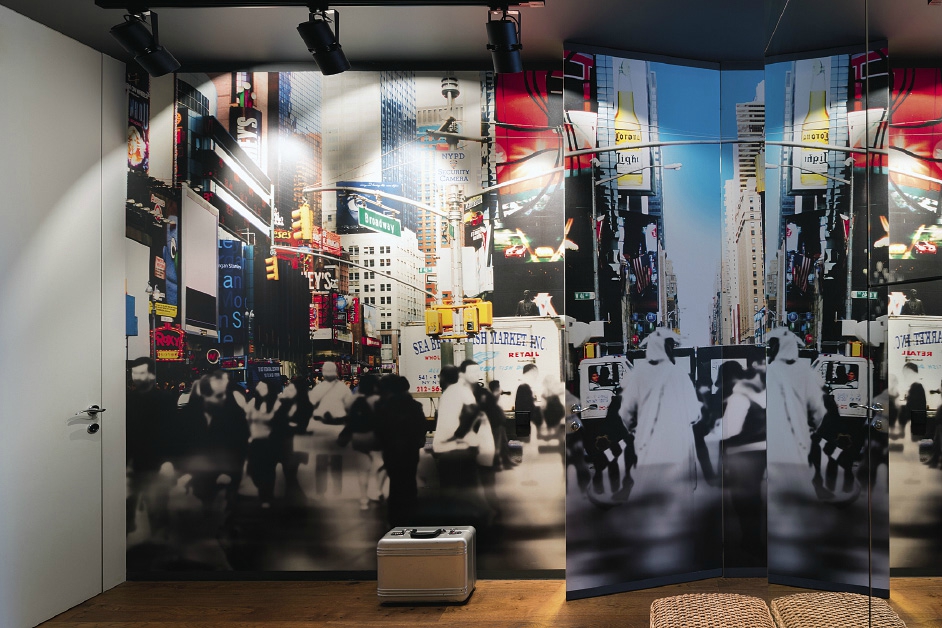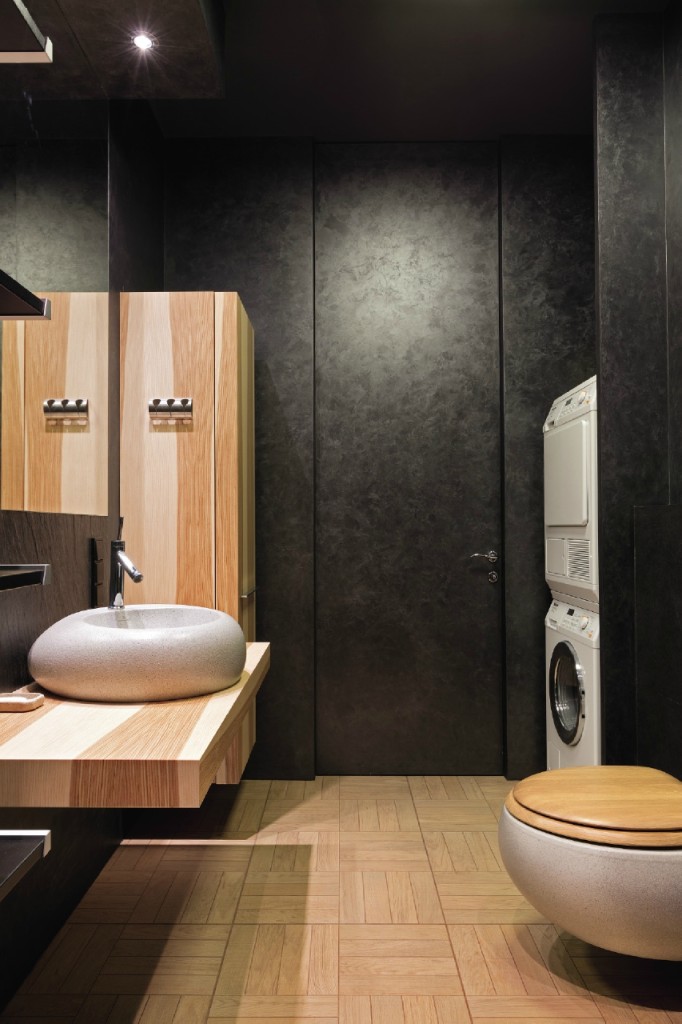 And that is not all, there is the unique bedroom. Or rather – bedroom combined with bath and dressing room. It sounds intriguing – and looks the same. If you remember the magical feeling when you get in a nice hotel and for the first time you walk into your room – it is so interesting and not casual at all. The architect made her costumers wish to come true by putting these two private rooms in one entrance.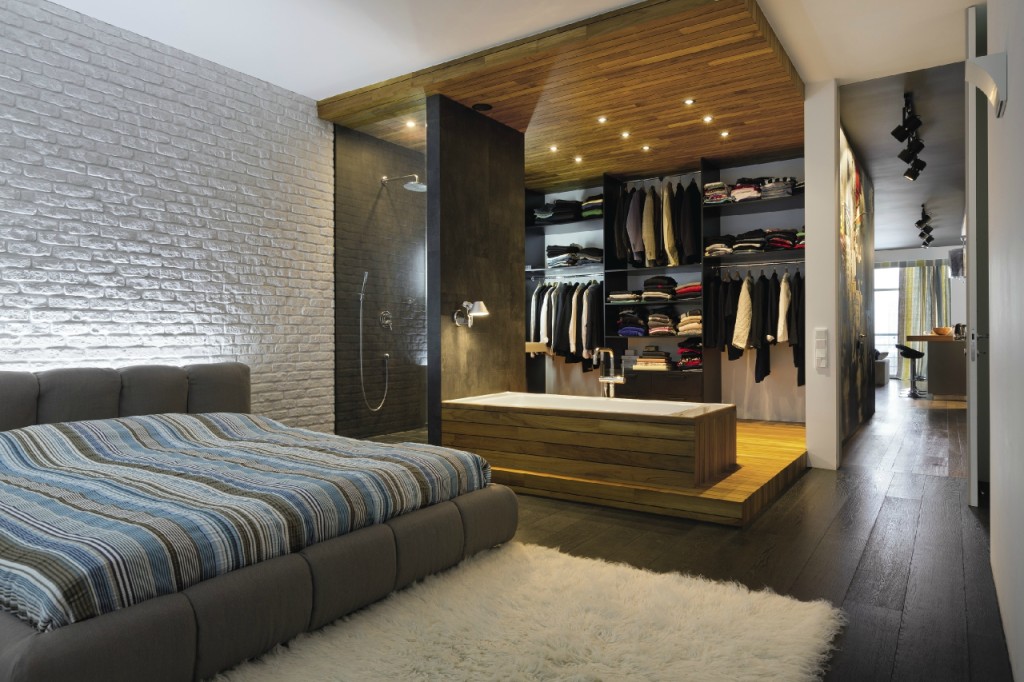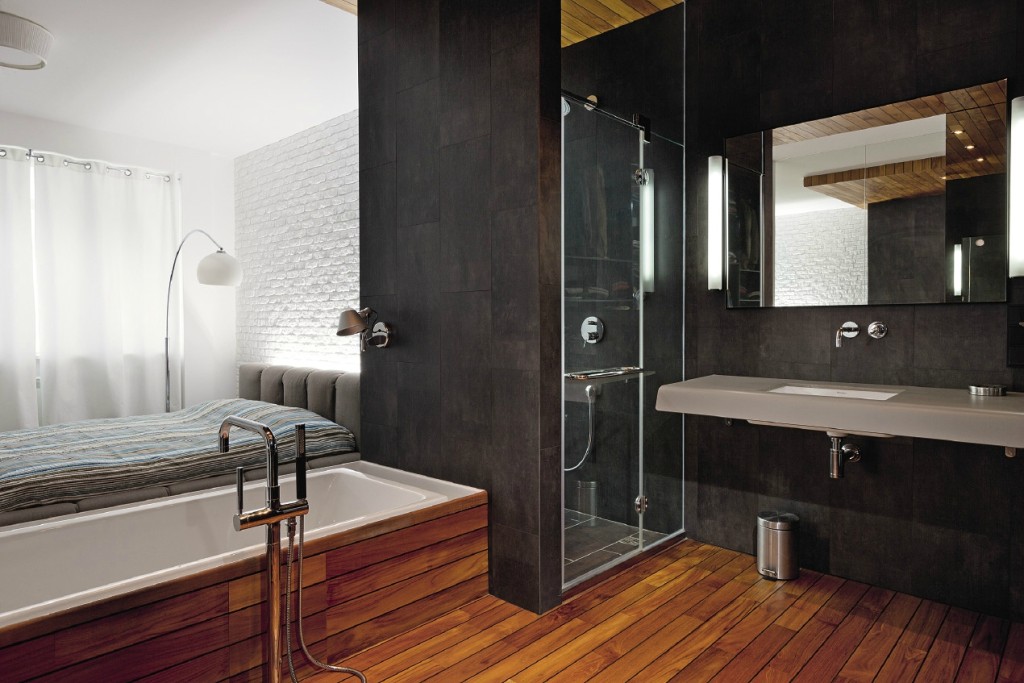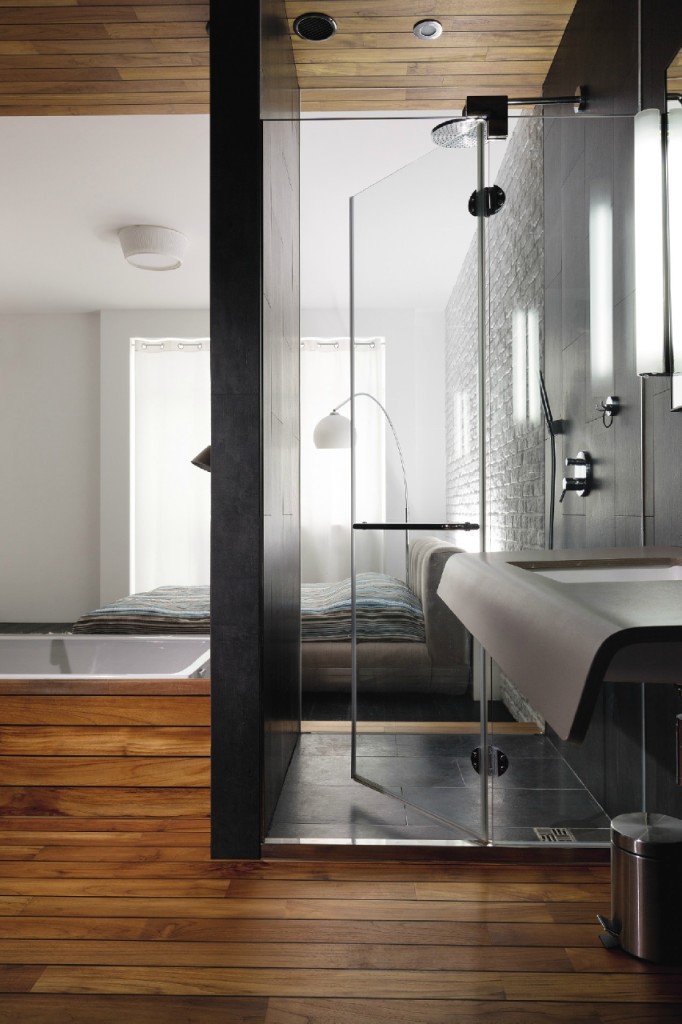 All doors in the apartment are with non-standard height and they flush with the wall surface. The visual overload is escaped: the line of the hallway is clean, elegant and airy.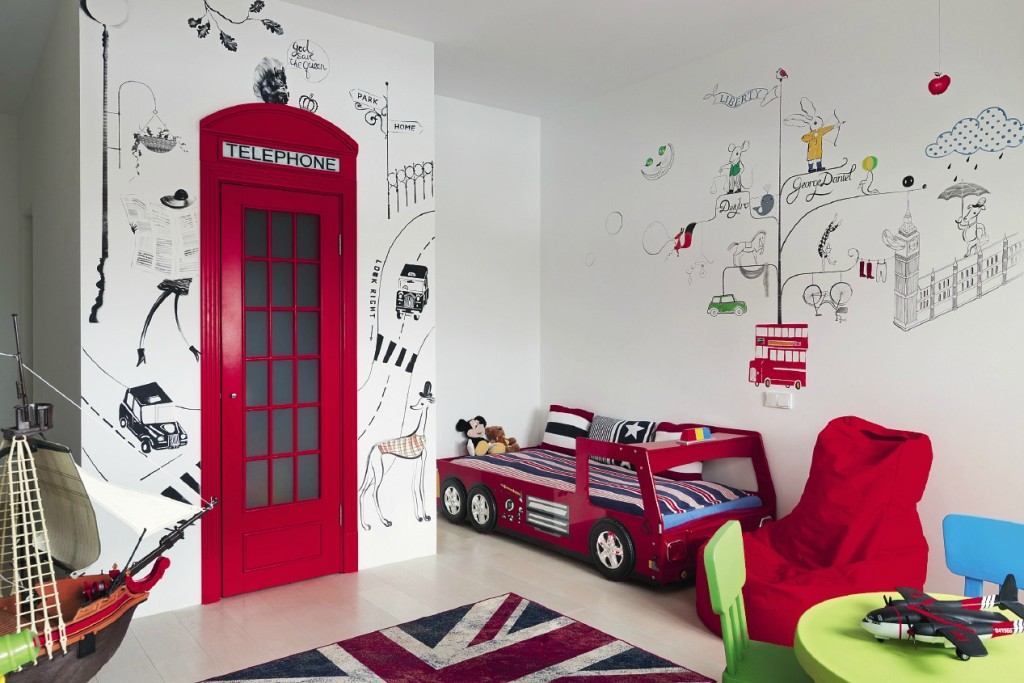 There is one special kinder world. A single unit with small dressing room. The entrance of the dressing room looks like a London phone booth, which is the only door with standard height in this apartment.
Enjoy the beauty of this unusual apartment – one of the interior design trends
Source: http://allofdesign.net/