There is something beautiful about living in an open studio apartment. It is a space that you have all to yourself everything just as you want it. There is never too much to clean and it's nearly impossible to accumulate too much clutter since there just isn't room for it. There are three studio apartments featured in this post are clearly slices of quiet, a beautiful heaven for the people who live in them. Each feature a modern open floorplan, a private sleeping nooks, and a space for minimal entertaining. However each, on its own, is an ultimately personal and perfect.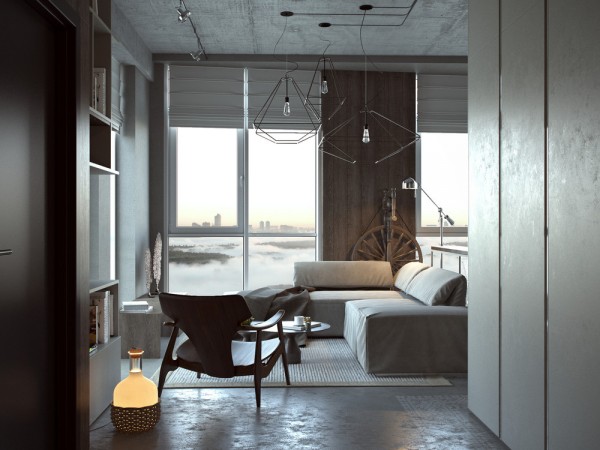 Visualizer: Artem Shelipov
The first open studio apartment comes from a visualizer Artem Shelipov. The industrial inspiration here is obvious, from the concrete flooring to the sculpted wire light fixtures. The overall grey theme is neutral and relaxing, if not exactly vibrant. Using the neutral colors can help make a smaller space feel a bit bigger. The clean lines abound from a sleek and simple sofa to a small breakfast bar and lever lamp.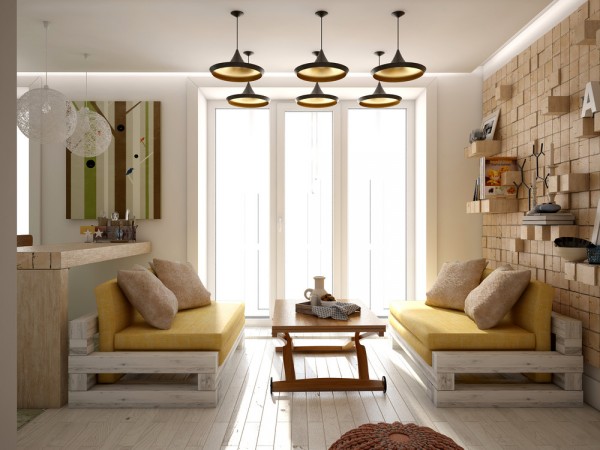 The second space is from visualizers at Your Project. The open studio apartment measures 48 square meters (516 square feet) and was designed for a young man, although a woman could easily feel at home in the sunny, sweet apartment, too. Unlike many studios, the design actually provides a sleeping area for overnight guests. The living room/dining area converts to a bed with just a little creative adjustment. This modern answer to the futon has the added benefit of likely not being all that comfortable, making sure no one overstays his or her welcome. The bedroom for the apartment's owner is tucked away in a little nook for cozy comfort and privacy. A little couch in the entryway – in a bright orchid shade – is perfect for slipping off shoes and adding a comfy pop of color.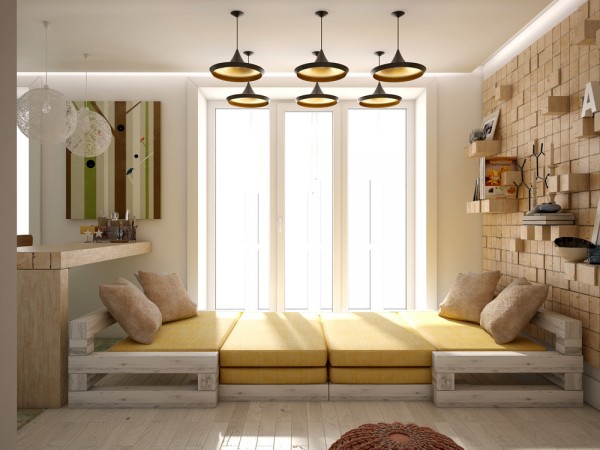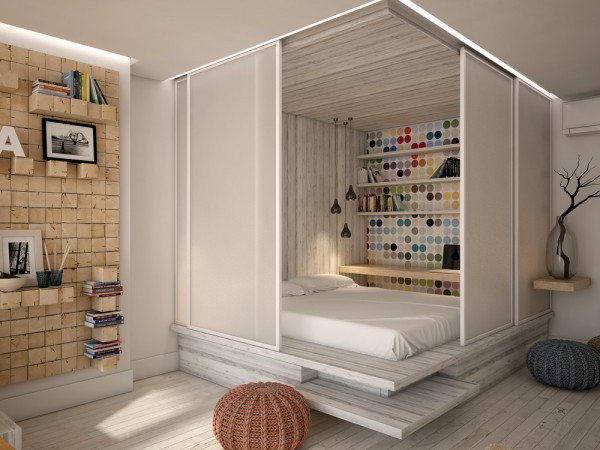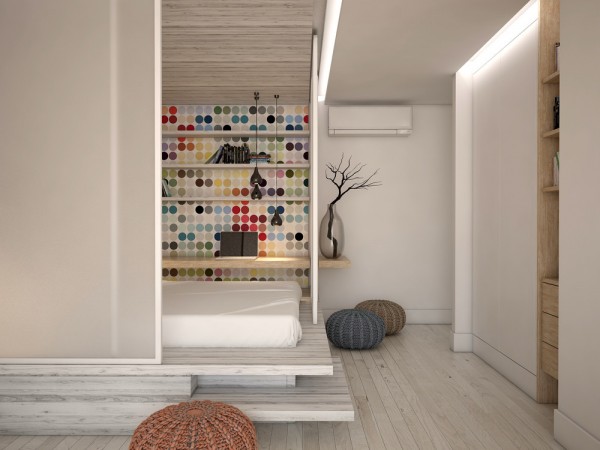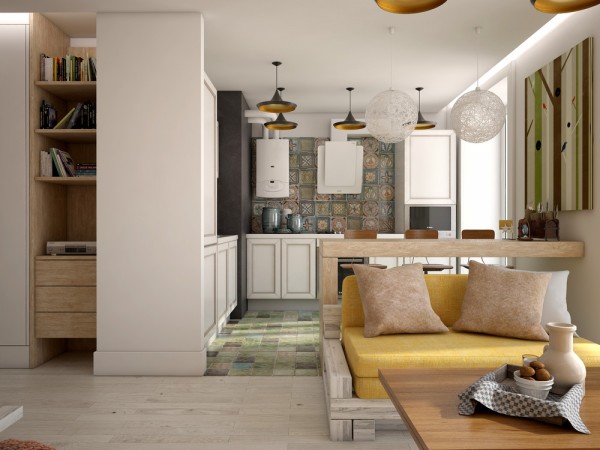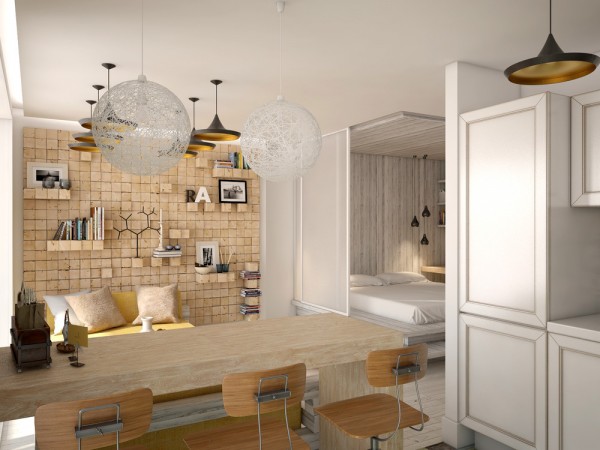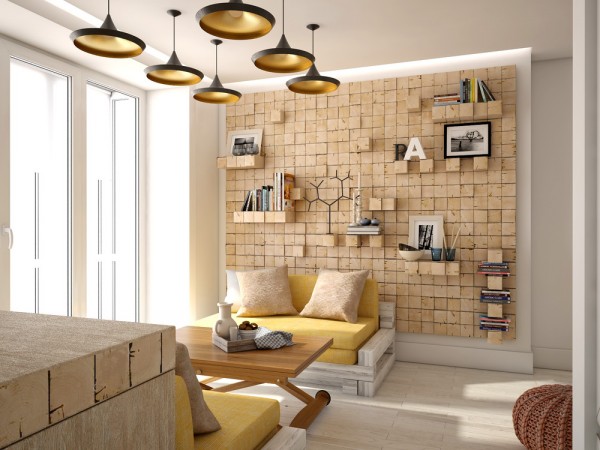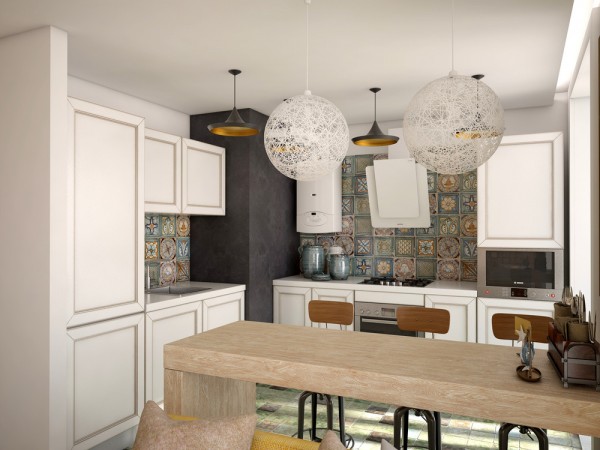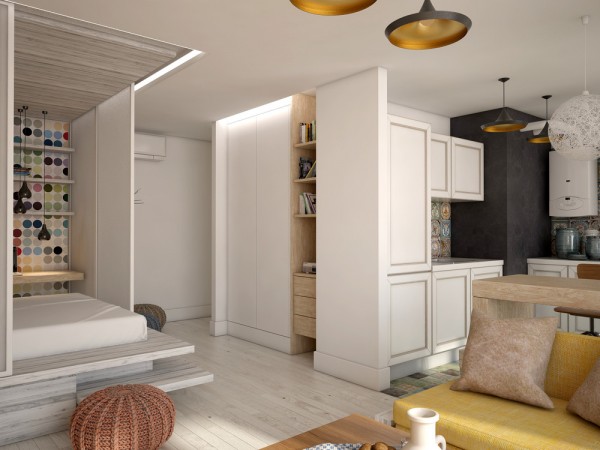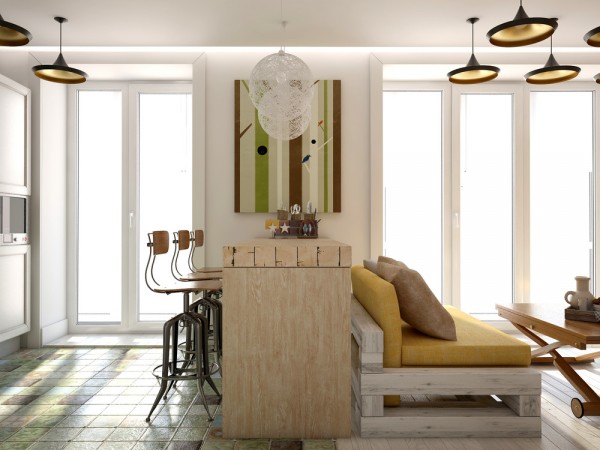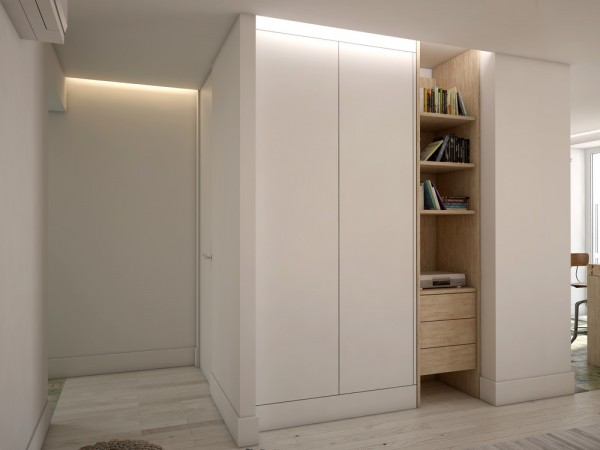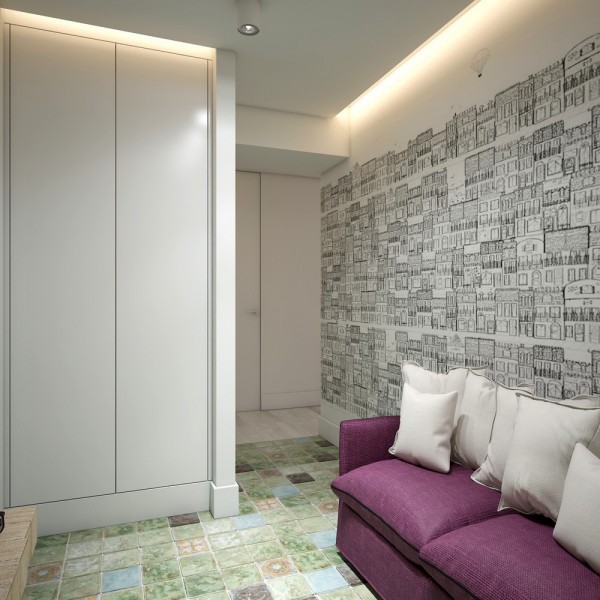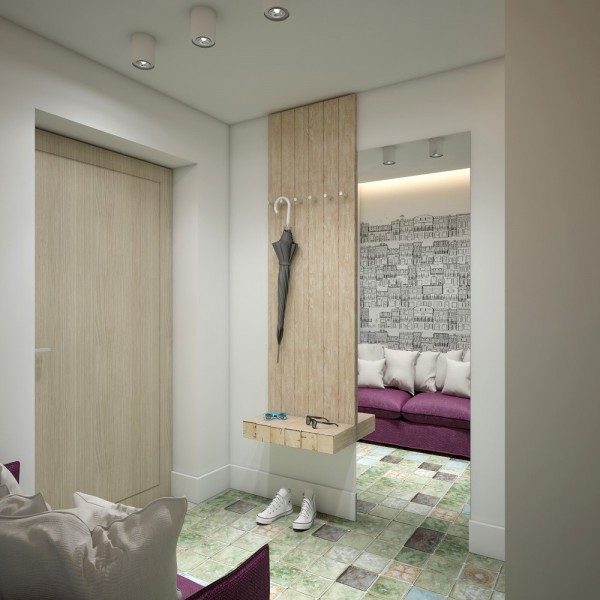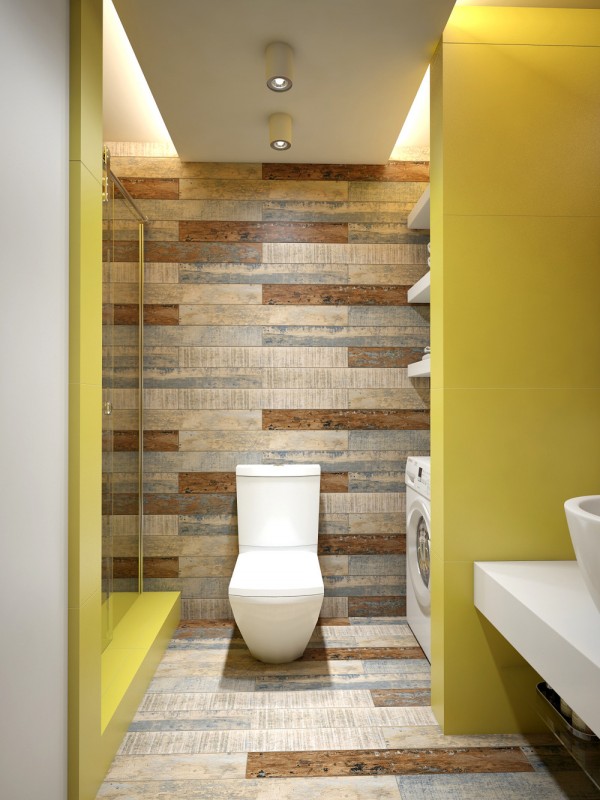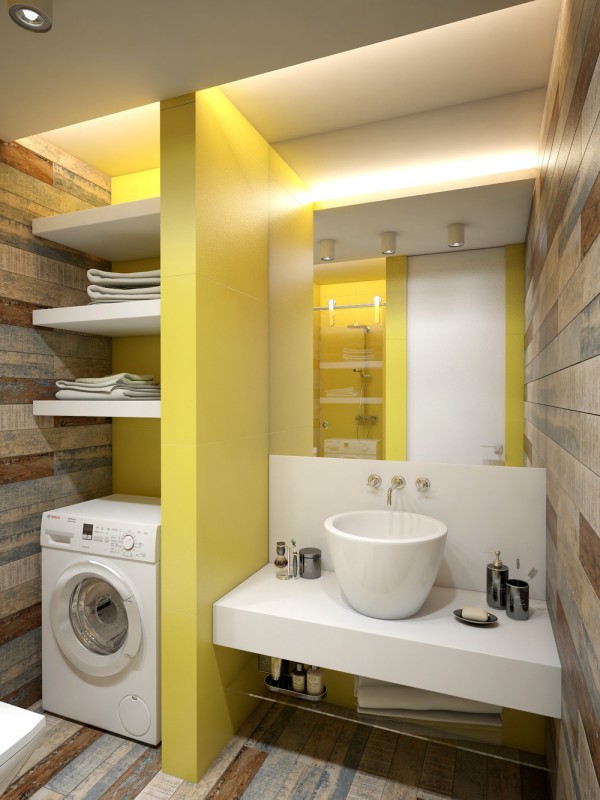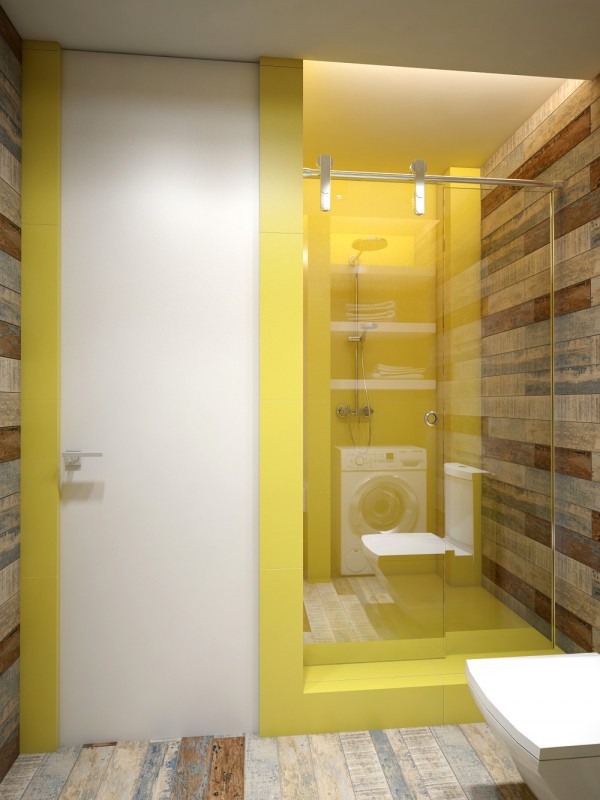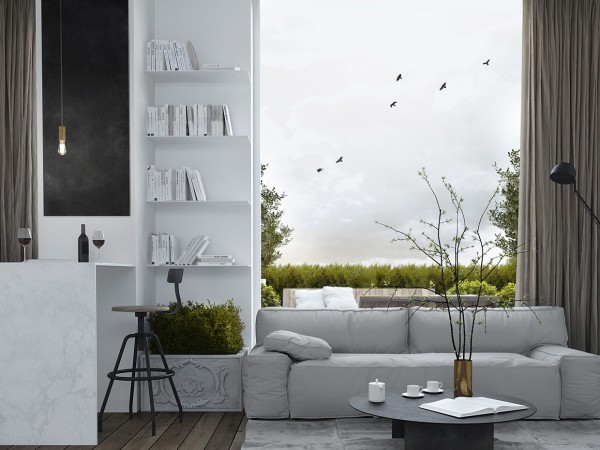 Architect: Varo Aslanyan
Designer: Julia Trintsukova
The third open studio apartment, from architect Varo Aslanyan and designer Julia Trintsukova, is a studio strictly speaking, but its amazing terrace makes it a much bigger space than the inside would suggest. This home was designed for a young couple and indeed has an air of romance about it. The dark wood flooring contrasts with the white walls and cabinetry while carefully chosen luxury pieces – from art to seating – give it a certain simple decadence. Of course, it is the wood deck that really shines in this apartment, perfect for entertaining or just enjoy one another's company on a warm evening.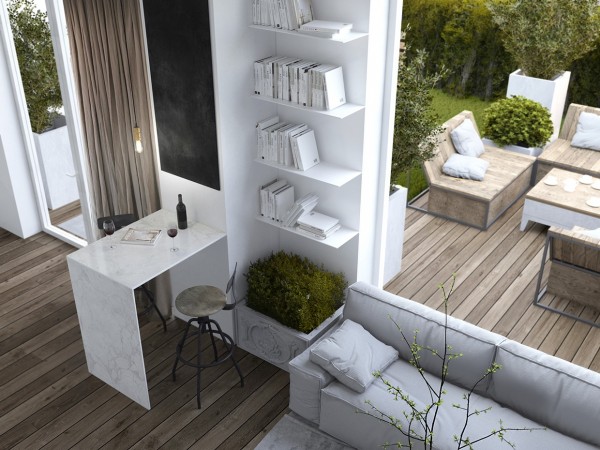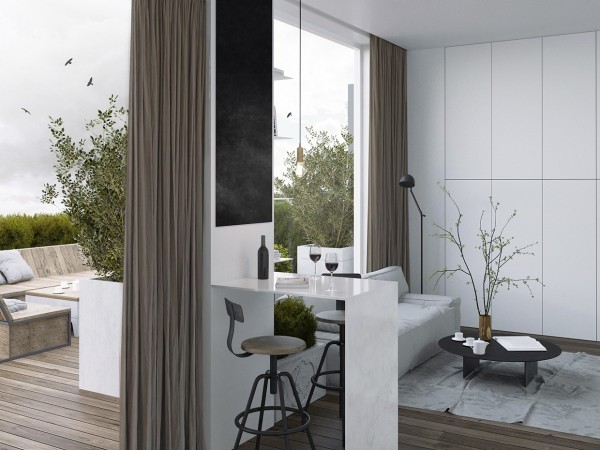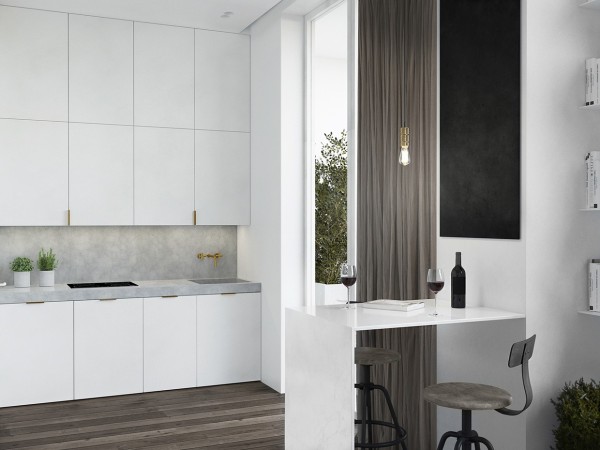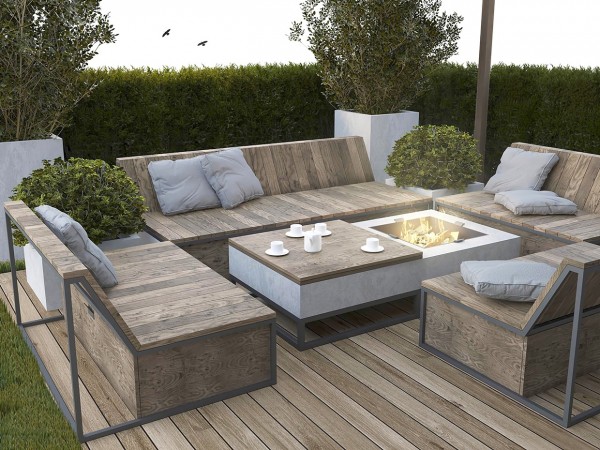 Source: http://www.home-designing.com/