Modern houses are becoming more and more innovative and bold when it comes to experimenting with various styles, patterns and designs. The idea is to try and create a home that gives the owner exactly what he is looking for, while it also stands out from the pack and showcases the skill and ingenuity of those who have designed it. Of course, in the quest for finding that bold new look, one cannot go too far and needs to find the absolute right balance. The Penthouse loft at the Candy Loft Factory in Toronto, Canada does exactly that with its combination of the classic with the modern.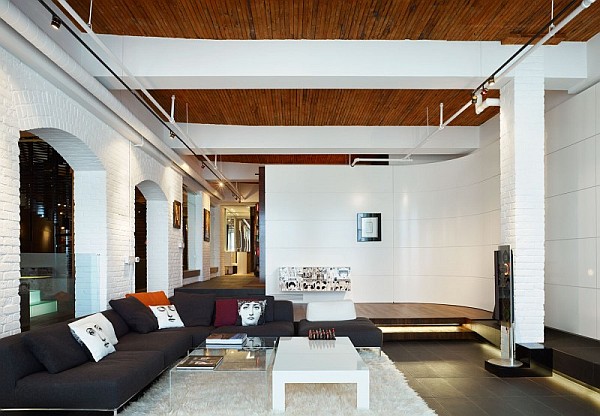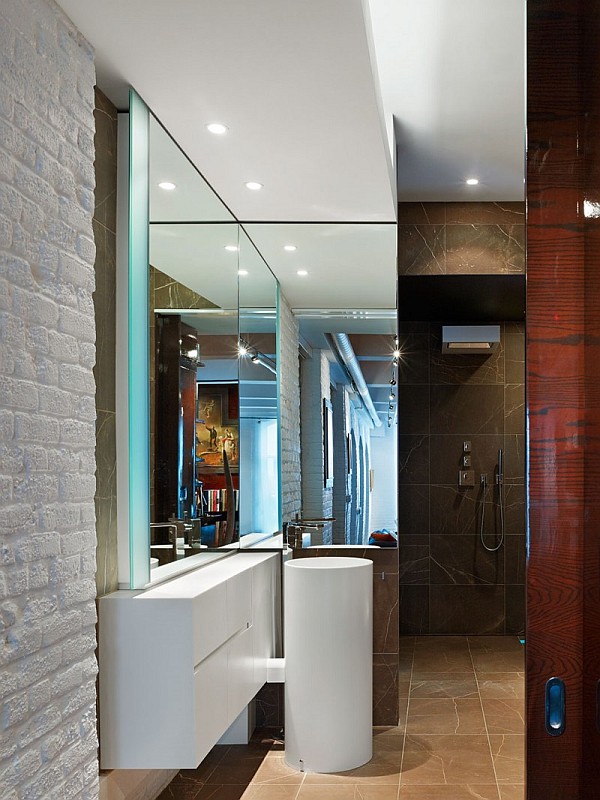 Some words about this penthouse loft.
Designed by design studio Johnson Chou, this beautiful house seems to offer two entirely different worlds packed into one. The ground floor sports the kitchen, living, dining, study and guest quarters, which are all clad in some old-world charm with the use of ebony wood veneer panels. It is not so much the architectural style, but the use of materials that changes drastically as we move up the spiral steel staircase into the second tier, where the bedrooms are clad in white stone and present a contemporary look to the core.
And the contrast amalgamates seamlessly and some wonderful views from the second tier thanks to the large glass windows ensure that the home is complete with everything that its owner, who is an avid traveler and camping enthusiast, asked for.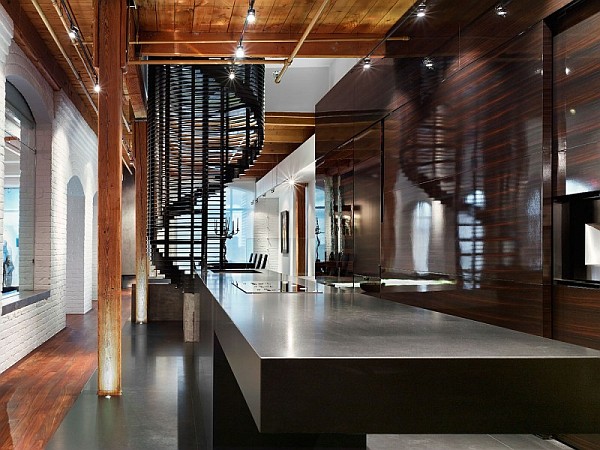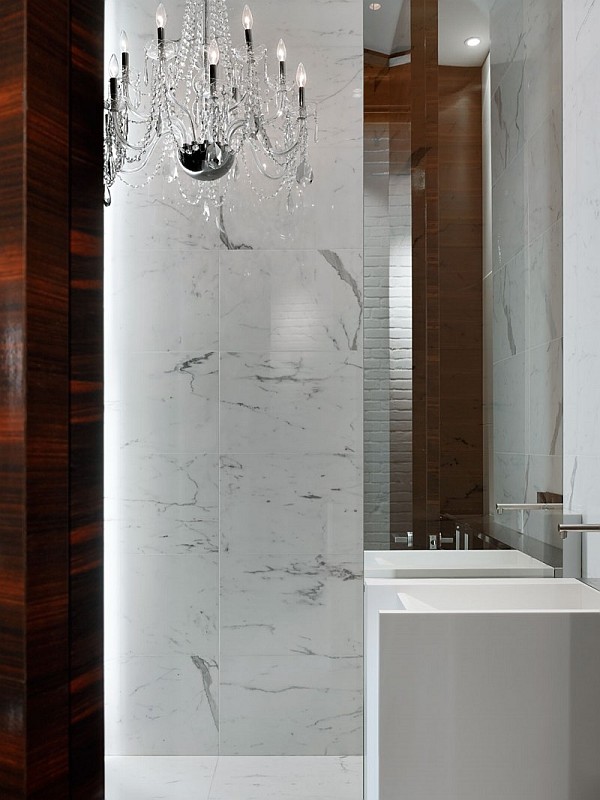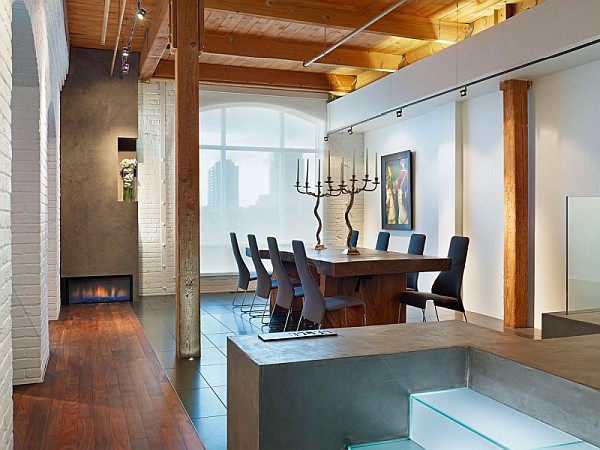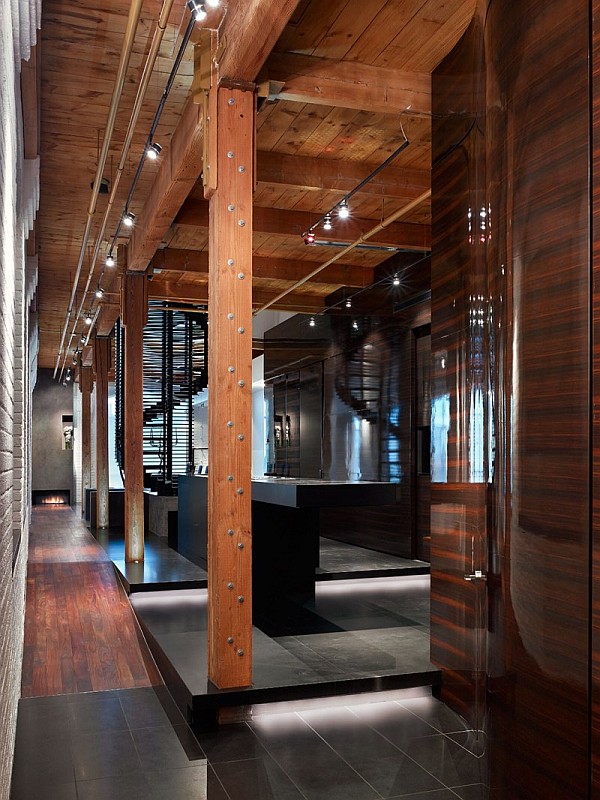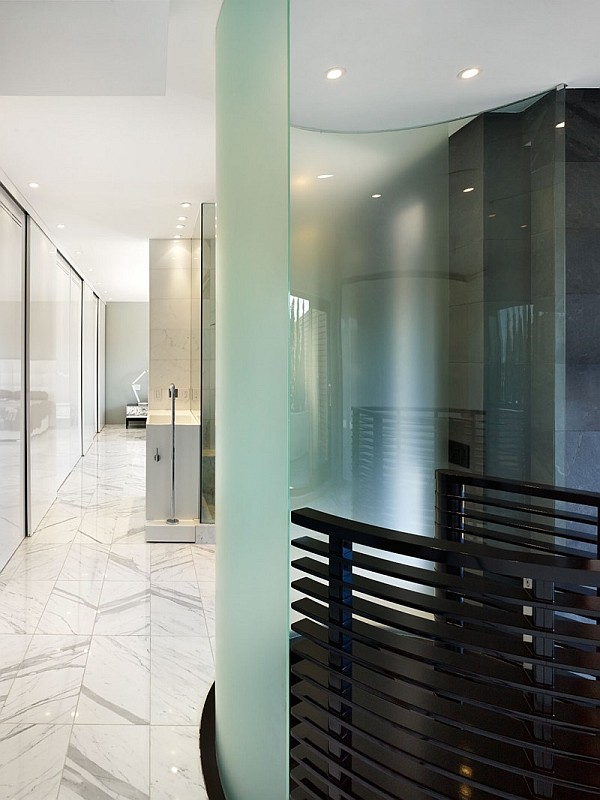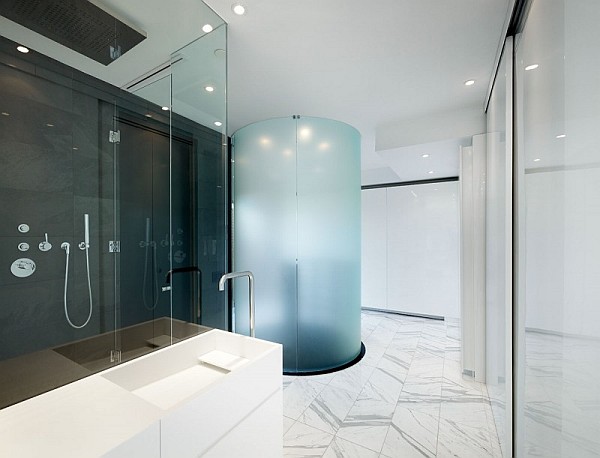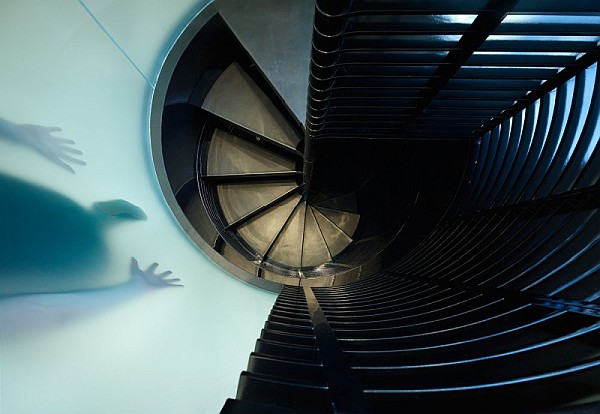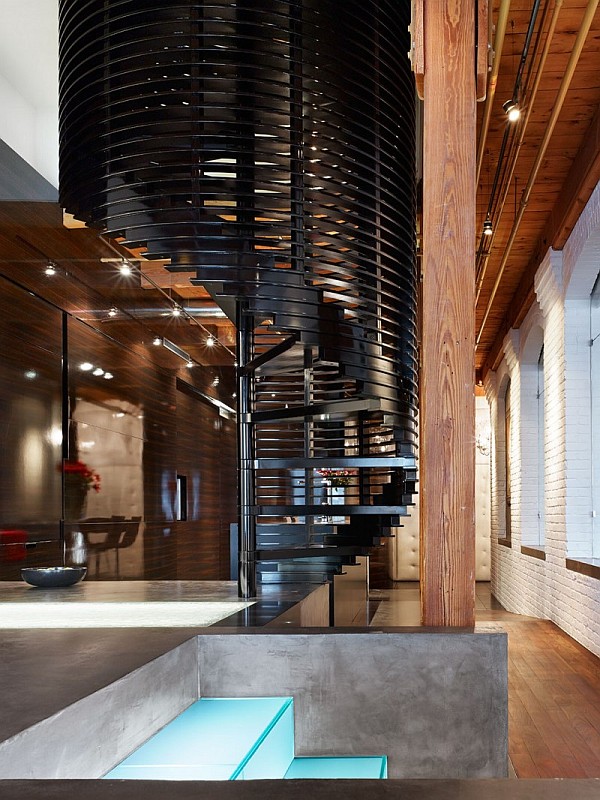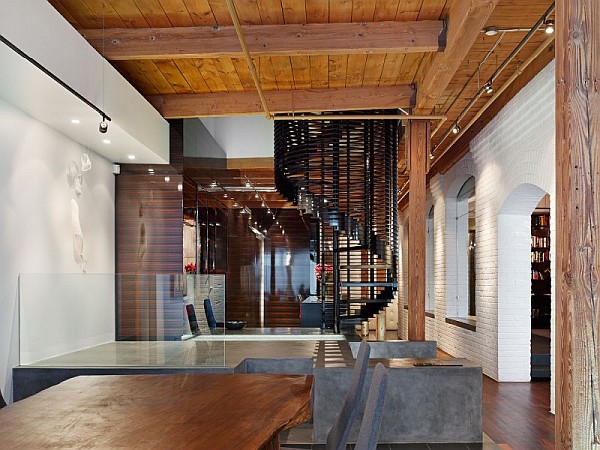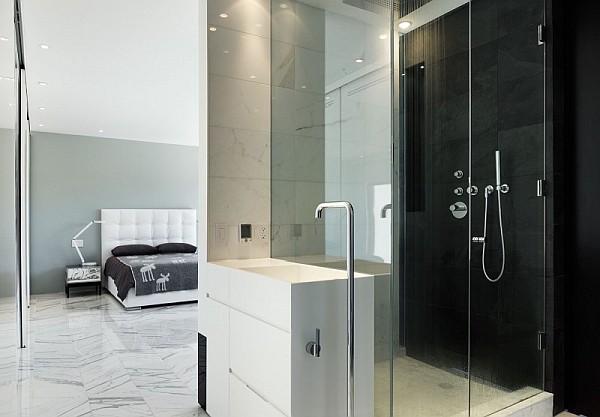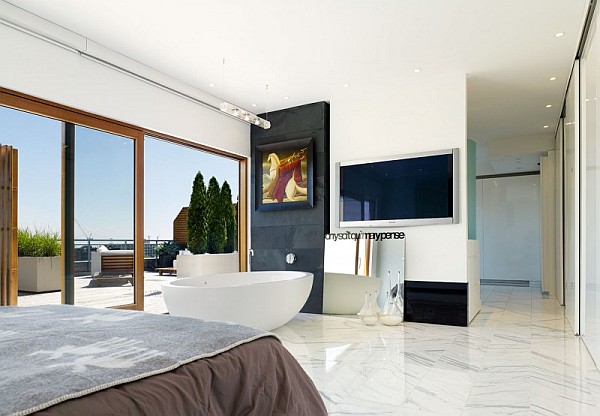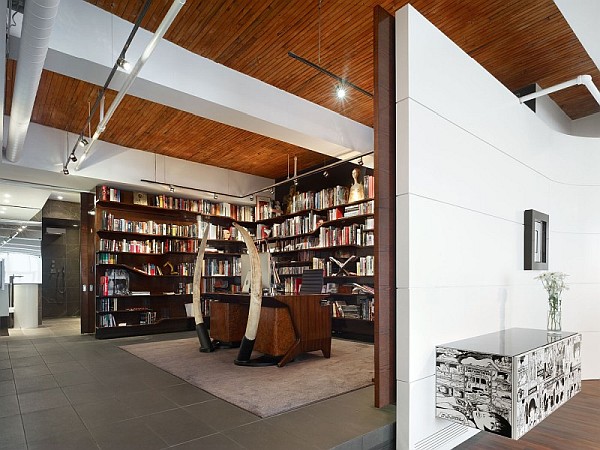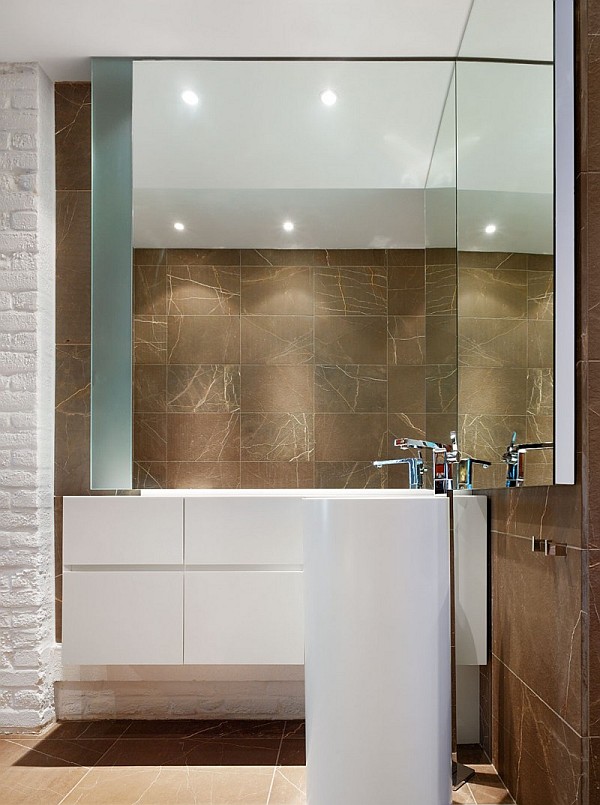 Source: http://www.decoist.com
Penthouse loft  at the Candy Factory Lofts by Johnson Chou.
"Situated in a turn of the century candy factory, this 2,700 square foot penthouse loft suite was one of Toronto's first residential adaptive re-use projects of its kind.
The owner, an avid sportsman with a penchant for traveling to remote areas to camp in the wilderness, requested a residence that evoked, within an urban context, a sense of the landscape he loved so much.
Capitalizing on the generous ceiling heights on the first level of the loft, the spaces are linked by many variations in level, the architectural promenade manifesting as ramps and steps evocative of the outdoors. With ebony wood veneer panels the ground floor comprising of kitchen, living, dining, study / guest quarters and ensuite is intentionally dark and chiaroscuro.
Accessed by a bird-cage / tree-like spiral stair, the second level by contrast is bright and airy as if one were to reach the top of a tree. With spectacular views of downtown, a large deck with dining and lounge areas is envisioned as an extension of the master bedroom."
Source: http://www.homedsgn.com/