It is indeed an interesting though that we could change the way we normally perceive various elements of construction and how they play a role in bringing a certain 'texture' to the interiors of a home. Designed by Thank Balbek of 2B Group, this industrial loft apartment in Kiev aims to change that textural perception of materials. The idea here is to create a home which showcases the philosophy that "wood can be soft, concrete can be warm and metal can be soft".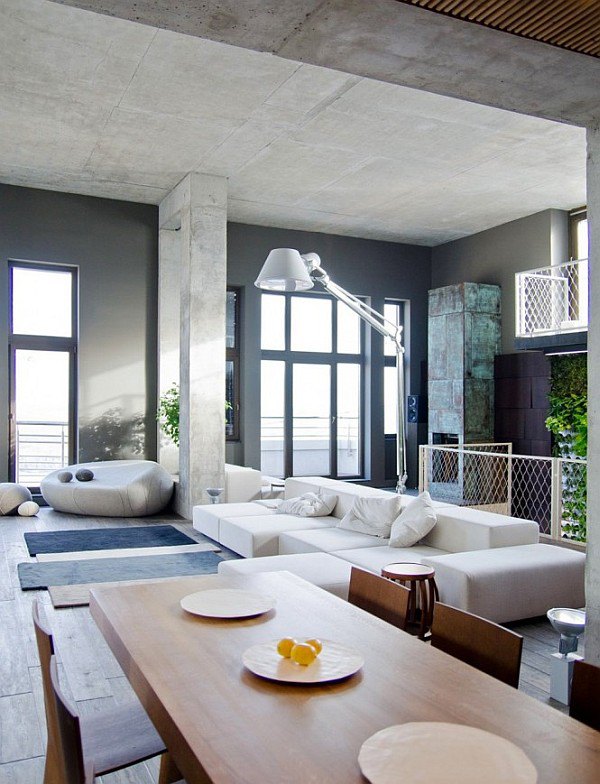 Contemporary Loft Must Have The Luxury Design.
While we are not sure how far that aim was achieved, the home itself though is clad in luxury and lavish interior spaces. One of the most striking features here is the openness of the interiors and how space available seems to have been used to the hilt. With generous use of glass each room seems to be flowing into another and with walls of each room sporting different look, the idea here is to demarcate space in a conscious fashion at the same time. The high point of the home is no doubt its rooftop terrace that is laced with glass walls, which offers a beautiful view and a huge seating space at the same time.