There's just something stylish about modular homes! Which is why so many design enthusiasts are turning to prefab houses for their living space dilemmas. These interesting dwellings are assembled in a factory, then shipped in pieces to the destination of choice, where final construction ensues.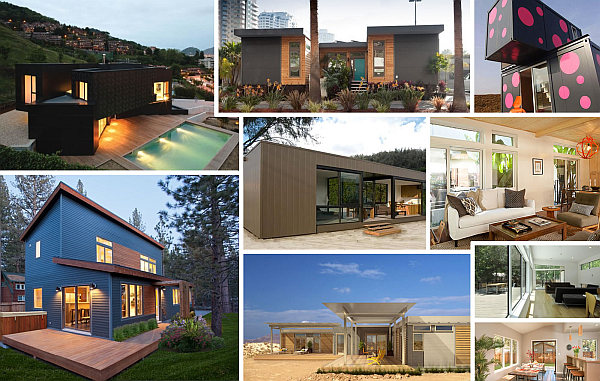 Especially when it comes to modern design, nothing beats the price of a modular home. With lower building costs and a faster turnaround time, these prefab houses can at times be customized so you get exactly what you want! And don't think that lower costs mean cheaper materials. High-quality is a reality in modular home construction! Below we present a collection of 8 intriguing modular houses that inspire with their cutting-edge design. Enjoy!
The Ford House
We begin with the Ford house by Ma, an offshoot of the Austin, Texas-based design/build firm KRDB. Starting at $140 per square foot, Ma's modular homes are a budget-conscious option for those who appreciate high quality and green practices. Shown below, Luna/Ford consists of 2 modules. Three bedrooms and two bathrooms are highlights, as is an exterior deck.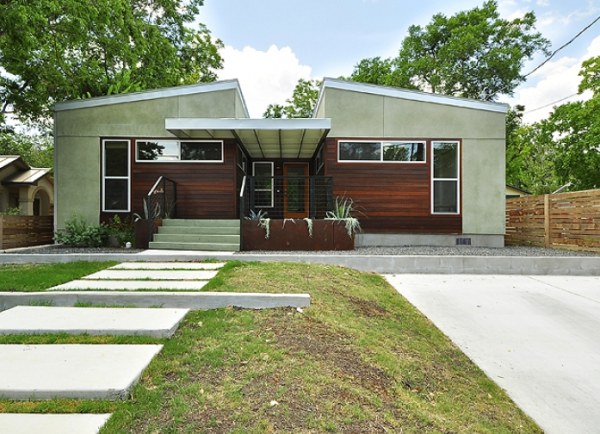 The interior of Ford is clean-lined and bright, setting the stage for modern decor: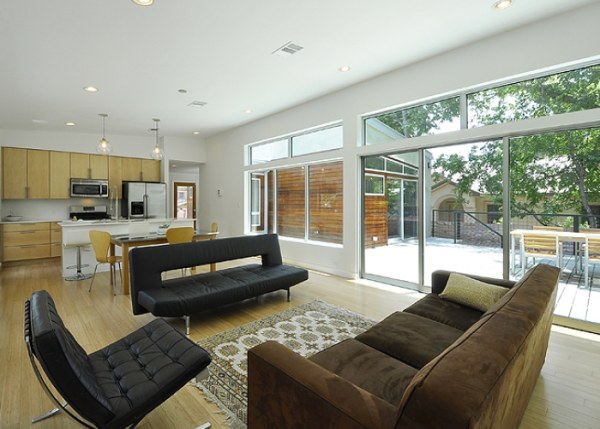 The back deck is roomy, so it's the perfect place for outdoor seating. Better make it pretty, because floor-to-ceiling windows ensure that you get a good view of the deck from inside of the house!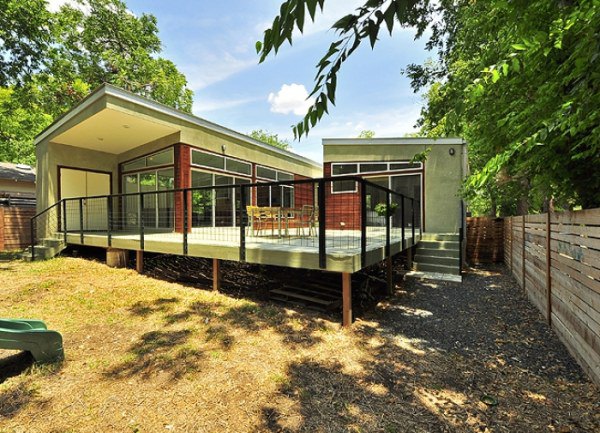 As if expansive windows weren't enough, a second row of narrow panes can be found near the ceiling, allowing for even more light to filter in.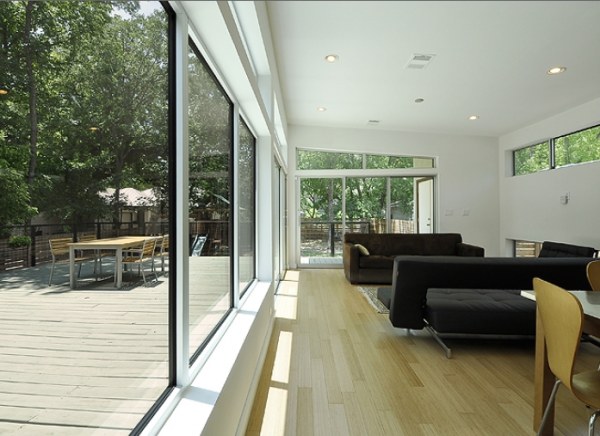 The Blanco House
Also from Ma, the Blanco house, a.k.a. Blanco River, is long and rustic. A 3-bedroom, 2-bath dwelling, the home offers an optional exterior deck.
A closer look reveals interesting architectural detailing, like metal sculptural beams:
The roomy interior of Blanco does not disappoint. Wooden floors and cabinetry make a strong yet neutral statement, as do tall windows.
Don't think the bedrooms of this home are any less bright than the living spaces! Below we see how simplicity=striking!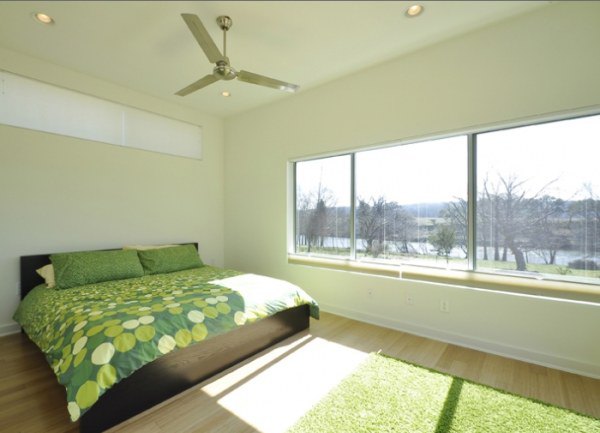 Q-House
Q-House by asenio_mah is customizable with components like shell shape, windows, doors, materials, decks and accessories. Form and function beautifully combine, creating a stunning result. Not to mention, Q-House is the product of green building, showcasing features like solar hot water, recyclable materials and energy-efficient appliances. [images below from MORFAE]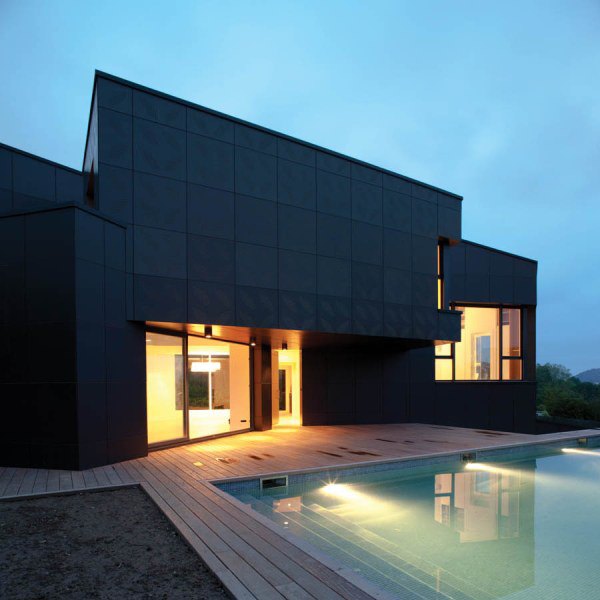 As if life at Q-House weren't fabulous enough, this model has a relaxing pool-side location: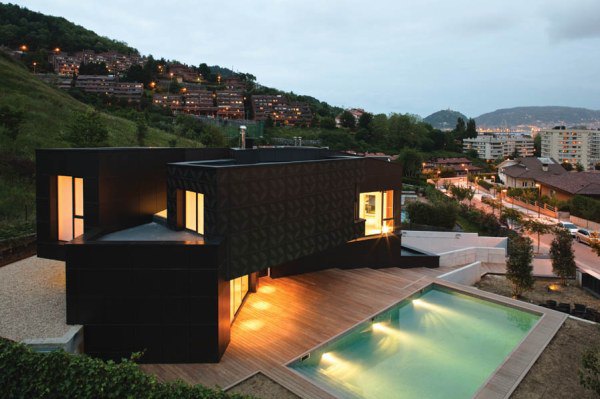 While dark on the outside, the interior is light, featuring an abundance of windows.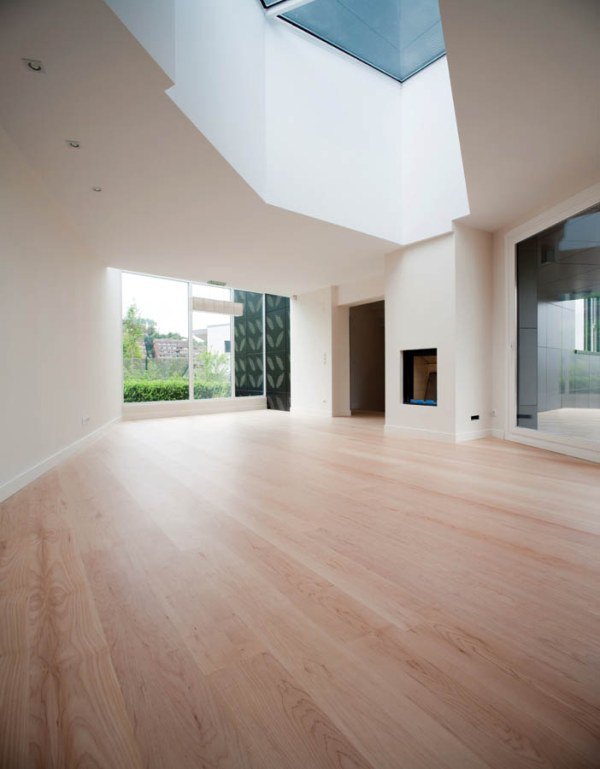 The innovative design is carried throughout the entire house, with stairs and railing reinforcing angular motifs: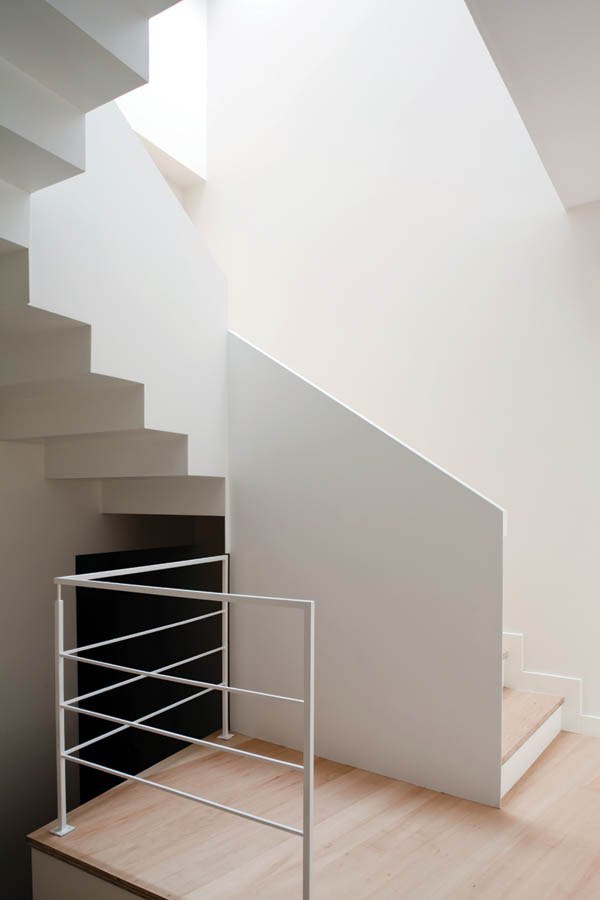 Blu Homes
Designed by leading architects, Blu Homes feature open floor plans and high ceilings. Air flow and natural light are building priorities, and if you're looking for ways to minimize toxins, you'll be thrilled with Blu Homes' healthy construction practices.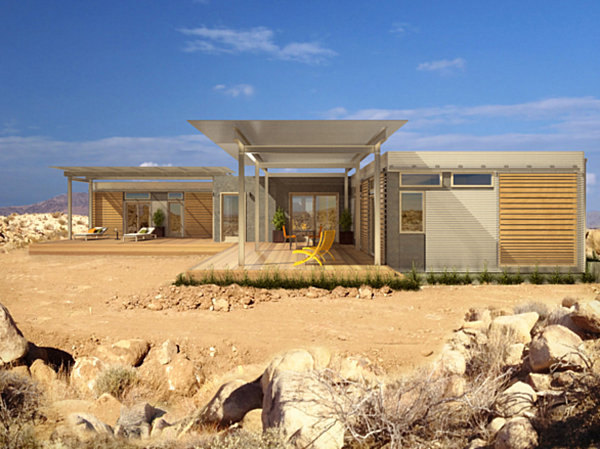 Blu Homes come in a variety of styles and models, such as Evolution, shown below: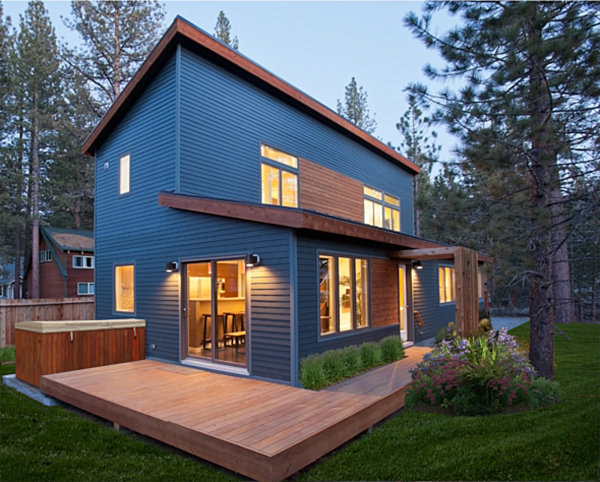 Interiors encourage the interplay of light, glass and wood. The modern kitchen below is the perfect example of a functional, stylish space.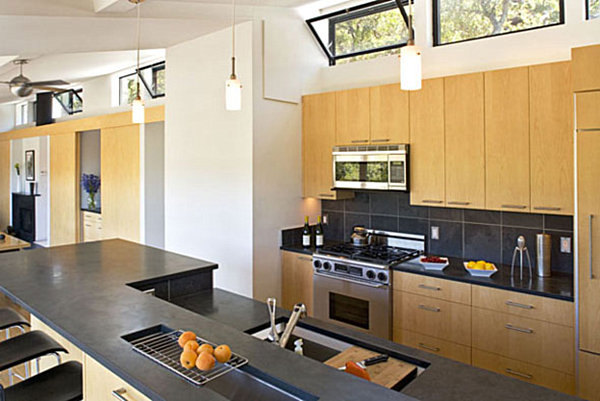 The next image features a dining area with a backyard view. A kitchen bar provides extra seating options for group entertaining: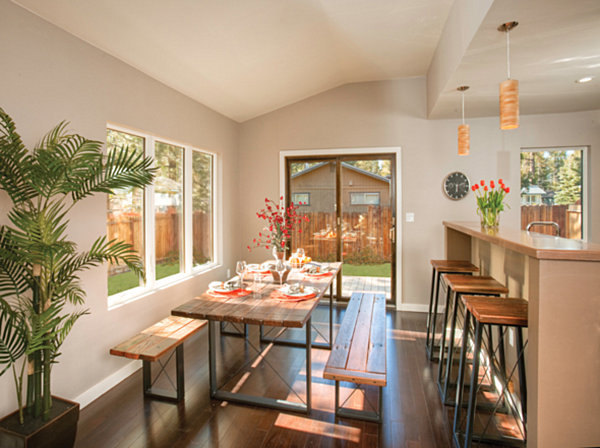 Rincon Series
Let's now turn our eyes to some singular style. Single-module, that is! This rectangular dwelling from Marmol Radziner Prefab can be used as a guesthouse, office, or even a vacation home! Because it's a single module, the house arrives complete with appliances, fixtures and cabinets installed. Like all Marmol Radziner Prefab houses, the dwelling is a custom home that can be designed to meet your exact needs.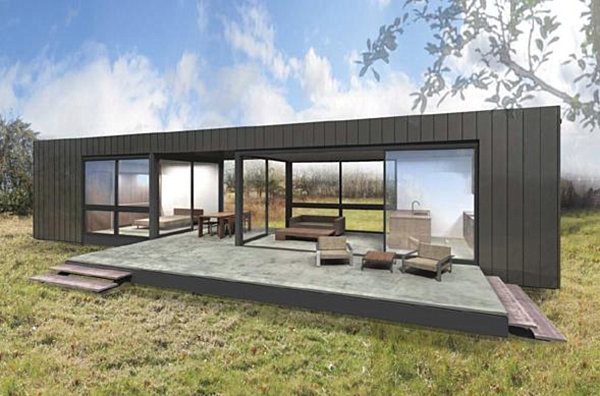 Simple style is a reality with single-module housing. Glass windows and doors keep the home from looking too boxy: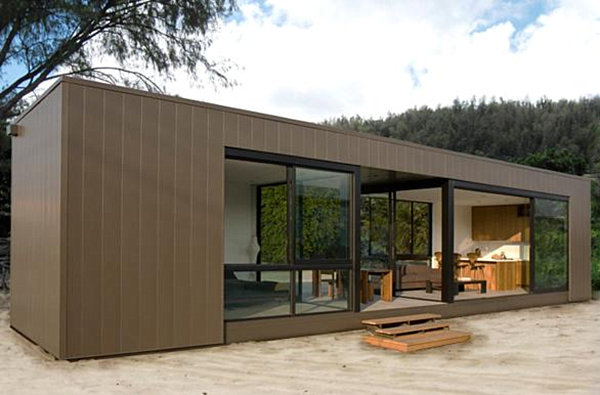 Don't assume that a simple home comes with a plain interior! Wooden detailing and gleaming tile add modern personality to the kitchen below.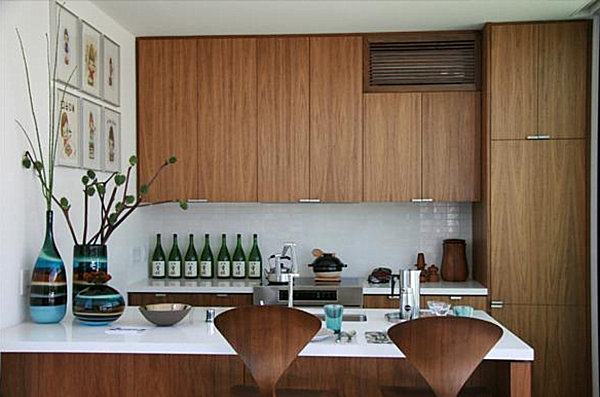 A lot of light goes a long way! A plethora of windows ensures that this narrow dwelling does not feel restrictive in any way, shape or form.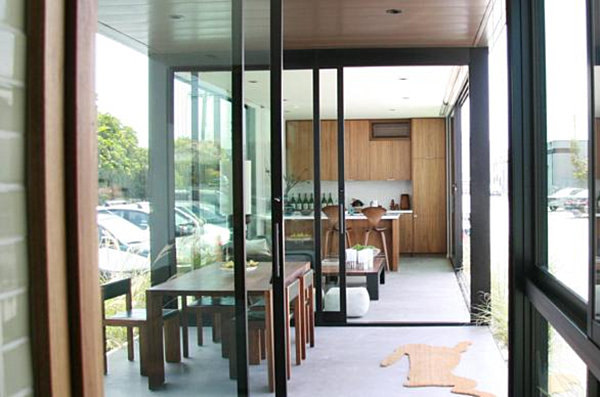 Locomo Series
The Locomo Series home from Marmol Radziner Prefab comes in a variety of one- and two-story designs. Below we see the Micro Green model, a 1-bedroom/1-bath construction that includes a deck: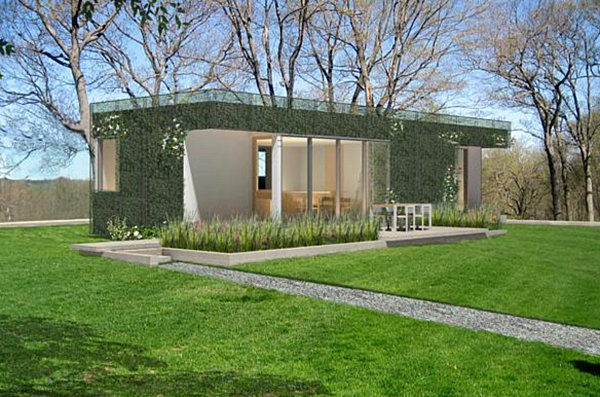 Need more space? Try the 3-bedroom, 2-bath model, which offers a stately look and plenty of light thanks to floor-to-ceiling windows. If you're not needing a dwelling quite this big, a 2-bedroom Locomo Series model is also available!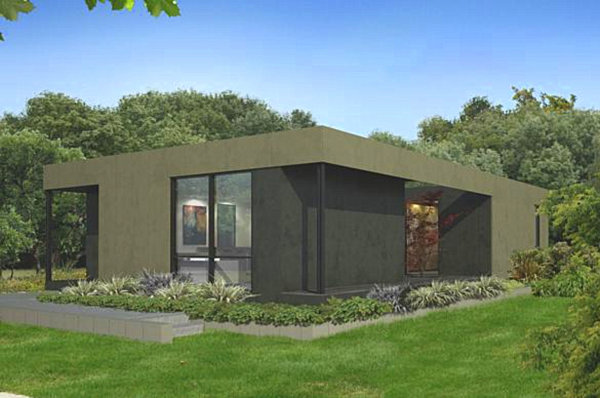 If you're looking for maximum space possibilities, check out the 4-bedroom/3-bath model, a two-story dwelling that includes a 112 sq. ft. deck: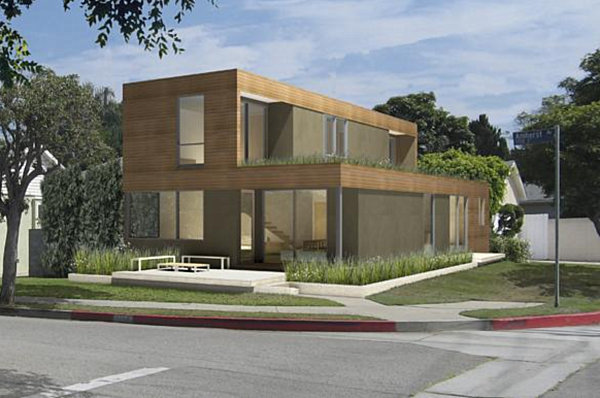 LivingHome C6
With a tagline of "Nature Made. Factory Built.," LivingHomes offers design that is modern yet warm. By using materials that are sustainable, non-toxic and natural, high standards are set without sacrificing style. Below we see the Home Depot Living Home C6, located in Long Beach, California.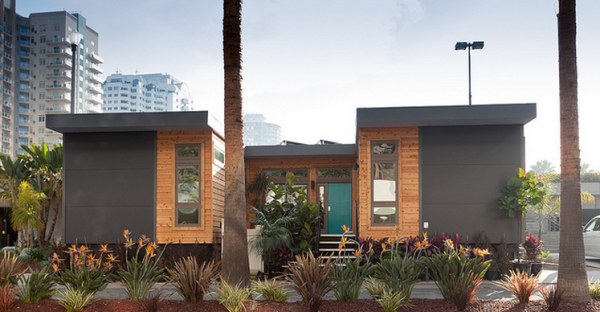 Details like ceiling beams and hardwood floors soften the space: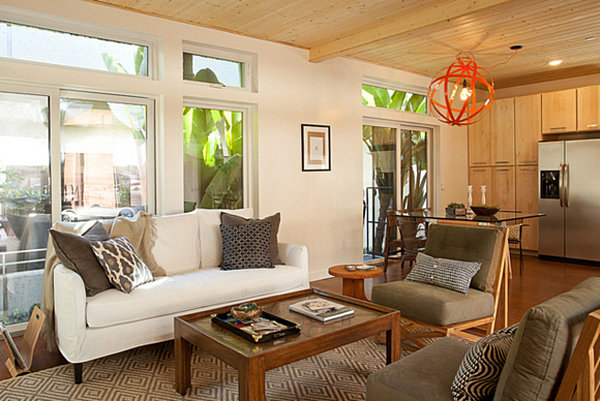 A bold red pendant light adds vibrancy to the neutral interior, as shown below: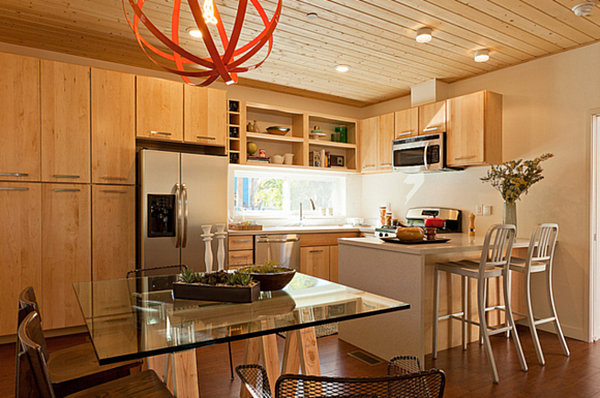 A view of the home through the trees shows how this prefab construction can take on a rustic look in the right setting. Note how landscaping and the strategic use of plants personalize the home's exterior.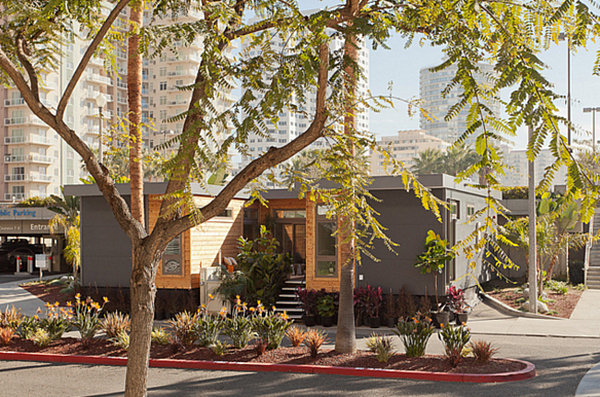 Conhouse
Compact living has never been so…spotted! But if polka dots aren't your preference, never fear. Solid colors are available as well! Crafted of shipping containers, Conhouse can be assembled in a single day. Use this space as a home office, vacation home, expanding home, multi-purpose home and more! Thick walls and plenty of light ensure the dwelling is much more than a shipping container.[from Trendir]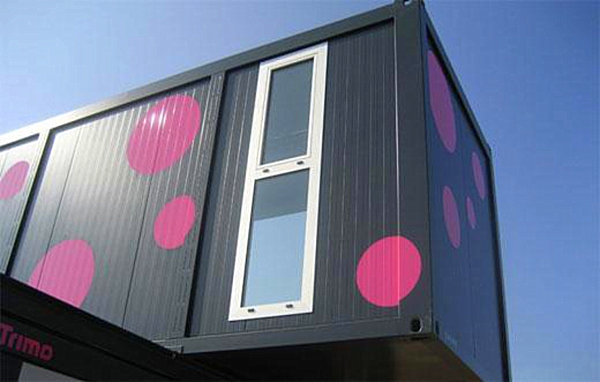 The model you see below is located in Trebnje, Slovenia: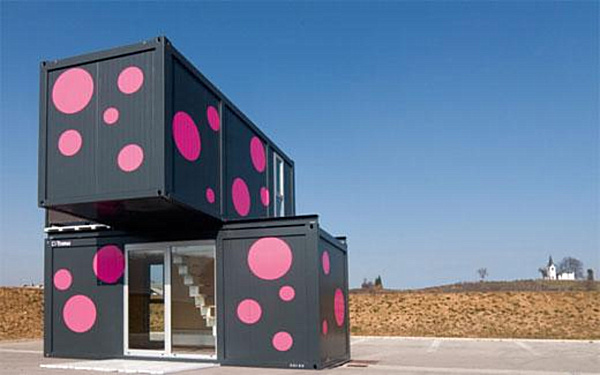 Don't let the spotted exterior fool you–A warm beige interior with hardwood floors awaits the dwelling's inhabitants!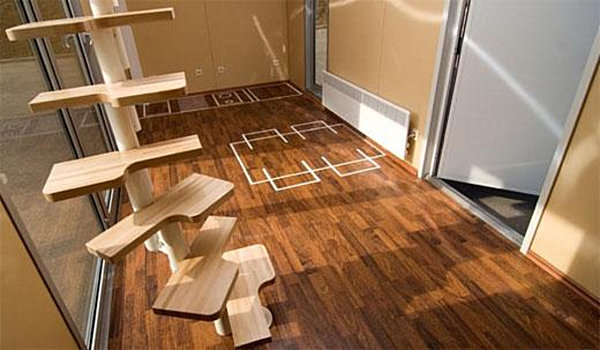 There's even room for a deck out back. What's the perfect chair for this outdoor area? Something bright and modern, of course!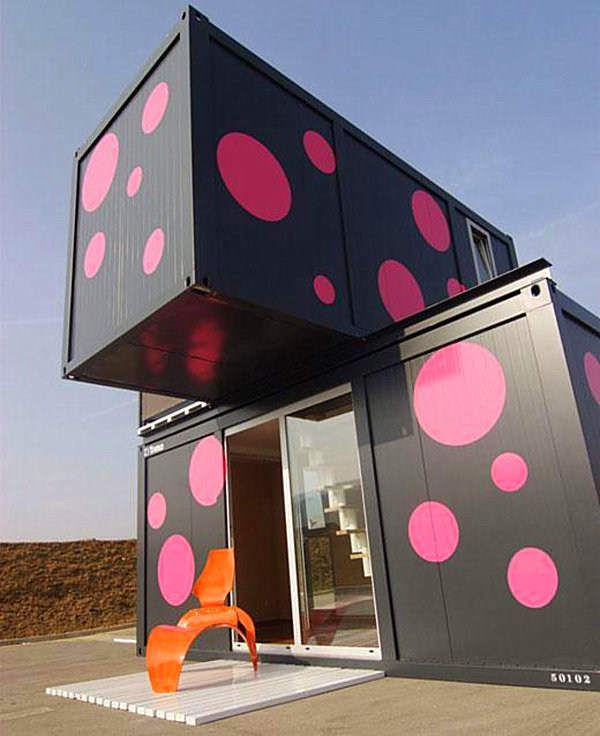 Prefab housing is becoming increasingly popular, thanks to a growing number of home builders entering the field. As public interest in modular housing grows, expect to see even more options, hopefully at continued affordable rates. See anything you like above? These homes remind us that less is more, and that having more style for less cost is a delightful reality!
Source: http://www.decoist.com/