Have you ever thought about how many shades of gray there are? Certainly not, because most people tend to think of him as a plain-looking, boring, monotonous color, which in no way can decorate the interior. In fact, there are a lot of shades that come in the palette of gray: silver, steel, the color of wet asphalt, ashy, smoky, pearl and many others.
Today we offer for you 30 amazing gray dining room ideas that make your home luxury. The luxury style in gray tones seems to be an unusual solution, however, you will see that this can be an amazing decision.
 The Modern Gray.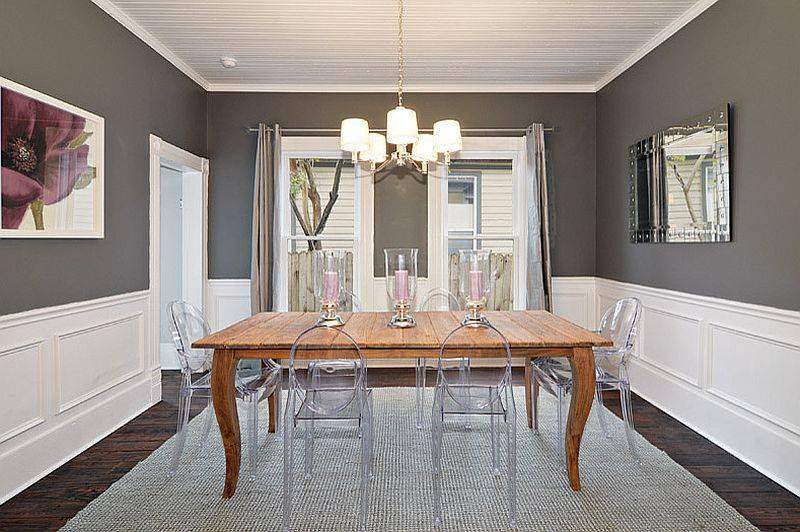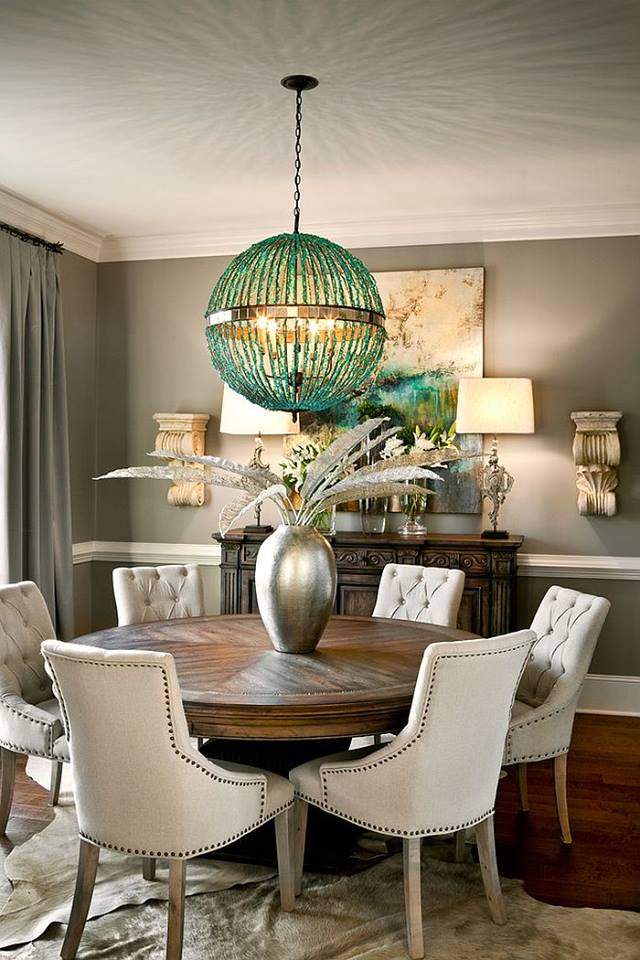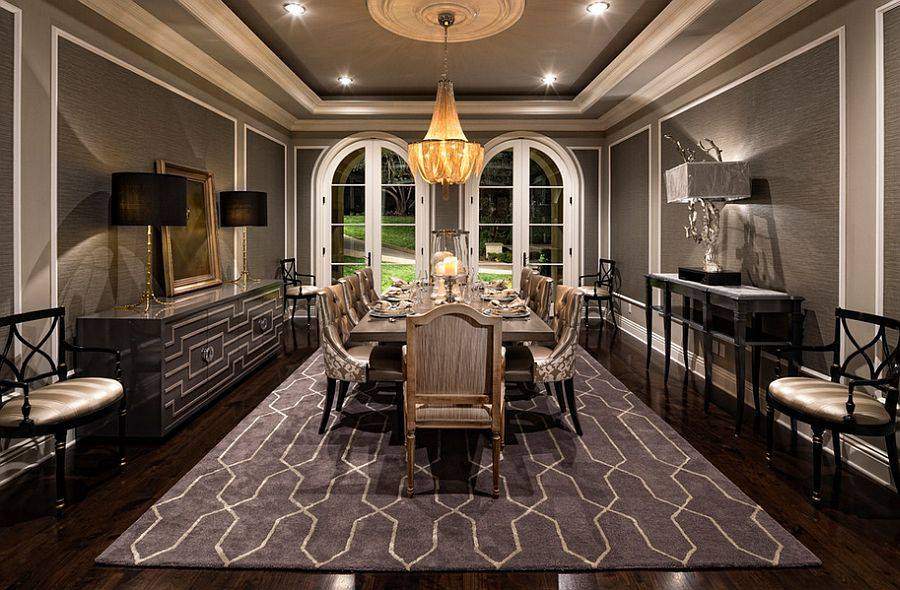 Trends In Design.
A gray color is very fond of modern designers, who saw in it just a huge potential. Of course, it is worth making a reservation that all the same there are light shades, for example, gray-violet, gray-blue, gray-brown. Dark gray is practically not used because of its gloominess and excessive neutrality.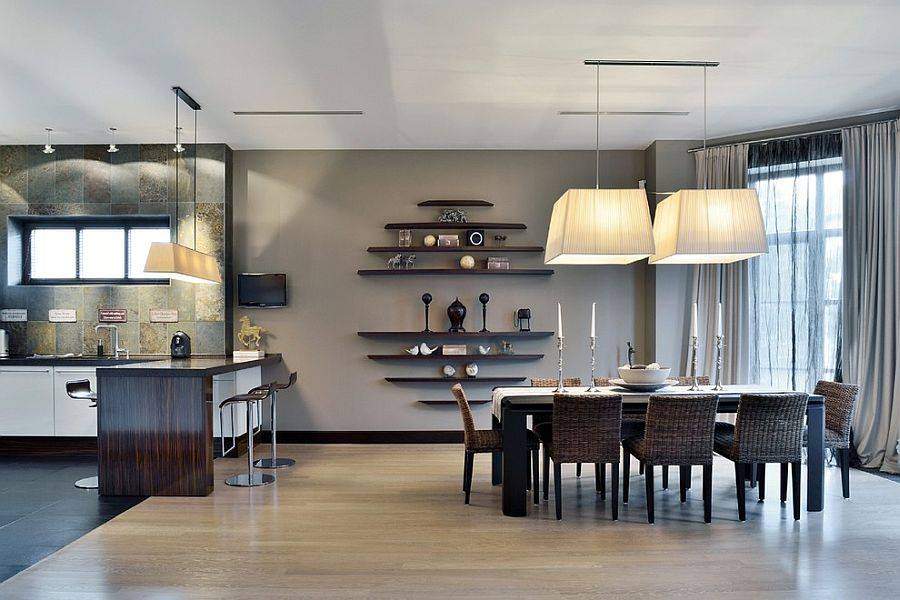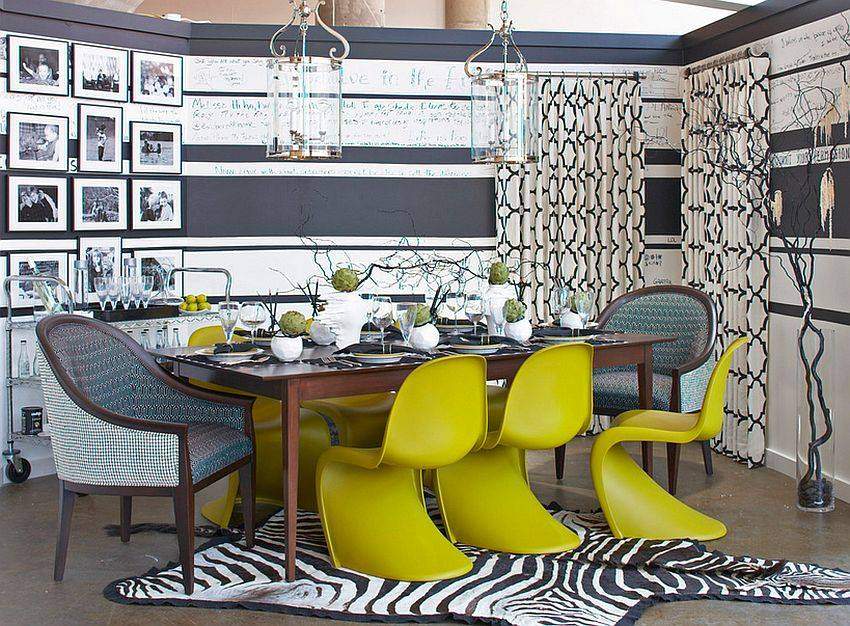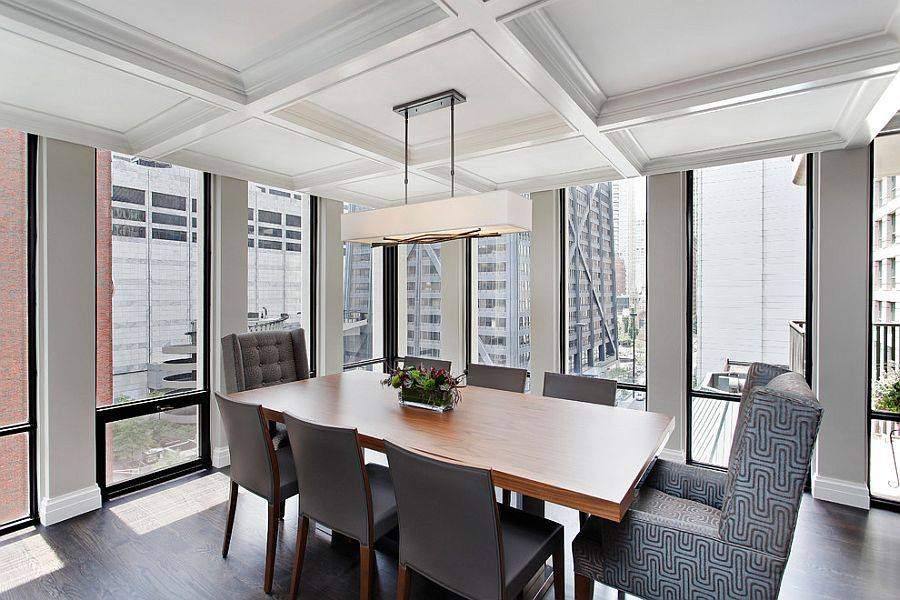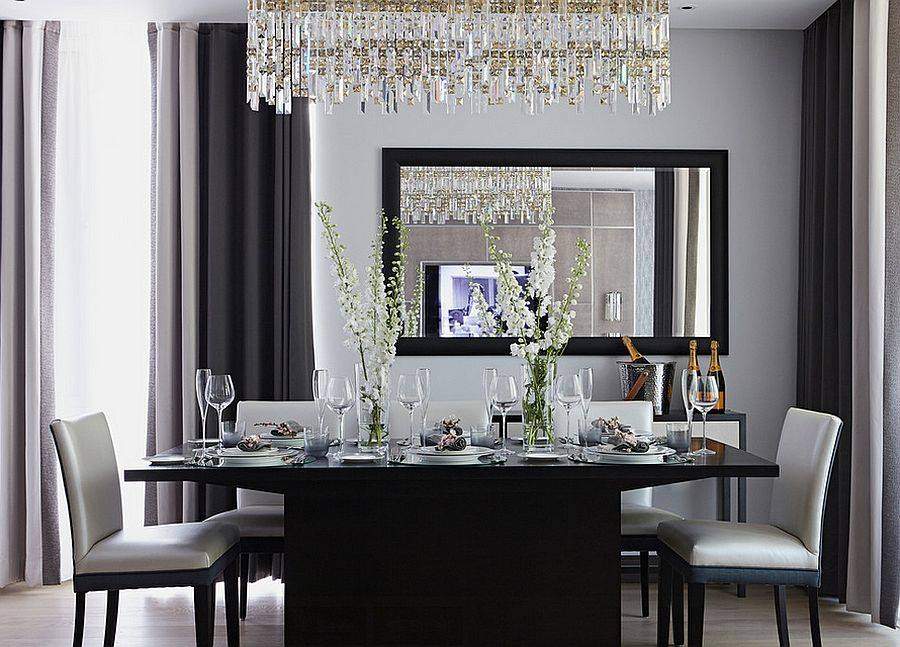 This color is extremely functional – it can visually expand the boundaries of the room and significantly increase the space. This option is ideal for small rooms that need somehow to "stretch".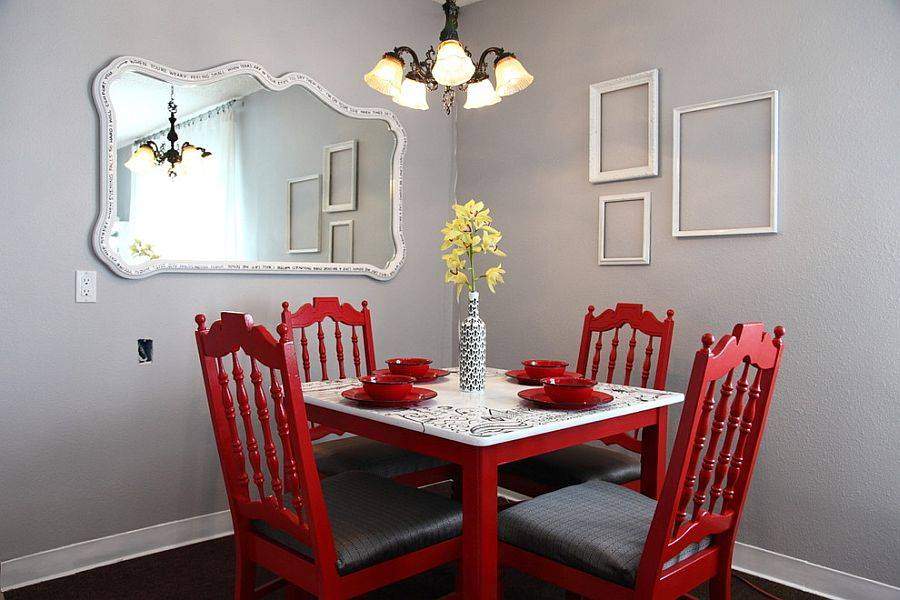 Benefits.
The gray palette is at the peak of popularity, having decorated the kitchen in shades of this scale, you can be assured of its relevance, modernity. For a gray dining room, this color is able to bring to the interior the notes of nobility, luxury and even chic – its silvery shades always look respectable and modern at the same time. Virtually any style of the interior will look organic and attractive if the main decisions will be selected by shades of gray.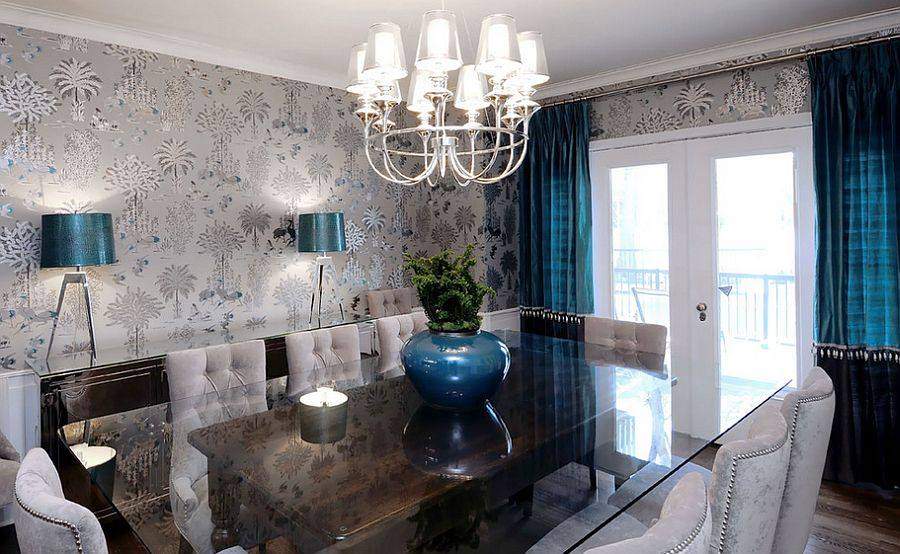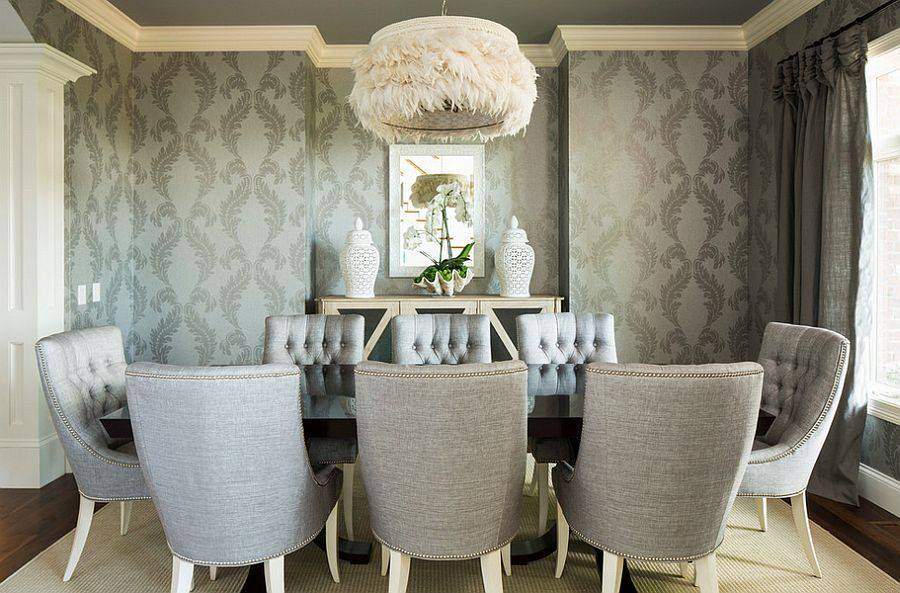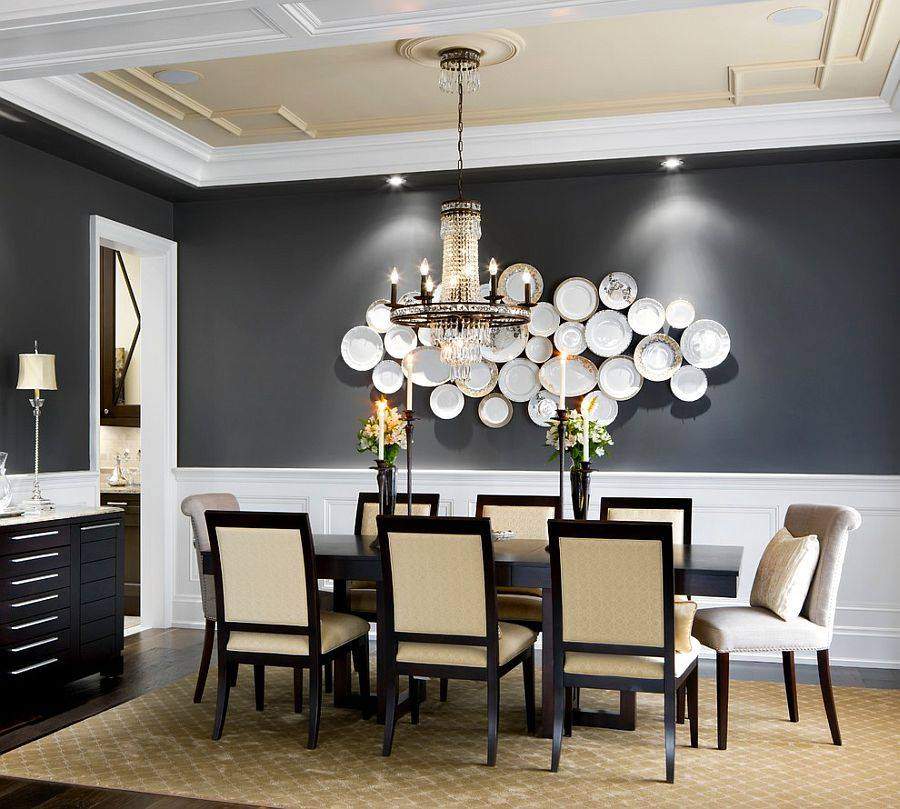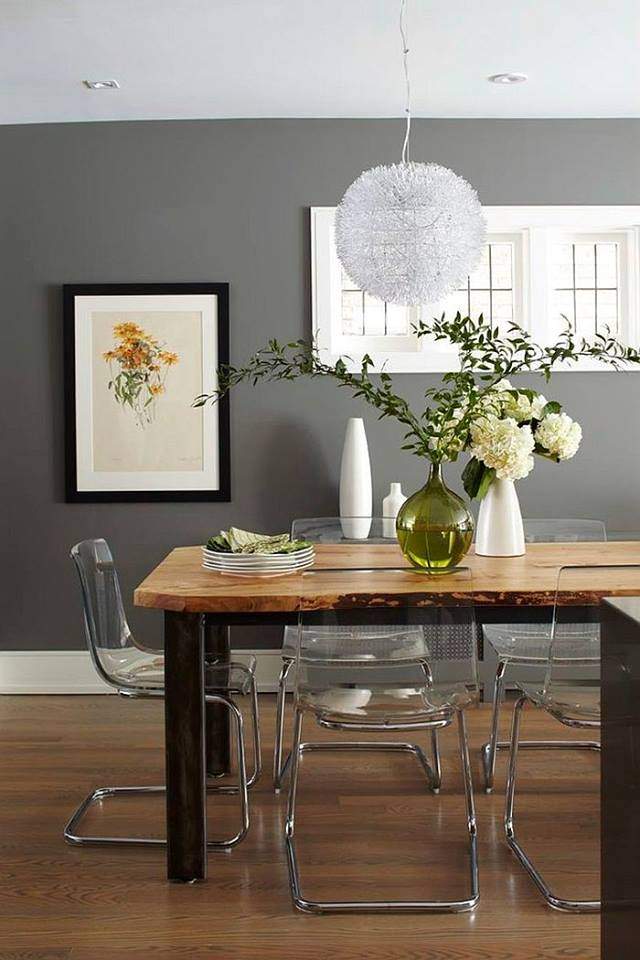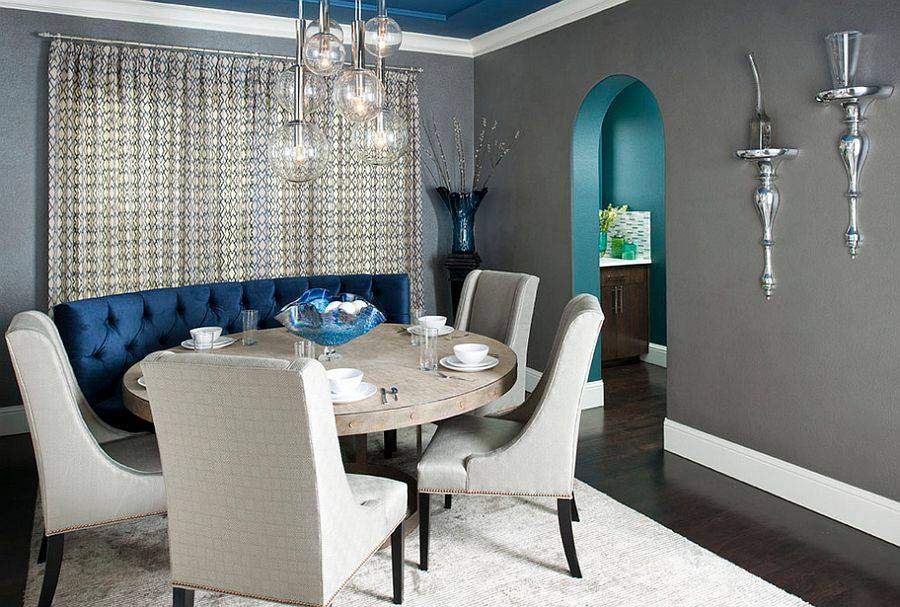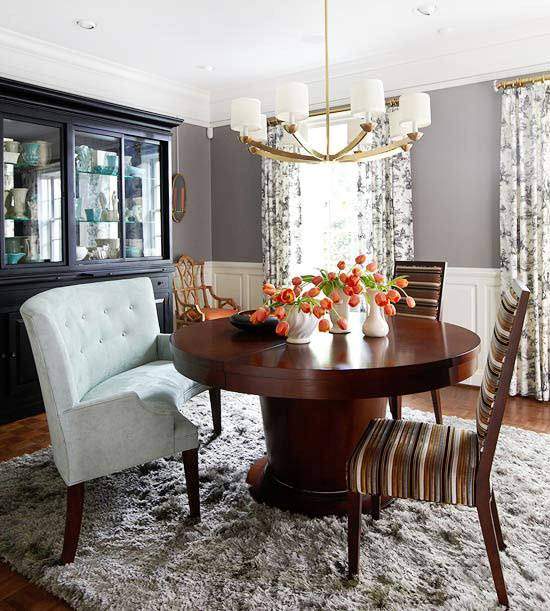 Versatility.
The amazing ability of the gray color to harmonize with all other tones makes it possible to implement any design idea. At the same time, the gray dining room will become calm, cozy and peaceful. The gray color is distinguished by a certain nobility. The walls, painted in this color, will give the room a stylish and spectacular appearance. You can diversify the interior with the help of curtains, pillows of bright colors, which in a different situation might look inappropriate and ridiculous. You can beat this color by applying it in the color of the carpet or flooring.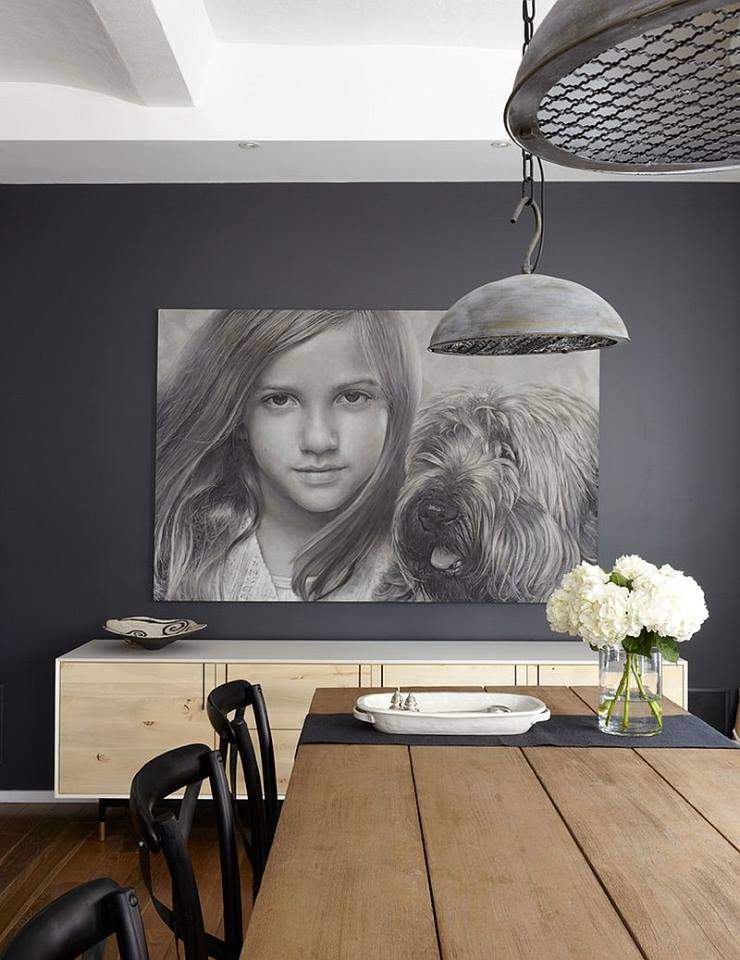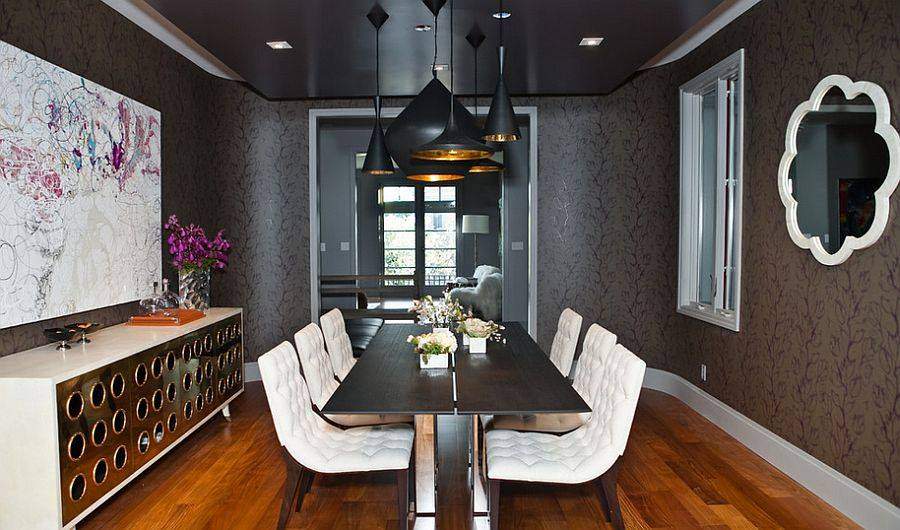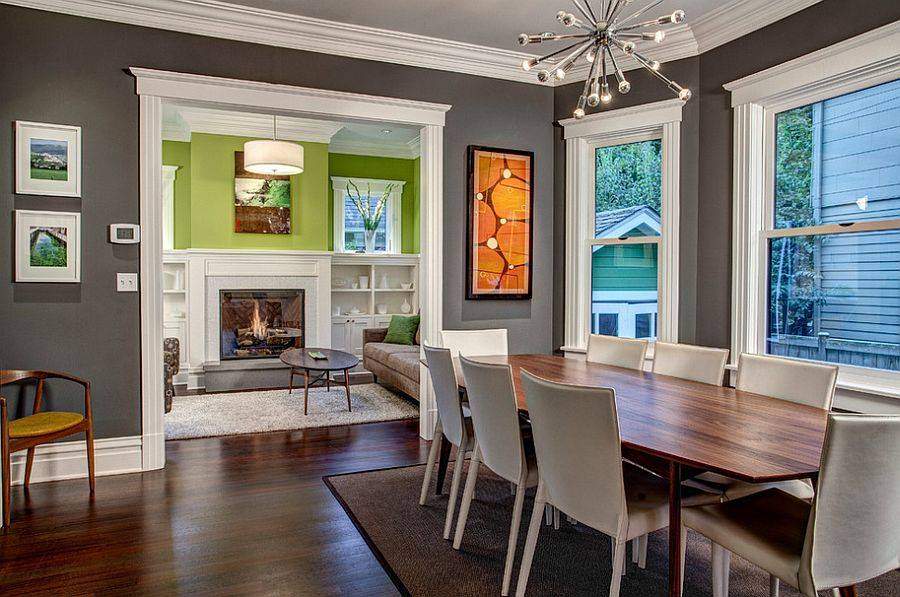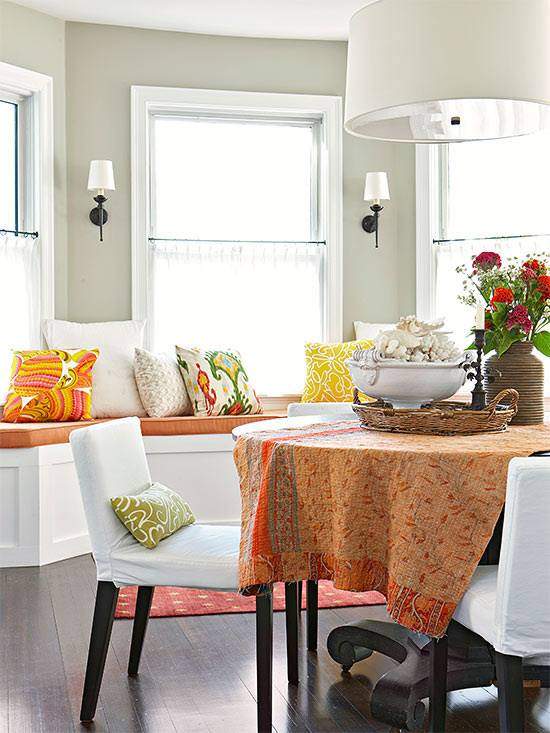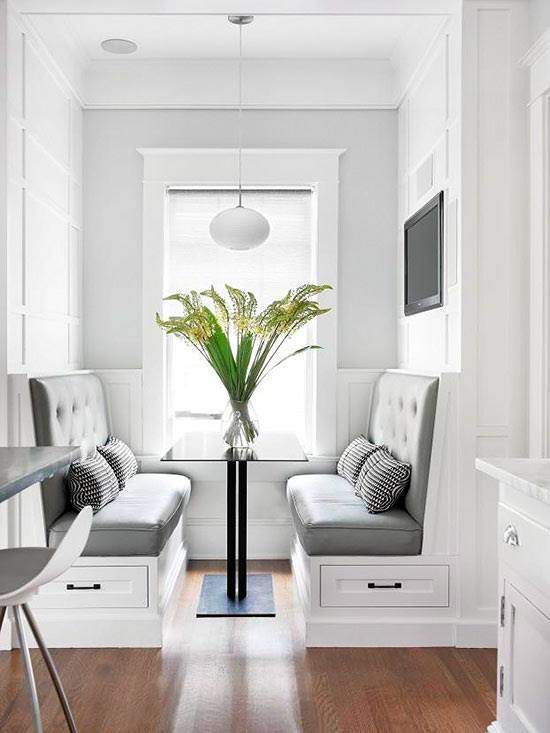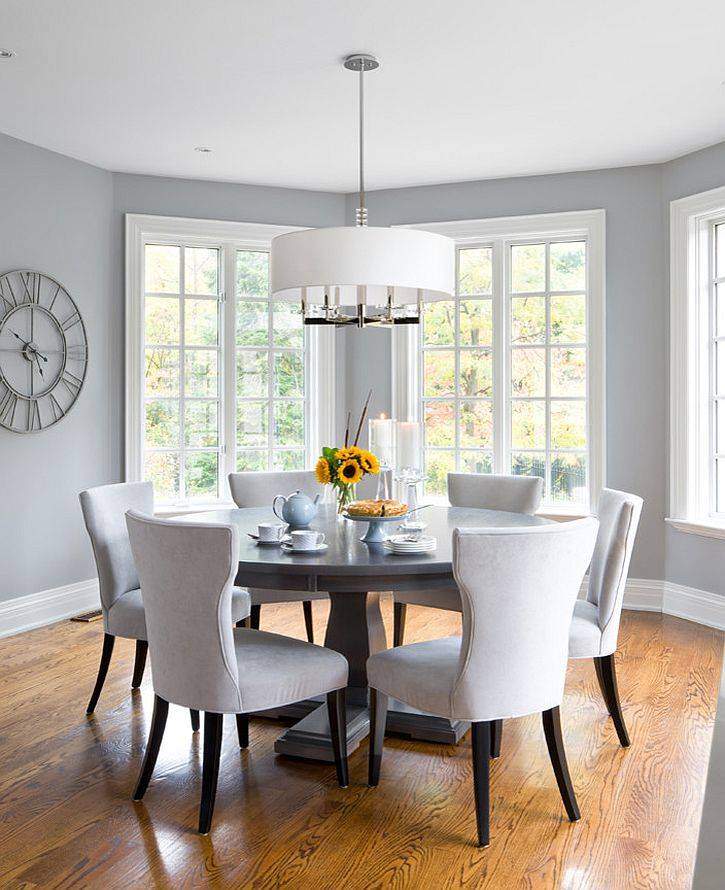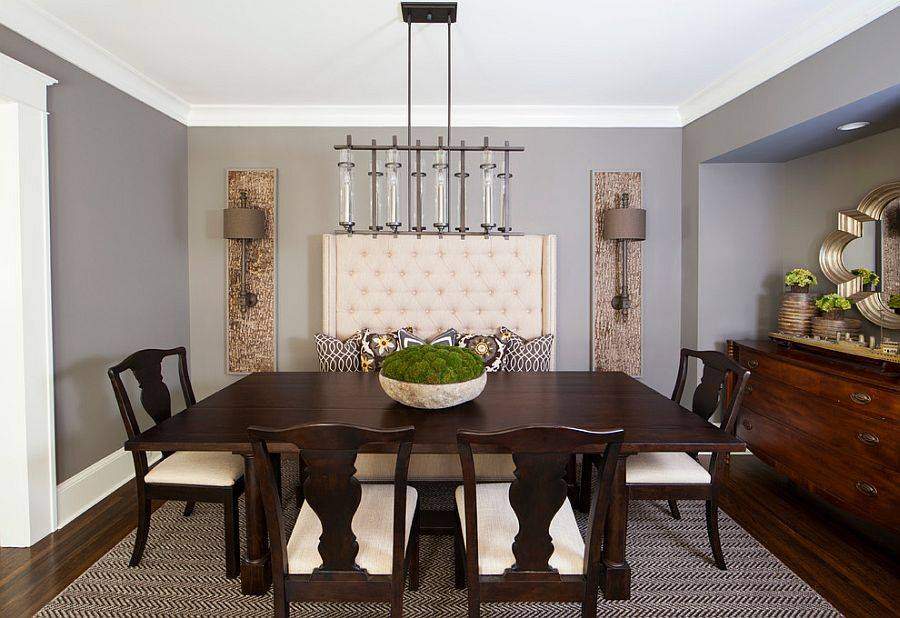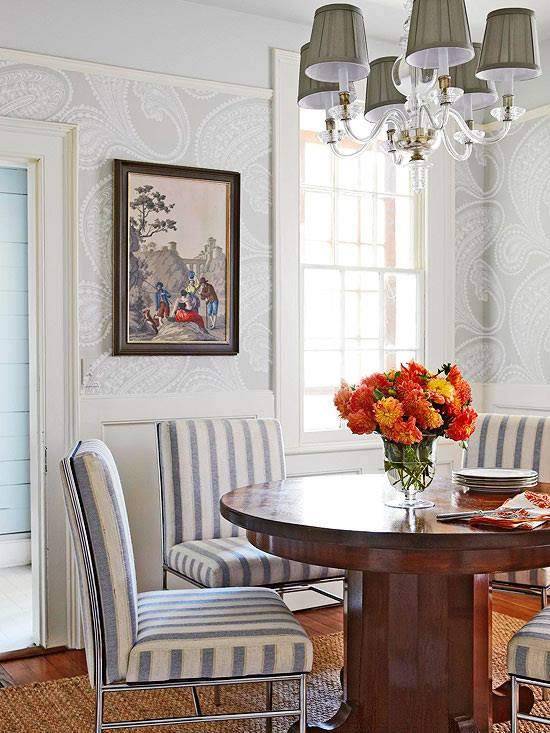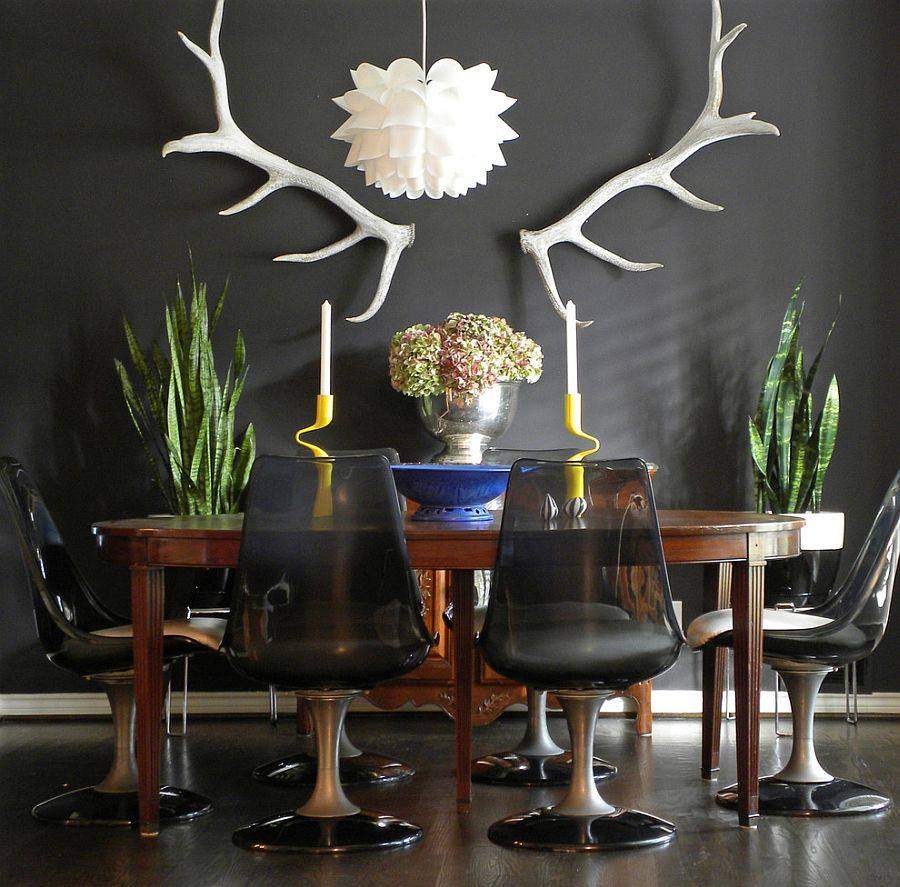 A Good Lighting In Addition To Gray.
If the gray color is used in saturated, dark colors, then it will be able to dilute it with snow-white shades, either in decor elements, or being the main tones of furniture. Of great importance is lighting. It is desirable that it be natural. The sources of artificial light should be given a secondary role. Gray color, basically, refers to a light color scheme, which allows you to fill the room with light at any time of the year. Imagine an option with huge window openings, the light through which flows unlimited flow.