White kitchen design ideas – one of the most common color palette of options of all varieties for designing of kitchen space.The white shades perform finishes and furniture – cabinet and built-in, use the white color for accessories and decor items. And not only that light colors expand the space visually increase the kitchen area. With snow-white color finish perfectly match any color solutions built enclosure system, a palette of household appliances, textiles and kitchen stuff. And for a bright room, in spite of the first impression, it is much easier to care for, and in fact the kitchen – a place where there are many reasons for the contamination and cleaning takes place frequently.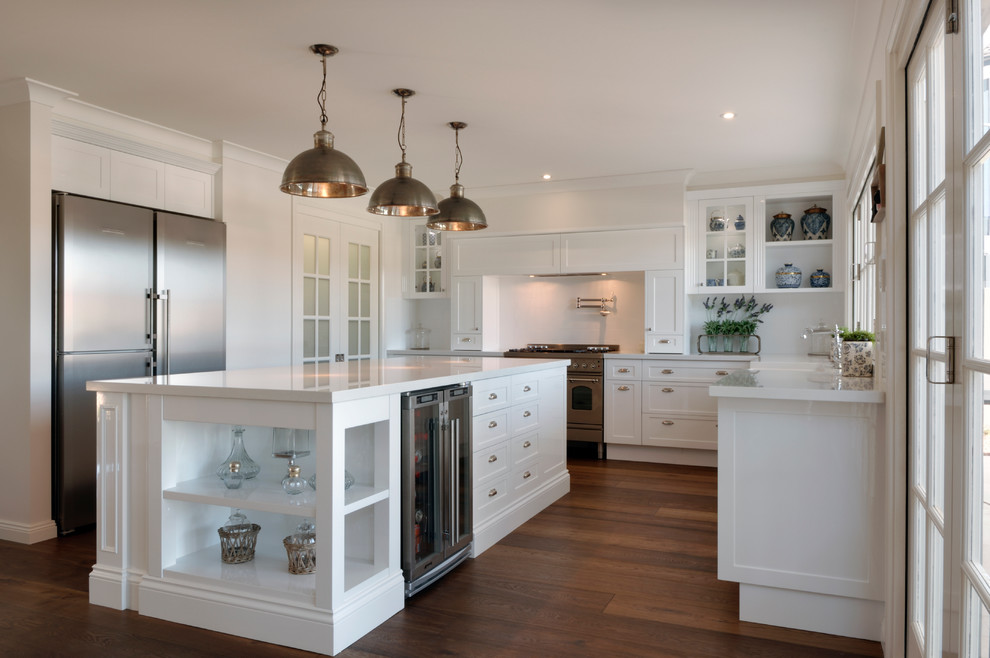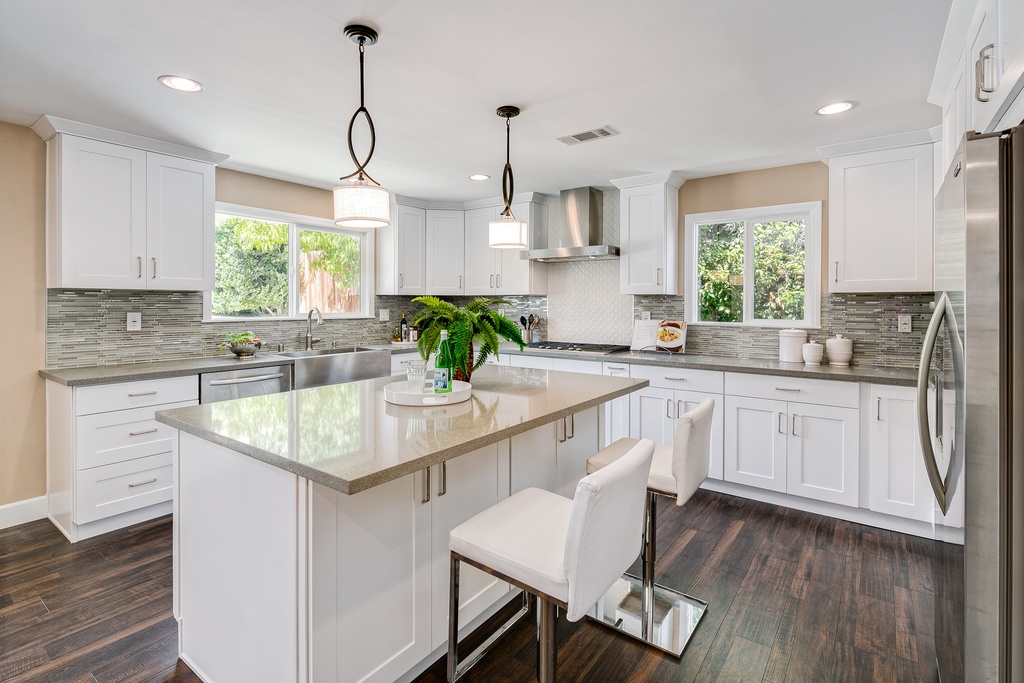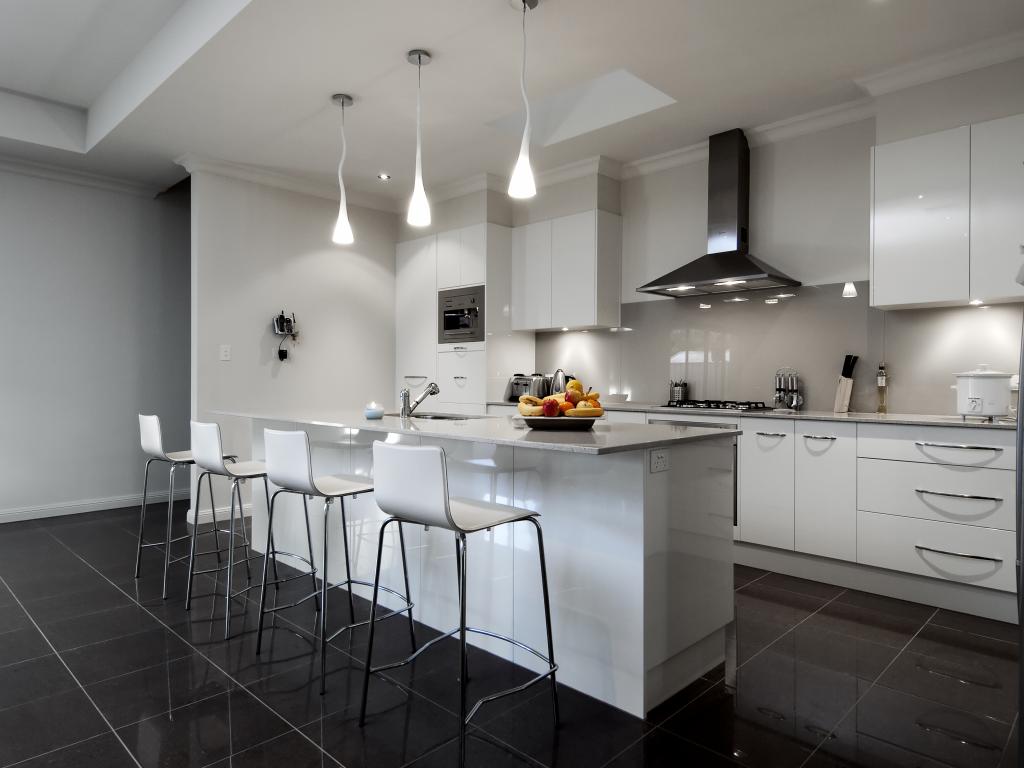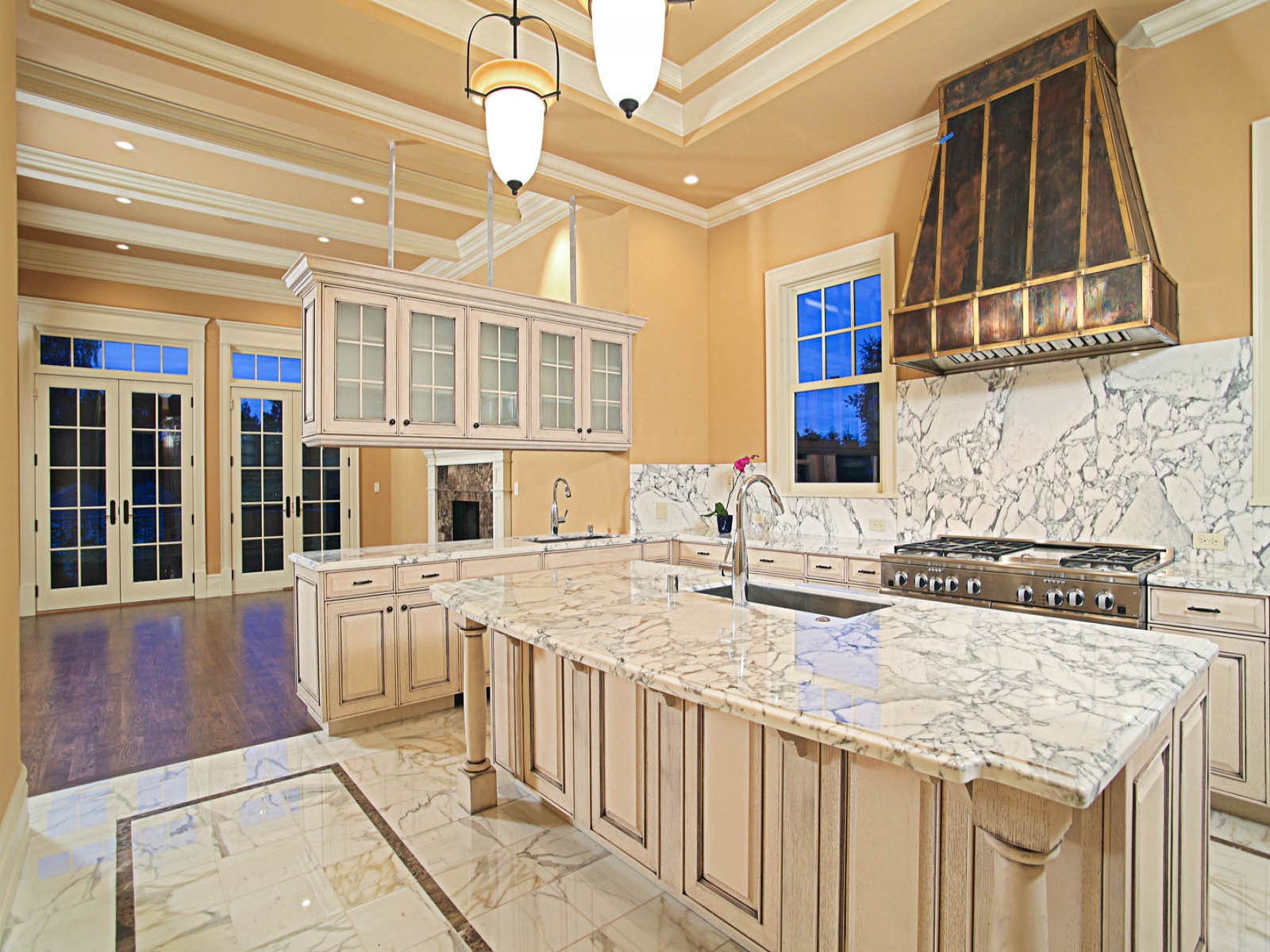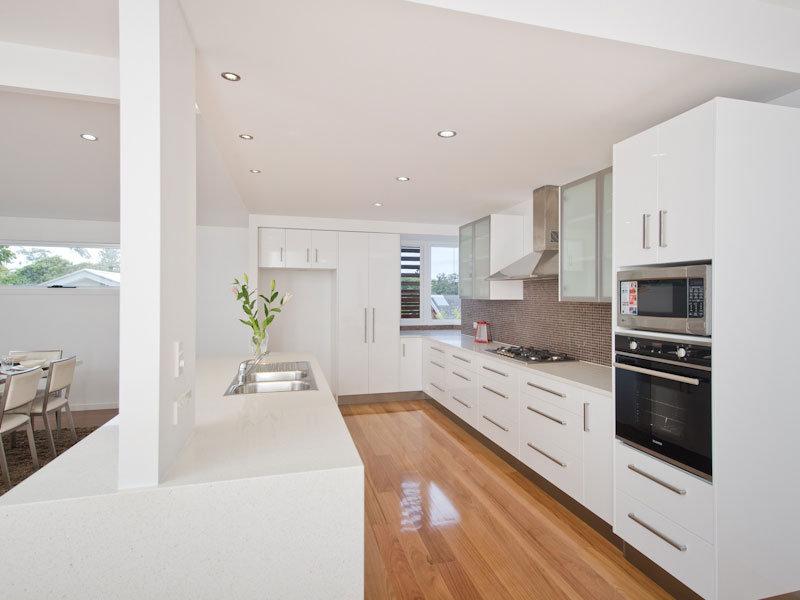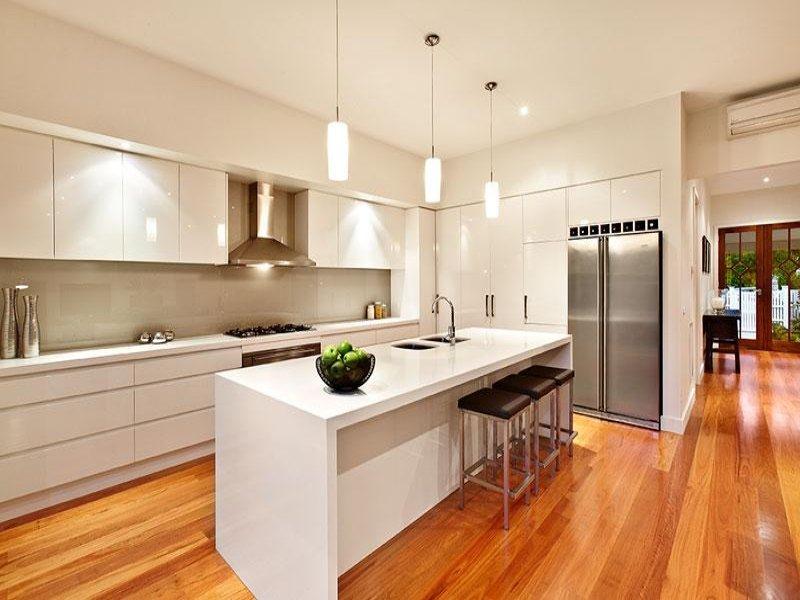 In contrast with the white color, you can use dark colors and bright hues, even a few strokes of different colors will help to transform the light design of the kitchen facilities.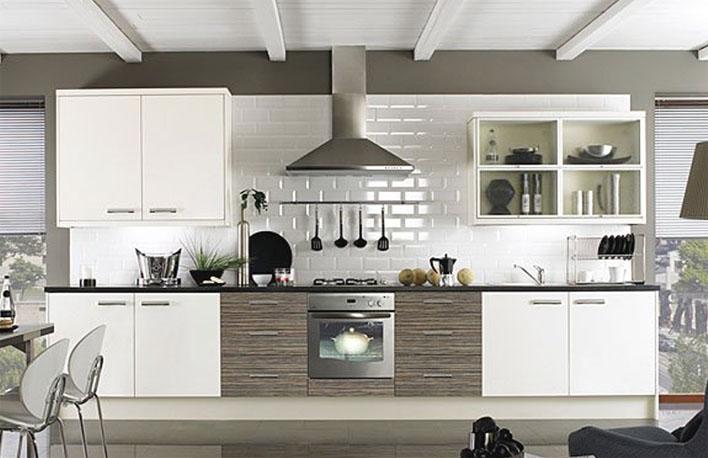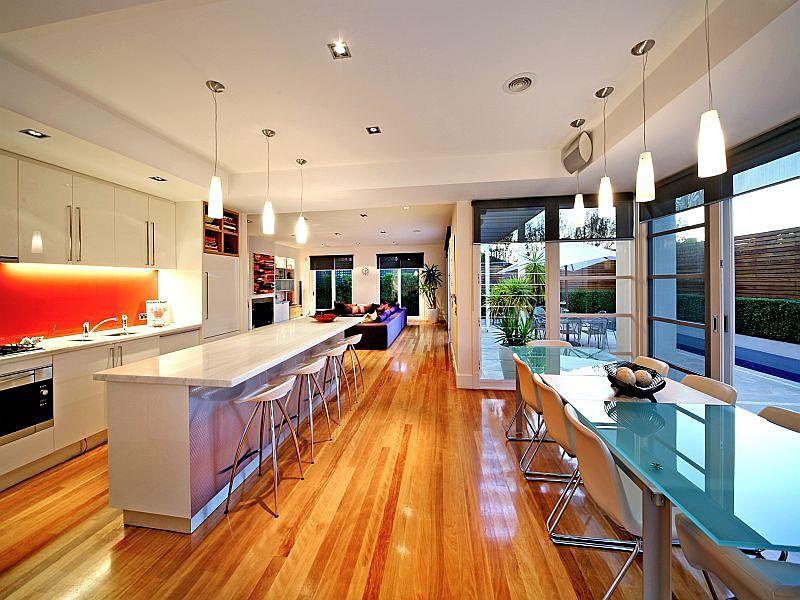 Another example of a small kitchen, organized in the narrow and long room. The interior does not seem constrained due to a light finish, the use of multiple levels of lighting and ergonomic arrangement of work surfaces and appliances.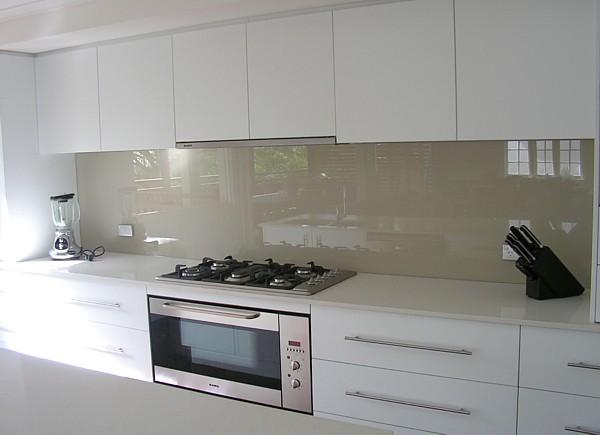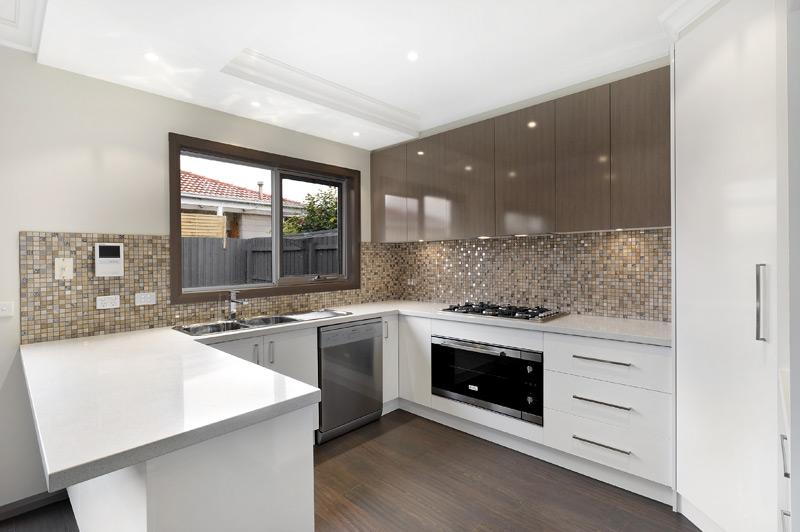 Bright colors for the decoration of the walls and ceiling of the kitchen, creating a clean, fresh, spacious atmosphere for a comfortable presence in the room. That\'s why many homeowners and designers prefer white and shades for cladding or painting the kitchen walls.