The 2 bedroom house plan by Crescent Ninth Street.
Images by Crescent Ninth Street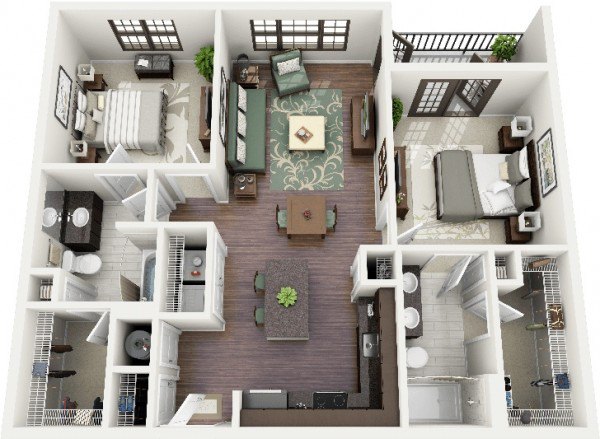 Sophisticated styling, rich hardwoods, modern appliances, and granite countertops are just a few of the highlights you'll find in this gem. En-suite bathrooms AND walk-in closets? Yep. This space has it all.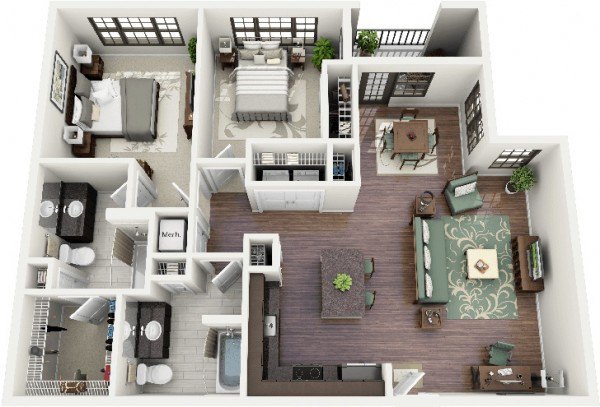 Just when you thought a two bedroom couldn't be better, this plan shows that it's really the details that make it all matter. From granite countertops, ample kitchen space, large closets and a charming balcony, to the a cozy island, this space is made with a wow factor in mind.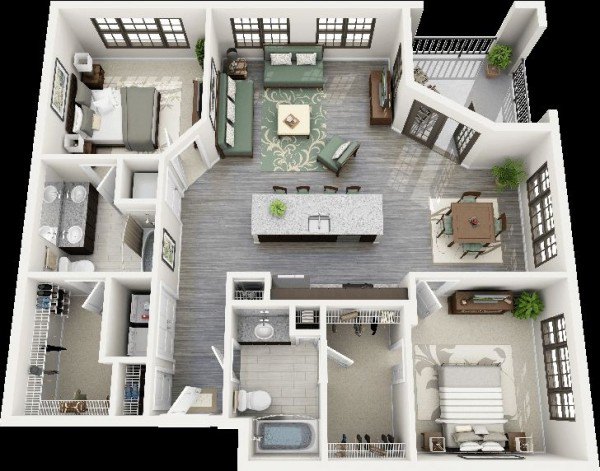 Welcome home. This positively decadent two bedroom offers plenty of square footage, luxury amenities, and a polished interior design.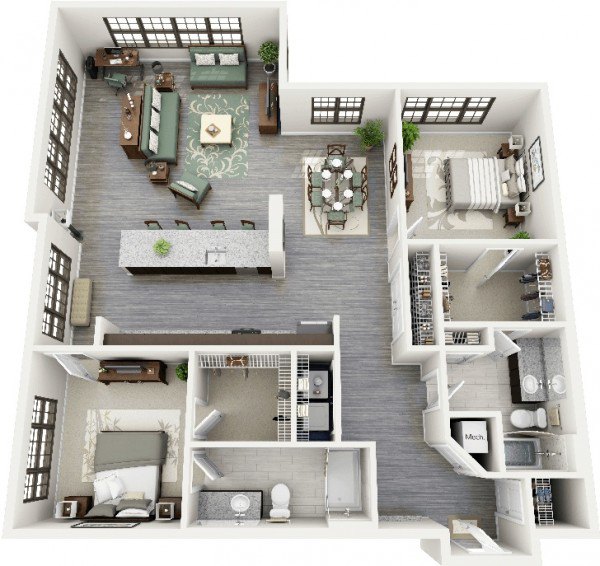 This two bedroom luxury suite is more than just an apartment: it's an urban oasis. Plenty of space for an ample wardrobe, a work area, a huge kitchen and dining area, two bedrooms, two bathrooms, and breathtakingly large windows for incredible natural light.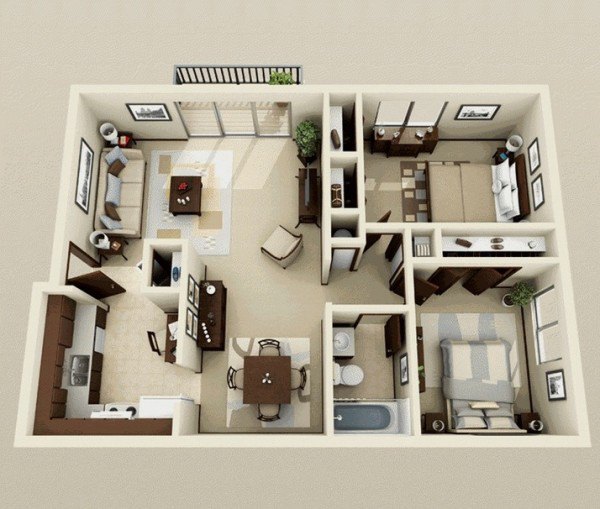 Simple and sleek, this two bedroom shows the power of contrast as light walls are highlighted by dark wood molding, doors, cabinets, and trim pieces.
And beautiful plan by Domaine At Villebois
Author: Domaine At Villebois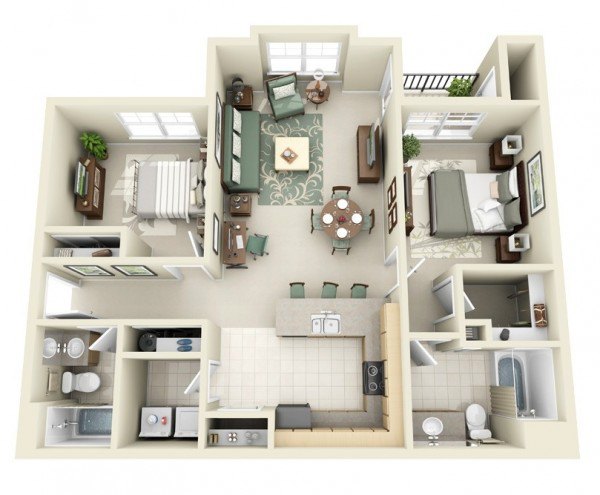 The sophisticate will love the look and feel of this contemporary two bedroom which features a large master with ensuite bathroom and walk-in closet, a second bedroom and easily accessible second bath, a large living area, and a charming balcony.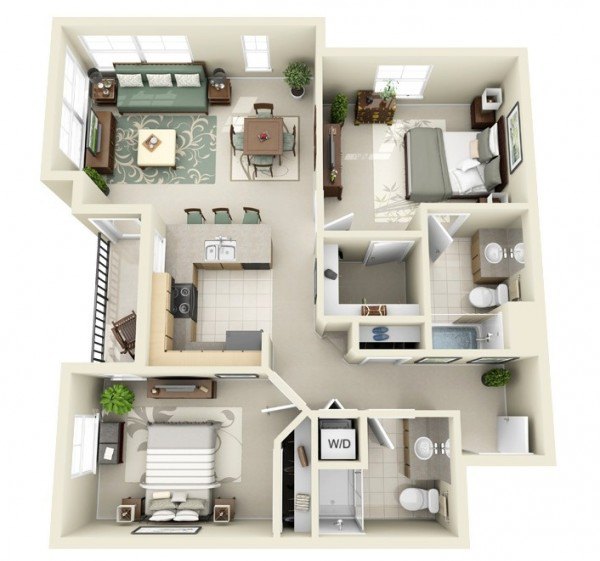 Looking for the feel of a larger space but only need two bedrooms? This design would be happy to obliged with ample space for furniture and belongings alike. A generous master suite and large layout ensures comfort for singles and couples.
With seating for four, a kitchen island for three, two bedrooms, two bathrooms, and plenty of closet space, this apartment begs to have guests over.