Icons of midcentury modern design by the likes of Ludwig Mies van der Rohe, Frank Lloyd Wright, Eero Saarinen and Marcel Breuer still stand across America, showing off the simplicity, clean lines and extensive use of glass the style is known for. Many are so perfectly preserved they've become actual museum exhibits, while others have been well-loved and lived in over the decades or restored after falling into ruin. These 10 examples represent some of the most famous midcentury modern homes in the country, as well as a few hidden gems.
Farnsworth House by Mies van der Rohe, Plano, Illinois (1951)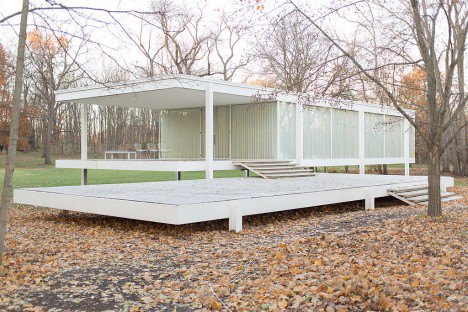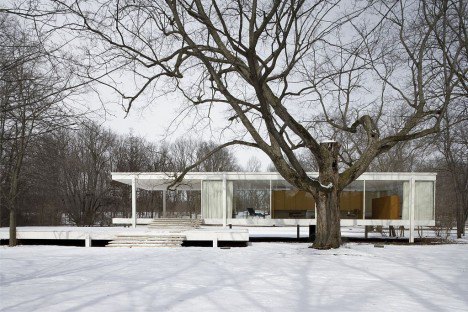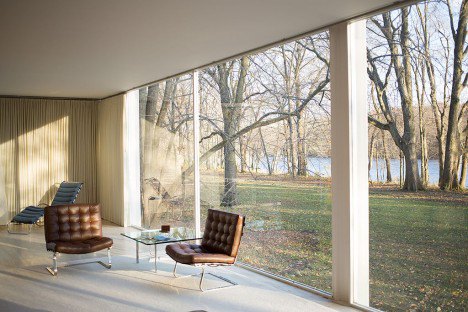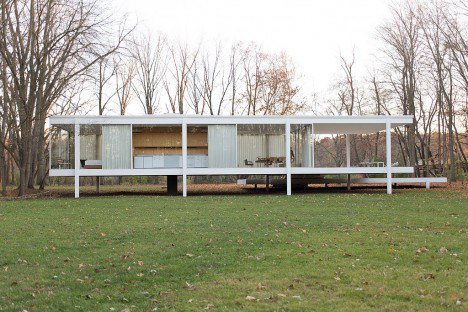 Renowned architect and designer Mies van der Rohe created the most beautiful example of a glass midcentury house for Dr. Edith Farnsworth as a place to play violin, translate poetry and enjoy the landscape on the edge of the Fox River. About 1500 square feet, the house features floor-to-ceiling glass with exposed steel structural members in white. Elevating it 5.3 feet above the flood plain didn't prevent it from being inundated after Hurricane Ike in 2008, but most of the home's original midcentury furniture was saved, and it re-opened to visitors by 2009.
Fallingwater by Frank Lloyd Wright, Mill Run, Pennsylvania (1935)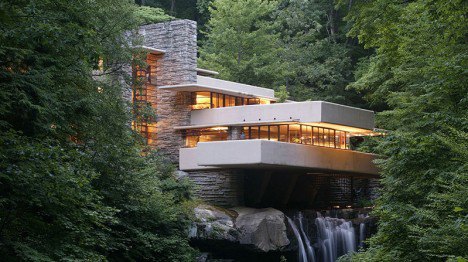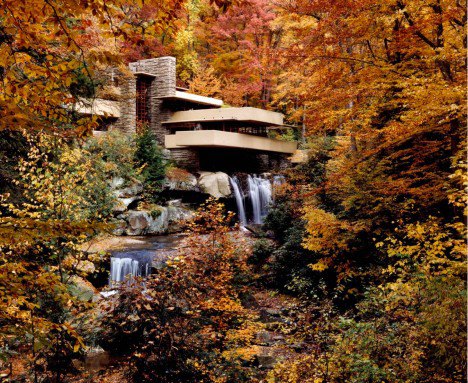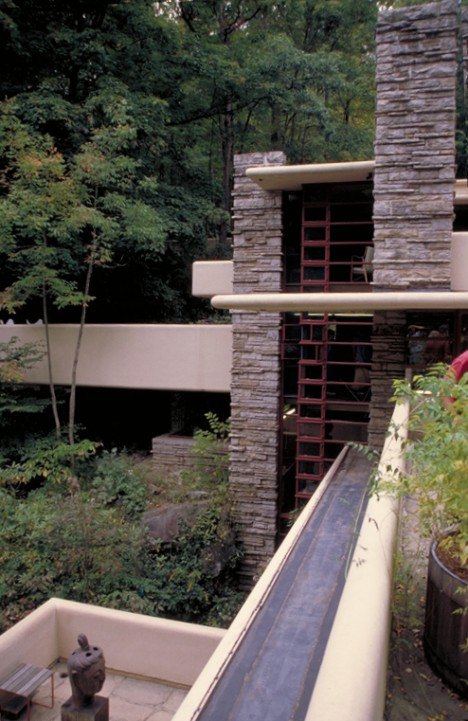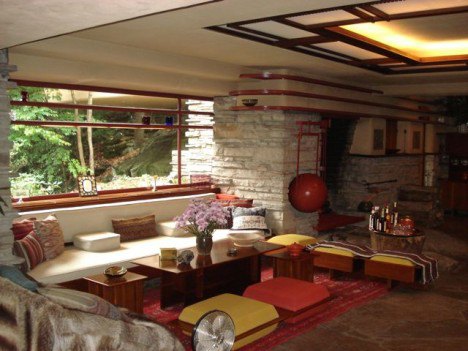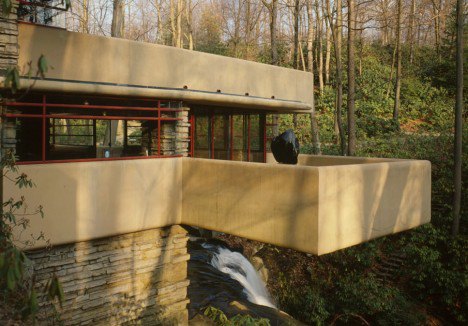 The most famous creation of America's most well-known architect, Fallingwater (or the Kaufmann Residence) is also one of the nation's most-visited homes. Fallingwater was built right on top of a series of cascading waterfalls on Bear Run in the Allegheny Mountains, which might be a beautiful choice stylistically, but led to a series of architectural challenges and some extensive mold problems. The fact that the location on the bank of the river was not large enough to support the foundation of a typical Wright house is what prompted the cantilevered design. The original owners used it as a weekend home until 1963, when it donated to the Western Pennsylvania Conservancy, and it's been open to the public as a museum since 1964.
Eames House by Charles and Ray Eames, Los Angeles, California (1949)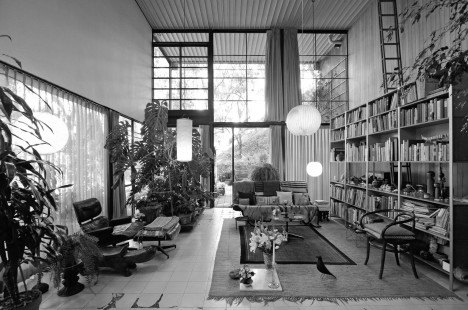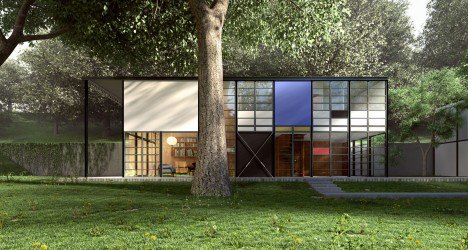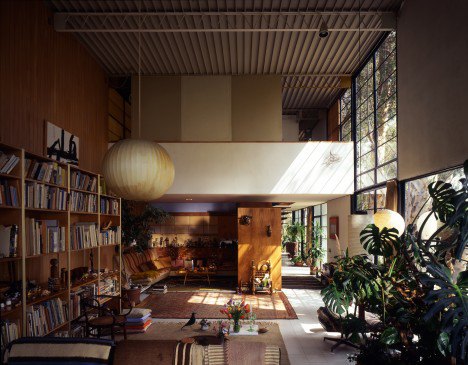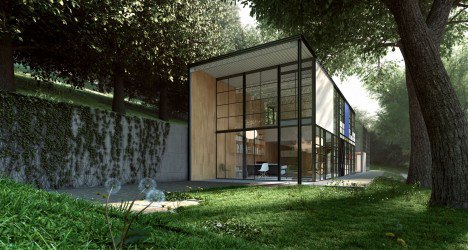 One of about two dozen homes built as part of the Case Study House Program, an experimental architecture project sponsored by Arts & Architecture Magazine after World War II, the avant-garde Eames House resembles a Mondrian painting with its panels of white, blue and red separated by stark black beams. While many iconic midcentury modern houses have been preserved as they were originally decorated, the Eames House has a thoroughly lived-in feel because it has actually functioned as a comfortable and functional home for decades rather than a museum exhibit. It consists of a main residence and studio separated by a courtyard.
Hooper House II by Marcel Breuer, Baltimore, Maryland (1959)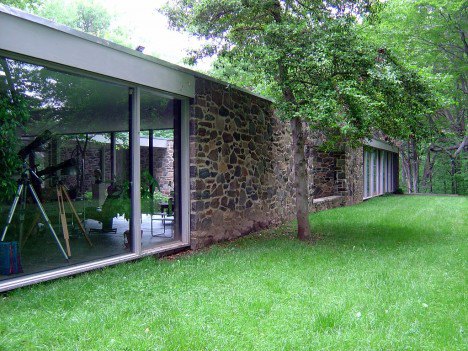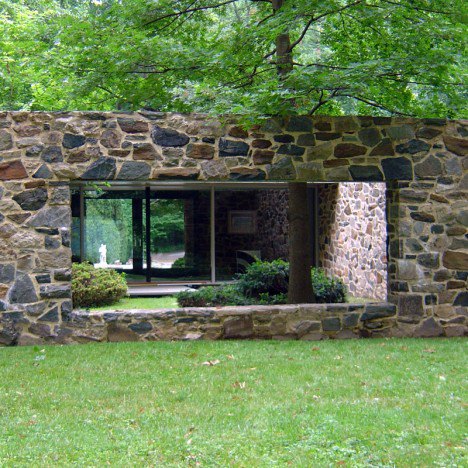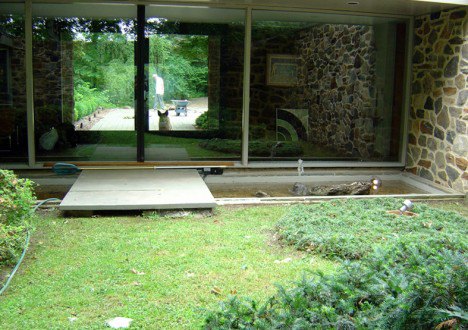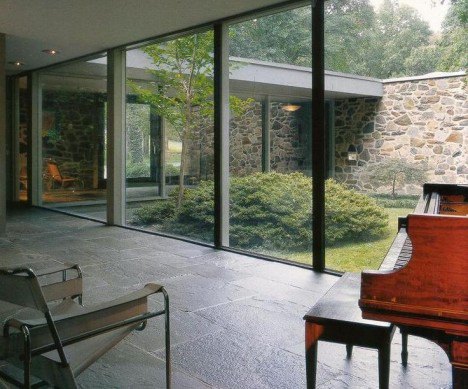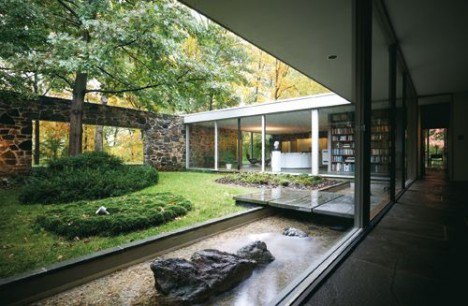 Known for beautiful streamlined furniture designs as well as some of America's most amazing Brutalist structures, Marcel Breuer showed an unusual restraint in designing the simple Hooper House II for philanthropist Edith Hooper. Two separate wings of the home, one containing the common spaces and the other the bedrooms, are connected by a glazed passageway to form a U-shape. Large segments of glass offer views of the courtyard as well as Lake Roland to the east, broken up by long walls of Maryland fieldstone.
Stahl House, Los Angeles, California (1959)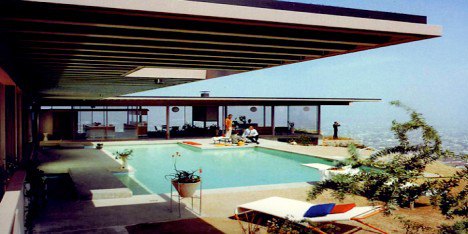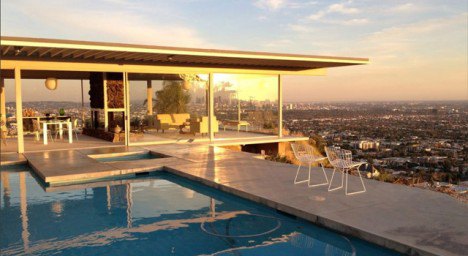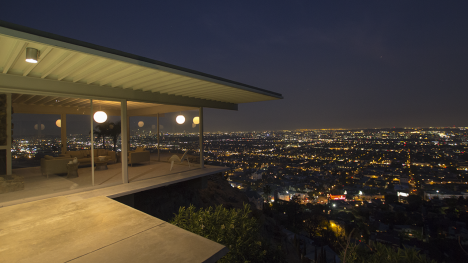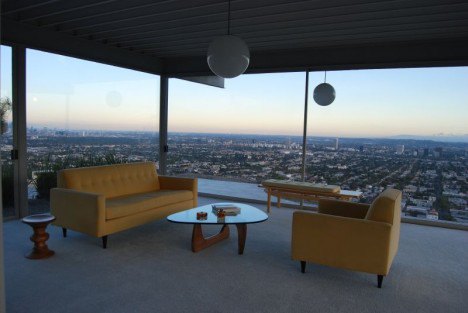 Is this the quintessential Los Angeles house? The Stahl Residence is certainly one of the city's most iconic, cantilevering out of the Hollywood Hills to gaze upon the urban skyline, and it's magnificent at night. The glass and steel volume projects the common areas outward while maintaining privacy for the bedrooms in a separate wing. The swimming pool serves as an interstitial space between the two. The house serves as one big lookout taking in panoramic views of Los Angeles.
J. Irwin Miller House by Eero Saarinen, Columbus, Indiana (1953)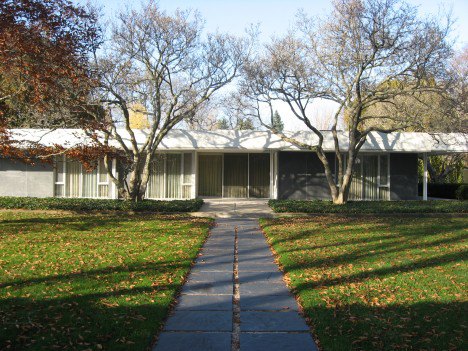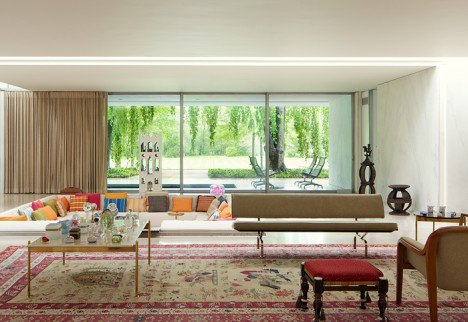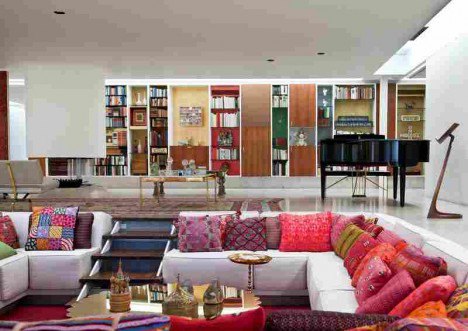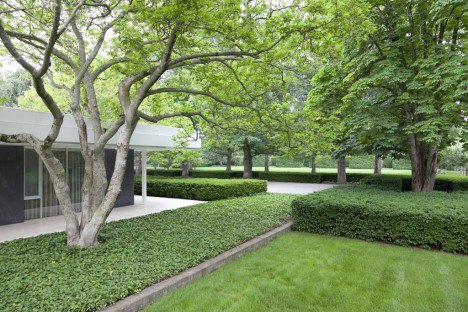 Eero Saarinen may be best-known to non-architects for the tulip chairs that can still be found in modern-leaning homes to this day, but the structures he designed blended his own sense of aesthetics with those of rationalist Ludwig Mies van der Rohe, incorporating lots of steel and glass. One example is the Miller House, an open-plan, flat-roofed home with stone and glass walls and a grid of skylights, which has since become a museum. Its conversation pit alone is iconic.
Cohen House by Paul Rudolph, Sarasota, Florida (1954)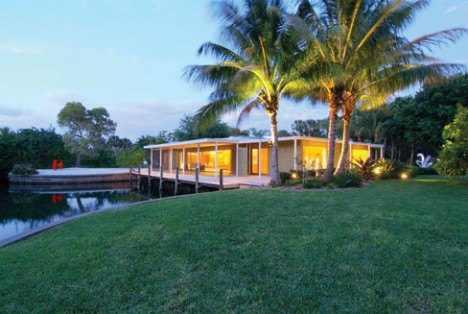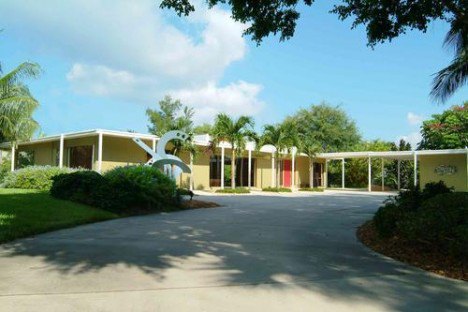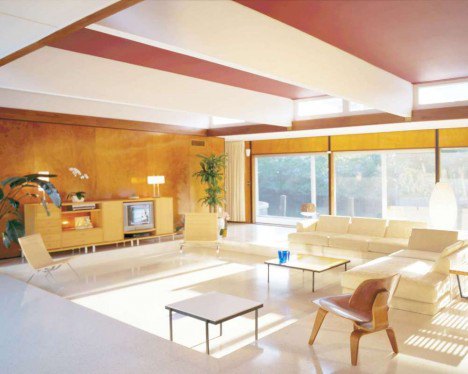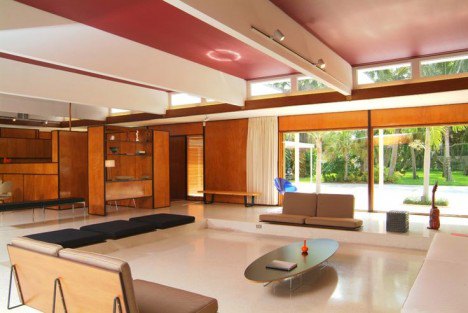 Sarasota, Florida is a forgotten treasure trove of modernist architecture, particularly those designed by Paul Rudolph. His creations, like the Cohen House, were specifically designed for Florida's climate, with deep roof overhangs, sliding doors and lots of patios. Air circulation and taking in views of subtropical locations are top priorities. The Cohen House in Siesta Key fell into disrepair for a while under its original owners, and has been restored according to the original blueprints and photographs by Solstice Architects, but remains a prime example of the Sarasota School of Architecture style.
Kaufmann House by Richard Neutra, Palm Springs, California (1947)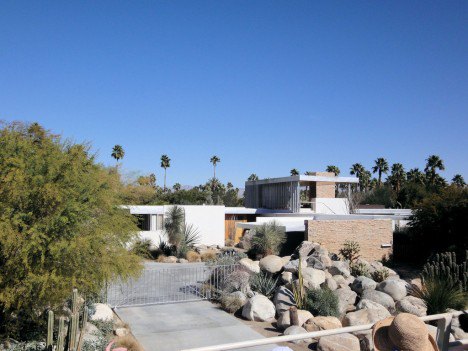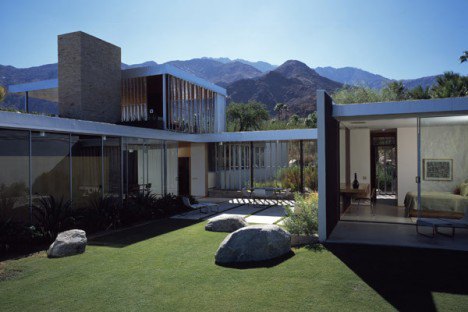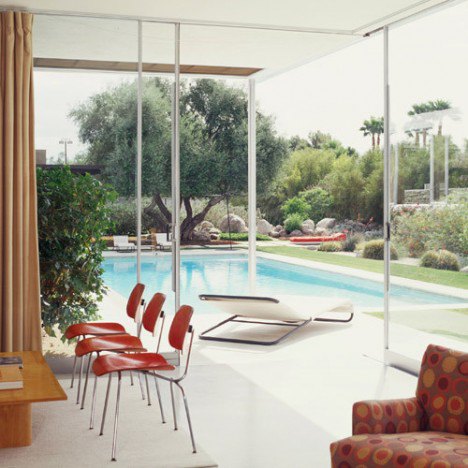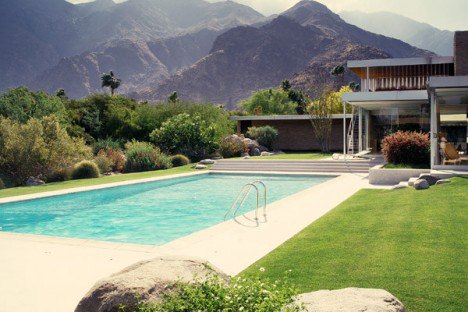 The same Kaufmann family who commissioned the Fallingwater house from Frank Lloyd Wright wanted a winter home in a sunny location, turning to architect Richard Neutra for a modernist getaway in Palm Springs. The various wings of the home project from a central hub to create a pinwheel shape, tucking private rooms behind stone walls and ensuring that the common areas get lots of sunshine. The swimming pool anchors the uneven balance of these wings, lending a visual cohesion.
Goddard-Mandolene Residence by Arthur Witthoefft (1957)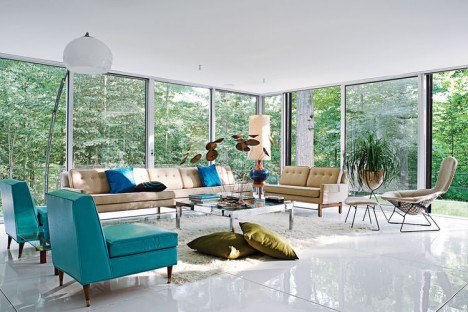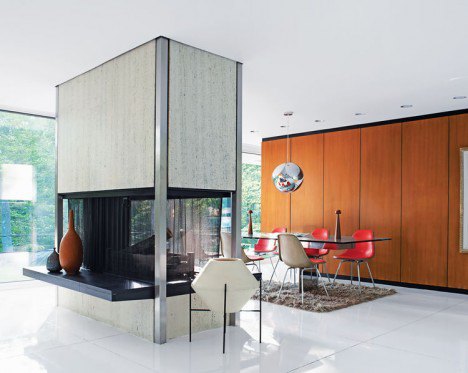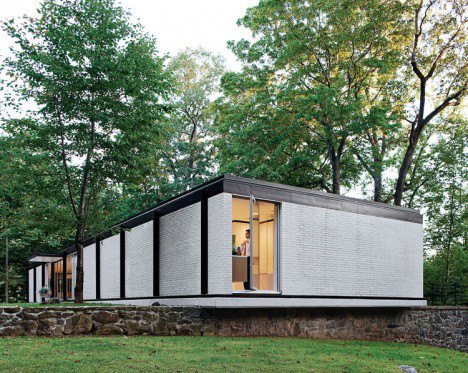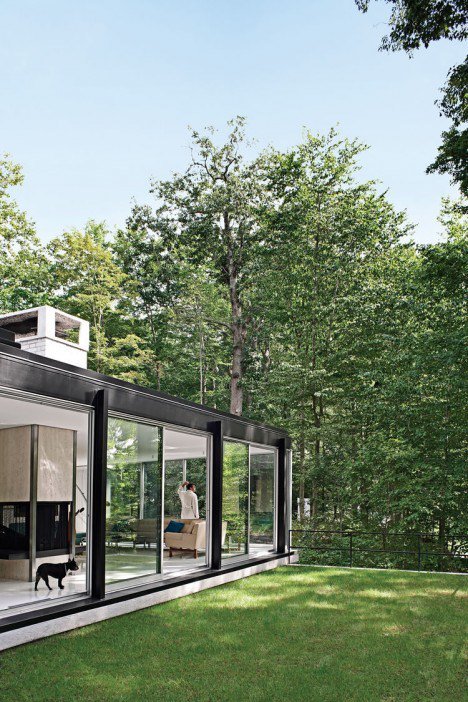 A lesser-known gem of midcentury design, the Goddard-Mandolene Residence was rescued from demolition and restored in 2010. Many of the original features are preserved, the original tile floors covered in glossy resin and the characteristic glazed walls looking out onto the woods. All of the glazing along the 95-foot-long western side can be opened to the outdoors.
Opdahl House by Edward Killingsworth, Long Beach, California (1957)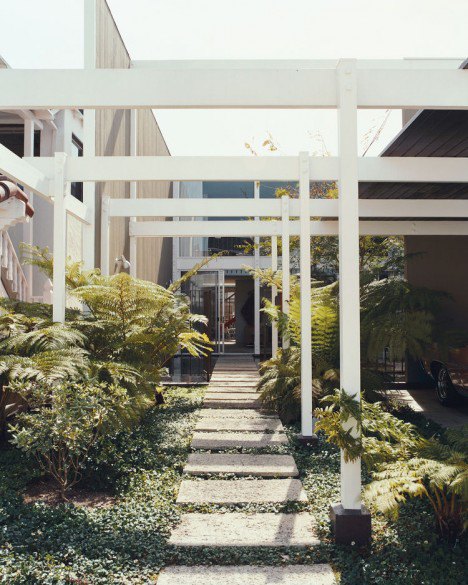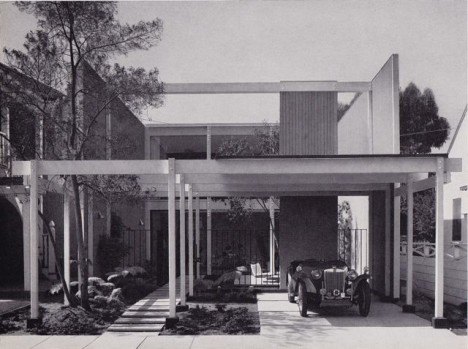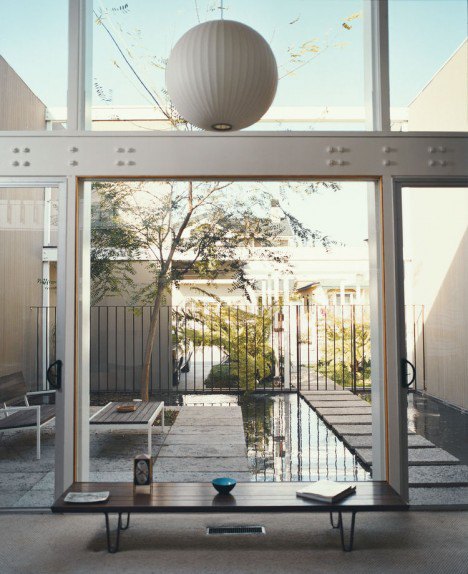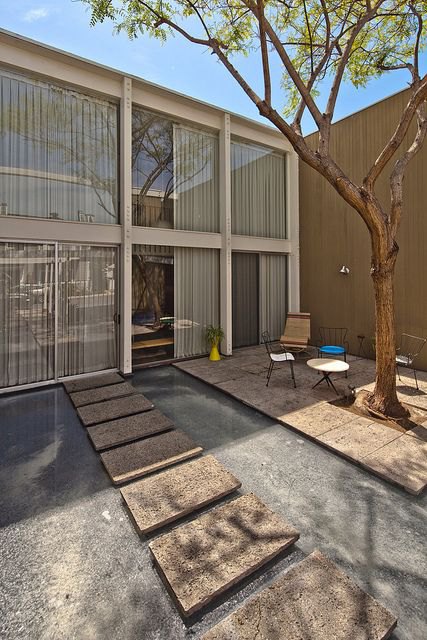 Another midcentury masterpiece that fell into ruin, Edward Killingsworth's Opdahl House has been restored to its original state with the help of the original owners. All the Opdahls originally specified when commissioning Killingsworth to complete the design was lots of glass so they could enjoy the trees on the property, including a massive oak out front. Eighteen-foot-high walls surround the property to provide privacy to the glass-walled home despite the extreme density on Naples, an island southeast of downtown Long Beach.
Source: weburbanist.com