In the recent times, industrial interior style becomes more phenomenal. We can find tons of apartments and house rooms that adopt industrial styles. This time, we have a stunning Danish wooden house redesigned with fresh industrial design. Look more about this wonderful industrial house style through our featured photos just down below.
Incredible Industrial Touches.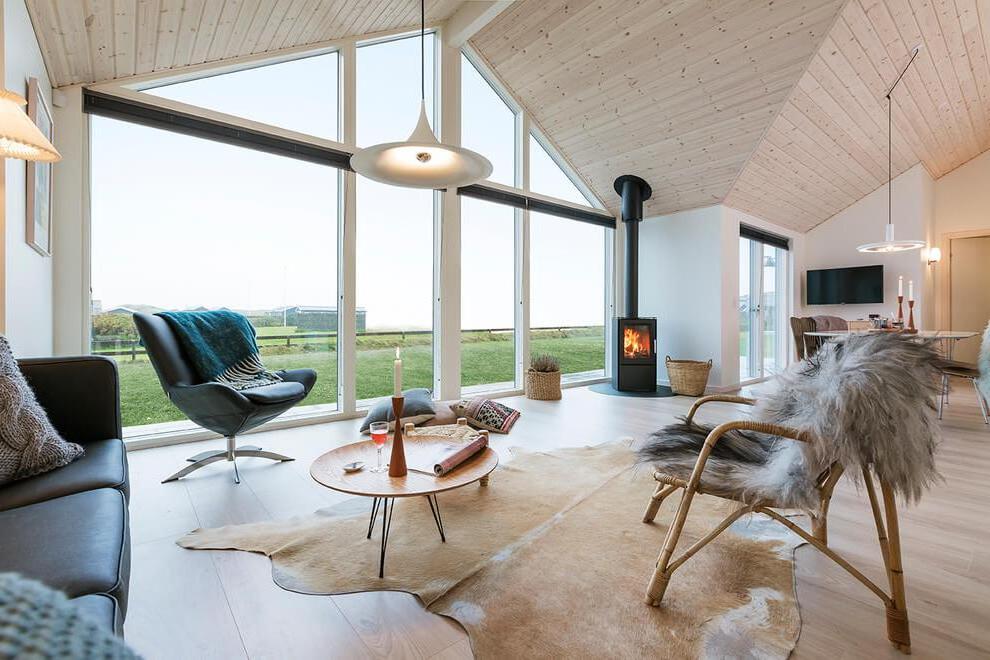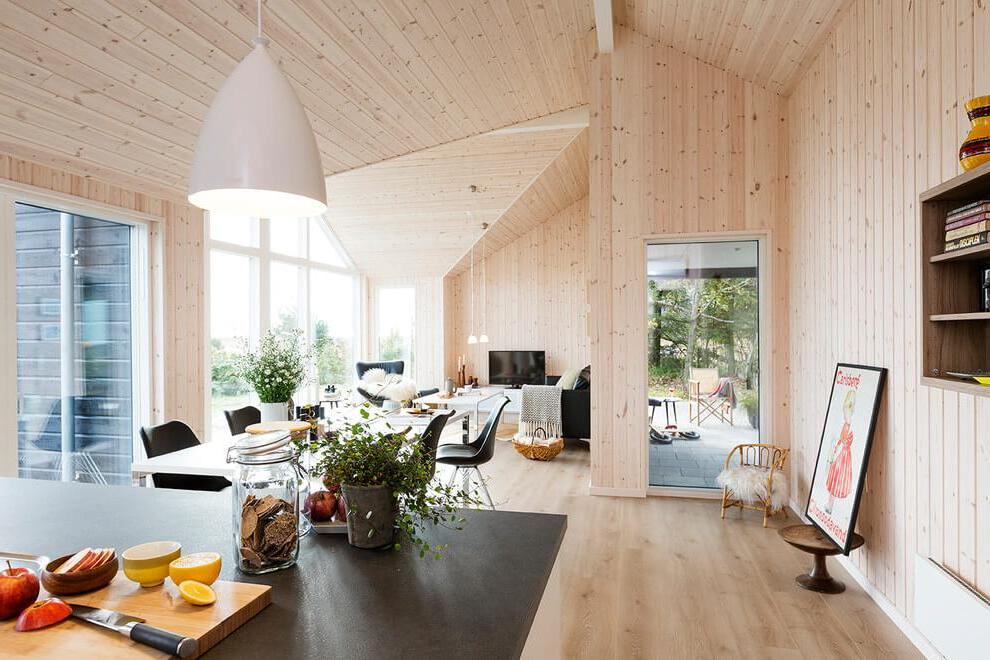 The front facade promises an elegant black exterior with wood cladding and glass combination. Talking about the ceiling style, it has conventional hip roof with metal shingles. The glass front door exposes the interior clearly. This Danish house has a small terrace in the backyard and also a small garage. From the outside, you can already see that industrial concept fits this house well.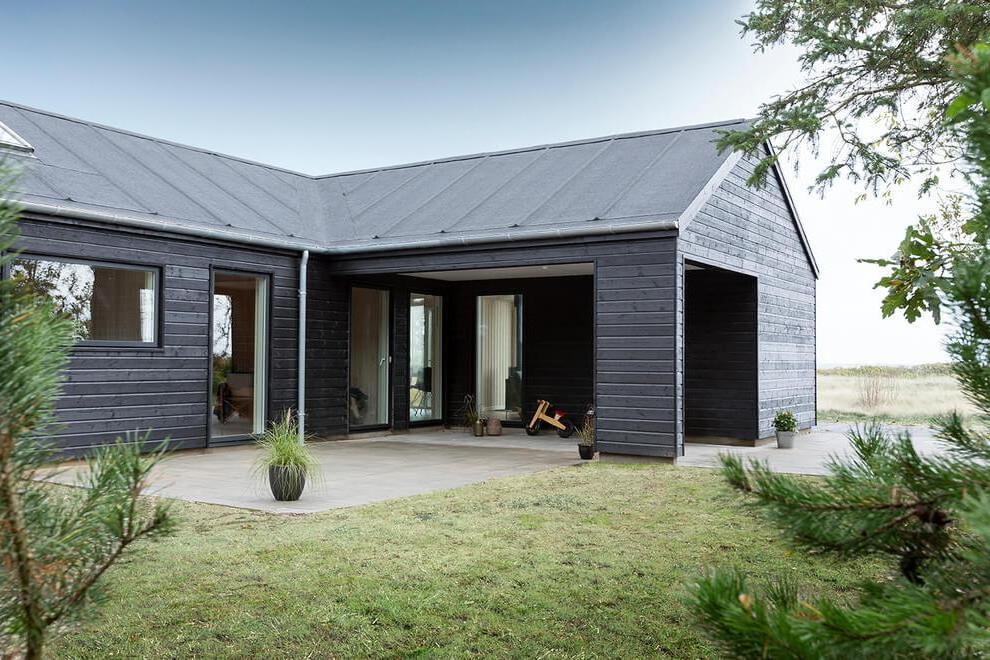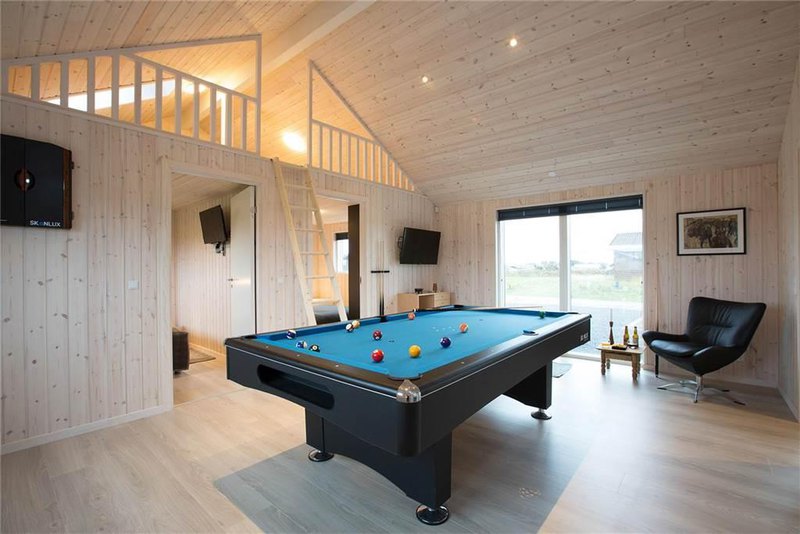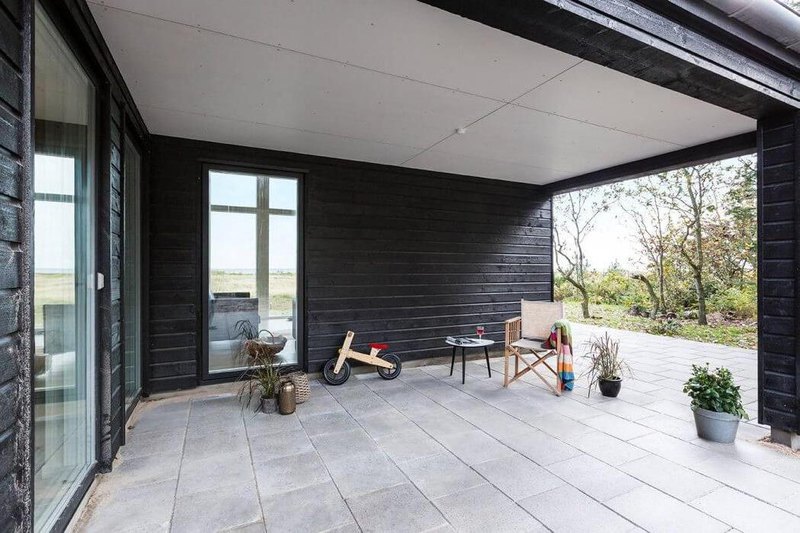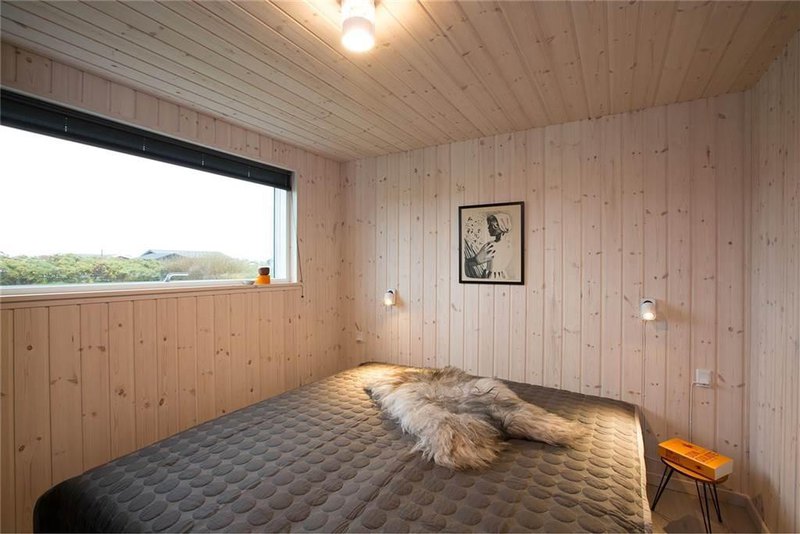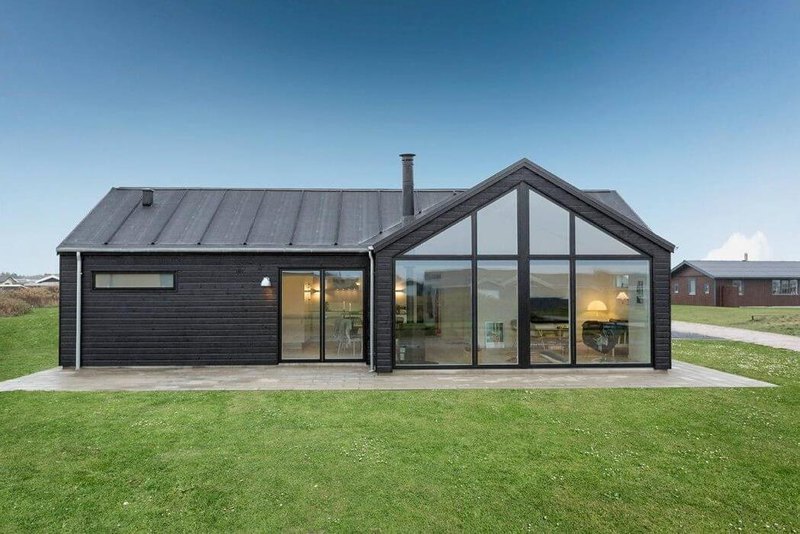 Steps in from the large glass front door, we can access the industrial living room. This room offers brilliant wood walls and artistic ceiling style. The use of cherry wood planks creates such alluring floor design. The designers wanted to keep it simple with not too many items. He carefully selected the best furniture to fill this airy living room. First, we see a unique purple recliner chair in the corner. Then, in the center, the low oval coffee table has such marvelous wood pattern on it top. Moreover, this industrial living room also includes a bamboo chair in its furniture set. Some industrial touches are also represented by the iron fireplace and metal pendant lights. An animal pelt rug also becomes an important item to add industrial beauty to this room.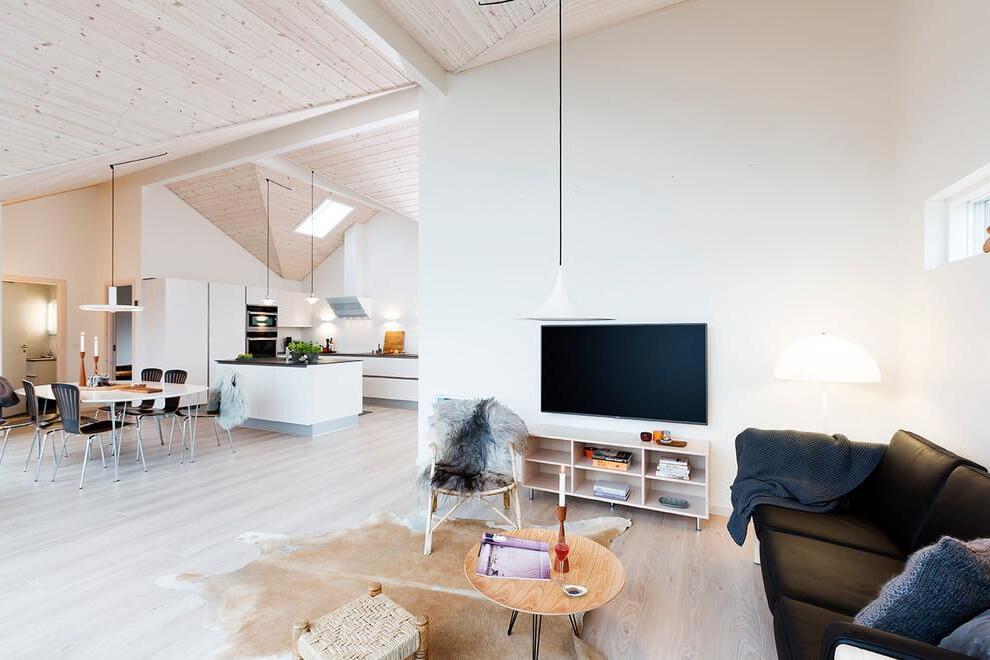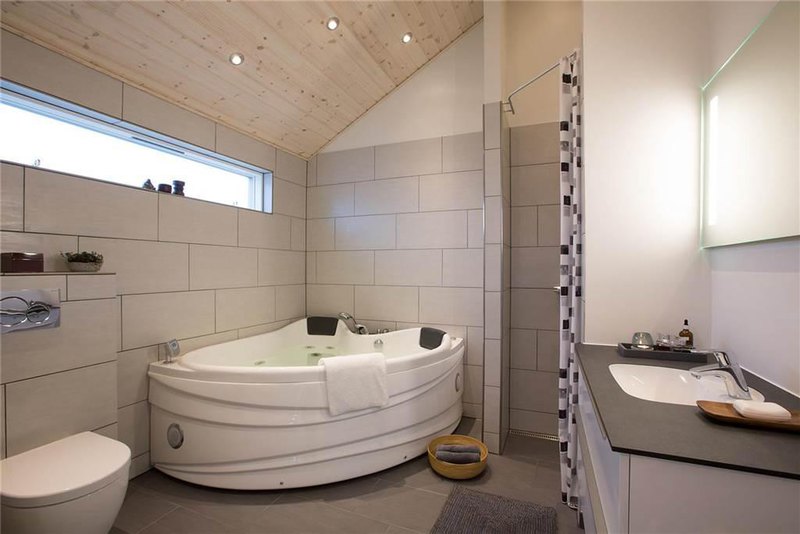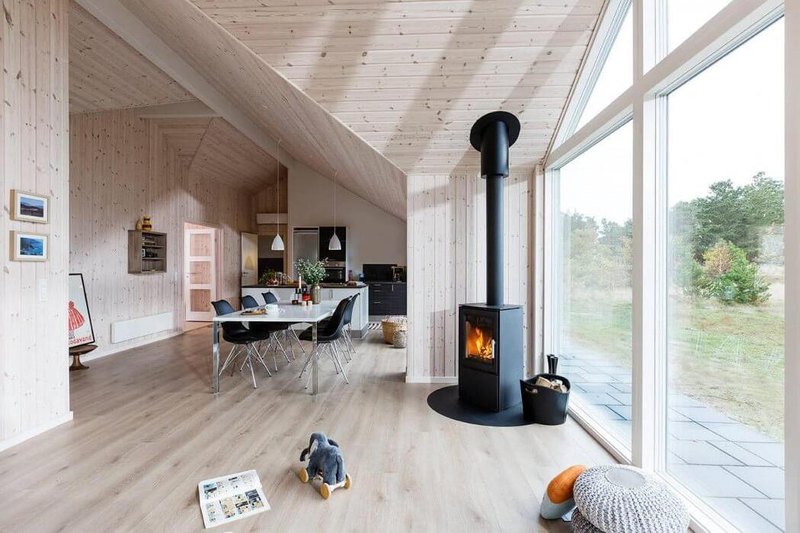 Next we see the kitchen which is also wonderful with industrial touches. As the center of attention, the black and white kitchen island looks gorgeous. It features white fiberboard base and an industrial black honed granite countertop. The ceiling windows featured in this kitchen help bring fresh air. In addition, the white storage cabinets are arranged very nicely on the wall. Further, the kitchen also introduces an industrial dining set that consists of a metal dining table with a glossy white top and some black metal chairs.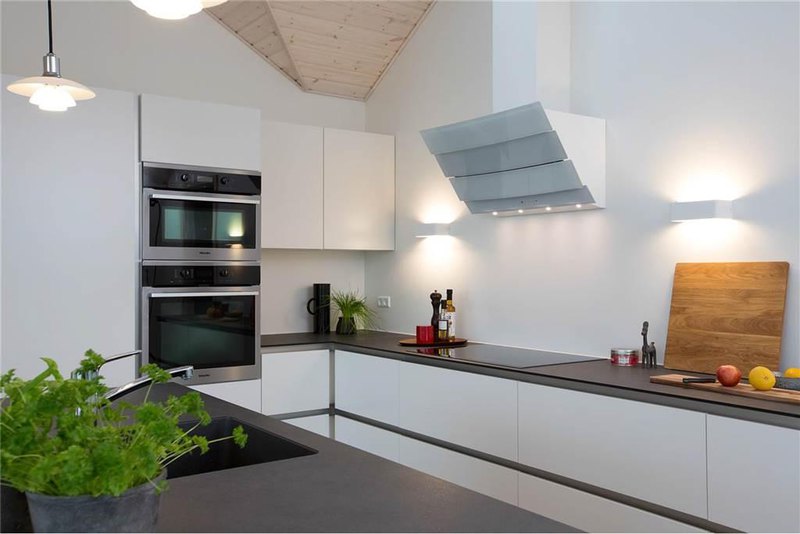 You have to see the bathroom design as well. This Danish wooden house serves a very simple bathroom that looks practical and comfortable. It uses large white tiles on its walls. Also, the frosted glass windows are impressive. In the corner, this bathroom has a small shower room with industrial glass doors. In conclusion, this Danish wooden house is a splendid example of industrial style house. Very impressive!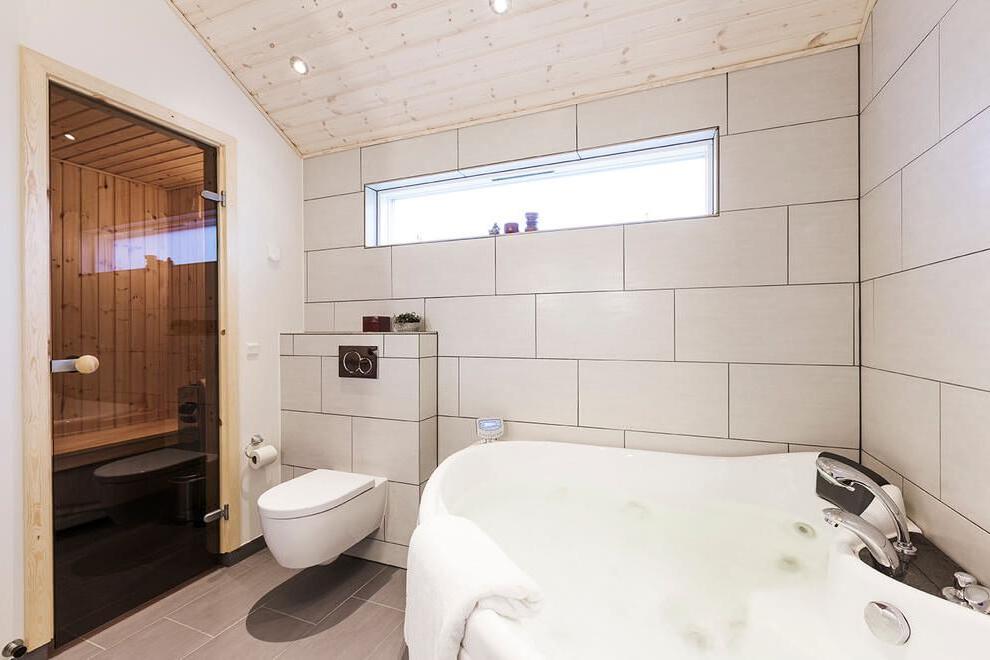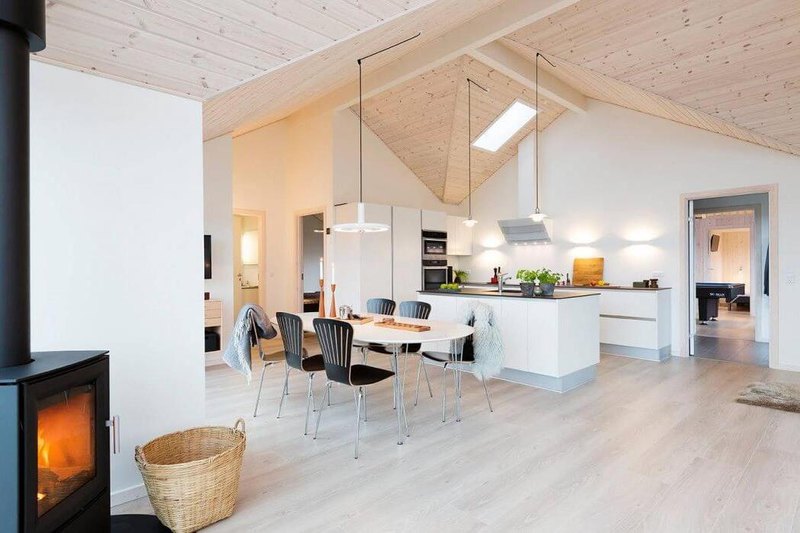 This article partly contains matherials from drawhome.com