Talking about bathroom design ideas we must not forget that all of the things putted in this room should be waterproof. So there wouldn't be any paper handmade stuff or something like that. Textile as a decoration idea for bathroom would not work either, because of the humidity that will turn it into a breeding ground for mold fungi. But still there are a lot of bathroom design ideas and even handmade. You can find them below.
Soap in Bathroom Design Ideas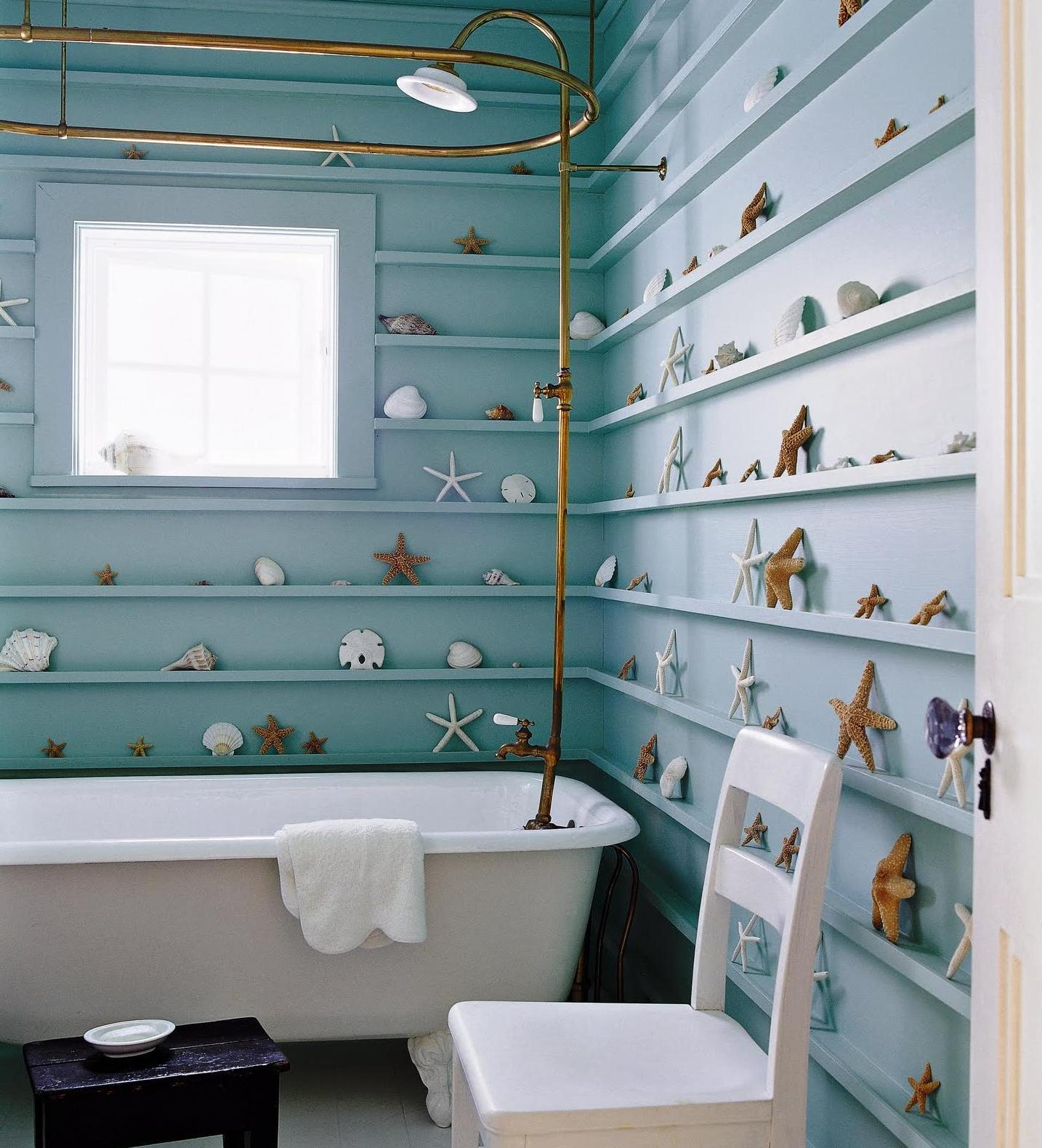 There are a lot of special shops where you can find creative soap. So you could use it as a decorating idea. Size, shape and color of your choice, depends only on your taste and the main design of the bathroom. You can find even a soap shaped in human-size chocolate bear with a wonderful chocolate smell and color. Of course some of your little gests or your own little children can confuse it with real chocolate and bite some, so you must be careful with your soap choice.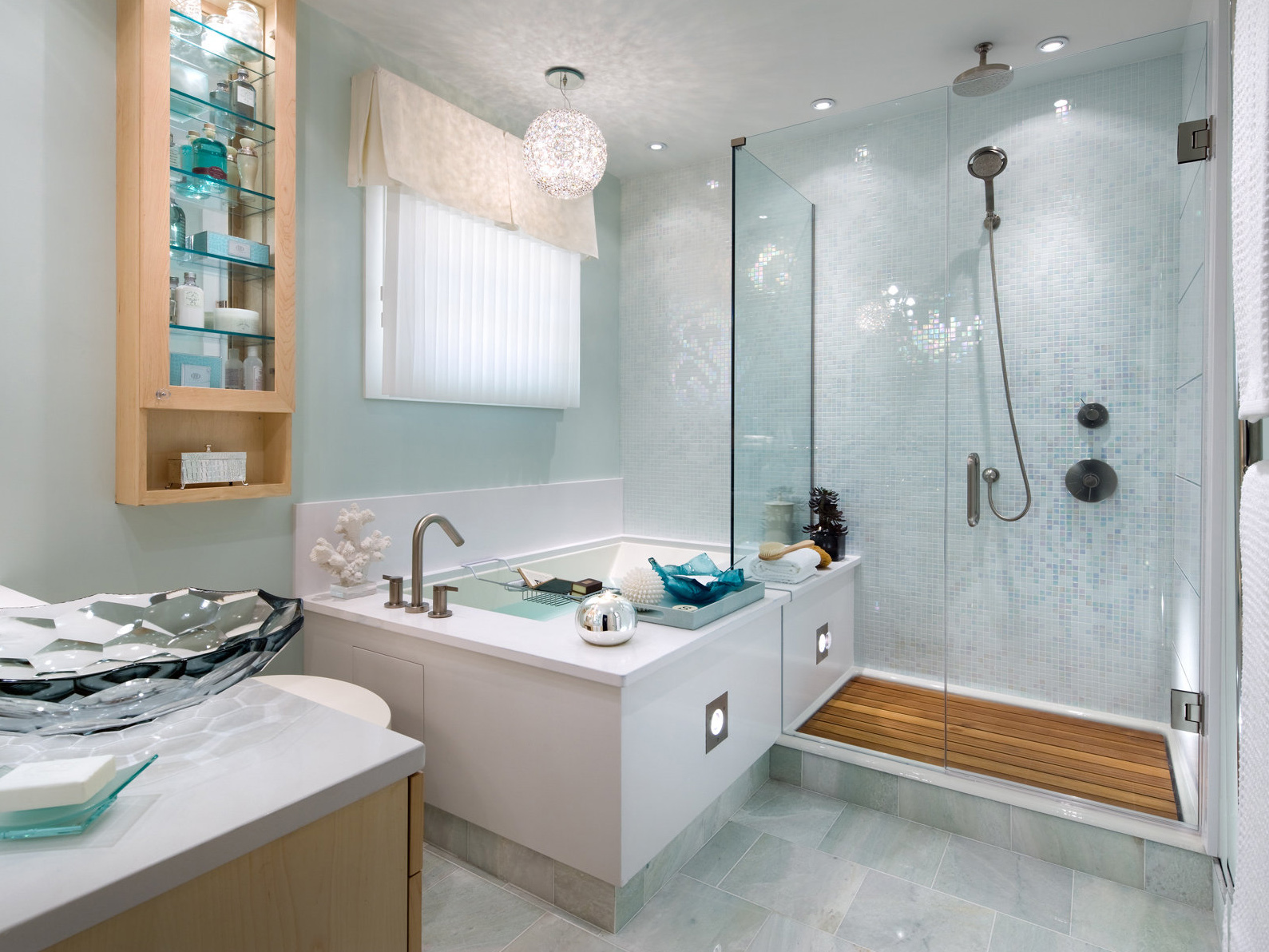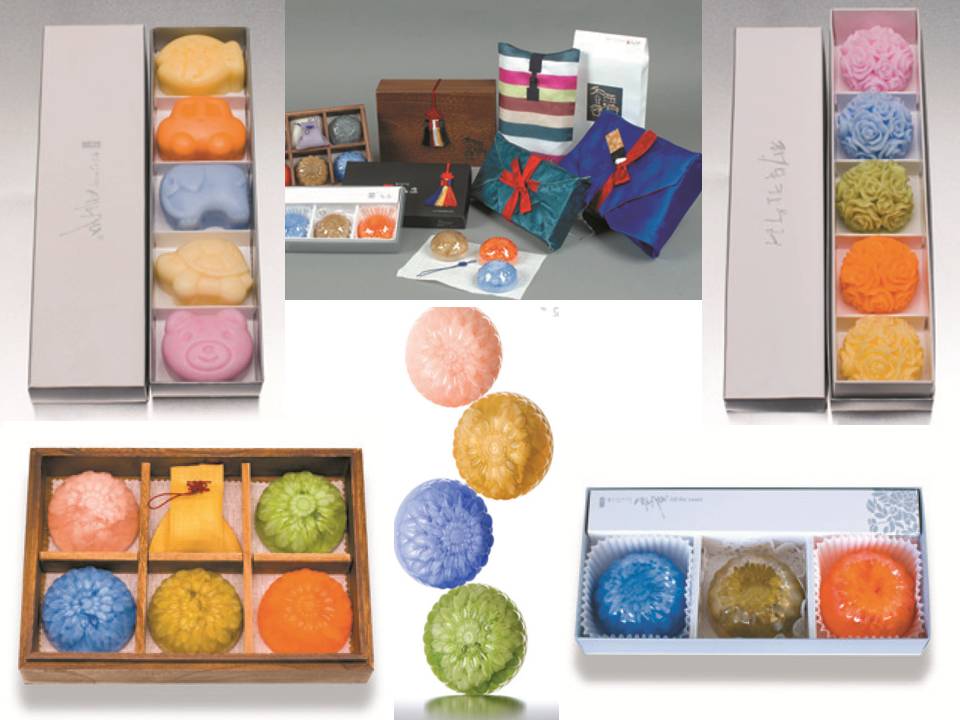 But you can make your own soap and it is not so hard. To do that you must look for a soap recipe in Internet, choose one you like and do it. Only when your soap will be still liquid but already prepared for the formation, you can use your baking forms to make some interesting shaped soap. You can even give it to your friend as a present. Those soap, made for example, in a shell-shape can be used, or just lay it on shelve or somewhere else in a bathroom and make it look beautiful.
Bathroom Design Ideas – Stones
Stones are good for bathroom designs. First of all they are waterproof, so they wouldn't be destroyed by the humidity. Secondly, they don't have any smell, even when they are wet. If you found some beautiful stones on the beach or somewhere in mountains, you simply lay them on the place where they can be seen. Or you can buy some of those wonderful plastic stones and make a picture out of them. Just take a ceramic tiling put some masonry mortar and press the stones in it in a fish shape, for example. You can make a frame for your little picture in a same way.
Recycling as Bathroom Design Idea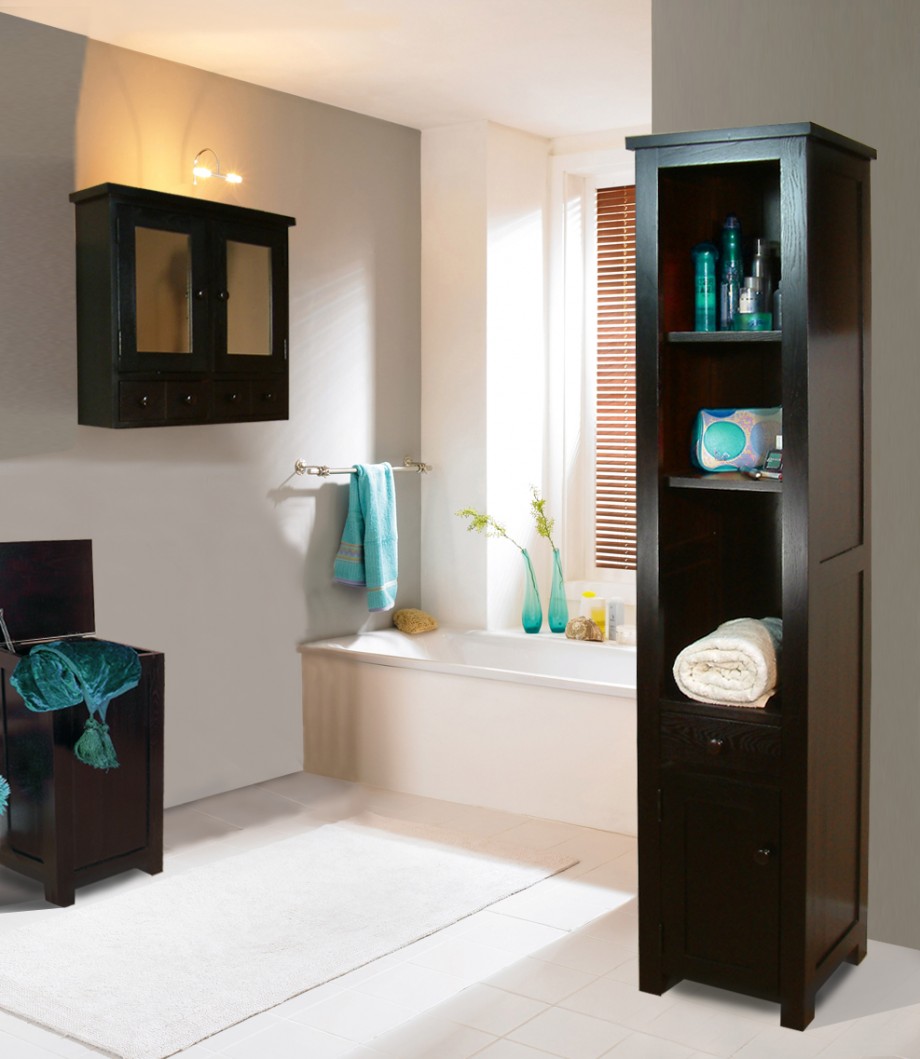 Here is the most wonderful idea for bathroom designs: recycling. You can give a second life to your empty toothpaste or moisturizing cream tube. Only this tube must be made out of metal, not plastic.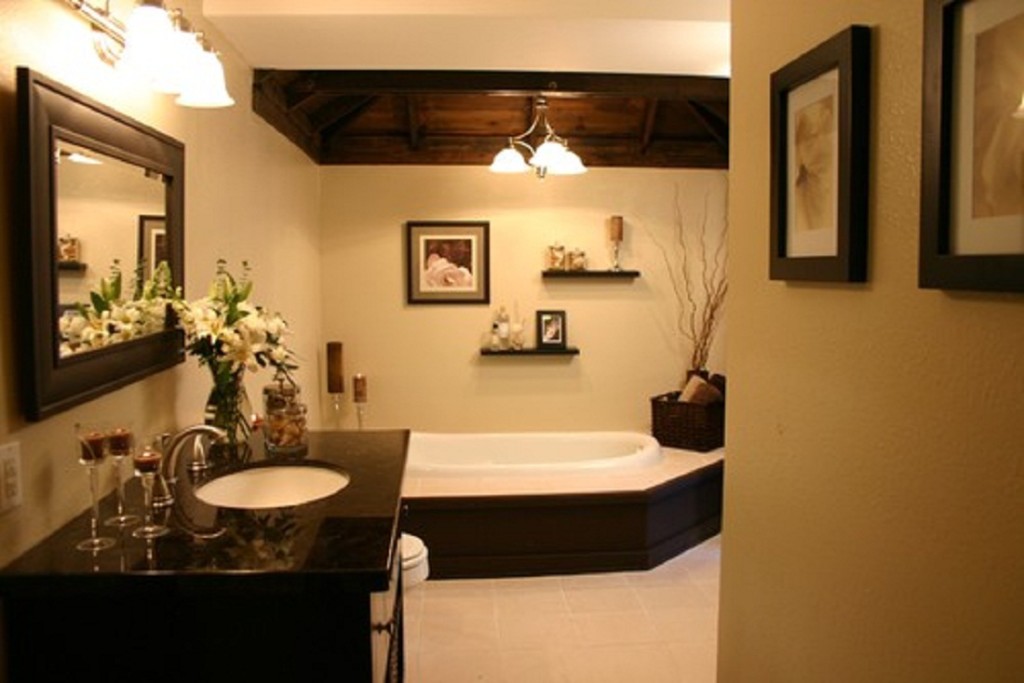 Use a minting technique. Firstly cut out the top and the bottom of the tube. Then cut it along. Clean and dry it properly and straighten it. Now you can work with it. All of the work you'll make on the colorful side, your image will be on the other (metal) side in the end. Take a pen that doesn't write already. It will be your only instrument, so your kids will be happy to join you. Take a little picture you like, better simple shaped, and copy it on the tube. For copying you can use a pen or a pencil. You can just push the image through the paper with your not-writing pen and live its shape on the metal. Then turn the pen up-side-down and press it inside the contours you've made. Press out the whole image. On the metal side of your tube you'll see three-dimensional image. Now you can hang it in the bathroom. But beware of the corrosion.
Also you can make a picture out of old tiles. You'll need different color tiles. Just break it and make a image out of its pieces. Make it the same way as the picture with stones.
You can think of your own bathroom designs and the other little things that will make you sing in the shower because of the beauty you see. Go on, don't be afraid of mistakes! Everything is in your hands!