Sunday's a good day for eye candy, don't you think? Assuming you already read the title of this post, no we're not about to post 18 photos of Ryan Gosling looking awesome. We are, however, here to serve up a whole bunch of outrageously colorful buildings from all over the world.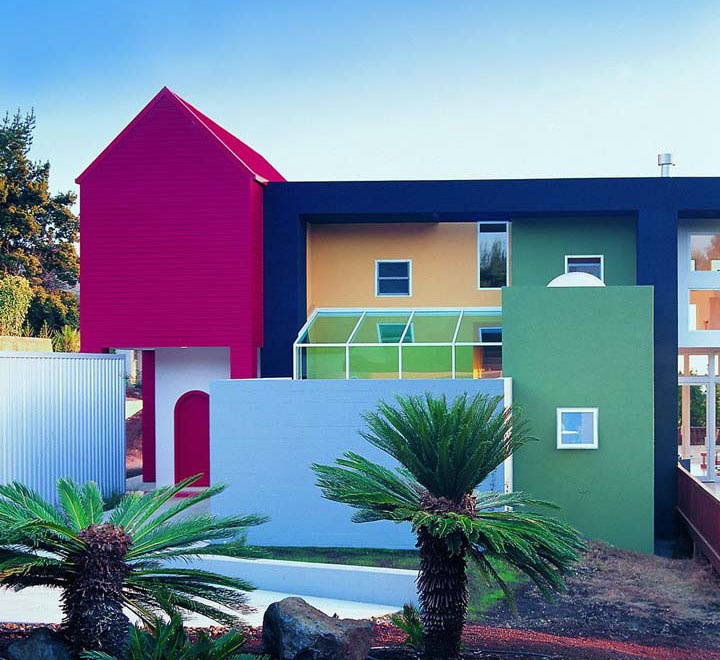 1. Ettore Sottsass Memphis Design: Our favorite part about this color blocked design is the way the greenhouse creates yet another hue.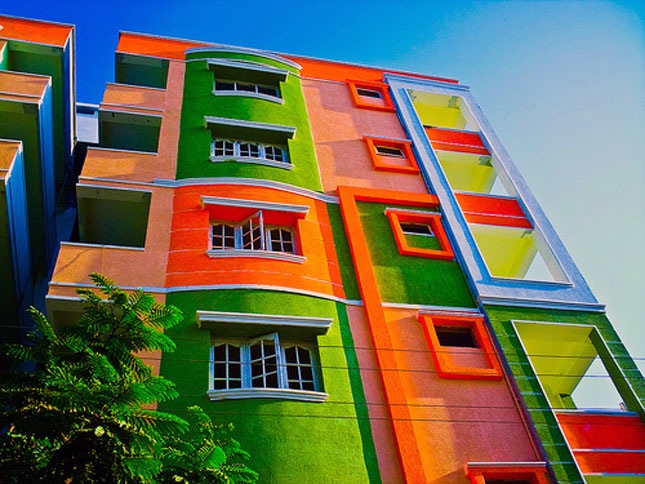 2. Neon Blocks: We can't get over the neon-ness of this! We definitely wonder what the wall colors inside look like as well.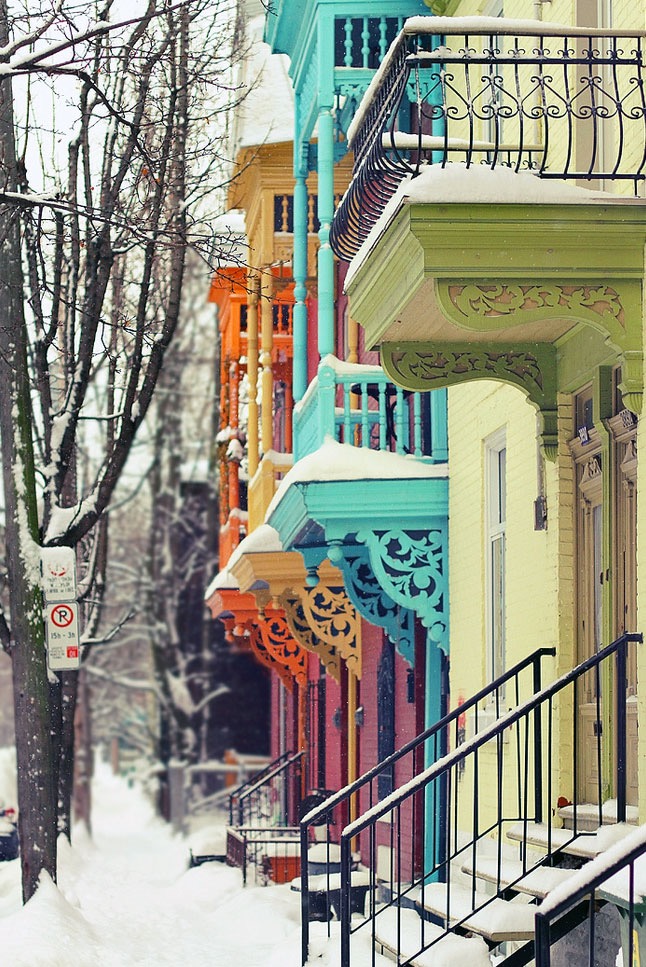 3. Snow-Covered in Montreal: Such a cheerful pop of color on a snow-covered street in Montreal, these buildings are definitely reminiscent of San Francisco Victorians.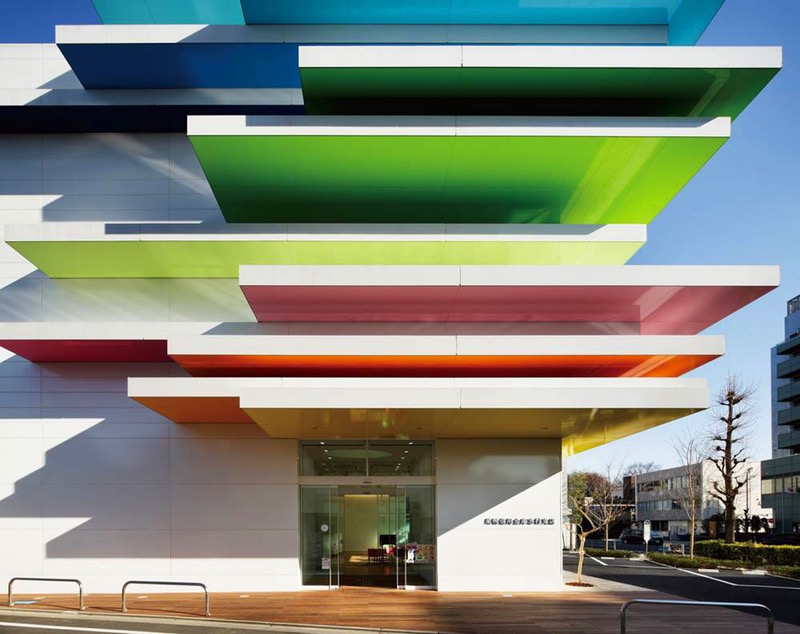 4. Sugamo Shinkin Bank: How cool would it be if your bank looked like this?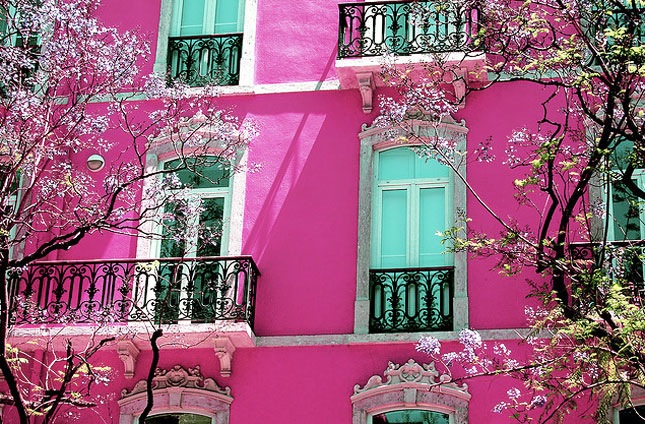 5. Hot Pink House: This looks like the perfect home for Cher Horowitz or Elle Woods, don't you think?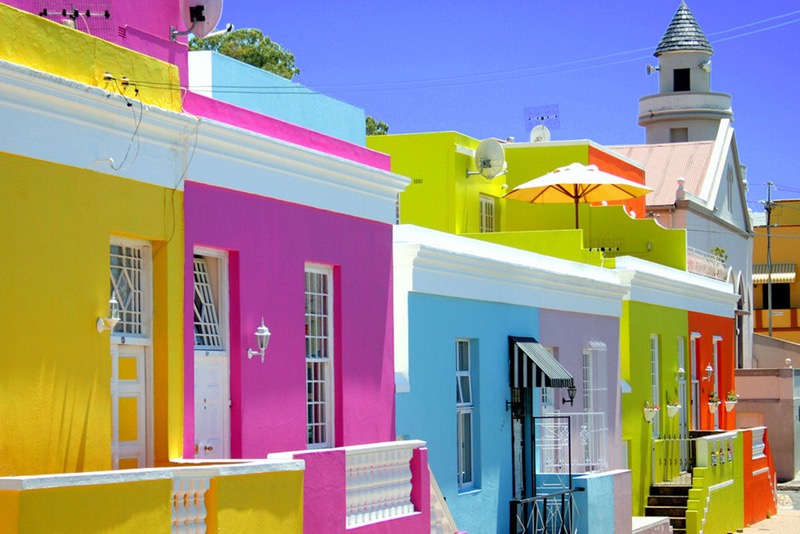 6. Bo-Kaap Cultural Market: An iconic market in Capetown, Bo-Kaap boasts some of the most colorful facades we've ever seen.
7. Color Blocked Balconies: Get your balconies involved! Just imagine a modern-day Romeo and Juliet with these dayglo balconies setting the scene.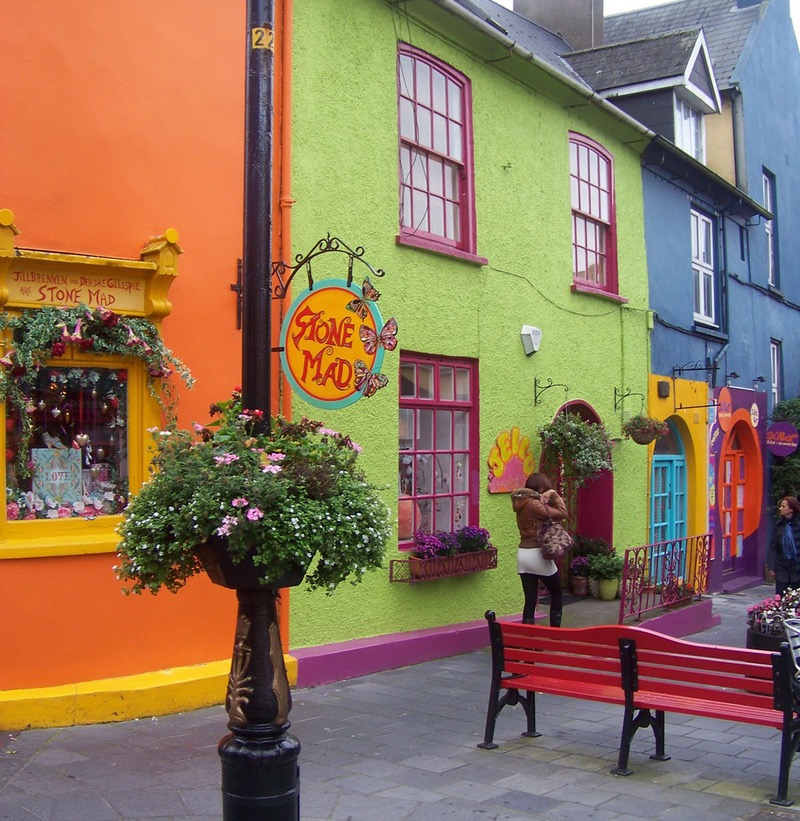 8. Kinsale, Ireland: This quaint little corner in Ireland looks so sweet, it almost looks illustrated.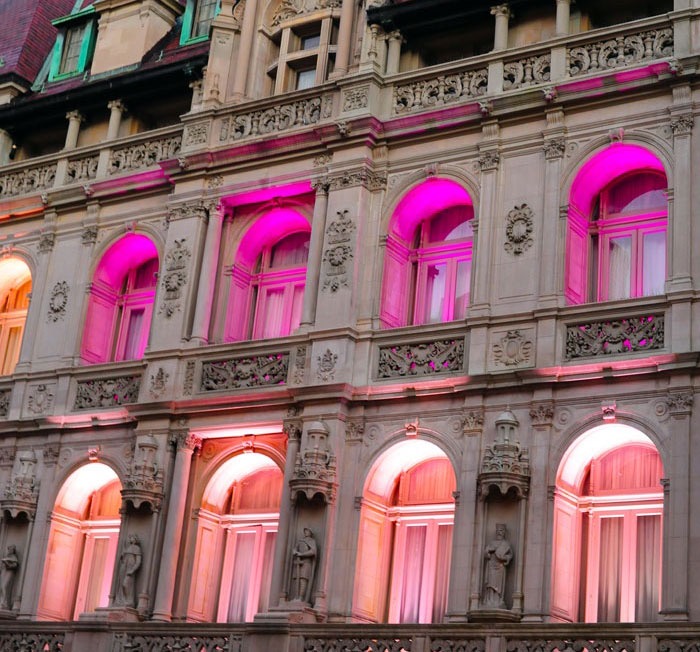 9. Color-Blocked Illumination: Oooh, color block by way of lighting? We're in!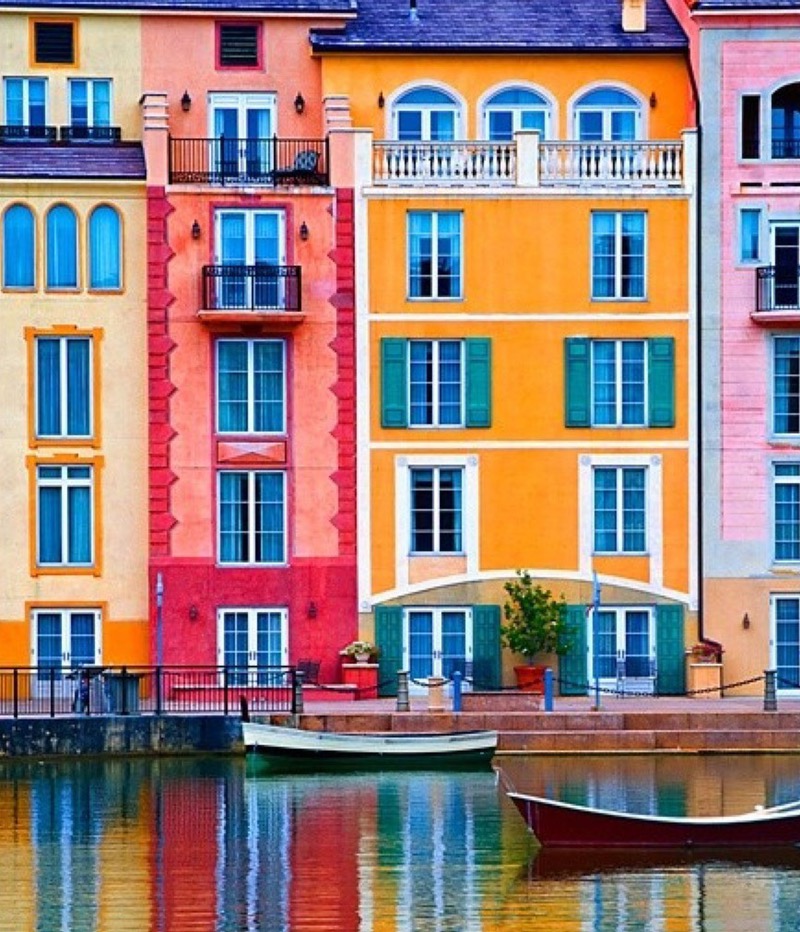 10. Portofino, Italy: The houses in Portofino are known for gorgeous coloring, especially as reflected on the water.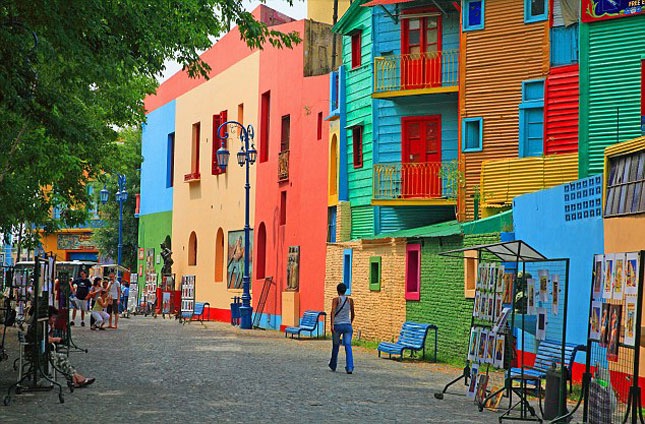 11. La Boca: Doesn't this look kind of like one of the "worlds" in Disney World? Perhaps, color-blocked world?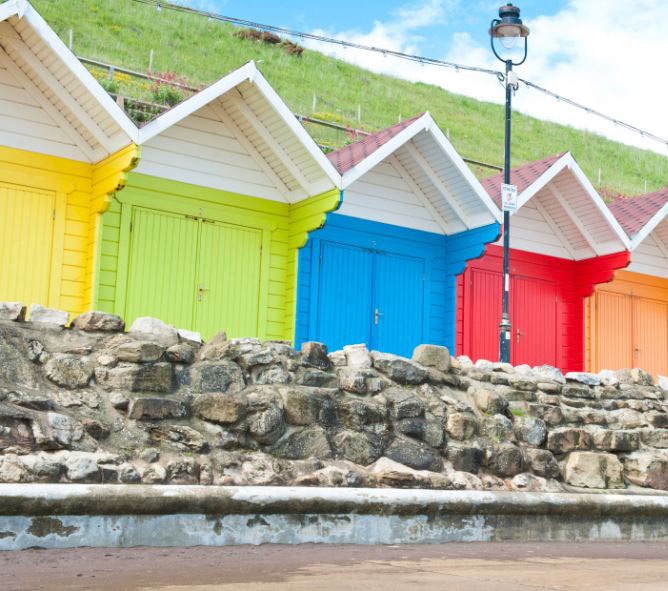 12. South Bay, Scarborough Beach: These beachside sheds, likely for storage and/or crew, add a rainbow touch to a lovely shoreline.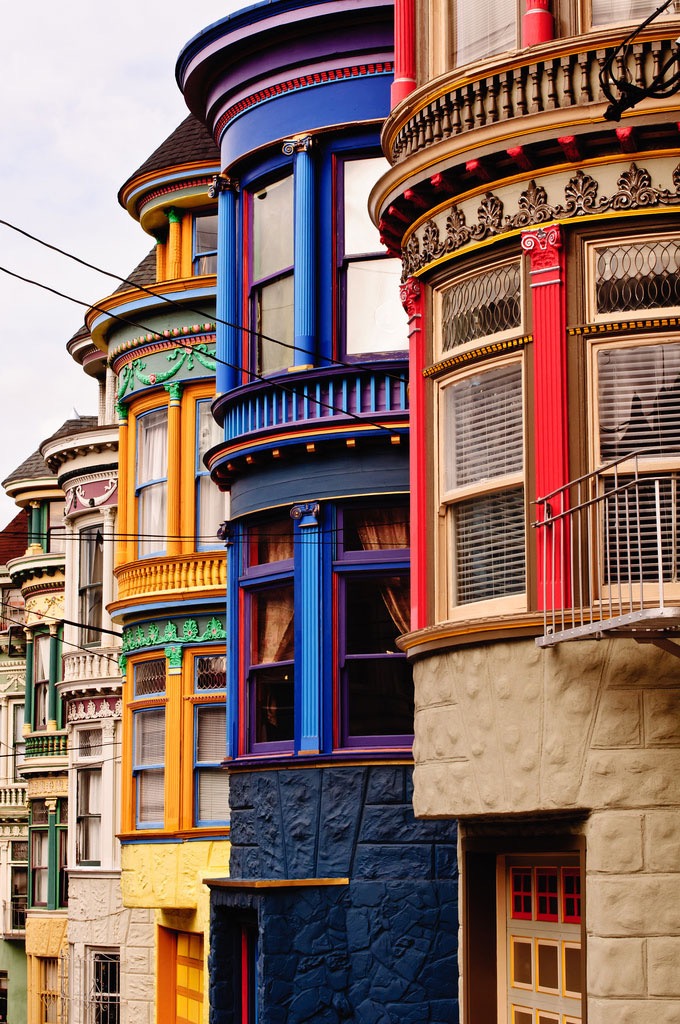 13. Haight Street: Home sweet home! We're constantly gawking at crazy colors on the homes in San Francisco.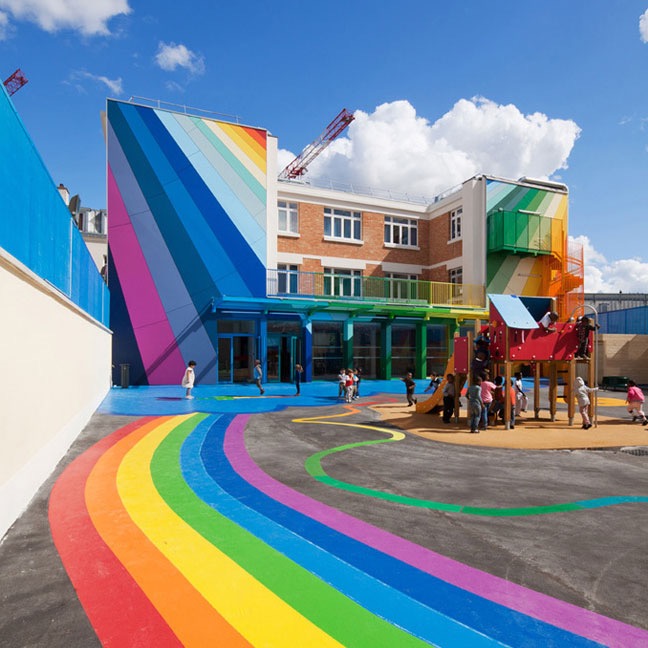 14. Ecole Maternelle Pajol: A four-classroom kindergarten in Paris, this would definitely inspire creative thinking at a young age.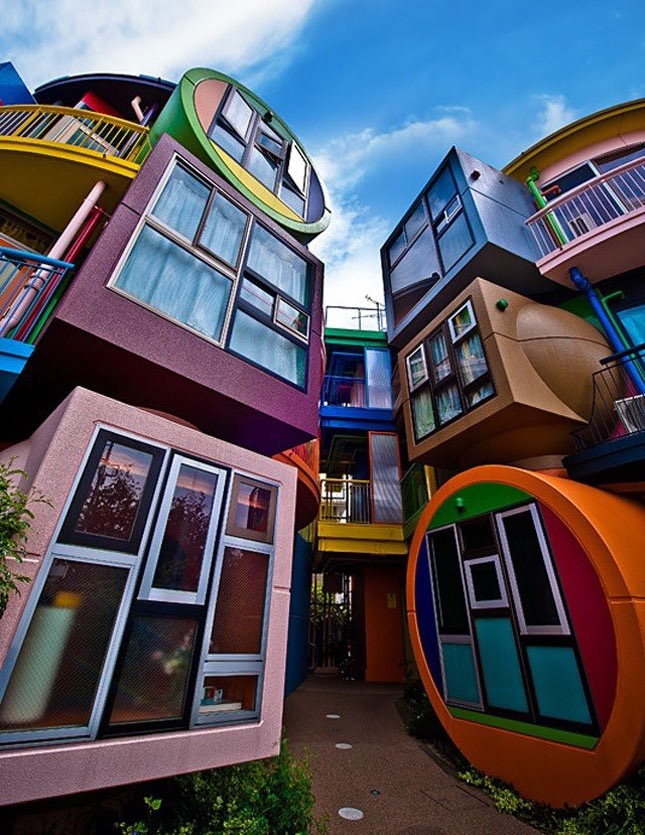 15. The Reversible Destiny Lofts: As far as we can tell, each of these lofts was designed specifically for its inhabitants, from strange circular floors and ceilings to balconies that make us think of a fun house.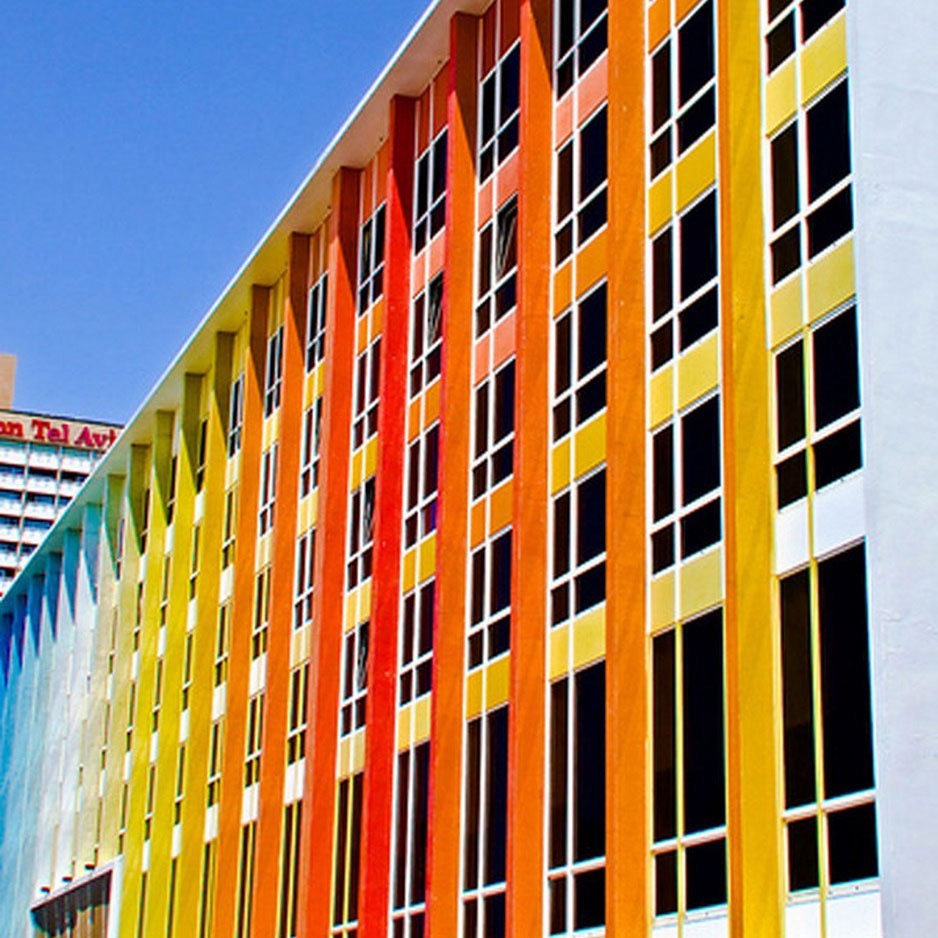 16. Dan Hotel in Tel Aviv: A little bit ombre, a little bit rainbow, totally color blocked and totally awesome, this has got us planning a trip to Tel Aviv.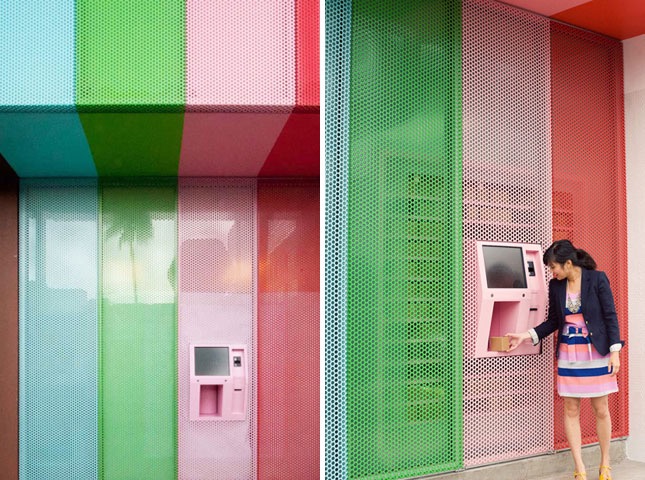 17. Sprinkles Cupcake ATM: As if the existence of a Cupcake ATM wasn't amazing enough, Sprinkles adds a whole bunch of color to the neighborhood with their striped facade.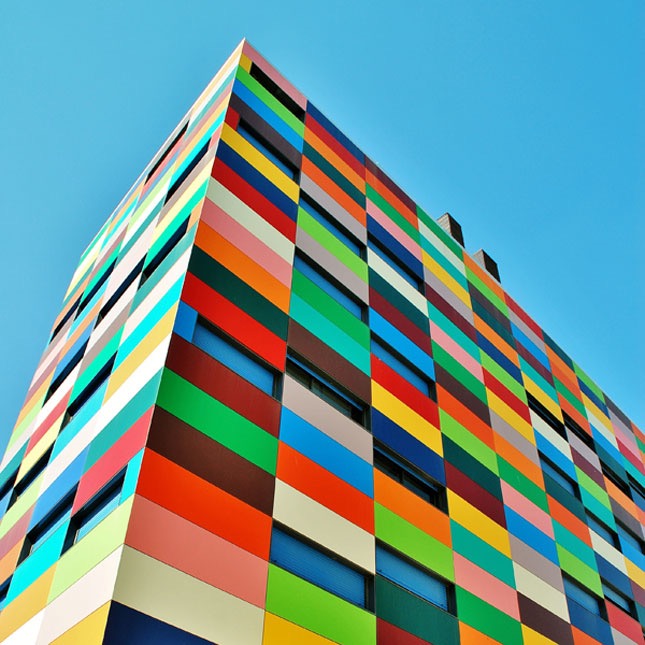 18. Spanish Color Blocking: Lastly, doesn't this look like it was made out of giant Legos?