You always dreamed about to wake up, jump into crystal clean, turquoise blue, see and go to the terrace and lie down in a beach chair and a sun bath with a fresh coffee and a book. Not many of us are lucky enough to afford a house by the sea, but we've all imagined what it would look like and it seems, that Create Think Design Studio read our thoughts – their latest project, the A'tolan House is the perfect seafront home from our point of view.
Seafront house plans, whether simple or grand, should aim to maximize the gorgeous location and the A'tolan House does exactly this. Located in Taiwan, the coastal home designed by Create Think Design Studio was built using the traditional native architectural technique of A'tolan – a word meaning "a place with many rocks" that may also be interpreted as "piling of rocks", "building wall with rocks", or "a house made out of rocks."
Incorporating rocks was excavated from the site, to build layering walls, to create multiple levels, similar to rice patty terraces, the architecture studio managed to construct a minimal footprint structure in perfect symbiosis with the surrounding nature.
Highlighting its beautiful location adjacent to the Pacific Ocean, the home's design and physical layout were asymmetrically angled to give optimal views of the surroundings from every corner of the home.
Besides the rock cladding, the exterior of the house is distinguished by a steel frame,  that gives the structure a slight industrial feel, one that oddly blends in with the natural focus of the house and its materials. Among its top features the A'tolan House includes a living roof with a various herbs that converts into a stone stairway that leads to the open foyer.
On the interior the architects kept the idea of a least invasive design, focusing on the basic needs of the residents like a shelter, a hygiene, and food preparation. Hence, the interior consists only of cooking areas and sleeping quarters. The spaces are defined by an accordion glass doors, allowing light and air to flow freely throughout.
The house also features a skylight covered shower, an outdoor bathtub just outside the sleeping areas, a multi-purpose area in front of the structure that can be a yoga platform or a star-gazing theater and a gorgeous infinity pool.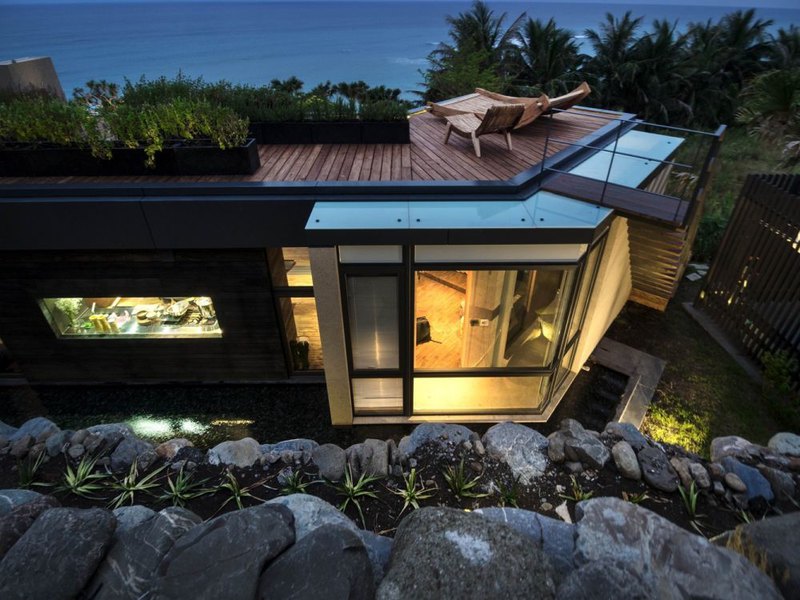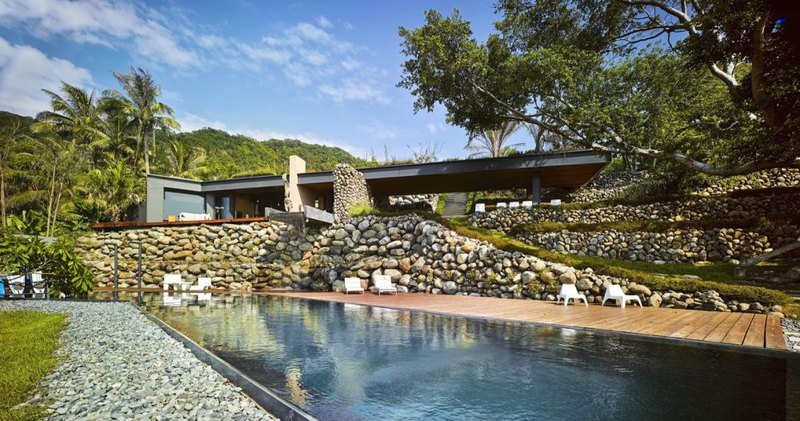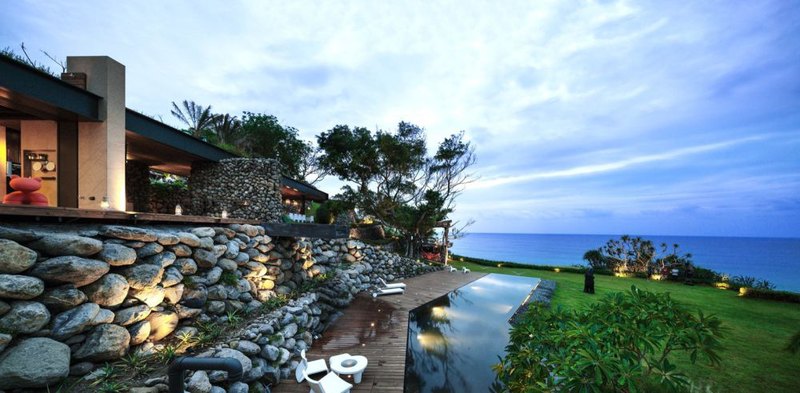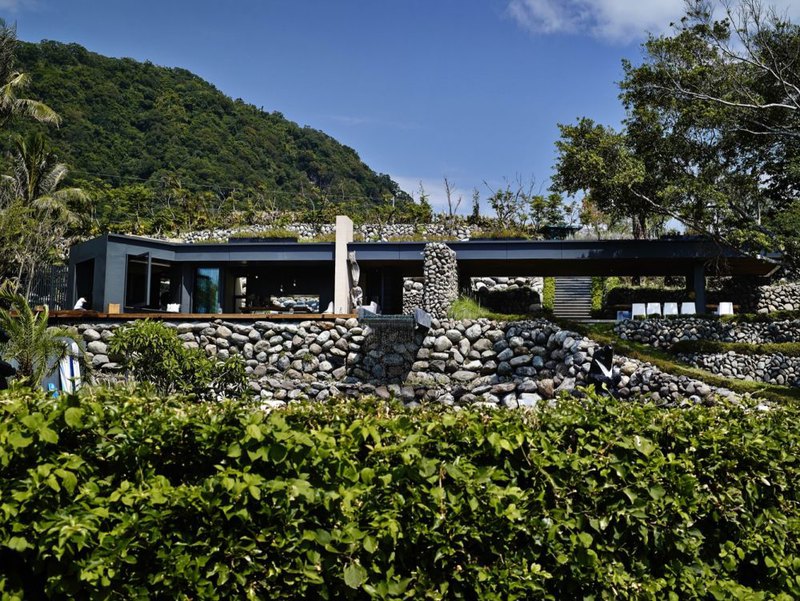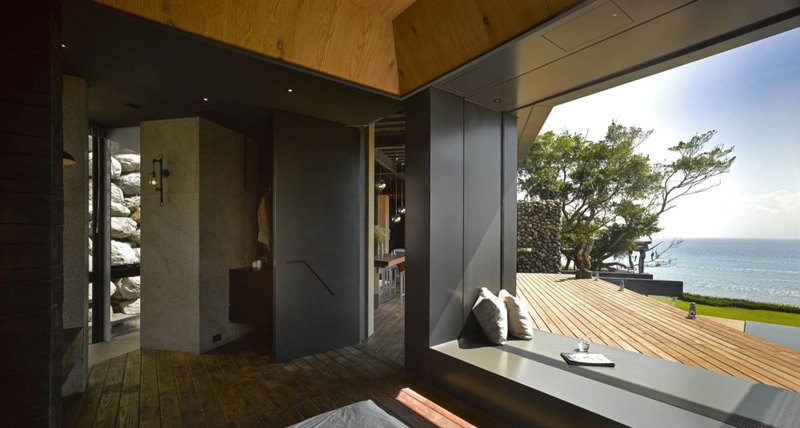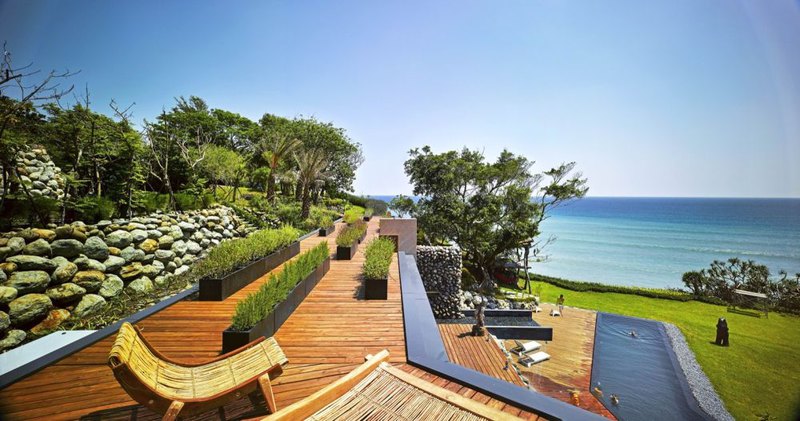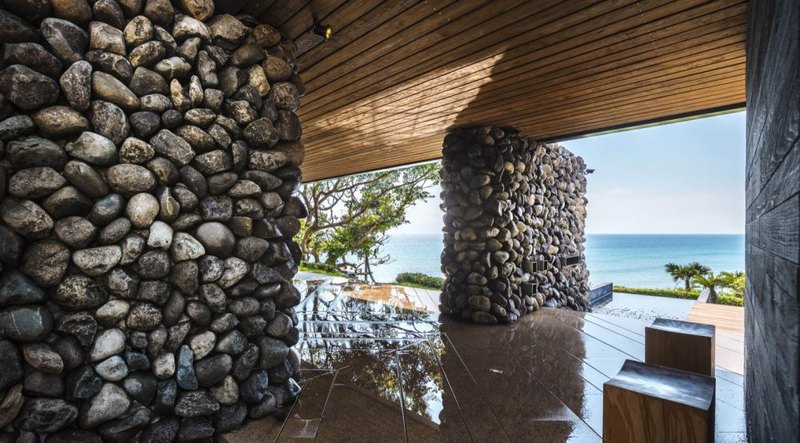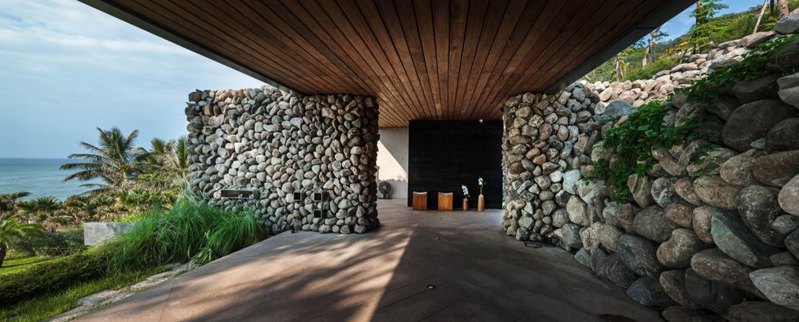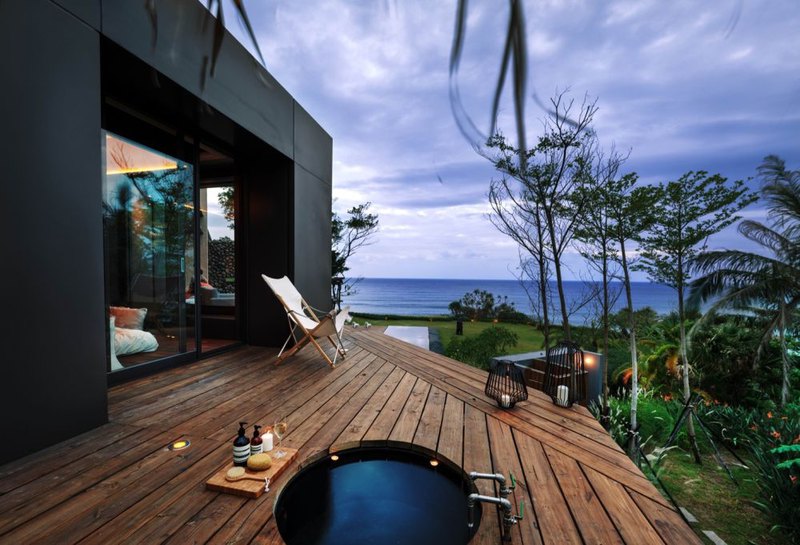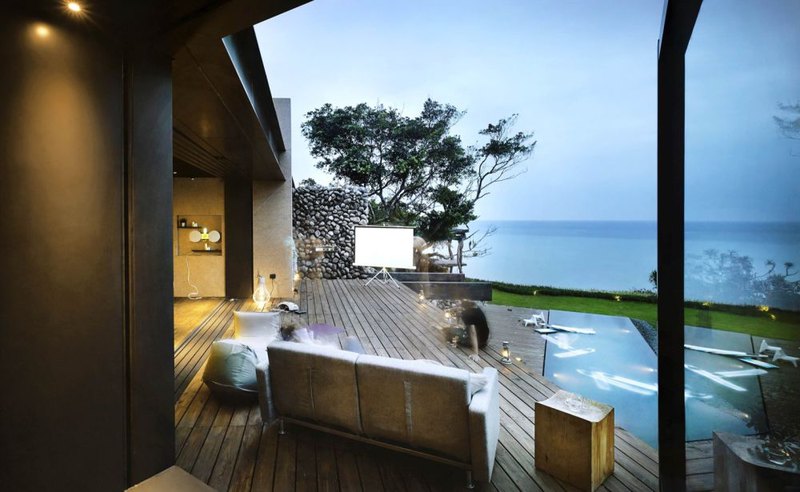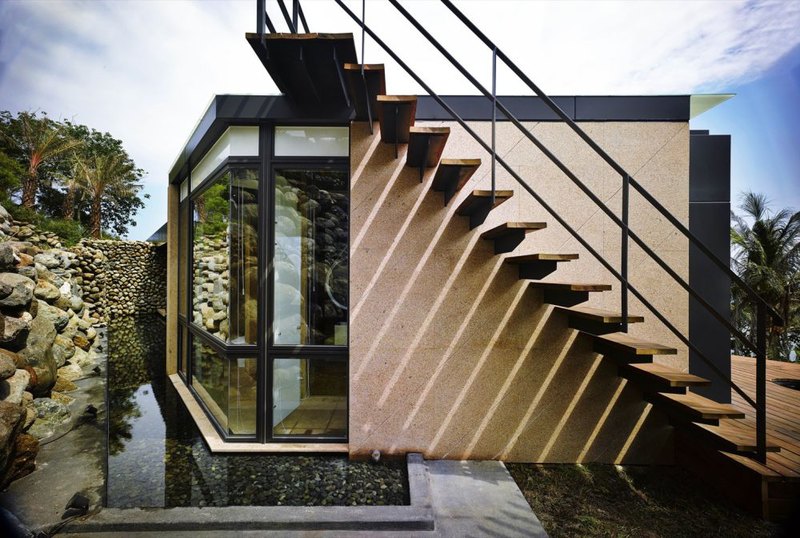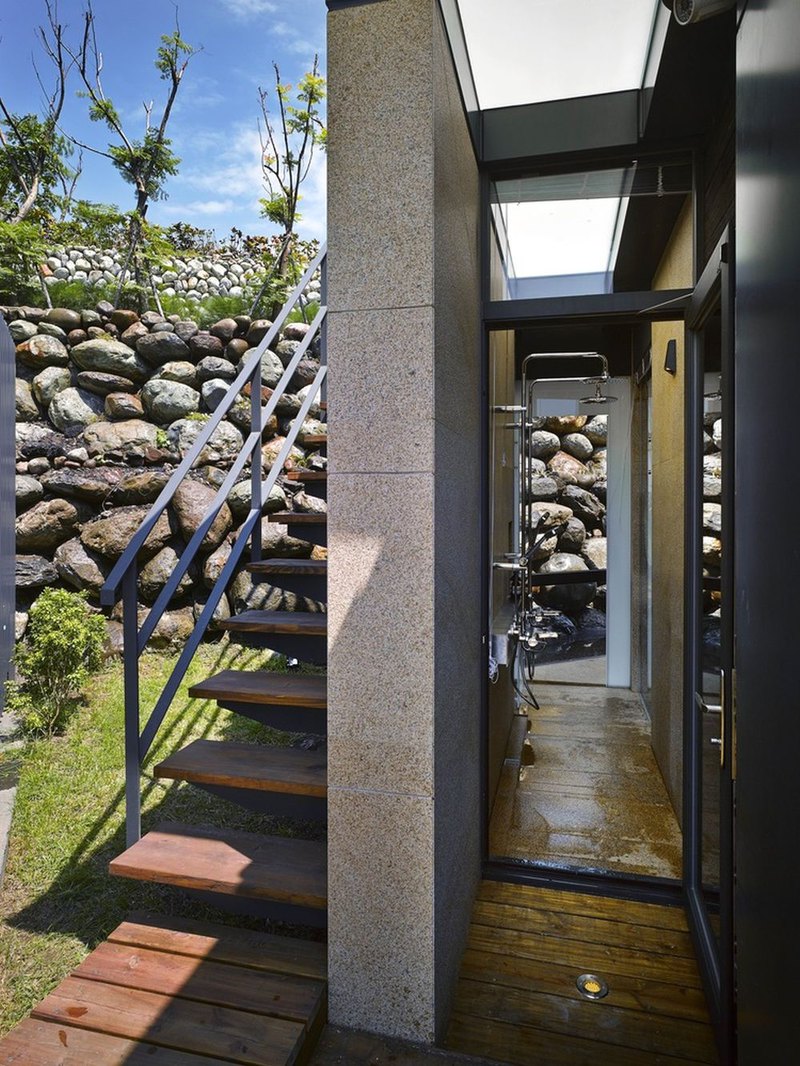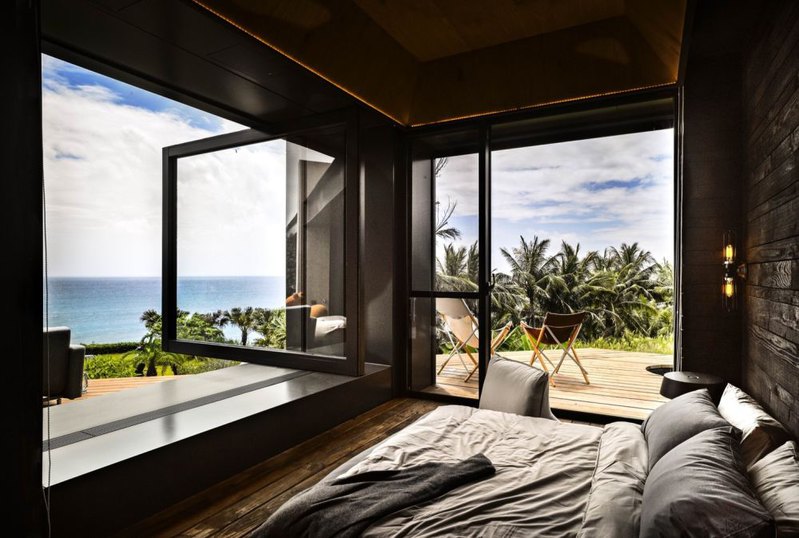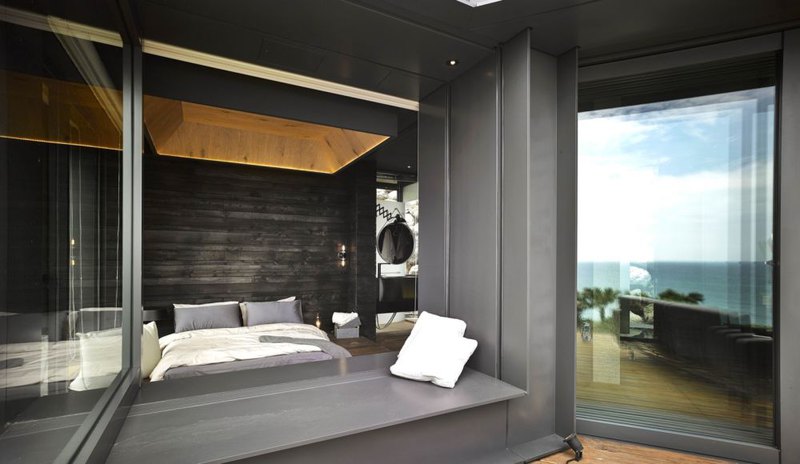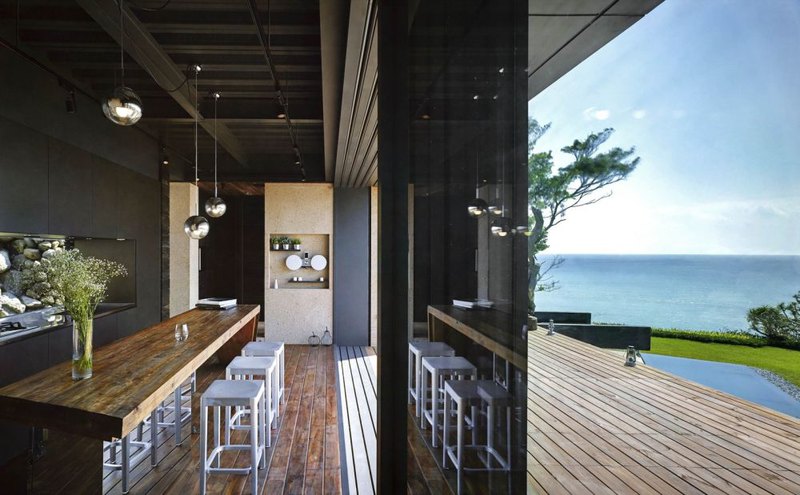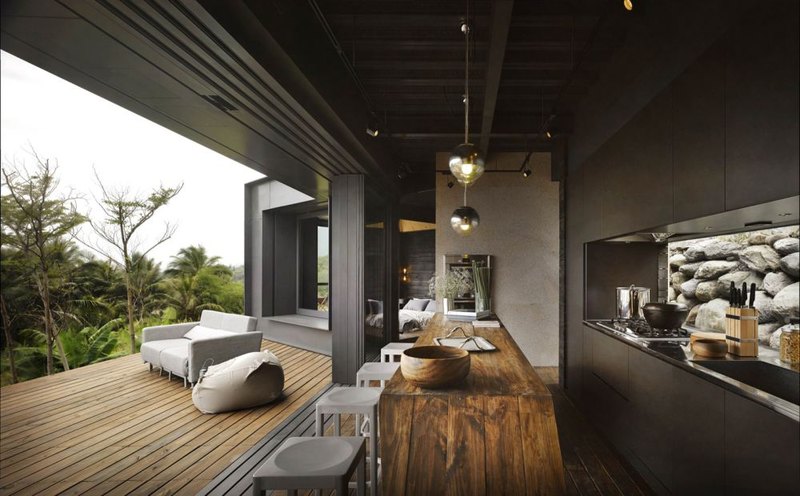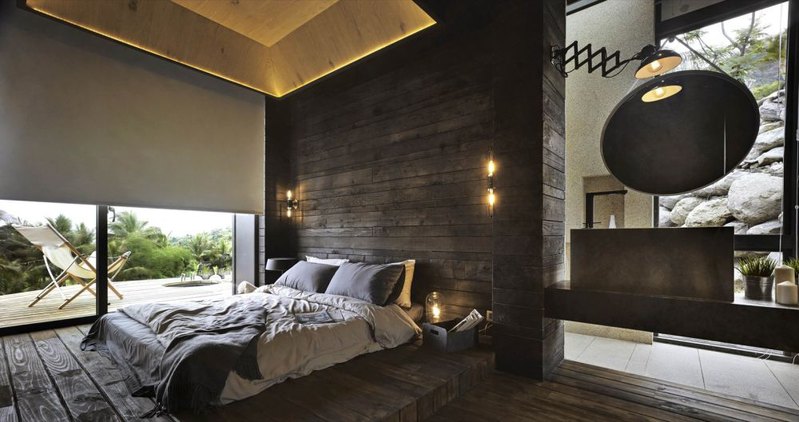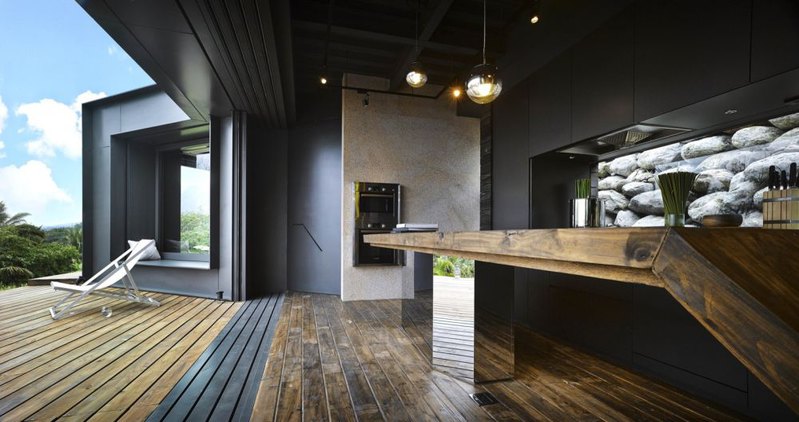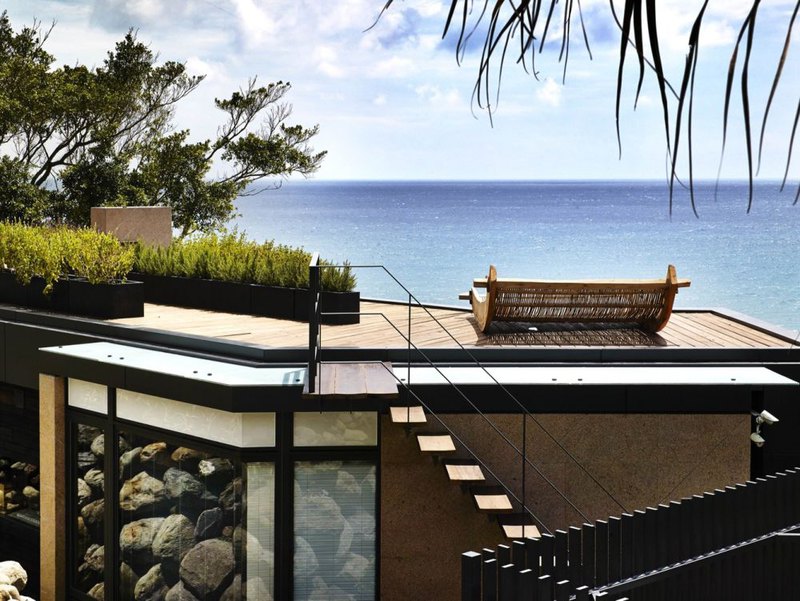 Source: kickassthings.com