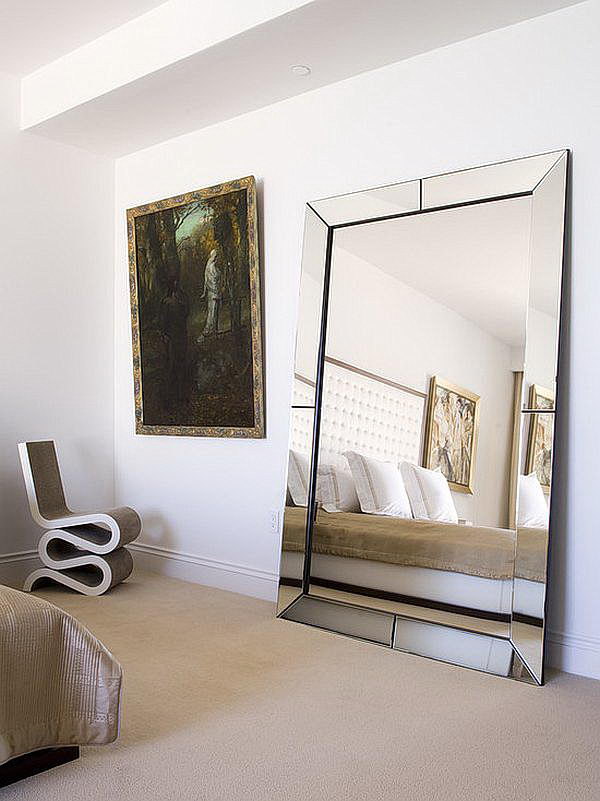 Private Chambers of Serenity
Last but certainly not least, the bedroom will benefit from a mirror display in three ways. One, the bedroom will catch more light and reflect more charisma. The way you carefully designed your room will be reflected back to you in a different perspective, letting you appreciate the fruits of your labor even more. Two, the level of energy will be enhanced, but at the same time, it will be mellowed out to encompass a more serene ambiance. Three, you get to see yourself every moment you walk by the bed – need I say more?
It really depends on what type of style you are going for. Mirrors can be dark and add mystery, but they can just as easily uplift and introduce a a bubbly flair.