When talking about my favorite things in the world, my pets are at the top of the list. How often I have come home from a hard day at work only to see my beloved pets run with joy to greet me. The little things' quirky behavior always makes my heart melt, and I know I'm not alone. I'm always on the looking for cute toys and adorable furnishing from the website which will make them happy. But you know the purchasing can be quite expensive. And there are something you love so much that money can't buy. So I decided to figure out how to make my own homemade pet things out of materials I had on hand. Thanks to the crafty world, there are so many creative and fun DIY pet projects ideas with step by step tutorials. And I'm going to share some of my favorite DIY pet projects that are simple and cost-effective in today's post. Check out these fantastic pet projects and get inspired.
Turn an Old Suitcase to the Cutest Cat Bed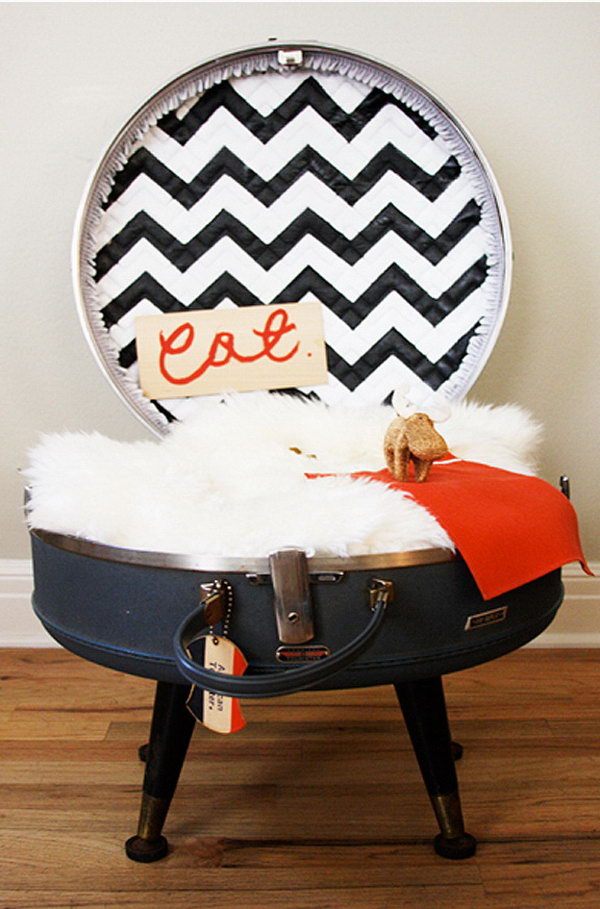 To make this super cute cat bed, you need these easy to find materials: an old suitcase, 4 salvaged furniture legs, 1″ wide painter's tape, white & black spray paint, drill, pillow, cat's favorite blanket. Learn how to do via camillestyles
Keep Your Cat from Scratching Your Furniture with this DIY Rope Scratching Post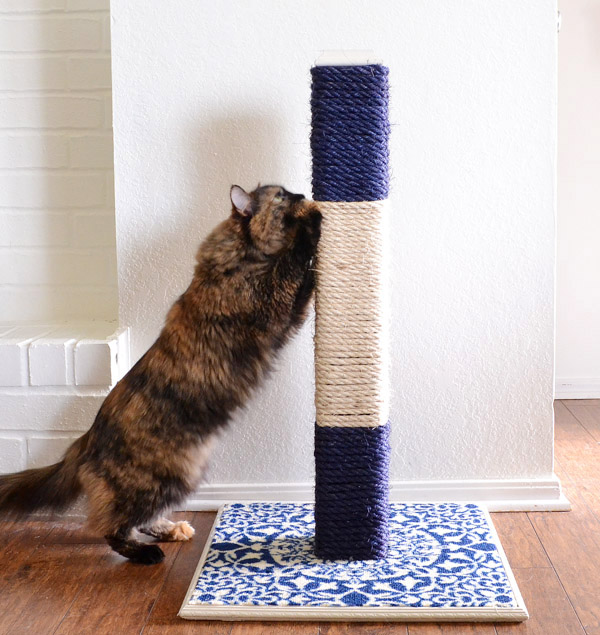 Make a simple, inexpensive and more durable cat scratching post for your cat's nails. Tutorial via dreamalittlebigger
DIY Dog Treats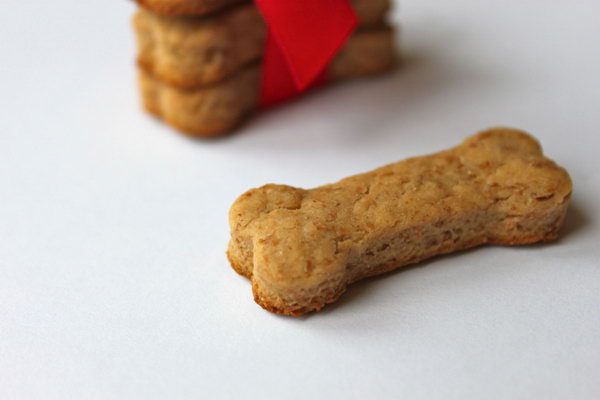 Chemicals, colors and sugars in dog treats always develop a bone disease. Follow the expert's suggestion to treat your dog with health and cute bone biscuits. Super easy to make and your dog would love them! source
DIY Dog Door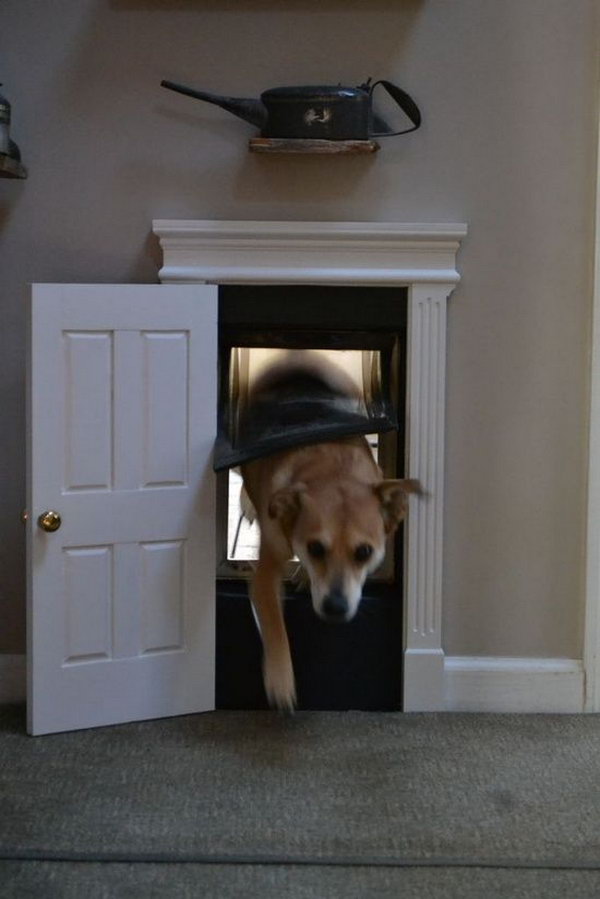 Easy to close when you don't want your dogs going out, and it's perfectly hidden! Tutorial via instructables
DIY Rainbow Paracord Dog Collar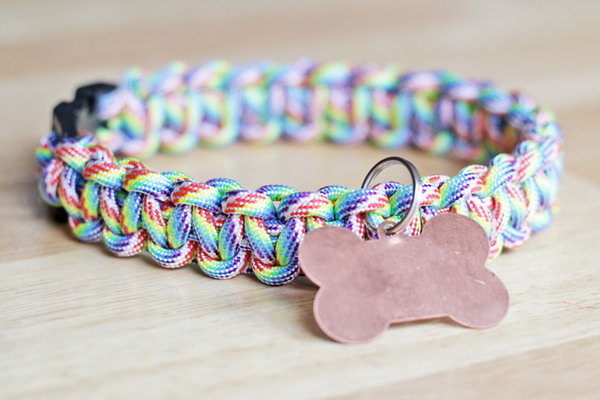 Make cute and sturdy personalized dog collar with paracord so your pup stands out! Tutorial via handsoccupied
Out Door PVC Bed for a Lazy Dog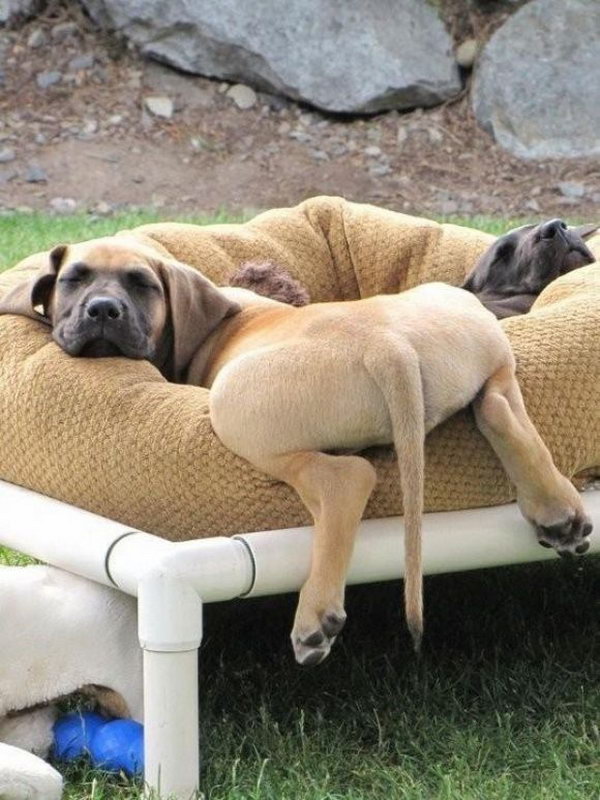 Isn't the dog soooo cute? Have a relaxed, calm dog with this dog bed. Make this out of PVC for your dog to lay on outdoor! tumblr
Crocheted Oven for Your Cat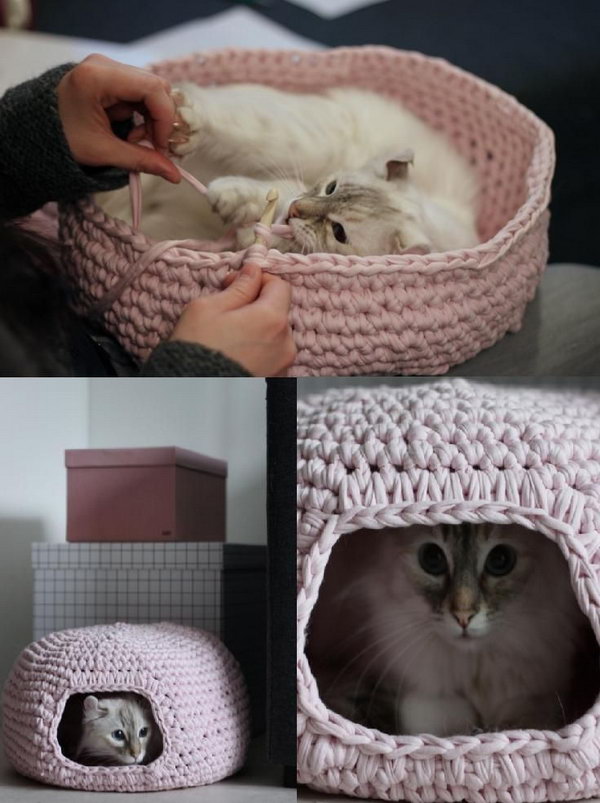 Free crochet pattern to make your cat a cozy nest for the winter. Tutorial via eilentein
DIY Paracord Dogs Chewers and Toys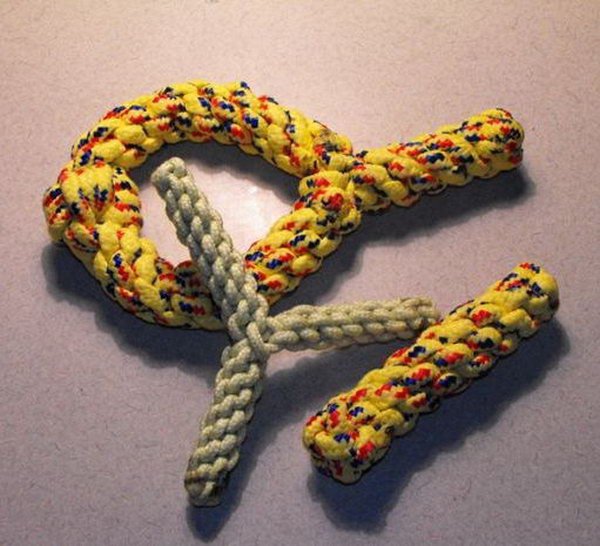 Dogs love to bite and chew, they also love to play. Make these cute paracord dogs toys for man's best friends. Tutorial via instructables
DIY Cat Toy Made out of Toilet Paper Rolls and a Tissue Paper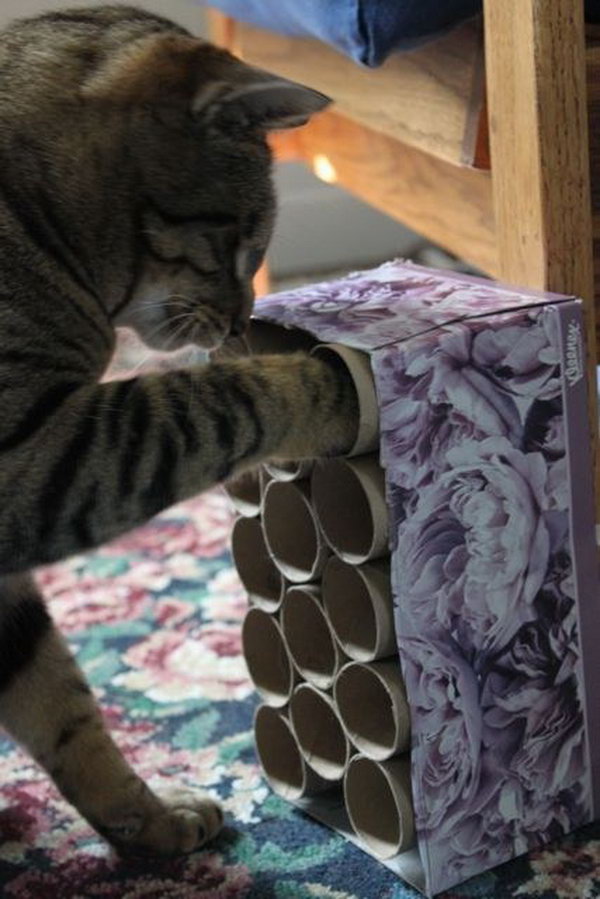 Make this cat toy out of just a tissue paper and toilet paper rolls that they'll be sure to love. Follow the easy tutorial! Via fourwhitepaws
DIY Cat Tree Made out of a Ladder, a Crate and a Piece of Wood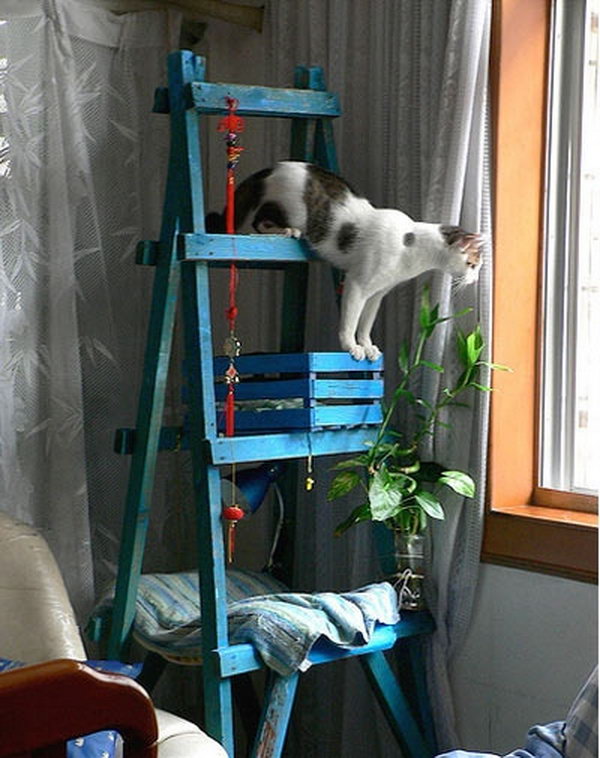 It is so important for cats to have vertical spaces such as a cat tree, this would be great to keep your cat busy at home.