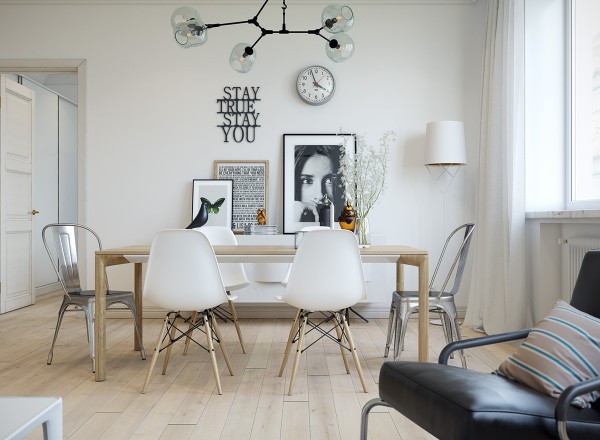 The style of Scandinavian interior design has swept the world over with a distinct look hailed in our favorite design magazines and blogs. With a focus on simplicity, minimalism and functionality, this design movement which emerged in the 1950s has added an appreciation for craftsmanship and understated elegance in homes. Here's a quick guide with tips and tricks for creating Scandinavian interior design in your own home. By the end of this post, you'll know exactly how to infuse a space with the clever functionality and pleasing aesthetics of Scandinavian interiors!
1. LIGHTING IS KEY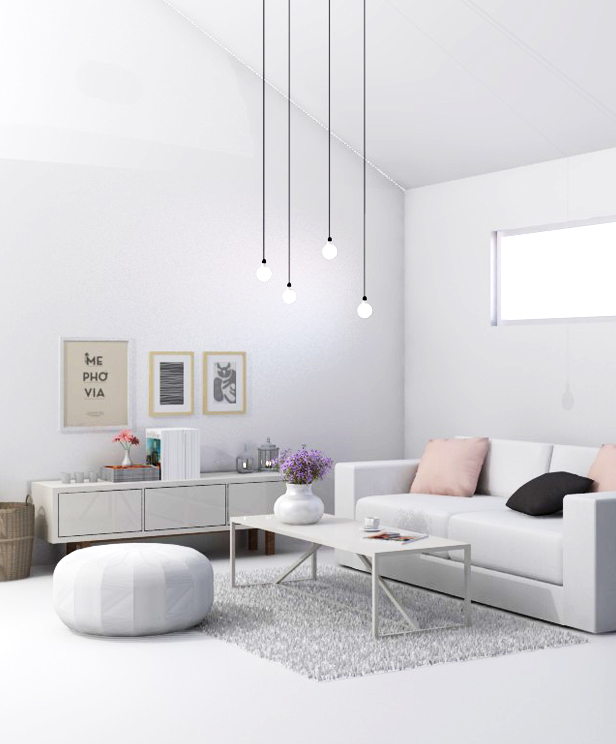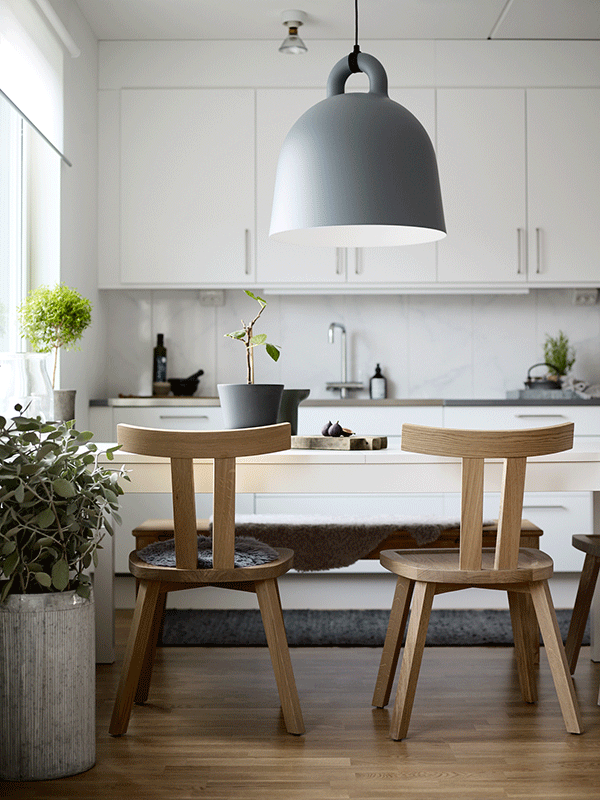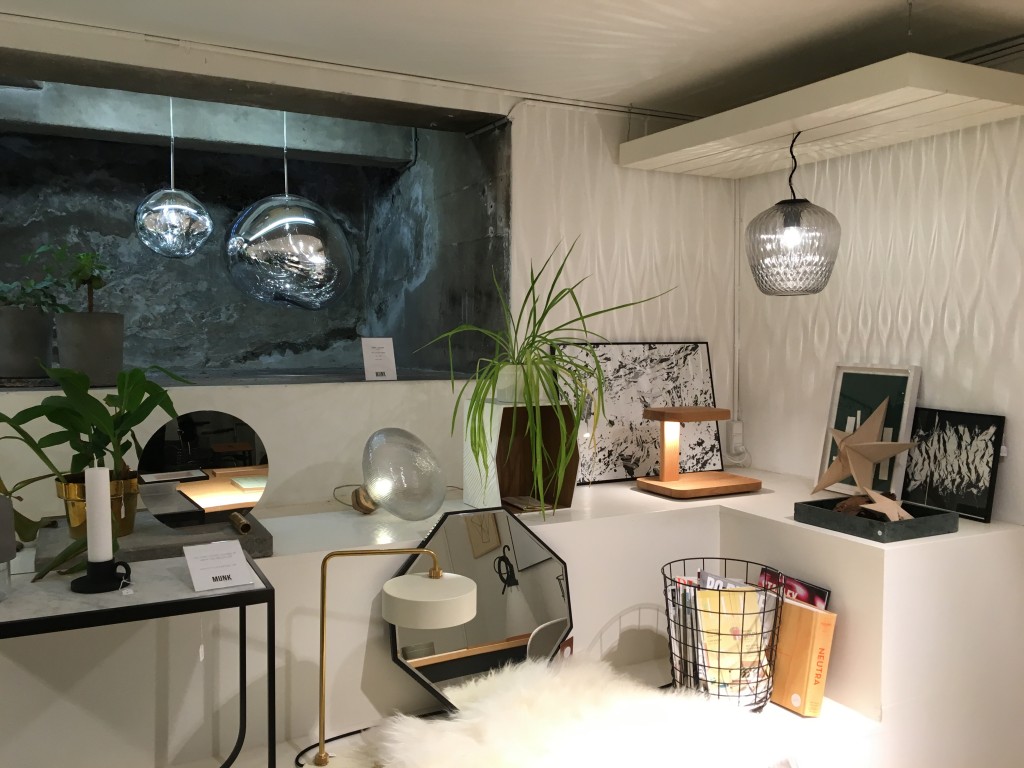 With as little as seven daylight hours in winter months, the way lighting is used in design is paramount to typical Scandinavian interior design. It is a life source. Interiors have several types of lighting for adequate and mood building illumination. Usually modern teetering on industrial in style, these vary from pendants like this iconic Danish Design pendant lamp from Louis Weisdorf to wall sconces. Candle light is also a must, adding a touch of whimsy and glow to a space. Cafes have votives at all hours, while residences keep candelabras lit on dining tables and window sills.
2. FORM & FUNCTION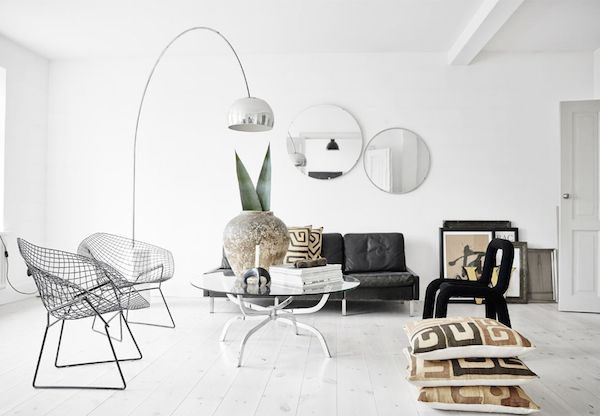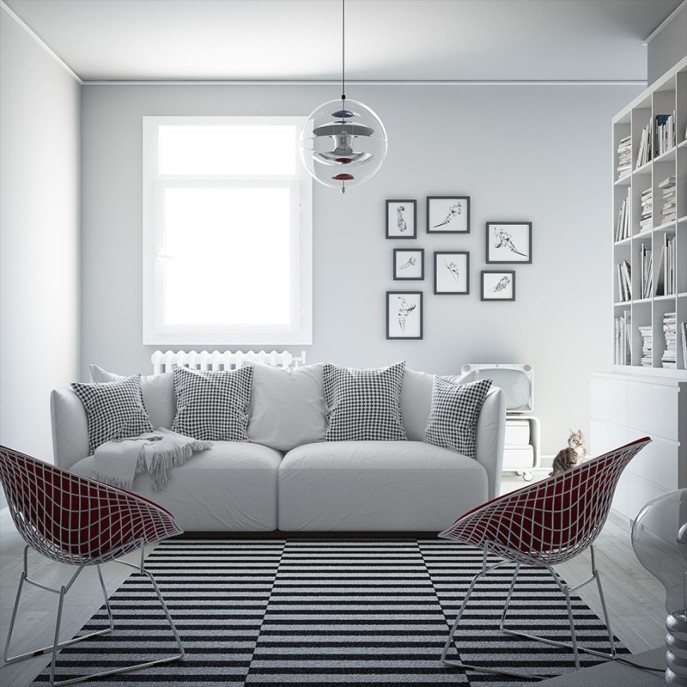 In terms of furniture, clean lines are it. Sofas, tables, and chairs embrace mid century modern tendencies with smooth rounded edges and natural hues. Scandinavian design also prides itself on innovative and functional design when decorating interiors. A trend towards multileveled and sized wall shelving speaks to the need for being space savvy through practical storage and visual interest. Danish company, Montana, offers customizable cabinetry with an incredible selection of color.
3. LIGHT FLOORING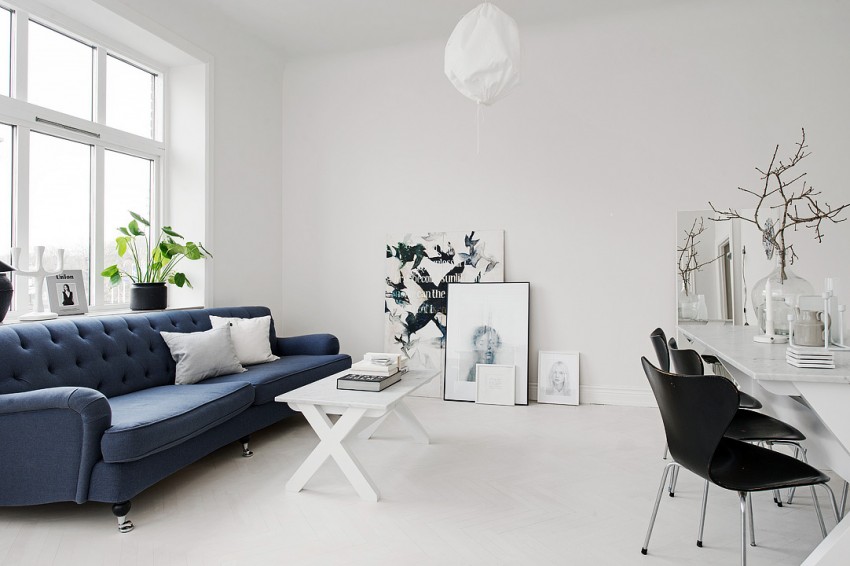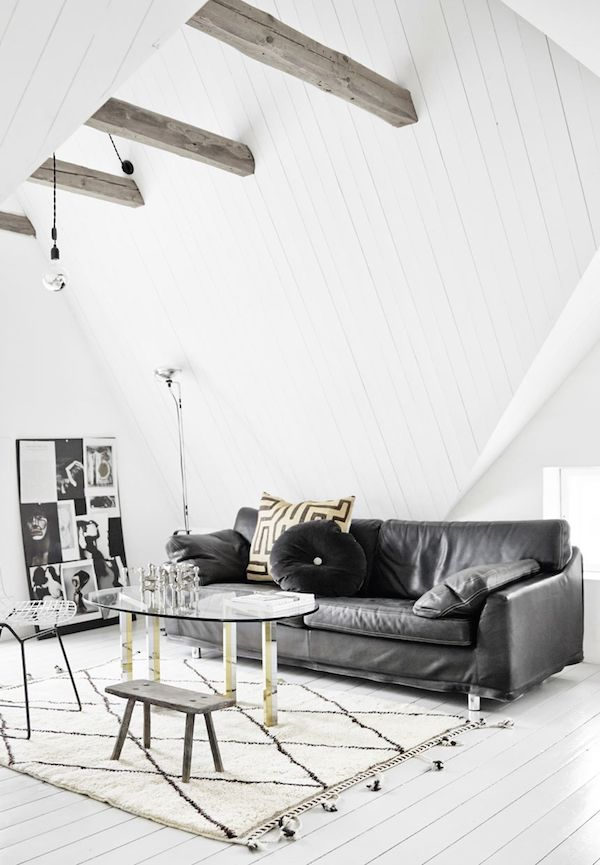 Wall-to-wall carpeting does not happen in Scandinavian design. Flooring traditionally is hard-wood, often left in it's natural color or painted white. This contributes to expanding the space and inviting in more light. Residential bathrooms often have heated tiles for a warm underfoot during the winter season.   
4. FRESH FLOWERS AND BOTANICALS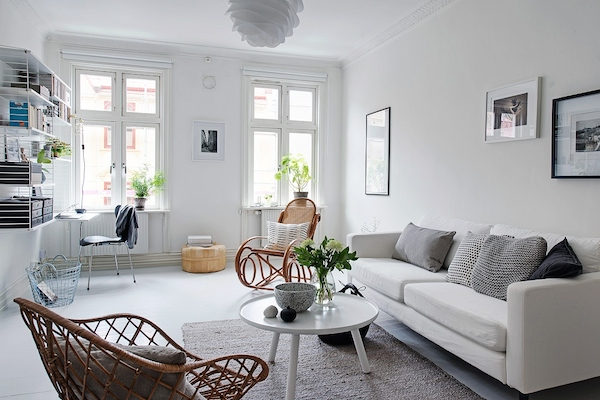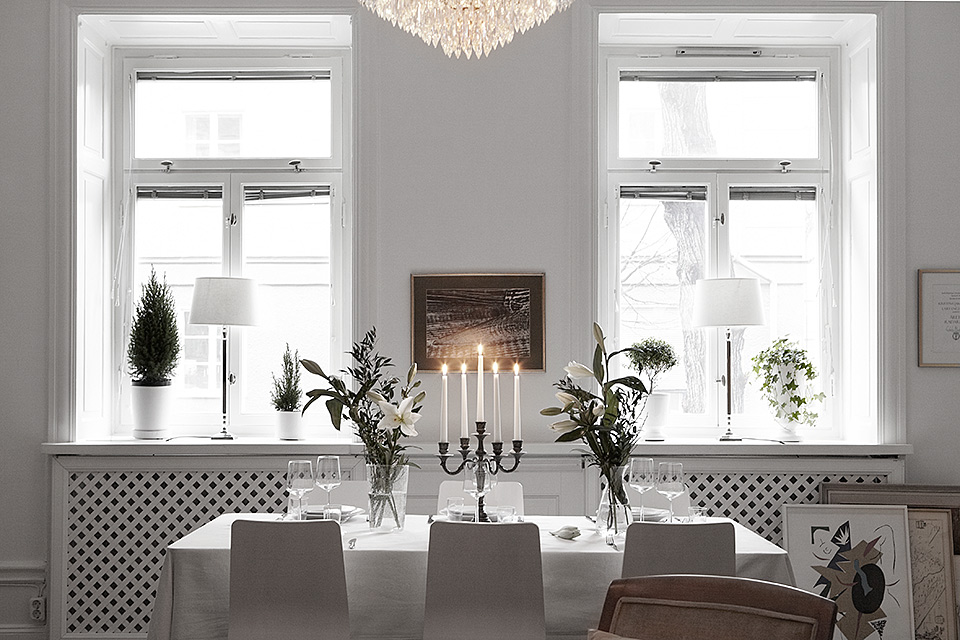 It is important to have living elements of color and beauty in Scandinavian interior design. "Fresh flowers are not a luxury, they're a necessity", shared a Copenhagen native. This is commonly apparent with sidewalk florists selling tulips of every color, arranged bouquets, succulents and more!
5. NEUTRAL COLORS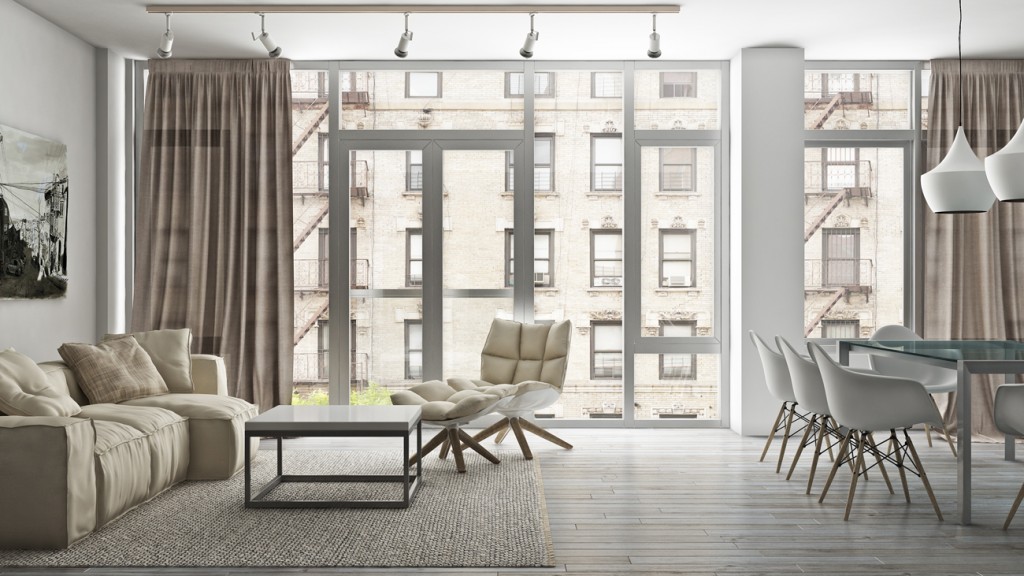 6. CLUTTER-FREE INTERIORS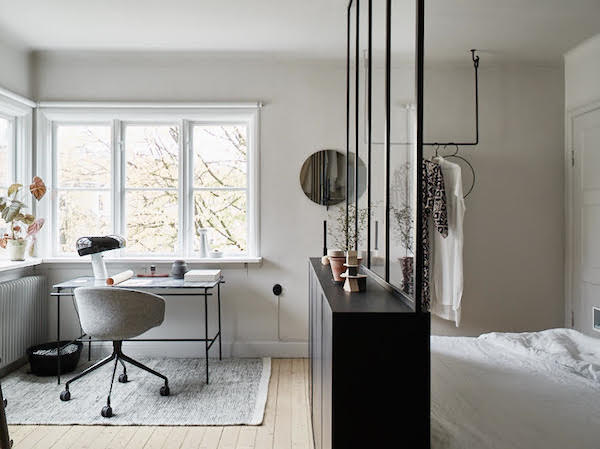 One of the truest characteristics of Scandinavian interior design is making sure spaces are well used and limited in unnecessary clutter. Storage is wisely implemented in the form of cabinets and shelving. Decor is intentional with a "less is more" mantra, keeping spaces looking clean and visually relaxing.
7. LIMITED WINDOW TREATMENTS
Contributing to the idea of inviting as much light in as possible, Scandinavian spaces tend to leave their windows bare of coverings. If used, light fabrics like linen and sheer are preferred. At night, the glow of illuminated windows in buildings looks like a beautiful postcard.
8. SIMPLE DECORATIVE ACCENTS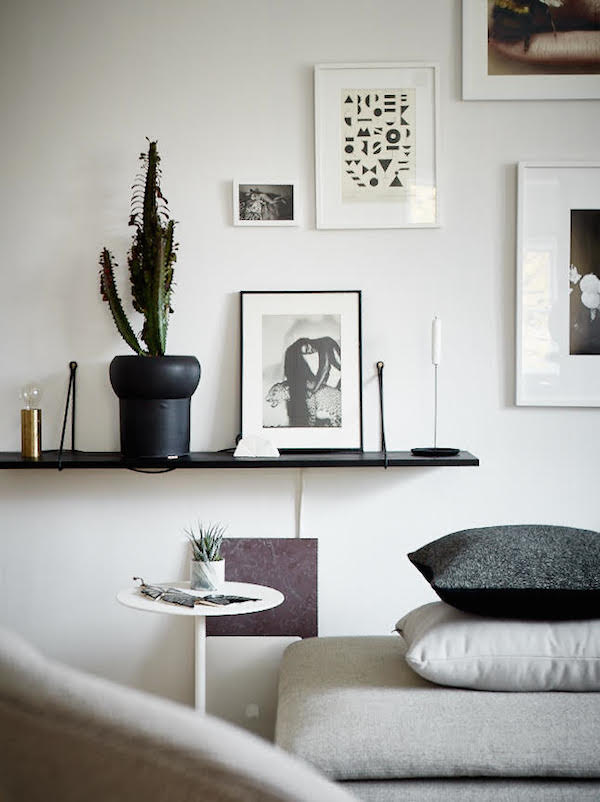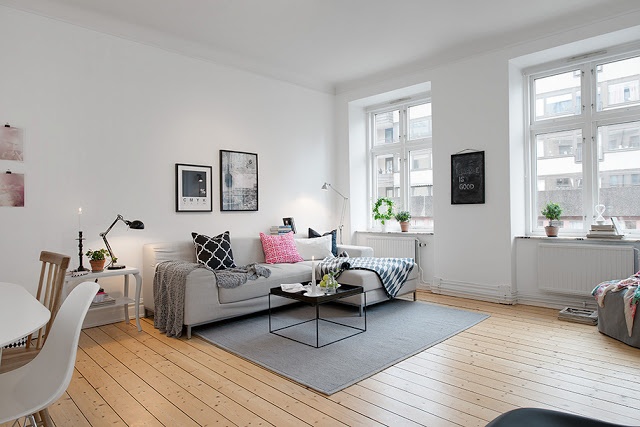 Decorative accents in Scandinavian design are simple in style. Elegant ceramic vases like these Kähler Botanica Miniature Vases and pillows with geometric patterns like these Normann Copenhagen cushions add subtle color and texture to a home.
9. WARM TEXTILES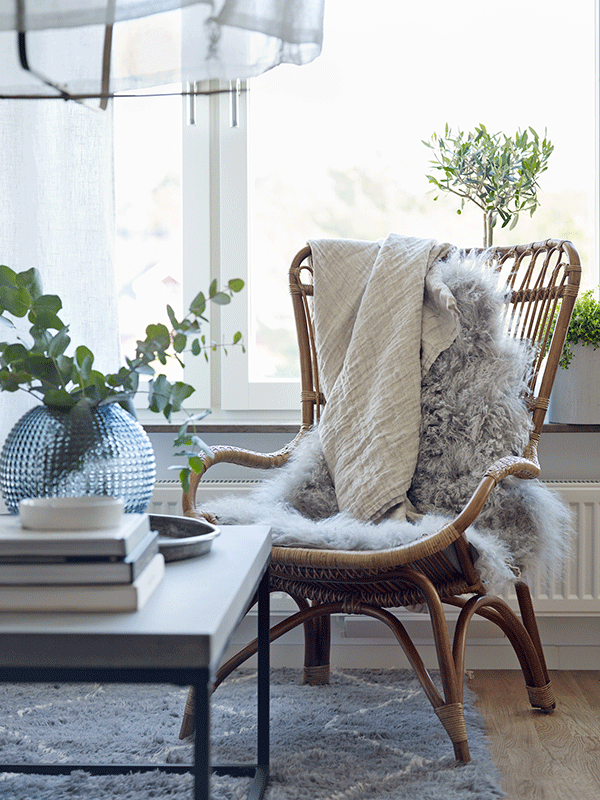 In cold climate countries, it's not surprising that part of the decor comes in the form of warming textiles like sheep skins, wool or mohair throws and soft cotton. Not only do they provide a feeling of warmth and coziness, but they also add another layer of texture to a space.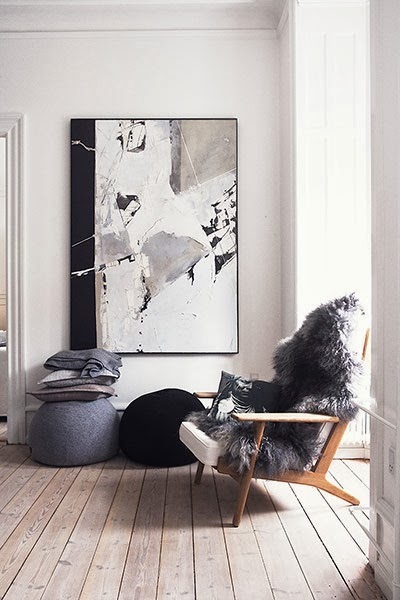 10. WOOD METAL FINISHES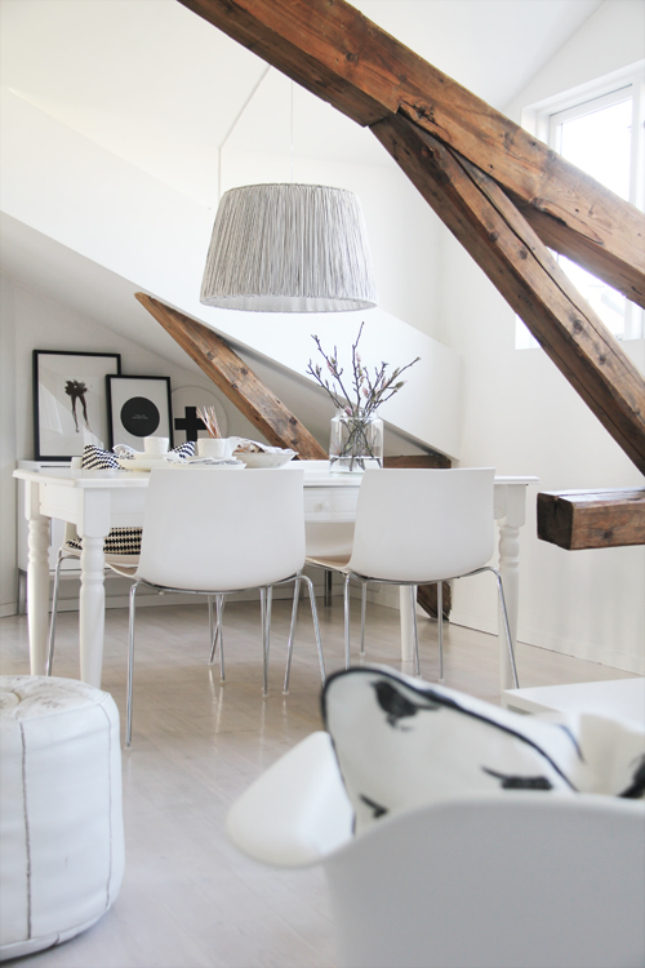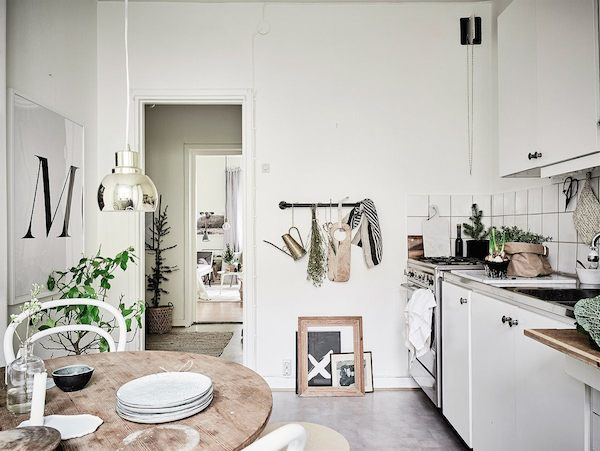 Scandinavian design uses wood not only in their flooring but also decoratively in furniture such as dining and coffee tables. There is also a popular trend of brining in metallic finishes in lighting and accent pieces. Copper and brass pendants and sconces are a way of adding shine to a room.
Using these top 10 elements as a guide, you too can create a space that incorporates the simplicity, utility and beauty of Scandinavian interior design.
Source: https://www.decorilla.com/