When you are faced with the challenge of decorating a small bedroom with two beds, examine the total available space before placing furniture inside. Look for furniture pieces that can do double duty, such as an ottoman you can sit on that opens up for storage, and pieces that are tall in height yet small in width. Build up the wall and use all the vertical space in the room to your maximum design advantage.
Simple Instructions
Arrange the beds in the room
A side-by-side arrangement gives the option of sliding beds together into one large bed for a guest room, while an L-shape setup allows each occupant a little more privacy and more space in the center of the room. You can free up more floor space with a trundle bed, which slides below another bed, or bunk beds, which take up vertical space but little horizontal space.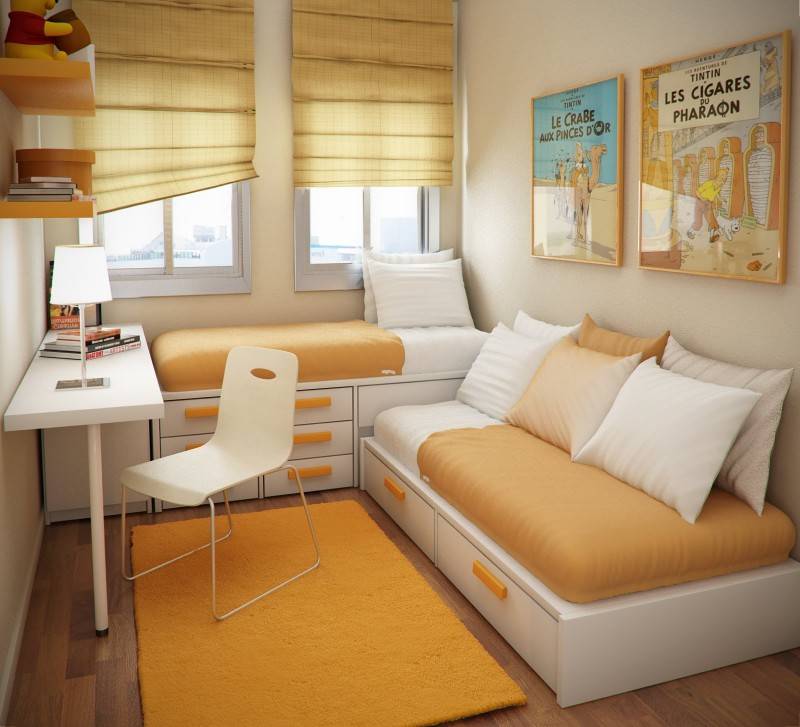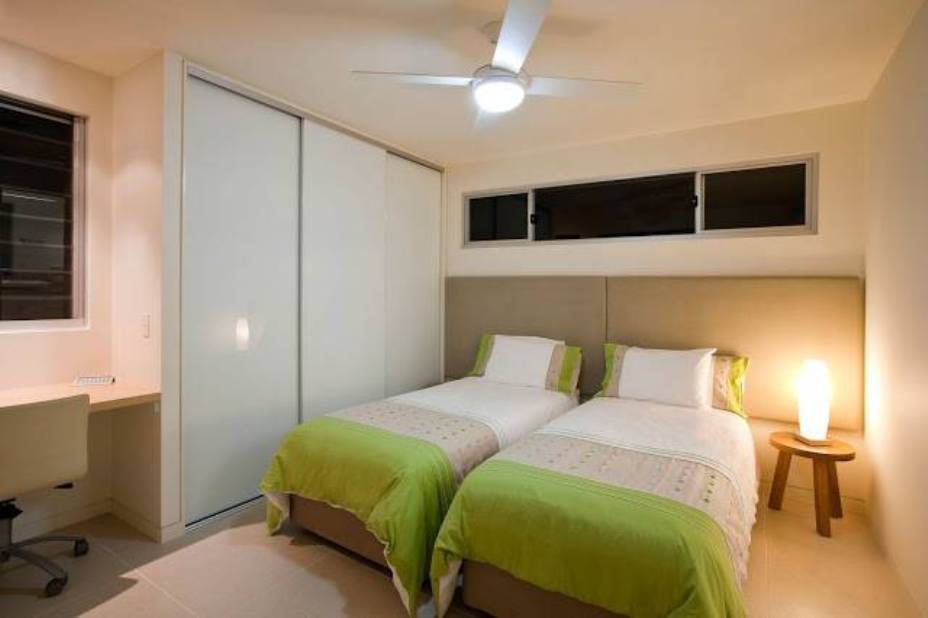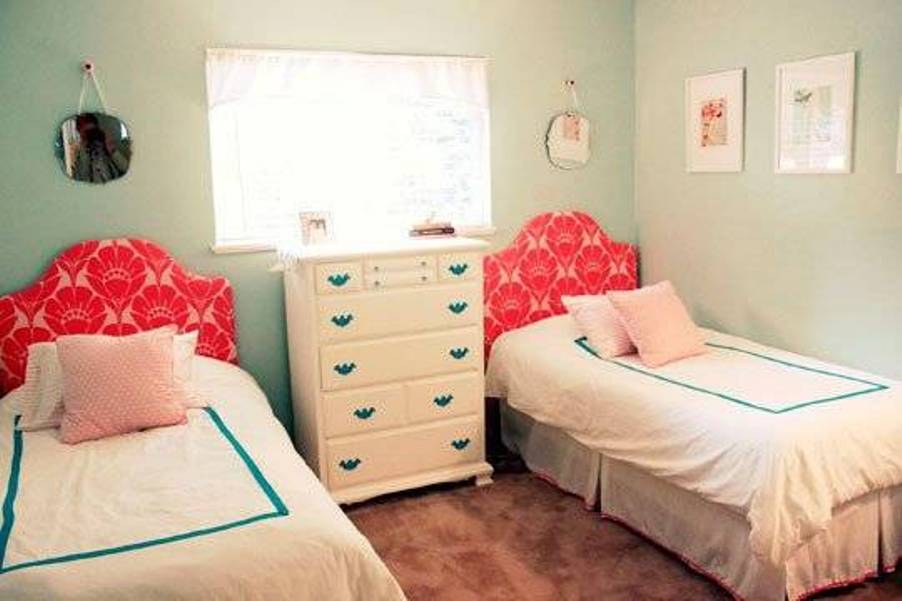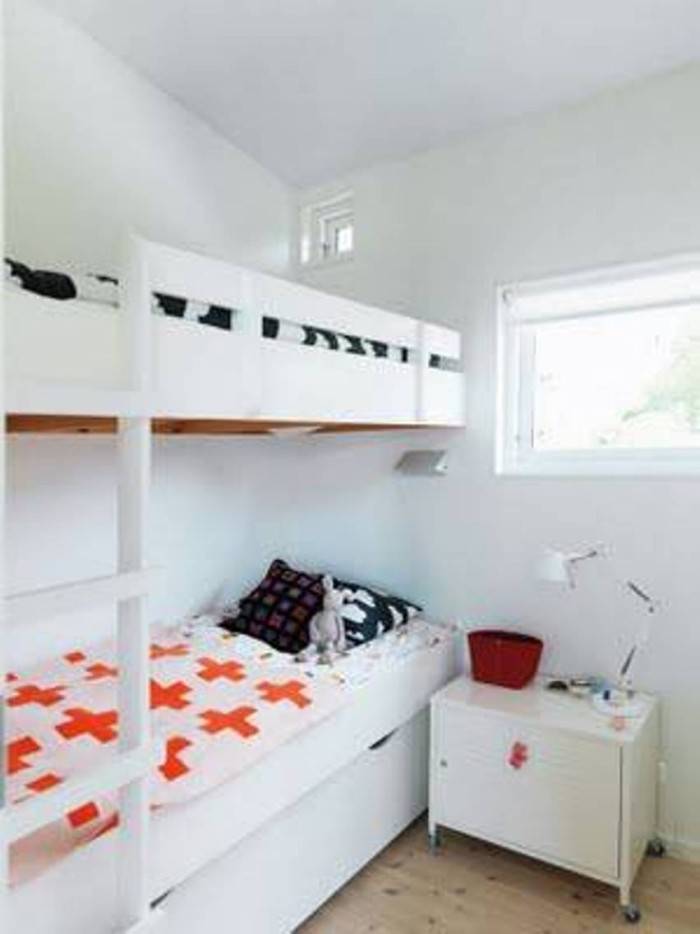 Maximize the storage space
Place both beds on risers so you can slide wheeled drawers or plastic containers with wheels beneath the bed. Fill these drawers with shoes, seasonal items, winter clothes, blankets or toys for a young child. Build bookshelves around window frames to hold books, baskets of toys, trophies and framed photographs.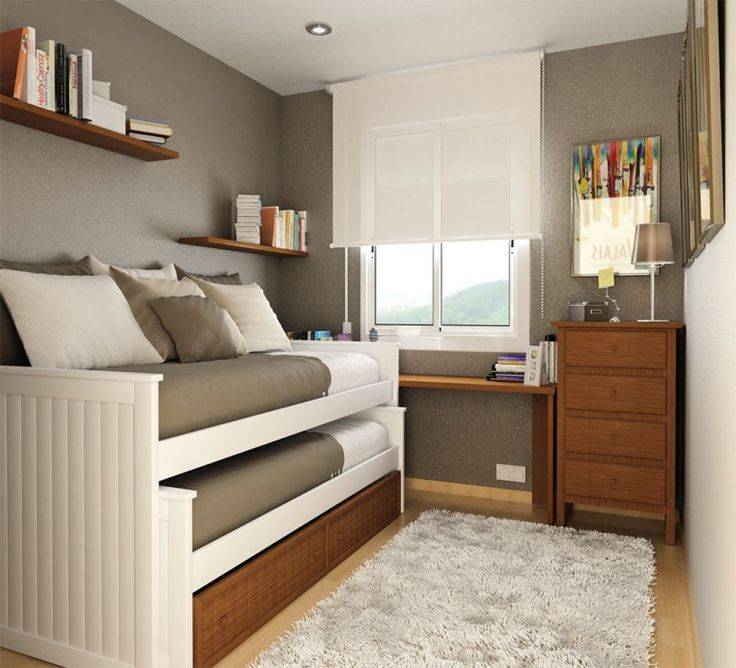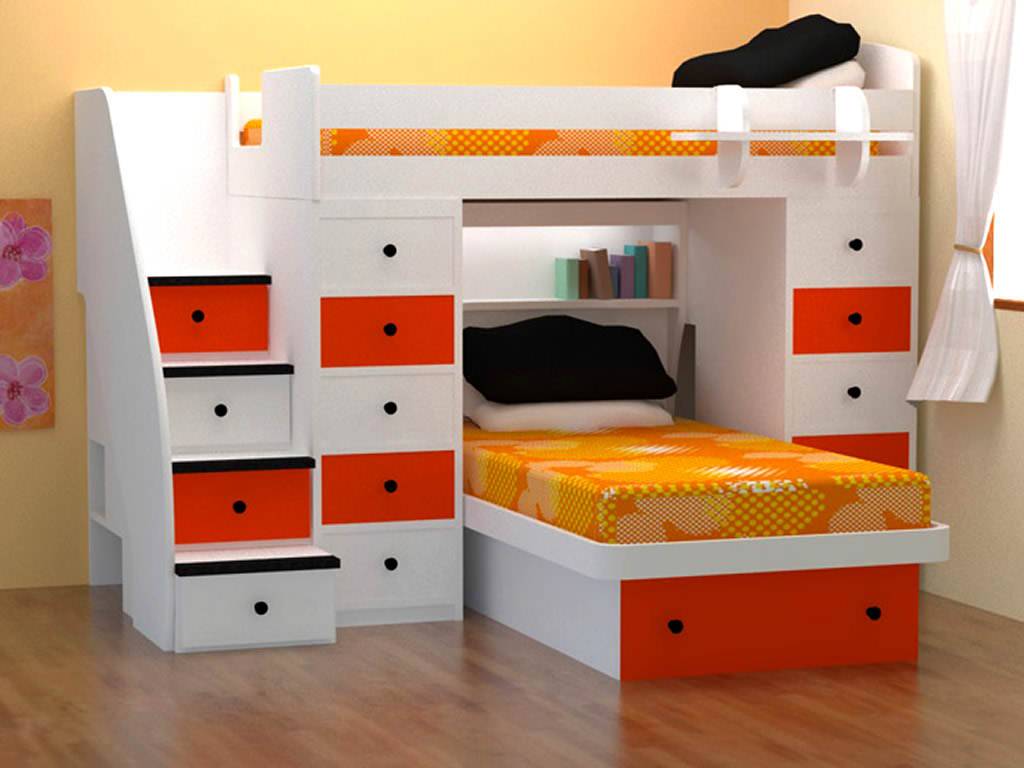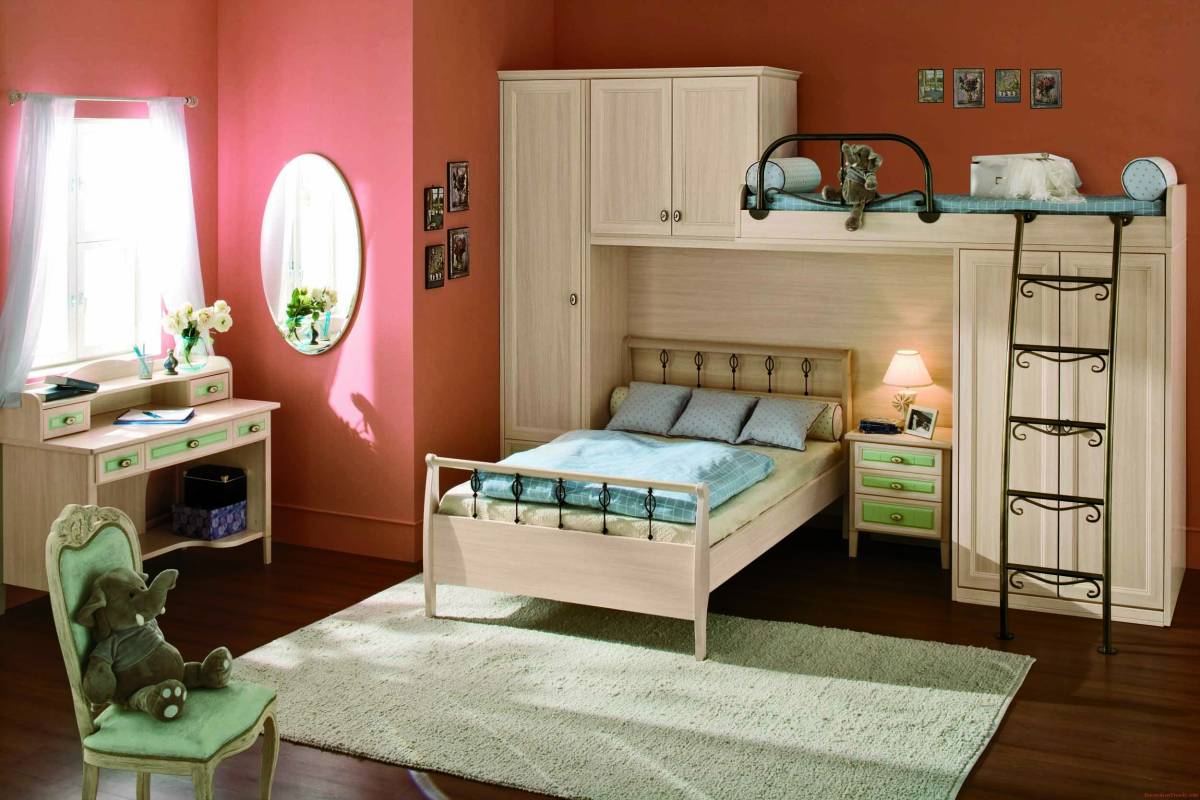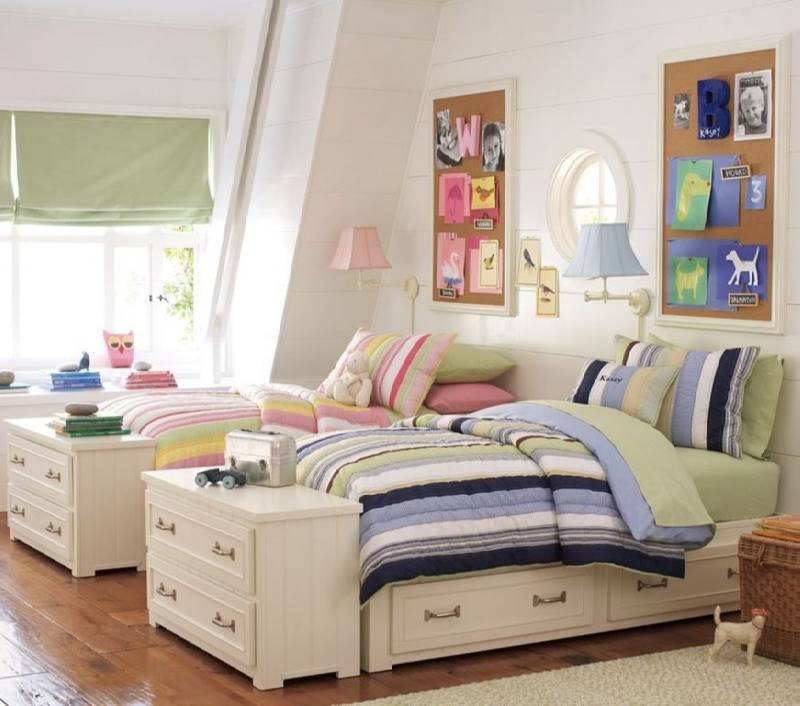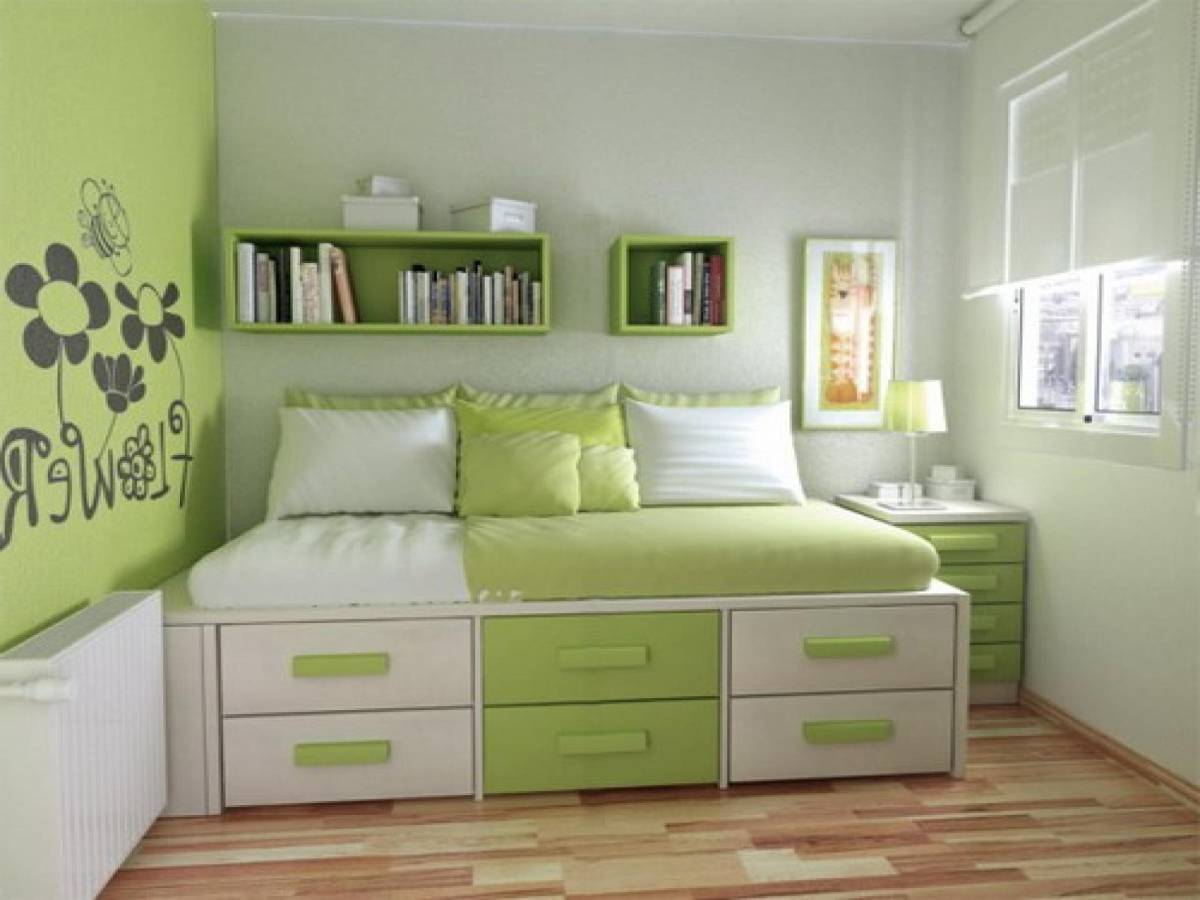 Create different zones within the room
Claim a small corner or the space between two tall dressers for a workspace. Stack plastic containers underneath the desk to hold supplies, while shelves above the desk holdbooks, backpacks, computer programs and school supplies. A comfortable chair at the foot of the bed or a small fainting sofa off to the side allows for a reading nook.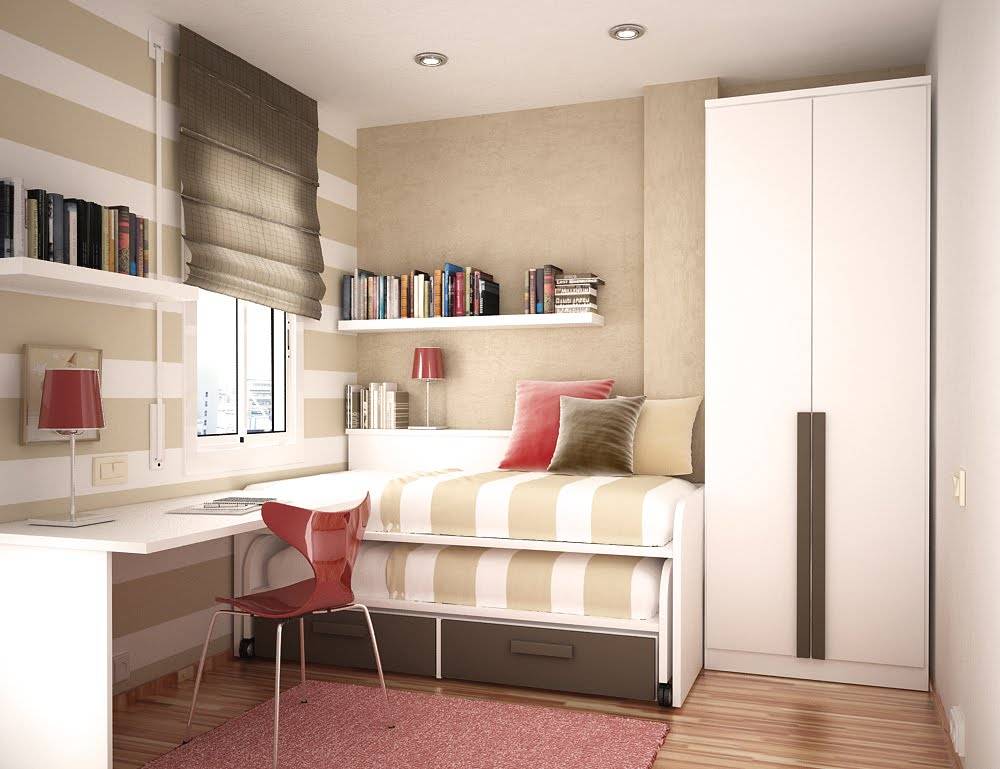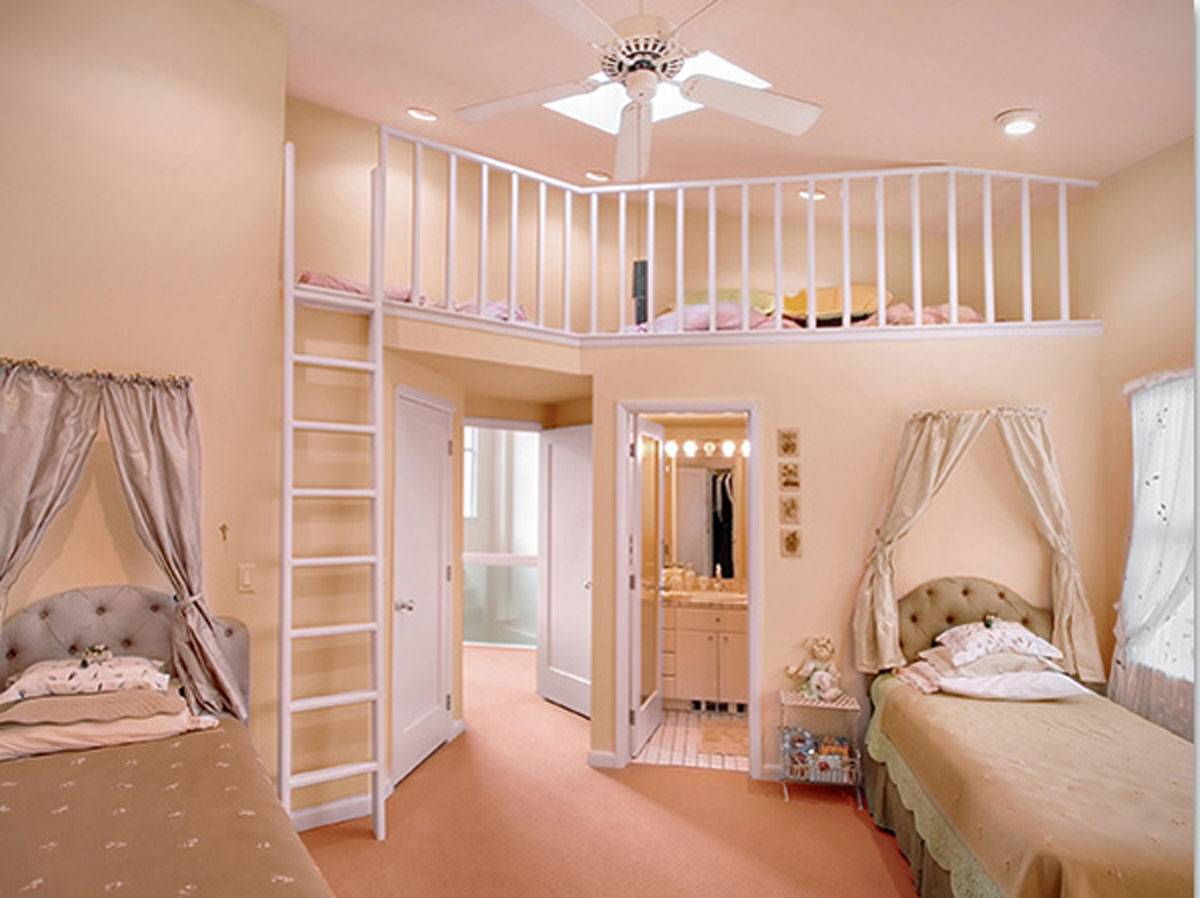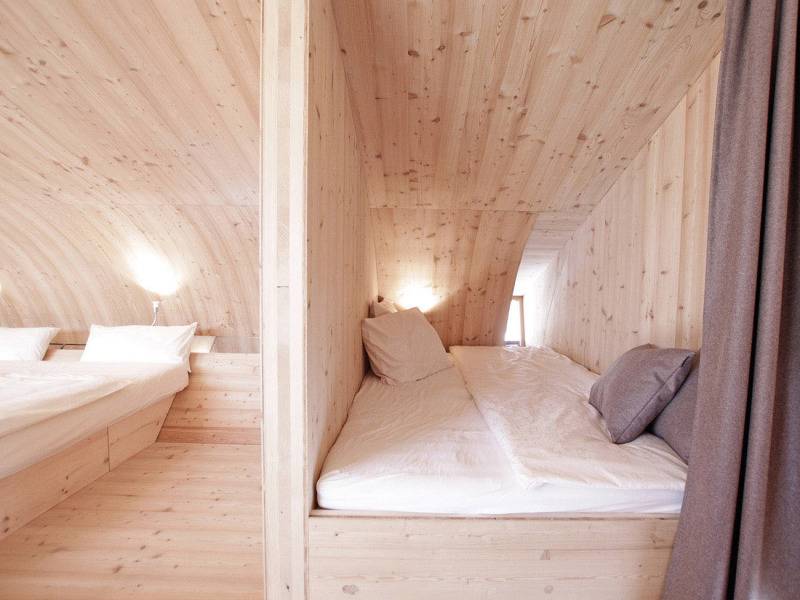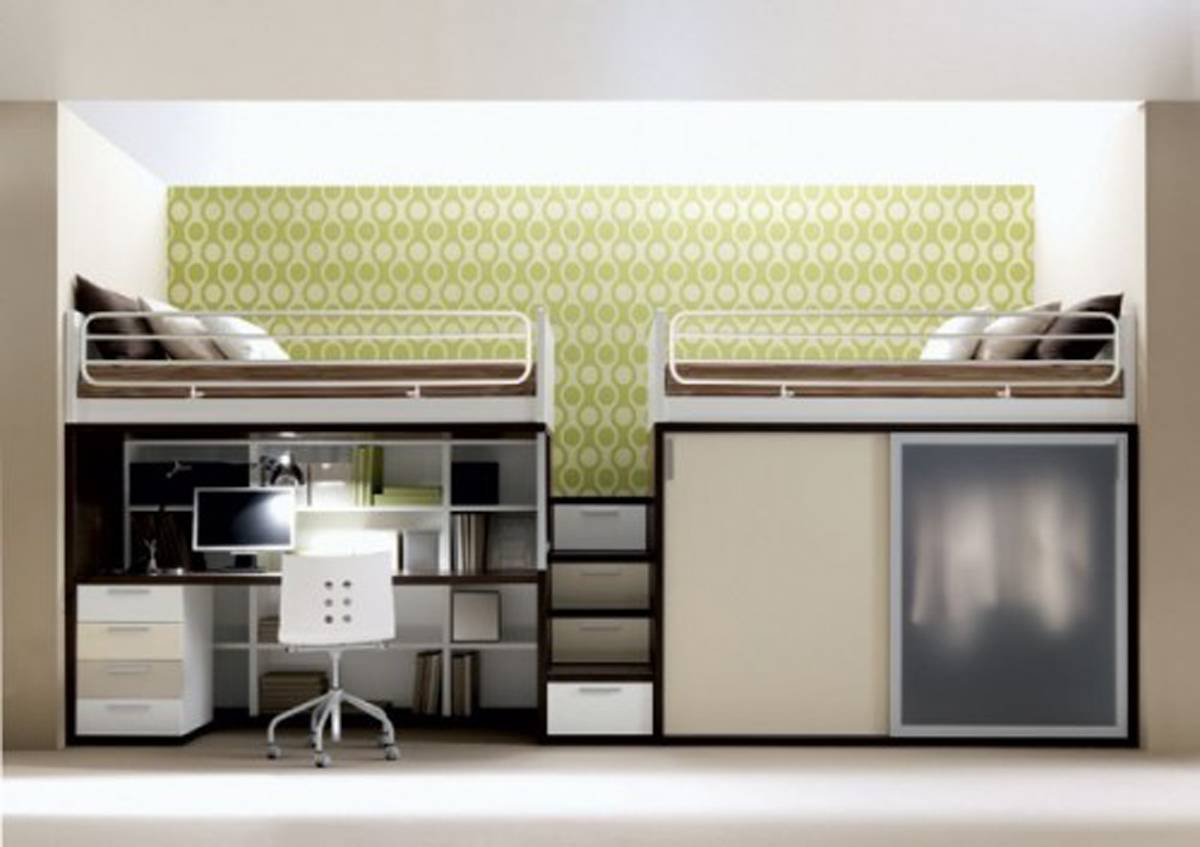 Paint the room
A light-color paint will give the illusion of a larger room, while a darker color paint makes a room appear cozier and smaller. Vertical stripes make a room look taller, as does painting the ceiling and wall the same or a similar color.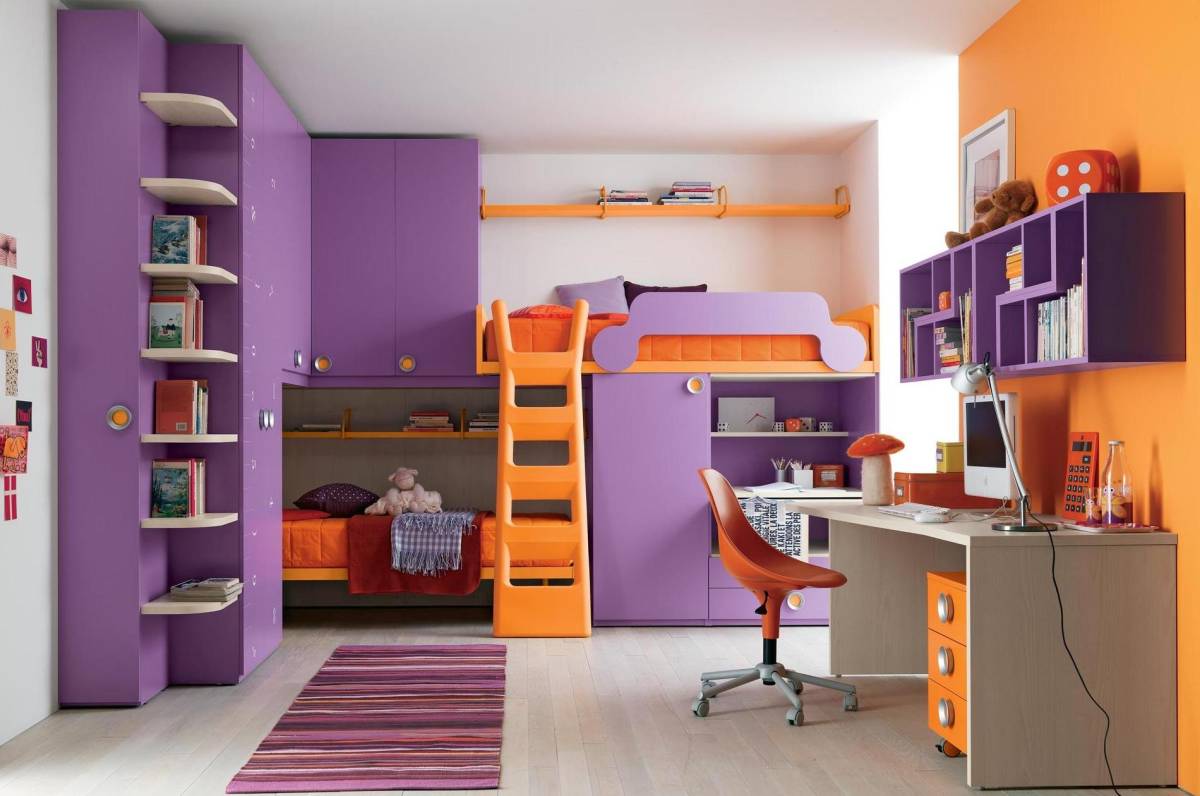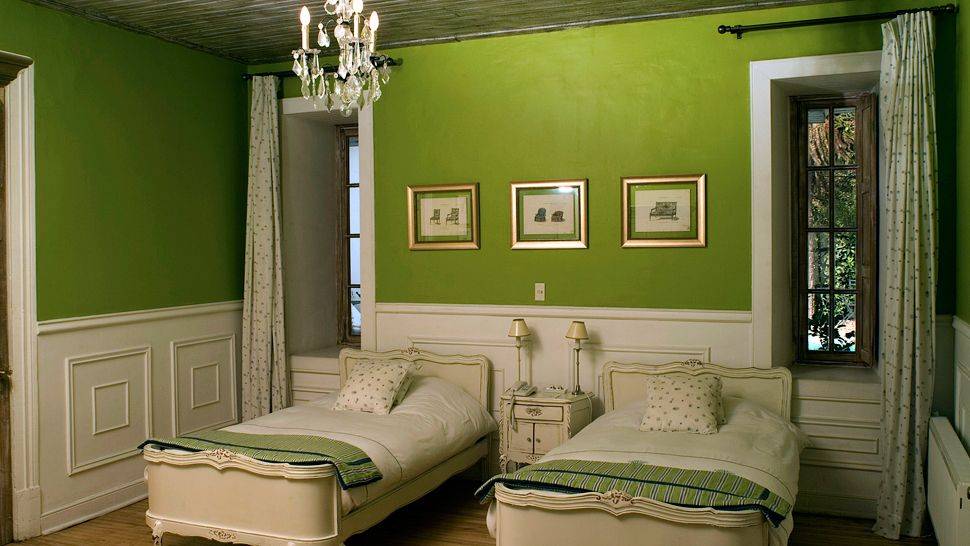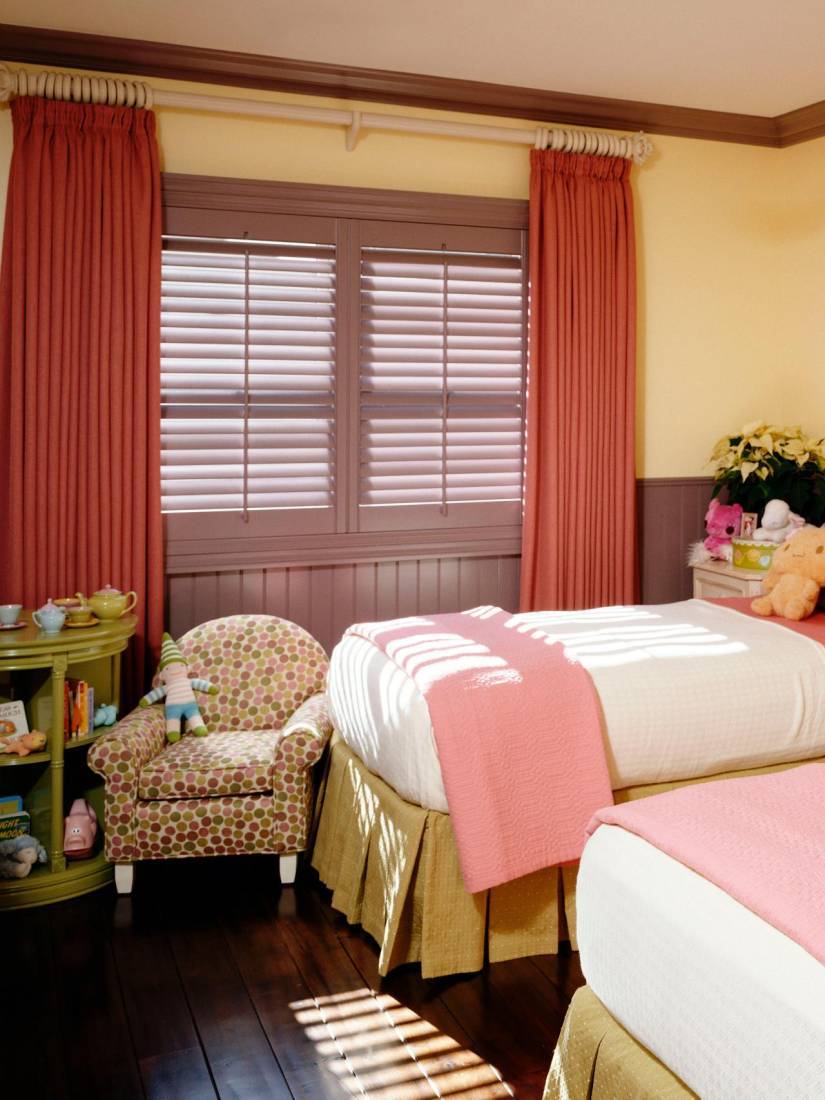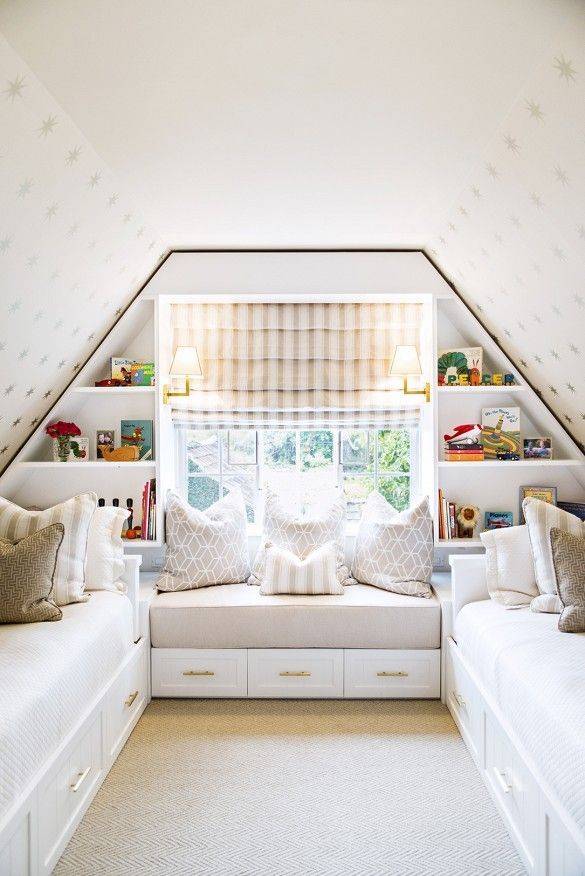 Dress beds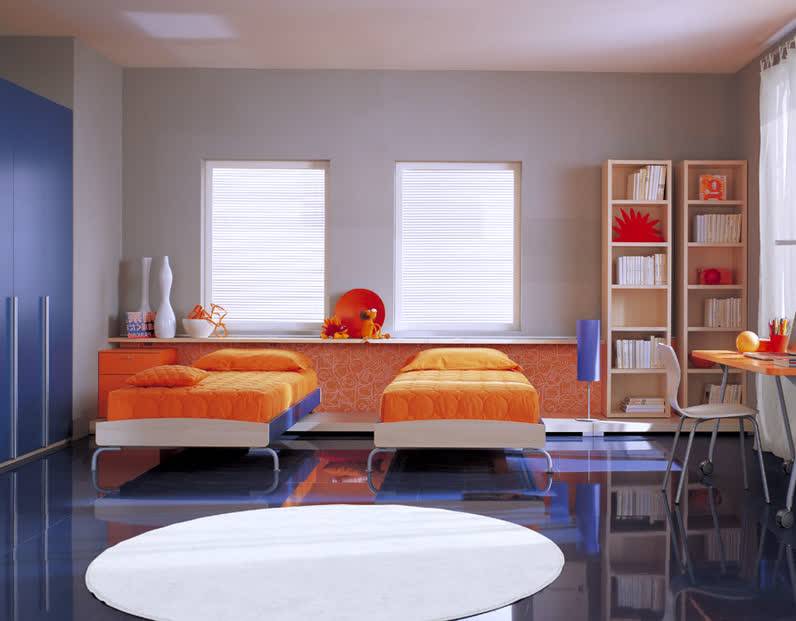 Dress both beds in similar fabric themes for a pleasing design. Pick opulent fabrics, such as brocade, a raw silk duvet cover or a down comforter for the bedspread. Put a high-thread-count sheet set with a matching skirt and sham on both beds. Pile several comfortable pillows on the beds, including a neck roll pillow.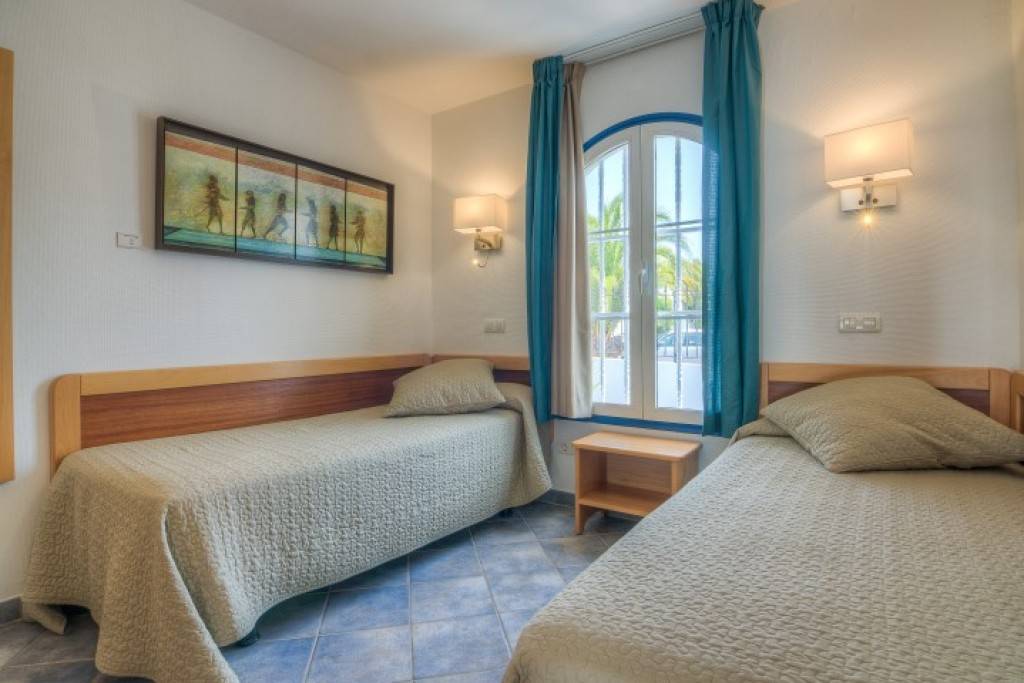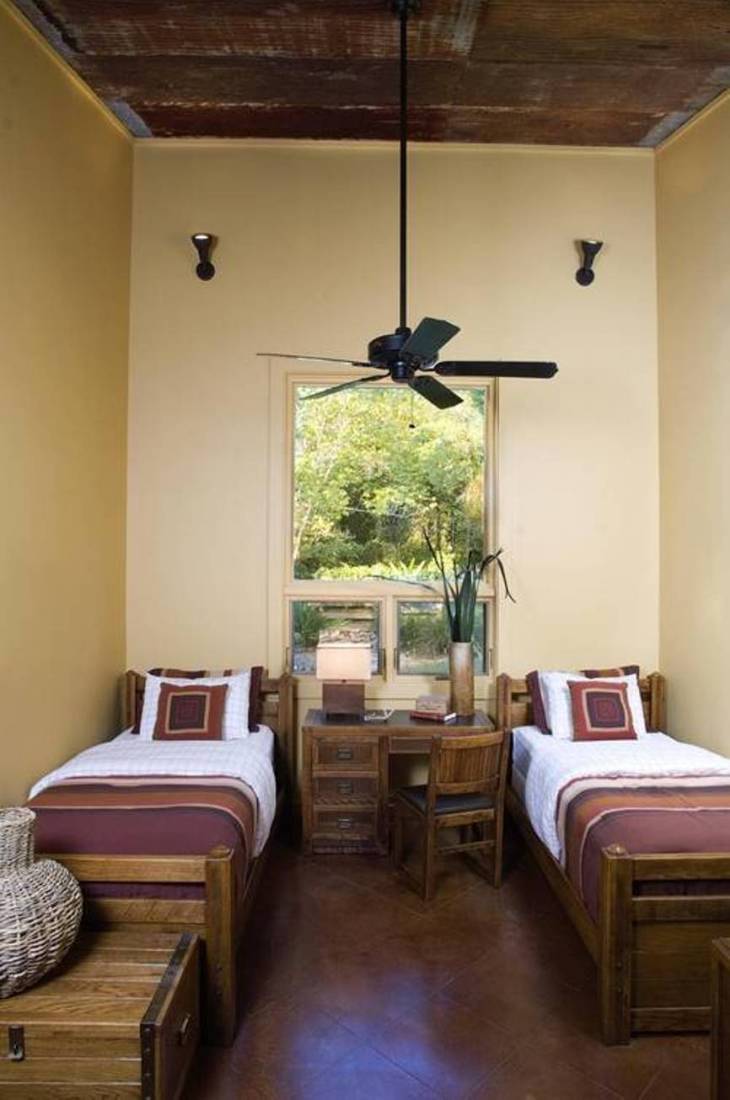 Accessorize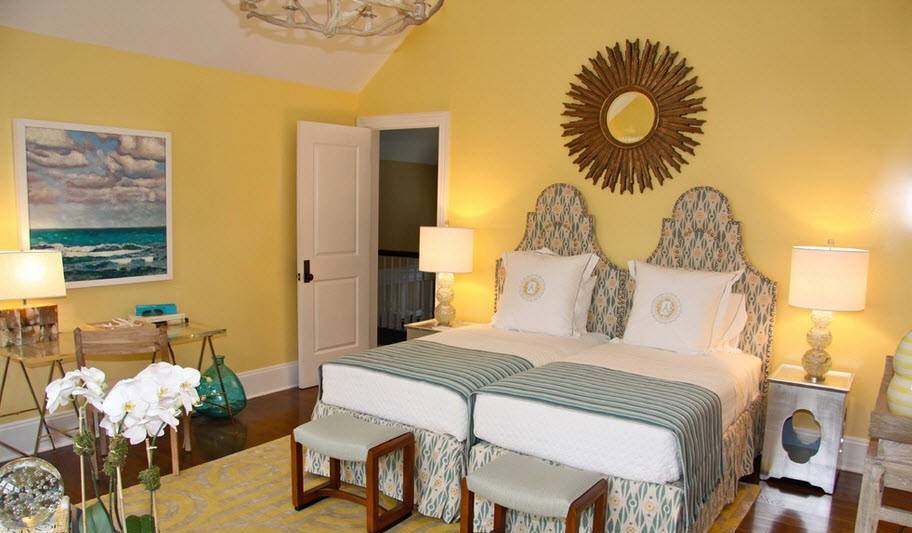 Accessorize the room's tiniest details to give the room a designer touch. Replace the standard light-switch plate with one that coordinates with the decor. Bring in curtains that highlight the colors in the room and bedding. Add an alarm clock and a box to hold pocket items on the nightstand. Find a good piece of artwork for the walls.