Designed by schmidt hammer lassen architects in cooperation with Link Arkitektur this chirch is real brilliant of architecture. Opened in 2013, this chirch is situated in the Norwegian town of Alta approximately 500 km north of the Arctic Circle. The daringly designed Northern Lights Cathedral, next to the Rica Hotel Alta, promises to be one of the architectural icons of the north, with its swirling pyramid structure clad in rippling titanium sheets. The interior is similarly eye-catching, with an utterly modern 4.3m-high bronze Christ by Danish artist Peter Brandes – note how the figure gets lighter as your eyes move up the body.
The cathedral is at its best in winter when aglow in floodlights and with the aurora borealis in the sky behind. Stunning.
Some facts about

The Crown Princess of Norway, Mette-Marit, has just inaugurated the Cathedral of the Northern Lights.
In 2001, when the architecture competition for the Cathedral of the Northern Lights was arranged, the city council in Alta did not just want a new church: they wanted an architectural landmark that would underline Alta's role as a public venue from which the natural phenomenon of the northern lights could be observed.
Exterior of Cathedral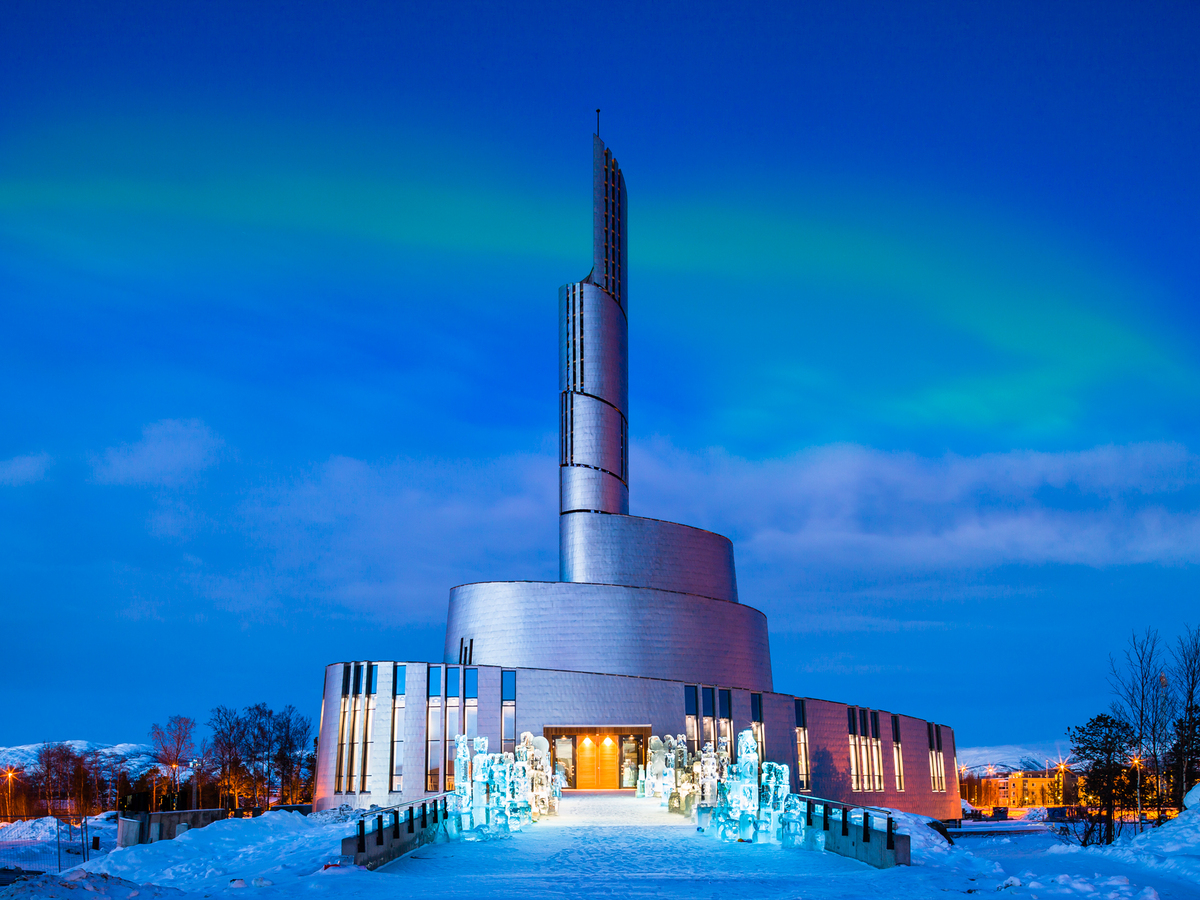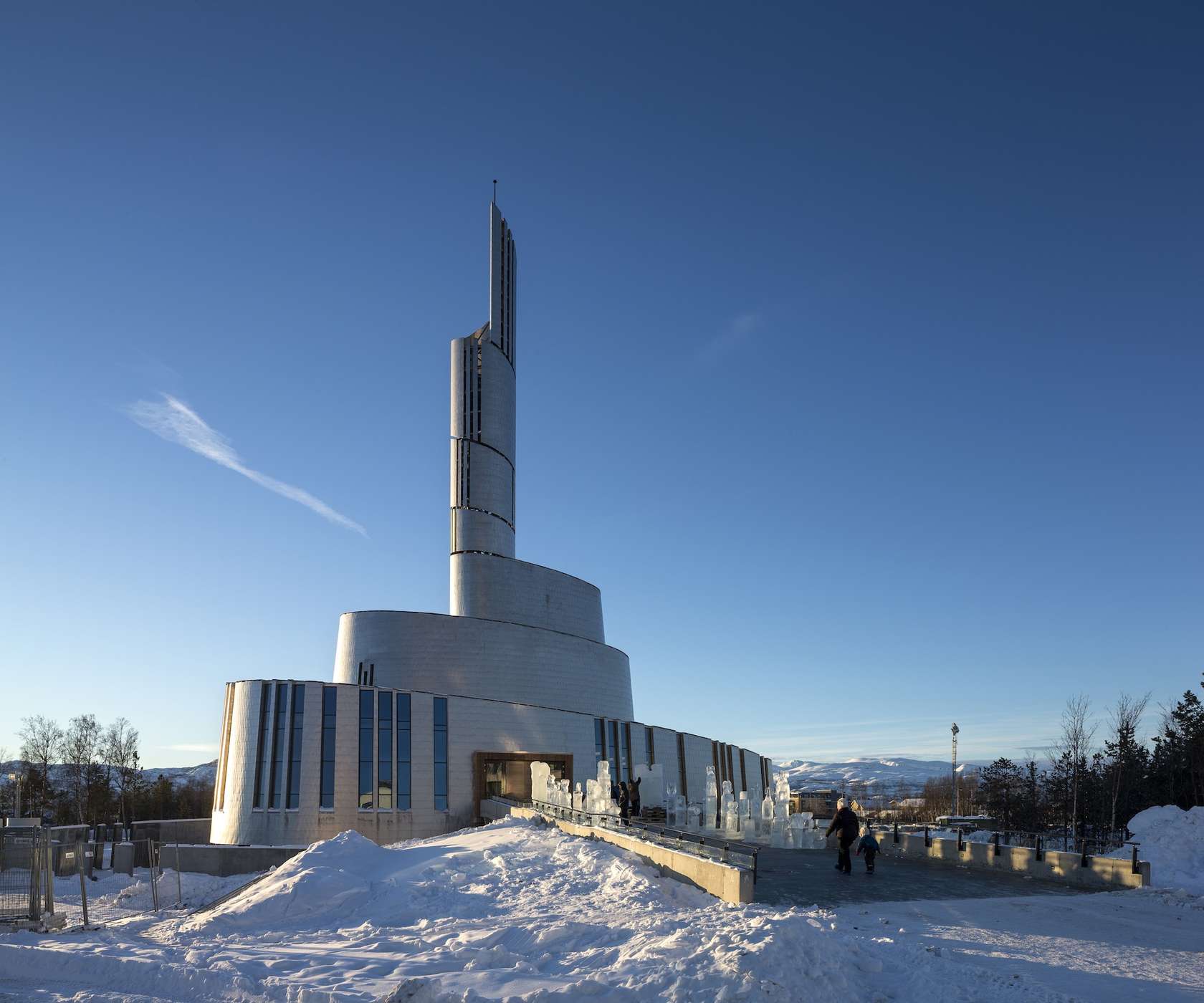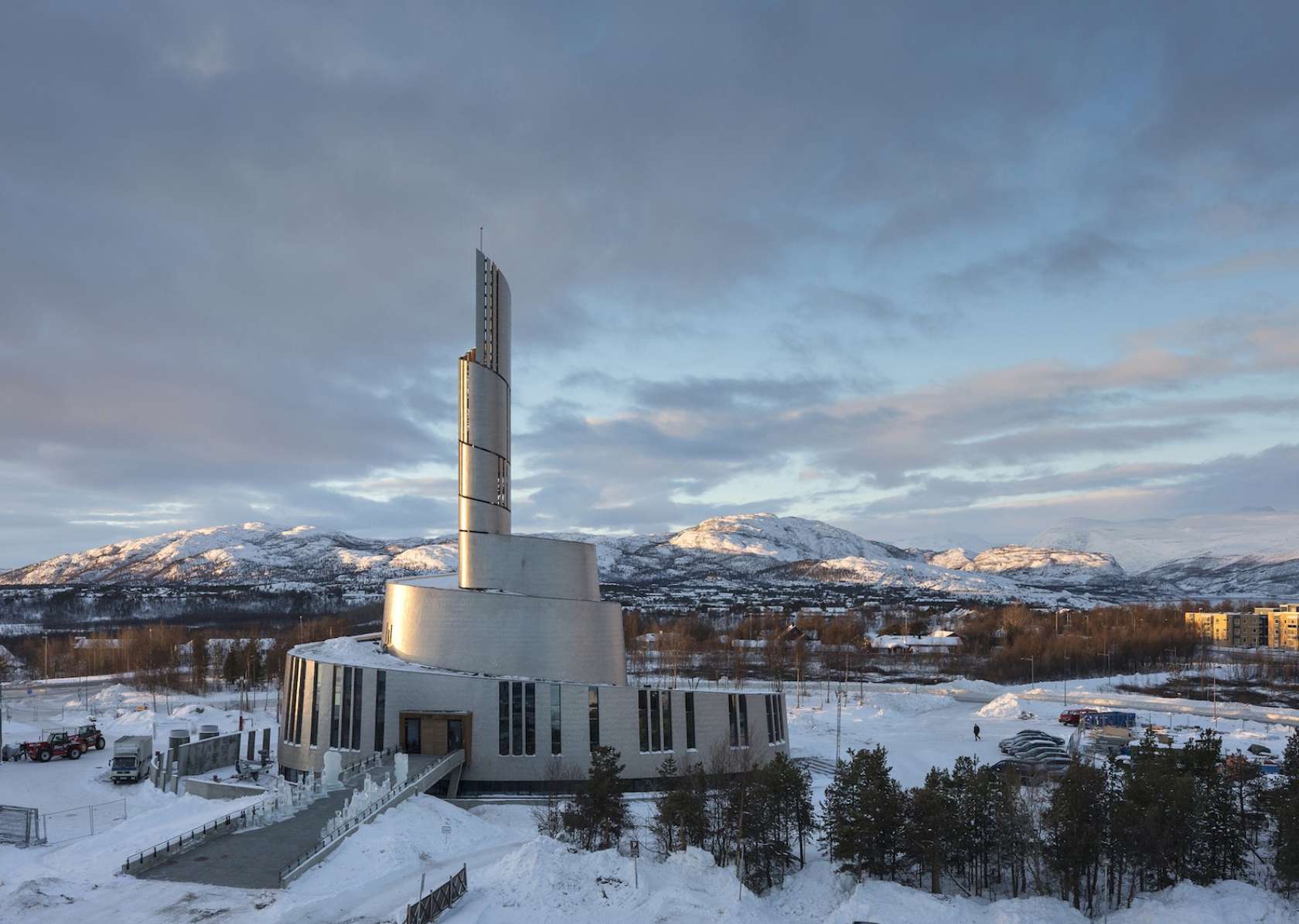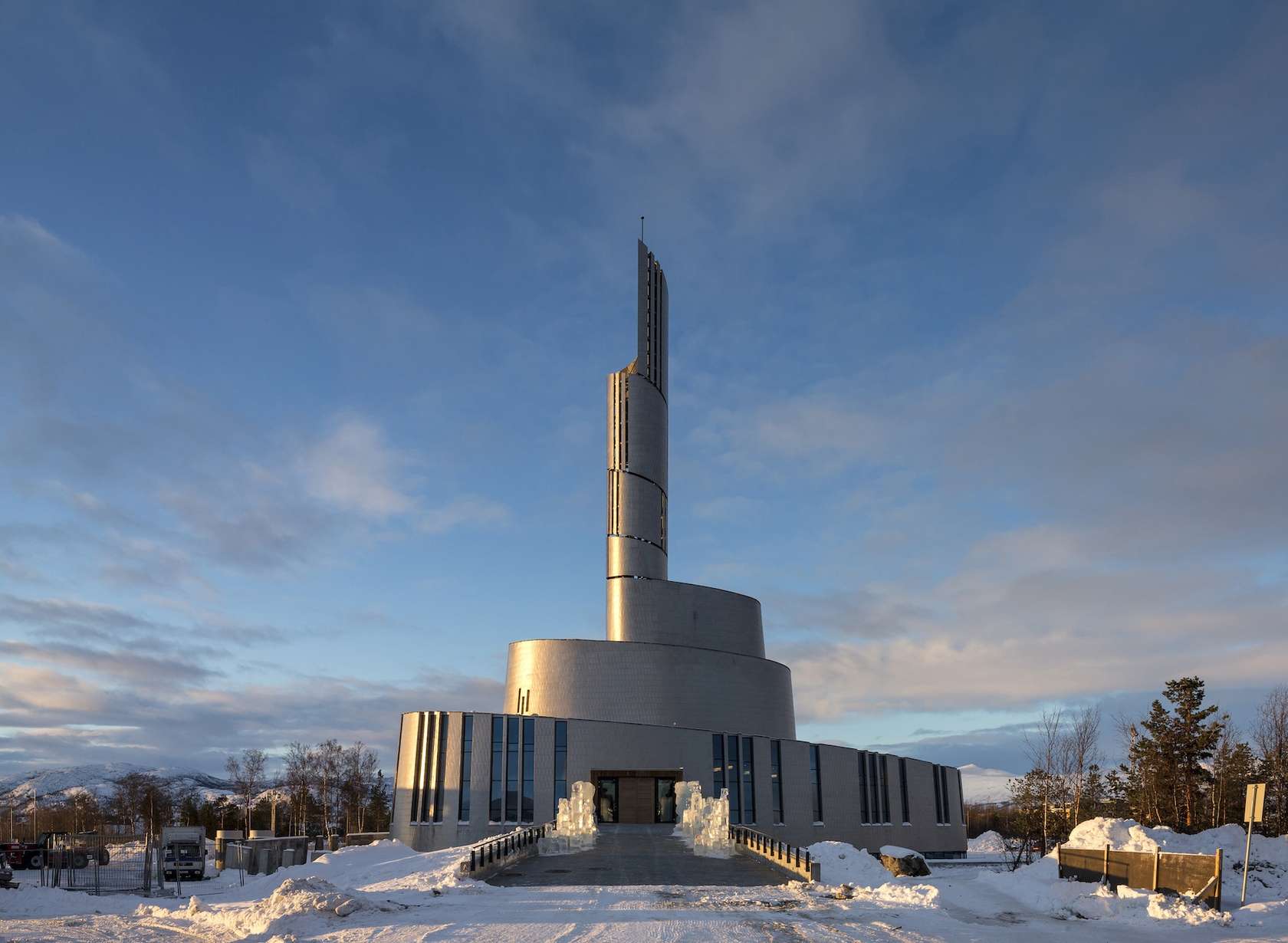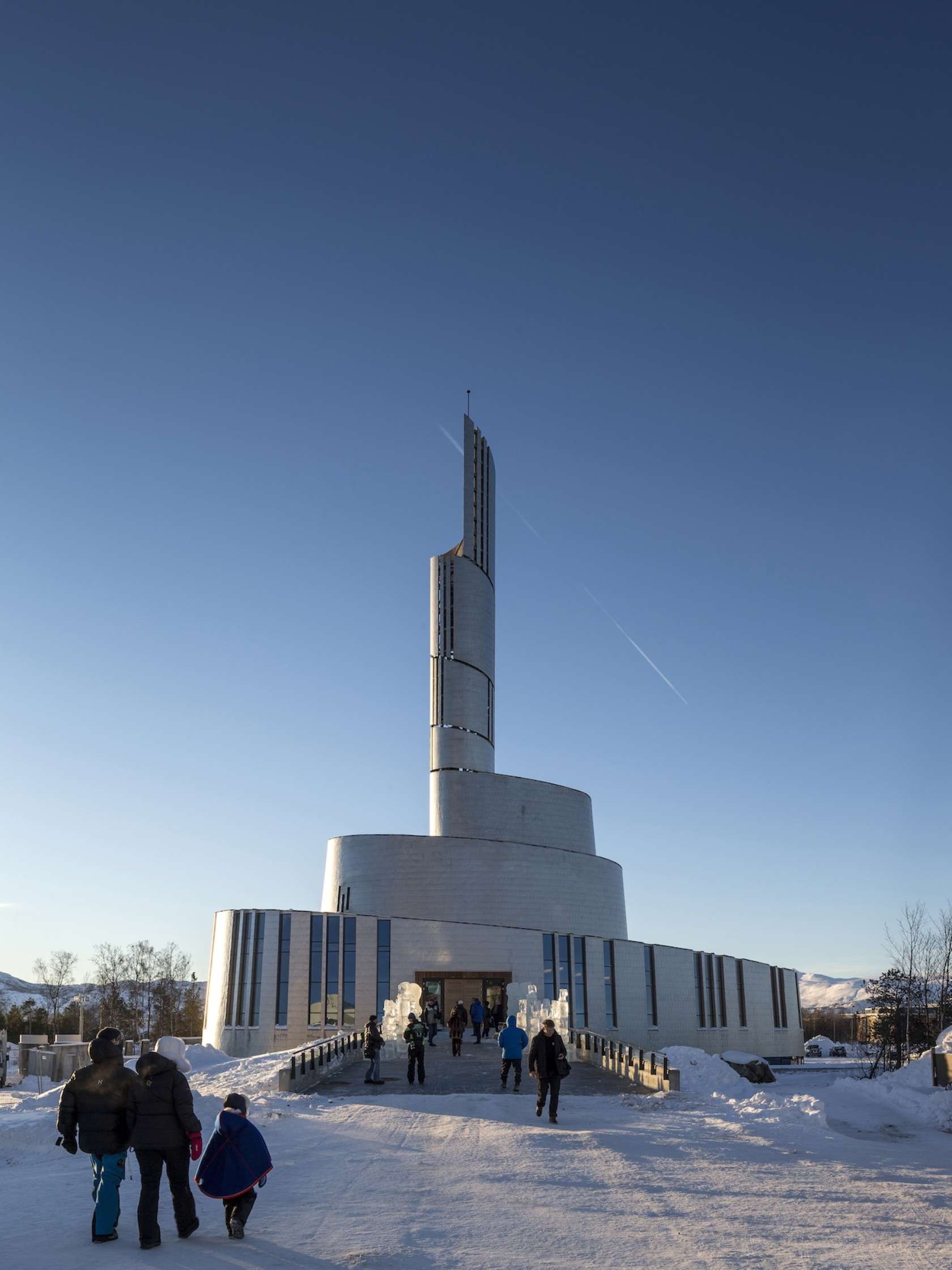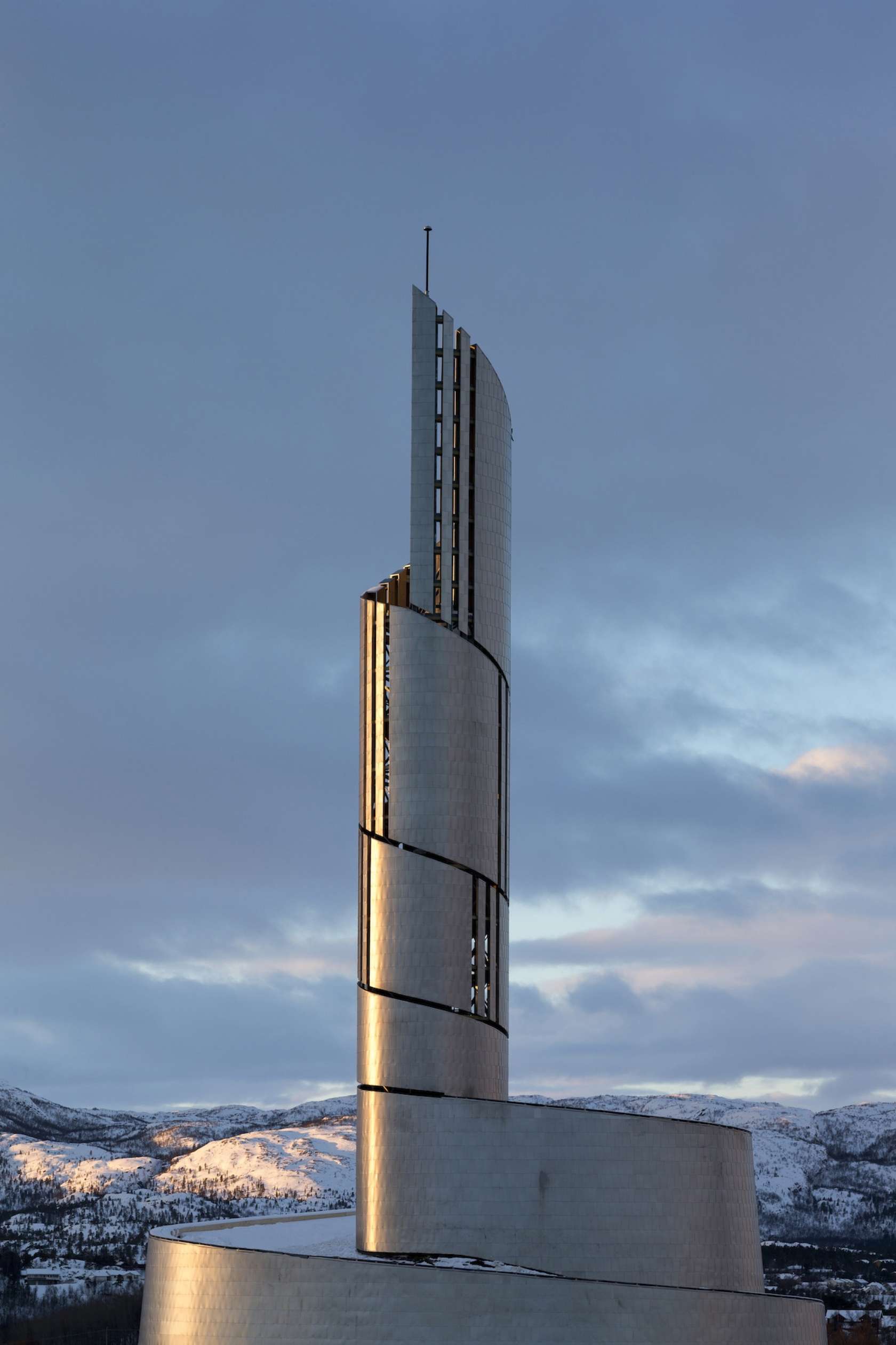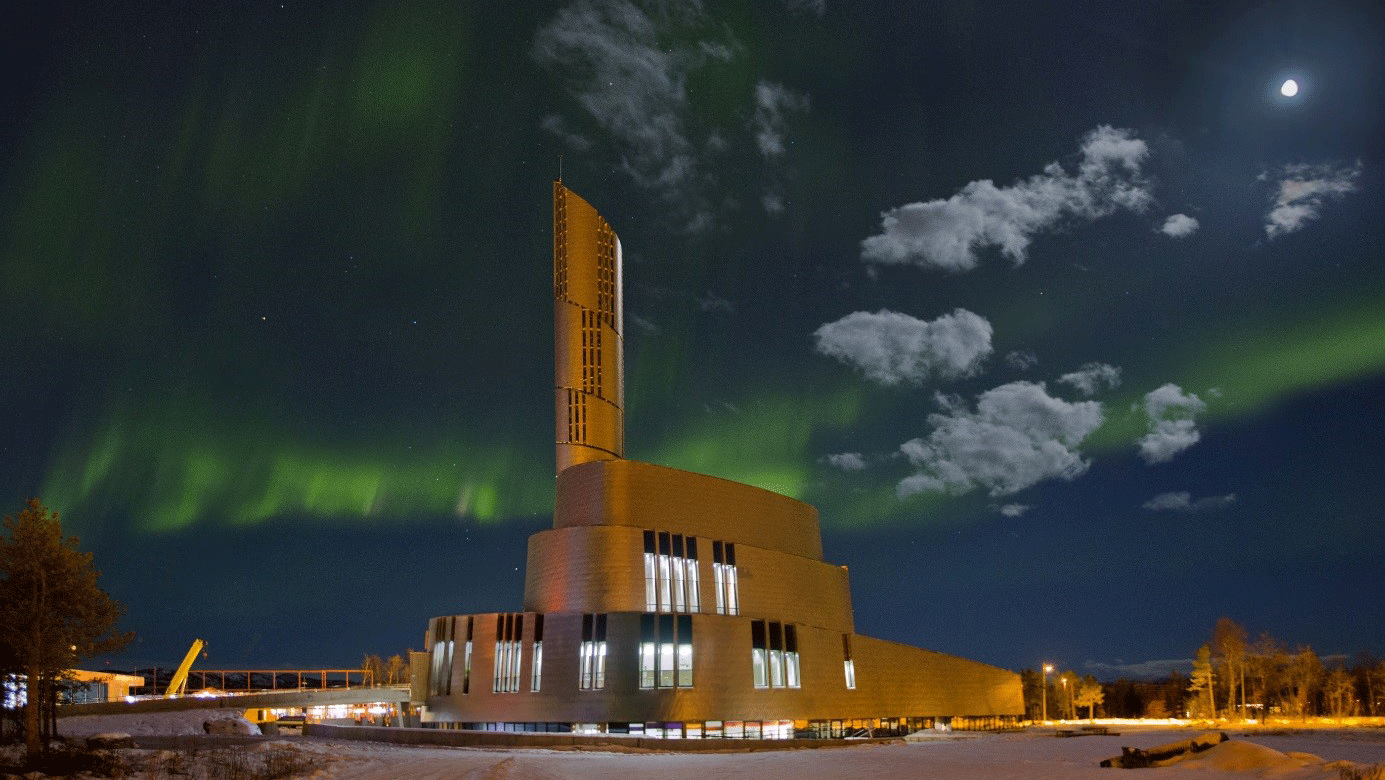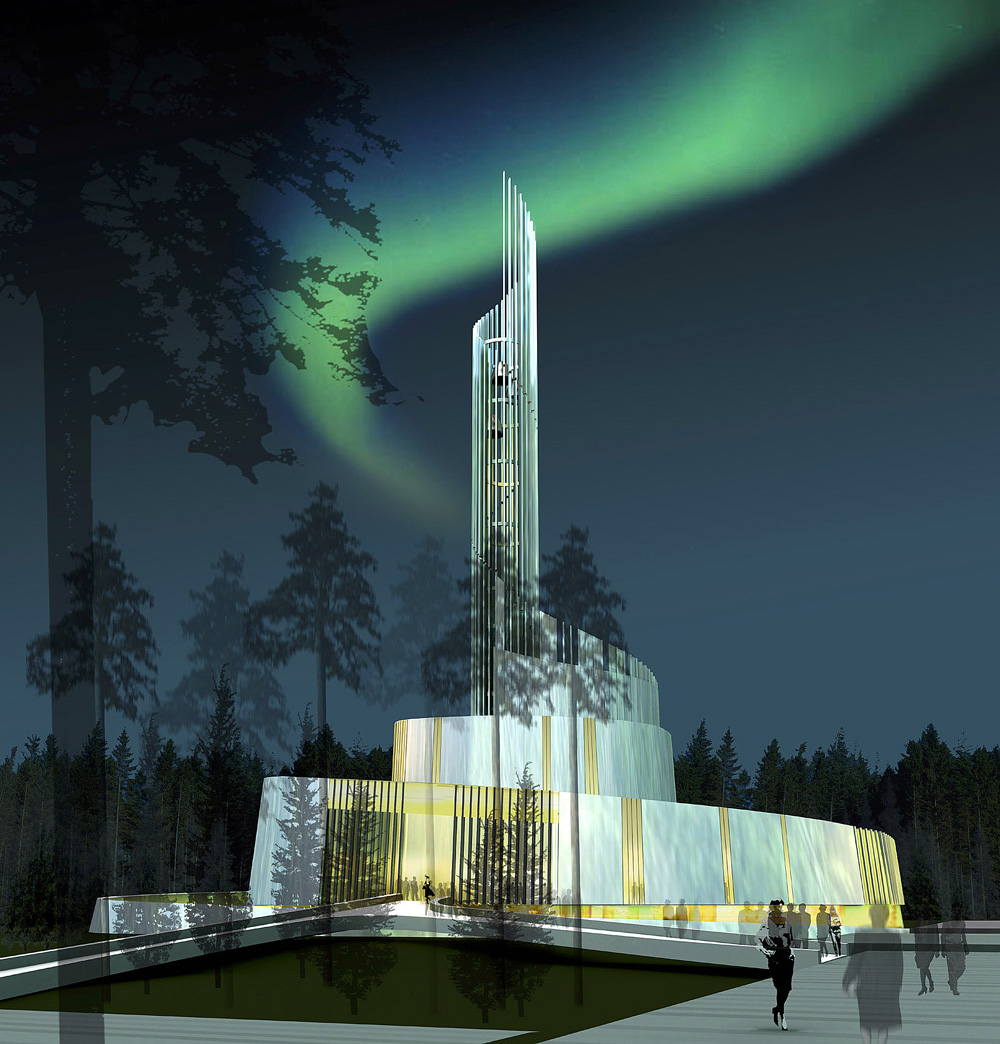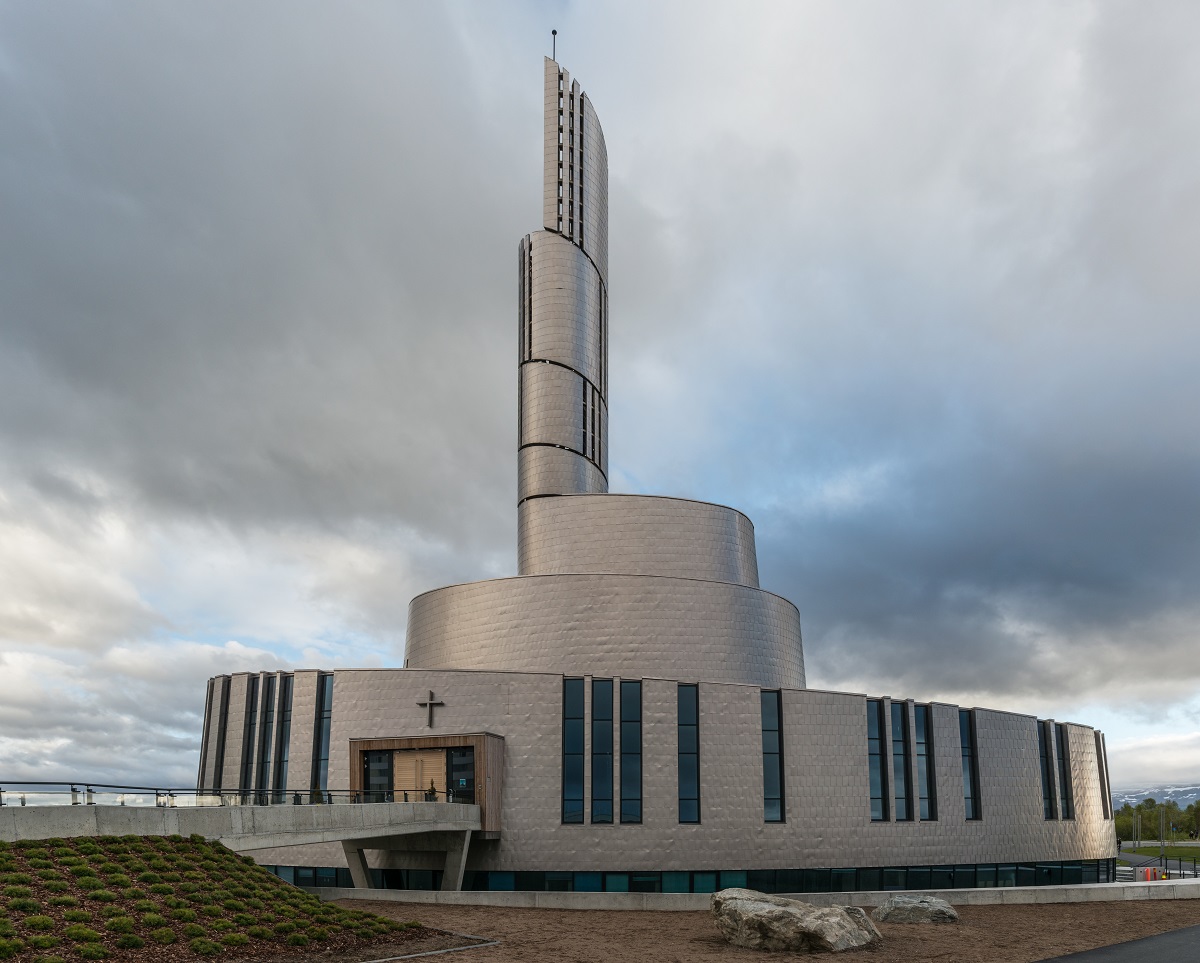 "The Cathedral of the Northern Lights is in its design a result of the surrounding nature and local culture. The building is a landmark, which through its architecture symbolizes the extraordinary natural phenomenon of the Arctic northern lights," explains John F. Lassen.
Some of Interior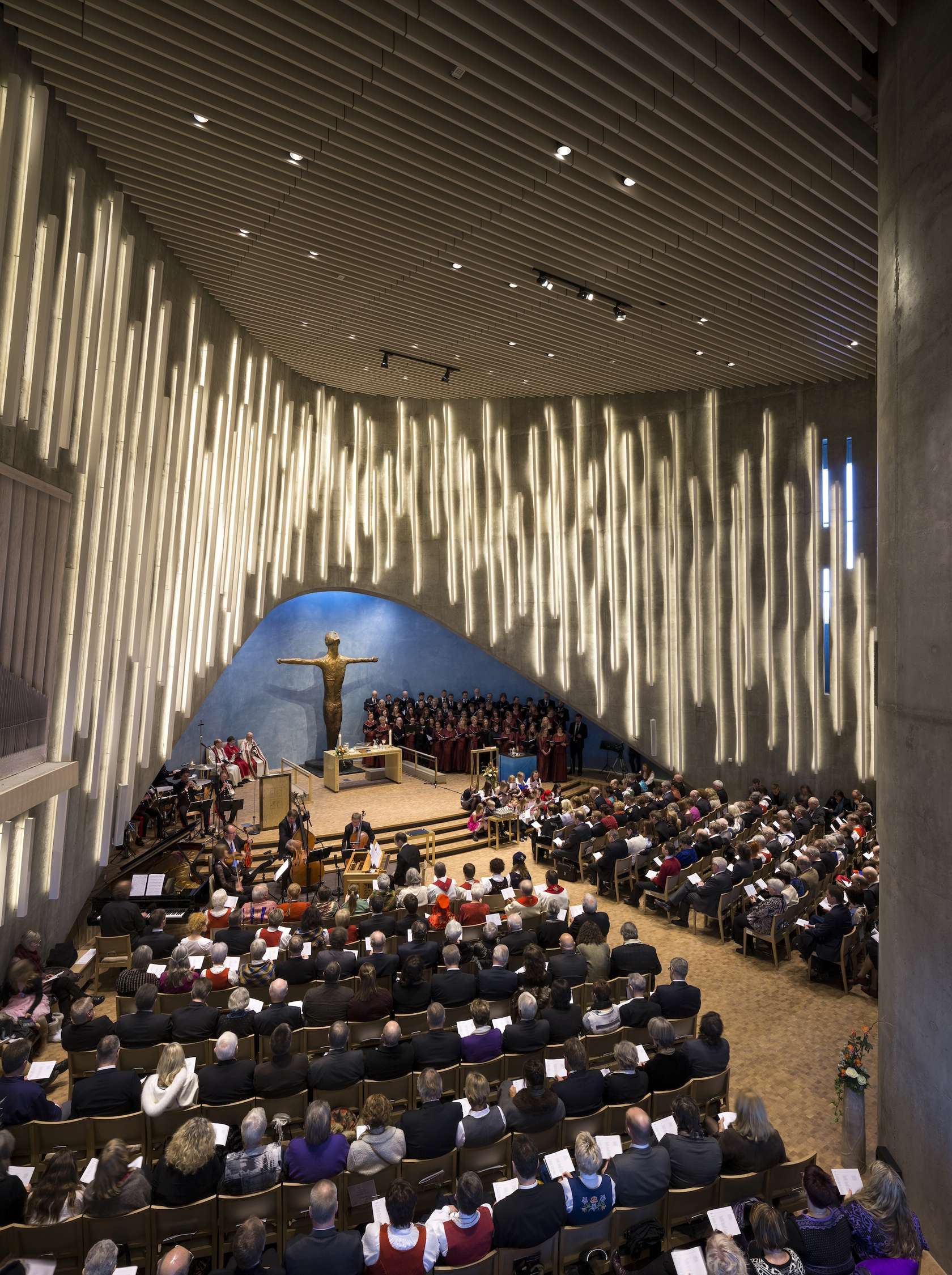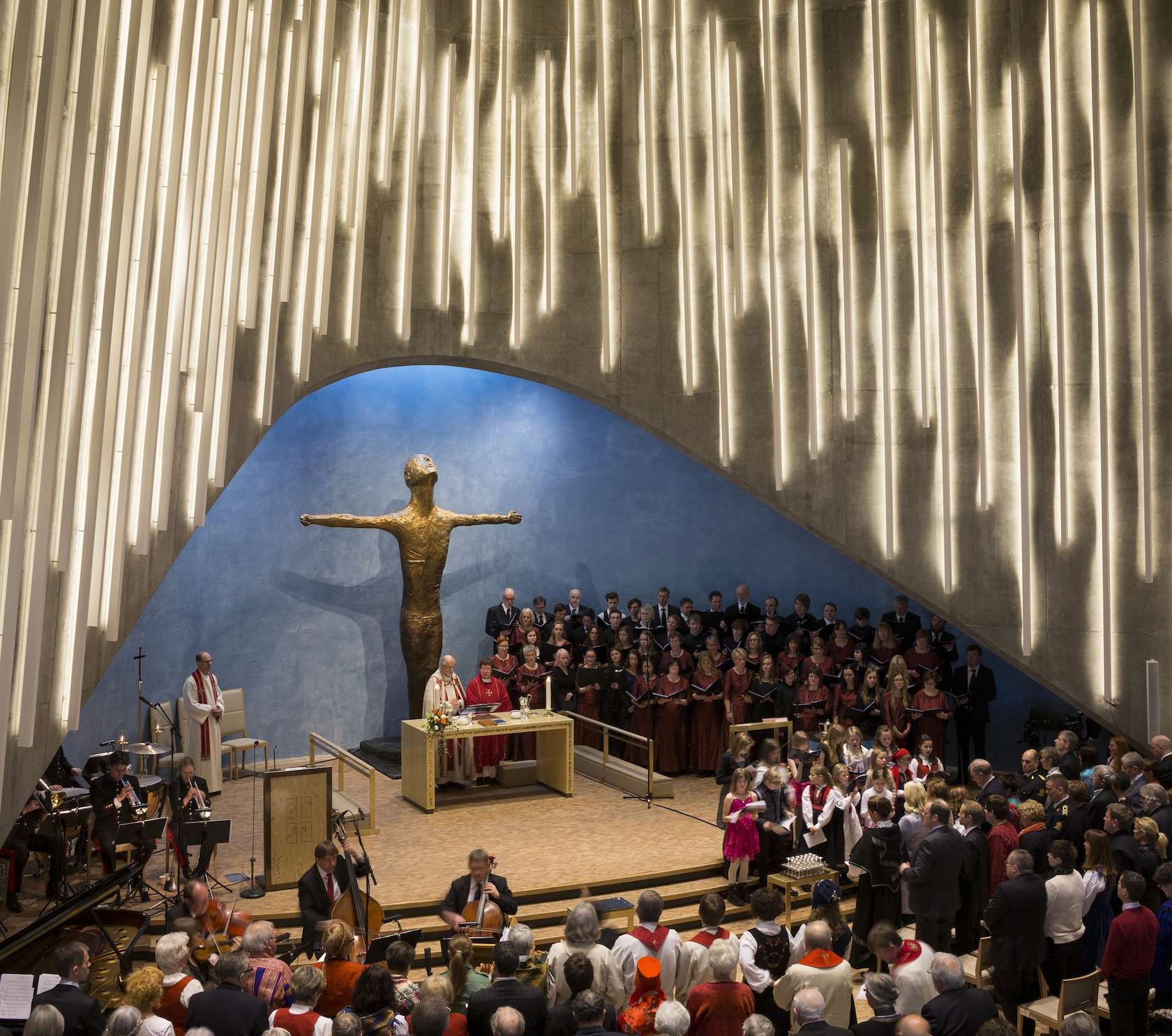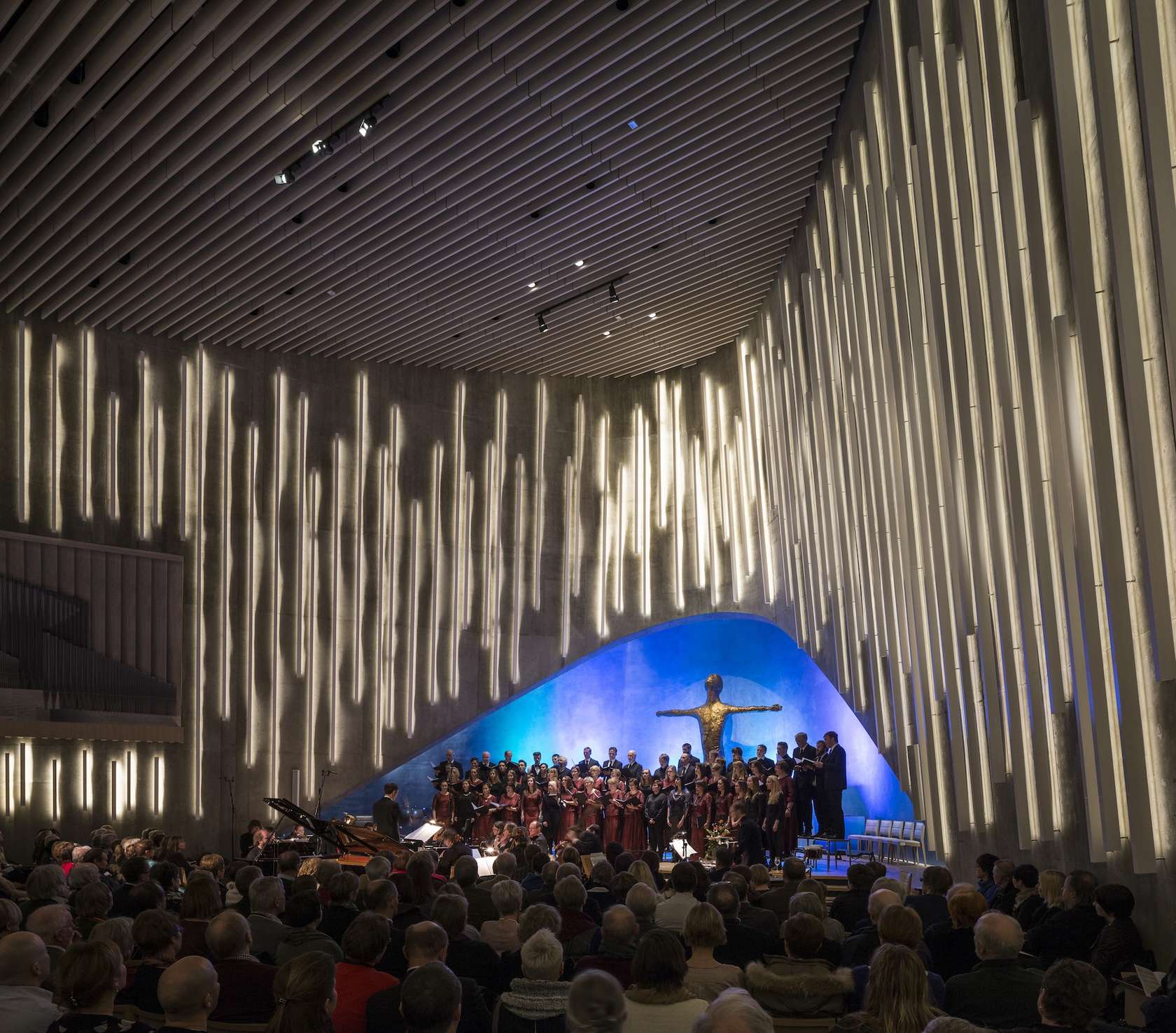 Source: http://architizer.com/, http://www.lonelyplanet.com