Whether you have just purchased new furniture or you are looking for something to give you a little pick-me-up, you can transform your home with minimal cost and effort. Sometimes, you only need to change just a few things in order to make a significant difference in the look and feel of your home. Better home interiors also have the added effect of spreading positive energy throughout the home. If you are looking to renovate your home, here are 25 simple interior design tips that you can use.
Wall Colours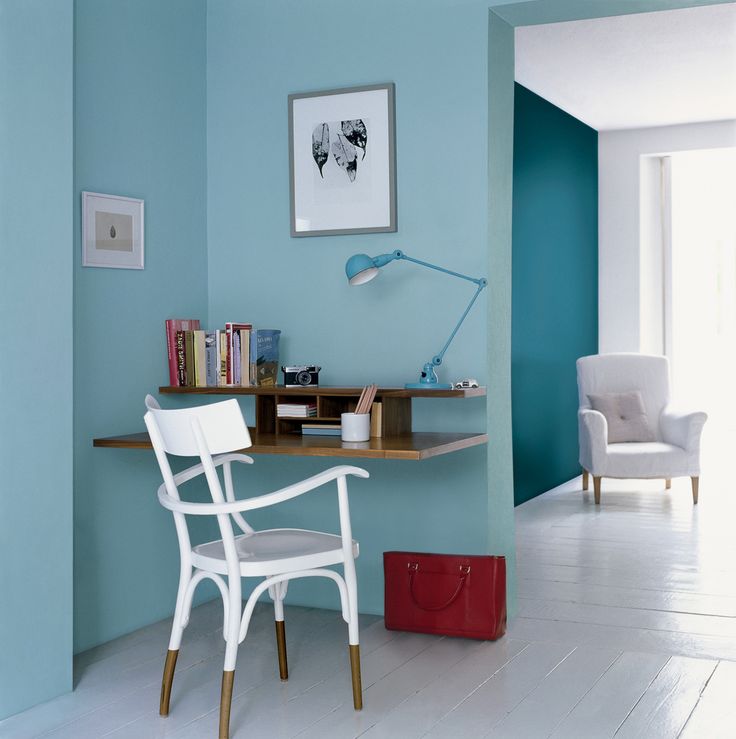 Finding the ideal colours for your room is simple once you decide to take the most eye-catching elements of the room and use them as your inspiration. If your room features a painting or area rug with a strong colour motif, you can start there and extrapolate these colours to the rest of the room. Alternatively, if your space features richly coloured walls, you can also use this colour as the main colour for your room and pair it with neutral colours. The ideal colour palette for your room really depends on the mood that you are trying to set.
Ideal Placement of Your Sofa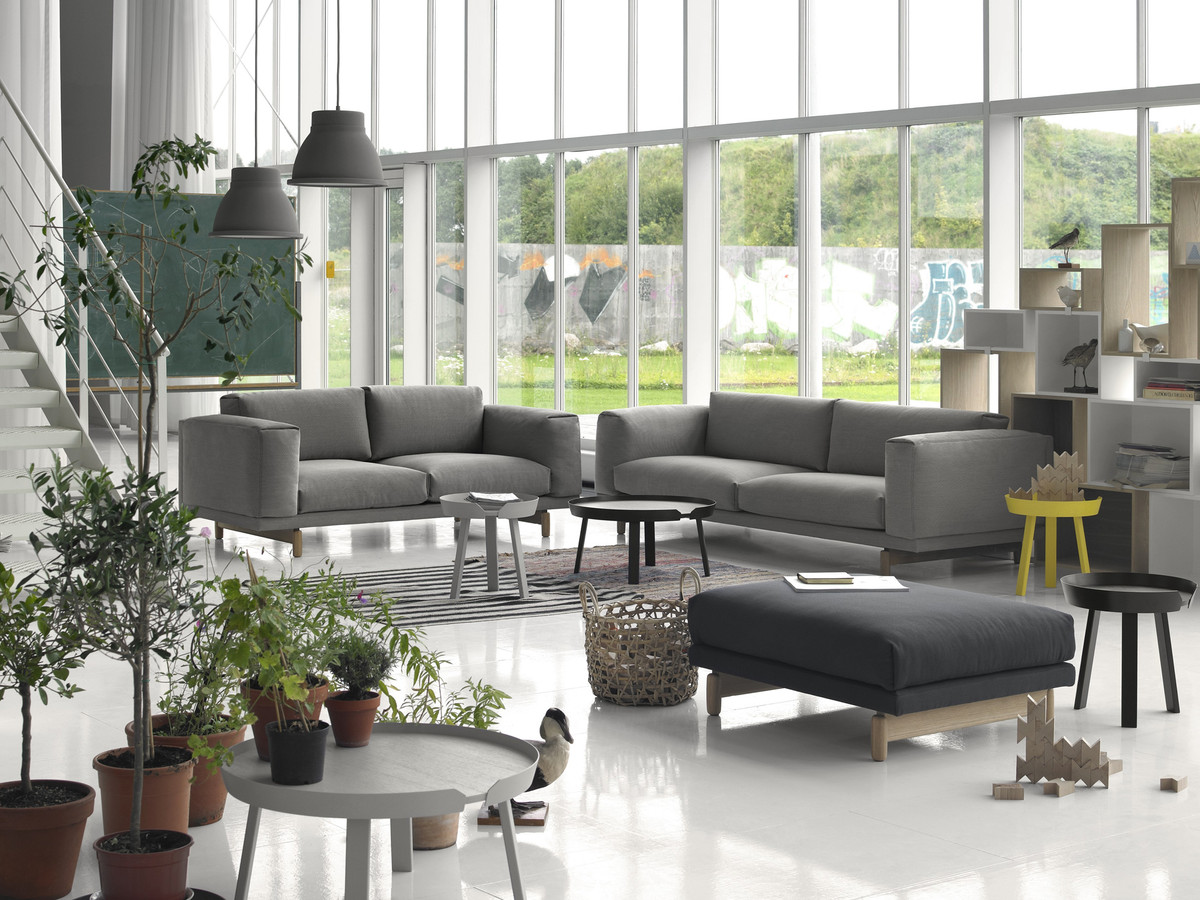 Placing a lounge should be done so that it can be used to its optimum capacity. Make sure that you keep entryways clear so that it isn't difficult to enter the room thanks to your sofa or sectional. If there is an area room of the rug, make sure that all of the legs of the sofa are either on or off the rug. Don't position the sofa so that it is only partially on the area rug because it may wobble. Make sure to place end tables and lamps a safe distance away from the sofa so that there is no risk of your decorative items being knocked over.
Combine the Contemporary with the Vintage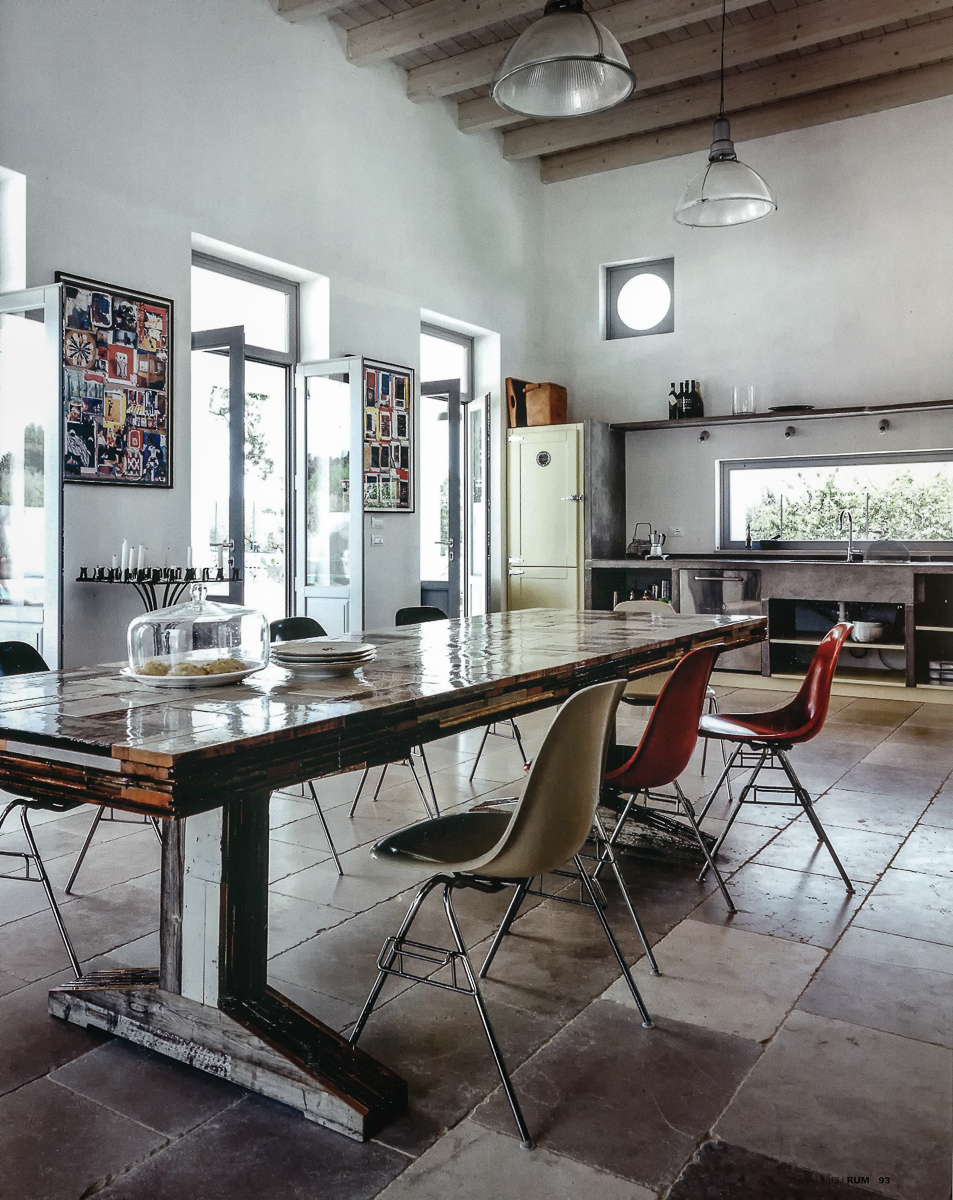 Combining contemporary with vintage elements makes for an interesting aesthetic. With the modern focus on finding eco-friendly furniture and interior decor options for the home, you should never hesitate to shop for at least some of your pieces at an antique store. Pairing these items with modern furniture will allow you to create a design for your room that doesn't immediately give away where you shopped.
Use Multiples
To get the most from your furniture, buy items that come in groups. When these items feature several smaller parts, they can be separated as needed. As an example, you may use a set of two identical Ottomans as an end table and also as additional seating.
Designer Lighting Fixtures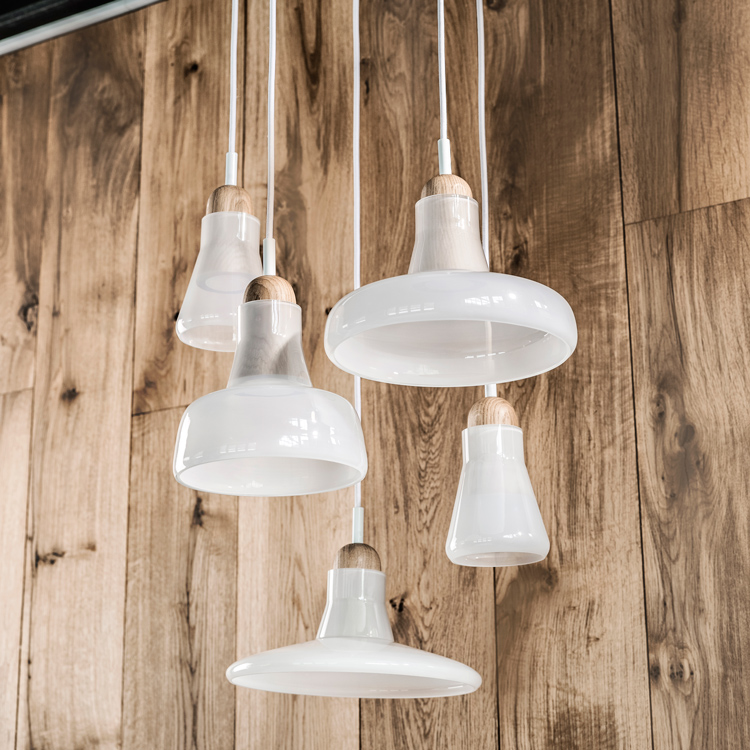 The lighting fixtures that you choose for your space should depend on the size and ambience that you want to create. In addition, the lighting should design should match to some degree with the overall decor. If you want the lighting to add something to the design of the room, consider lighting fixtures with metal accents. Using copper can make your space look stylish and warm. For cooler interiors, use aluminium or black metal accents to highlight various features of the room. Regardless of the options that you select, you should make sure that all areas of the room are adequately lit if you plan to use the room on a regular basis for studying, food preparation or other activities that require plenty of illumination.
Wall Design and Decorating Ideas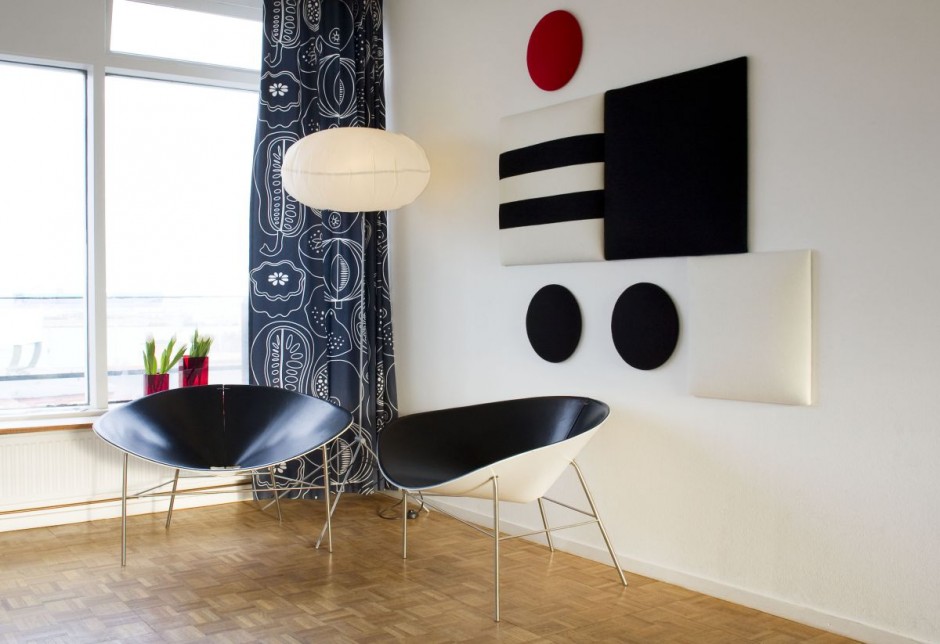 There are many ways to decorate a wall. Some people opt for wallpaper to add an interesting effect. However, if there are already many other colours in the room, wallpaper may make your room seem overdone. Instead, opting for a painting, photographs or a tapestry to decorate your wall can create an effective focal point for the room. In addition, mirrors are a great option for decorating a wall, especially if there room is small. Adding mirrors can make the room seem larger by adding new dimensions to your space.
Interior Paint and Fabrics for Furniture
If you are trying to find the right interior paint to match your upholstery, start by selecting the most prominent colour elements in the design and selecting one of the colours that you most prefer to use on the walls. If your upholstery features neutral colours, consider using a bold colour on the walls to add some contrast to the decor of the room.
Double Up the Function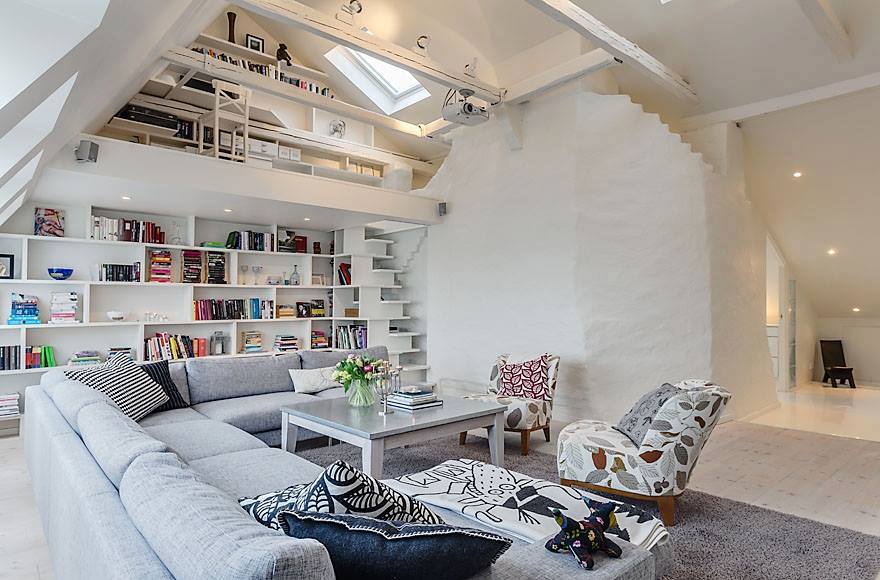 These days, many people are trying to make their clever interior design ideas work in small spaces. As a result, some elements of the room will need to have multiple functions in order to achieve the results that you are looking for. When you purchase furniture, select furniture that can be used in multiple ways. For example, if you decorate the space with a small dining table, it can also be used as a study table when not in use.
Mirror Design & Placement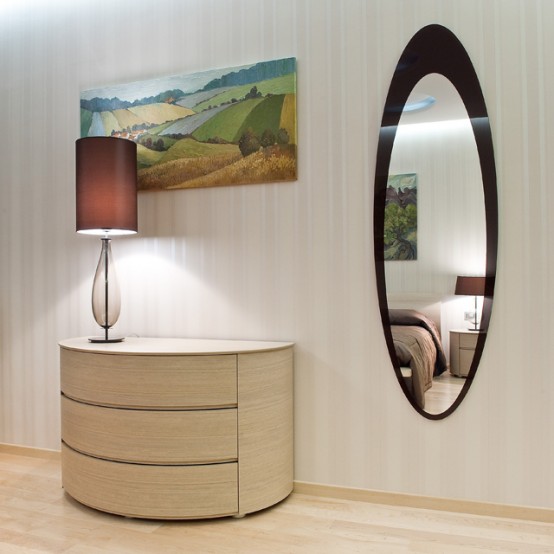 Mirrors are often used to create mystery and add other dimensions to a room. However, your choice of design for the mirror should be in alignment with the style of the furniture and other elements of your room. Choose a modern, mid-century or traditional style mirror to match with the rest of the room. When it comes to the placement of the mirror, the right placement should depend on the lighting of the room. If you want to create a soft ambience, avoid placing mirrors where they may harshly reflect the light. Alternatively, if your goal is to bring more light into the room, place a mirror opposite a window to attract the daylight.
Create a Mix
When you design the look of your room, don't focus on trying to make everything match. In fact, a room that has an eclectic vibe is far more interesting than a room that simply features sterile elements in the same design styles and colours. You can also mix some decorative pieces with books in a bookcase to improve its aesthetic look.
Add Life to the Room
To breathe life into your space, bringing a bit of the outdoors into your home can help you to relax and make your home seem calmer. Buy some decorative pots and add some interesting flowers and plants to your home.
Select Bold, Unusual Art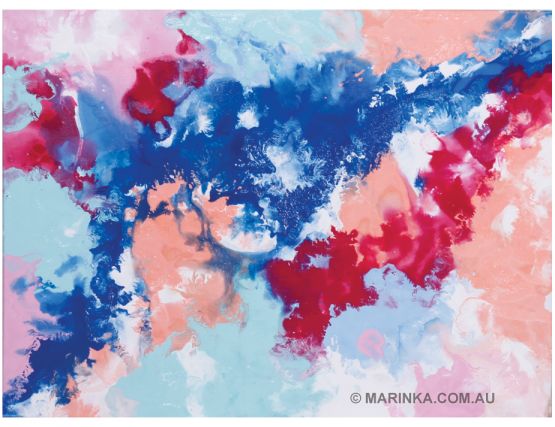 Bold and unusual art can make a space that is otherwise average seem unique and mysterious. However, if it isn't in your budget, you don't necessary have to invest in expensive paintings or sculptures. Photographs and prints can serve as unusual and thought-provoking art for your walls.
Select Unique Designs That Work
Even if you choose to use ideas that you've found online or in design magazines as inspiration, there should still be some items that are unique to your tastes. Select unique designs, such as a dynamic coffee table or one-of-a-kind sculpture, that reflect your personality. However, to get the most from your space, you should make sure to select items that are not just for aesthetic reasons but are also useful.
Custom Build Some of Your Furniture
If you want to get a bit creative, you can include some custom-built furniture in your home to give it a unique feel. These days, purchasing custom-built furniture is easier than ever and many companies offer a range of styles, upholstery options and finishes for you to select from.
Add Pillows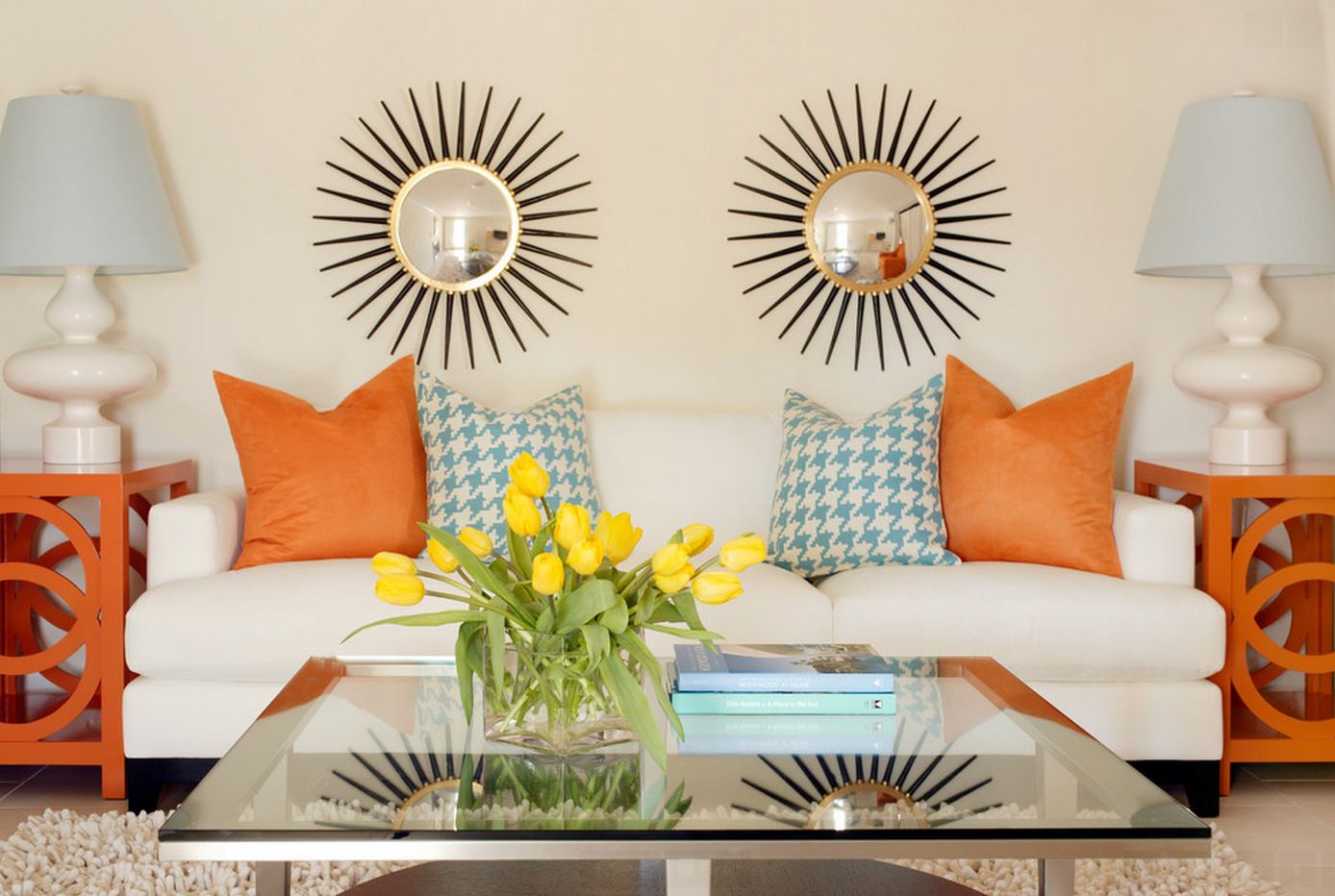 When it comes to creating the perfect design for your room, the details matter. Dont forget to include pillows for the bed or sofa to bring all of the elements of the room together. You can use designer pillows in matching or contrasting colours. However, don't overlook the importance of comfort when it comes to selecting fabrics and fillings for your pillows.
Use Light, Natural Wood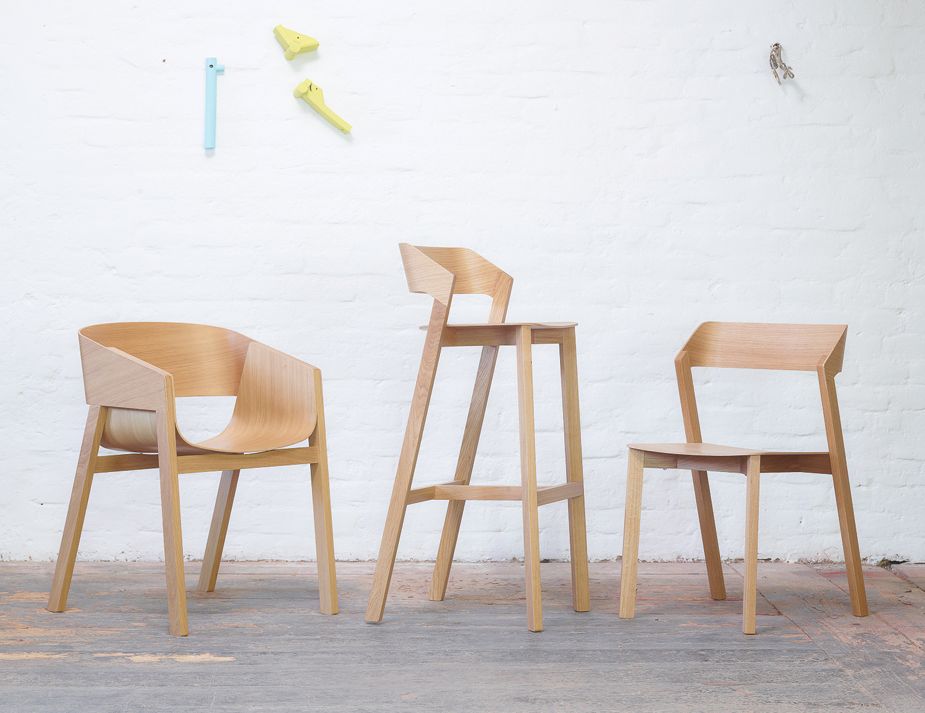 Natural wood can dramatically improve the look of your furniture. Using natural wood is a great way to create a Bohemian look in your home. Additionally, the natural wood can be used to bring a light, joyful ambience to the room when paired with neutral and lighter hues for the furniture upholstery and decor.
Build decor around a Focal Point
Although, the idea of using a focal point for your room has been addressed many times already, we cannot emphasise enough the importance of building your interior decor concept around a focal point. Using a single focal point for the room will demonstrate that the design of the room has a purpose and it will keep you from designing a room that looks cluttered and too eccentric for anyone's tastes.
Replace Vertical┬аBlinds with Curtains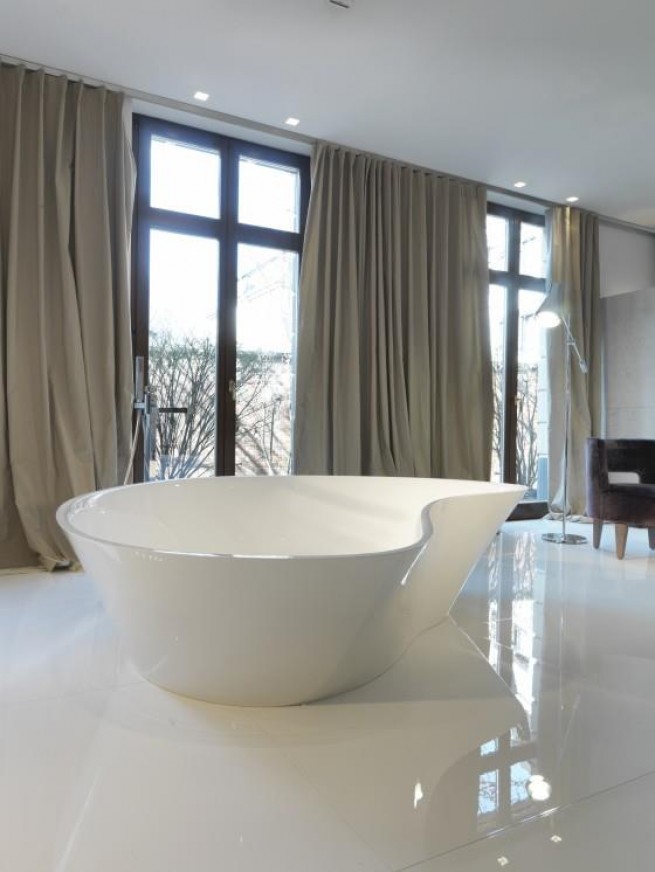 Using curtains instead of vertical or horizontal blinds can help to make your space seem larger. Make sure that you position the curtains so that they start at the top of the windows and hang all the way to the floor. Choose colours for your curtains to match the other major elements in the room. If you want to bring more natural light into the room, use light or white curtains. However, if you prefer a more intimate feel for your room, then darker curtains can give you the appeal that you are looking for.
Family Photos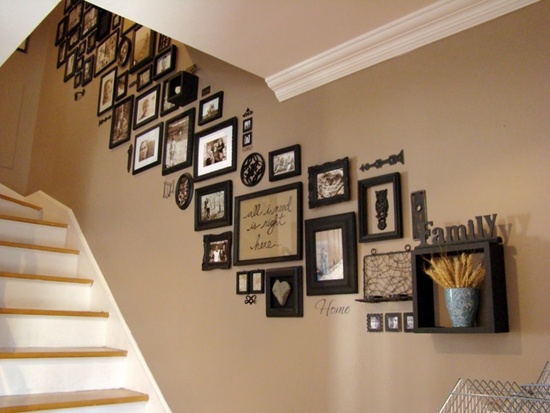 Any home should feature family photos in order to provide a warm atmosphere. Choosing an eclectic mix of frames for your photos can create interesting wall art for your room. However, your photos don't only have to go on the wall. You can also opt to place your photos on a bookshelf, mantle or end table for a more traditional approach to adding family photos to your space.
Give Purpose to Your Room
Before begin planning the decor for your room, you must decide on a purpose for your room. Will your room serve as a home office, kid's playroom, or extra bedroom? If you plan to use the space for multiple purposes, make sure that the various functionality options for your room are incorporated into your furniture and home decor options. By carefully planning your space, you can be assured that you will be pleased with the results.
Designer Rugs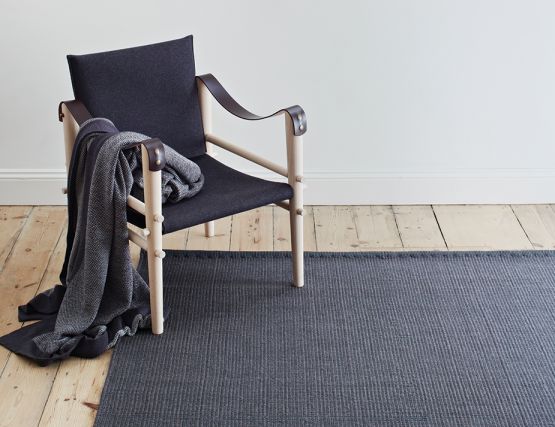 Designer rugs are a must-have for any home and not only are they excellent for protecting your floors, they can be also used to hide stains and other imperfections. The key to using an area rug in your home is to make sure that it is the right size for your space. For a larger room, you may want to use an area rug that covers a large portion of the room. For a smaller space, a smaller area rug is the best option to separate your room into distinct areas which will make it seem larger.
De-clutter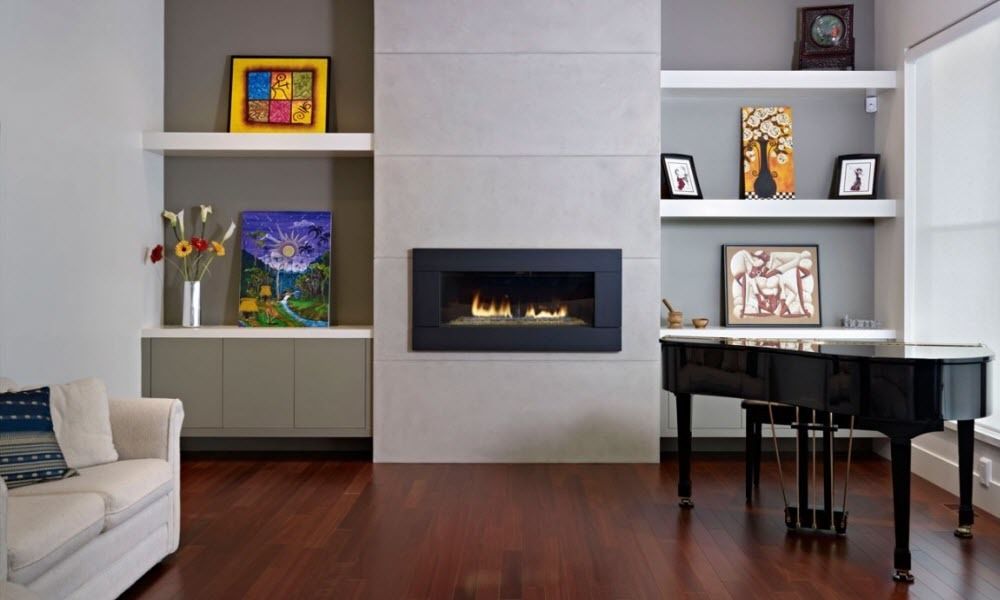 As you design the look of your room, make sure that you do not clutter the space with too many ideas. In addition, you should make sure that any loose items have a home so that your room feels more comfortable. Try using furniture with built-in store to store smaller items and keep them out of the way when they are not in use.
Brighten up the Space
As you add elements to your room, you may find that some of the elements can make your room seem less cheerful, especially the addition of dark colours. To combat this effect, alter the lighting to improve ambience of the room. This may mean adding floor lamps or ceiling fixtures to make sure that all areas of your space are well lit. In addition, don't forget about the importance of natural light by making sure to add mirrors and curtains that will allow you to make the most of the daylight that enters your space.
Make the Most of Your Vertical Space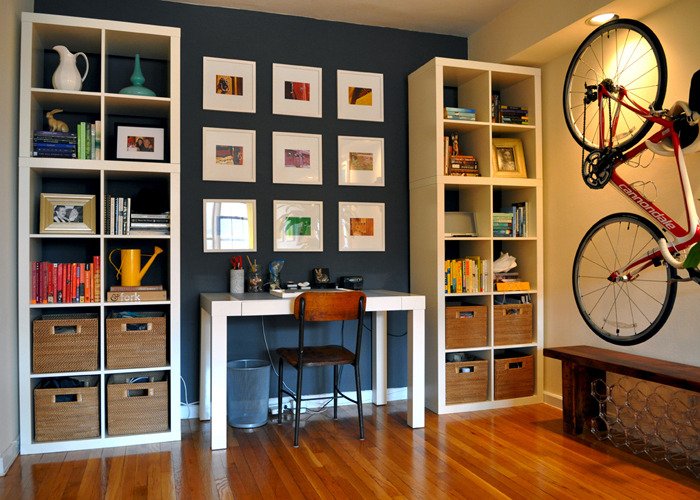 Using hanging shelves can reduce emptiness of the walls and make the design of your space seem more complete. Additionally, this vertical space can be used to store small items. Using shelves of varying heights can create an interesting focal point for your room because this valuable space is generally overlooked in most homes.
Modern Wall Clocks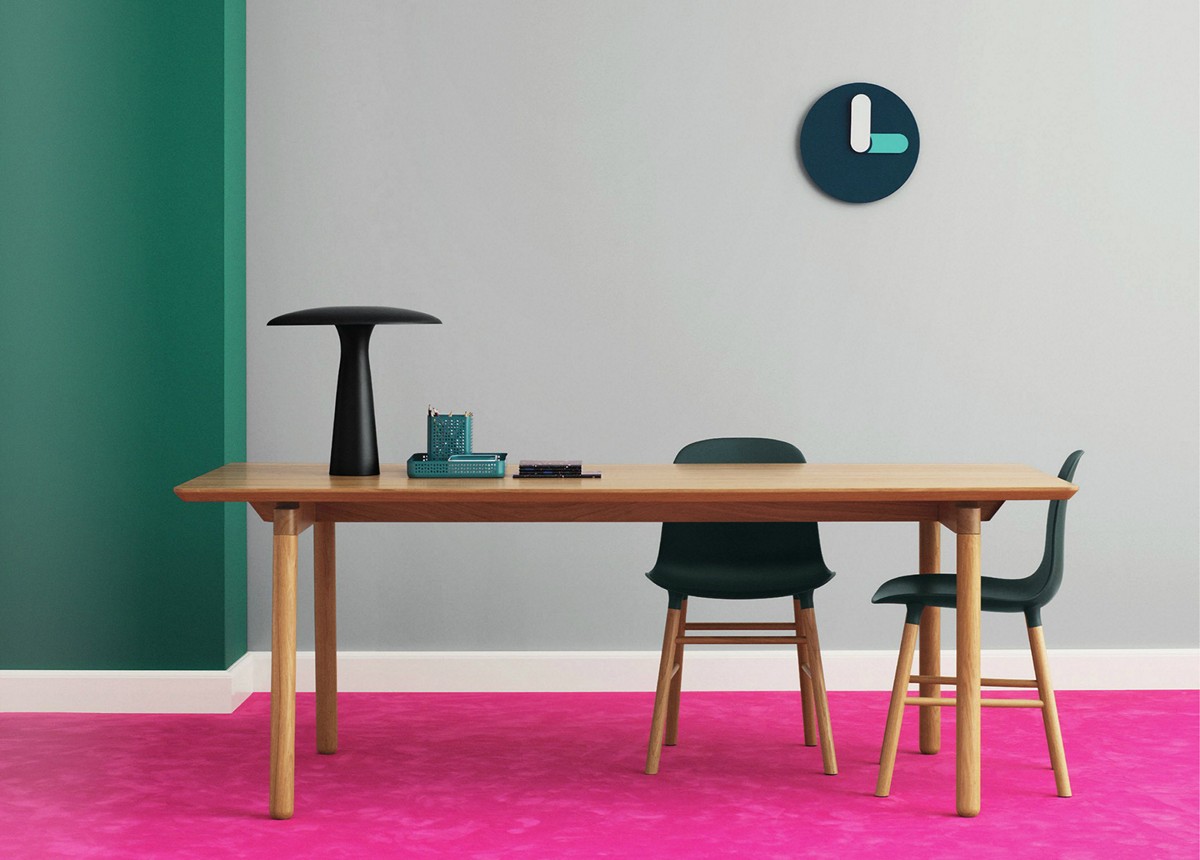 Modern wall clocks are a final decorative accent that you can use to improve a room's interior. Whether you prefer a dose of pop art, retro or 21st century designs, a modern wall clock is a functional element that you can add to a room that also serves as a work of art for a wall. Use modern wall clocks to add sophistication or fun to your space.
By using these home decoration tips, you can showcase your character while also creating new possibilities for your home. In addition, many of these ideas are so simple that they can be updated seasonally to help you create the perfect look for your home year-round. There is simply no reason that your home can't be a stylish one with these tips.
Get inspired today and give your home a makeover! You'll be happy that you spent the time to make things just a bit brighter in your home.
Source: https://www.huset.com.au/