Wainscoting is paneling, traditionally made of wood, that starts at the floor and rises to 36 or 40 inches in height, with paint or wallpaper covering the upper spans of the wall. The wainscoting is generally topped with chair rail trim. It was originally used in dining rooms and kitchens to protect the lower walls from the backs of chairs, and in bathrooms to protect the lower walls from moisture and mildew from the sink and tub. It can still be used for these purposes, as long as a high-gloss paint is used, but it's also a great decorating detail.
Old-Fashioned Bead board.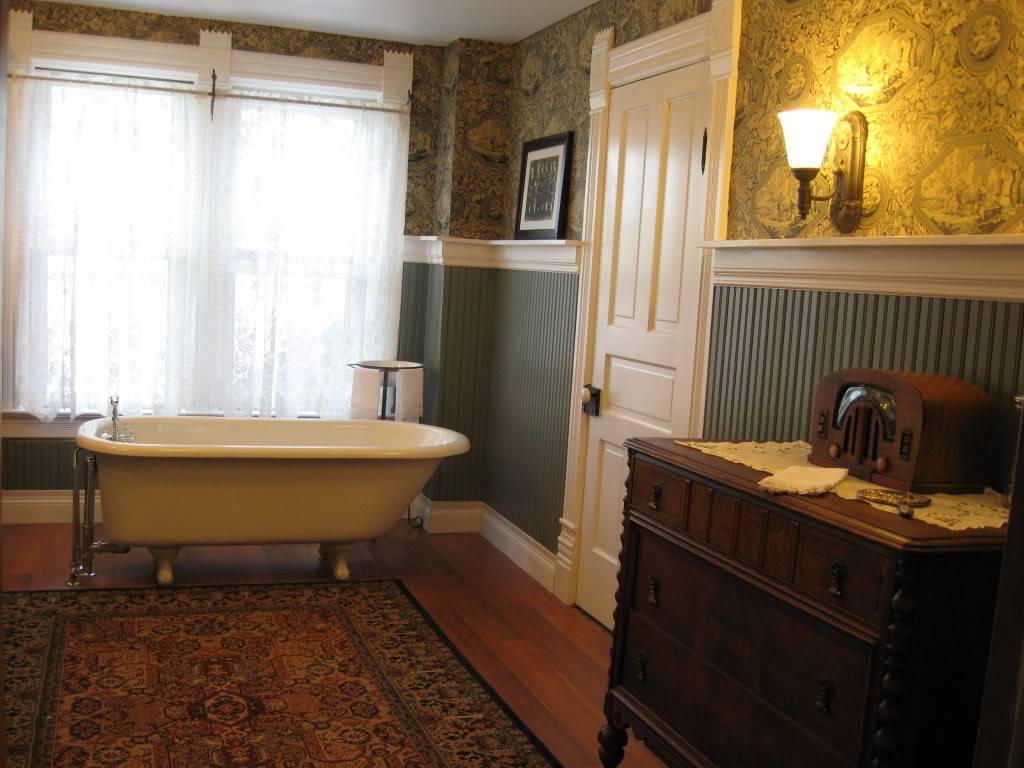 The classic look for bathroom wainscoting is thin-patterned beadboard in a white or cream gloss paint, with a darker, colorful wallpaper above it. If you do this, go all out and make it look like something out of an 1890's apartment house, with heavy floral wallpaper and big, bold chair rail and baseboard trim around the wainscoting. Make sure the wallpaper is moisture-proof, which may not be completely in line with the old-time theme but will help prevent it from steaming off the walls.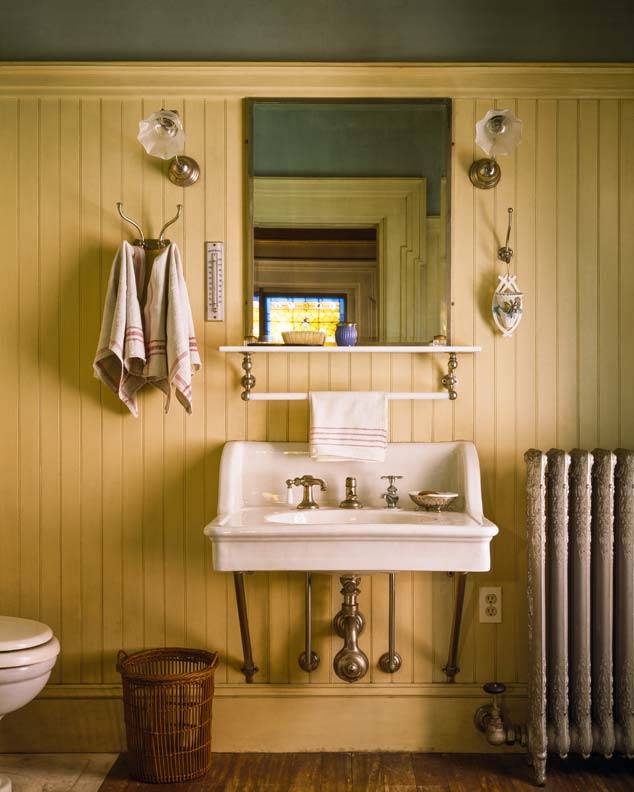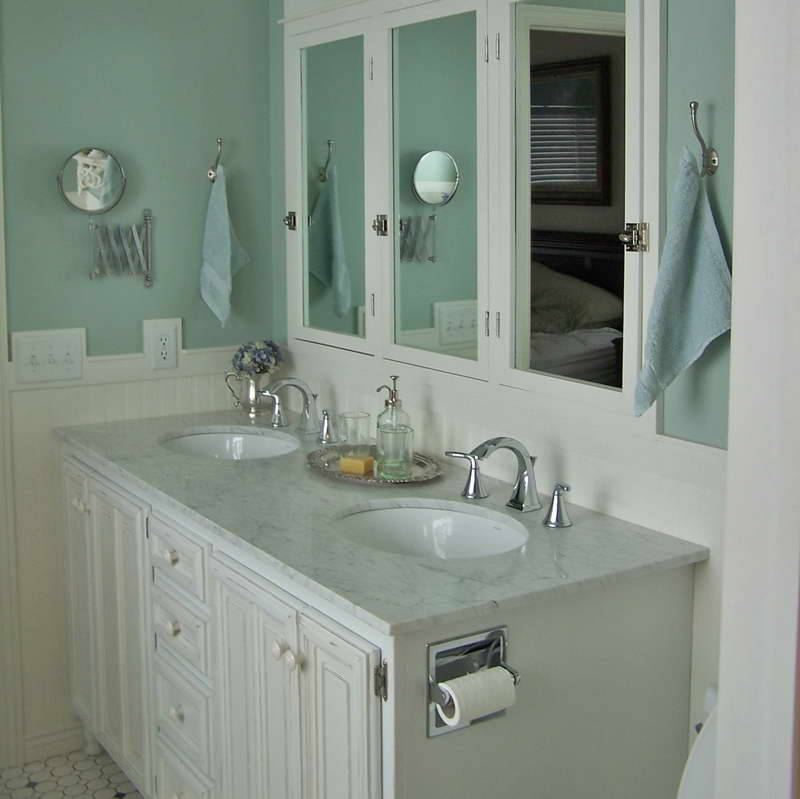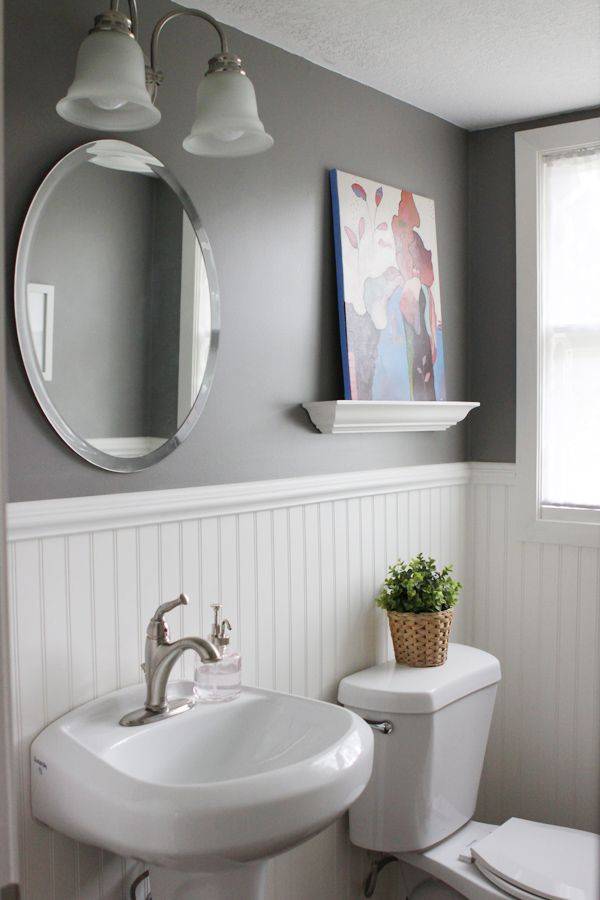 The Library Look.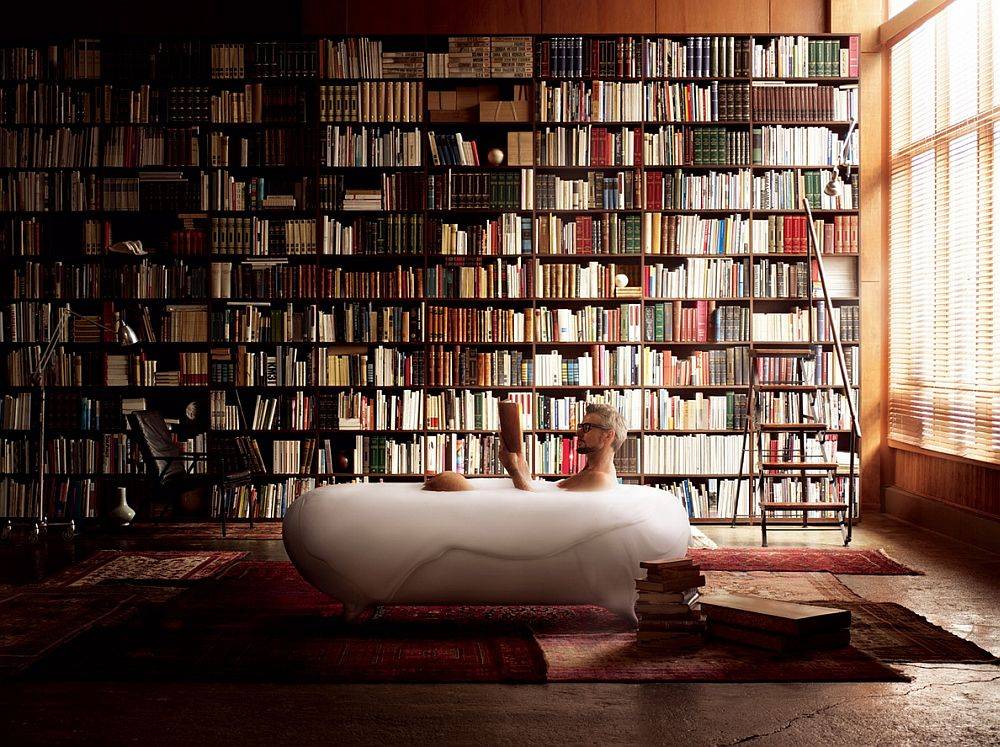 If you're going to use real wood in your bathroom, why not go all the way make it look like real wood? Use square raised panels on the wainscoting instead of bedboard, and stain it a deep, rich brown or reddish shade, like a formal library. Make sure you cover it with three coats of good polyurethane gloss to protect against moisture. Top the chair rail with a wood shelf and put a few old books on it. Complete the look by painting the upper wall in a deep, rich color like wine red or dark blue.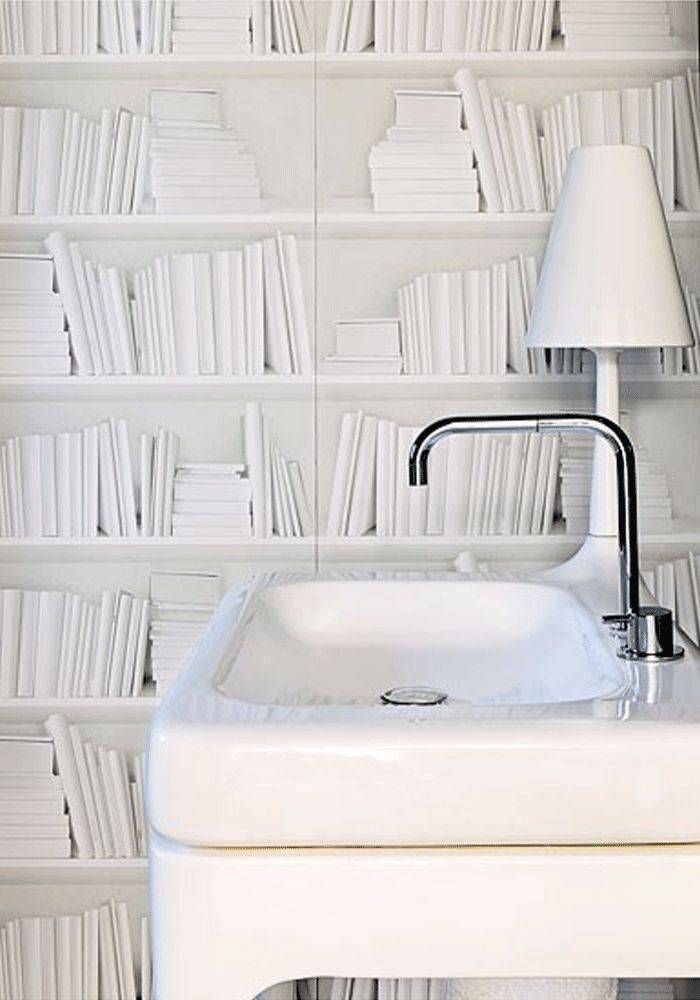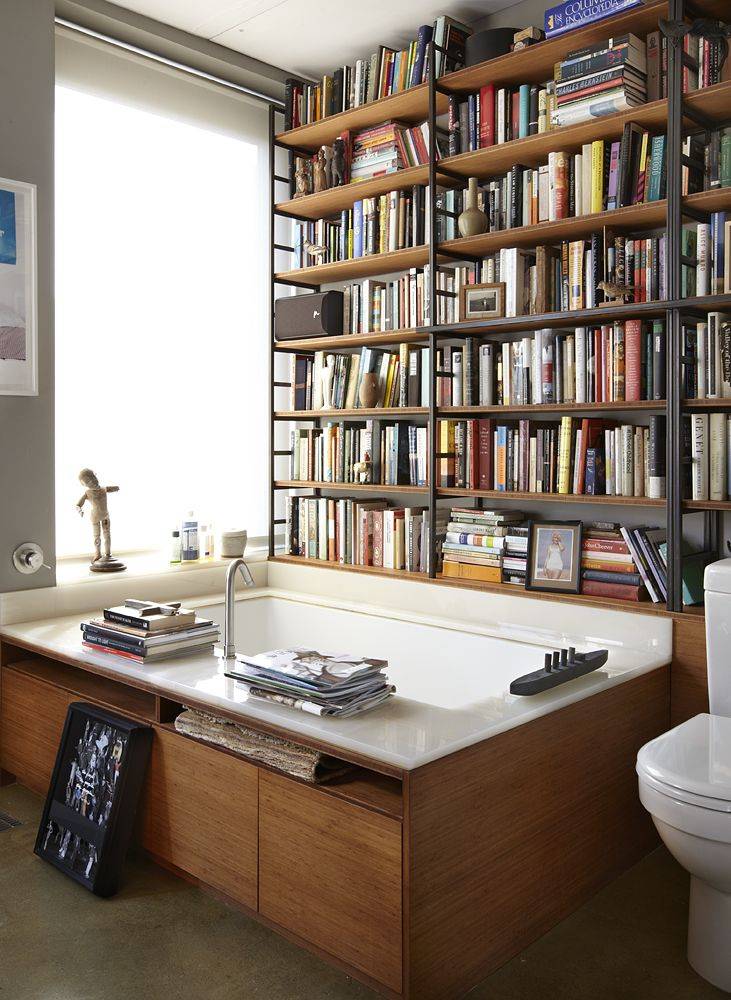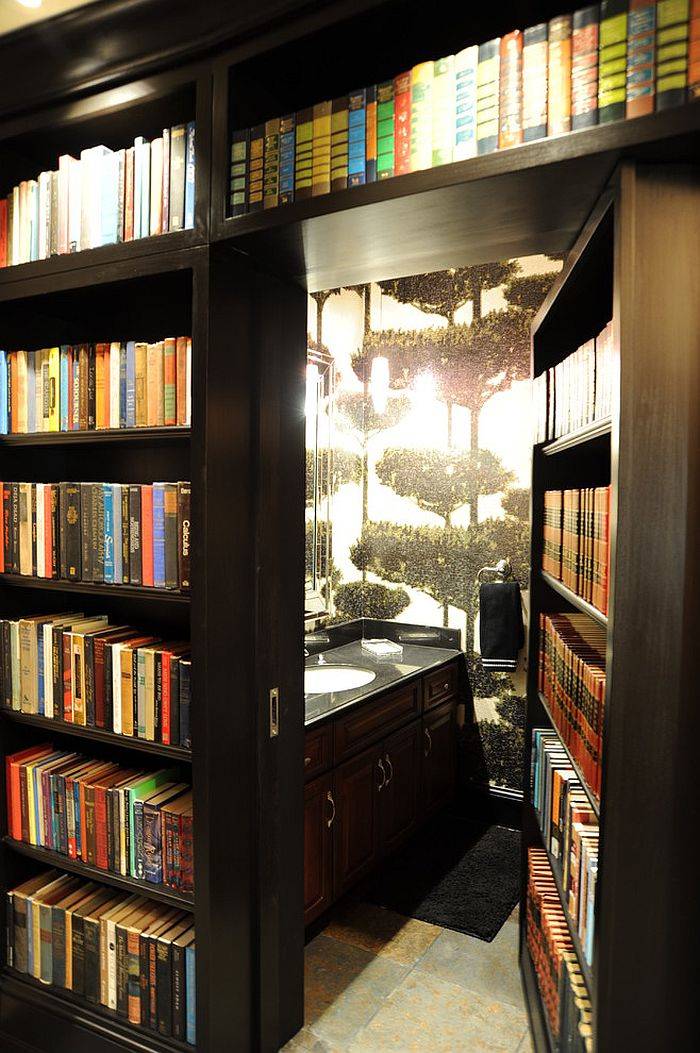 Mosaic Sunrise.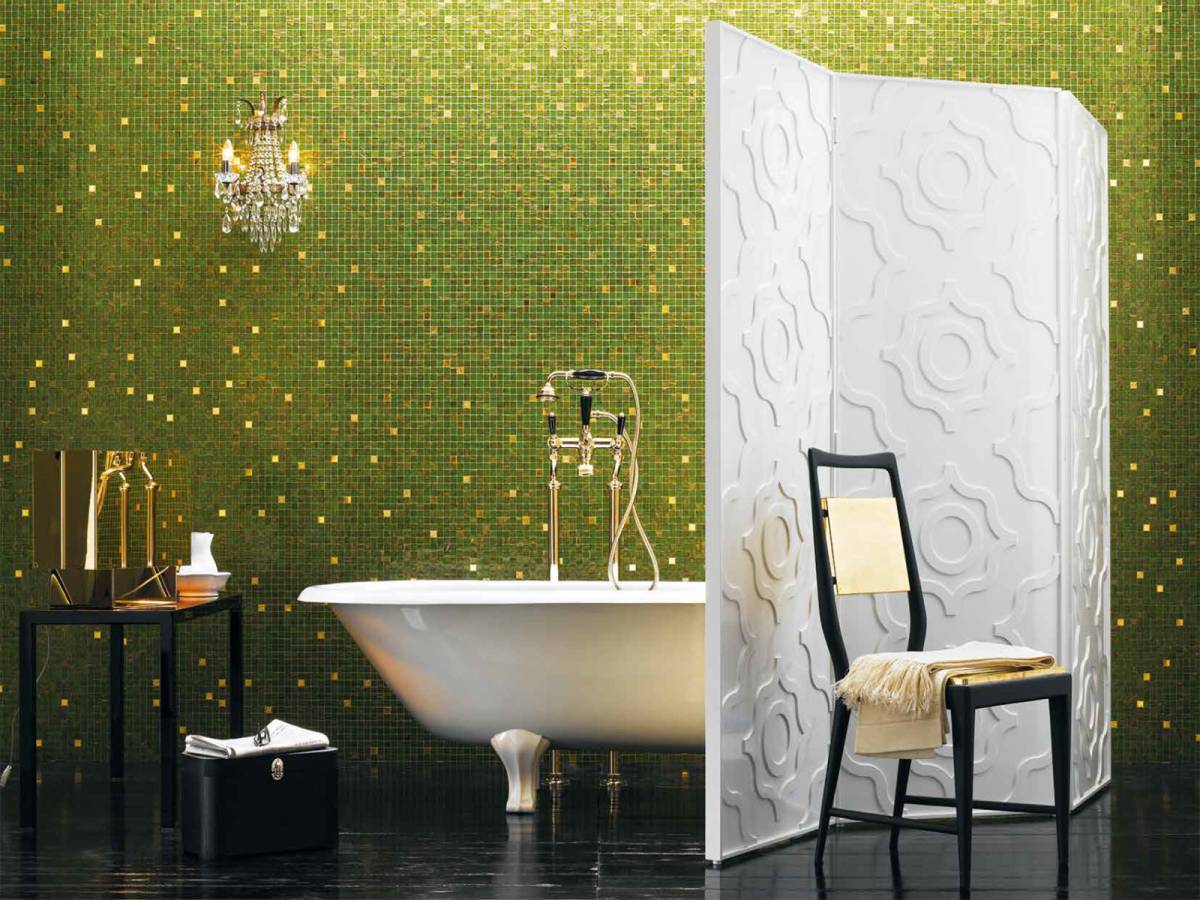 For a fun conversation piece of a bathroom, use flat, plain wainscoting and paint it an ocean-blue color, with hints of green in it, so it looks like a straight horizon of water. On the wall above, use small mosaic tiles to fashion a mural scene of a sunset over the water, complete with a lighter-blue sky, clouds and birds. Lay a few brushstrokes of yellow onto the blue-green wainscoting under the tiled sun to represent the setting sun's reflection on the water.