Undoubtedly, a sink is an essential part of every kitchen. We need it in any case even if we have extra powerful modern dishwashing machine. In most cases a double bowl system is installed. This system helps to save water by pre-soaking the plates and other staff in detergent containing water in one bowl, with further rinsing in the second one. Sounds effective but a little bit boring, isn't it? Here you can find some exiting ideas of creative sink design.
Classic and antique kitchen sink
We will start with simple classic, but with a little taste of antique for the fans of the style and old copper: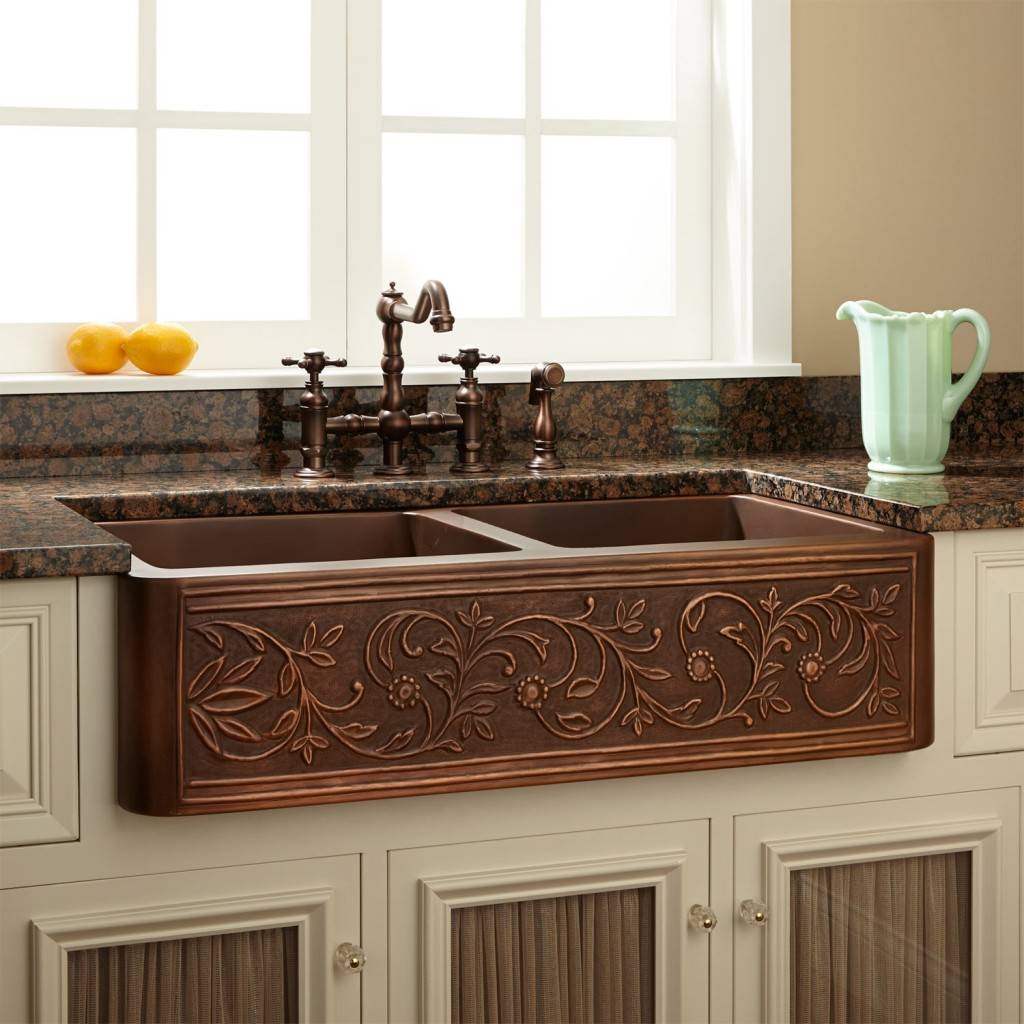 By the way if you have a possibility to place your sink near the window you'll able to relax while washing by enjoying outside views, especially if you house is in the country or picturesque city suburbs.  Also this position doesn't need artificial light during day hours, so you can reduce your electricity bill.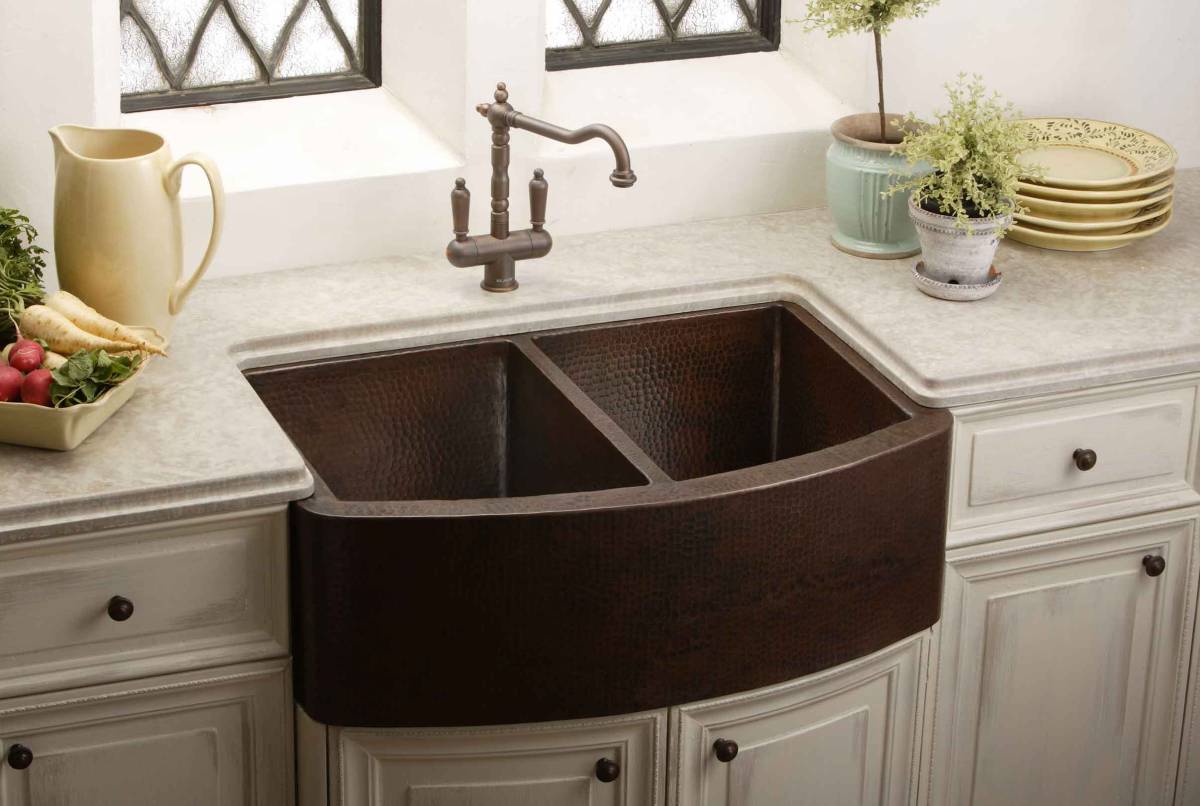 One more example of a copper hammered double bowl sink combined with marble. An excellent piece of old-school classic style design, isn't it? But it doesn't look boring!
Unique transformers for party
Here you can find an amazing example of futuristic sink design. It combines the sink, kitchen table, and induction cooktop.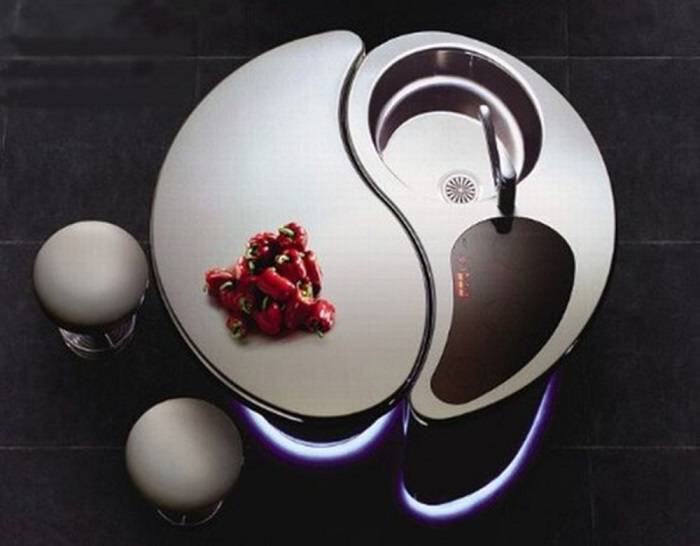 And it could be easily transformed into a bar counter for a party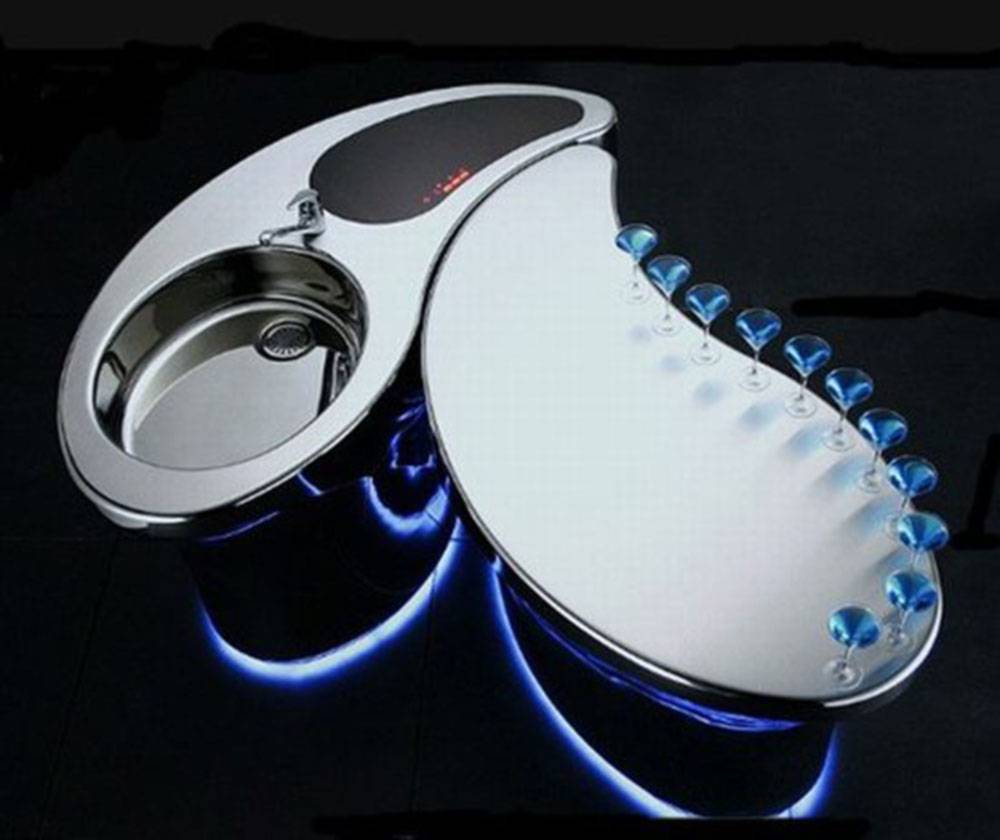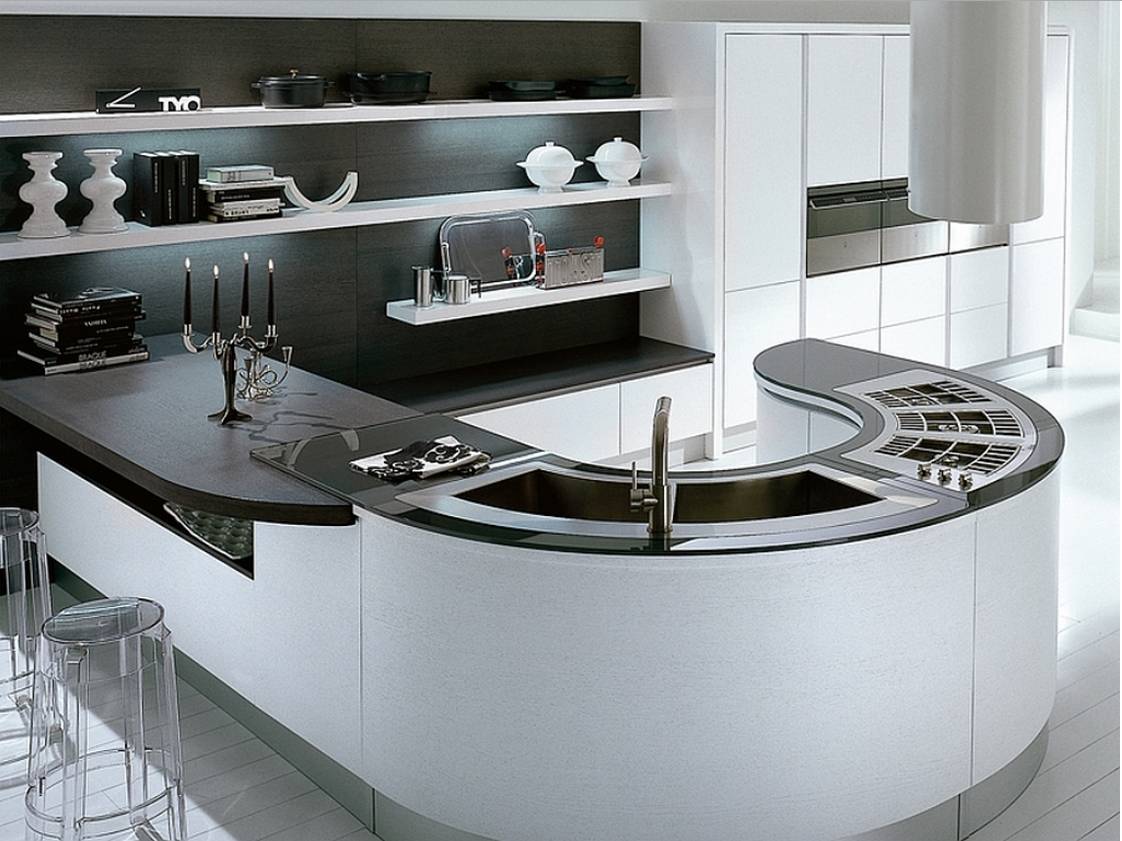 You can even transform you sink into the ice cooler for cocktail party.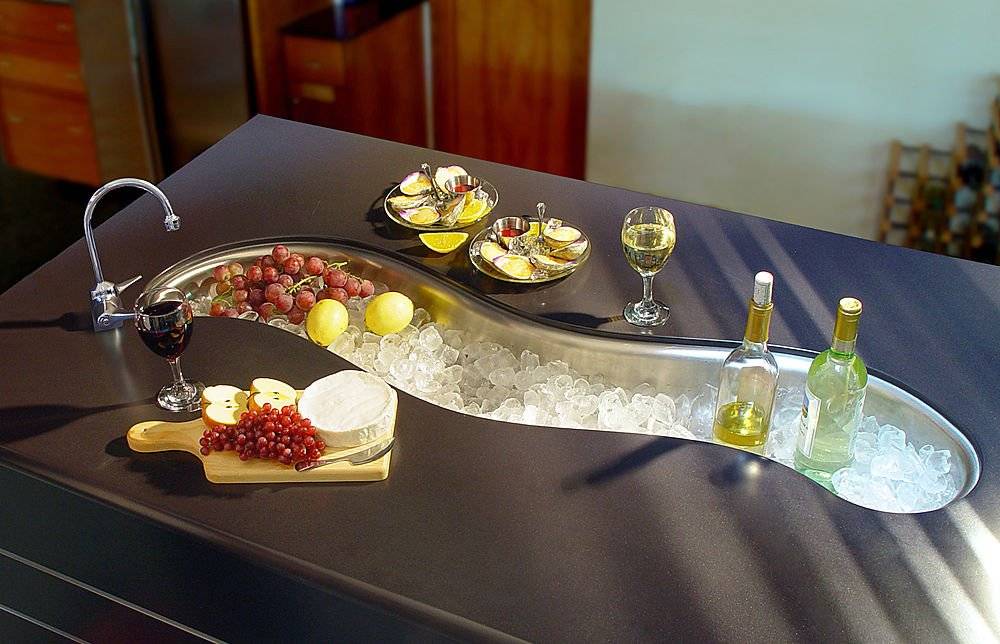 Modern steel and glass
Or how about this fantastic glass sink?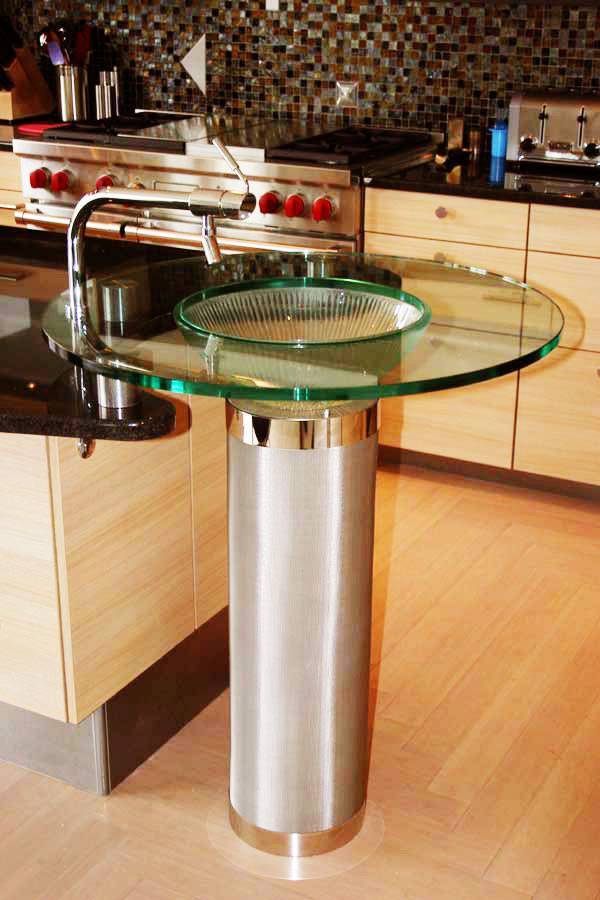 This idea is for you! If you don't like corners, prefer soft texture, and of course have a possibility it place an island in your kitchen.
Unusual space-savers
This one looks good for the big family. You can engage your children to housekeeping work.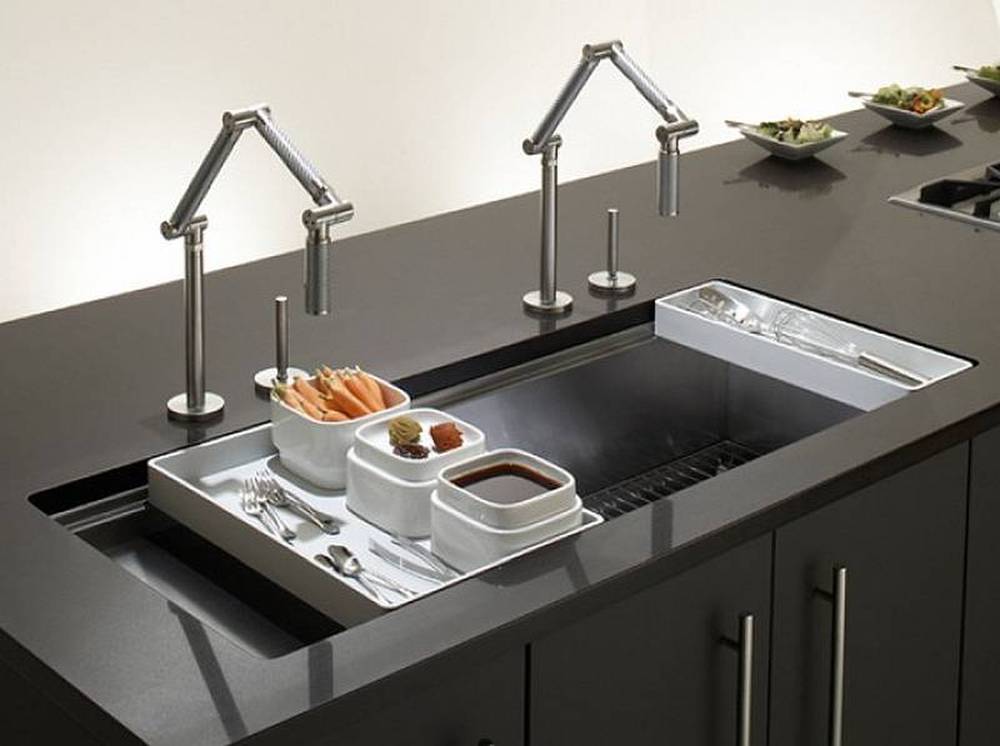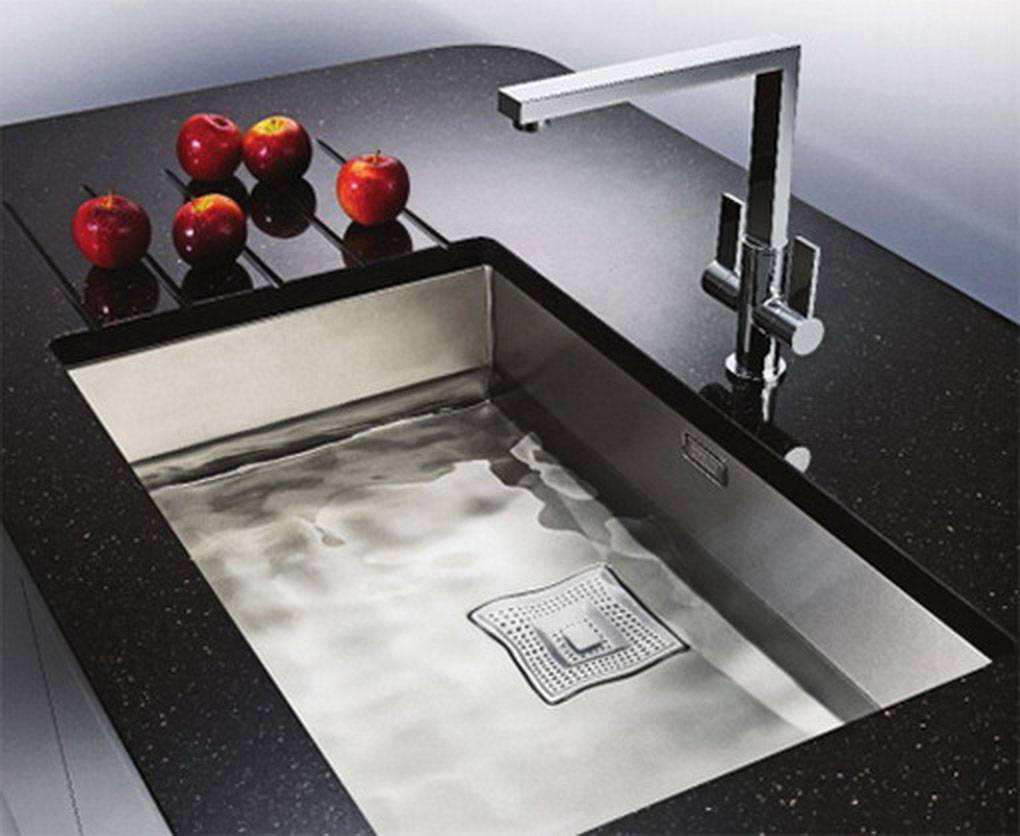 And what to do if you don't have enough space to install such huge sink? Here you can find some space-saving examples.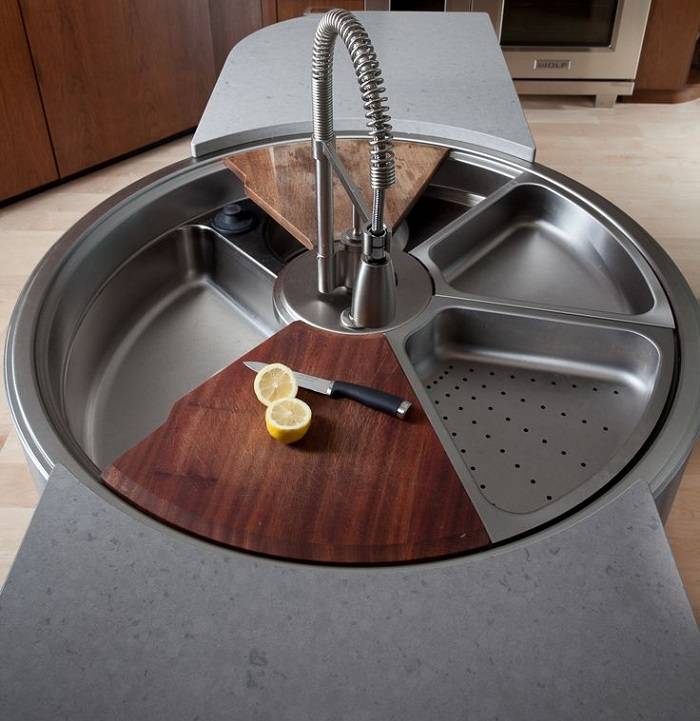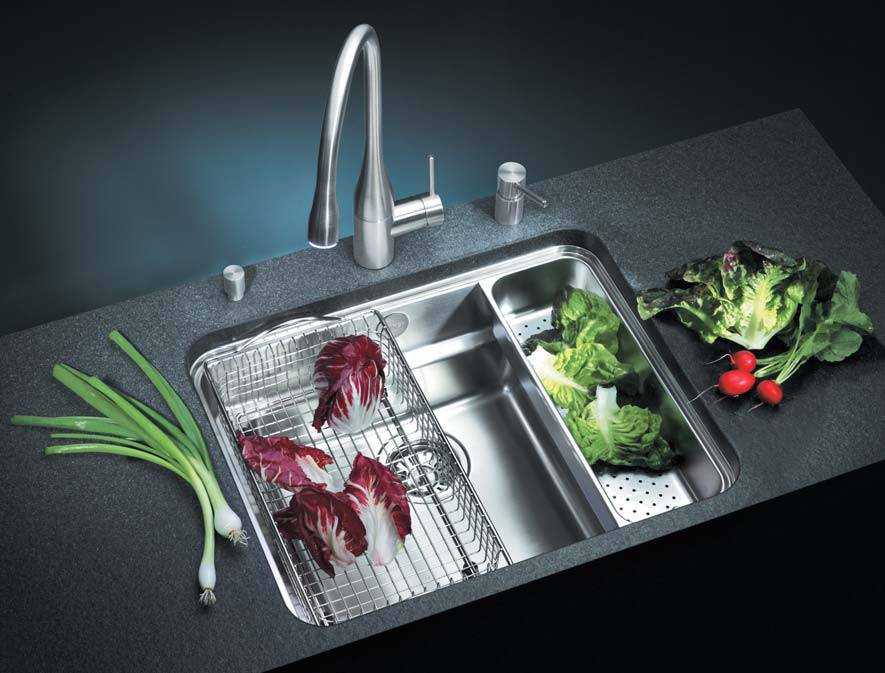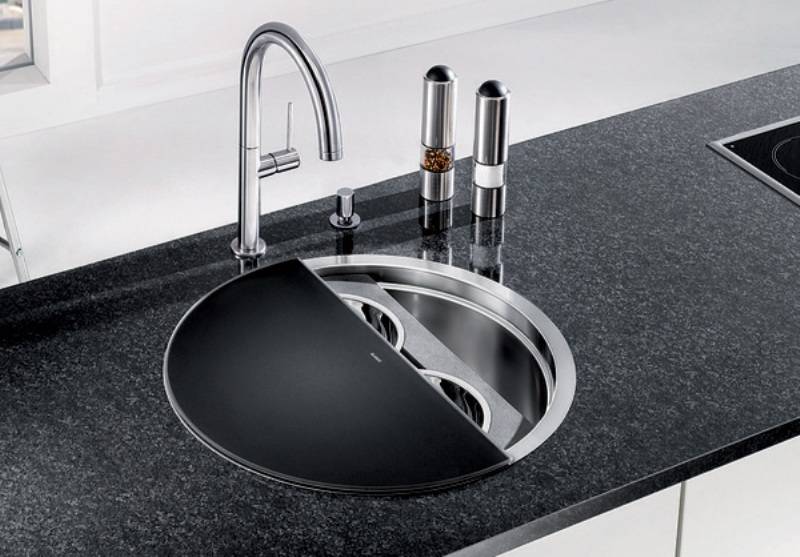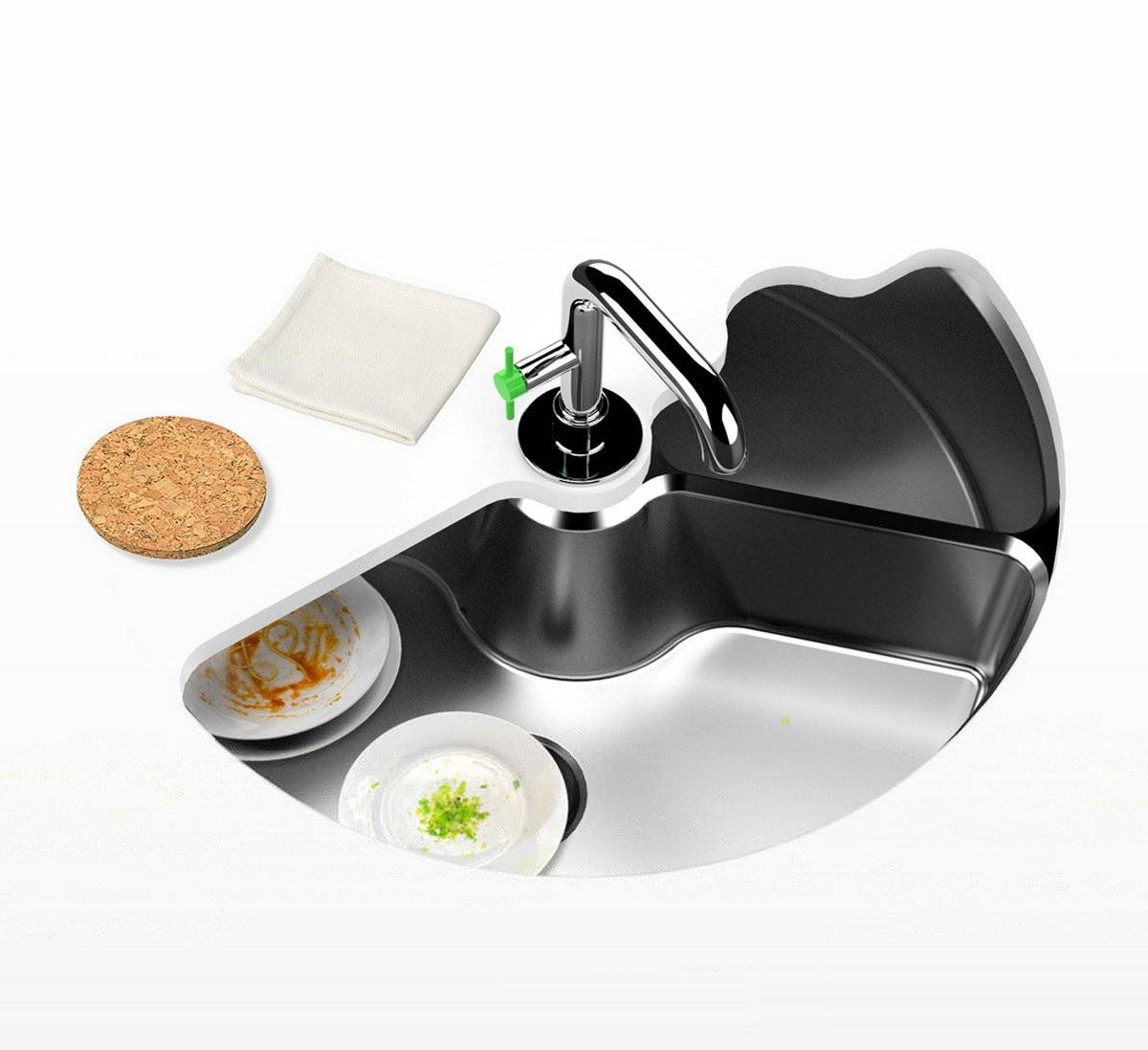 And one for eco-funs- an eco-automatic sink.