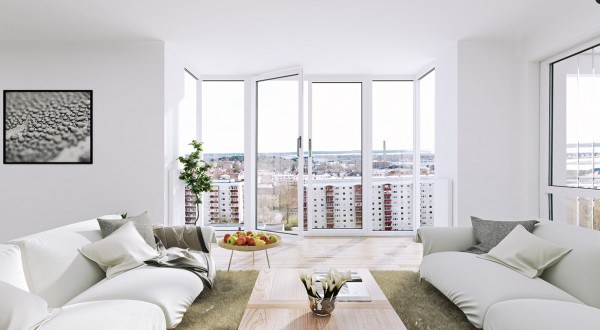 Feel boring with modern home? You should apply the other house designs. The style of Scandinavian design home interior may be an alternative to creating a new atmosphere. This design has unique characteristics that make it different from other home interior design. Scandinavian design interior is dominated by a bright white color theme. Classic and modern components are integrated to present an exotic look. Look at the white -themed living room below. All the walls are painted white including classic window frames. Matched with white wood floors painted white walls.
Scandinavian style interior decoration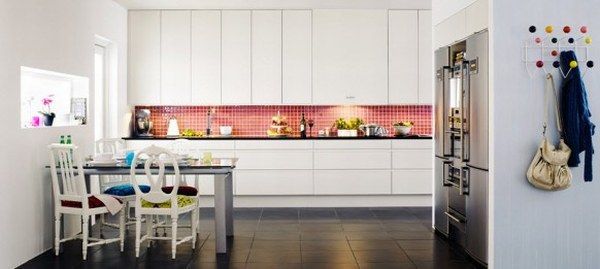 Classic style leather sofas surround the wood coffee table, which is quite convenient. Natural wood souvenir with antique ornaments right in the corner would be excellent ideas for Scandinavian design. White cabinets arranged in a corner. There are some inherent artistic wall murals on the walls to entertain all occupants. Scandinavian kitchen design looks perfect with a classic white cabinet, white quilted kitchen corner with a wooden table.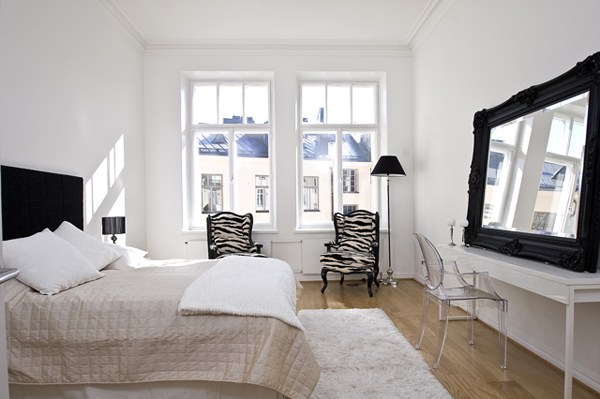 What about the bedroom? Simple bedroom design in white theme is the signature of bedroom Scandinavian design. Modern bed comes with a white blanket and white pillows. The wooden floor is covered with striped carpet is a natural component for Scandinavian home. Artistic painting mounted on white walls provides a beautiful view of the interior of the Scandinavian style.
The featured Scandinavian design is contemporary beige sofa. Round wooden coffee table placed near the sofa. Ball pendant light hanging on the ceiling is covered with exotic lampshades. Modern glass window in the living room is designed with a white frame as well. Modern rocking chairs arranged around a coffee table as additional seating. Fresh flowers are placed on the sideboard as a beautiful decoration.