Arch. Gal Marom graduated from The Bezalel Academy of Arts and Design in Jerusalem. Since his graduation he has worked as an executive architect in many of the leading firms in Israel, before founding his own firm in 2004. Gal Marom Architects Ltd. is an integrated architecture firm dealing with a wide spectrum of projects, from residential towers and luxury houses, to public buildings, offices and commercial interiors. Creativity, innovative thinking, boldness and uncompromised professional practice are the firm's trademarks.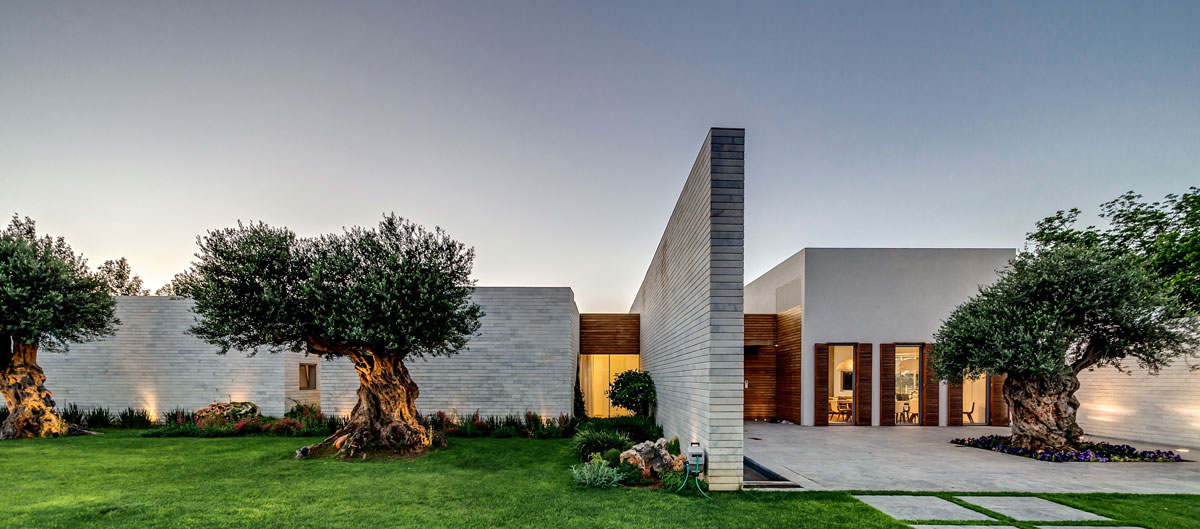 The agency designed and built this masterpiece in 2012. Truly unbelievable architectural solutions, style and performance. All at the highest level. This project shows how you can build something that was conceived on paper.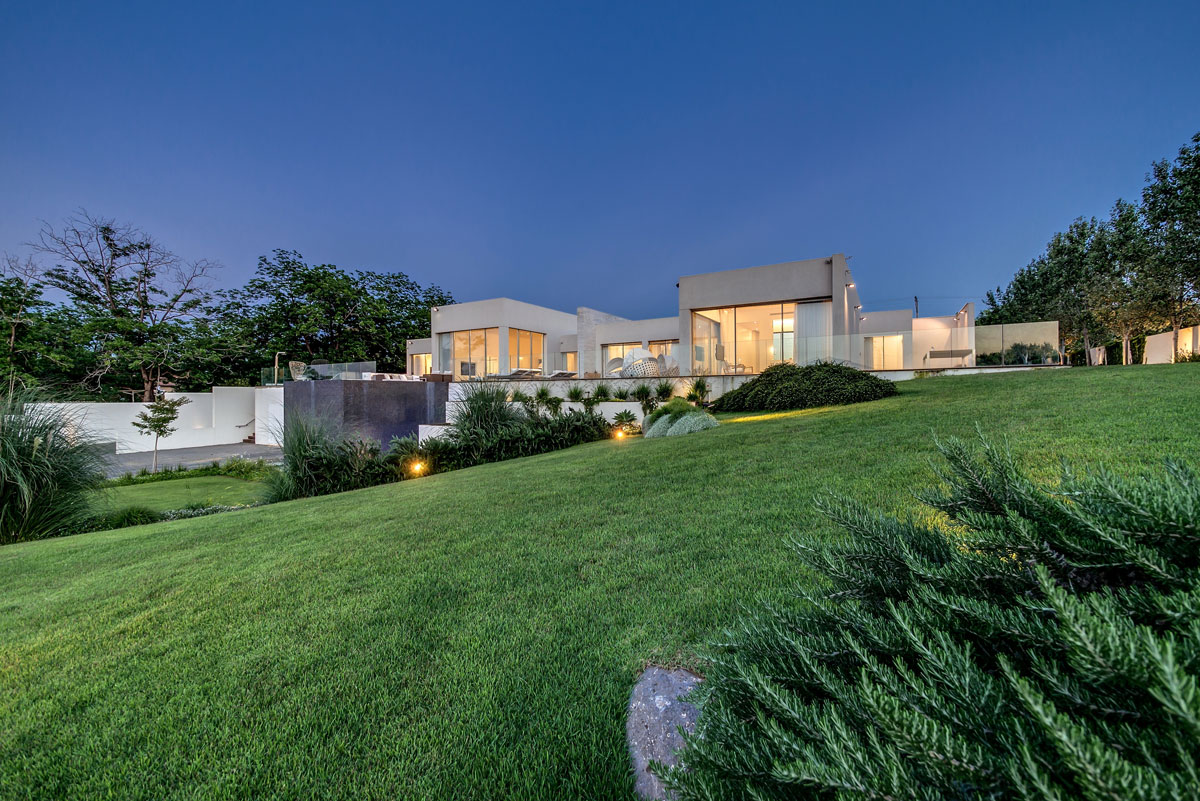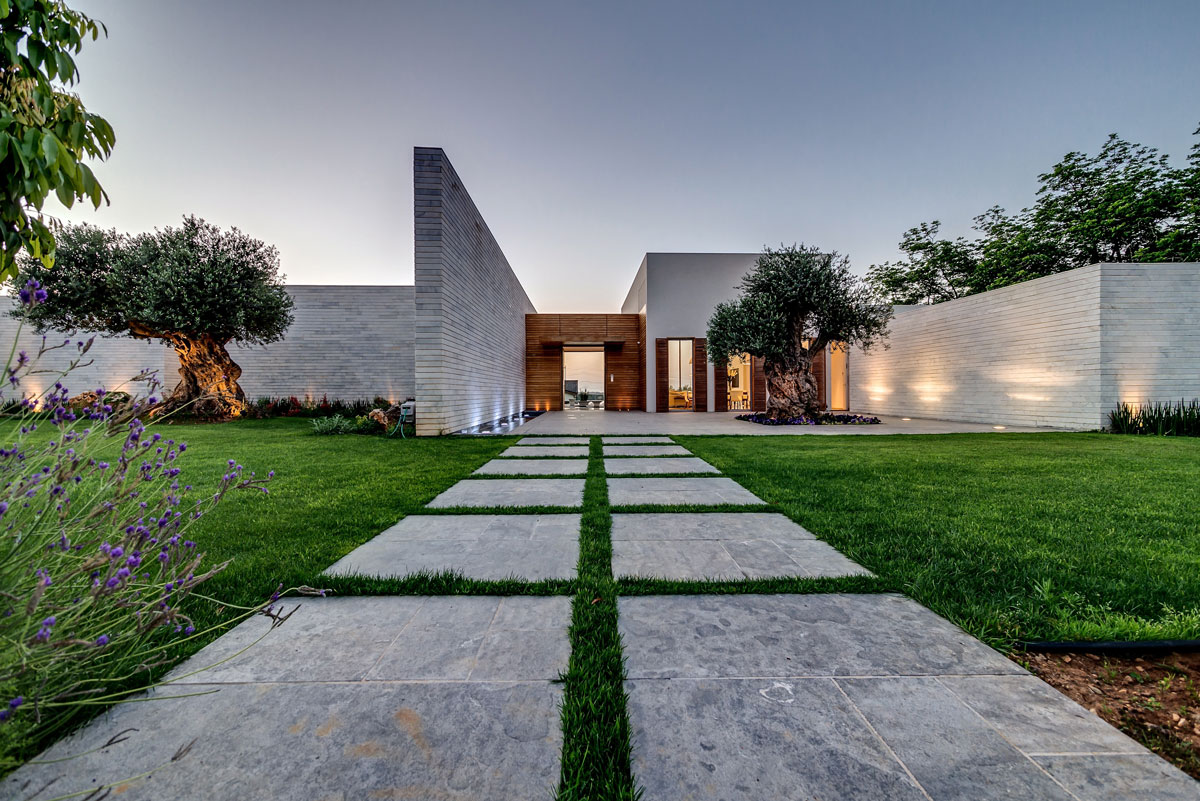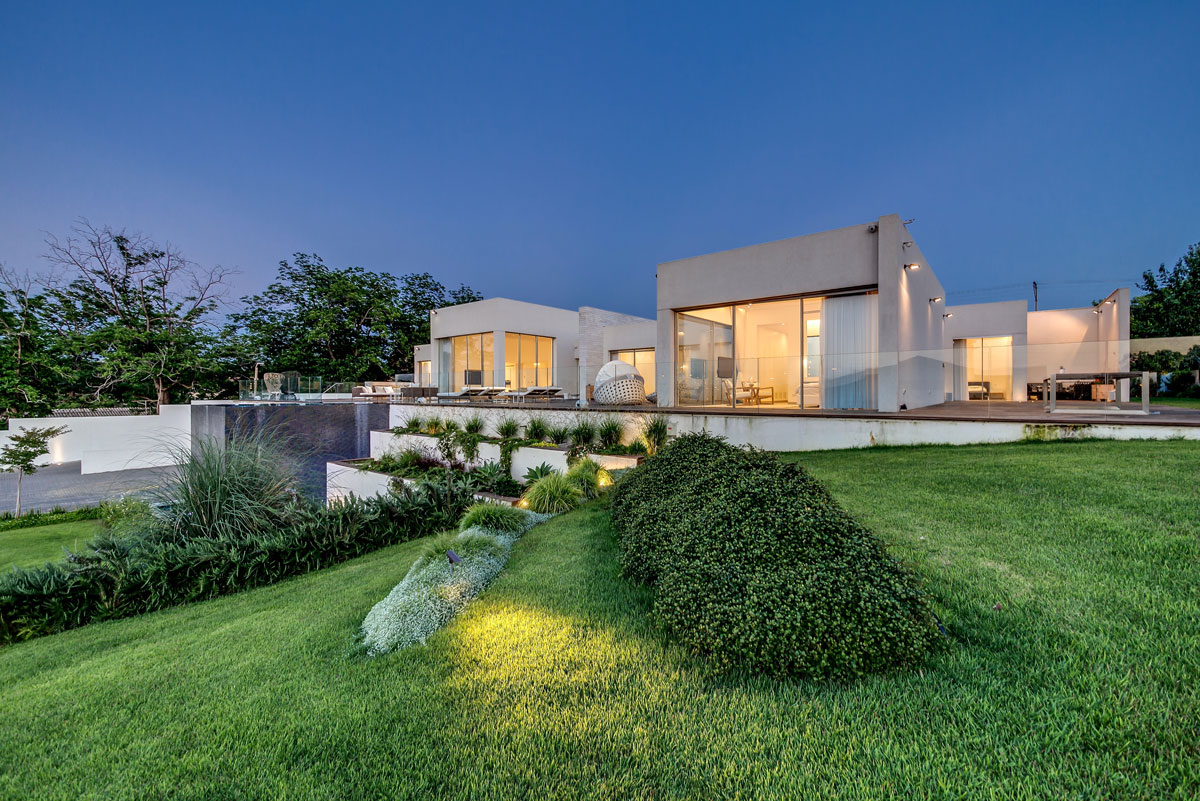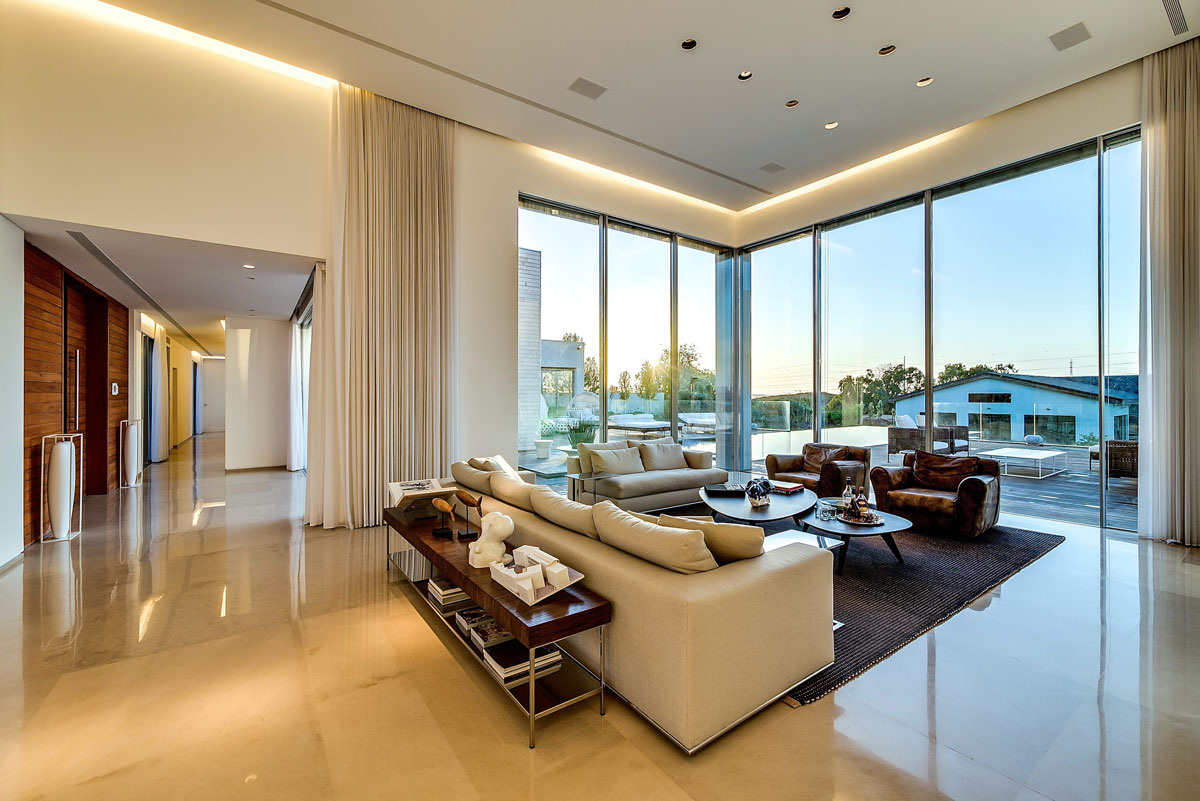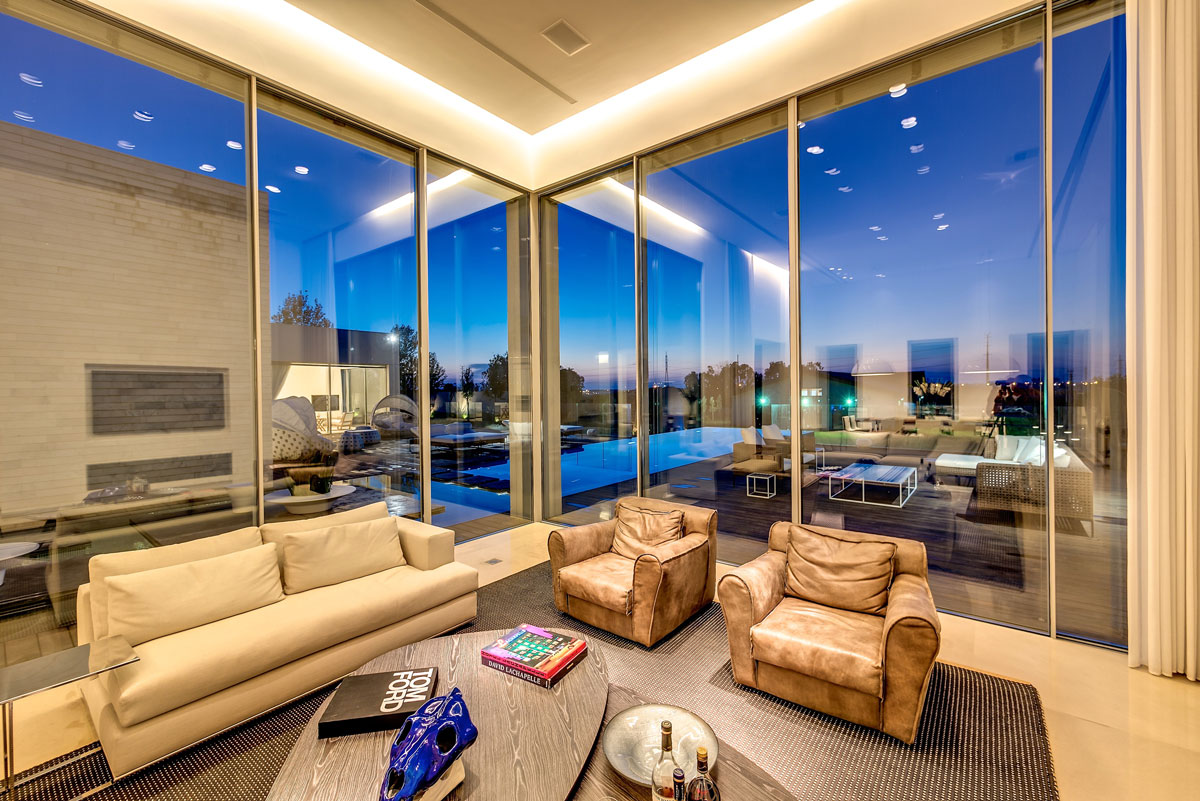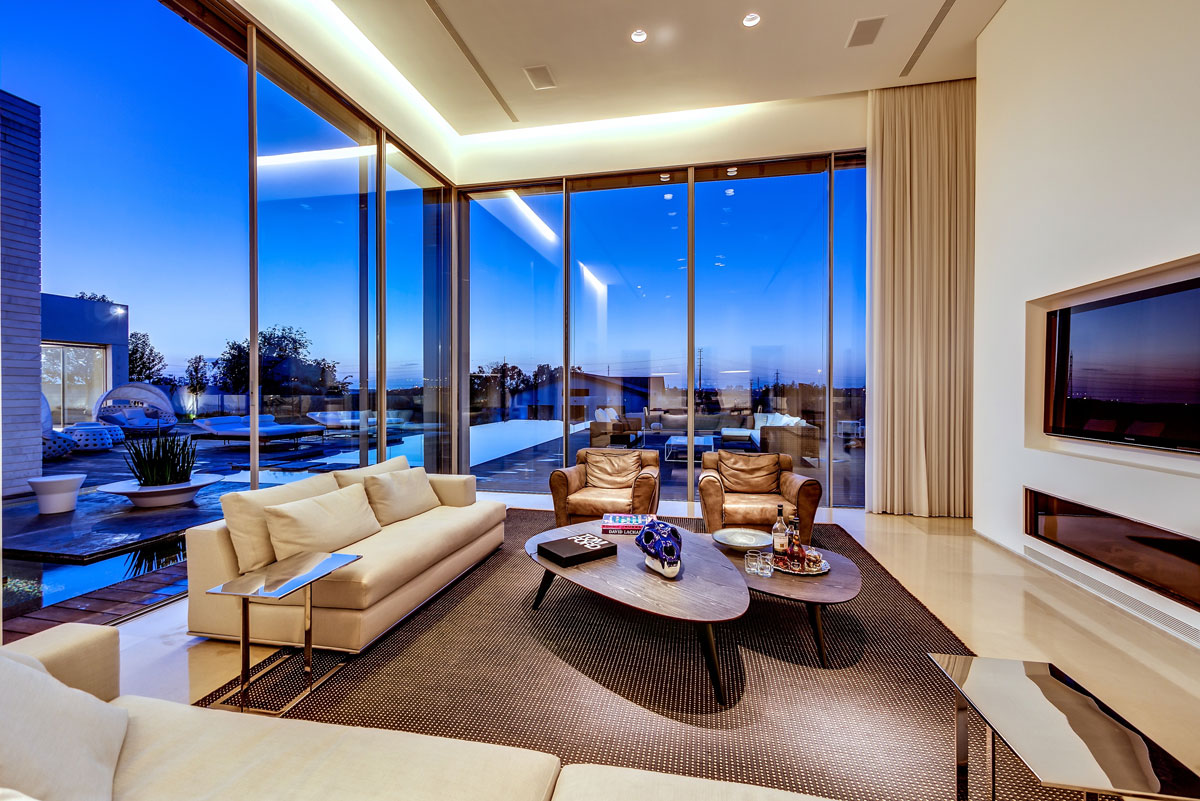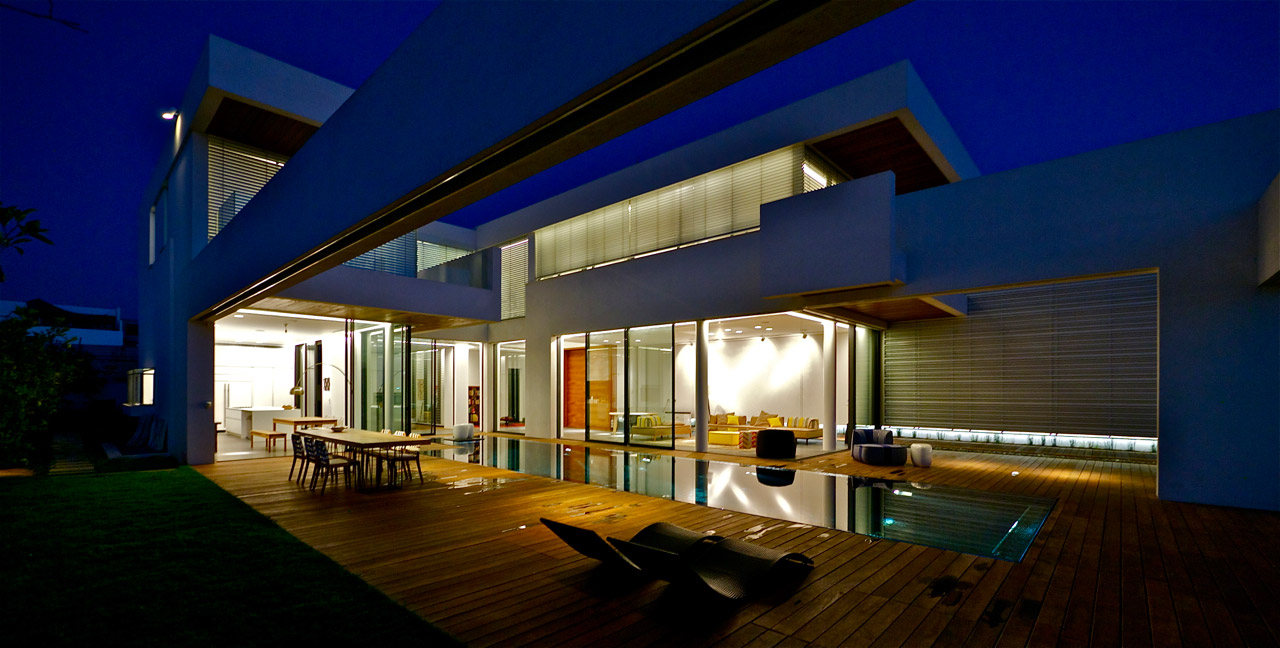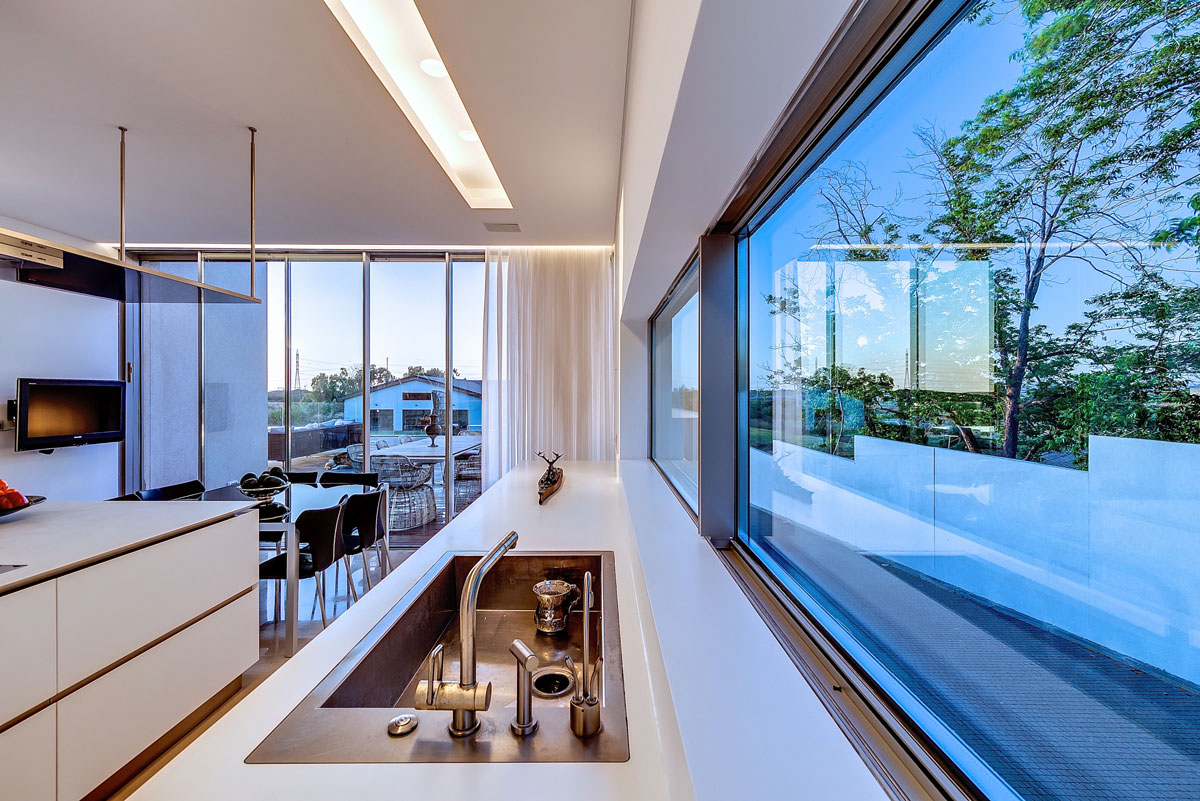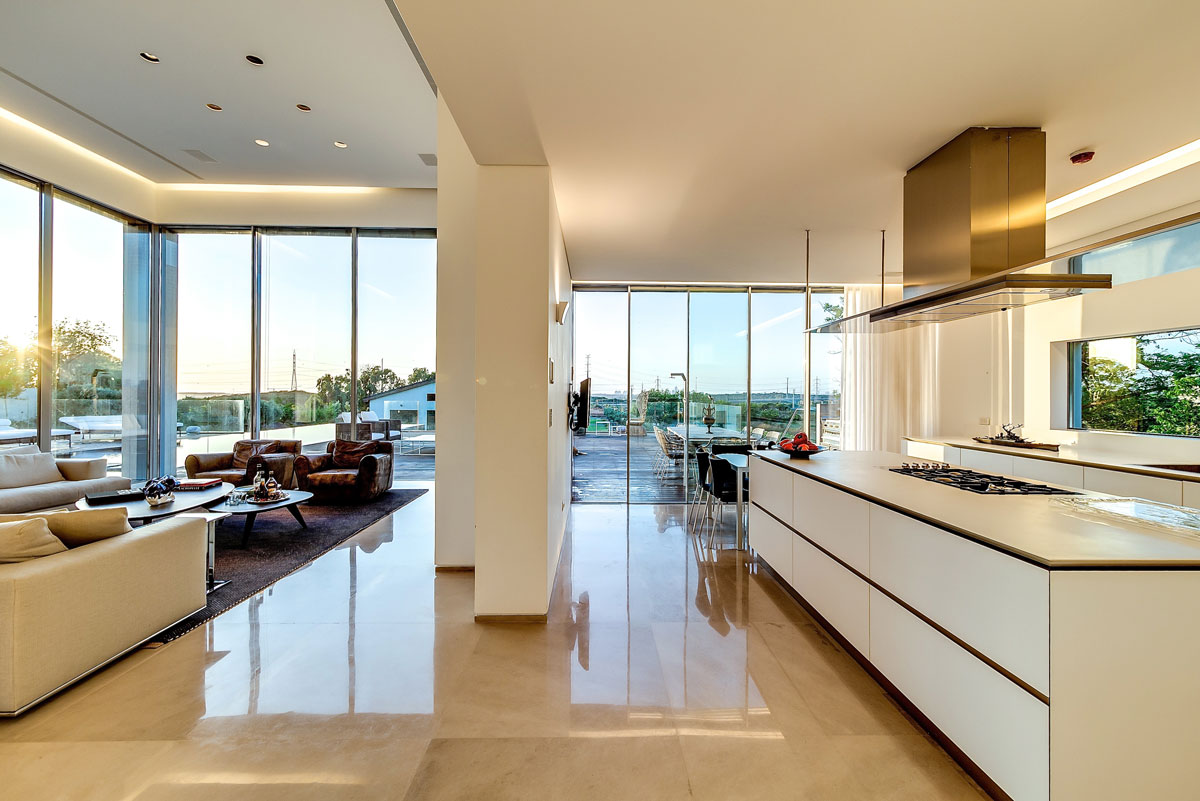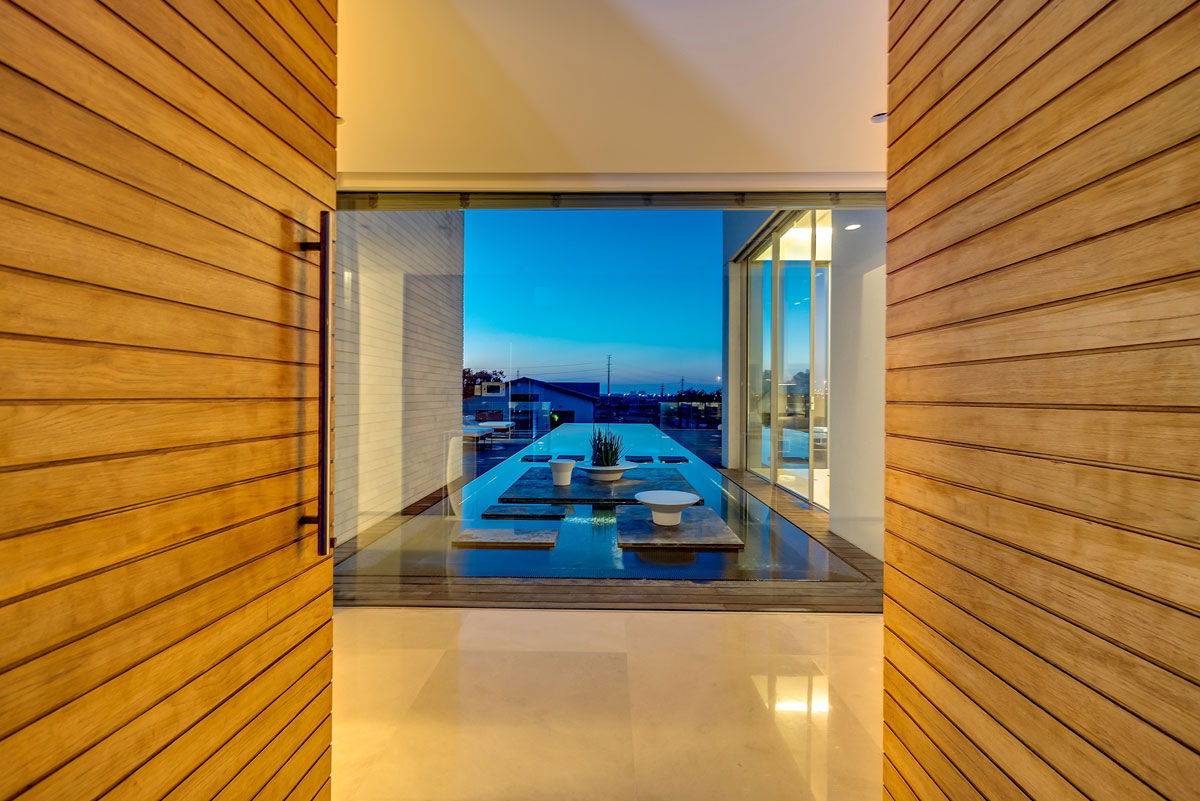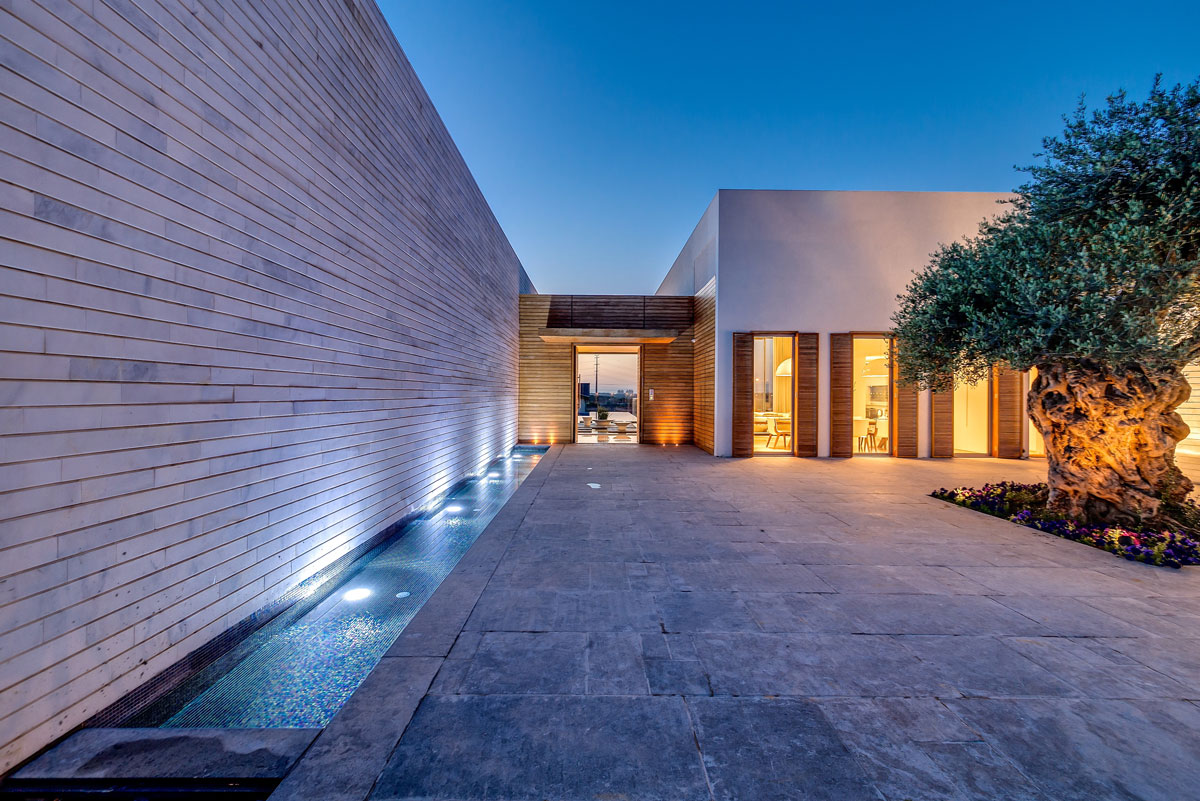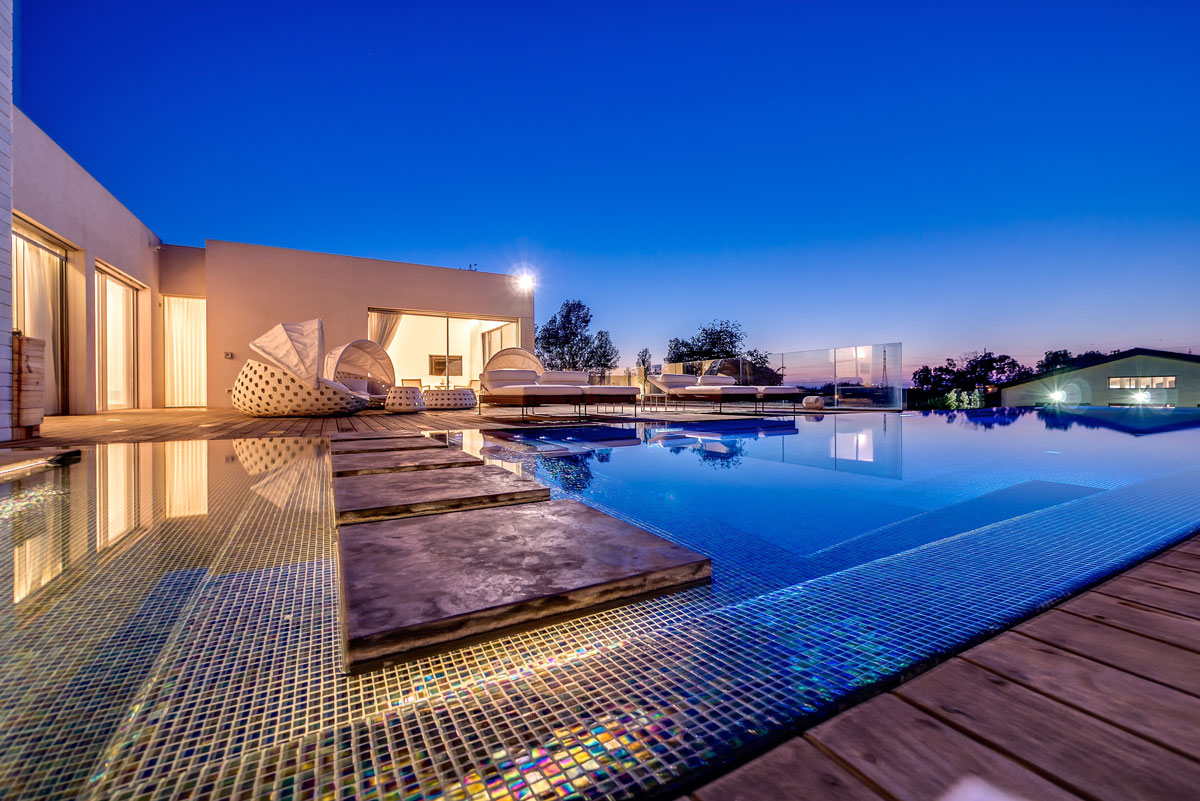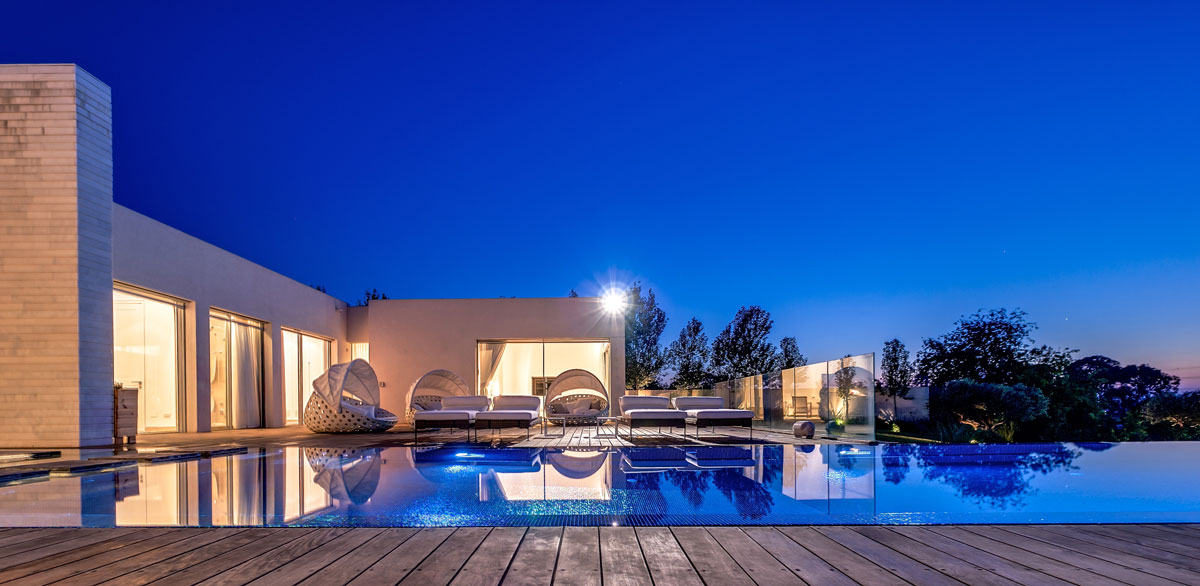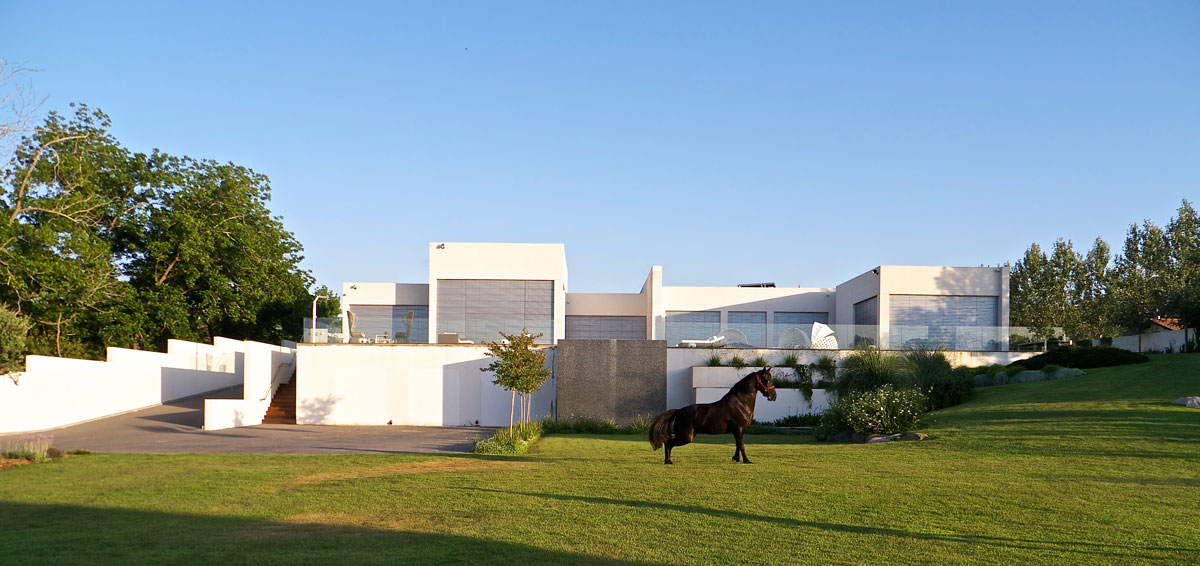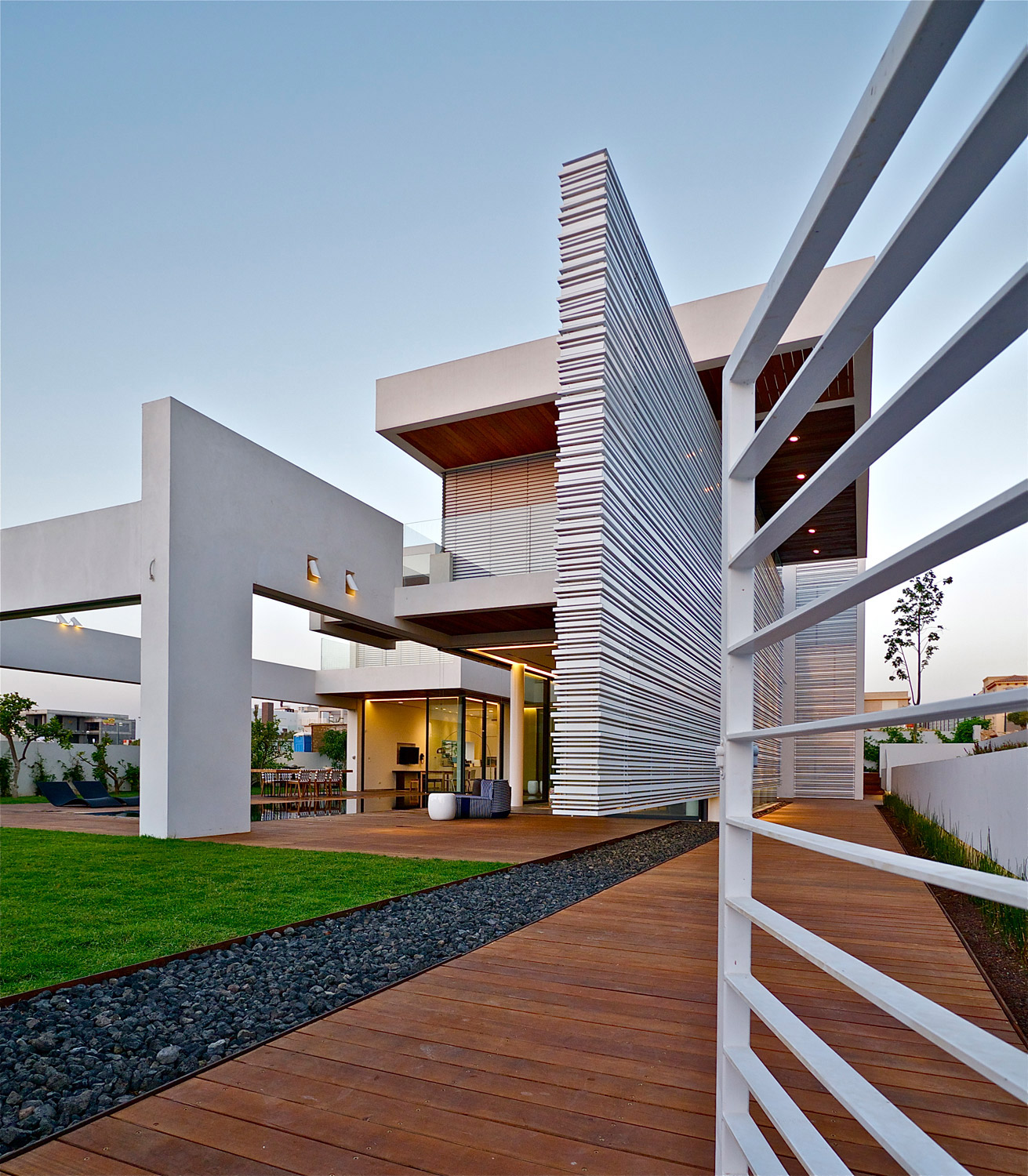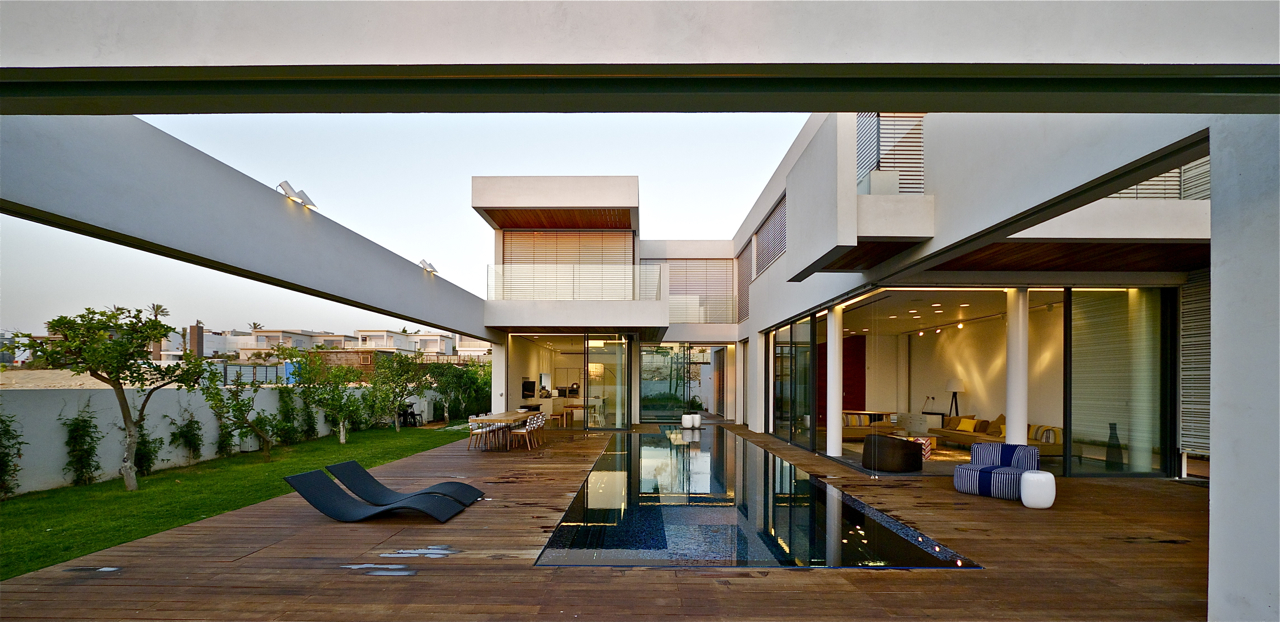 One gets the impression that the designer took inspiration from the forces of nature: the wind, the sun, the sea, the whole structure is enabled for maximum transmission of sea breeze and sunlight. Minimalist designs, clear face, incredible visual perspectives of the yard, a huge swimming pool create an impression of unity of the entire building. The house consists of concrete, glass, aluminum, wood. All of these materials allow to create an incredible atmosphere both outside and inside the house.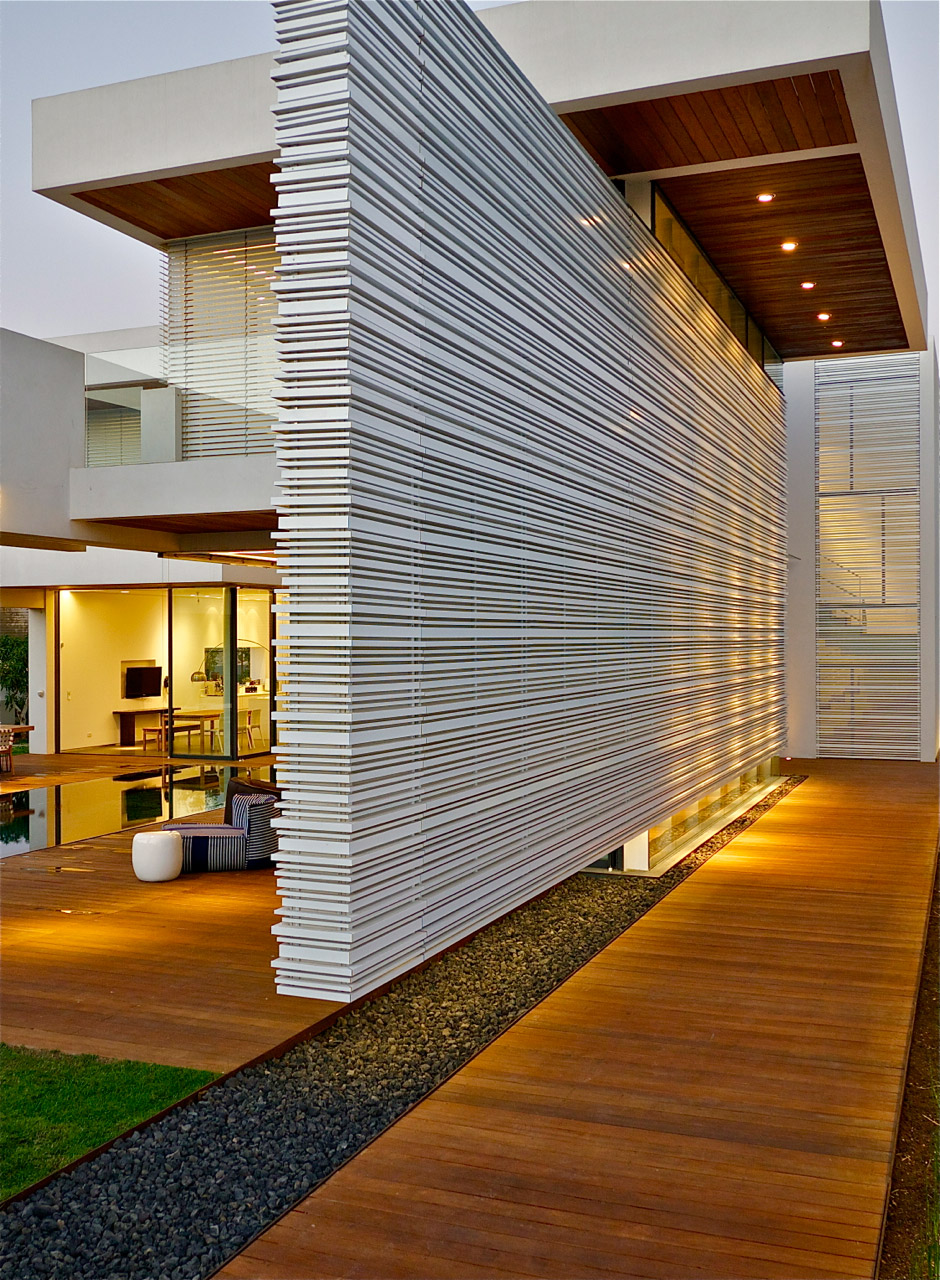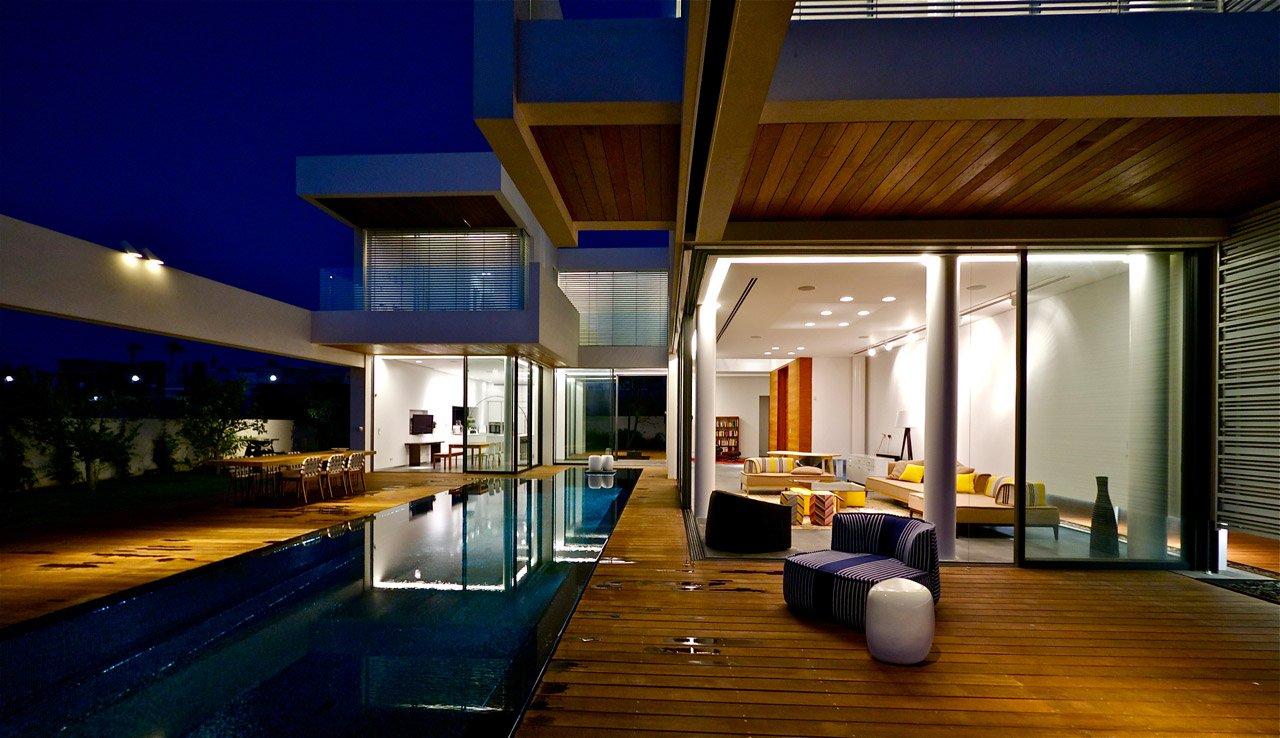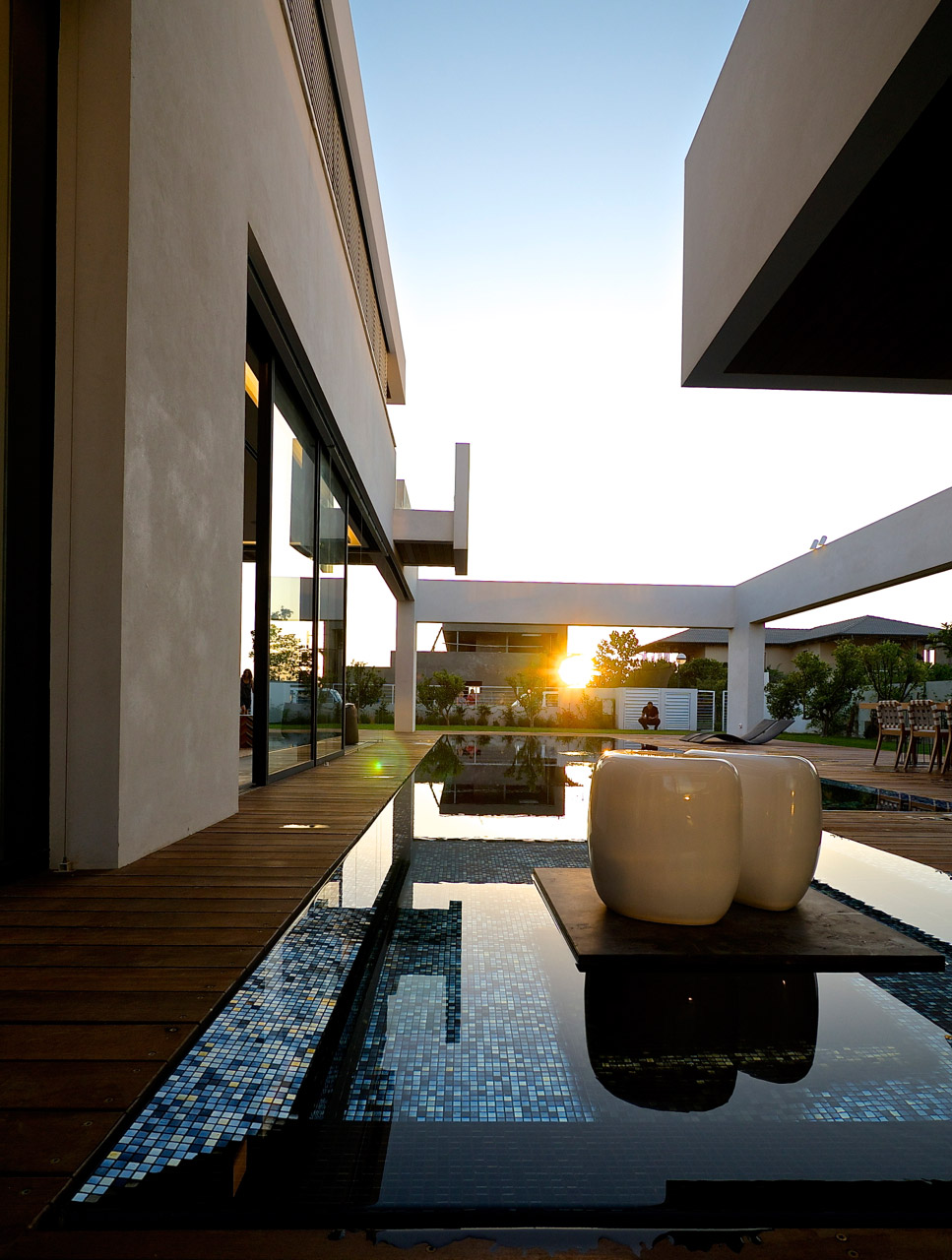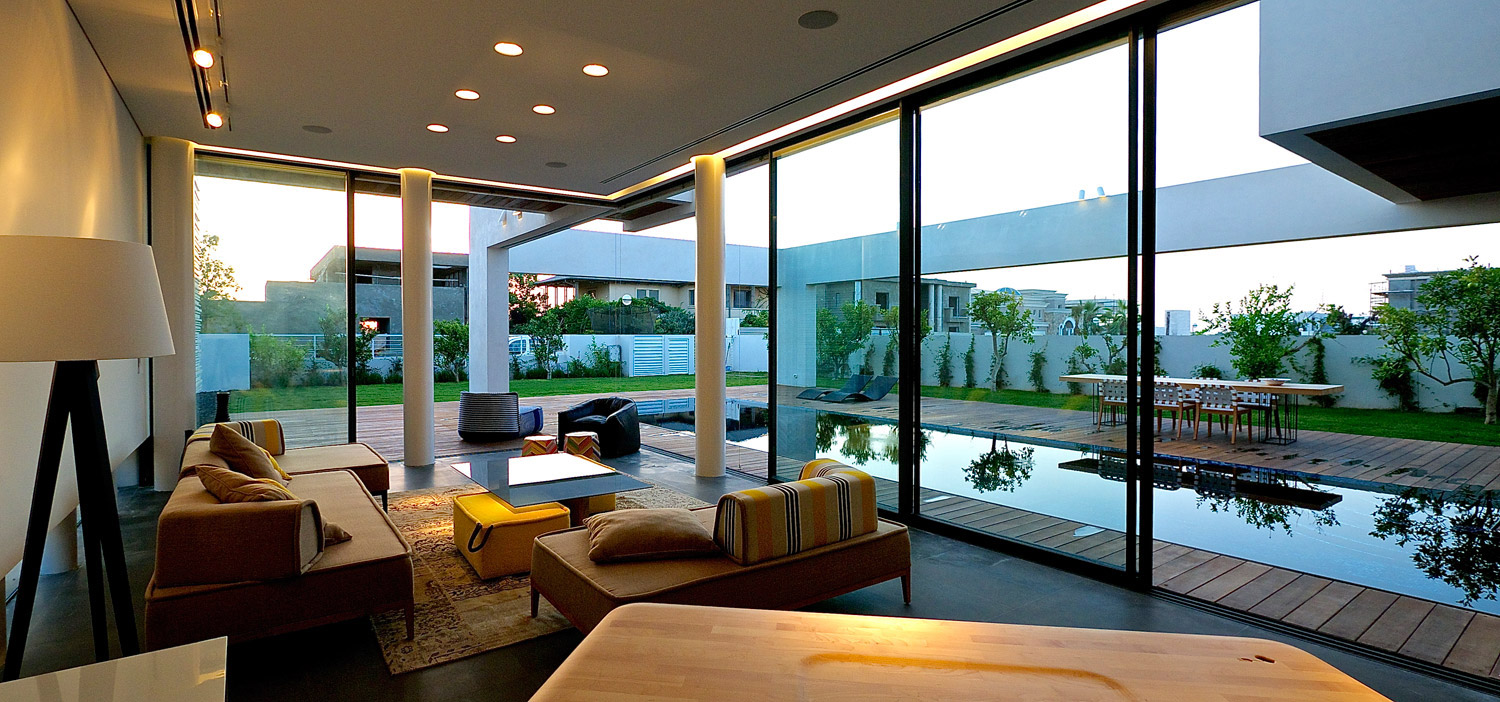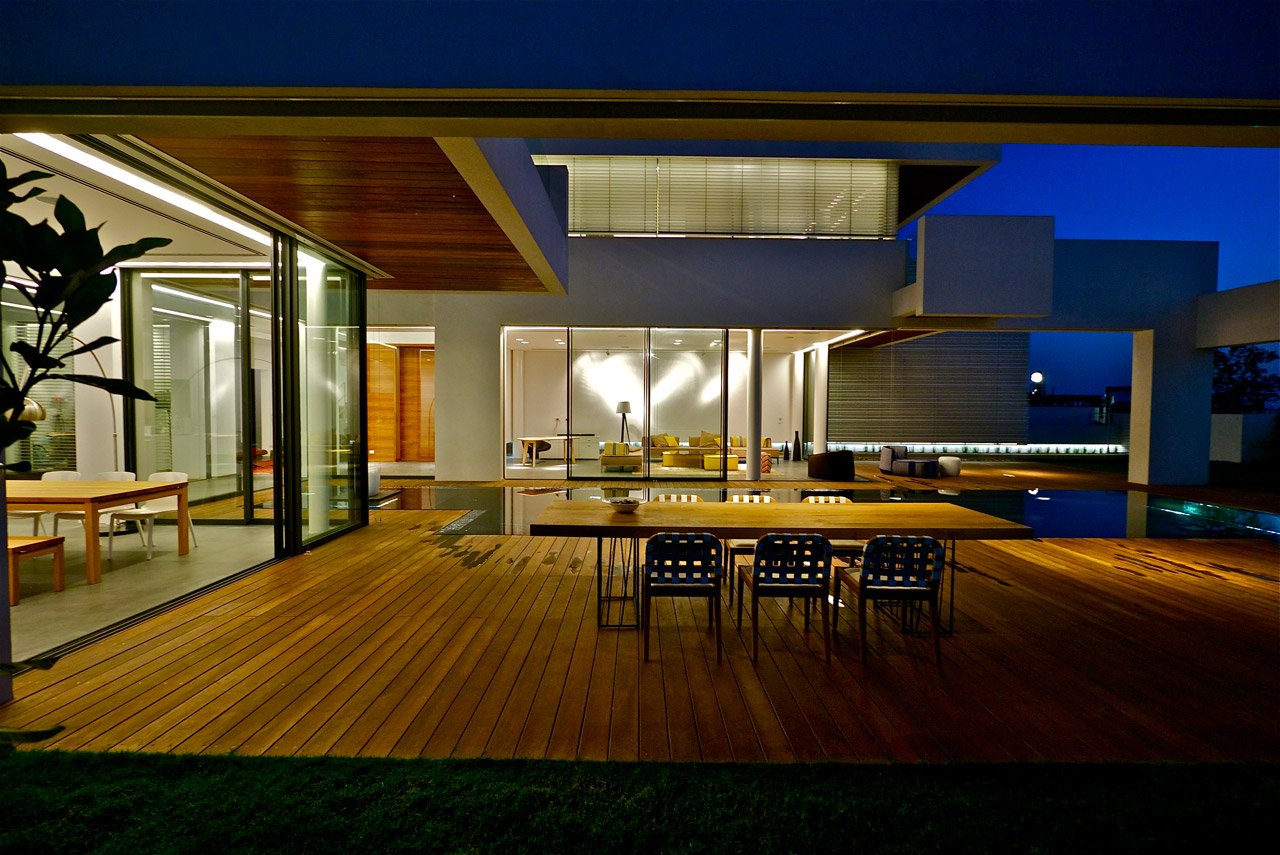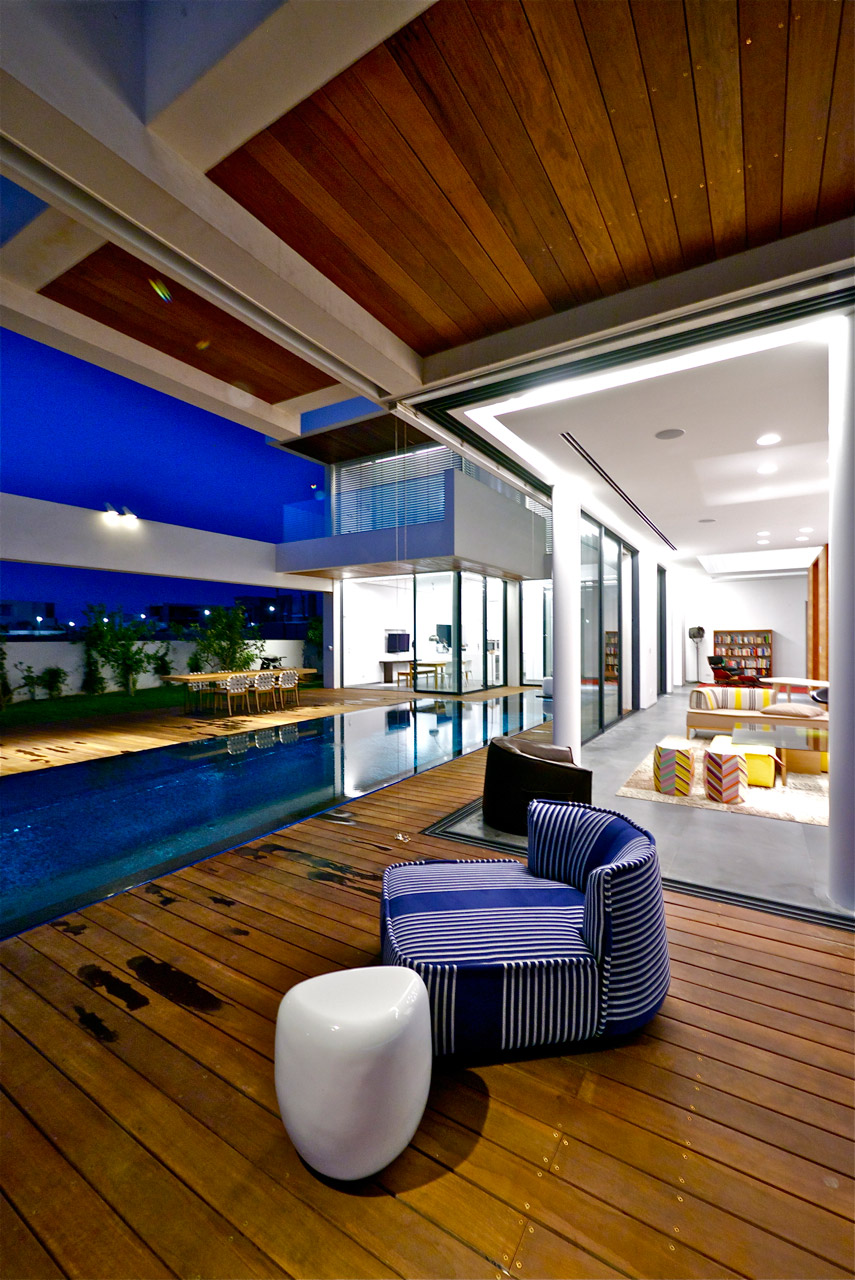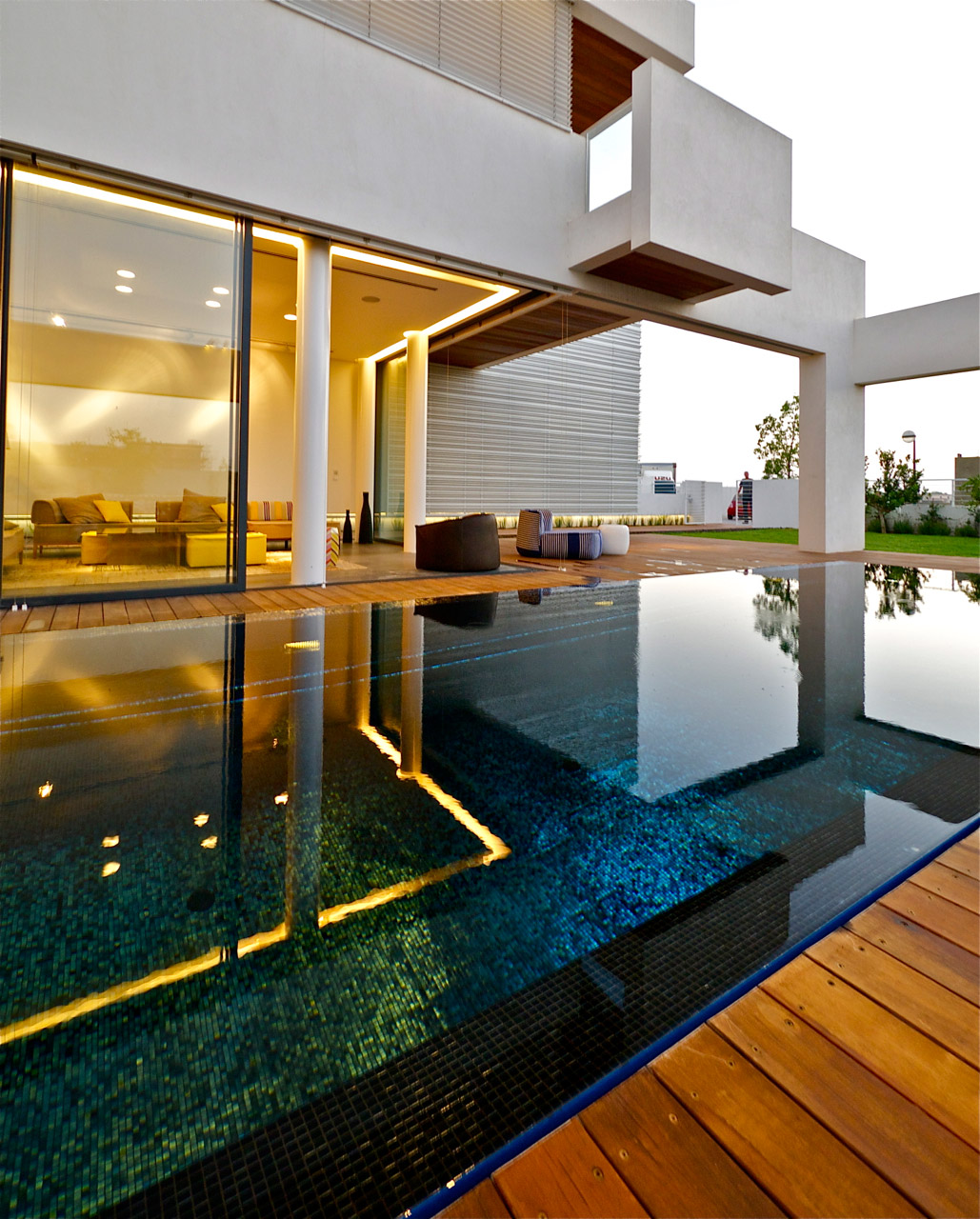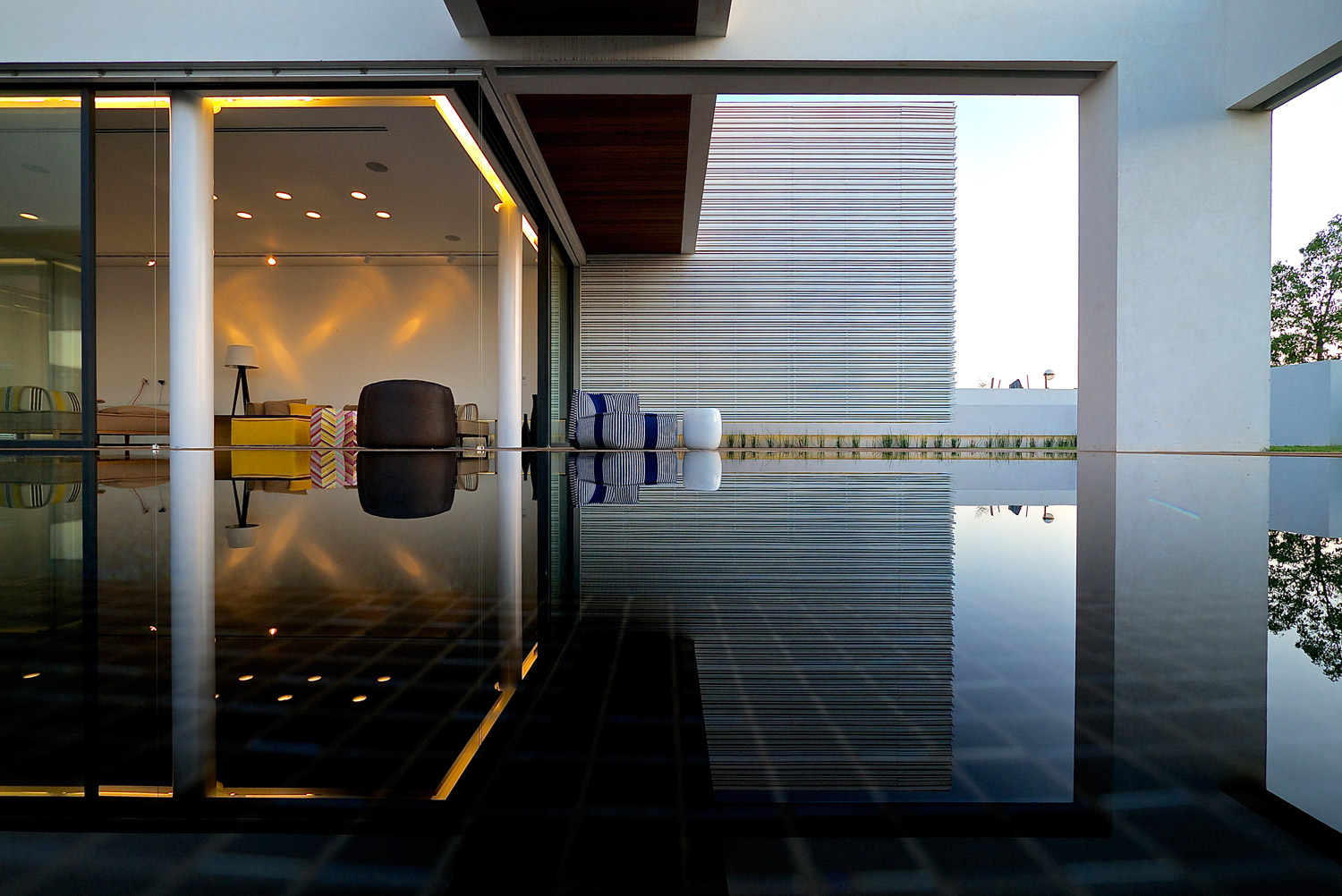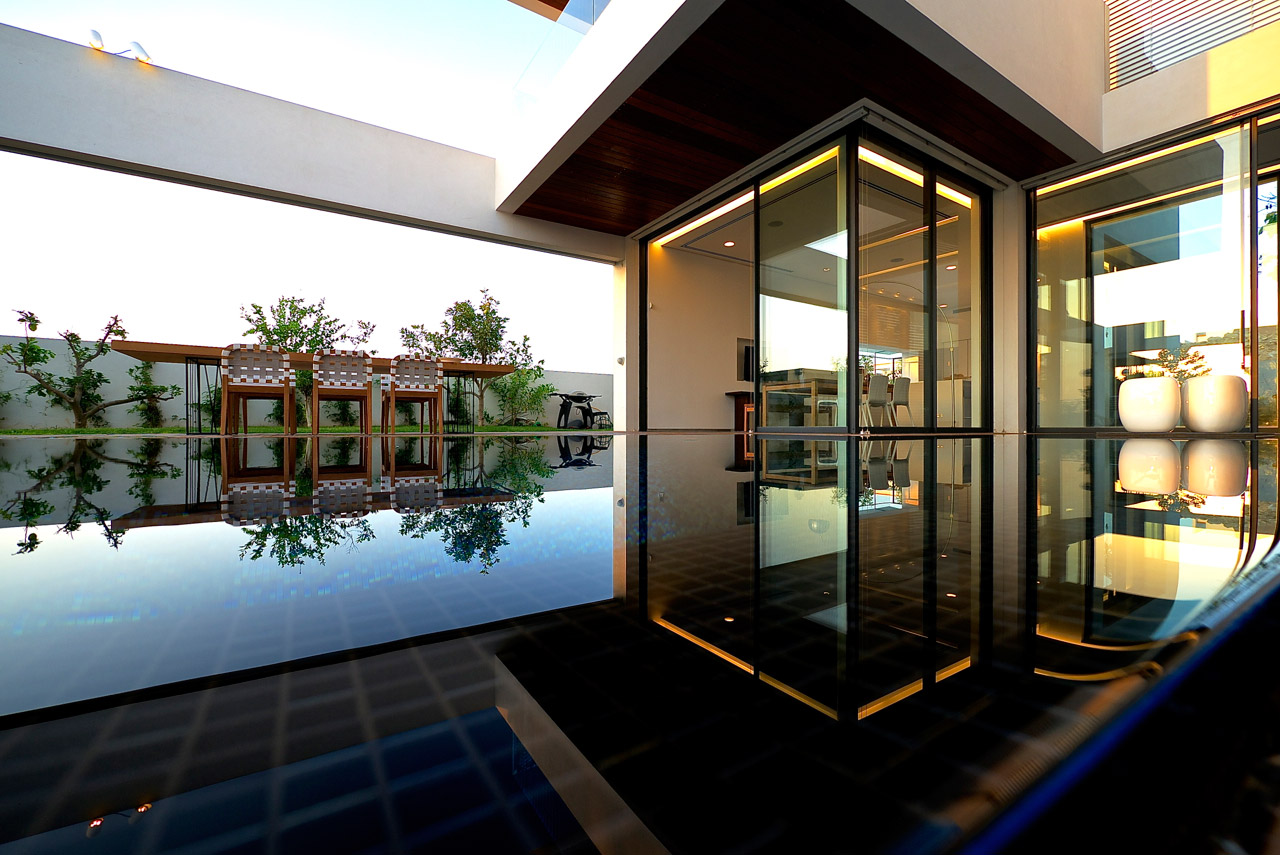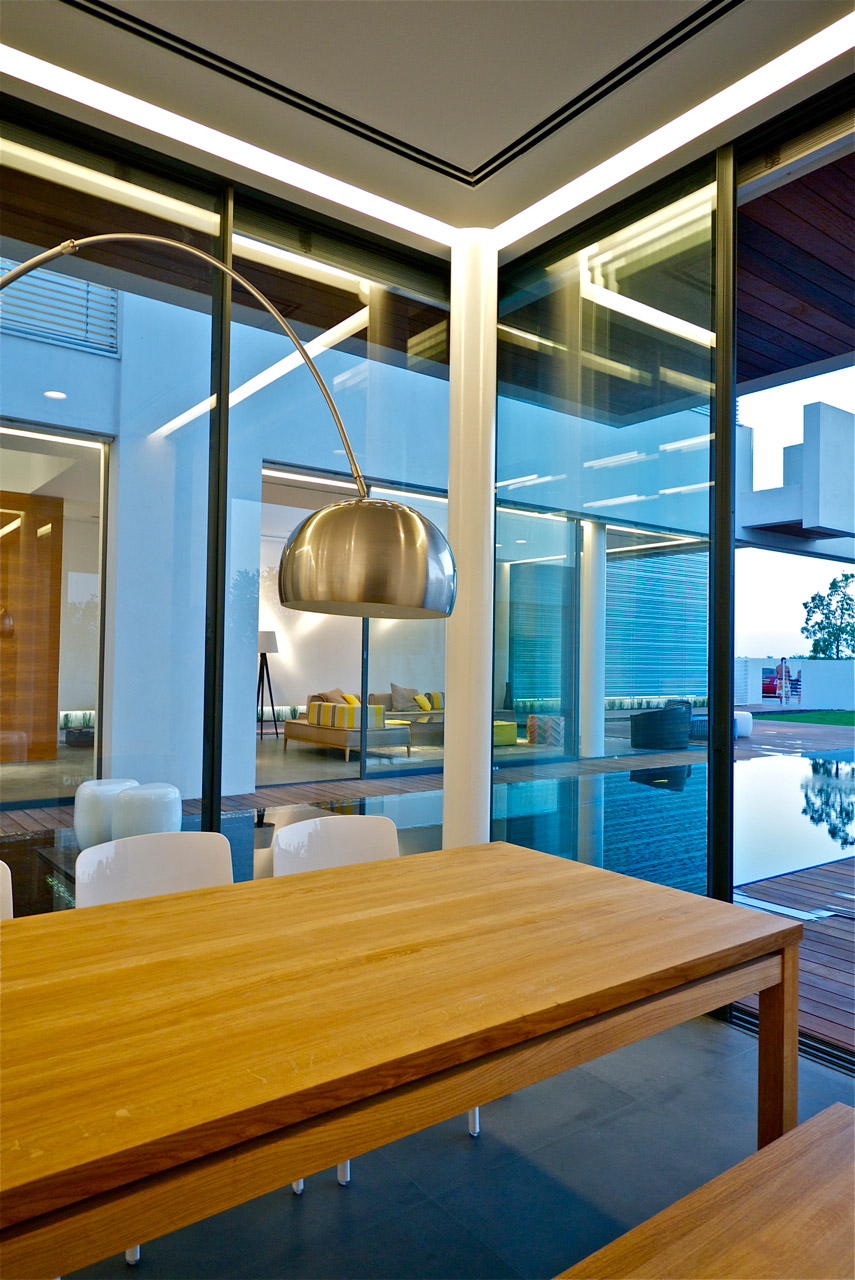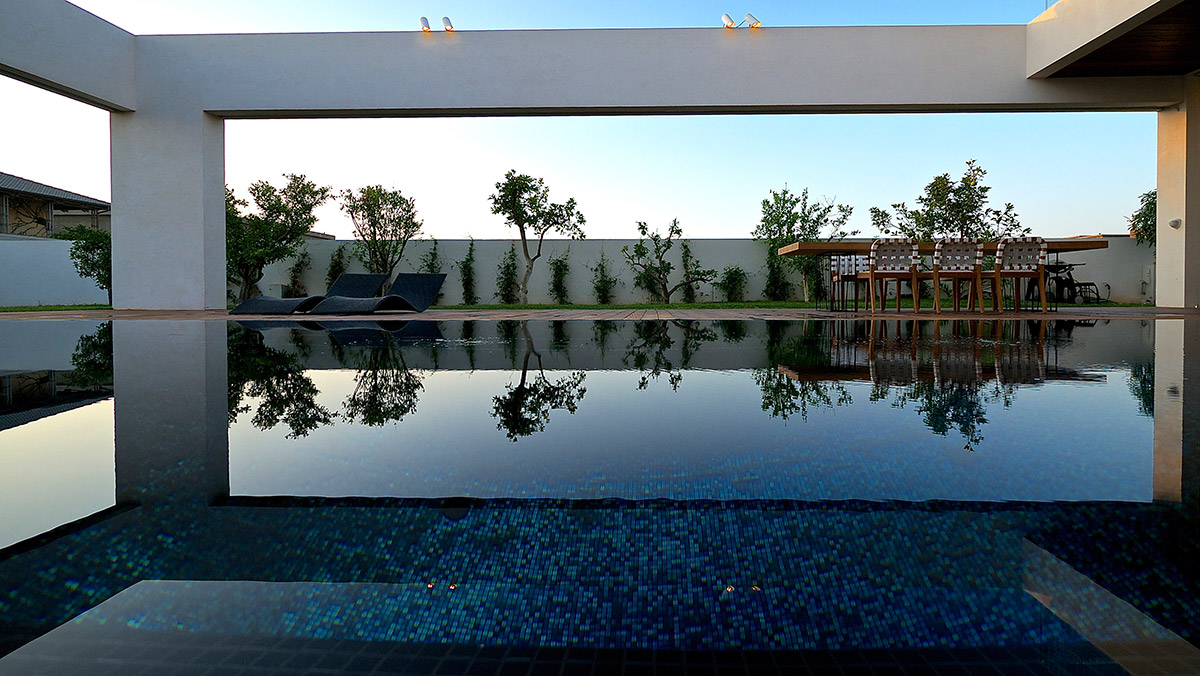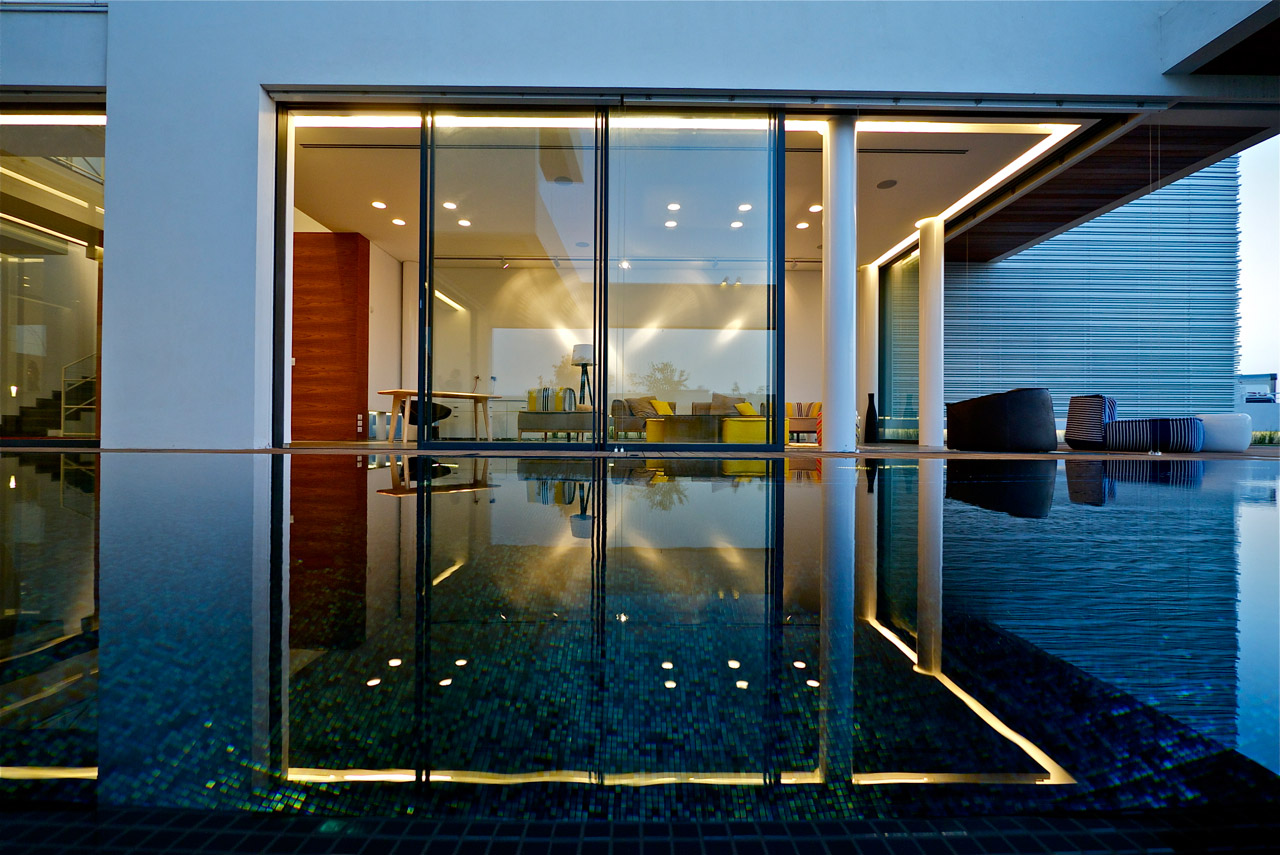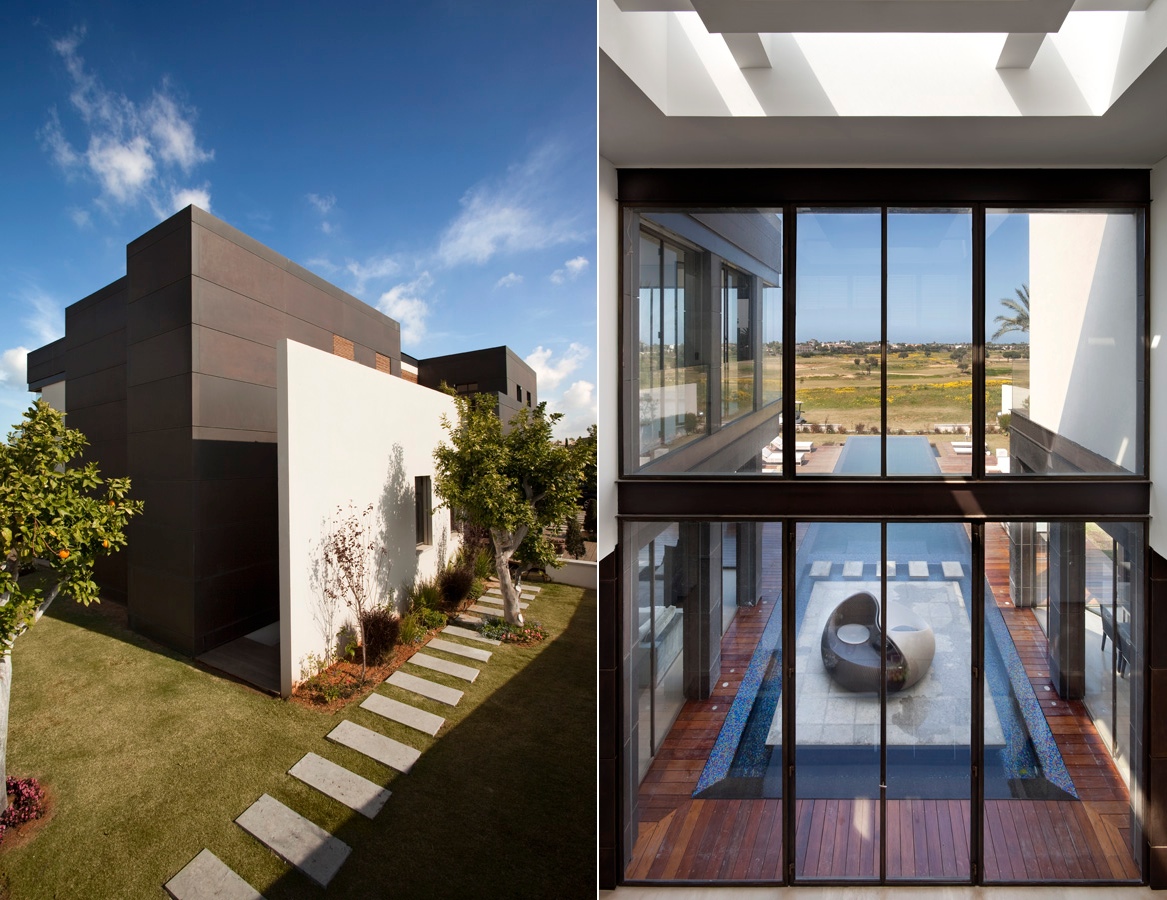 600 sq. meter of incredible architecture forms and constructions.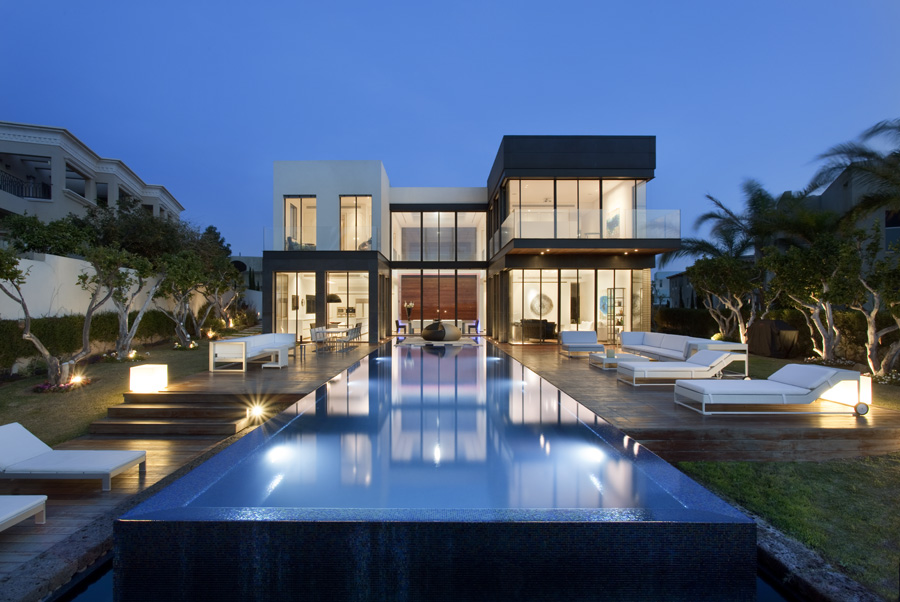 The villa is situated within the new Golf quarter in Caesarea where the location of backyard is adjoined to a golf course. The outer design of the house has the bronze inserts. Incredible size bearing walls located by the backyard covered with bronze plates. The doorways are also formed using bronze. Incredible patio creates a buffer zone between the home and the road. Once you get out to the backyard for your view opens not covered area with pool and patio zone, which gradually transformed into a golf course. The inside design of the home is characterized in gray-white palette with totally different supplies and textures.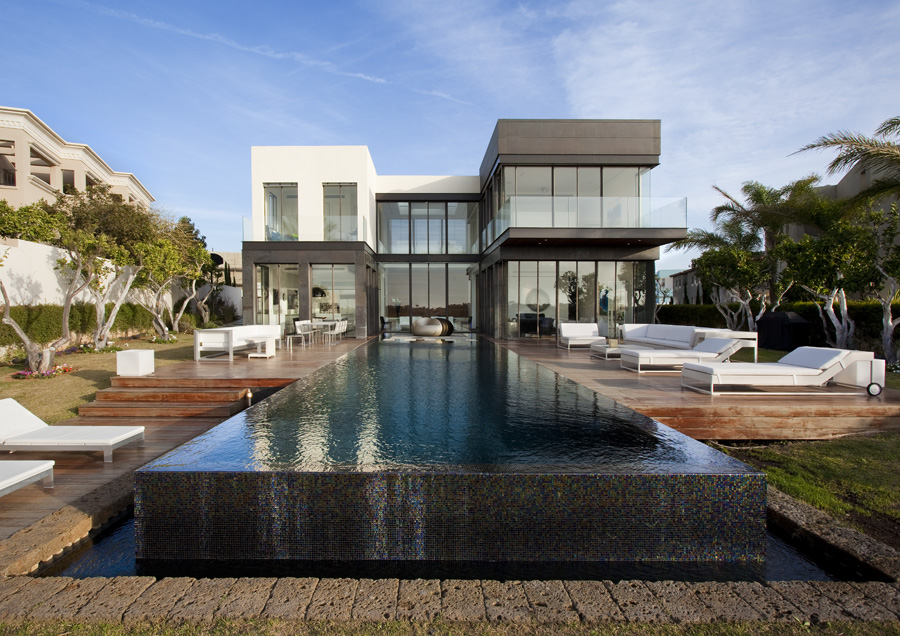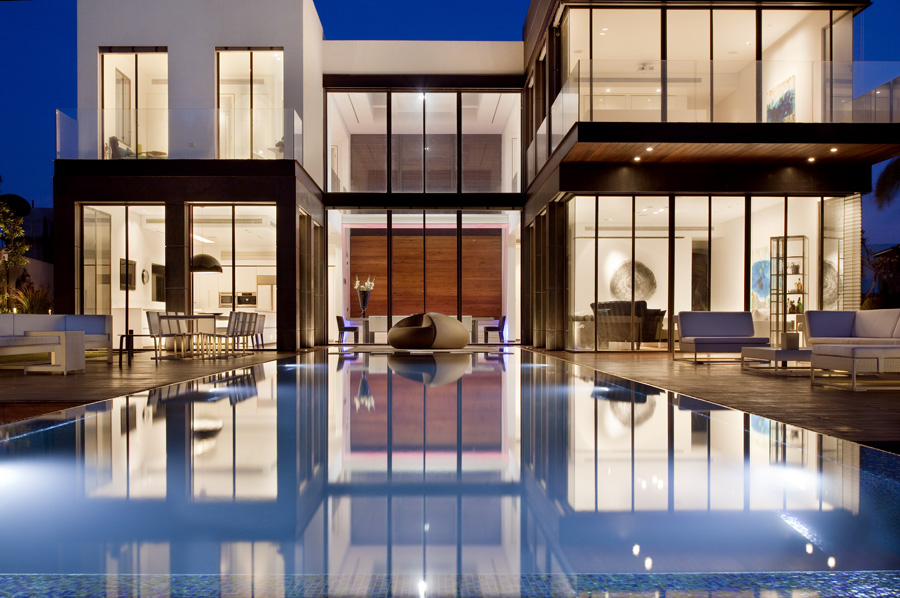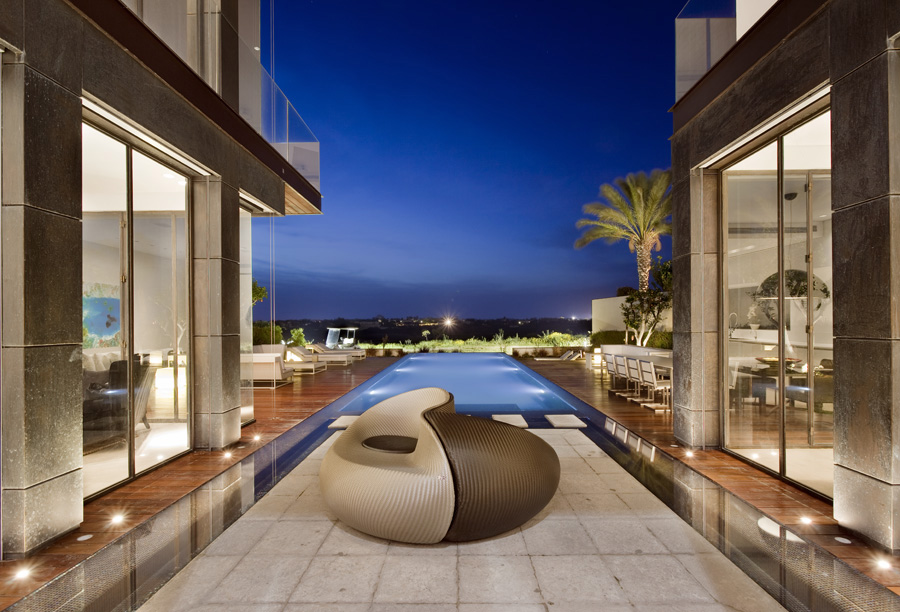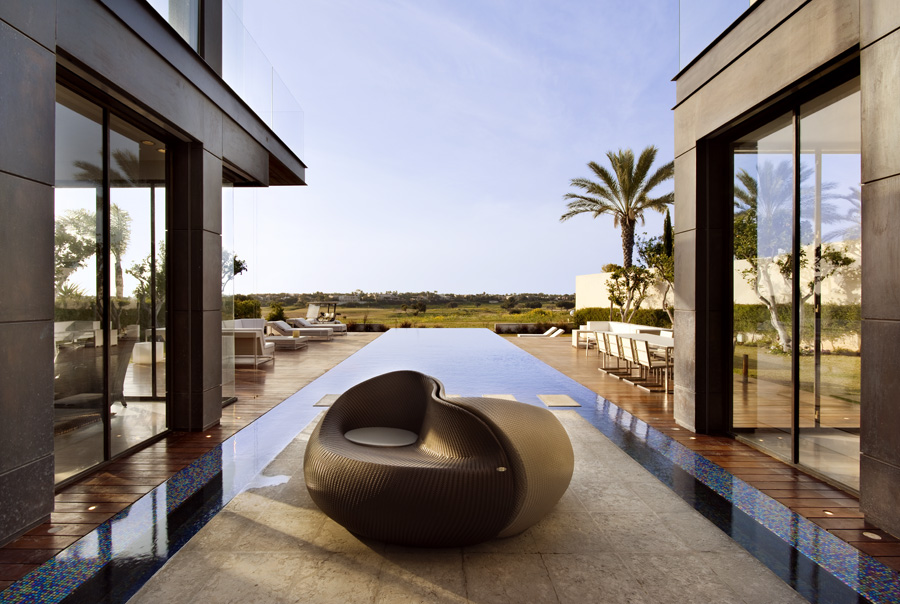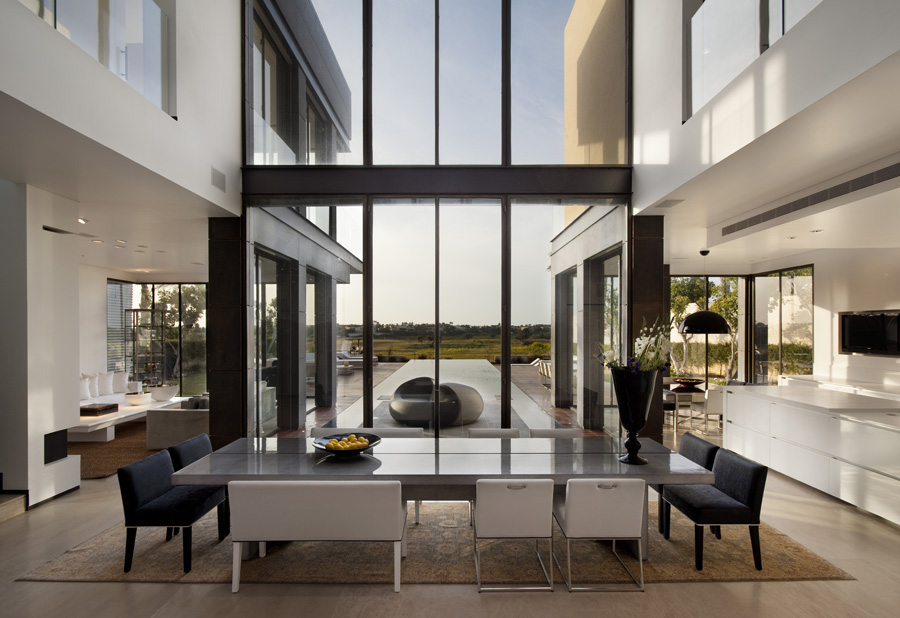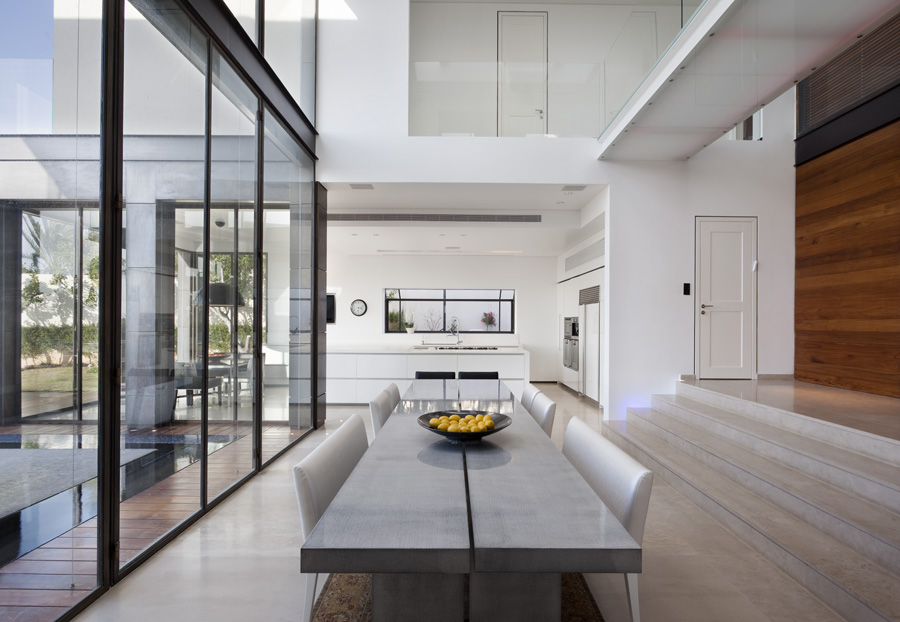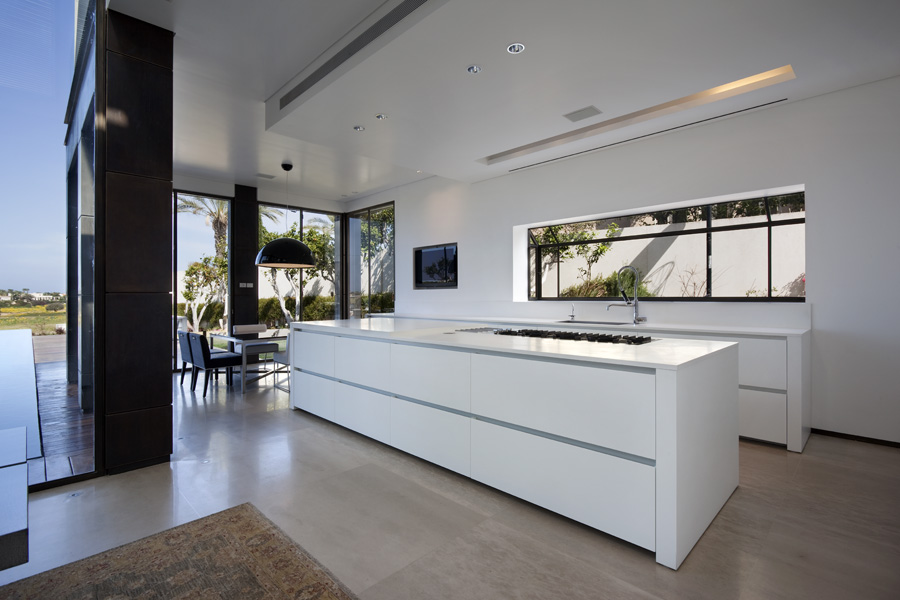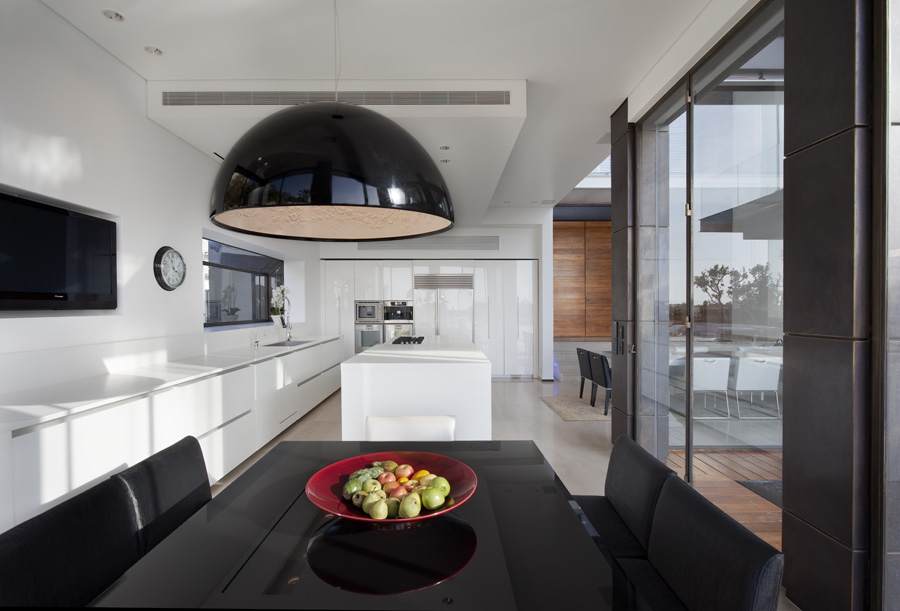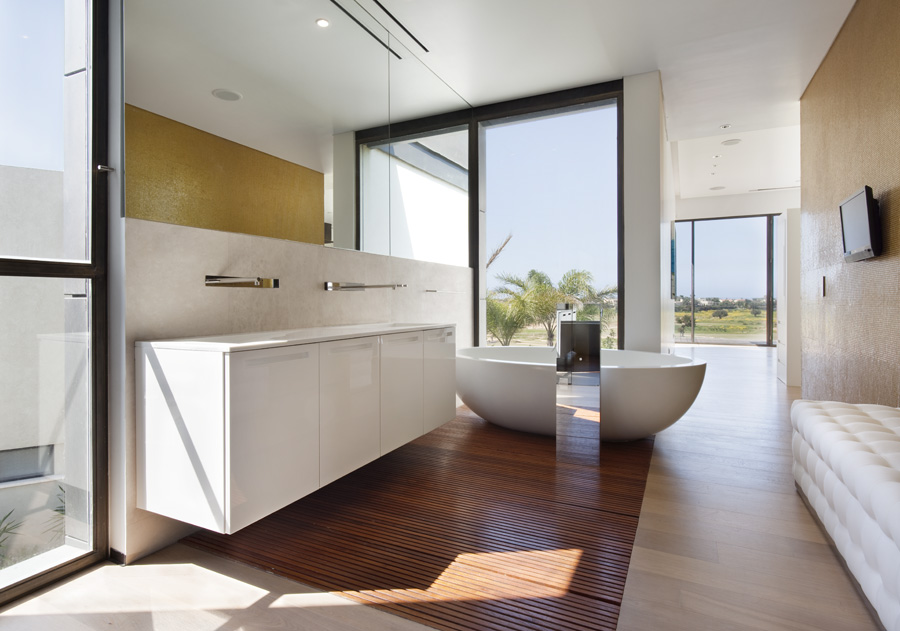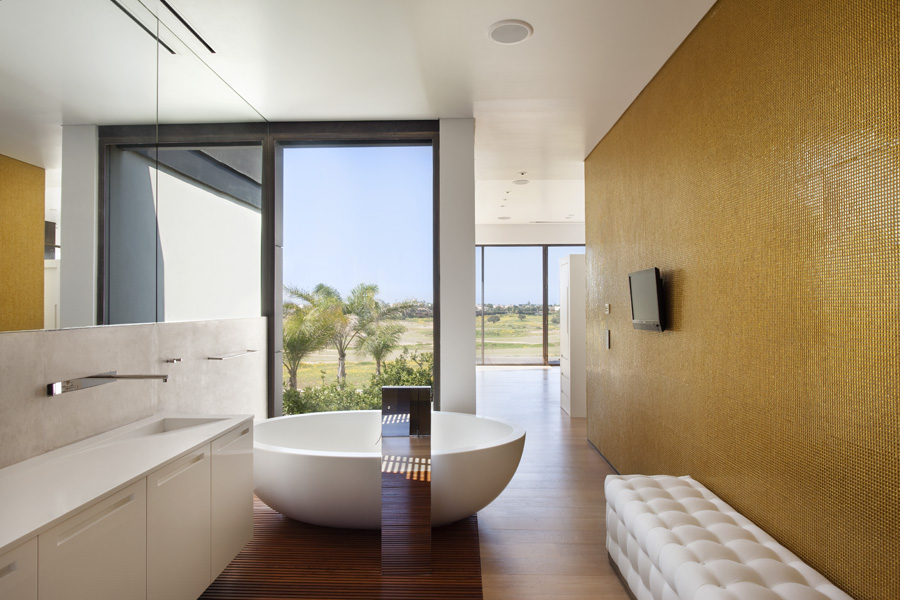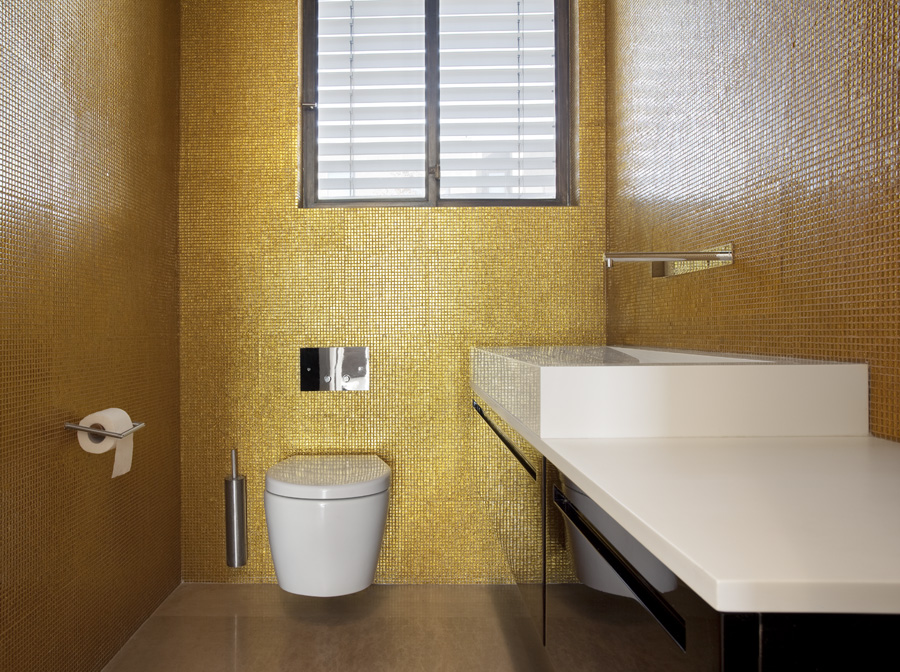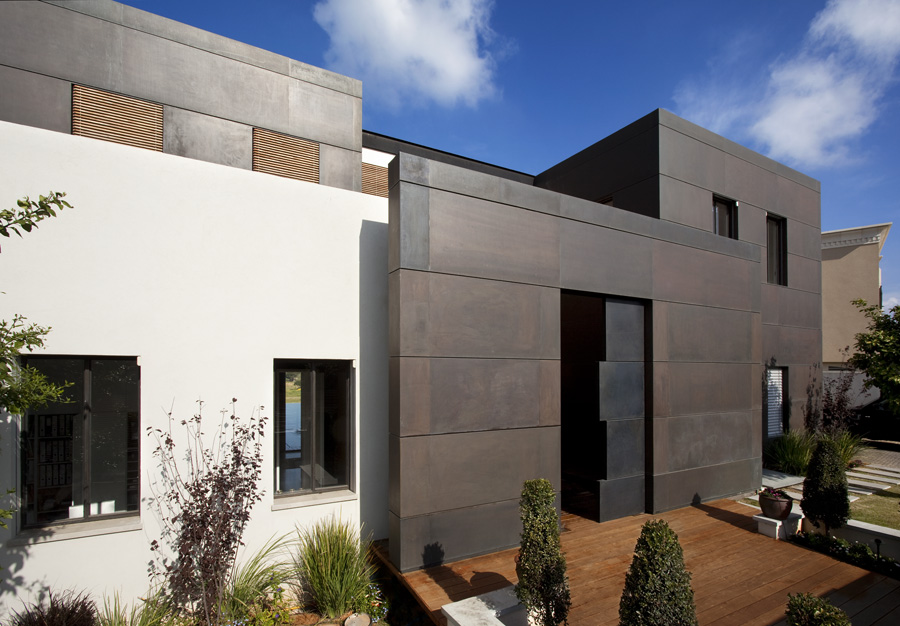 Source: http://www.selfveda.com/
http://www.galmarom.com/